15th December, 2020
The December Software Release (5.4.1_ui_1.3.2) is now available and will be automatically installed on Freesat 4K TV Boxes. 15/12/2020 Here's the lineup of our latest enhancements so you can enjoy your 4K TV box's full potential, just in time for the festive season.
Prime Video in your living room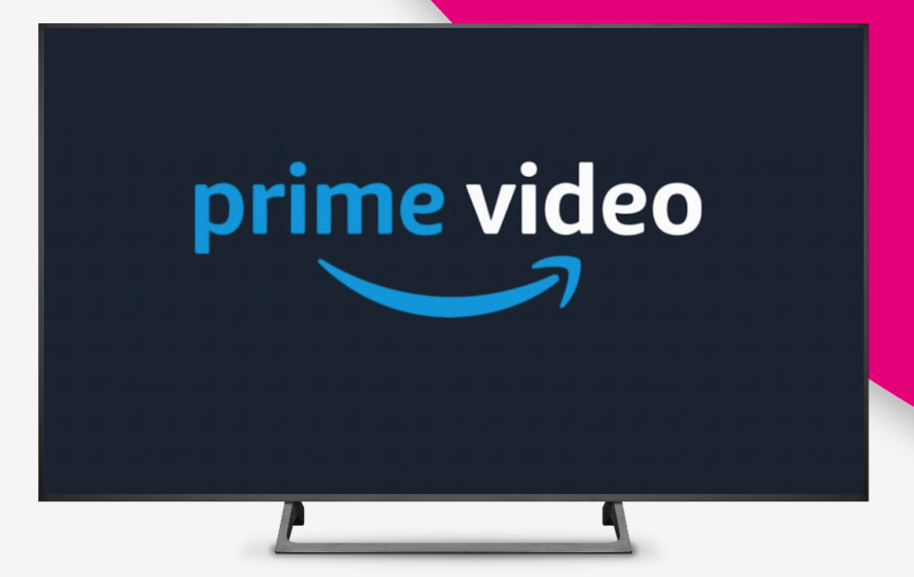 Amazon Prime Video on Freesat release Amazon's Prime Video is our newest On Demand addition now available for all 4K TV Boxes updated in December (software version 1.3.2 and above). Read our top picks on what to watch on Prime Video.
If you're a Prime member, simply head to the On Demand section of our 4K TV box and login to your Amazon account to start streaming your favourite TV shows and movies. Not a Prime member yet? Simply open the app and follow the instructions to sign up and enjoy a 30 day free trial!
Find the telly you love faster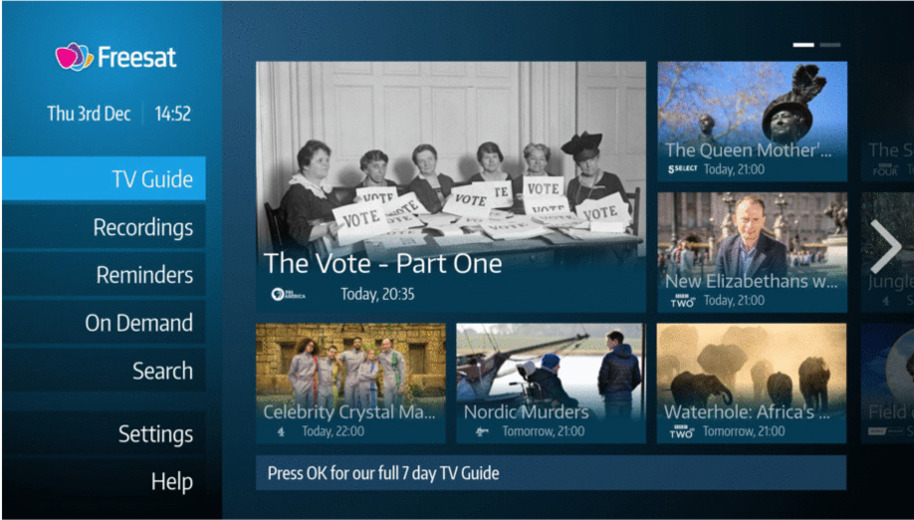 We've significantly improved the speed of our TV Guide, so the next time you browse through it, you'll notice the results load a lot quicker.
Other enhancements
Live Restart from Live TV - Whilst watching TV, if you see the Live Restart logo for the programme you're watching now, simply press 'OK' on your remote to watch this from the start
Faster channel changes – switch between shows at speed!
General improvements and bug fixes including Remote Record
"With the addition of Prime Video, this release gives us more fantastic TV to watch at a time when we need it the most. We're going from strength to strength to deliver even more great content and to make watching it easier than ever, so watch this space!." Sam Palmer, Product Manager for the Freesat 4K TV Box
Our next generation 4K TV Boxes are the smarter way to enjoy a subscription-free satellite TV experience, with over 170 channels* - including more than 20 in HD. View our 4K TV Box range now. *Including SD, HD and regional variants, and radio channels.