The best bits of Satellite TV without the bills
Unbelievably Good TV
Freesat - the UK's subscription-free satellite TV service.
Why choose Freesat?
There's always something to watch – and with recent additions Dave, Quest and Home, there are now even more great shows to enjoy!
Enjoy TV your way with a wide range of free and pay On Demand players
Hate missing out? Follow our weekly recommendations and you'll never miss a film premiere or a returning favourite ever again.
Top TV and Radio channels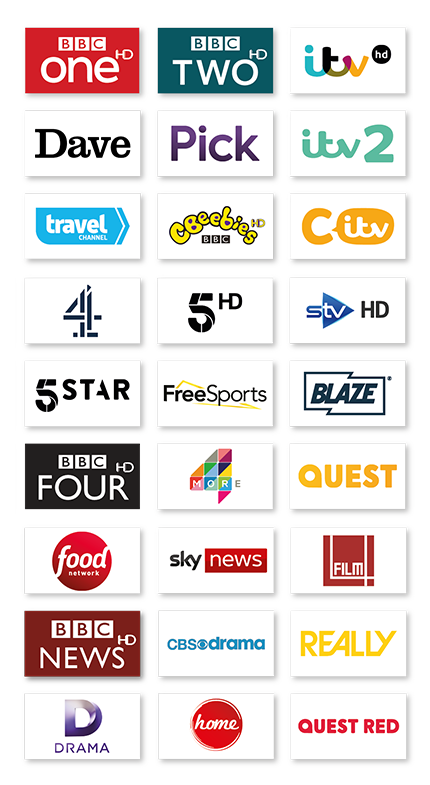 The UK's favourite Catch Up services plus Netflix, Rakuten TV and more
Top TV picks from our team of telly experts
Why our customers love Freesat
"
"
With more than 200 channels available to choose from, what is there not to like? And there's no bills at the end of the month.
Jackie Harrison, Stoke-on-Trent
There's loads of variety for free and it saves us pennies each month to spend on days out rather than expensive subscriptions. The best switch we ever did.
Samantha Mann, Chesterfield