Why Freesat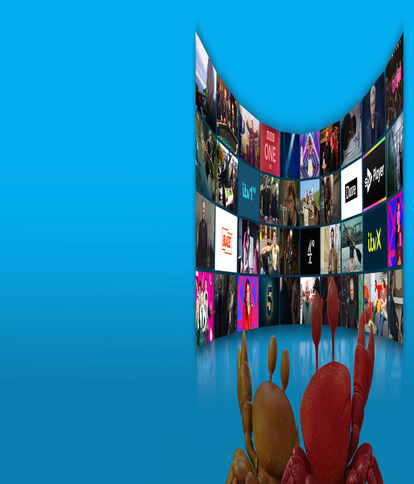 Enjoy 160+ channels,
contract free!
Get all the best entertainment this summer...
---
Your ticket to a world of entertainment
Our 4K TV Boxes are subscription free1 and have over 160 channels2 with 100% channel coverage3. Plus, you'll find your favourite On Demand players4 all in one place. Not sure what to watch? Our team of telly experts showcase their favourite content of the week, every week, so you can skip straight to the good bits. Get it straight to your inbox by signing up to Freesat newsletters, and find out how you can live life free like our favourite cute crustacean siblings, Ossi and Pod!
Introducing our clawsome 4K TV boxes

100% channel coverage3
Instant access to all our channels, and no need to retune!

Your favourite On Demand players
Watch your streaming favourites at the touch of a button4.

Subscription free TV
No monthly TV bills. No contracts. No brainer1.

Switching is easy
Simply plug your box into your existing satellite cabling5.

Top TV recommendations
Our team bring you the best there is on Freesat each week.

Pause and rewind
Pop on the kettle, or re-watch that show stopping moment6.

Record up to 4 shows7
Catch all your favourites and store up to 1000 SD hours.
Compare the Freesat range
Find the right 4K TV Box for you
---
We've got endless entertainment... but don't just take our word for it
"Excellent product that has saved us so much over the years! Great reception and streaming, too!"
- Andrew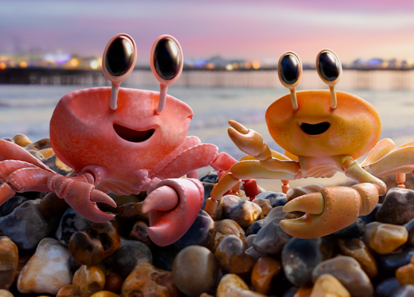 Switching to Freesat is easy
1. No monthly TV bills: Freesat is a satellite TV service for users in the UK. No monthly fees for satellite TV only. 2. 160 channels: Number correct March 2023, including SD, HD and regional TV variants and radio channels. 3. 100% Channel Coverage / No retuning your TV: Receive all satellite TV channels available on Freesat with a correctly installed, unobscured satellite dish and a HD TV. Weather conditions may affect your satellite reception temporarily. 4. On Demand players: On Demand players are broadband speed dependent and 4K/UHD streaming requires faster broadband connection speeds – see service providers' recommendations for details. Some optional On Demand content or services (such as Netflix) may cost extra and require paid subscription. YouTube Kids, Prime Video, ITVX, BBC Sounds and BritBox are only available on Freesat 4K TV Boxes. 5. Satellite dish required: Satellite dish and cabling (not included) required to enjoy satellite TV. If you don't have a dish it's easy to have one installed – see freesat.co.uk/help. 6. Pause and rewind: Recordable 4K TV Box required. 7. Recording capabilities: Record up to 4 shows at the same time if your satellite dish has a wideband LNB – for more information on cabling, LNB type and how many shows you can record visit freesat.co.uk/help. 2TB Freesat recordable TV box required to store up to approximately 1000 hours of SD recorded content. 8. UK's favourite TV channels: 93% of the top 20 most watched channels across all platforms Jan 2017 – June 2020 are available free on Freesat (calculated using Broadcast Audience Research Board (BARB) consolidated data by averaging the percentage of most watched channels available on Freesat in each six-month period between Jan 2017 and June 2020. You can find out more about BARB and their research by visiting their website barb.co.uk).