You need to stream these TV shows ASAP
Love streaming? Just finished binge-watching your last TV show and need something to fill the gap? You've come to the right place! Stream all you like with picks from our team of Telly experts!
​Vikings: Valhalla 
Now on Netflix
Learn all about the Vikings in this historical drama about the adventures of some of the most famous seafaring people who ever lived. Promising plenty of tension and epic battles, this spin-off series of the Prime Video original stars Sam Corlett and Frida Gustavsson, as well as Leo Suter as the ambitious Nordic prince Hald Sigurdsson.  
---
Archive 81 
Dan Turner is an archivist who restores a collection of damaged videotapes from 1994, and discovers work from a documentary filmmaker named Melody Pendras. Drawn by her investigation of a dangerous cult at the Visser apartment building, he decides to continue Melody's work.  
---
The Green Planet  
BBC iPlayer // BBC One 
Attenborough is back with a brand-new documentary to kick start 2022, and if you were a fan of the Blue Planet series, we have a feeling you're going to love this. The Green Planet brings us into a world of tropical rainforests, where more kinds of plants are crammed together than anywhere else on Earth. Stunning cinematography allows us to be immersed into the world of these beautiful plants, so that we can see things from their perspective and on their timescale. Watch on BBC iPlayer from Sunday 9th January.  
---
Rules of the Game 
BBC iPlayer // BBC One 
Fancy a new drama for the new year? We don't blame you. Rules of the Game needs to be on your list. This murder mystery begins with a brutal death in a workplace, forcing the COO of the company to unpick the events leading up to the moment, including questioning the newly hired HR director... Watch on BBC iPlayer from 11th January.  
---
The Bay (Season 3) 
ITV Hub // ITV
If one drama wasn't enough, ITV are releasing season 3 of The Bay! So make sure you watch seasons 1 & 2 currently streaming on ITV Hub if you haven't already, because season 3 is set to be the last, and thus the most dramatic. Check out season 3's trailer and be sure to watch it on the hub from Thursday 13th January, or catch it live on the 12th!  
---
The Tourist (Season 1)
BBC iPlayer // BBC One
Jamie Dornan (50 Shades of Grey) stars in brand new BBC drama The Tourist, as a man on the run from a past he cannot remember. When he wakes up in the Australian outback, he's hurt and he has no idea who he is. One thing's for sure, somebody wants him dead... Available now on BBC iPlayer. 
---
After Life (Season 3 finale)
Netflix 
Ricky Gervais is treating us to the third and final season of After Life, which left off on a cliff-hanger when Emma knocked on Tony's door – will they both give love a chance? Find out on Netflix from 14th January.  
---
Ozark (Season 4 finale)
Netflix 
Ozark's fourth and final season will be split into a two-parter so don't quite say goodbye just yet to the beloved show. The trilling drama is set to continue the Byrde family's journey from their normal, suburban Chicago life to their now dangerous criminal enterprise in the Ozarks, Missouri. Watch on Netflix from 21st January.  
---
Lost in Space
Now on Netflix
The third and final season of Lost in Space is available to stream now on Netflix. Get ready for higher stakes as the Robinson family lead the 97 young Colonists in a harrowing evacuation…
---
Puff: Wonders of the Reef 
Now on Netflix
What could be cuter than following a baby puffer fish's journey through a vibrant coral reef? Watch him grow and learn how to survive and thrive through the first year of his life in this extraordinary new documentary.
---
The Witcher (Season 2)
Now on Netflix
Ready for a brand new season of The Witcher with Henry Cavill? After the Battle of Sodden, Geralt of Rivia bring Princess Cirilla to a safe haven – his childhood home.  
---
Emily in Paris (Season 2)
Now on Netflix
Get ready for season 2 of Emily in Paris as she settles into her new life in France. She's navigating the city a lot better but still struggles with the idiosyncrasies of French life.
---
Locke & Key (Season 2) 
Out now on Netflix

Bode, Tyler and Kinsey are finally back for the long awaited season 2 of hit Netflix series Locke & Key, the perfect show for Halloween buffs. This supernatural series based on the comics follows the gruesome murder of the Locke siblings' father, and their move to Lockhouse, which happens to be filled with magical keys... Season 2 picks up after we learn there are certain demons on the loose again.  
---
Inside Job 
Out now on Netflix

Have you ever wondered who really runs the world? Brand new adult animation comedy series about the shadow government and its dysfunctional team who commit the world's conspiracies. For fans of Rick and Morty.  
---
Night Teeth 
Out now on Netflix 
Ready to sink your teeth into something a little scarier? Night Teeth is new Vampire Diaries, so get ready for a whole host of creatures of the night coming to shake things up! Bloodthirsty and dangerous, these two strangers aren't to be messed with. 
---
Little Things (Season 4) 
Out now on Netflix 

With a fourth and final season of Little Things on the way, Dhruv and Kavya must face the tricky transition from young love to a more mature relationship.  
---
Pretty Smart 
Out now on Netflix

Get ready for an easy-watch featuring ex-Disney stars Emily Osment (Hannah Montana) and Greg Sulkin (Wizards of Waverly Place), now all grown up, in this unexpectedly heart-warming comedy about a high-brow Harvard graduate who moves in with her carefree West Coast sister, Claire, and her likeminded roommates.  
---
Baking Impossible 
Out now on Netflix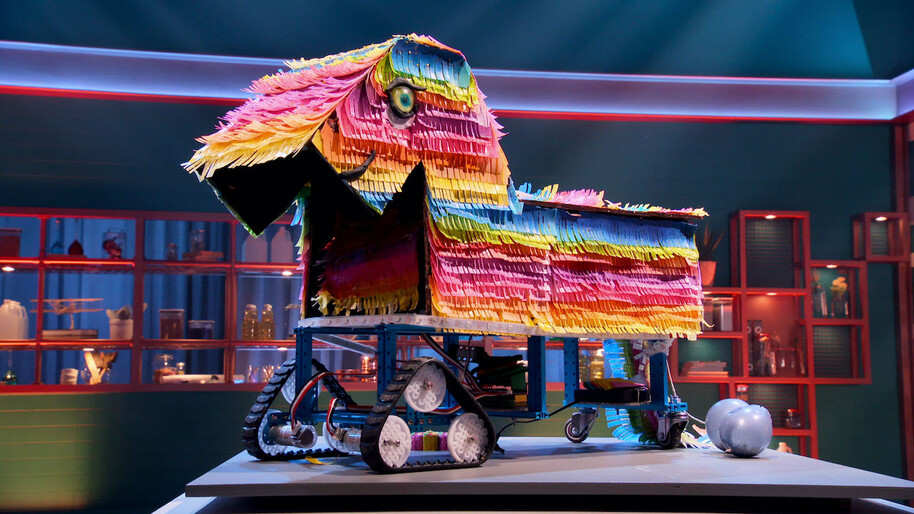 Bake Off fans, get ready for a cooking show, with a twist... Baking Impossible puts a baker and an engineer together in a room to create something beyond our wildest imaginations – what they come up with is legendary, to say the least.  
---
On My Block (Season 4) 
Out now on Netflix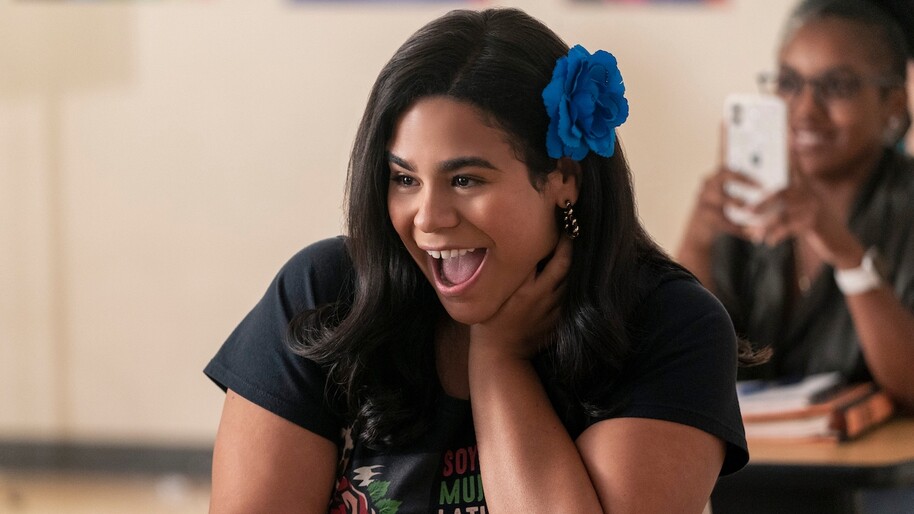 Season 4 of On My Block is finally with us! The coming-of-age story about a group of bright, street-smart teens in the rough inner city, trying to navigate their way through high-school, and season 4 explores their relationship two years later. With buried secrets being revealed in the midst of reunions, they wont be able to run away from the past forever... 
---
You 
Out now on Netflix
You stars Penn Badgley as Joe Goldberg, the obsessed stalker/serial killer who will apparently do just about anything in the name of "love". Check out the trailer for season 3 below! 
---
Guilt (series 2)
Out now on BBC iPlayer

Mark Bonnar and Jamie Sives play two disparate brothers who's lives become complicated when they accidentally run over and kill a man. They're forced to share the burden, avoid suspicion and live with the guilt of their actions...  
---
Midnight Mass 
Out now on Netflix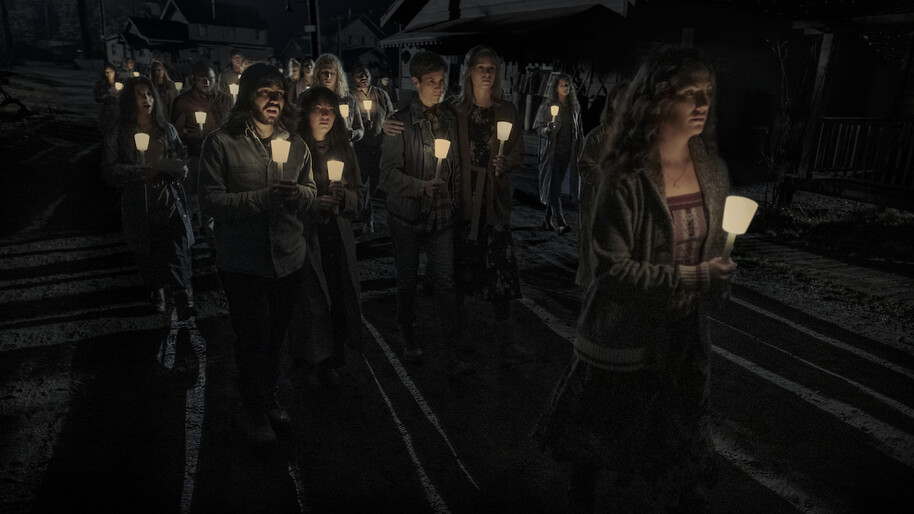 Can't resist a good spook? Midnight Mass is the new series from creator Mike Flanagan (The Haunting of Hill House), which tells the tale of a small, isolated island community which becomes divided when a renewed religious fervor grapples them – but these miracles come with a price...  
---
Sex Education 
Out now on Netflix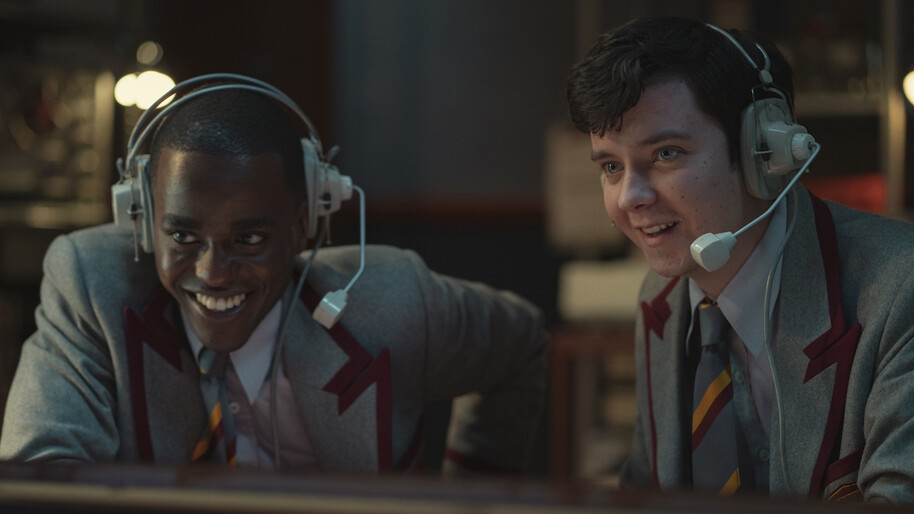 Sex Education, one of Netflix's biggest teen shows, is back for season 3, and is set to focus on a new year where students are obligated to wear uniforms, Otis is having casual sex, Eric and Adam are official and Jean has a baby on the way. Also – will the question of the voicemail finally get answered?!
---
Dear White People 
Out now on Netflix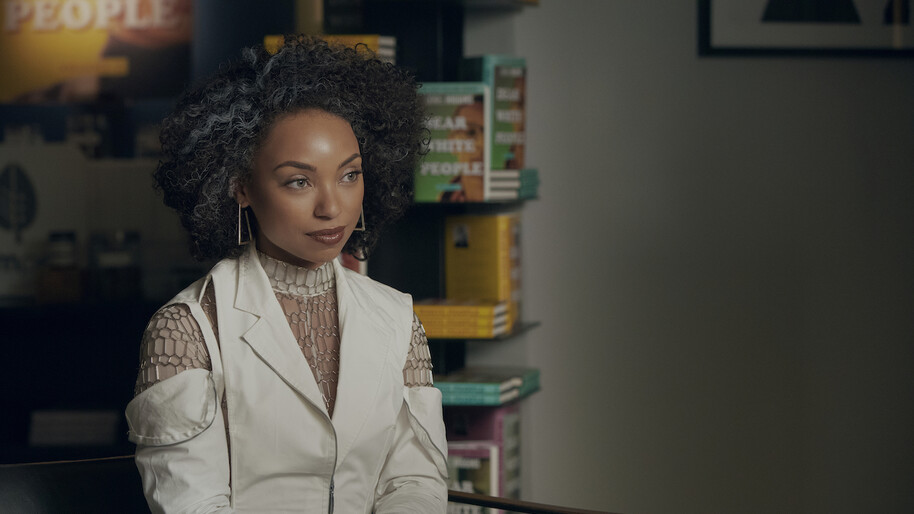 Dear White People is back for an all new season as senior year looms, and set in a post-pandemic future, Vol. 4 promises Afro-futuristic and 90s inspired musical events, a farewell experience like no other, and a look back at the most theatrical year of the characters' lives.  
---
Lucifer 
Out now on Netflix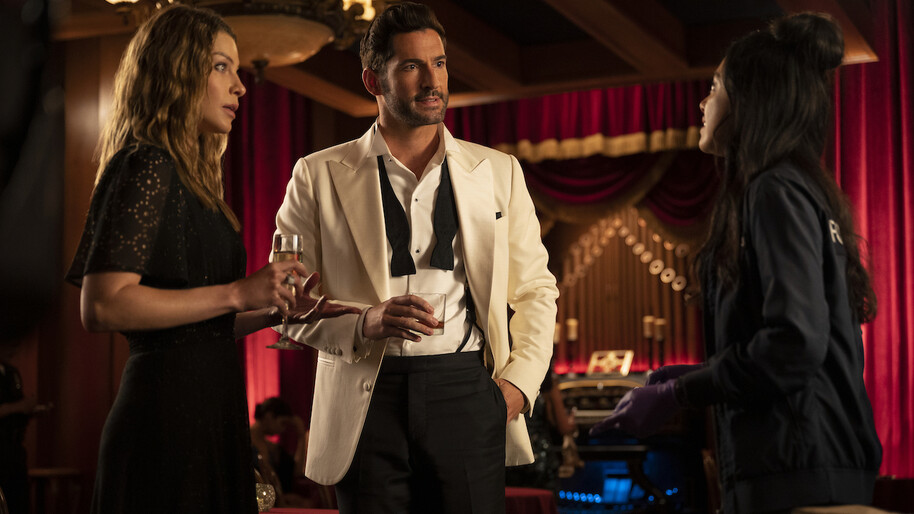 (Spoilers for previous seasons) The final season of Lucifer is upon us, and sets for big drama and end-of-world storylines as the devil himself must step into God's shoes. But will he? Or will he choose a world of chaos? 
---
Metal Shop Masters 
Out now on Netflix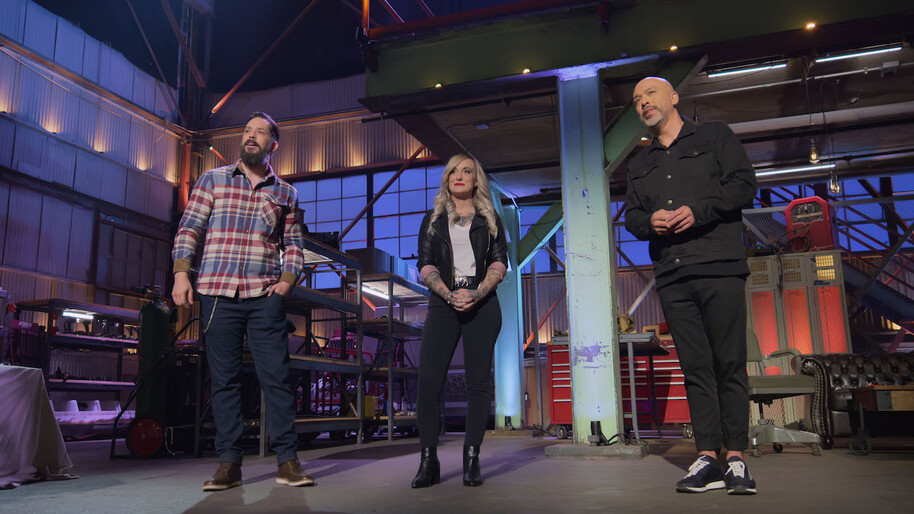 Love shows like Motor Pickers and Bangers & Cash? Try out Metal Shop Masters on Netflix this September as the sparks fly and tensions flare in this fierce and fiery competition between 7 of America's top welding legends! Jo Koy hosts all six episodes as the iron men and women create everything from one-of-a-kind grills to futuristic vehicles for their chance to be crowned the Metal Shop Master.  
---
Money Heist 
Out now on Netflix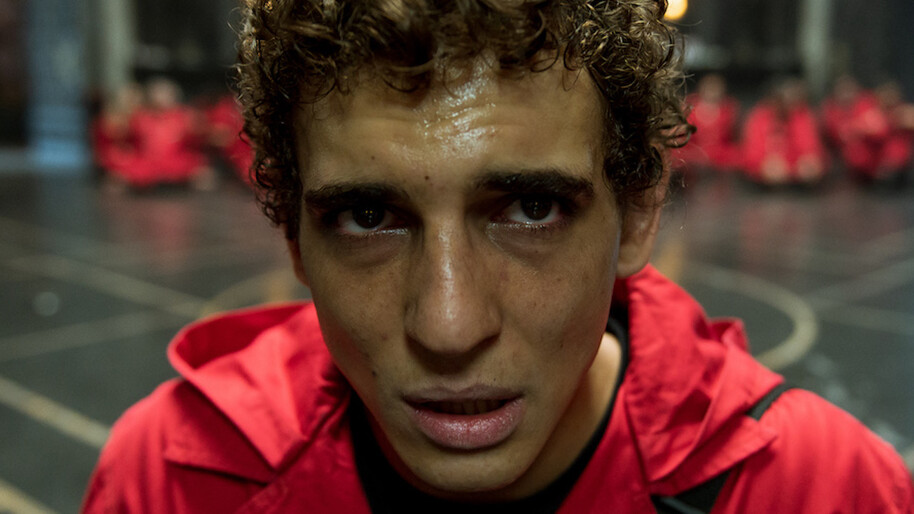 Back for a fifth season, Money Heist is one of the most anticipated foreign drama's of the year, and takes off with the gang having been stuck in the Bank of Spain for over one hundred hours, with no plan of escape in sight. But what happens when a force they were never prepared for comes into play? All out war. 
---
Q-Force 
Out now on Netflix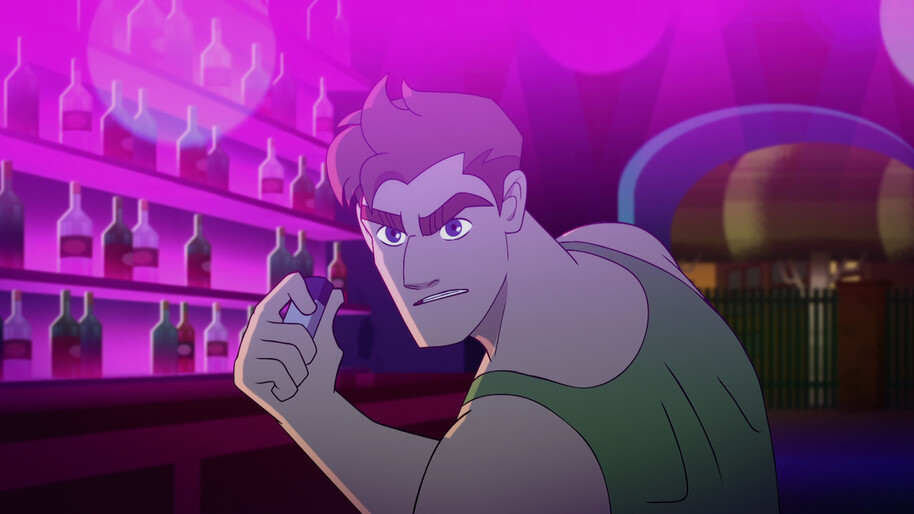 Q-Force is the must-watch animated series of 2021, starring Sean Hayes as Steve Maryweather, the once golden boy of the A.I.A, until he announced that he was gay... Sending him off to West Hollywood (obscurity), he decided to assemble a misfit squad of LGBTQ+ geniuses, called Q-Force.  
---
Vigil 
Streaming now on BBC iPlayer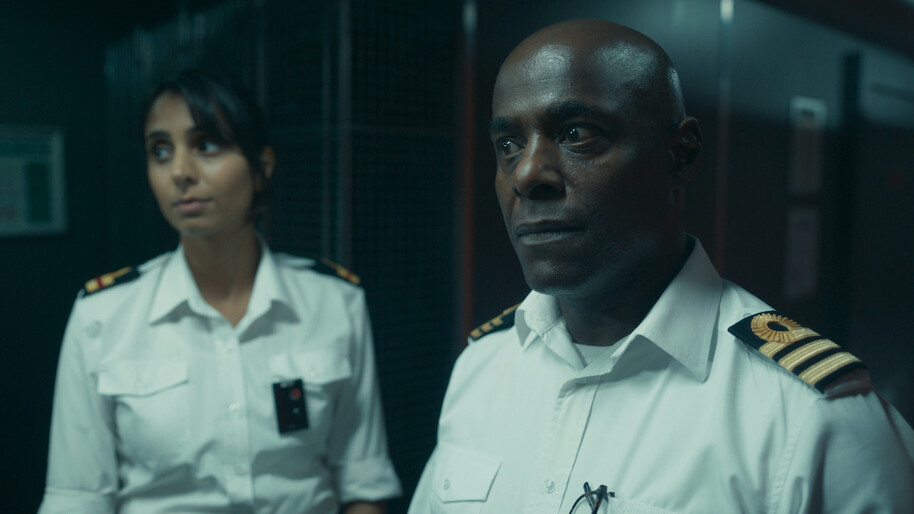 Vigil is the highly anticipated new drama about the mysterious disappearance of a Scottish fishing trawler, and a death on a Trident nuclear submarine which forces the police into a thrilling conflict with the Navy and British security services.  
---
The Watch 
Streaming now on BBC iPlayer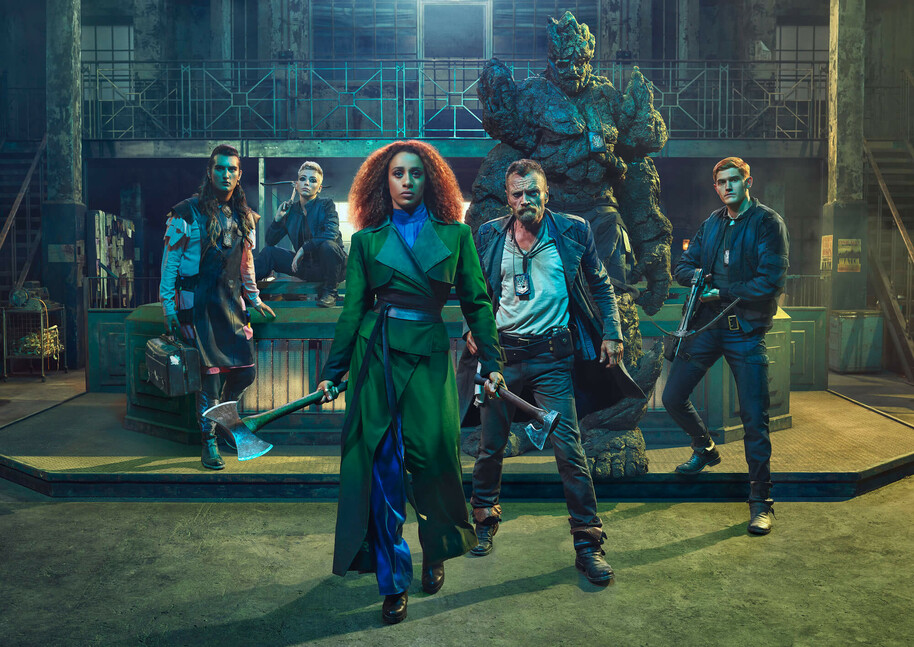 Have you seen The Watch yet? Now playing on BBC Two as well as BBC iPlayer, The Watch is inspired by Sir Terry Pratchett's Discworld. In Discworld, crime is legal, which prompts a ragtag group of chaotic cops to come together and try and save their world from inevitable doom. Don't miss this apocalyptic, punk rock comedy on BBC.   
---
Ghosts
Streaming now on BBC iPlayer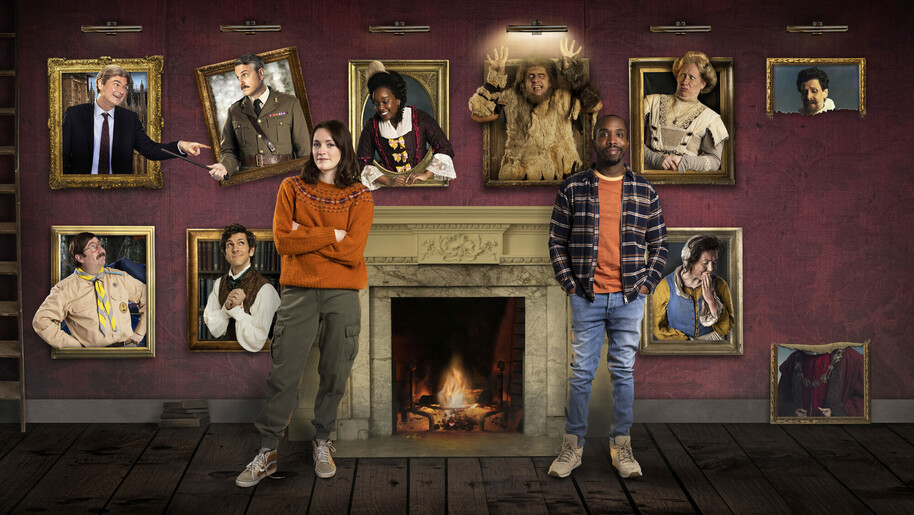 Starring Charlotte Richie and Kiell Smith-Bynoe, the comedy sitcom returns for a third season for even more hilarious hauntings in the grand country estate the couple have taken over. Don't miss Ghosts on BBC iPlayer.  
---
Roadkill 
Streaming now on BBC iPlayer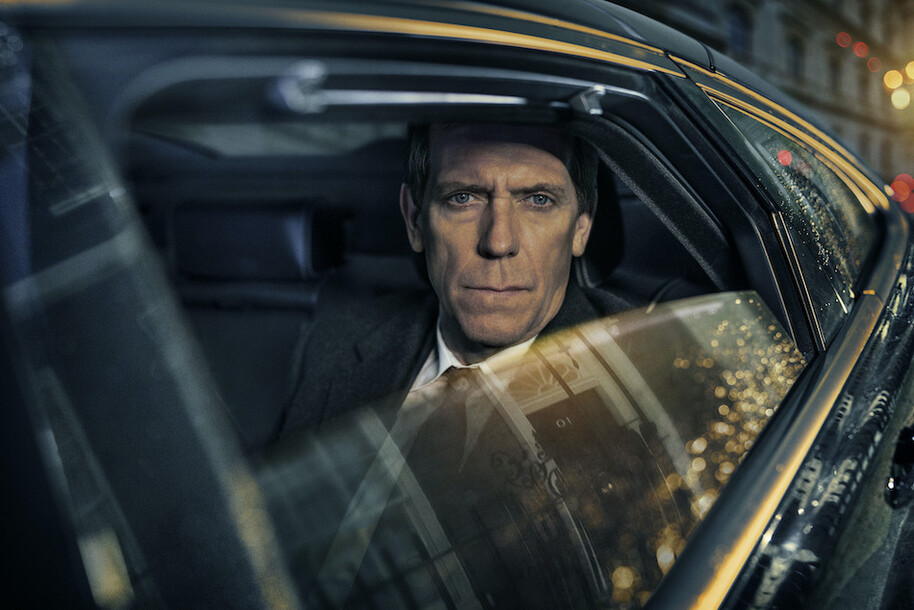 Stars Hugh Laurie as Peter Laurence, a charismatic government minister with a burning secret. Could the person who knows his truth disrupt his chances of a big promotion to high office? 
---
Industry 
Streaming now on BBC iPlayer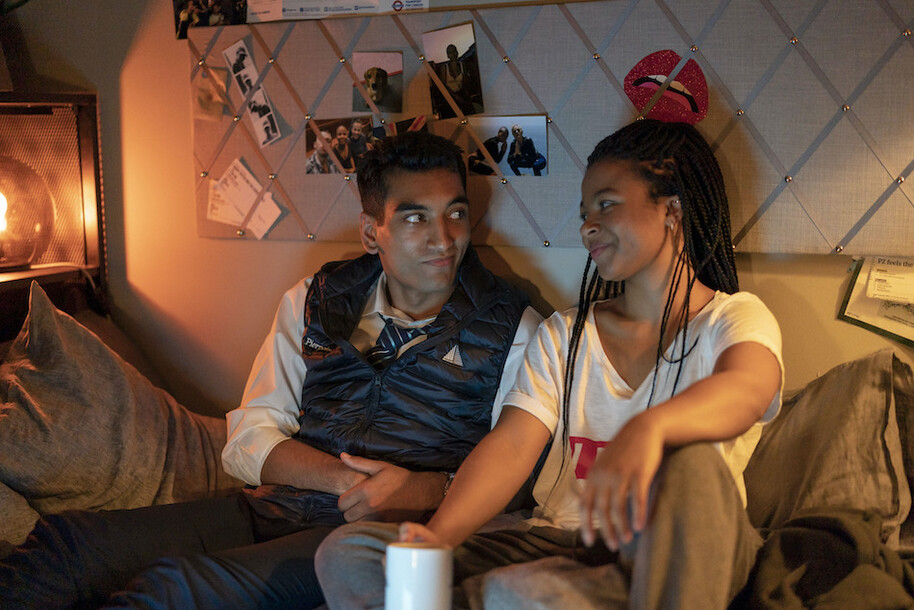 Industry follows the lives of 5 recent university graduates who begin their careers in one of the most pre-eminent financial institutions in the world. Will they all pass the tests they face? 
---
Small Axe 
Now streaming on BBC iPlayer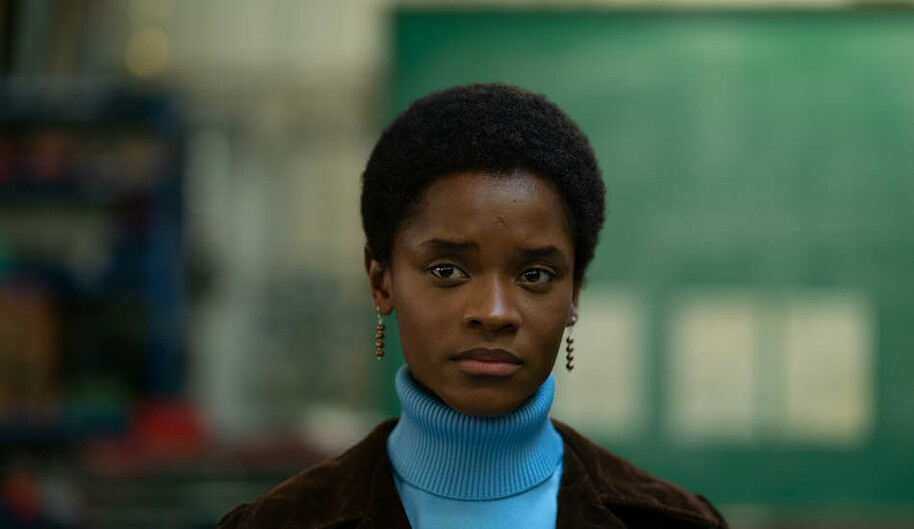 Small Axe documents life in the West Indian community in London, and tackles the systemic racism in Britain. Watch the trailer here and find out who's starring in the mini-series. 
---
We Are Who We Are 
Now streaming on BBC iPlayer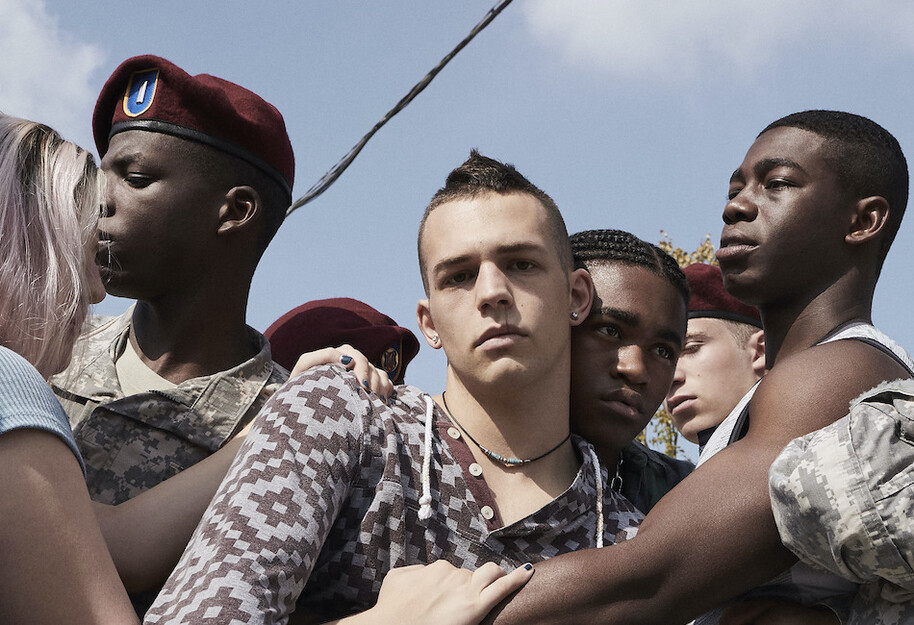 We Are Who We Are follows Fraser, the fourteen-year-old son of Maggie, who's life is uprooted from New York City in order to start a new chapter in their lives at an American military base in Veneto, Italy. At first Fraser isn't interested in making new friends; that is until he meets Caitlin.
---
The Valhalla Murders 
Now streaming on BBC iPlayer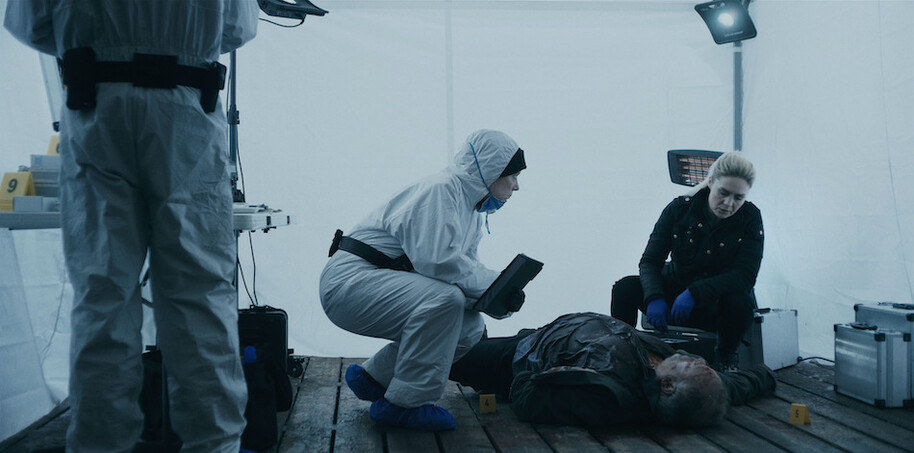 If you're into serial killer dramas, check out The Valhalla Murders. When an ex-drug dealer is found murdered, an Oslo detective must return to Iceland and help a police officer find the killer, using a mysterious photograph as their lead. Want more like this? Discover more crime titles and learn more about The Valhalla Murders here.
---
Black Narcissus 
Now available on BBC iPlayer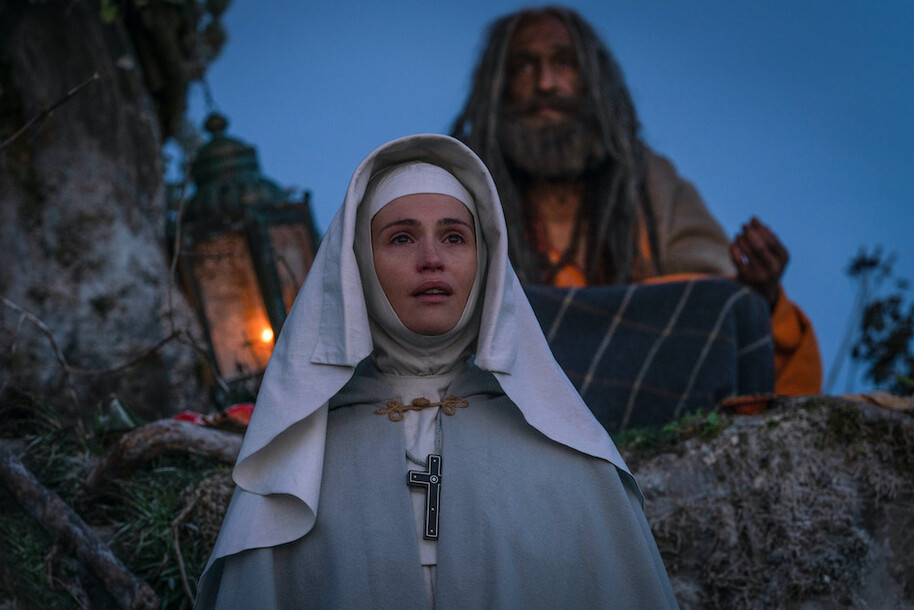 This drama series based on the 1947 film follows the story of Sister Clodagh and the sisters of St Faith as they start a school in the mysterious and quite possibly haunted palace of Mopu.  
---
The Investigation
Now streaming on BBC iPlayer
Get ready for The Investigation, a series based in Copenhagen, which follows chief of homicide Jens Moller as he learns about a missing Swedish journalist who hasn't returned from interviewing the designer of a home-made submarine. Based on a true story, The Investigation dives into the suspected murder of the woman, despite no evidence of a body to suggest this. It's a chilling tale, subtitled in Danish and Swedish, and stars Søren Malling (Warrior).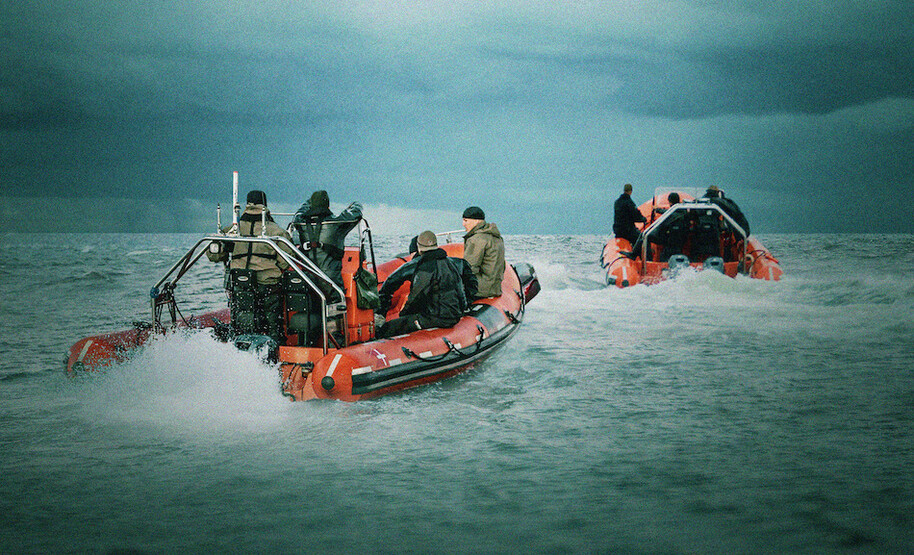 ---
The Terror 
Now streaming on BBC iPlayer
The Terror, which stars Ciaran Hinds, Jared Harris, Tobias Menzies and Adam Nagaitis, is an anthology series inspired by infamous or mysterious real-life historical events. It's chilling, it's unnerving, it's terrifying.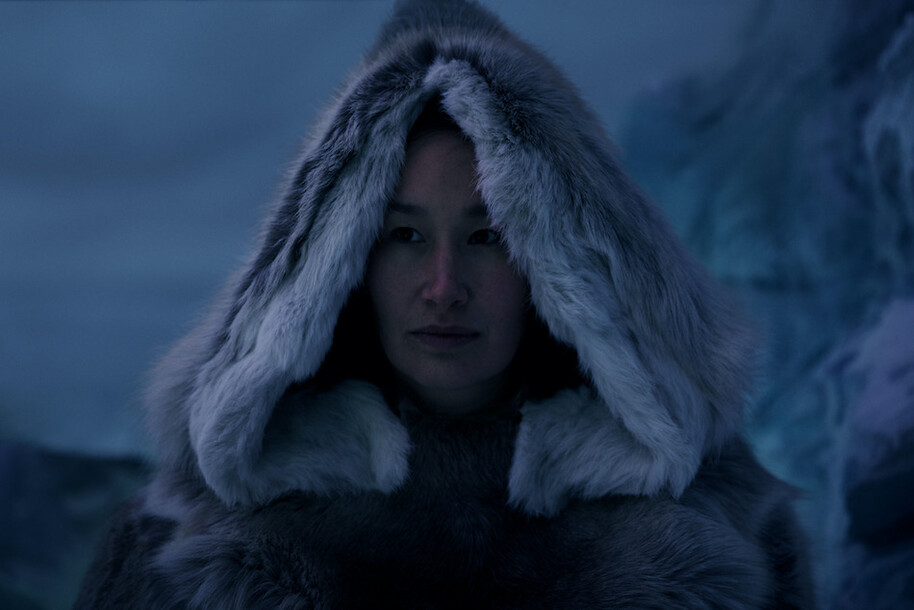 ---
Line of Duty
Now streaming on BBC iPlayer
Kelly Macdonald joins the cast as DCI Joanne Davidson, and the series kicks off when the team discover a potential suspect in the unsolved murder of journalist Gail Vella (Andi Osho), a year after her death...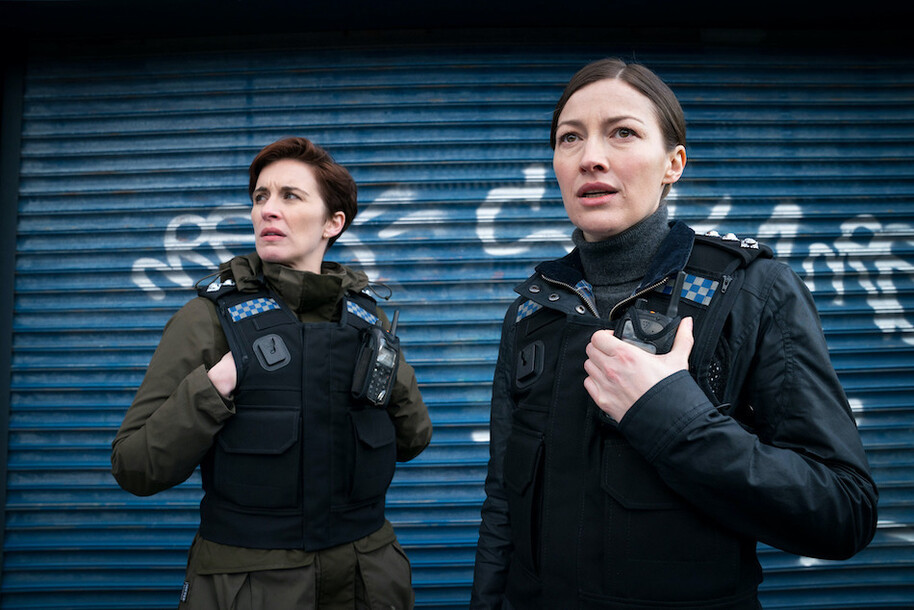 ---
The Mire
Out now on Netflix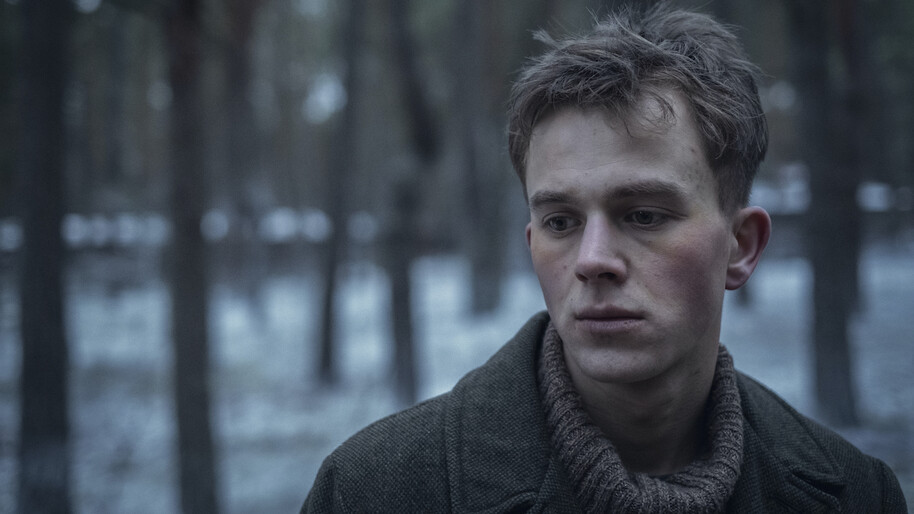 The Mire begins during the "flood of the century" that hit southwestern Poland in the summer of 1997. The city's levees burst and the unbridled element floods part of the city and the forest on Gronty. The water uncovers human remains buried in the forest, as well as the body of a teenage boy who is believed to be an accidental flood victim. These two events, only seemingly unrelated, uncover a series of mysteries in the town.
---
Never Have I Ever
Out now on Netflix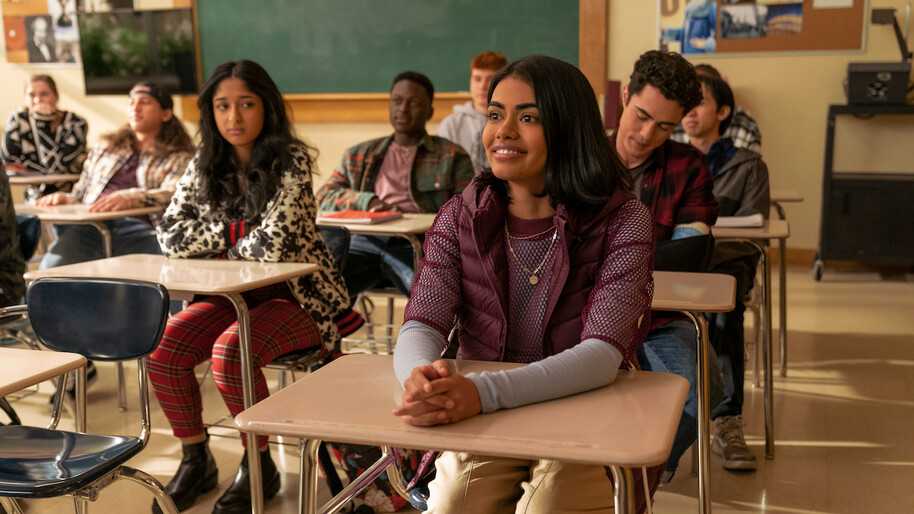 In Season 2 of the coming-of-age comedy Never Have I Ever, Indian American teenager Devi (Maitreyi Ramakrishnan) continues to deal with the everyday pressures of high school and drama at home, while also navigating new romantic relationships.
---
Time 
Watch now on BBC iPlayer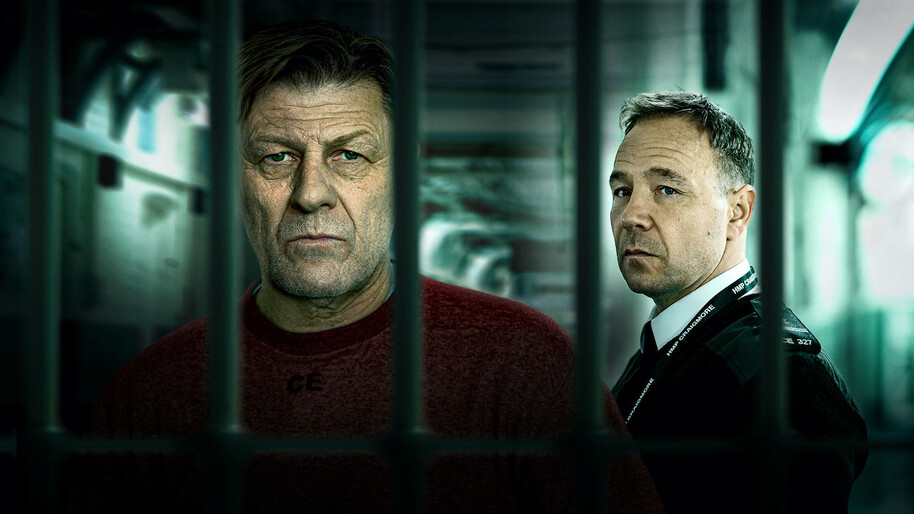 Bean stars in a Prison drama about a new inmate who needs to adapt to dangerous new surroundings as he reflects on the crime that brought him here, all while sharing a cell with a murderer suffering from panic attacks.  
---
Heist
Out now on Netflix

A 21-year-old woman steals millions in Vegas casino cash, meanwhile an aspiring father swipes a fortune from the Miami airport... all while using clips from TV shows to work out how to get away with it.
---
The Pursuit of Love 
Streaming now on BBC iPlayer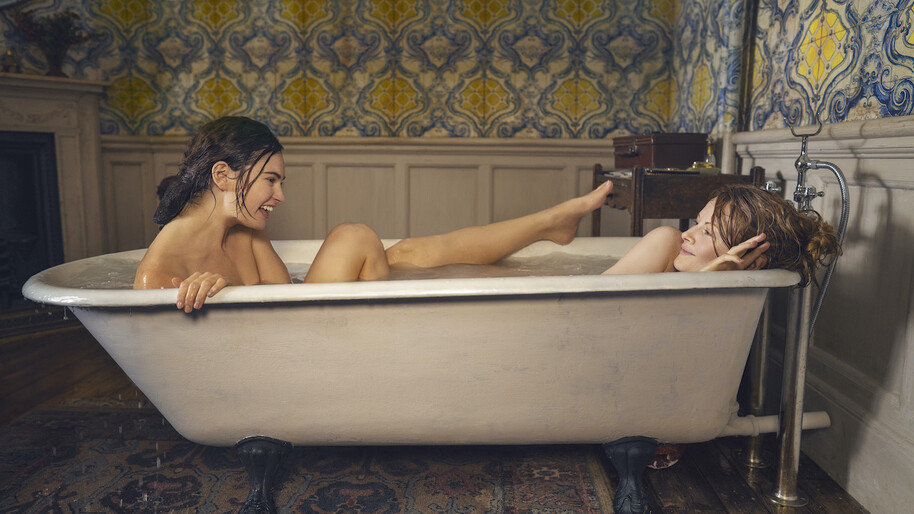 The Pursuit of Love is an adaptation of the novel by Nancy Mitford which follows the lives of two cousins living in 1920s Oxfordshire. Linda dreams of a life filled with adventure whereas Fanny prefers stability after being abandoned by her mother. Lily James and Emily Beecham star alongside Dominic West and Freddie Fox. 
---
Biohackers
Out now on Netflix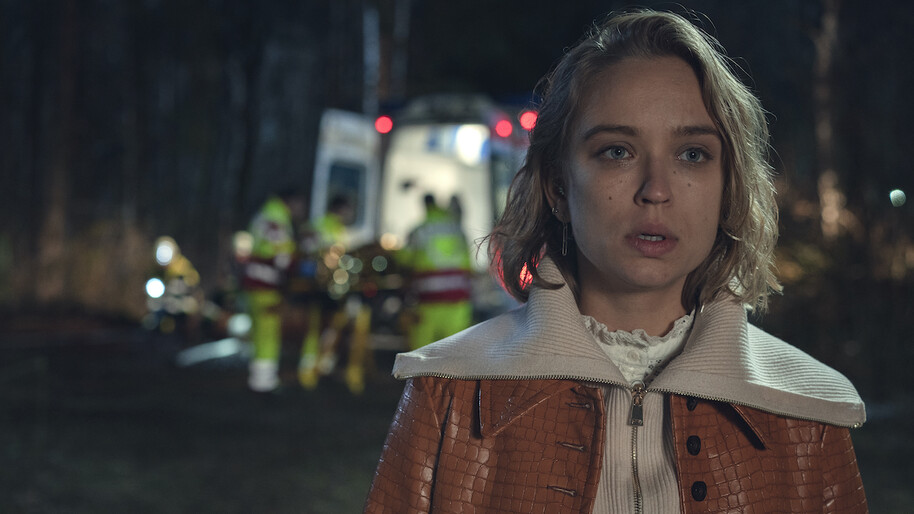 After being abducted, Mia has no recollection of what happened in that time period. But when she finds a message she has written to her future-self, she realises that her life is in imminent danger if she doesn't solve the mystery of her own disappearance.
---
The Pact 
Watch now on BBC iPlayer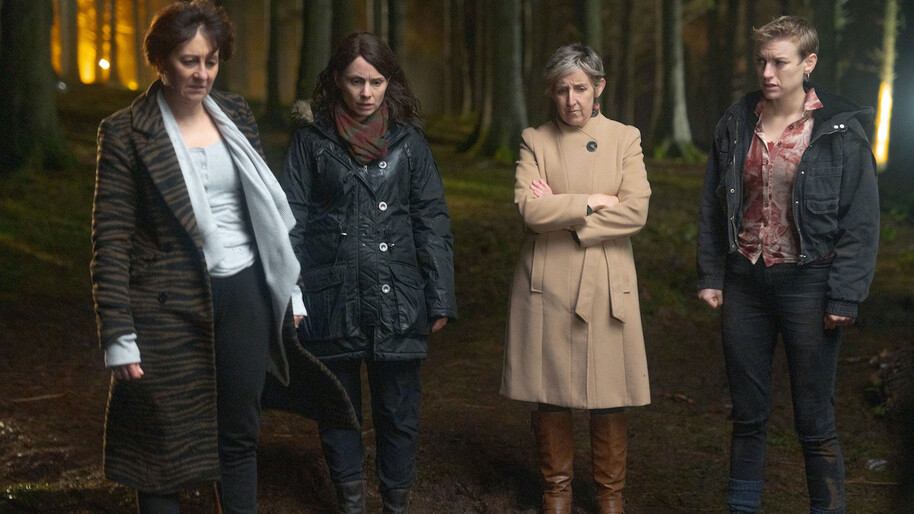 The Pact follows the story of a young brewery boss who is found dead, triggering a chain of events that leaves four of his employees in the ultimate pact of silence. But are they responsible for his death? Find out on Monday 17th on BBC One at 9pm.
---
Young Royals
Out now on Netflix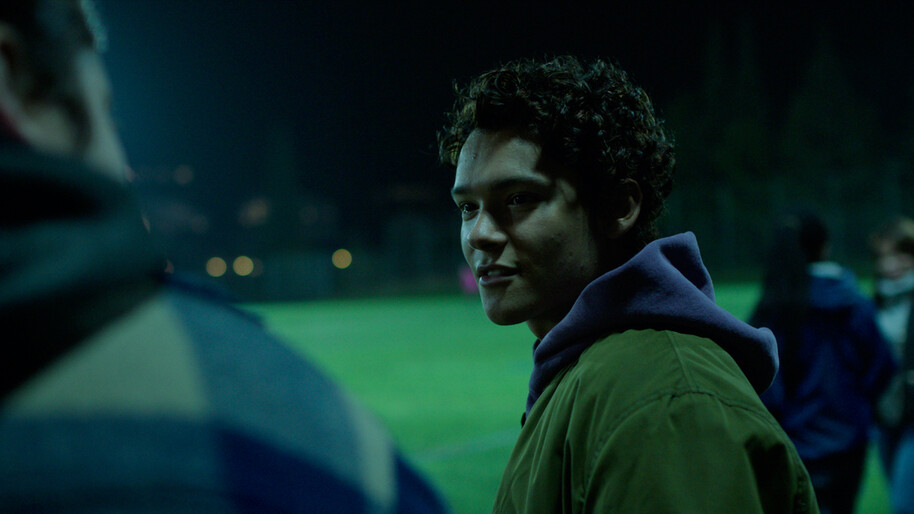 When Prince Wilhelm (Edvin Ryding) arrives at a prestigious boarding school, he finally gets an opportunity to explore himself as a person and find out what he really wants from life.
---
Blinded: Those Who Kill 
Watch now on BBC iPlayer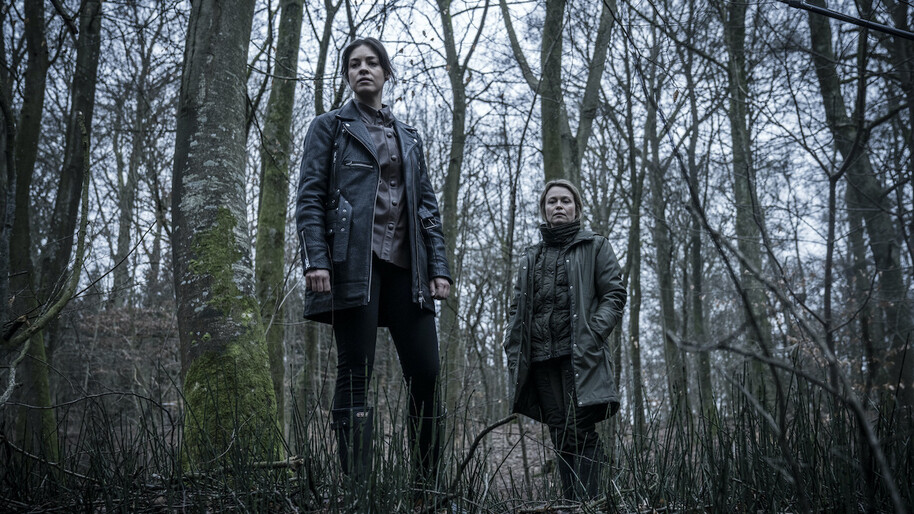 In desperate need of a crime drama to sink your teeth into? Look no further than Blinded: Those Who Kill, the sequel to the Danish crime drama series Darkness: Those Who Kill. With Criminal profiler Louise Bergstein back to investigate unsolved murder cases, this is the show to watch on Saturday night!  
---
Outer Banks 
Watch now on Netflix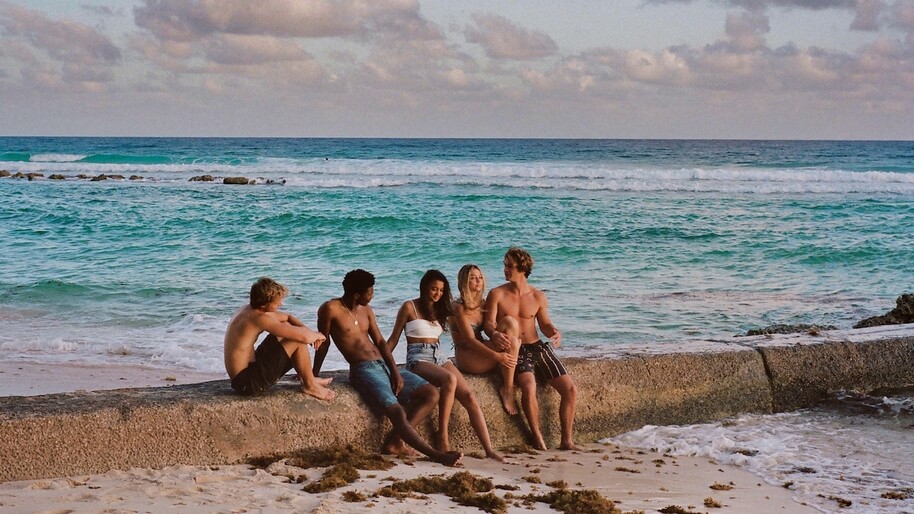 Get ready for all new adventures from our favourite Pogues, John B, Pope, Kiara, JJ and Sarah Cameron. OBX is like The Goonies meets The Society and had a love child, and we're ready for the G-game to resume. Who doesn't love a good treasure hunt? Especially when there's $400 million at stake...  
---
Missions
Stream now on BBC iPlayer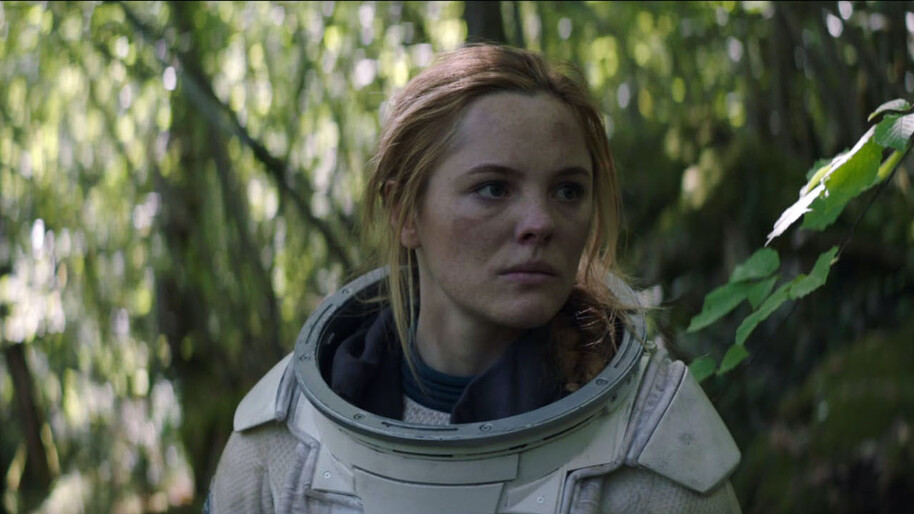 Missions follows a group of dedicated astronauts on the first mission to Mars. They have one goal: discover a new world. But their plans go awry when they discover they were beaten to the punch – but by what?  
---
The Grand Tour: Lochdown 
Watch now on Prime Video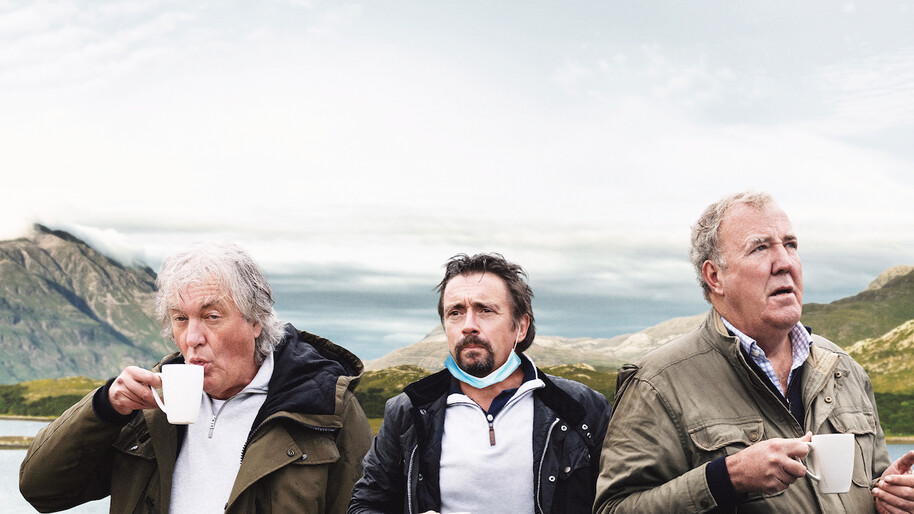 Missing the iconic trio? Don't worry they're back with plenty of BTS in The Grand Tour: Lochdown, which sees Hammond, May and Clarkson ditching the usual giant tent setting and giving us all the specials we need. Check it out now on Prime Video! 
---
Snowfall 
Now streaming on BBC iPlayer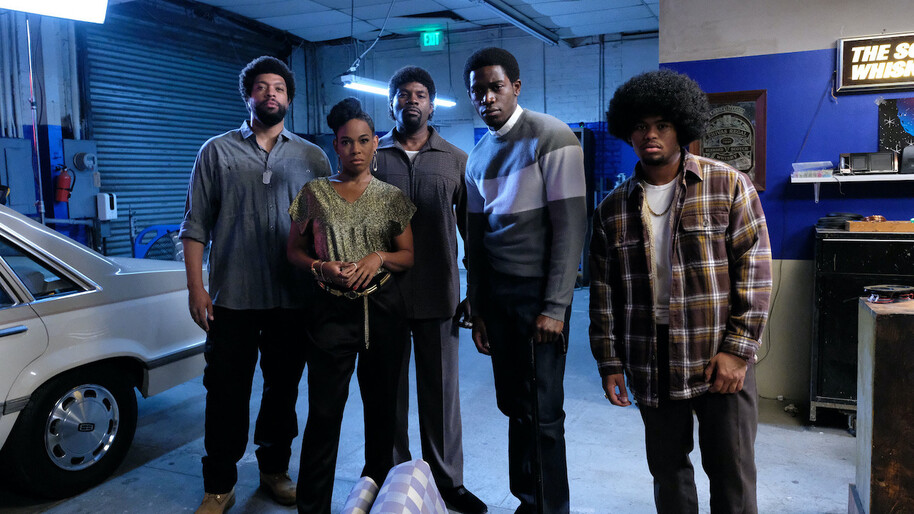 Snowfall is set during 1980s Los Angeles at the height of the drug epidemic and centres around a crime family who decide to make money by selling cocaine. But when a CIA operative gets involved, there's no telling how things will pan out.  
---
Baptiste
Stream now on BBC iPlayer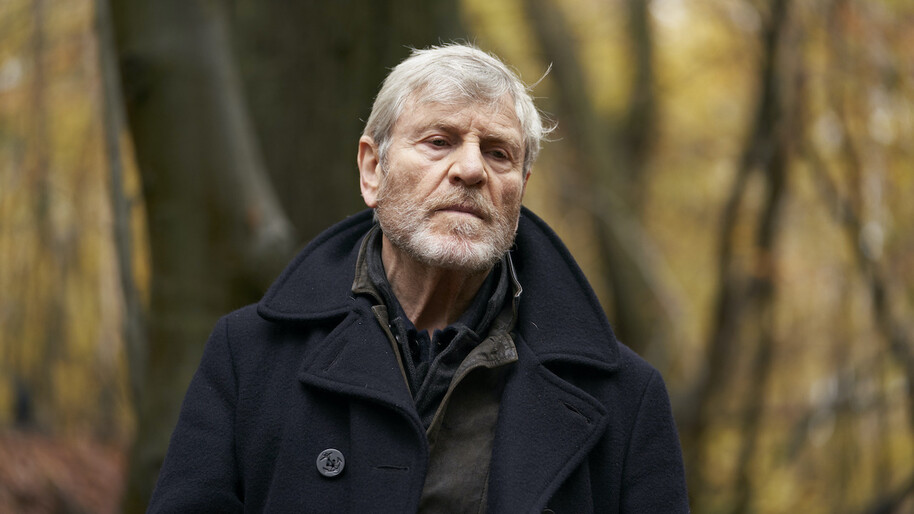 Detective Julien Baptiste travels to Amsterdam with his wife and soon finds himself helping his ex-girlfriend, the Chief of Police, on an investigation. 
---
Naomi Osaka  
Watch now on Netflix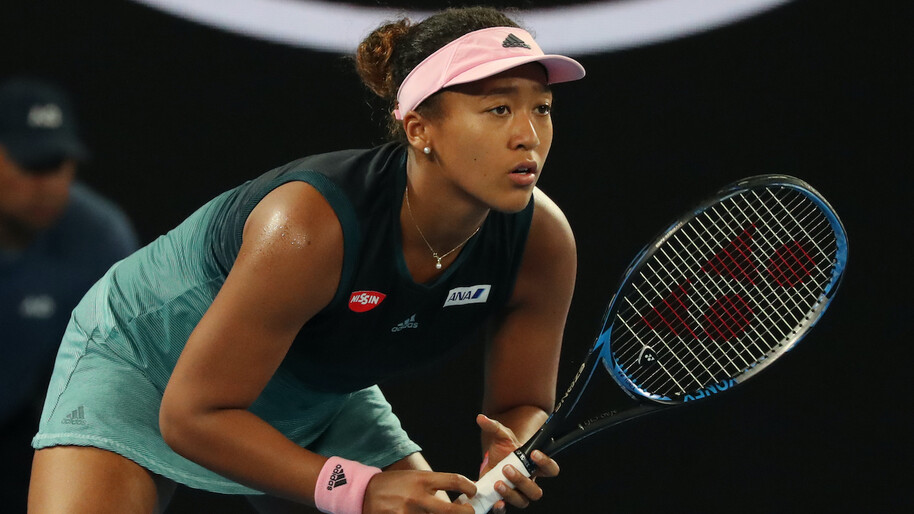 Check out the Naomi Osaka documentary currently available to watch on Netflix, which shines a light on what it feels like to be one of the best tennis players in the world. Get to know the pressure Osaka faces on a daily basis, with an intimate look inside her complex life as one of the most gifted athletes of her generation.  
---
Alan Davies: As Yet Untitled (Season 6) 
Watch now on UKTV Play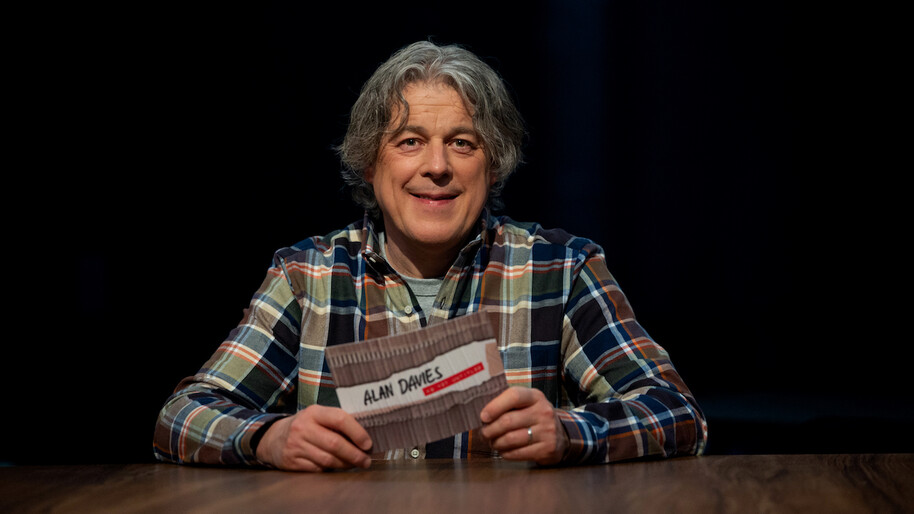 Alan Davies is back for season 6 of Alan Davies: As Yet Untitled, where he'll be interviewing some fellow comedians in dressing rooms of comedy clubs, in other words BTS, a place where comedians are most relaxed. Check it out on Tuesday 27th July at 10pm on Dave, and after that head over to UKTV Play to stream it whenever you feel like it. 
---
Lie With Me 
Stream now on My5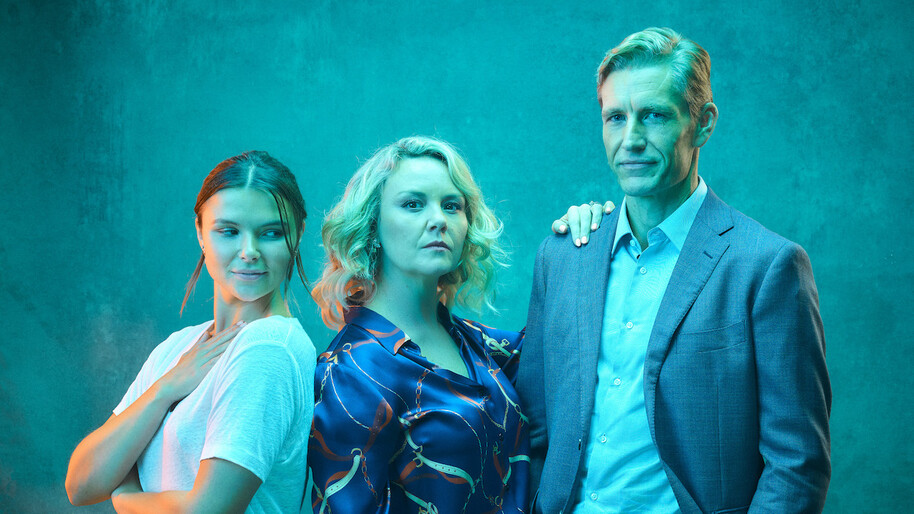 Eastenders' Charlie Brooks makes her appearance on Channel 5's Lie To Me this week, but if you prefer to watch it in your own time, check it out on My5! The show is about a couple who decide to leave London for a fresh start, but that choice has deadly consequences.  
---
Big Zuu's Big Eats  
Stream now on UKTV Play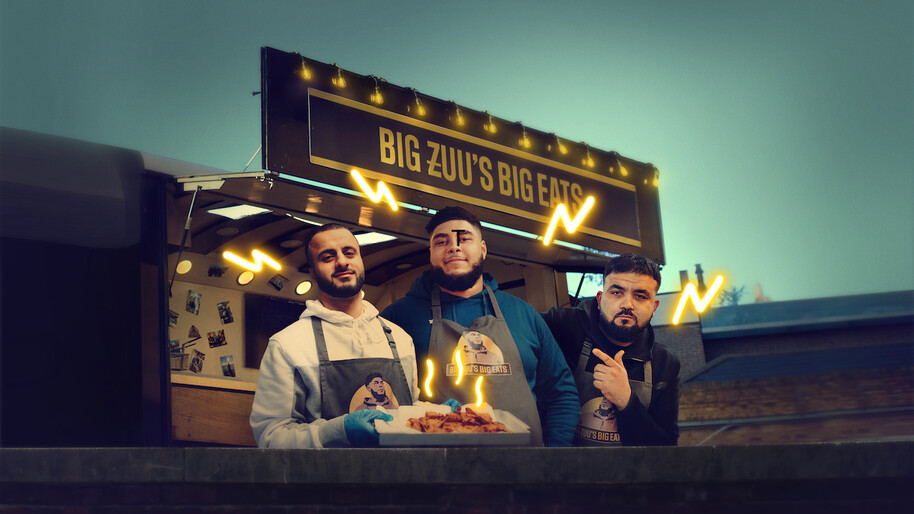 Head over to UKTV Play for Big Zuu's Big Eats, as Mo Gilligan prepares to try out some new material at a South London venue. Meanwhile Big Zuu cooks up the ultimate post-gig meal for him.  
---
Money, Explained 
Watch now on Netflix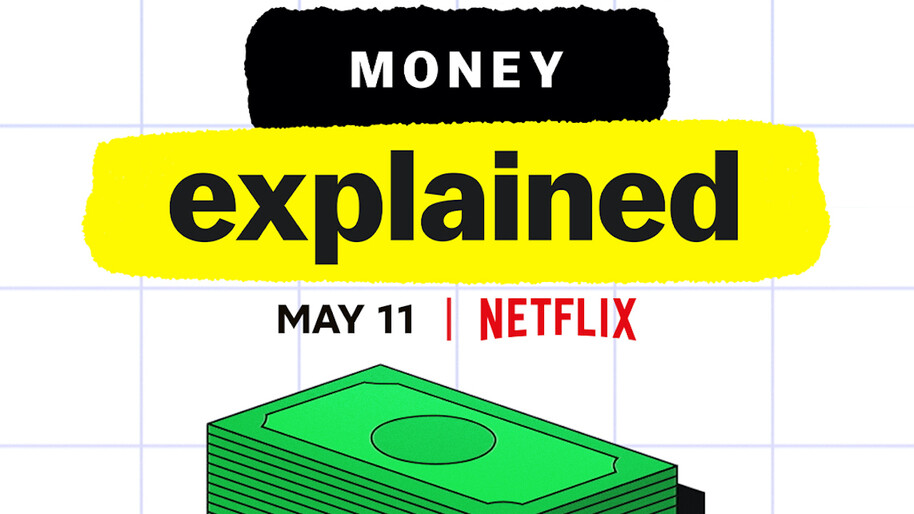 Ever wondered why you have a complicated relationship with money? Most of us, whether it's anxious, reckless, avoidant or obsessive, have that difficult relationship, and this Netflix series is taking us behind the scenes to tackle the reason why. Is your credit card screwing you? How on earth are we supposed to save one million pounds for a comfortable retirement? Why do we keep getting duped into bad gambles and even worse scams? Money, Explained is the must-see documentary that explores the weaknesses we all share when it comes to money, and the devious ways we're exploited, as well as the best strategies out there to navigate it.  
---
Sex/Life 
Watch now on Netflix 

Sex/Life is a classic love triangle story about a woman, her husband and her past, with a fresh take on female identity and desire. Before marrying the reliable Cooper (Mike Vogel), Billie (Sarah Shahi) was a wild child living in NYC with her best friend Sasha (Margaret Odette). Exhausted with her present, she starts to fantasise her past with sexy ex boyfriend Brad (Adam Demos) in a journal, but everything unravels when Cooper discovers her true feelings. 
---
Prison Break
Stream now on Netflix

If you haven't binge watched Prison Break yet, now's your chance! This story of two brothers who will go to the ends of the earth to save one other, no matter what the cost, brings thrilling twists in every episode that you won't be able to look away from, and more importantly you wont want to look away from. When his brother is put on death row, Michael Scofield (Wentworth Miller), a structural engineer, winds up in the exact same prison... Coincidence? 👀
---
The Marvellous Mrs. Maisel 
Steam now on Prime Video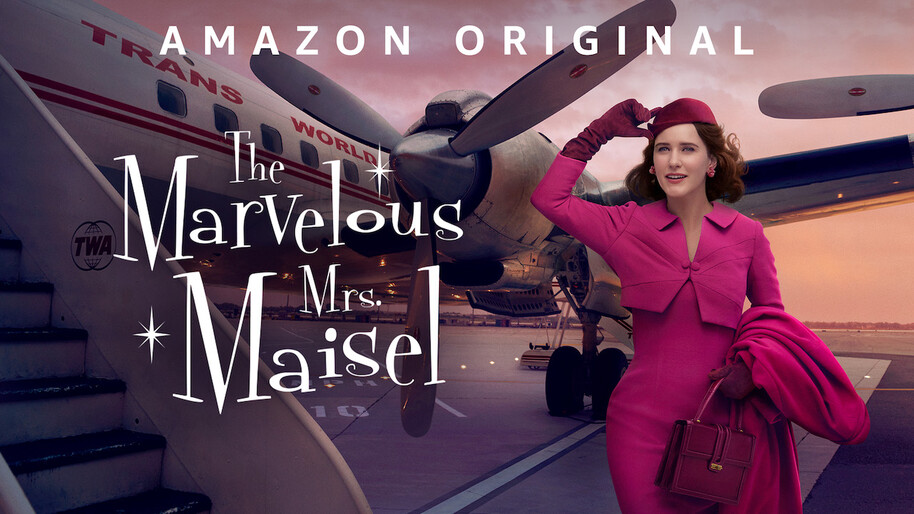 This must-see feminist drama-dy on Prime Video follows a woman named Miriam "Midge" Maisel during 1950s New York who has everything she's ever wanted – a husband she loves, two children and a beautiful apartment on the Upper West Side. But when she realises that she has a knack for stand-up comedy, her life takes a complete U-turn.  
---
| | | |
| --- | --- | --- |
|   |   |   |
| Get the latest on what's coming soon to Netflix this month |   | Find out what films are available for free on Freesat every week |
---
Follow us
Get the latest telly news and updates PLUS access to competitions and exclusive content