Best crime series to watch now
Who doesn't love a good crime drama? From brooding, troubled detectives on the hunt for the truth to chilling true crime documentaries, we've put together the latest crime shows you can watch for free and on demand right now.
CRIME DRAMAS
For all of you who can't get enough of gritty crime dramas, we've got more troubled detectives, winding plots and shocking twists than you can shake a stick at. Take a look at the latest crime dramas available for you to watch for free whenever the mood strikes. 
OUR TOP PICK FOR CRIME DRAMA: 
Marcella 
ITV, Tuesday 26th January at 9pm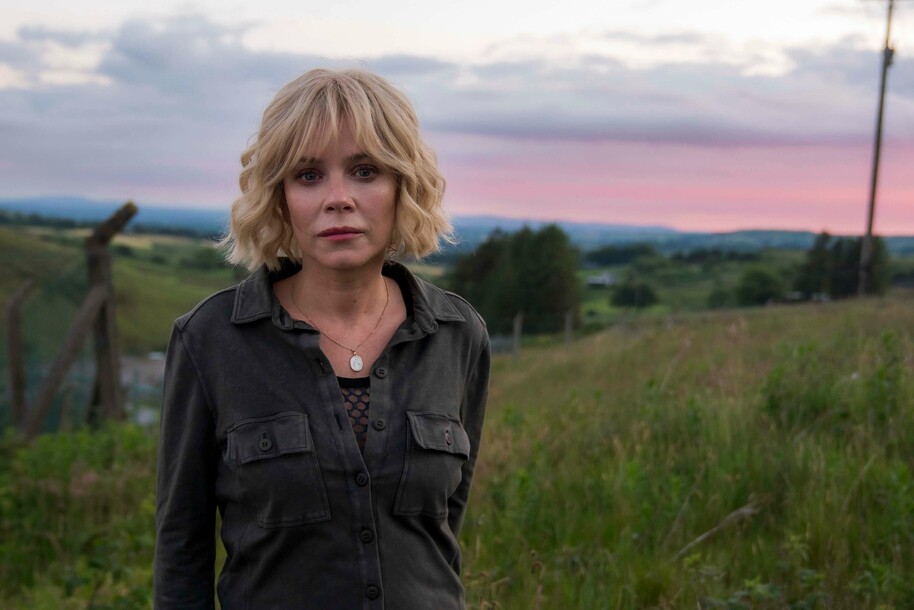 As well as The Bay, Marcella is also returning to ITV for season 3 this January. In the new season we'll follow Detective Sergeant Marcella Backland as she goes undercover to infiltrate an infamous crime family in Belfast, putting herself in constant danger of her real-life catching up to her and blowing her cover. 
The Serpent  
BBC One, Sundays at 9pm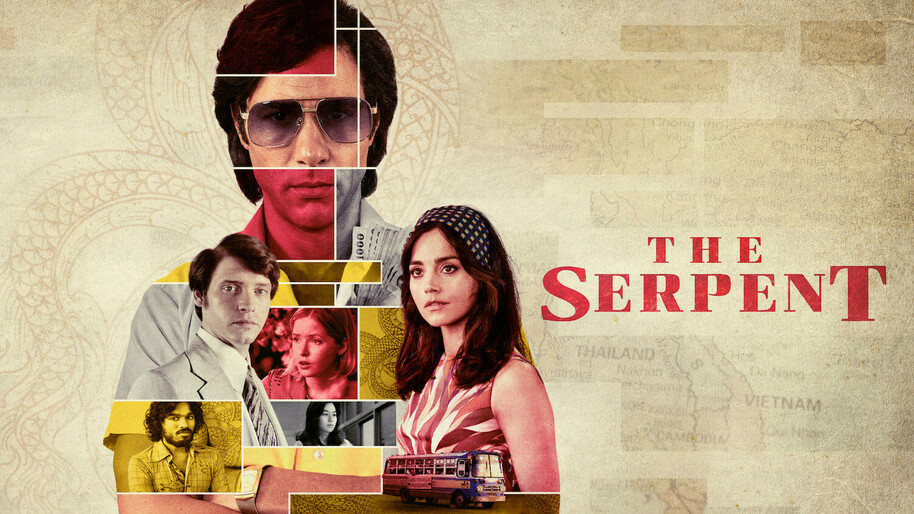 In the mid-1970s, a string of travellers went missing along the 'Hippie Trail' through India, Thailand and Nepal. This new eight-part drama, inspired by true events, follows how the man to blame for these missing person cases, Charles Sobhraj (Tahar Rahim) became Interpol's most wanted man as he consistently managed to evade the authorities. Tune in on BBC One every Sunday at 9pm, or watch the full season of The Serpent now on BBC iPlayer. If you're as hooked as we are to The Serpent, head to BBC Sounds to listen to Bad People's episode on the case, and find out what other top true crime podcasts there are on BBC Sounds now. 
The Bay, Season 2 
ITV, Starts Wednesday 20th January at 9pm 
The Bay is back for a second season on ITV as Morven Christie returns as police family liaison officer DS Lisa Armstrong in Morecambe Bay. Following her investigation of the missing twins last season and her suspension, Lisa returns to the front line when a shocking murder happens at the heart of what seems to be a happy family. Tune in on ITV every Wednesday at 9pm starting Wednesday 20th January. Find out what else is coming up on ITV this week. 
Death in Paradise, Season 10 
BBC One, Thursdays at 9pm  
Catch the tenth season of Death in Paradise every Thursday at 9pm on BBC One. After taking over from DI Jack Mooney last season, DI Neville Parker is settling into life on beautiful Saint Marie, but despite the idyllic tropical setting, things are far from peaceful. From a murdered lottery winner whose body vanishes to a journalist found dead in her pool, Neville and the team have a string of baffling murders to solve on Saint Marie.  
Spiral 
BBC Four, Saturdays at 9pm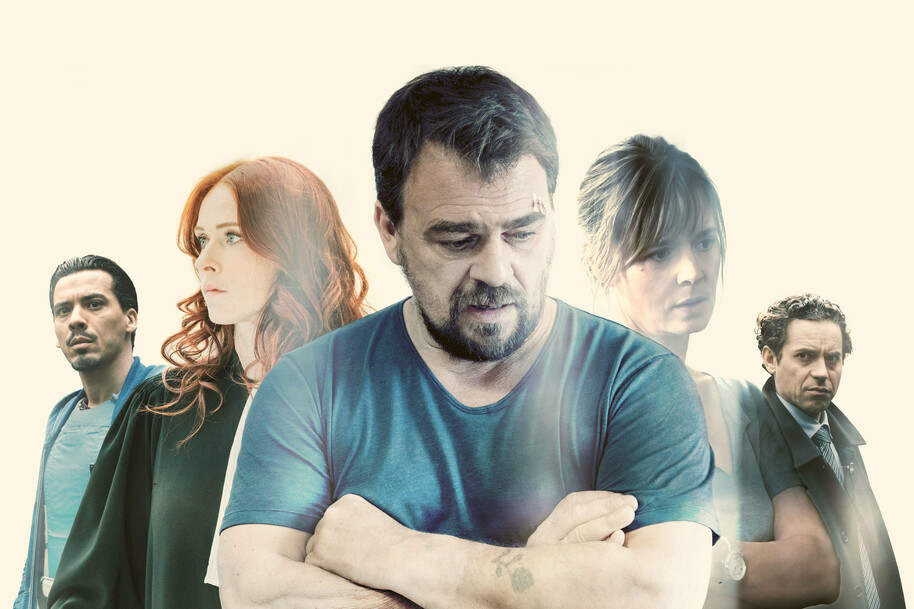 This gritty French police procedural drama follows a justice team as they try to solve some of the most challenging and disturbing cases in Paris.  
Miss Fisher's Murder Mysteries 
Drama, Saturdays at 8pm 
Why choose between a crime drama and historical drama when you can have both? Join lady detective Miss Fisher as she cracks cases in the late 1920s, haunting jazz clubs and the city's back alleys for information. Every Saturday at 8pm on Drama. Also available on UKTV Play.  
Life on Mars 
Drama, Fridays at 9pm 
I guess you could also call this a historical crime drama, but it has a twist. Detective Sam Tyler falls into a coma after a car accident in 2006 and wakes up to find himself in 1973. Now he must solve crimes with his controversial Detective Chief Inspector Gene Hunt while trying to wake himself up from his coma and return to his own time.  
Vera 
ITV3, Mondays and Thursdays at 8pm 
Set in atmospheric Northumberland, this classic British crime drama follows Detective Vera fights her inner demons while solving the area's toughest cases. Tune in on ITV3 or catch up on ITV Hub.  
Rebecka Martinsson: Arctic Murders 
More4, Fridays at 9pm 
When a Swedish lawyer returns to her hometown, she finds more than she bargains for. A body is soon found beneath the floorboards of a hotel, starting a new story in the remote area. 
---
TRUE CRIME 
If you're more of a fan of true crime and murder documentaries, we've got you covered. Discover the true stories, hear from witnesses, detectives and victim's families to learn about some of the most infamous murder mysteries in recent history.  
OUR TOP PICK FOR TRUE CRIME: 
Death in Bollywood 
BBC Two, Starts Monday 11th January at 9pm  
This new true crime documentary follows the family of Bollywood actress Jiah Khan who died in Mumbai in 2013. Although her death was ruled a suicide, the family disagrees and have hired a private forensic investigator to try and work out the truth of why and how Jiah died. Tune in on Mondays at 9pm on BBC Two, or catch up with Death in Bollywood on BBC iPlayer. 
Murder by the Sea
CBS Reality, New episodes from Tuesday 5th January at 10pm
We associate the coast with picturesque views, candy floss and summer holidays - but the nation's seaside has a dark side. Murder by the Sea returns with new episodes and a new host from Tuesday 5th January on CBS Reality to explore some of the coast's most chilling criminal cases. We got to chat with the new host, Dr Nell Darby, to find out more about what's to come...
21st Century Killers 
Quest Red, Thursdays at 9pm 
This new documentary series takes a closer look at some of this century's killers.  
Murderers and their Mothers 
CBS Reality, Weeknights at 9pm 
This CBS Reality original takes a closer look at the role serial killers' family relationships play in their lives, with a particular look at their relationships with their mothers. Presented by Donal MacIntyre, find out about the mothers of some of history's most notorious killers every weeknight at 9pm on CBS Reality.  
Murder Made Me Famous 
Quest Red, Thursdays at 10pm 
From Ted Bundy to Drew Peterson, this true crime series explores murderers who became household names due to the terrible acts they were accused of. With interviews with those closest to their victims as well as law enforcement officials and journals, this series takes a look at why these murderer's names have endured in the media. 
Evil Lives Here 
Quest Red, Fridays from 13th November at 10pm 
The UK premiere of Evil Lives Here kicks off on Quest Red from Friday 13th November at 10pm. The show tells the true stories of those who shared a home with a killer. Find out the signs that something was amiss and their eventual realisation that the person they loved and trusted is truly a monster.  
Britain's Most Evil Killers 
Pick, Sundays at 10pm 
This crime series examines some of Britain's most twisted and prolific murderers in recent history to try and understand what drove them to commit such terrible crimes. Tune in on Pick every Sunday at 10pm.  
---
CRIME DRAMA ON DEMAND
Or maybe you fancy binging a whole crime series in one sitting? Whether you missed it on the telly or are watching it again, dive in to these top crime dramas on demand and catch up. 
OUR TOP PICK FOR CRIME DRAMA ON DEMAND: 
 

Traces 

Stream now on BBC iPlayer

 

Starring Molly Windsor, Martin Compston and Laura Fraser, Traces is a gripping crime drama following three women working at the Scottish Institute of Forensic Science to solve an old murder case. Based on a story by Val McDermid, this emotionally-driven crime drama which will have you on the edge of your seat. Watch Traces now on BBC iPlayer. 
Goliath 
Watch now on Prime Video 
If you hadn't heard the news yet, Prime Video is now available to watch on Freesat! Simply head to the On Demand section on your 4K boxz and login to your Amazon account to start streaming some time crime dramas, along with plenty of other exciting Prime Video releases. If you're not a Prime member yet, open the app and follow the instructions to sign up and get a 30-day free trial. 
If you're looking for a great crime drama to try out on Prime Video, why not give Goliath a go? Goliath may be one of our favourite Amazon originals. It stars Billy Bob Thornton as Billy McBride, a once high-powered lawyer who now finds himself burned out and spending most of his time in bars. But when he agrees to pursue a wrongful death lawsuit against the huge and influential law firm he helped create, he uncovers a conspiracy which sets him at odds with the Goliath of a company. With three fantastic seasons of Goliath available on Amazon Prime Video, it's the perfect crime drama to binge.  
Des 
Watch now on ITV Hub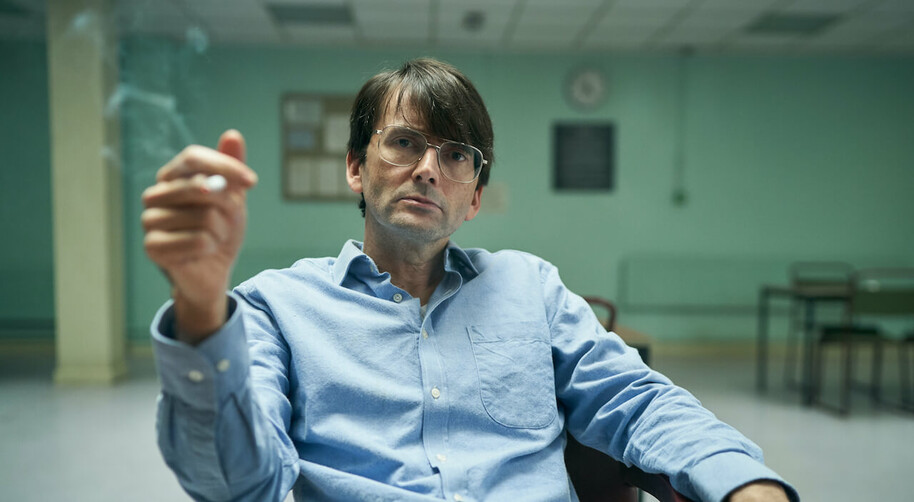 This new drama stars David Tennant as notorious serial killer Dennis Nilsen who was arrested in 1983 for 15 murders. Watch all three episodes of Des now on ITV Hub, and find out more about this highly anticipated crime drama from David Tennant himself. 
Lupin 
Watch now on Netflix 
A modern retelling inspired by the adventures of the gentleman thief Arsène Lupin, Lupin is the new crime drama trending on Netflix right now. The master of disguise plans an elaborate jewel heist to get back at a wealthy family who betrayed his father. Watch Lupin now on Netflix.  
The Pembrokeshire Murders 
Watch now on ITV Hub 
Based on true events, The Pembrokeshire Murders follows Detective Superintendent Steve Wilkins after he reopens two unsolved homicide cases from the 1980s to try and reveal the killer who has been on the lose for two decades. Catch up with The Pembrokeshire Murders on ITV Hub.  
Giri/Haji  
Watch now on Netflix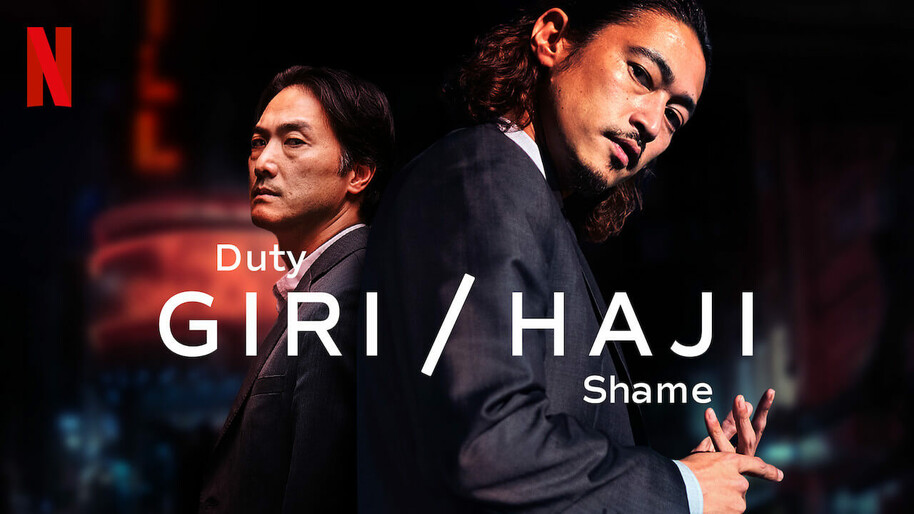 Originally airing on BBC Two, you can now watch Giri/Haji (translation Duty/Shame) on Netflix. The crime thriller follows a Tokyo detective named Kenzo Mori in his search for his supposedly dead brother who may have resurfaced in London's underworld. Now, as tensions rise between yakuza crime families, Kenzo is in a race against time to find his brother. Featuring fantastic acting from an international cast, surprising comedy and beautiful moments of genre-breaking scenes including illustrated stories and interpretive dance, this bilingual crime drama is both thrilling, unexpected and heart-warming. Not your average crime drama! 
Bosch 
Watch now on Prime Video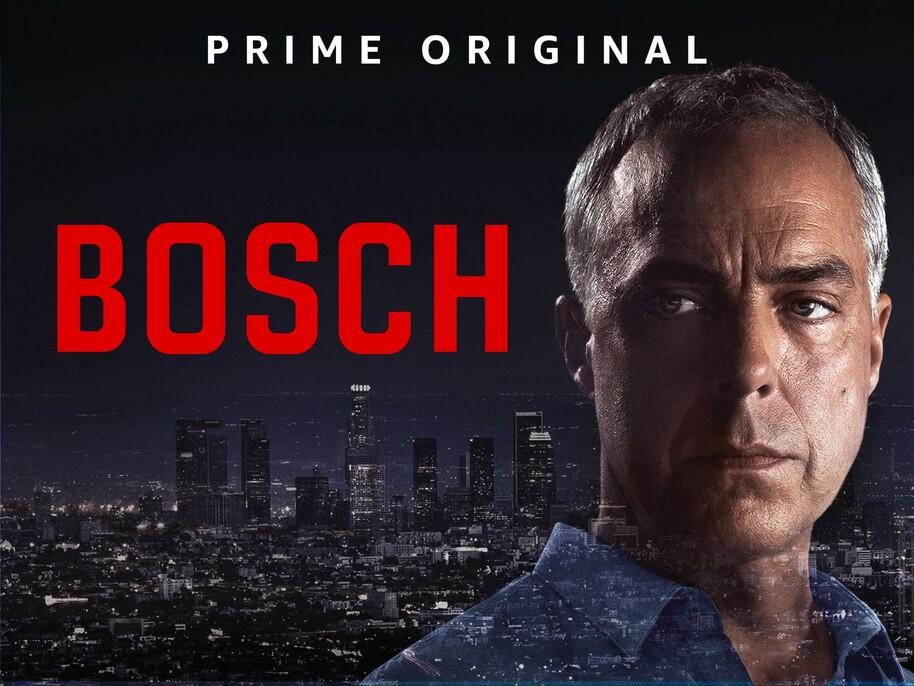 Titus Welliver stars as homicide detective Harry Bosch in this LA-based police procedural show. Based on Michael Connelly's best-selling novels, the show begins with Bosch standing trial for the fatal shooting of a serial murder suspect. Soon, Bosch is dragged into a cold case which opens old wounds and forces him to confront his demons as he works alongside new recruit Julia Brasher get justice, no matter what the cost to himself. And that's just season 1 - there's 6 whole seasons of Bosch for you to dive into on Prime Video, so enjoy! 
The Sister 
Watch now on ITV Hub 
From the creators of Luther and starring Flesh & Blood's Russell Tovey, The Sister is the new murder mystery which kept us all guessing. Nathan has a happy, settled life, but when a figure emerges from his past and resurrects old secrets, Nathan's life is thrown into turmoil. If you missed it on TV, catch up with The Sister on ITV Hub, and find out more about The Sister and it's inspiration.  
Catching Milat  
Watch now on STV Player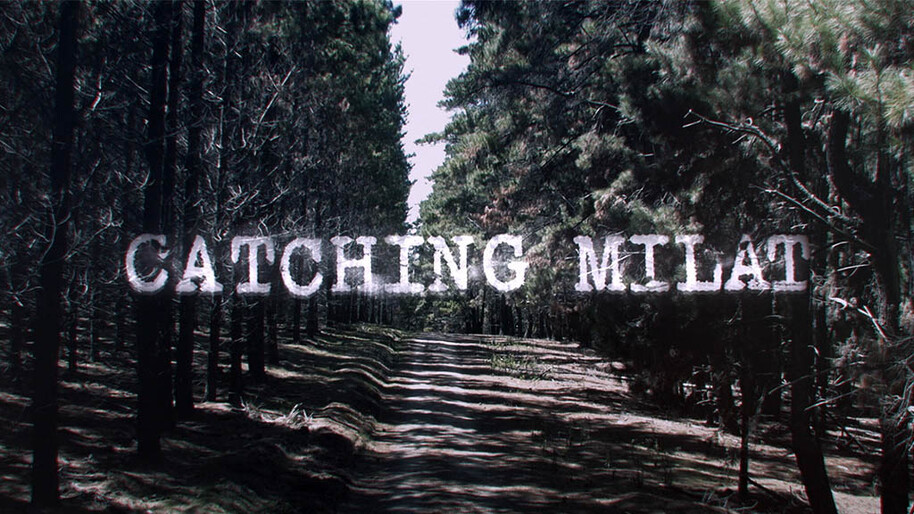 Catching Milat tells the chilling story of the notorious Australian serial killer and how he was eventually tracked down by law enforcement – but not until after seven bodies of backpackers had been found in 1992 and 1993. Watch all four episodes on the STV Player, and find out what other crime dramas and entertainment is available on STV. 
Criminal: UK 
Watch now on Netflix 
This tense crime drama is confined to the walls of an interrogation room as a team of London investigators work against the clock to get a confession. Each episode focuses on a separate case with suspects accused of terrible crimes. Starring the likes of David Tennant, Kate Harrington and Kunal Nayyar, this claustrophobic crime drama will have you glued to your seat, and with season 2 having recently released there are even more gripping episodes to binge.  
BEST CRIME DOCUMENTARIES ON NETFLIX: 
Night Stalker: The Hunt for a Serial Killer 
The most recent crime documentary on Netflix everyone's talking about is Night Stalker, a four-part mini-series which looks at the crime of Richard Ramirez who terrified Los Angeles and San Francisco in the 1980s. Narrated by the detectives who were on the case and eventually found Ramirez, relatives of some of his victims, journalists and even some of his survivors, the shocking documentary is shocking and incredibly detailed, including crime scene photos and vivid accounts of the brutal crimes Ramirez committed. Definitely not for the faint-hearted... Watch Night Stalker now on Netflix.  
Abducted in Plain Sight 
Abducted in Plain Sight is one of the most bizarre true crime documentaries out there, and a rare one in that the main victim, Jan Broberg, not only survived her ordeal but is one of the main contributors to the documentary, along with the rest of the family.  
The documentary follows the Broberg family, who all became completely taken in by their family friend, Robert Berchtold, who kidnapped their then 12-year-old daughter Jan, but was still welcomed into the family when he returned her. A strange tale of manipulation, this documentary is shown from different angles and perspectives from within the Broberg family, who all, in different ways, fell under Berchtold's spell.  
The Staircase 
When novelist Michael Peterson's wife died in 2001, he claimed she simply fell down the stairs, but the police and court disagreed and said there were signs of foul play. Peterson chose to film his experience from the start, making for a documentary spanning over years in which you'll see everyone question Peterson's story, including his own children. This crime documentary is sure to keep you guessing all the way through. Watch The Staircase on Netflix. 
Evil Genius: The True Story of America's Most Diabolical Bank Heist
In 2003, a pizza delivery man attempted to rob a bank with a bomb strapped around his neck. This alone makes for a strong premise from a crime documentary, but in Evil Genius, you'll find that this attempted robbery, which lead to the man's death, was just the first piece of a bizarre and intricate puzzle. Who strapped the bomb around his neck, and did they ever intend for him to survive? Find out in Evil Genius on Netflix. 
Making a Murderer 
Making a Murderer was one of the first Netflix crime documentaries to blow up, telling the story of Steven Avery, who was imprisoned for 18 years for a crime he didn't commit, only to be imprisoned again just two years later when he became the prime suspect in a murder case. But did Steven Avery commit the crime, or is he being set up? With two gripping seasons, Making a Murderer has true crime fans captivated – and the story isn't over yet... Watch Making a Murderer now on Netflix.  
We update this list all the time to bring you the latest crime dramas and documentary releases, so bookmark this page and keep checking back to see what fresh telly is available now. Plus, for all the latest scoops and articles on the best free TV, sign up to our newsletter to get updates on what you should watch next, head to our Showcase for our top picks or go to the TV Guide for what's on tonight.