Best crime dramas and true crime docs to watch now
Who doesn't love a good crime drama? From brooding, troubled detectives on the hunt for the truth to chilling true crime documentaries, we've put together the best and latest crime shows you can watch for free and on-demand right now.
TOP CRIME DRAMAS
For all of you who can't get enough of gritty crime dramas, we've got more troubled detectives, winding plots and shocking twists than you can shake a stick at. Take a look at the top free-to-view crime dramas available for you to watch whenever the mood strikes.   
The Woman in the Wall
Watch on BBC iPlayer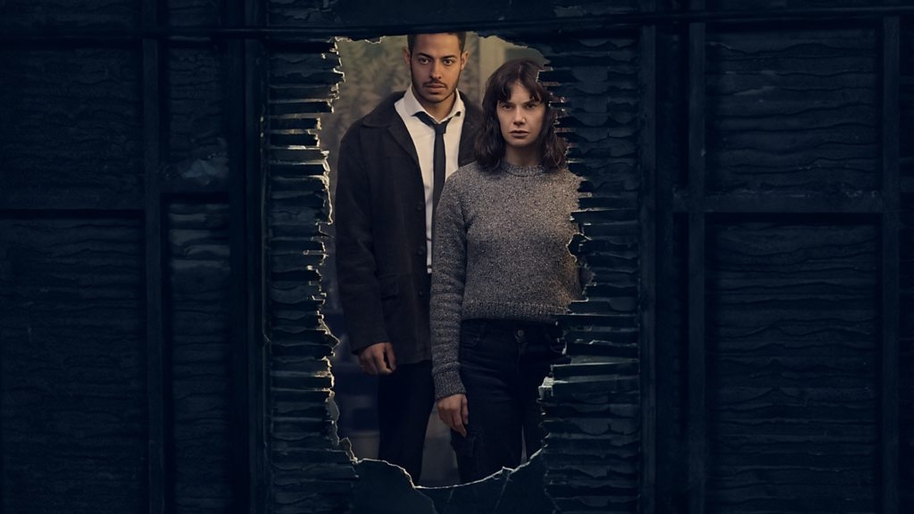 Crime, murder and morality meets psychological thriller in The Woman in the Wall. Starring Ruth Wilson (Luther, Saving Mr. Banks) and Daryl McCormack (Bad Sisters, Pixie), the series explores the legacy of one of Ireland's most shocking scandals – institutions knows as Magdalene Laundries.
---
Love & Death 
Watch on ITVX + STV Player 
If you're looking for a true-crime drama with an all-star cast, then you don't have to look further than Love & Death – a 7-part mini-series starring Marvel's Elizabeth Olsen, Jesse Plemons (Breaking Bad), Lily Rabe (American Horror Story). The series tells the story of Candy Montgomery, a housewife from Texas became the prime suspect in a murder investigation in 1980, after having an affair with a fellow church member.
---
The Good Ship Murder
Watch on Channel 5 and My5, Fridays at 9pm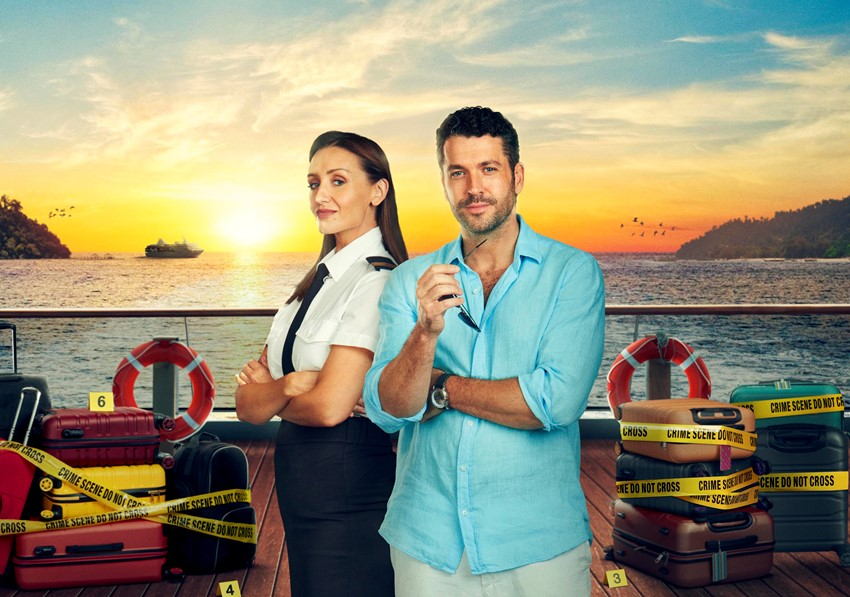 Looking for a new gripping whodunnit that has you questioning who had the motive and opportunity? Who will be the next victim? Then The Good Ship Murder is just what you'll need to tick all the boxes. Two Coronation Street actors, Shayne Ward and Catherine Tyldesley star as an ex-cop and a naval officer who team up abord the glamourous cruise ship to solve a series of murders.
---
Walter Presents: The Bank Hacker 
Stream on Channel 4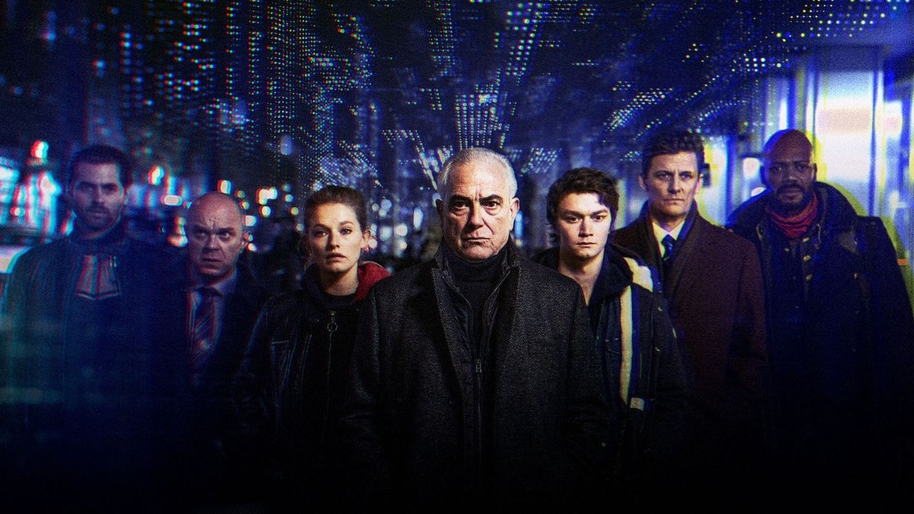 Handpicked by Italian television producer, Walter Iuzzolino (known for producing The Undateables), The Bank Hacker is a Belgian crime thriller about a con artist hoping to use a teenage hacker to restore his millions. Inspired by true events.
---
Black Snow 
Watch on BBC iPlayer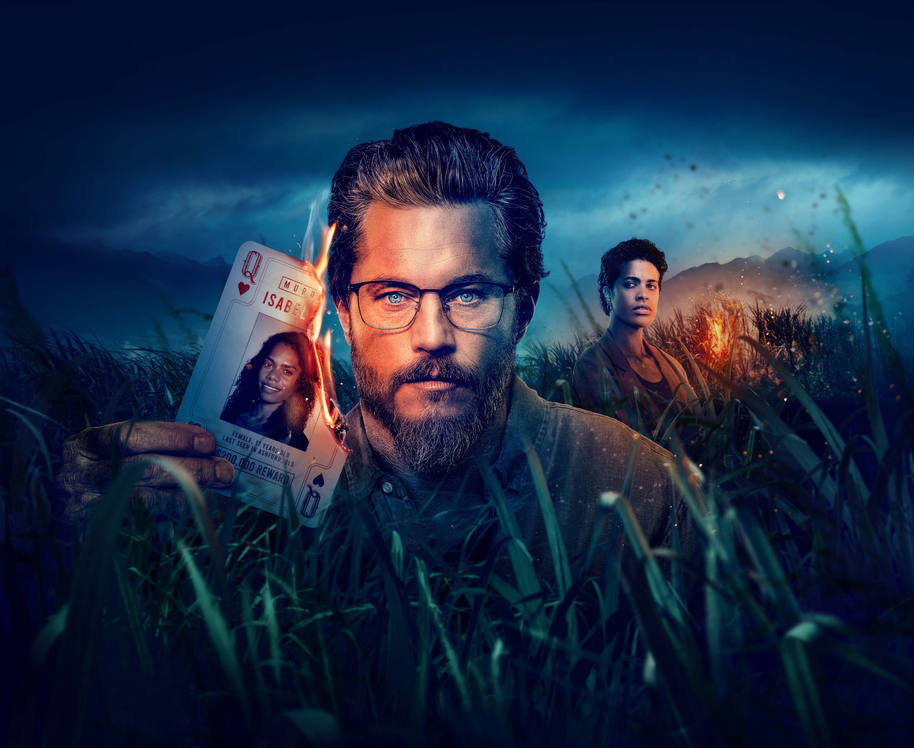 If you're a crime drama lover, then Australian thriller Black Snow! The six-part series is a whodunnit thriller centred around a buried time capsule containing a clue to an unsolved murder from 1995.
---
Irvine Welsh's Crime, S2  
Watch on ITVX + STV Player
Gritty thriller, Crime, returns for season two as Dougray Scott steps back into the role of troubled DI Ray Lennox. Scott returns to Edinburgh Serious Crimes, keen to prove he's fully recovered from his breakdown induced by bring Gareth Horsborough aka Mr Confectioner (John Simm) to justice in S1. 
---
Vigil  
Watch on BBC iPlayer
Tension, suspense, drama - what more could you expect from the producers of Line of Duty and Bodyguard? When a fishing trawler goes missing, and an unexplained death happens on-board a nuclear submarine, police in Scotland are called to investigate but end up uncovering a conspiracy. Martin Compston (Line of Duty) and Suranne Jones (Doctor Foster) star. If that's not enough there are plenty of shows like Vigil to get hooked on as the evenings get longer. 
---
The Reckoning   
Watch on BBC iPlayer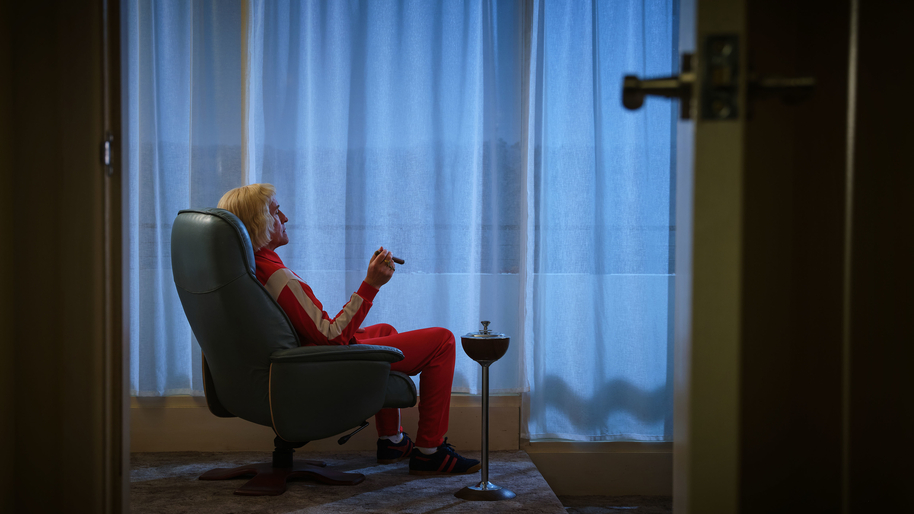 Steve Coogan steps depicts disgraced Jimmy Savile in four-part factual BBC drama, The Reckoning. Examining the chilling crimes of Jimmy Savile, known for his eccentric personalist and being a host of 'Jim'll Fix It' and 'Top of the Pops', to being revealed as a sexual predator and abuser following his death in 2011. With testimony from survivors. 
TOP TRUE CRIME DOCUMENTARIES
Wayne Couzens: Killer in Plain Sight
Watch on My5 
The shocking truth revealing the "toxic culture" and systematic failures that led to the abduction, rape and murder of killed Sarah Everard in 2021. The documentary draws on expert insight, unheard stories from police abuse survivors, former police officers and those who knew Couzens to investigate who, and what, enabled him to commit this crime. 
---
Bloodline Detectives 
TRUE CRIME, Wednesdays at 10pm 
Witness testimonies, news interviews and archive footage are combined with dramatic reconstructions in Bloodline Detectives, as the series uses the latest forensic technology and genealogy to bring justice to unsolved sex crimes and homicides.
---
#TextMeWhenYouGetHome  
Stream on Channel 4
#TextMeWhenYouGetHome is a true-crime docuseries following cases of women being harmed, abducted, or even killed and highlighting the shared female experience of needing to be alert while alone and checking friends get home safely.
---
Inside HMP Long Lartin: Evil Behind Bars 
Watch on My5 
A 90-minute documentary exploring life inside HMP Long Lartin, a maximum-security prison in Evesham, Worcestershire, holding some of Britain's most brutal criminals.
---
James Bulger: The Trial  
Watch on My5
30 years on since the horrific murder of James Bulger, Channel 5's documentary shows the heart-breaking moment Jon Venables admitted to killing the two-year-old, with witness testimony from the time used to recreate courtroom scenes.  
---
Bizarre Murders  
Watch on STV Player
Bizarre Murders reveals the true and strange crime story that consist of "Fargo-like capers, with shocking twists and unusual characters".   
---
Murdered By…, S2
Watch on My5
Find out the true story behind some of Britain's most heinous killings, seven episodes revealing the true story of some of Britain's most heinous killings 
 
BEST CRIME DOCUMENTARIES ON NETFLIX: 
Murdaugh Murders: A Southern Scandal, S1-2
A close community in South Carolina is rocked after secrets of one of its most powerful families become exposed in this true crime series. Covering the events surrounding the Murdaugh family beginning with the death of Mallory Beach in a boating crash in 2019, thorough to the murders of Maggie and Paul Murdaugh were killed on the family property in 2021 and finally Alex Murdaugh's court case in 2023. Watch Murdaugh Murders: A Southern Scandal on Netflix.  
---
The Hatchet Wielding Hitchhiker
What starts off feeling like incredible luck and heroism, quickly takes a dark tun in shocking Netflix documentary, The Hatchet Wielding Hitchhiker, where a happy-go-lucky nomad's rise to stardom spiral and ultimately results in his imprisonment.
---
Who Killed Jill Dando?
In 1999, beloved TV presenter Jill Dando, who frequently fronted up the some of the BBCs most popular shows, was shockingly murdered. Despite being a public case, sparking thousands of leads and a far-reaching investigation, her murder remains unsolved to this day. In 2023, Netflix revisits the 1999 murder that continues to elude experts and mystify the public in Who Killed Jill Dando?
We update this list all the time to bring you the latest crime dramas and documentary releases, so bookmark this page and keep checking back to see what fresh telly comes up!
---
| | | |
| --- | --- | --- |
|   |   |   |
| Get the best TV picks of the week from our team of telly experts |   | Find out what's new on your favourite channels every week |
---
Follow us
Get the latest telly news and updates PLUS access to competitions and exclusive content