Best crime series to watch now
Who doesn't love a good crime drama? From brooding, troubled detectives on the hunt for the truth to chilling true crime documentaries, we've put together the latest crime shows you can watch for free and on demand right now.
TOP CRIME DRAMAS AND TRUE CRIME
For all of you who can't get enough of gritty crime dramas, we've got more troubled detectives, winding plots and shocking twists than you can shake a stick at. Take a look at the latest crime dramas and true crime documentaries available for you to watch for free whenever the mood strikes.  
TOP PICKS:
The Thief, His Wife and The Canoe
ITV and ITV Hub, starts Sunday 17th April at 9pm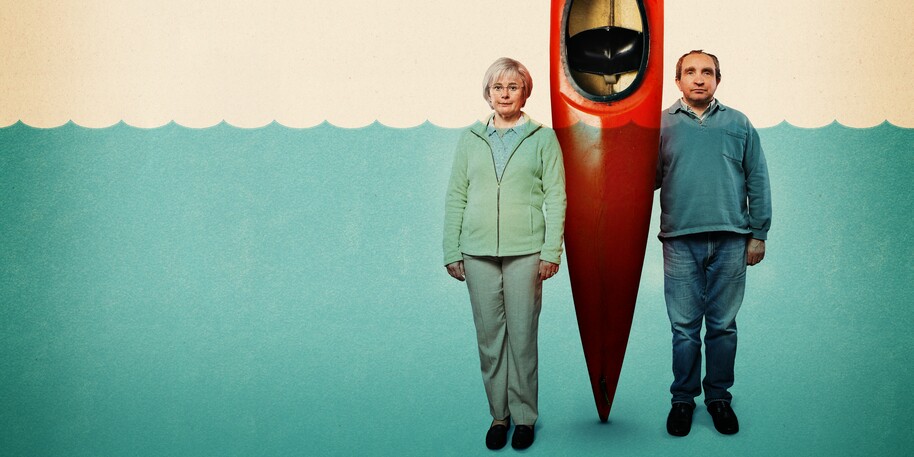 This new drama tells the true story of John Darwin, a family man who famously faked his own dead in 2002 in a staged canoe accident. Starring Eddie Marsan and Monica Dolan, see the story from Darwin's wife's side as she became complicit in the scheme, fooling their friends, family and the police.
---
Descent of a Serial Killer 
CBS Reality, Tuesdays at 10pm starting 12th April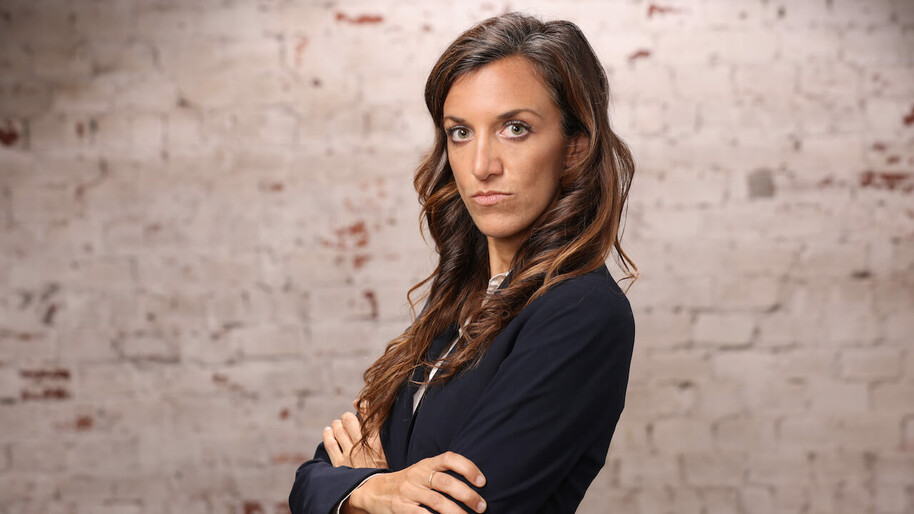 In this new true crime series, former FBI agent and leading Criminal Psychologist Dr Bryanna Fox will look back at several real-life cases of homicide, exploring the killers' childhoods and teenage years to see when the red flags began to emerge... Find out more about this new documentary series from Dr Fox herself. 
---
Holding  
Watch on ITV Hub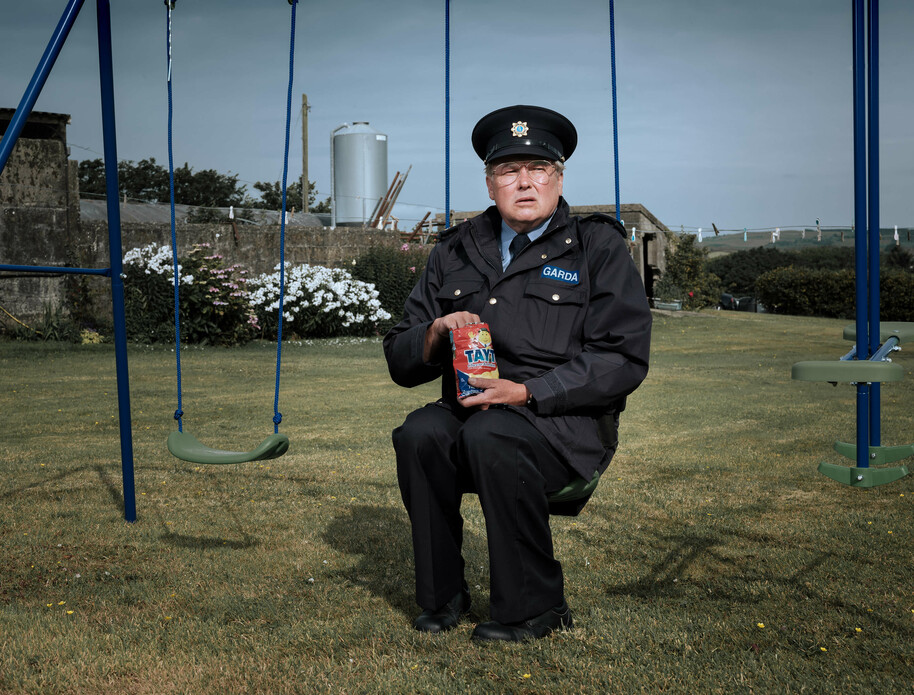 Based on Graham Norton's best-selling novel, this new darkly funny crime drama follows Sergeant PJ Collins (Conleth Hill from Game of Thrones, Dublin Murders), a small town police officer who does his best to stay out of the way of the residents and lead a quiet life. But when his peaceful world is shattered by the discovery of a local legend's body, PJ has to reconnect with the village to get to the bottom of the crime.   
---
Someone They Knew with Tamron Hall 
Court TV, new episodes every Monday at 1pm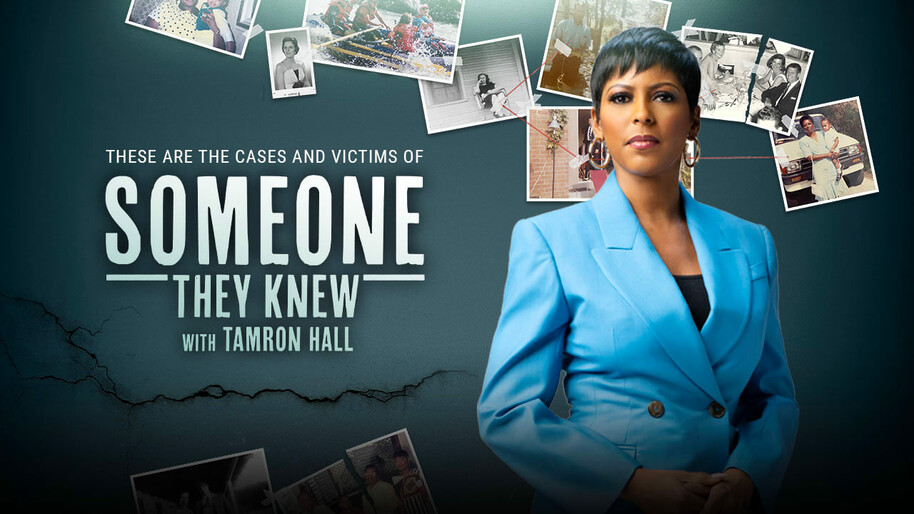 In this new series, the Emmy Award-winning journalist Tamron Hall will look back at cases from victim to verdict, exploring how in so many cases the murderer is almost always someone the victim knew. Each case is explored from the point of view of those affected, from family and friends of the victim to lawyers, jurors, law enforcement officers and journalists. If you miss the new episode on the Monday, watch Someone They Knew with Tamron Hall on Sundays at 9pm. 
---
The Ipcress File  
Watch on ITV Hub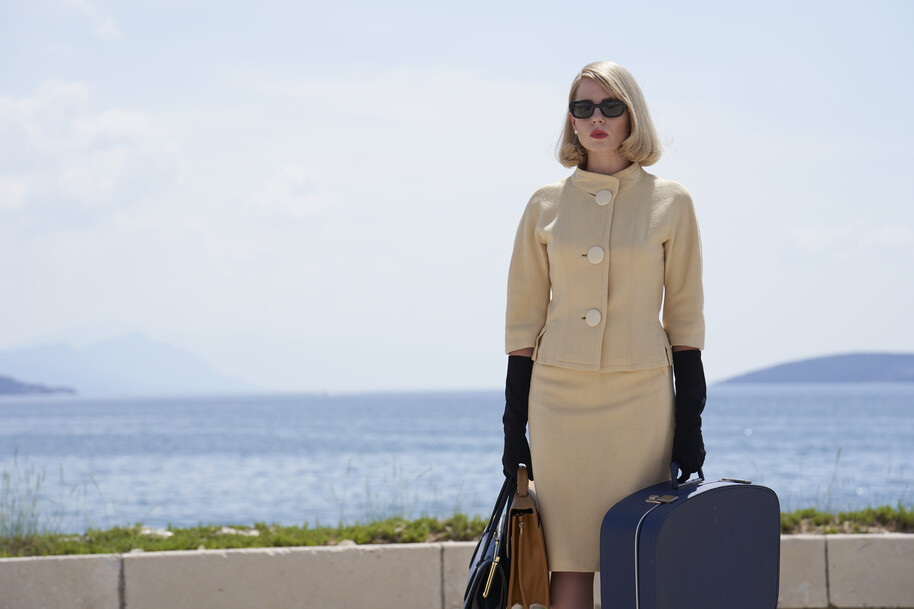 This stylish new TV adaptation of Len Deighton's thriller is set on a backdrop of 1960s Berlin and London with the Cold War bearing down on the Western world. The cast features Joe Cole (Peaky Blinders, Gangs of London), Lucy Boynton (Bohemian Rhapsody) and Tom Hollander (The Night Manager), with the plot promising secrets and espionage for a spy thriller at its best... 
---
Peaky Blinders, S6 
Watch on BBC iPlayer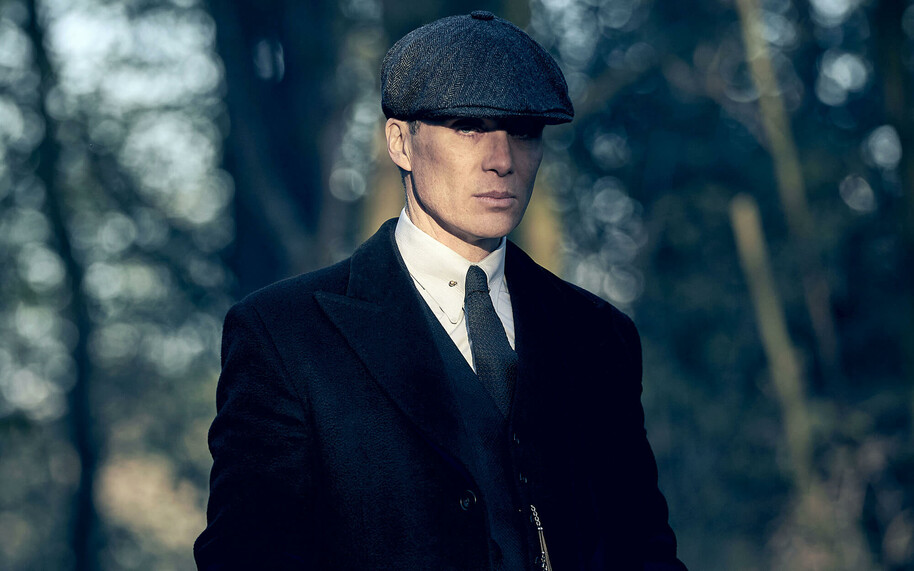 The iconic Birmingham-based gangster drama returns for a sixth and final season as The Shelbys face an intense final showdown. Get the scoop on season 6 and tune in on Sunday nights and BBC iPlayer for the highly anticipated new series.
---
Killing Eve, S4 
Watch on BBC iPlayer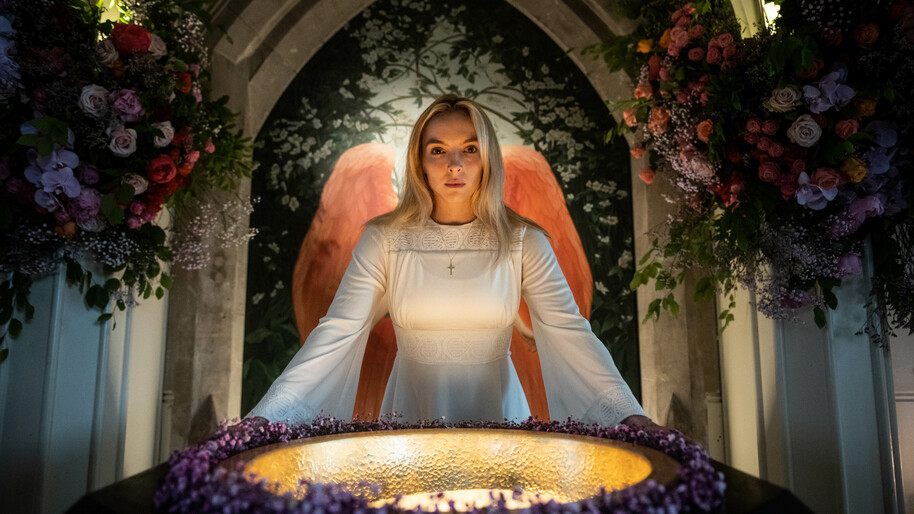 Another final series to watch out for is Killing Eve series 4, with episodes now available to stream on BBC iPlayer and coming out every Saturday at 9pm on BBC One. Ex-MI6 agent Eve (Sandra Oh) continues her quest to take down the Twelve, while Villanelle (Jodie Comer) tries to change her murderous ways... Get ready for more shocks and surprises in this beloved thriller.  
---
Children of the Cult, S1 
Quest Red, Saturdays at 10pm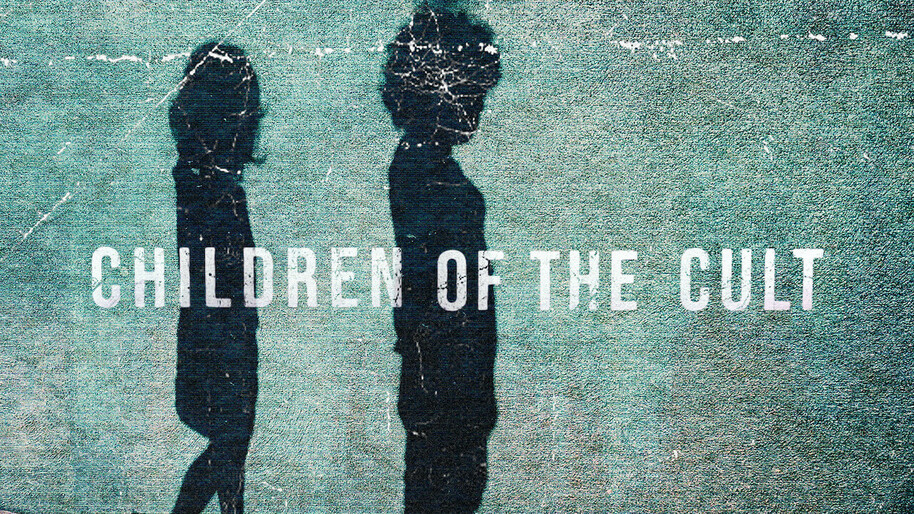 The Children of God promoted a peaceful, "free love" mentality and has existed for 50 years. However, there's a dark side to this commune, now rebranded The Family. In fact, the cult has been evading the FBI and Interpol for five decades on accusations of an international child sexual exploitation ring existing within its walls. At last, three escaped children of the cult have come forward to tell their story and bring the heads of the cult to justice.  
---
The Holiday 
Watch on My5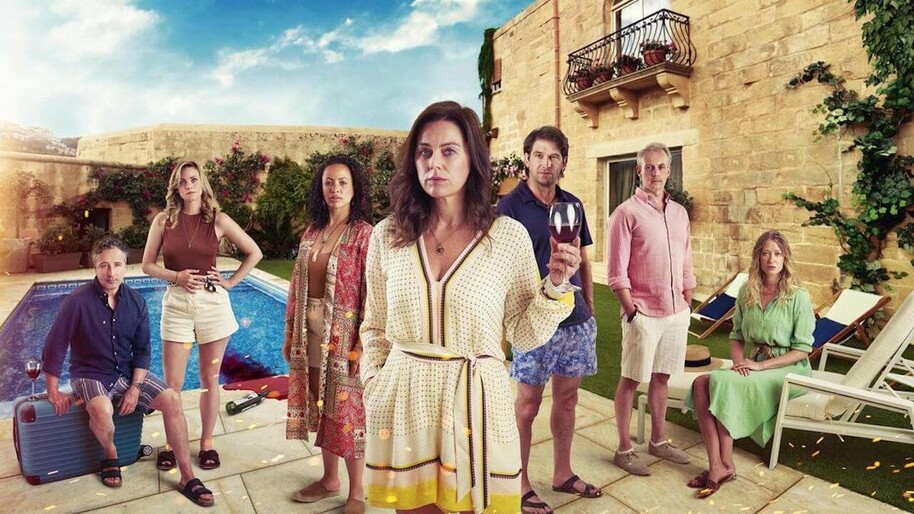 When Kate goes on holiday to the Mediterranean with her family and friends, she's excited for a little rest and relaxation. However, when she discovers her husband is having an affair with one of her best friends, the holiday turns into hell as she tries to uncover which of her friends has betrayed her, with things quickly getting dangerous when Kate realises just how far they'll go to keep their affair a secret... 
---
Queens of Mystery 
Channel 5, Coming soon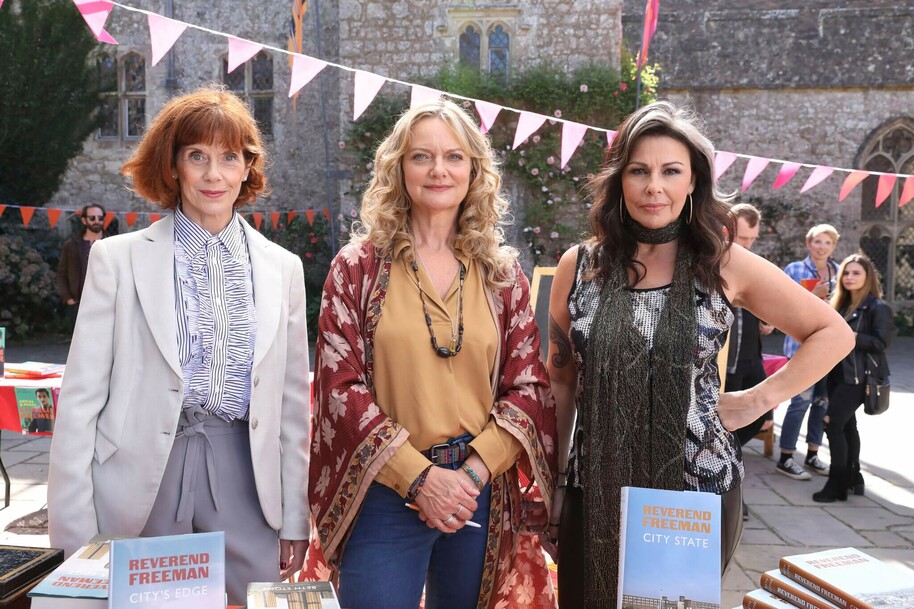 Set in the quaint English village of Wildermarsh, a detective named Matilda and her crime-writing aunts will take on whodunnit style crimes in this charming and light-hearted murder mystery series. Perfect for fans of Miss Marple and Midsommer Murders! Stars Julie Graham (Penance, Shetland), Martin Trenman (The Inbetweeners) and Sarah Woodard (The Merry Wives of Windsor). 
---
Sister Boniface Mysteries 
Drama and UKTV Play, Fridays at 8pm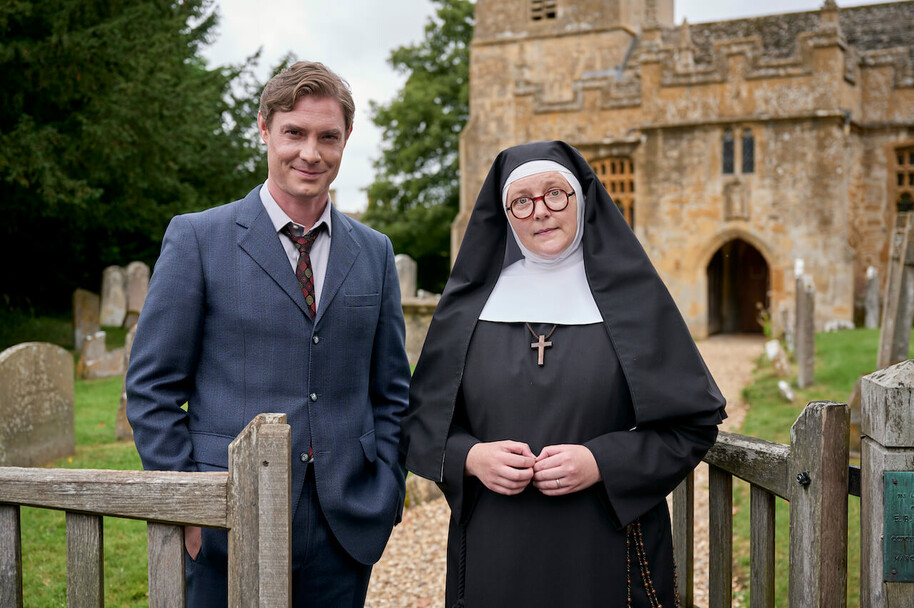 Lorna Watson and Max Brown star in this Father Brown spin-off, following the beloved character of Sister Boniface: nun, moped-rider, wine maker and part-time forensic scientist. Follow Sister Boniface as she aids the police in their investigations in 1960s rural England in this feel-good detective drama. 
---
The Responder   
Watch on BBC iPlayer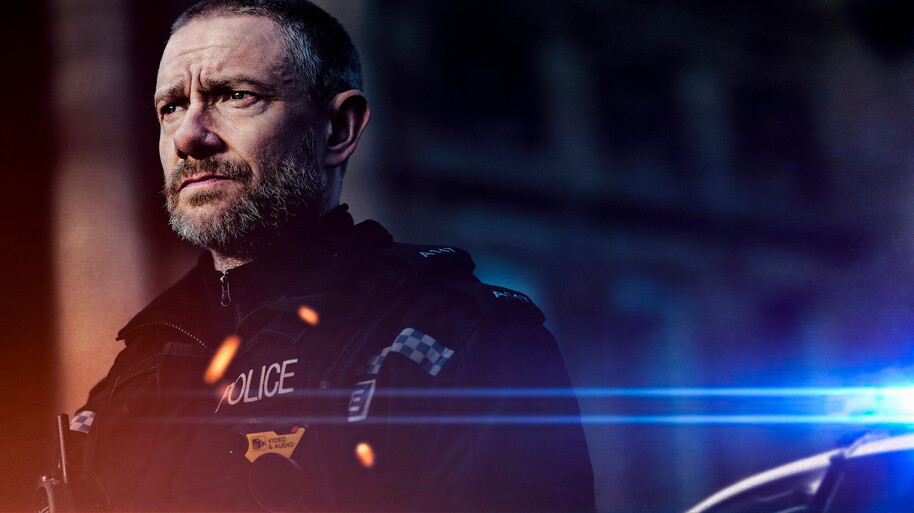 Martin Freeman stars in this tragic yet darkly funny new police drama while follows him and his partner on the night shift responding the emergency calls in Liverpool.  
---
The Tourist 
Watch on BBC iPlayer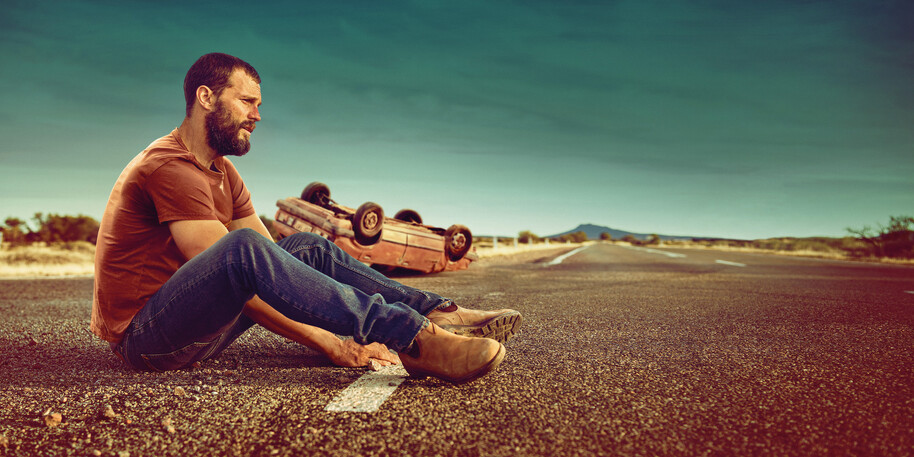 After narrowly surviving his truck being run off the road in the vast Australian Outback, the lead finds he has no memory of who he is or what he was doing. He sets out to try and uncover his identity, all while trying to evade the men on his tail. Jam-packed with twists and turns, you won't want to miss this hit BBC thriller starring Jamie Dornan.  
---
Hidden 
Watch on BBC iPlayer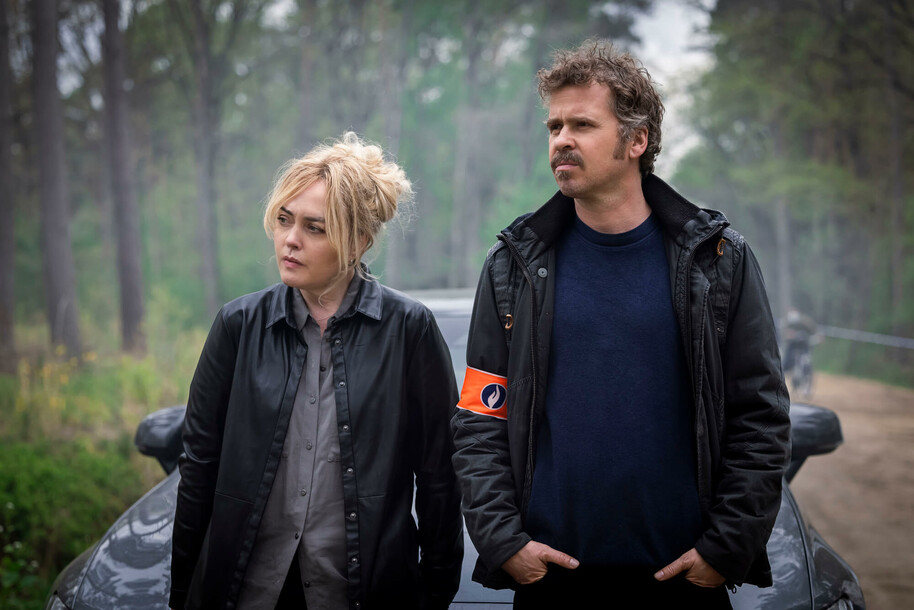 In this North Wales based crime drama, DI Cadi John uncovers dark hidden secrets in the beautiful valleys when a young woman's body is found by the river, revealing that she may not be the first victim... Watch Hidden now on BBC iPlayer.  
---
Silent Witness 
Watch on BBC iPlayer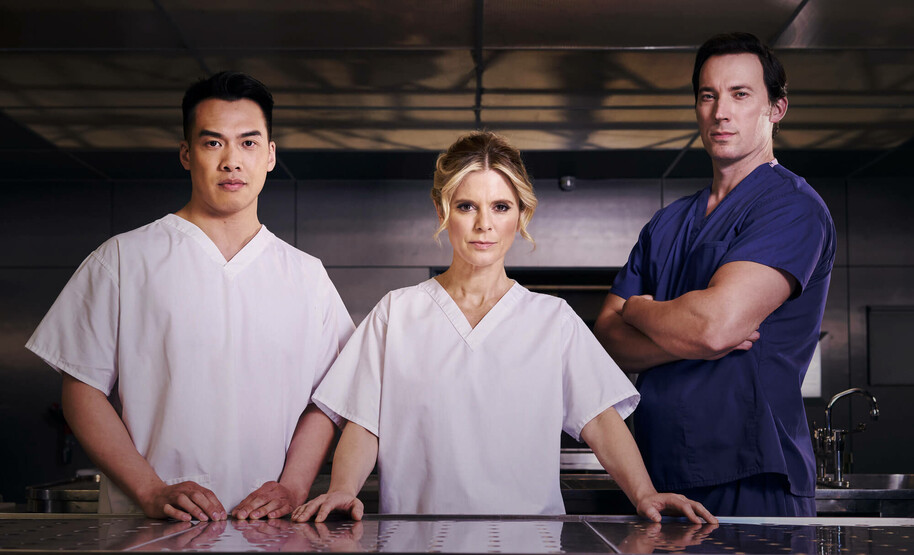 This classic crime drama is returning soon for its 25th anniversary with Amanda Burton returning for the first time since 2004, picking up where she left off as pathologist Sam Ryan. In the meantime, watch all 24 seasons of Silent Witness on BBC iPlayer, following a team of forensic scientists and pathologists using their special skills to speak for the victim and bring killers to justice.  
---
Trigger Point  
Watch on ITV Hub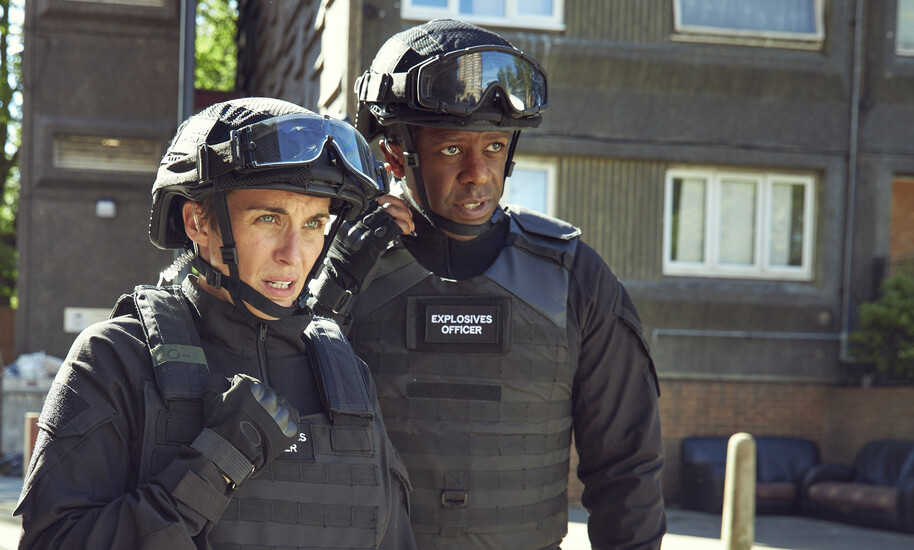 This nail-biting drama will have you on the edge of your seat as we follow the Metropolitan Police Bomb Disposal Squad. Where life and death rely on the cut of a wire, danger is never far away, but when a member of the squad becomes concerned a bomber may be targeting her unit specifically, the clock is ticketing to find out the bomber's identity before it's too late.  
---
Gabby Petito: The Murder That Gripped the World
Watch on My5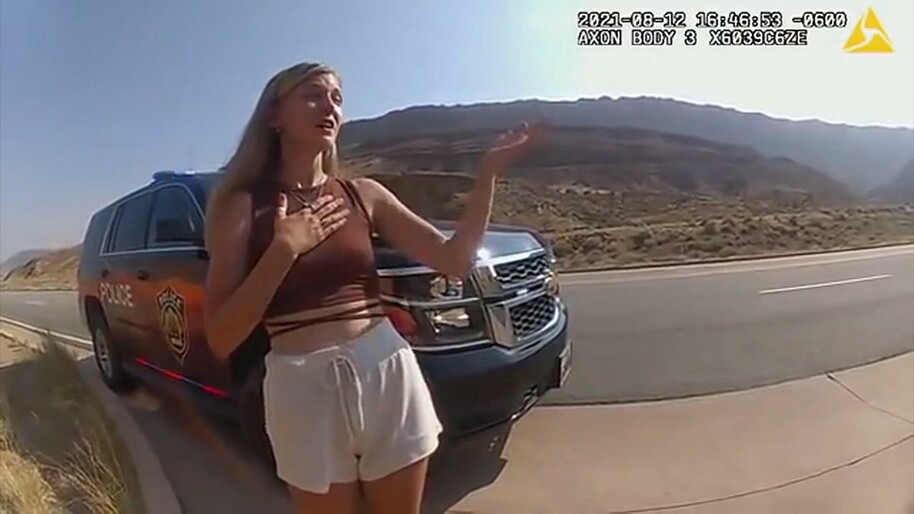 The disappearance and murder of YouTuber Gabby Petito gripped America and the world, but what really happened? And why has this case gripped the world as details continue to emerge? Delve into this shocking case where the well-known blogger, who had so much of her and her fiance-turned-killer's life online, gripped the globe with a tragic turn of events, showing just how much of their relationship they hid from the camera.
---
The Bay, S3 
Watch on ITV Hub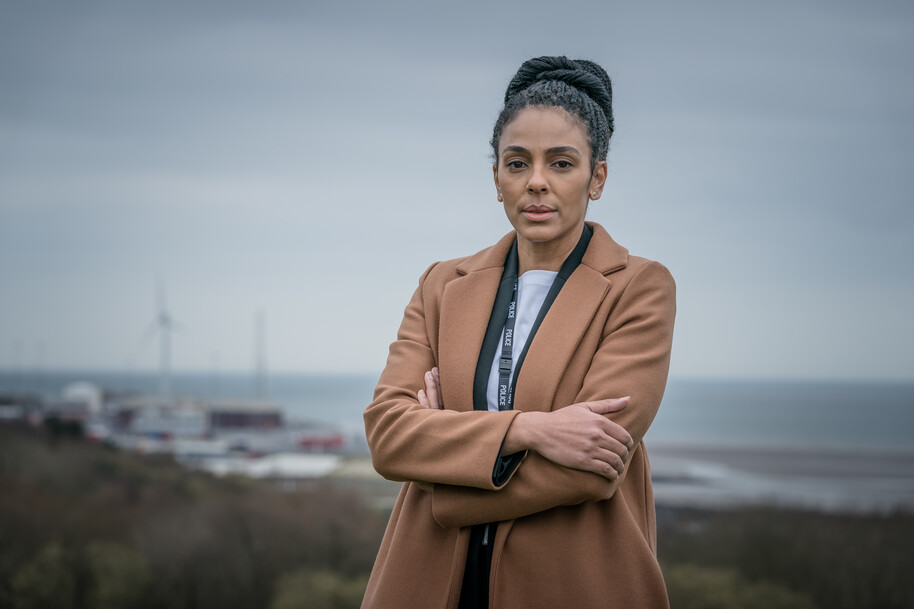 DS Jenn Townsend (Marsha Thomason) replaces Morven Christie as the new Family Liaison Officer and is immediately thrown into the deep end when a young man's body is found washed up on the beach in Morecambe, with all signs pointing to foul play.  
---
Vigil 
Watch on BBC iPlayer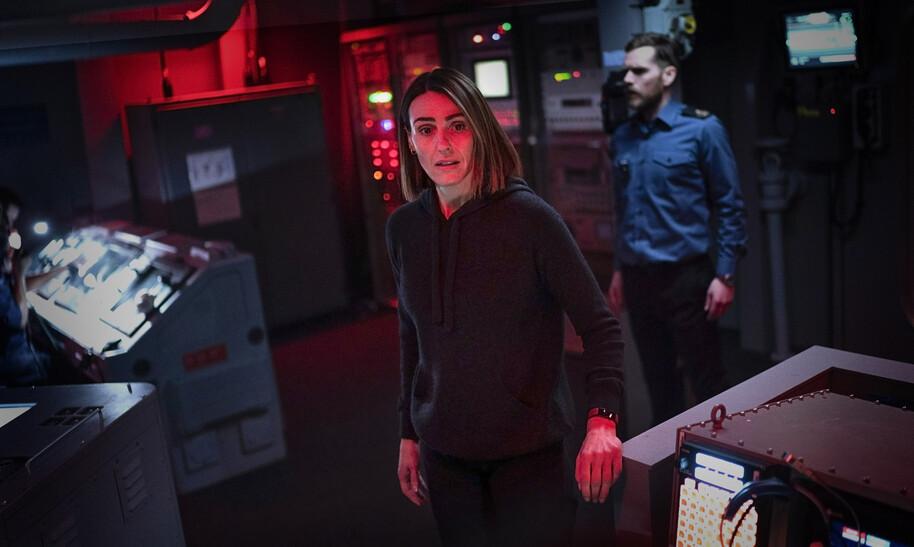 Vigil has been one of the top shows of 2021 so far, so if you've not seen it yet, what have you been doing? Starring Suranne Jones as DCI Silva, the hit crime drama sees Silva called onto HMS Vigil to investigate the death of a sailor on the submarine, soon uncovering a far-reaching conspiracy in the depths of the sub...Watch the tense drama now on BBC iPlayer.  
Loved Vigil and looking for what to watch next? Check out our top picks.  
---
Baptiste, S2 
Watch on BBC iPlayer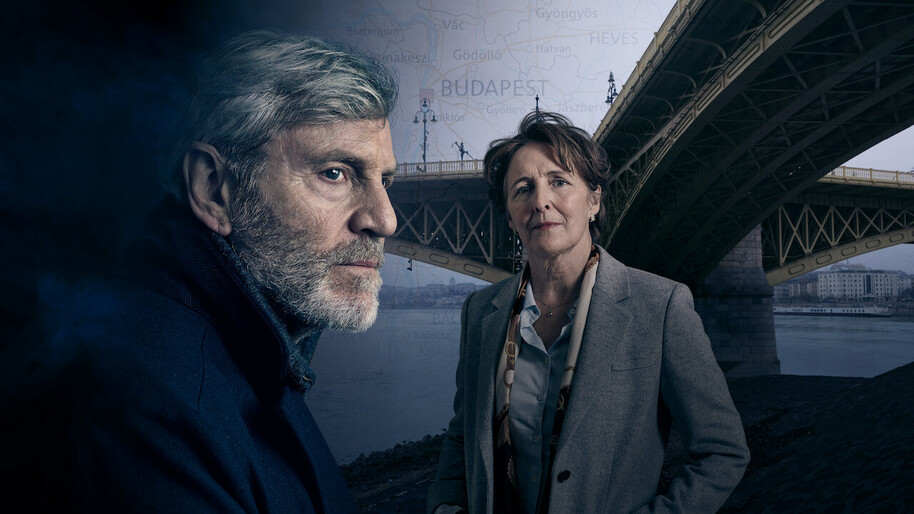 Baptiste, the hit spin-off crime drama from The Missing returns for a second season with Tchéky Karyo reprising his role as Detective Julien Baptiste. In season 2, Baptiste will throw himself into another difficult case as he tries to help British Ambassador Emma Chambers' recover her missing husband and sons. Stream on BBC iPlayer along with Baptiste season 1.  
The British Ambassador will be played by the excellent Fiona Shaw, who many of us will recognise from Killing Eve, Fleabag season 2 and Harry Potter. Check out more of the great shows Fiona Shaw has featured in if you love the actress as much as us! 
---
Line of Duty, Season 6 
Watch on BBC iPlayer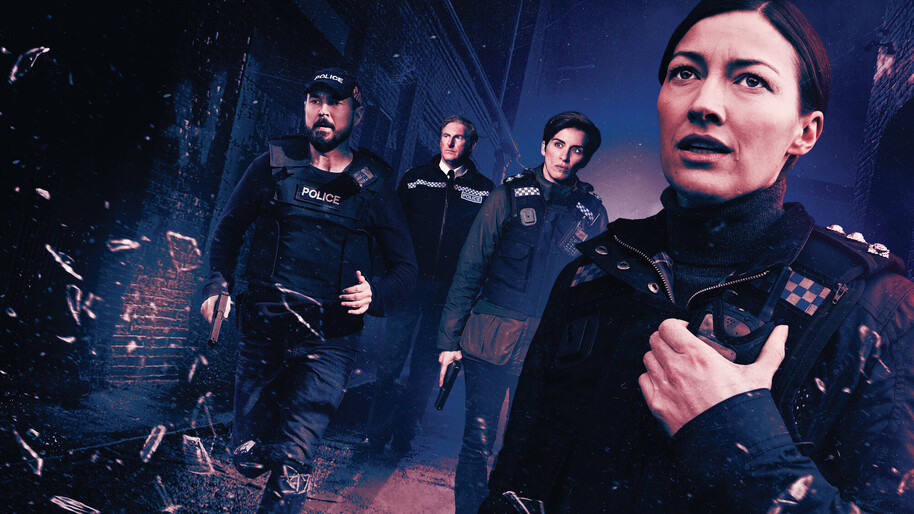 Line of Duty is one of our favourite crime dramas, and we loved watching season 6! The new season brings a new addition to the team, Kelly Macdonald (Trainspotting, Black Mirror) stepping in as DCI Joanne Davidson. You can also check out season 1-6 of Line of Duty on BBC iPlayer, and if you just can't get enough, take a look at our picks of what to watch after Line of Duty.  
---
Unforgotten, S4 
Watch on ITV Hub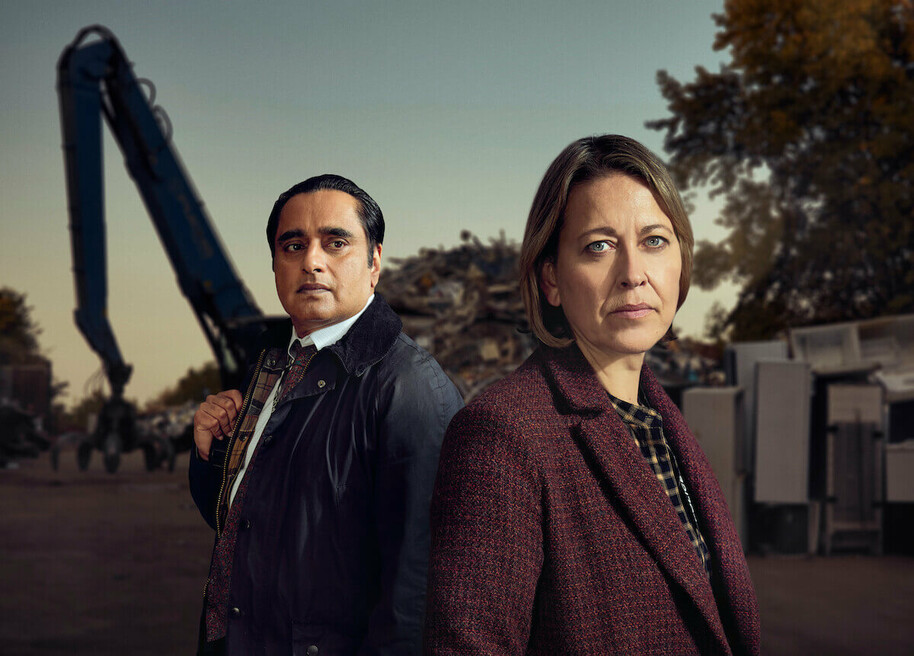 Unforgotten returns for a brand new season with detectives Cassie Stuart and 'Sunny' Khan. The duo continue to try and solve some of the toughest cold cases to bring long forgotten secrets to light and get justice for the families of those lost, all while Cassie struggles with her own personal demons following season three's disturbing case. Find out more about series four along with a recap of what happened last season.  
---
---
The Serpent  
Watch on BBC iPlayer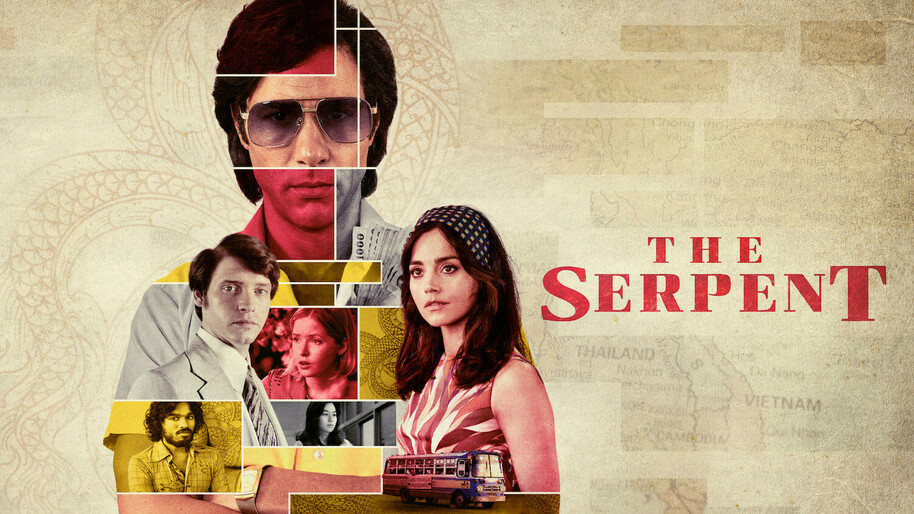 In the mid-1970s, a string of travellers went missing along the 'Hippie Trail' through India, Thailand and Nepal. This new eight-part drama, inspired by true events, follows how the man to blame for these missing person cases, Charles Sobhraj (Tahar Rahim) became Interpol's most wanted man as he consistently managed to evade the authorities. Watch the full series of The Serpent now on BBC iPlayer. If you're as hooked as we are to The Serpent, head to BBC Sounds to listen to Bad People's episode on the case, and find out what other top true crime podcasts there are on BBC Sounds now. 
---
Marcella 
Watch on ITV Hub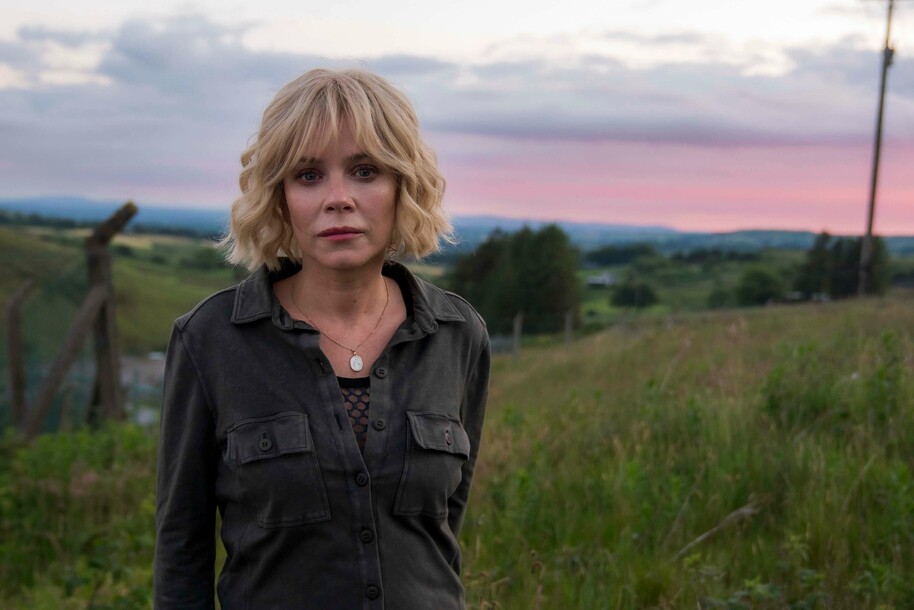 Follow Detective Sergeant Marcella Backland as she goes undercover to infiltrate an infamous crime family in Belfast, putting herself in constant danger of her real-life catching up to her and blowing her cover. Watch the latest season of Marcella on ITV Hub. 
---
Goliath 
Watch now on Prime Video 
If you hadn't heard the news yet, Prime Video is now available to watch on Freesat! Simply head to the On Demand section on your 4K boxz and login to your Amazon account to start streaming some time crime dramas, along with plenty of other exciting Prime Video releases. If you're not a Prime member yet, open the app and follow the instructions to sign up and get a 30-day free trial. 
If you're looking for a great crime drama to try out on Prime Video, why not give Goliath a go? Goliath may be one of our favourite Amazon originals. It stars Billy Bob Thornton as Billy McBride, a once high-powered lawyer who now finds himself burned out and spending most of his time in bars. But when he agrees to pursue a wrongful death lawsuit against the huge and influential law firm he helped create, he uncovers a conspiracy which sets him at odds with the Goliath of a company. With three fantastic seasons of Goliath available on Amazon Prime Video, it's the perfect crime drama to binge.  
---
Bosch 
Watch now on Prime Video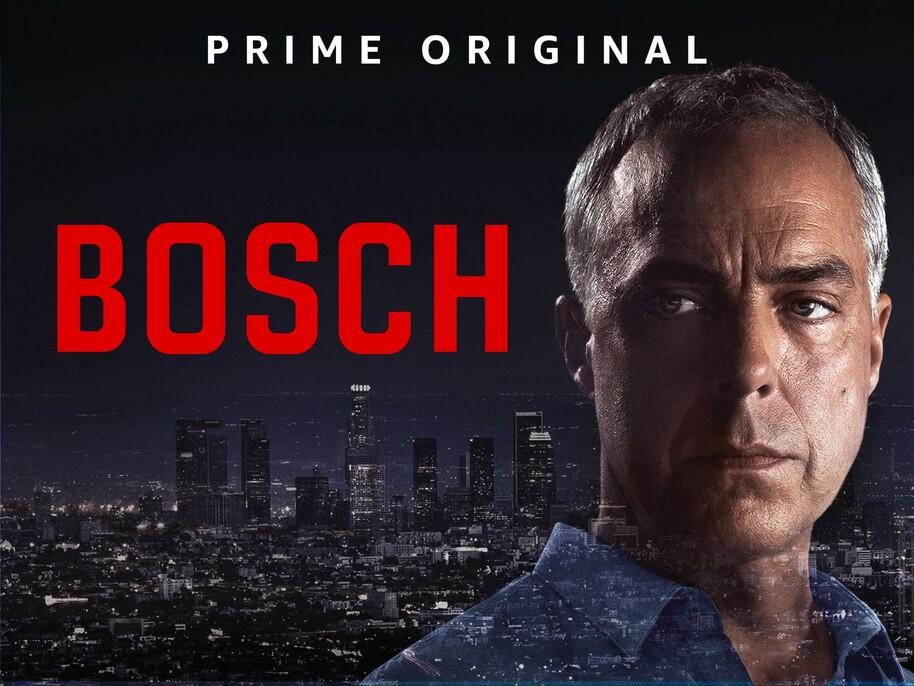 Titus Welliver stars as homicide detective Harry Bosch in this LA-based police procedural show. Based on Michael Connelly's best-selling novels, the show begins with Bosch standing trial for the fatal shooting of a serial murder suspect. Soon, Bosch is dragged into a cold case which opens old wounds and forces him to confront his demons as he works alongside new recruit Julia Brasher get justice, no matter what the cost to himself. And that's just season 1 - there's 6 whole seasons of Bosch for you to dive into on Prime Video, so enjoy! 
---
Criminal: UK 
Watch now on Netflix 
This tense crime drama is confined to the walls of an interrogation room as a team of London investigators work against the clock to get a confession. Each episode focuses on a separate case with suspects accused of terrible crimes. Starring the likes of David Tennant, Kate Harrington and Kunal Nayyar, this claustrophobic crime drama will have you glued to your seat, and with season 2 having recently released there are even more gripping episodes to binge.  
---
BEST CRIME DOCUMENTARIES ON NETFLIX: 
The Tinder Swindler 
Watch on Netflix 
Taking the world by storm, The Tinder Swindler tells the unbelievable story of a supposed multi-millionaire who managed to swindle his Tinder dates out of thousands to millions of pounds with his elaborate lies... 
---
Abducted in Plain Sight 
Abducted in Plain Sight is one of the most bizarre true crime documentaries out there, and a rare one in that the main victim, Jan Broberg, not only survived her ordeal but is one of the main contributors to the documentary, along with the rest of the family.  
The documentary follows the Broberg family, who all became completely taken in by their family friend, Robert Berchtold, who kidnapped their then 12-year-old daughter Jan, but was still welcomed into the family when he returned her. A strange tale of manipulation, this documentary is shown from different angles and perspectives from within the Broberg family, who all, in different ways, fell under Berchtold's spell.  
---
The Staircase 
When novelist Michael Peterson's wife died in 2001, he claimed she simply fell down the stairs, but the police and court disagreed and said there were signs of foul play. Peterson chose to film his experience from the start, making for a documentary spanning over years in which you'll see everyone question Peterson's story, including his own children. This crime documentary is sure to keep you guessing all the way through. Watch The Staircase on Netflix. 
---
Evil Genius: The True Story of America's Most Diabolical Bank Heist
In 2003, a pizza delivery man attempted to rob a bank with a bomb strapped around his neck. This alone makes for a strong premise from a crime documentary, but in Evil Genius, you'll find that this attempted robbery, which lead to the man's death, was just the first piece of a bizarre and intricate puzzle. Who strapped the bomb around his neck, and did they ever intend for him to survive? Find out in Evil Genius on Netflix. 
---
Making a Murderer 
Making a Murderer was one of the first Netflix crime documentaries to blow up, telling the story of Steven Avery, who was imprisoned for 18 years for a crime he didn't commit, only to be imprisoned again just two years later when he became the prime suspect in a murder case. But did Steven Avery commit the crime, or is he being set up? With two gripping seasons, Making a Murderer has true crime fans captivated – and the story isn't over yet... Watch Making a Murderer now on Netflix.  
---
We update this list all the time to bring you the latest crime dramas and documentary releases, so bookmark this page and keep checking back to see what fresh telly is available now. Plus, for all the latest scoops and articles on the best free TV, sign up to our newsletter to get updates on what you should watch next, or check out our TV Guide for what's on now. 
---
| | | |
| --- | --- | --- |
|   |   |   |
| Get the best TV picks of the week from our team of telly experts |   | Find out what's new on your favourite channels every week |
---
Follow us
Get the latest telly news and updates PLUS access to competitions and exclusive content