Best crime series to watch now
Who doesn't love a good crime drama? From brooding, troubled detectives on the hunt for the truth to chilling true crime documentaries, we've put together the latest crime shows you can watch for free and on demand right now.
CRIME DRAMAS
For all of you who can't get enough of gritty crime dramas, we've got more troubled detectives, winding plots and shocking twists than you can shake a stick at. Take a look at the latest crime dramas available for you to watch for free whenever the mood strikes. 
OUR TOP PICK FOR CRIME DRAMA: 
Line of Duty, Season 6 
BBC One, Sundays at 9pm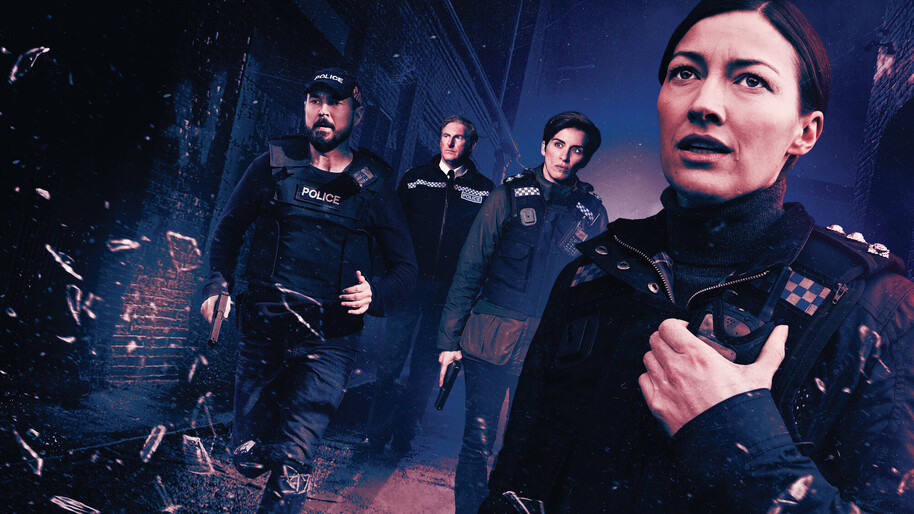 Line of Duty is one of our favourite crime dramas, and we're so excited it's back for season six on BBC One! Season six kicks off with the discovery of a potential suspect in the murder of journalist Gail Vella (Andi Osho). The new season brings a new addition to the team, Kelly Macdonald (Trainspotting, Black Mirror) stepping in as DCI Joanne Davidson. Who will be watching? 🙋 You can also check out season 1-5 of Line of Duty on BBC iPlayer, as well as any new episodes of you may have missed.   
---
Unforgotten, S4 FINALE 
ITV, Monday 29th March at 9pm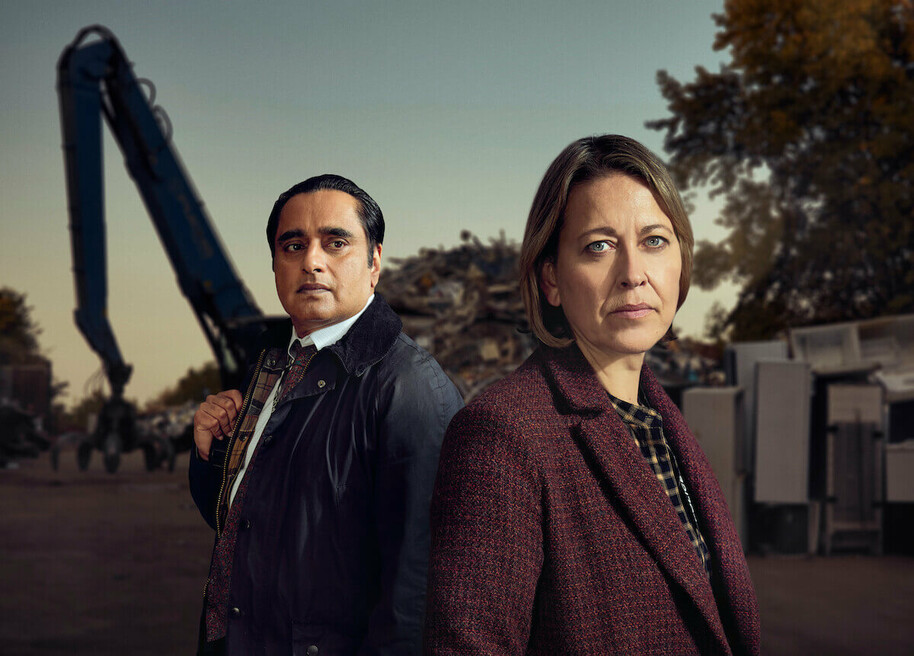 Unforgotten returns for a brand new season with detectives Cassie Stuart and 'Sunny' Khan. The duo continue to try and solve some of the toughest cold cases to bring long forgotten secrets to light and get justice for the families of those lost, all while Cassie struggles with her own personal demons following season three's disturbing case. Find out more about series four along with a recap of what happened last season.  
---
Midsomer Murders 
ITV, Sundays at 8pm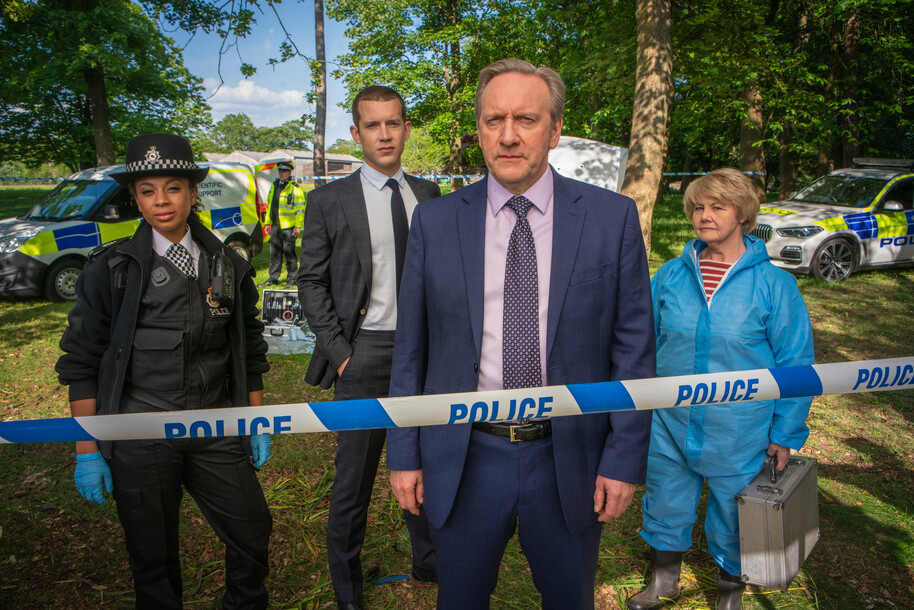 After a brief hiatus, the UK's longest-running crime show returns with new episodes of season 21! DCI John Barnaby and DS Jamie Winter return to solve strange crimes in the area, every Sunday at 8pm on ITV.  
---
Walter Presents: Amsterdam Vice 
Channel 4, Starts Sunday 7th March at 11pm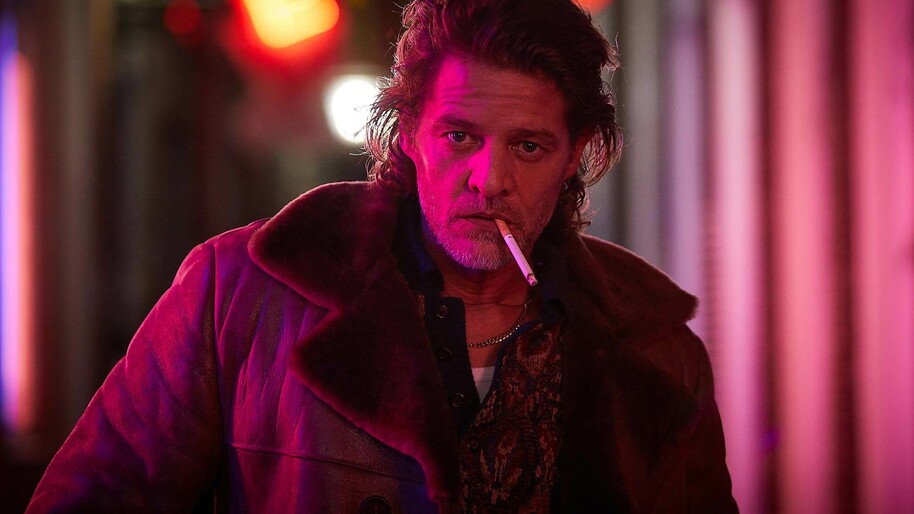 Based on the best-selling Dutch novels by A.C. Baantjer, Amsterdam Vice follows Detective Jud Cox and his new partner as they investigate a shocking murder case which tips them off to a plan of an attack on Princess Beatrix's coronation day. Will they be able to stop the attack in time? Set in 1980s Amsterdam and based on real history, this gritty yet strangely funny crime drama is a must-see.  
---
The Brokenwood Mysteries, S1-6 
Drama, Saturdays at 6pm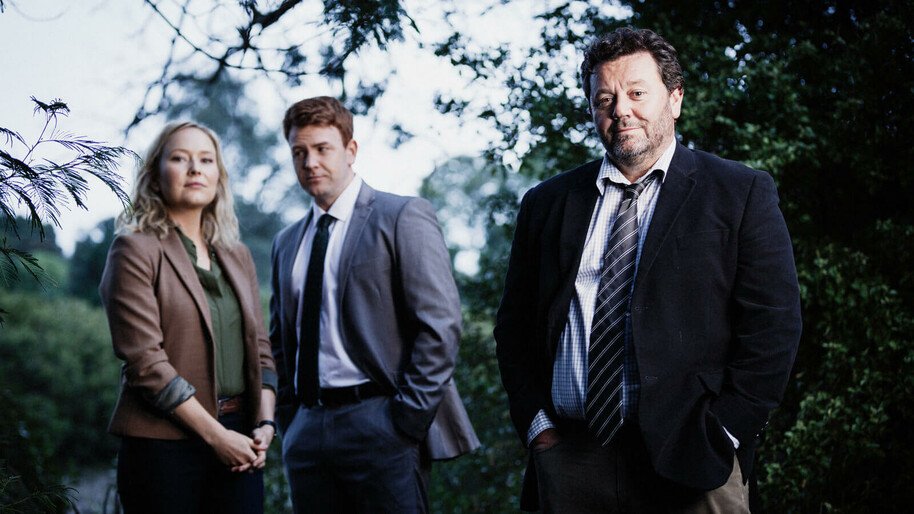 This hit series follows Detective Inspector Mike Shepherd as he arrives on assignment in Brokenwood, a small town in New Zealand. What seems like it should be a simple assignment soon becomes much bigger as the town's long held secrets, grudges and mysteries begin to rear their ugly heads.  
You can also catch up with all six seasons of The Brokenwood Mysteries on UKTV Play to get ready for the UK premiere of season 7, coming soon to Drama.  
---
TRUE CRIME 
If you're more of a fan of true crime and murder documentaries, we've got you covered. Discover the true stories, hear from witnesses, detectives and victim's families to learn about some of the most infamous murder mysteries in recent history.  
OUR TOP PICK FOR TRUE CRIME: 
The Death of George Floyd: Minnesota v. Chauvin  
Court TV, Starts Monday 8th March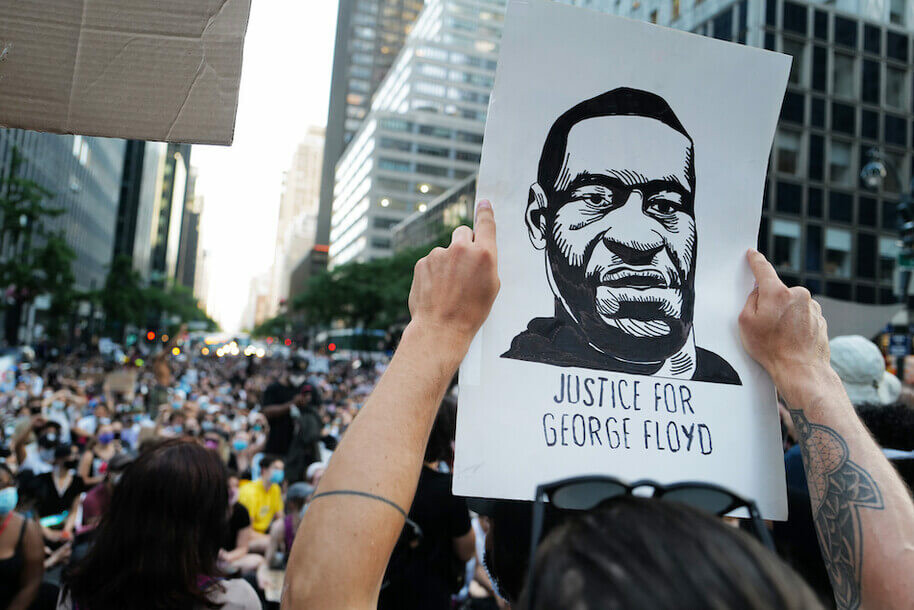 The shocking death of George Floyd, a black man who was murdered by Derek Chauvin, a white police officer in Minneapolis rocked the world. Now, Derek Chauvin is facing murder charges with three other involved officers facing charges for aiding and abetting murder. The highly anticipated case of Minnesota v. Chauvin et al. will air on Court TV (Freesat channel 177) from Monday 8th March, covering everything from the initial jury selection to the actual trial which begins Friday 29th March, then on to the final verdict. Find out what else is coming up on Court TV.  
---
The Detectives: Fighting Organised Crime 
BBC Two, Tuesdays at 9pm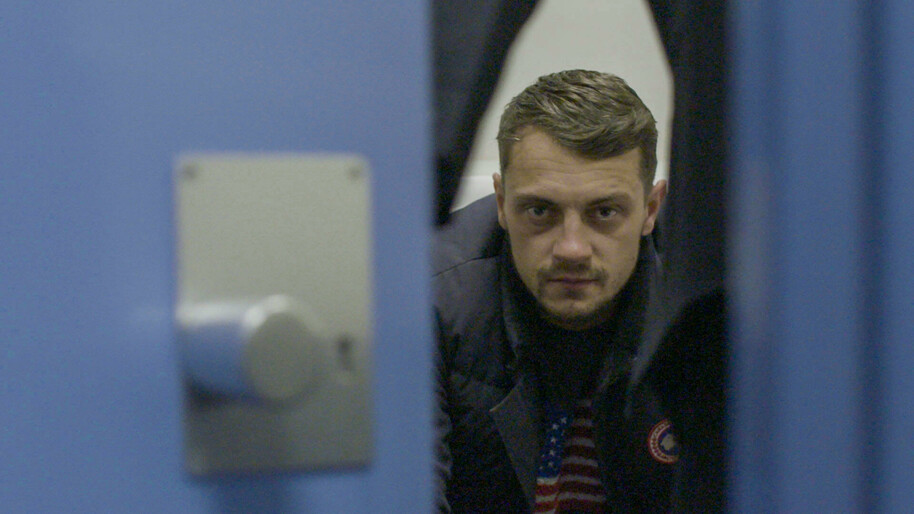 With unprecedented access to the Greater Manchester Police, this documentary series follows the police force's battle against organised crime over two years, showing the reality of fighting crime on the frontline.  
---
The Missing, S1 
Quest Red, Saturdays at 10pm starting 13th March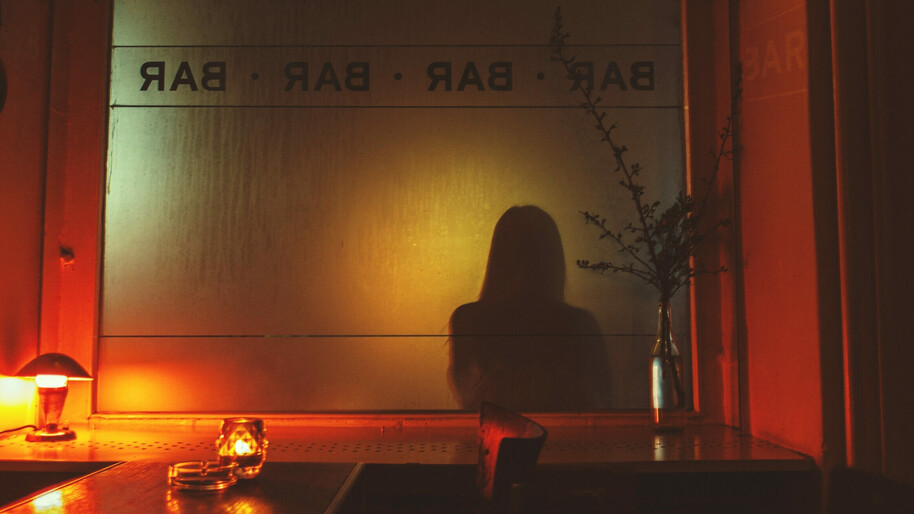 When loved ones disappear, closure is often impossible to find. This unnerving new series makes its UK premiere on Quest Red, telling the stories of people who have inexplicably disappeared, and their family's journeys to try and find the answers they need. These stories will stick with you and leave you wondering how a person can seemingly disappear off the face of the earth. 
---
Surviving a Serial Killer 
More4, Sundays at 10pm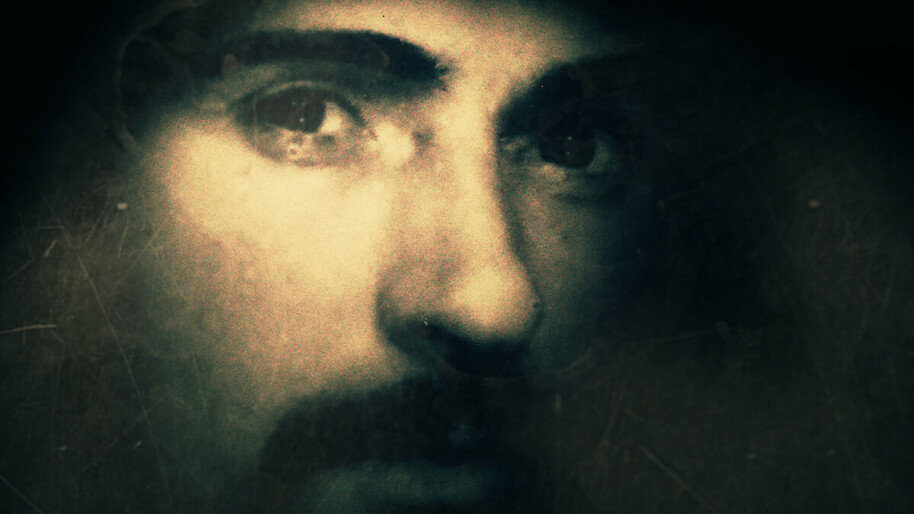 Discover chilling stories from survivors who narrowly escaped notorious serial killers, from a woman who escaped Ted Bundy to John Sweeney's ex-girlfriend and next indended victim.  
---
Murder By The Sea 
CBS Reality, Weeknights at 9pm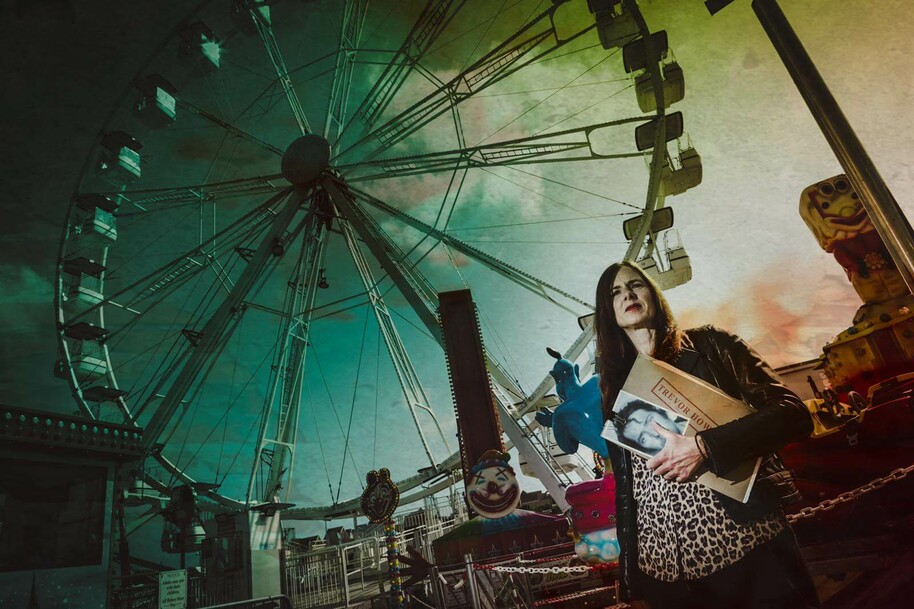 We think of the seaside as a picturesque holiday getaway, but the reality is much darker. Explore some of the most unbelievable and shocking murders in Murder By The Sea on CBS Reality, every weeknight at 9pm. Find out more about the show from the new host and criminologist, Dr. Nell Darby.  
---
Catching Britain's Killers: The Crimes That Changed Us 
BBC Four, Tuesdays at 9pm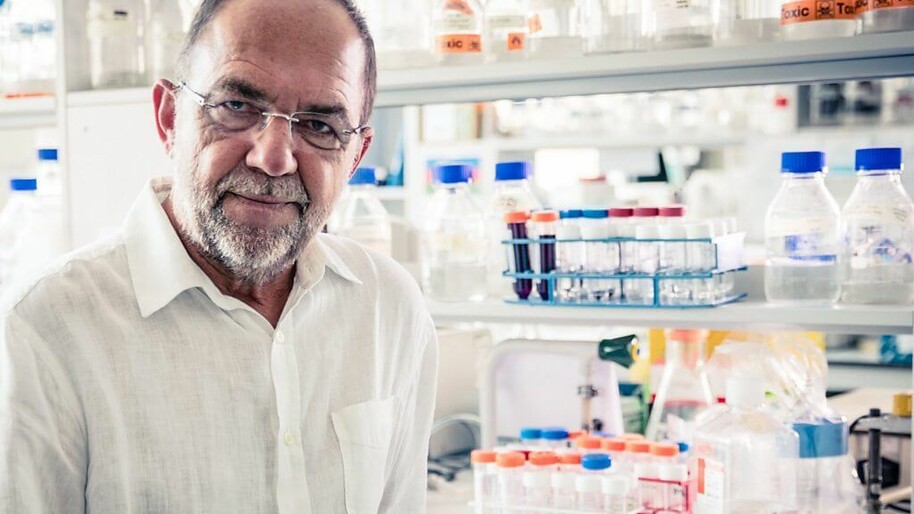 This three-part documentary series explores the murder investigations which dramatically changed and revolutionised forensic science, police interrogation and even overturned laws. Tune in on Tuesdays at 9pm to discover more about these key turning points in police and forensic investigations as well as the cases which prompted the change.  
---
Killer in my Village 
Pick, Mondays at 9pm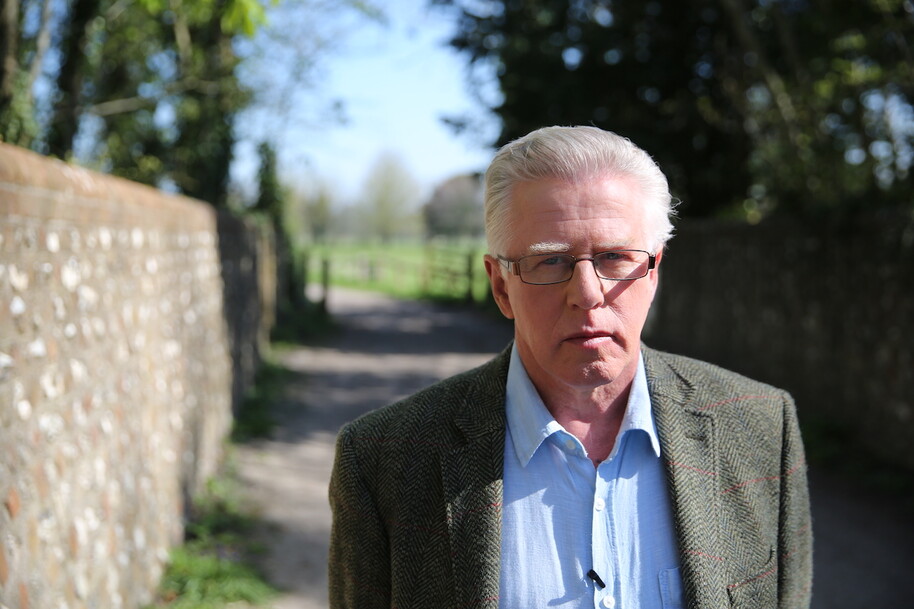 Sometimes the most terrible crimes can happen where you least expect in, like in a small, picturesque village where everyone knows everyone...This crime documentary series examines some shocking crimes which have occurred in small towns and quaint villages across the UK, sometimes by stranger, but often by people the victims knew.  
---
CRIME DRAMA ON DEMAND
Or maybe you fancy binging a whole crime series in one sitting? Whether you missed it on the telly or are watching it again, dive in to these top crime dramas on demand and catch up. 
OUR TOP PICK FOR CRIME DRAMA ON DEMAND: 
The Serpent  
Streaming now on BBC iPlayer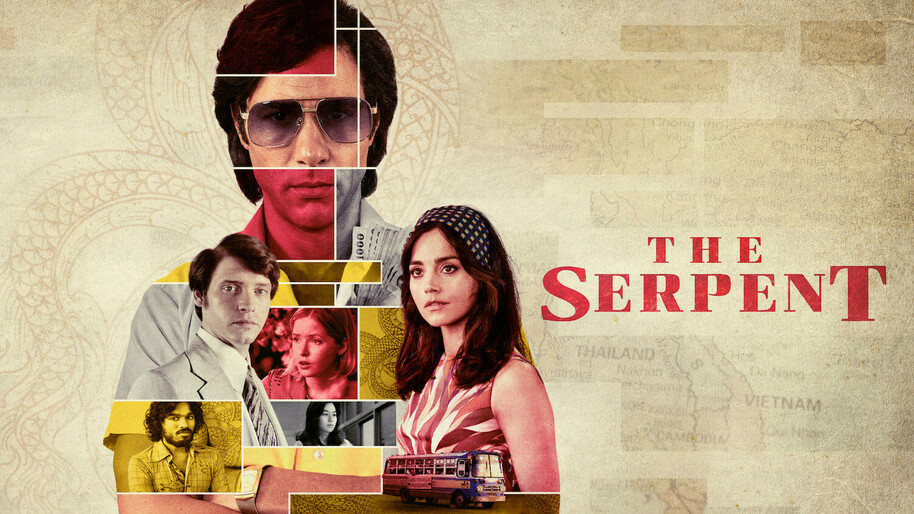 In the mid-1970s, a string of travellers went missing along the 'Hippie Trail' through India, Thailand and Nepal. This new eight-part drama, inspired by true events, follows how the man to blame for these missing person cases, Charles Sobhraj (Tahar Rahim) became Interpol's most wanted man as he consistently managed to evade the authorities. Watch the full series of The Serpent now on BBC iPlayer. If you're as hooked as we are to The Serpent, head to BBC Sounds to listen to Bad People's episode on the case, and find out what other top true crime podcasts there are on BBC Sounds now. 
---
Grace 
Available on ITV Hub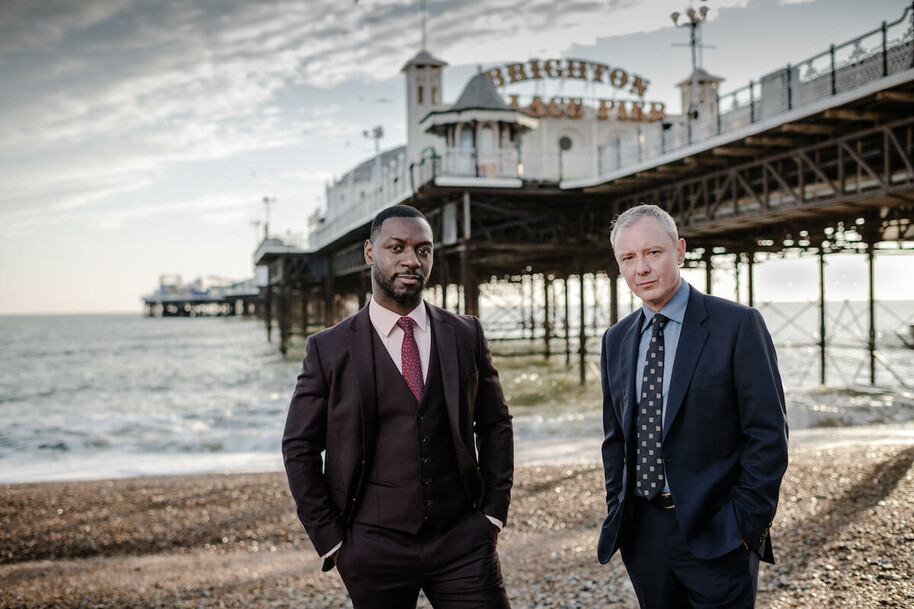 From the acclaimed screenwriter and creator of Endeavour Russell Lewis, this new ITV crime drama is based on the award winning novels of Peter James. It follows Roy Grace, played by Life on Mars' John Simms as he cracks long forgotten cold cases while haunted by the memory of his own wife who went missing many years before and is the one case he can't seem to solve... Find out more about Grace from the cast and watch now on ITV Hub. 
---
Marcella 
Available on ITV Hub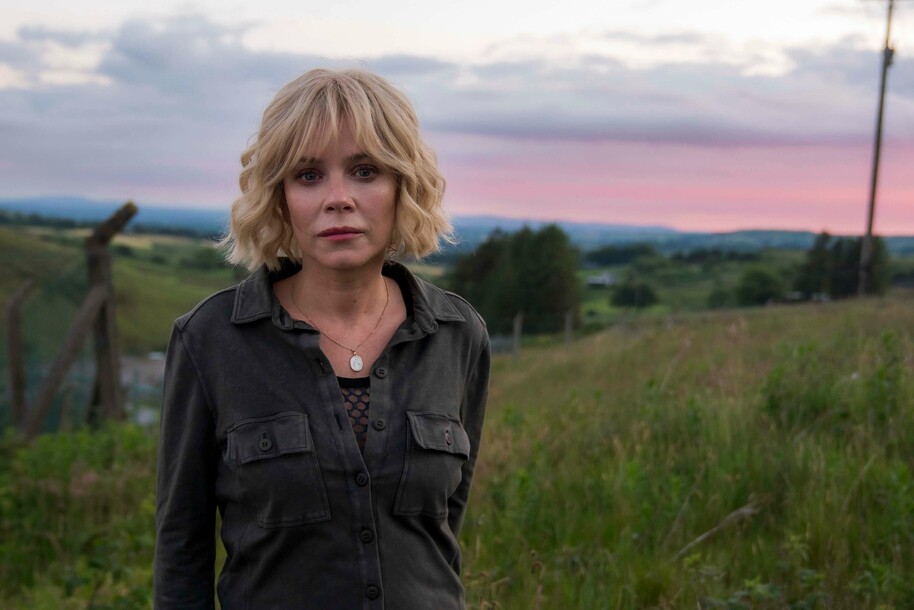 As well as The Bay, Marcella is also returning to ITV for season 3 this January. In the new season we'll follow Detective Sergeant Marcella Backland as she goes undercover to infiltrate an infamous crime family in Belfast, putting herself in constant danger of her real-life catching up to her and blowing her cover. Watch the latest season of Marcella on ITV Hub. 
---
Goliath 
Watch now on Prime Video 
If you hadn't heard the news yet, Prime Video is now available to watch on Freesat! Simply head to the On Demand section on your 4K boxz and login to your Amazon account to start streaming some time crime dramas, along with plenty of other exciting Prime Video releases. If you're not a Prime member yet, open the app and follow the instructions to sign up and get a 30-day free trial. 
If you're looking for a great crime drama to try out on Prime Video, why not give Goliath a go? Goliath may be one of our favourite Amazon originals. It stars Billy Bob Thornton as Billy McBride, a once high-powered lawyer who now finds himself burned out and spending most of his time in bars. But when he agrees to pursue a wrongful death lawsuit against the huge and influential law firm he helped create, he uncovers a conspiracy which sets him at odds with the Goliath of a company. With three fantastic seasons of Goliath available on Amazon Prime Video, it's the perfect crime drama to binge.  
---
 

Spiral 

Streaming now on BBC iPlayer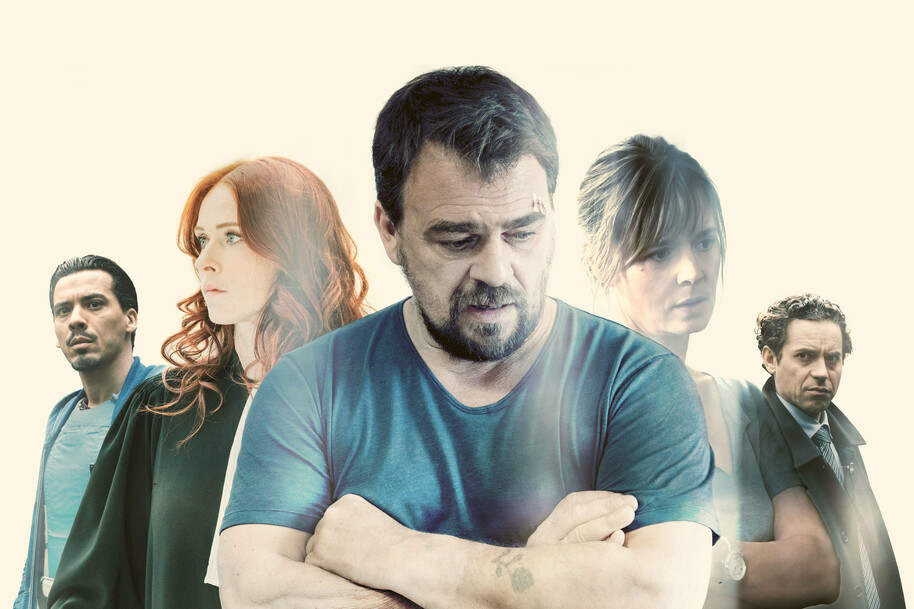 This gritty French police procedural drama follows a justice team as they try to solve some of the most challenging and disturbing cases in Paris. Stream season 1-8 of Spiral now on BBC iPlayer.  
---
Bloodlands 
Streaming on BBC iPlayer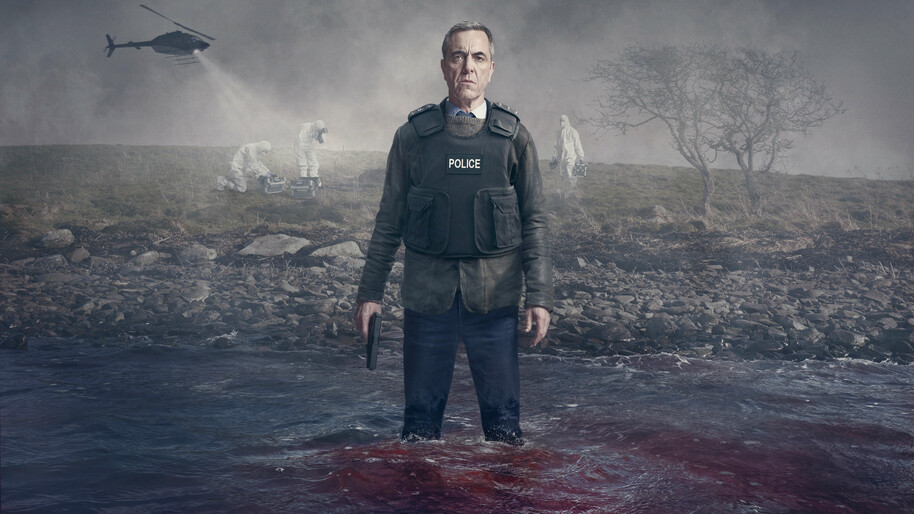 Bloodlands is BBC's hot new crime drama starring James Nesbitt. The series follows DCI Tom Brannick who is assigned to a challenging case when a former IRA member is abducted which reopens a cold case he'd tried to put behind him for the last 20 years. Now he is forced to confront his dark past to solve the case in the present, including his wife's death. Watch Bloodlands on BBC iPlayer.  
---
Des 
Watch now on ITV Hub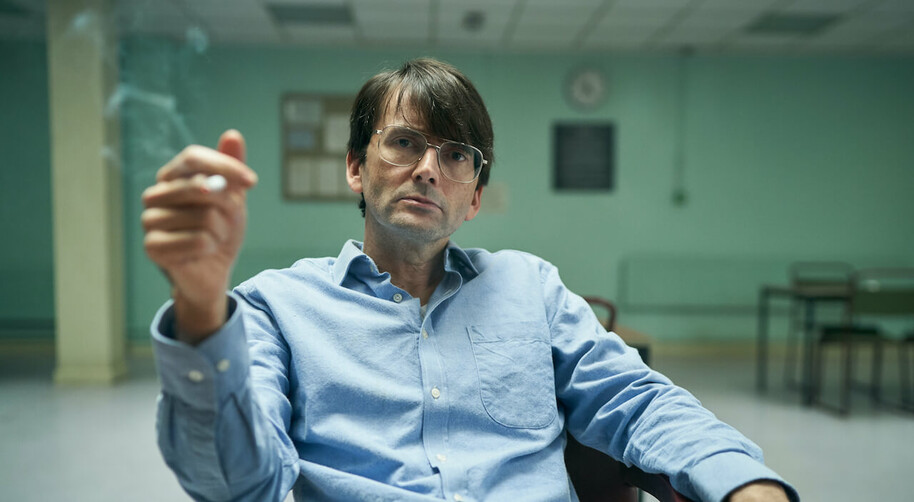 This new drama stars David Tennant as notorious serial killer Dennis Nilsen who was arrested in 1983 for 15 murders. Watch all three episodes of Des now on ITV Hub, and find out more about this highly anticipated crime drama from David Tennant himself. 
---
Lupin 
Watch now on Netflix 
A modern retelling inspired by the adventures of the gentleman thief Arsène Lupin, Lupin is the new crime drama trending on Netflix right now. The master of disguise plans an elaborate jewel heist to get back at a wealthy family who betrayed his father. Watch Lupin now on Netflix.  
---
Giri/Haji  
Watch now on Netflix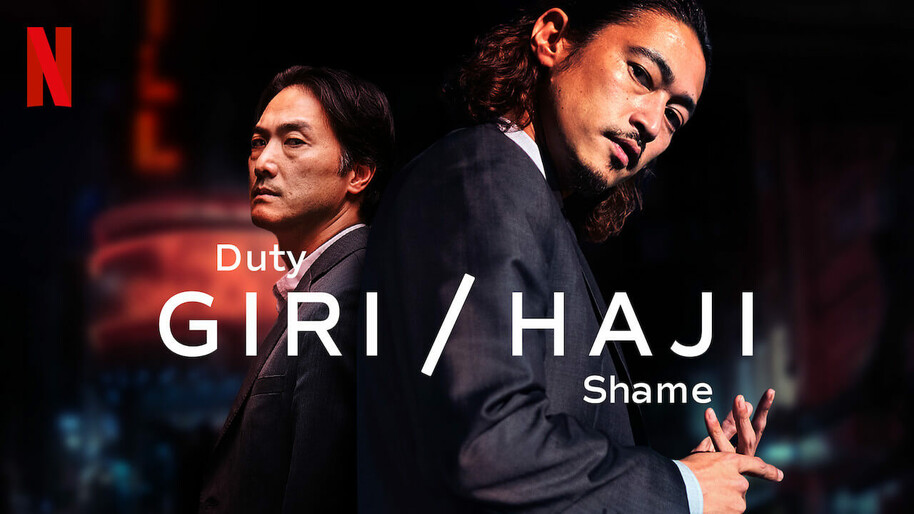 Originally airing on BBC Two, you can now watch Giri/Haji (translation Duty/Shame) on Netflix. The crime thriller follows a Tokyo detective named Kenzo Mori in his search for his supposedly dead brother who may have resurfaced in London's underworld. Now, as tensions rise between yakuza crime families, Kenzo is in a race against time to find his brother. Featuring fantastic acting from an international cast, surprising comedy and beautiful moments of genre-breaking scenes including illustrated stories and interpretive dance, this bilingual crime drama is both thrilling, unexpected and heart-warming. Not your average crime drama! 
---
Bosch 
Watch now on Prime Video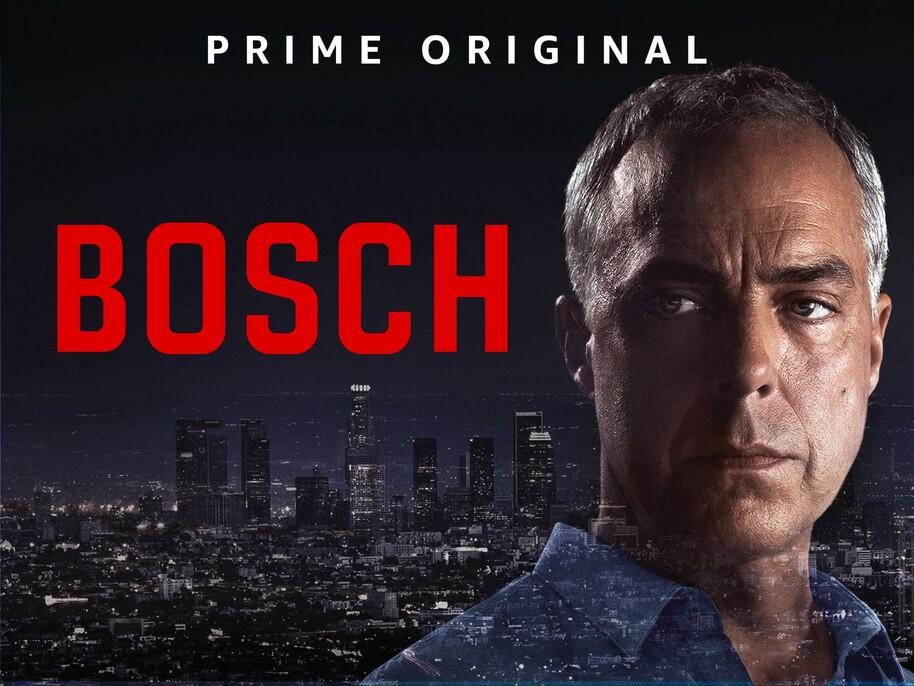 Titus Welliver stars as homicide detective Harry Bosch in this LA-based police procedural show. Based on Michael Connelly's best-selling novels, the show begins with Bosch standing trial for the fatal shooting of a serial murder suspect. Soon, Bosch is dragged into a cold case which opens old wounds and forces him to confront his demons as he works alongside new recruit Julia Brasher get justice, no matter what the cost to himself. And that's just season 1 - there's 6 whole seasons of Bosch for you to dive into on Prime Video, so enjoy! 
---
Catching Milat  
Watch now on STV Player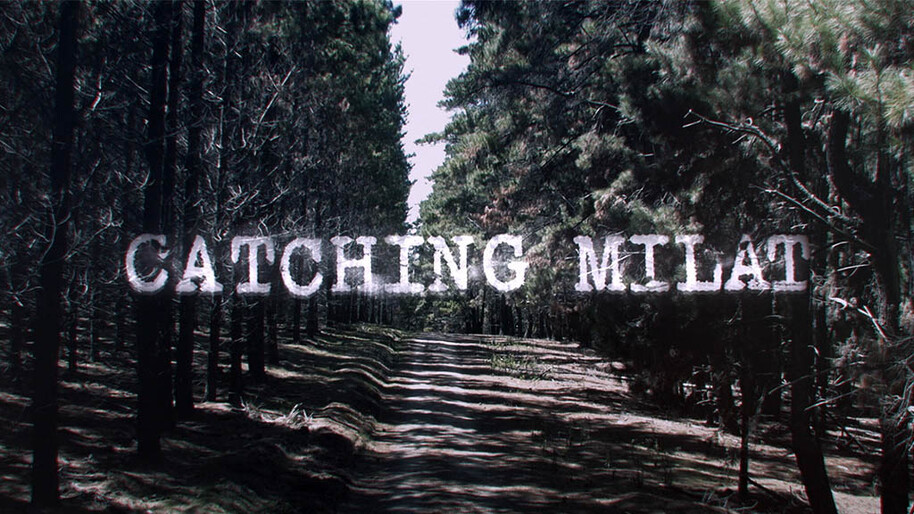 Catching Milat tells the chilling story of the notorious Australian serial killer and how he was eventually tracked down by law enforcement – but not until after seven bodies of backpackers had been found in 1992 and 1993. Watch all four episodes on the STV Player, and find out what other crime dramas and entertainment is available on STV. 
---
Criminal: UK 
Watch now on Netflix 
This tense crime drama is confined to the walls of an interrogation room as a team of London investigators work against the clock to get a confession. Each episode focuses on a separate case with suspects accused of terrible crimes. Starring the likes of David Tennant, Kate Harrington and Kunal Nayyar, this claustrophobic crime drama will have you glued to your seat, and with season 2 having recently released there are even more gripping episodes to binge.  
---
BEST CRIME DOCUMENTARIES ON NETFLIX: 
Night Stalker: The Hunt for a Serial Killer 
The most recent crime documentary on Netflix everyone's talking about is Night Stalker, a four-part mini-series which looks at the crime of Richard Ramirez who terrified Los Angeles and San Francisco in the 1980s. Narrated by the detectives who were on the case and eventually found Ramirez, relatives of some of his victims, journalists and even some of his survivors, the shocking documentary is shocking and incredibly detailed, including crime scene photos and vivid accounts of the brutal crimes Ramirez committed. Definitely not for the faint-hearted... Watch Night Stalker now on Netflix.  
---
Abducted in Plain Sight 
Abducted in Plain Sight is one of the most bizarre true crime documentaries out there, and a rare one in that the main victim, Jan Broberg, not only survived her ordeal but is one of the main contributors to the documentary, along with the rest of the family.  
The documentary follows the Broberg family, who all became completely taken in by their family friend, Robert Berchtold, who kidnapped their then 12-year-old daughter Jan, but was still welcomed into the family when he returned her. A strange tale of manipulation, this documentary is shown from different angles and perspectives from within the Broberg family, who all, in different ways, fell under Berchtold's spell.  
---
The Staircase 
When novelist Michael Peterson's wife died in 2001, he claimed she simply fell down the stairs, but the police and court disagreed and said there were signs of foul play. Peterson chose to film his experience from the start, making for a documentary spanning over years in which you'll see everyone question Peterson's story, including his own children. This crime documentary is sure to keep you guessing all the way through. Watch The Staircase on Netflix. 
---
Evil Genius: The True Story of America's Most Diabolical Bank Heist
In 2003, a pizza delivery man attempted to rob a bank with a bomb strapped around his neck. This alone makes for a strong premise from a crime documentary, but in Evil Genius, you'll find that this attempted robbery, which lead to the man's death, was just the first piece of a bizarre and intricate puzzle. Who strapped the bomb around his neck, and did they ever intend for him to survive? Find out in Evil Genius on Netflix. 
---
Making a Murderer 
Making a Murderer was one of the first Netflix crime documentaries to blow up, telling the story of Steven Avery, who was imprisoned for 18 years for a crime he didn't commit, only to be imprisoned again just two years later when he became the prime suspect in a murder case. But did Steven Avery commit the crime, or is he being set up? With two gripping seasons, Making a Murderer has true crime fans captivated – and the story isn't over yet... Watch Making a Murderer now on Netflix.  
---
We update this list all the time to bring you the latest crime dramas and documentary releases, so bookmark this page and keep checking back to see what fresh telly is available now. Plus, for all the latest scoops and articles on the best free TV, sign up to our newsletter to get updates on what you should watch next, head to our Showcase for our top picks or go to the TV Guide for what's on tonight.