The 15 best Amazon Originals to watch now
Prime Video is now available on Freesat! If you're already an Amazon Prime member, simply head to the On Demand section on your 4K box and login to your Amazon account to start streaming all your favourites, as well as a few new shows! Not a Prime member yet? Open the app and follow the instructions to sign up and enjoy a 30-day free trial!
Prime Video has a huge catalogue of great TV for you to dive into, and in the mix are lots of exclusive Amazon Originals. Whether you're into mind-bending sci-fi, crime dramas or superhero flicks, here's our list of the top 15 Amazon Originals which you should add to your watchlist ASAP...
1.     The Boys 
IMDB Score: 8.7 
Rotten Tomatoes: 90% 
The hit Amazon Original The Boys takes us into a darker world of superheroes, where "superheroes" embrace their celebrity status. A group of vigilantes known as "The Boys" decide to take down the corrupt superheroes who use their powers for personal gain, and they're not afraid to fight dirty. There are two seasons of The Boys available now on Prime Video, so enjoy! 
2.     The Marvelous Mrs. Maisel 
IMDB Score: 8.7 
Rotten Tomatoes: 89% 
The Marvelous Mrs. Maisel isn't your average historical drama. It follows Midge Maisel in late 1950's New York on her journey from housewife to stand-up comic. Expect plenty of laughs from this warm and empowering Amazon Original. 
3.     Sneaky Pete 
IMDB: 8.1 
Rotten Tomatoes: 96% 
While on the run from a dangerous gangster (Bryan Cranston), a con man (Giovanni Ribisi) is forced to assume the identity of his prison cellmate, Pete. As he runs from his past, he takes over Pete's life, "reuniting" with Pete's estranged family to start a new life which may be just as dangerous as his old one. Part comedy and part crime drama, this strangely heart-warming and clever show is a critic favourite. Plus, with the third season receiving an impressive 96% on Rotten Tomatoes, it's well worth catching up with Sneaky Pete. 
4.     Patriot 
IMDB: 8.3 
Rotten Tomatoes: 91%
Patriot follows John Tavner, an intelligence officer who takes on dangerous undercover assignments for the US government, all while dealing with PTSD and the many risks of the job. This surprisingly funny, dark and quirky drama is well worth a watch, particularly as season 2 has an 100% score on Rotten Tomatoes! Watch Patriot now on Prime Video. 
5.     Upload 
IMDB: 8.0 
Rotten Tomatoes: 87% 
Upload is a hilarious sci-fi comedy which comes from the Emmy award-winning Greg Daniels (The Office, Parks and Recreation). In the technologically advanced future, along with hologram phones and automated grocery stores, people are able to upload their consciousness to a deluxe digital afterlife. Nathan, a young app developer, rashly makes the decision to be uploaded following a car accident, and finds himself in a luxurious virtual world call "Lakeview." Here, he meets his customer service "Angel", named Nora, who becomes his friend, confidante and guide to help him find a new purpose in death. Stream this heart-warming and funny new show now on Prime Video. 
6.     Undone 
IMDB: 8.2 
Rotten Tomatoes: 98% 
Critics have been raving about Amazon Original Undone for its originality and visionary aesthetic. The genre-bending animated series comes from the acclaimed creators Kate Purdy and Raphael Bob-Waksberg (BoJack Horseman). It follows Alma, a twenty-eight-year-old who is on a journey to solve her father's death and reveal the truth about her own past after a car accident means she can suddenly travel through space and time to see visions of her late father. Can this new ability help her prevent her father's untimely death? 
7.     The Tick 
IMDB: 7.4 
Rotten Tomatoes: 95% 
The Tick is another great pick for fans of darker superhero stories. In this reality, superheroes have been real and accepted for decades. It follows an underdog accountant with mental health issues and no powers to speak of who begins to think the city is secretly run and owned by a global super villain believed to be dead. As he tries to crack the conspiracy, he falls in league with a strange blue superhero who calls himself 'The Tick.' Expect lots of superhero tropes turned on their heads with mad villains, brutal fight scenes and tongue-and-cheek humour in this refreshing take on the superhero genre. 
8.     The Man In The High Castle 
IMDB: 8.0 
Rotten Tomatoes: 84% 
The Man in the High Castle takes place in an alternative world where the Allied Powers lost WWII to Germany and Japan. Set it the 1960s, the U.S. is under Nazi rule. But in this dystopian version of history, there is still some hope – a film which shows an alternate reality, held by the man in the high castle. Based on Philip K. Dick's award-winning novel, The Man in the High Castle is a great pick for history and sci-fi fans alike. 
9.     The Expanse 
IMDB: 8.5 
Rotten Tomatoes: 93%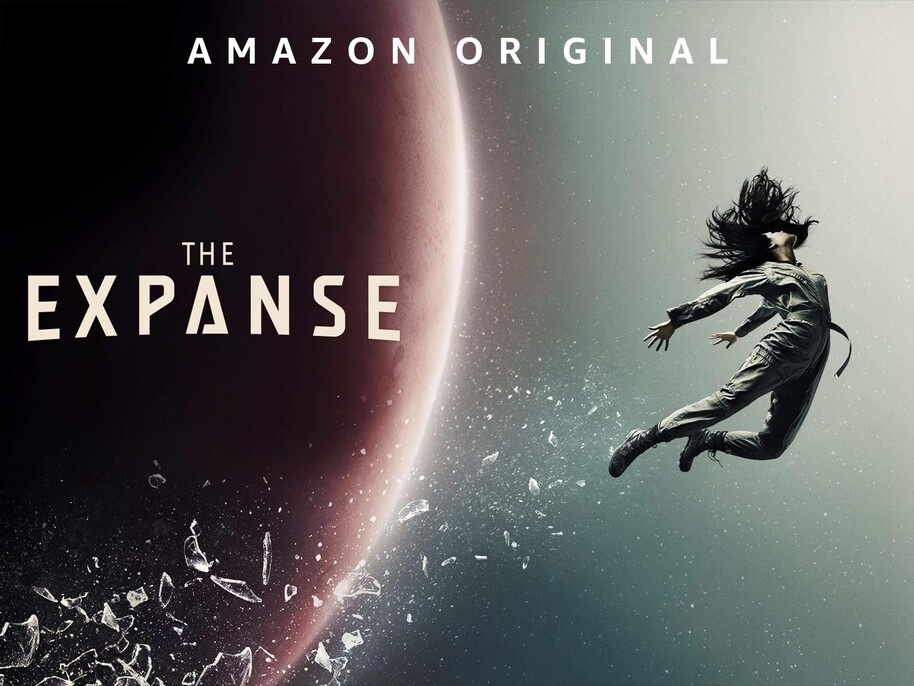 Speaking of sci-fi, The Expanse is a sci-fi thriller which fans and critics alike have been loving. When a missing heiress and political activist goes missing in space, a detective named Joe Miller (Thomas Jane), ship captain James Holden (Steven Strait) and U.N. politician Chrisjen Avasarala's (Shohreh Aghdashloo) lives suddenly become intertwined as they unravel a conspiracy which could change everything. 
10.  Bosch 
IMDB: 8.4 
Rotten Tomatoes: 97%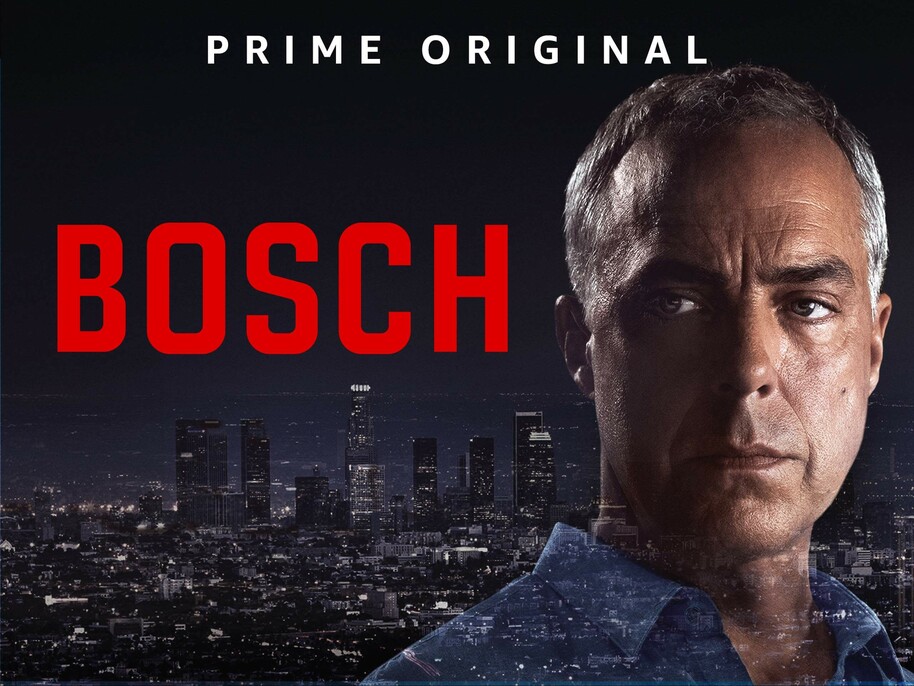 If you're in the mood for a crime drama, Bosch is sure to tickle your fancy. Based on Michael Connelly's best-selling novels, Bosch follows a determind Los Angeles homicide detective who relentlessly searches for answers in the cold case of a missing 13-year-old boy, all while standing trial himself for the shooting of a murder suspect. 
11.  Good Omens 
IMDB: 8.1 
Rotten Tomatoes: 84% (Audience score: 90%) 
Starring David Tennant and Michael Sheen, Good Omens is a fantasy comedy which is perfect for fans of Neil Gaiman and Terry Pratchett – in fact, it's based on their novel of the same name. It follows Aziraphale (Sheen) and Crowley (Tennant), an angel and demon who have both grown fond of their luxurious lifestyles on Earth, and so are less than pleased when they hear the apocalypse is imminent. Strangely, it falls to this odd couple to save the Earth from certain doom as they race to find the Antichrist before the Four Horsemen. 
12.  The Grand Tour 
IMDB: 8.7 
Rotten Tomatoes: 90% (Audience score) 
Missing the original Top Gear cast? Never fear, you can enjoy four fab seasons of The Grand Tour with Jeremy Clarkson, Richard Hammond and James May. The Amazon Original follows the trio on the adventures around the world with their signature banter to put an amazing range of cars through their paces. 
13.  Goliath 
IMDB: 8.2 
Rotten Tomatoes: 82% 
Billy McBride (Billy Bob Thornton) was once a powerful lawyer – but these days, he spends more time at bars than he does in the courtroom. However, when he agrees to work on a wrongful death lawsuit, he uncovers a huge conspiracy at the heart of the goliath law firm he helped create. Now, it's him against them as the washed up lawyer seeks redemption. Watch Goliath now on Prime Video. 
14.  Carnival Row 
IMDB: 7.9 
Rotten Tomatoes: 87% (Audience score) 
Starring Orlando Bloom and Cara Delevingne, Carnival Row is a fantasy meets historical drama meets crime thriller. Rycroft Philostrate, a hardened investigator, is the only one willing to stop the murders of lower-class people which the government seems to ignore. But when a faerie refugee appears on the scene, the detective is forced to confront memories he'd tried long and hard to forget. Perfect for fans of American Gods or Jonathon Strange & Mr Norrell. 
15.  Hanna 
IMDB: 7.5 
Rotten Tomatoes: 80% 
After being raised in the forest, HANNA is now on the run from an off-book CIA agent. As she tries to evade them, she attempts to unravel the mystery of the path and the truth behind who she really is. Watch both seasons of this thrilling coming-of-age drama now on Prime Video. 

These are just a few of our top picks of Amazon Originals, but there's plenty more out there. Find the perfect telly for whatever your craving by heading to the On Demand section on your Freesat box, logging into your Amazon account and having a browse. Stay up to date with our telly expert picks of what to watch by signing up to the Freesat newsletter.