Everything we know about Small Axe on BBC One
Directed by Academy Award, Bafta and Golden Globe-winning filmmaker, Steve McQueen, Small Axe is the highly anticipated anthology of five original films which are set to air on BBC One this November. Find out what we know about the cast, what the miniseries is all about and how to watch this exciting collection of films.
What is Small Axe about? 
Taking its title from the Jamaican proverb, "if you are the big tree, we are the small axe" which inspired the Bob Marley song of the same name, Small Axe is a period drama set between the late 1960s and mid-1980s which tackles the systematic racism in Britain and celebrates London's West Indian community. 
Based on real life events and people, each of the films of Small Axe tell a story about the West Indian community in London, and how their strength of will has shaped them as individuals and as a community in the face of the racism and discrimination of their everyday lives. Despite being a historical drama, the issues raised in Small Axe are as relevant today as they were in the 1960s, director Steve McQueen saying:  
"Although all five films take place between the late 1960s and mid-80s, they are just as much a comment on the present moment as they were then. They are about the past, yet they are very much concerned with the present. A commentary on where we were, where we are and where we want to go." 
McQueen also added that 
"The anthology, anchored in the West Indian experience in London, is a celebration of all that that community has succeeded in achieving against the odds."  
In a similar vein, The BBC described Small Axe as, 
"a celebration of Black joy, beauty, love, friendship, family, music and even food; each one, in its own unique way, conveys hard-won successes, bringing hope and optimism for 2020." 
Plus, with some big names making up the fantastic cast, Small Axe is set to be one of this winter's must-see dramas.  
What are the release dates of Small Axe?
1. Mangrove 
BBC One, Sunday 15th November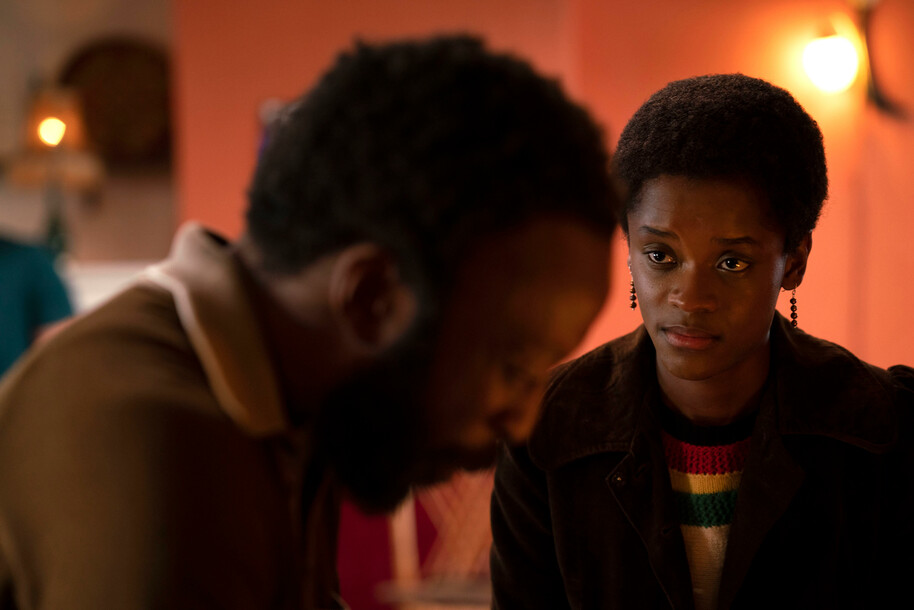 The first installment of Small Axe, entitled Mangrove, will be available to watch on BBC One and BBC iPlayer on Sunday 15th November. The film will focus on the owner of Mangrove, a Caribbean restaurant in Notting Hill. The owner, Frank Crichlow (Shaun Parkes) has made Mangrove a gathering place for the local community, frequented by intellectuals and activists.  
However, the local police repeatedly raid Mangrove for seemingly no reason, or at least no legal one, prompting Frank and the local community to stage a peaceful protest on the streets in 1970. This peaceful protest quickly escalates as Frank, along with the leader of the British Black Panther Movement Altheia Jones-LeCointe (Letitia Wright) and activist Darcus Howe (Malachi Kirby) and six other protesters are wrongly arrested for incitement to riot and later became known as the 'Mangrove Nine'. This injustice is followed by a highly publicised trial which highlighted the systematic racism and discrimination the community faced, cumulating in a hard-fought win for the West Indian community.  
2. Lovers Rock 
BBC One, Sunday 22nd November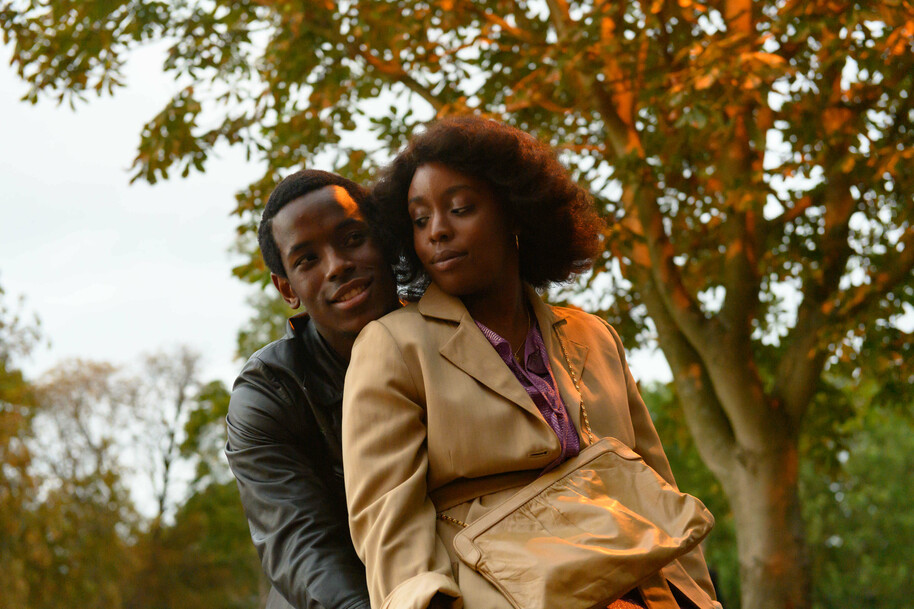 While Mangrove is based on true events, Lovers Rock is an ode to romantic reggae and tells a fictionalised story about young love and the Black youth who, having been turned away from white nightclubs, made their own fun at London house parties. Set at a Blues party in 1980, Lovers Rock will star Amarah-Jae St. Aubyn in her screen debut opposite Michael Ward, the winner of the Bafta's 2020 Rising Star Award for his role in Top Boy. Read on to find out more about the cast of Small Axe.  
3. Red, White and Blue 
BBC One, Sunday 29th November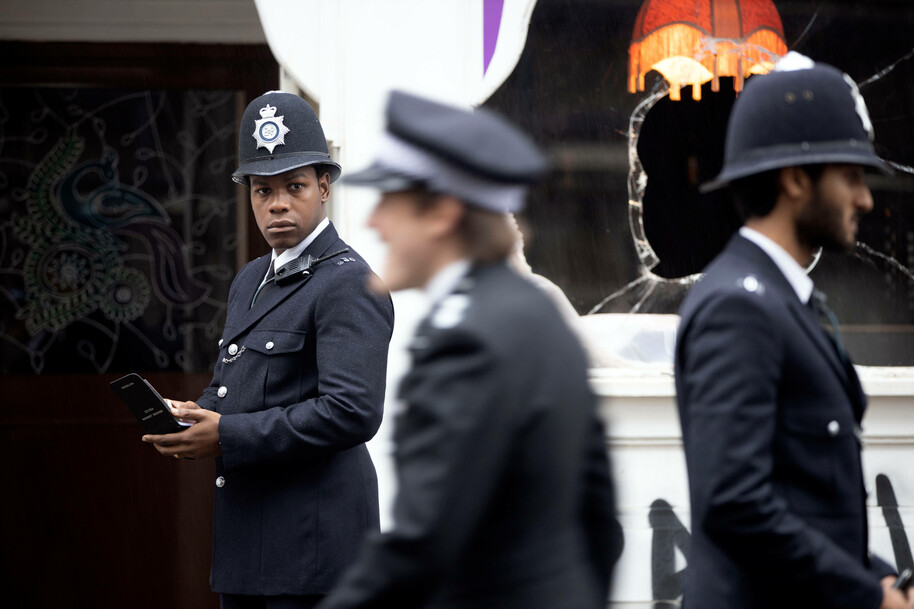 Starring Star Wars: The Force Awakens' John Boyega, Red, White and Blue tells the true story of Leroy Logan. Leroy is a young forensic scientist, but when he witnesses his father get assaulted by two police officers, he chooses to revisit his childhood dream of joining the police, borne out of the ambition to make change happen from within and break through the barriers of systematic racism. Despite disapproval from both his family and the Metropolitain Police Force, Leroy perseveres to become an exemplary Constable, but still has plenty of prejudice to contend with in his role on the force.  
4. Alex Wheatle 
BBC One, Sunday 6th December 
The fourth installment of Small Axe explores the true story of award-winning writer Alex Wheatle (Sheyi Cole), following his journey from a young boy through to his early adult years. Alex grows up in an institutional care home with mostly white children, so when he comes to Brixton later in life, it is the first time he has found a sense of community and identity. Here he pursues his passion for music and DJing, but after being sent to prison during 1981's Brixton Uprising, he finally confronts his past and begins his journey to healing.  
5. Education 
BBC One, Sunday 13th December 

The final installment of Small Axe will air on BBC One and BBC iPlayer on Sunday 13th December. Entitled Education, this film is a coming-of-age tale focusing on Kingsley (Kenyah Sandy), a 12-year-old who is fascinated by rockets, astronauts and space exploration. However, Kingsley soon discovers he is going to be sent to a school for children with 'special needs' after being sent to the Headmaster's office for being disruptive in class.  
His parents (Sharlene Whyte and Daniel Francis) are busy working two jobs, and are completely unaware of the unofficial segregation at work which is keeping many Black children from getting a good education, and it takes a group of West Indian women to take matters into their own hands and bring the issue to a head to get the community's children the education they deserve.  
Who is in the cast of Small Axe?

Along with the exciting director and writer Steve McQueen, Small Axe is set to have an amazing cast bring his work to life, along with some talented co-writers for each film.  
The cast of Mangrove: 
Letitia Wright of Black Panther stars as Altheia Jones-LeCointe, leader of the British Black Panther Movement.  

Shaun Parkes from Lost In Space stars as Frank Crichlow, owner of the Mangrove restaurant and leader of the peaceful protest 
Malachi Kirby from Curfew will play activist Darcus Howe, one of those arrested for incitement to riot 
Other members of the cast include: 
Rochedna Sandall (Line of Duty) as Barbra Beese 

Jack Lowden (The Long Song) as Ian MacDonald 

Sam Spruell (Snow White And The Huntsmen) as PC Frank Pulley 
Gershwyn Eustache (The Gentleman) as Eddie LeCointe 

Nathaniel Martello-White (Collateral) as Rhodan Gordan 

Richie Campbell (Liar) as Rothwell Kentish 

Jumayn Hunter (Les Miserables) as Godfrey Millett 

Gary Beadle (Summer of Rockets) as Dalston Isaacs 
Mangrove was co-written by Steve McQueen and Alastair Siddons.  
Cast of Lovers Rock: 
Amarah-Joe St. Aubyn makes her screen debut as Martha 

Michael Ward, star of Top Boy and winner of the Bafta's 2020 Rising Star award stars opposite as Franklyn 

Shaniqua Okwok (Boys) as Patty 
Kedar Williams-Stirling (Sex Education) as Clifton 

Ellis George (Dr Who) as Cynthia 

Alexander James-Blake (Top Boy) as Parker B 

Kadeem Ramsay (Blue Story) as Samson 

Francis Lovehall makes his screen debut as Reggie 
Daniel Francis-Swaby makes his screen debut as Bammy 
Lovers Rock was co-written by Steve McQueen and Courttia Newland. 
Cast of Red, White and Blue: 
John Boyega (Star Wars: The Force Awakens) stars as Leroy Logan who determinedly joins the Metropolitan Police to try and change racist attitudes from within 

Steve Toussaint (Prince of Persia) as Kenneth Logan, Leroy's father 
Tyrone Huntley as Leee 

Nathan Vidal as young Leroy 

Jaden Oshenye as young Leee 
Red, White and Blue was also co-written by Steve McQueen and Courttia Newland.  
Cast of Alex Wheatle: 
Sheyi Cole stars as Alex Wheatle 

Jonathan Jules as Dennis Isaacs 
Alex Wheatle was co-written by Steve McQueen and Alastair Siddons. 
Cast of Education: 
Kenyah Sandy stars as Kingsley 
Sharlene Whyte co-stars as Kingsley's mother 

Daniel Francis co-stars as Kingsley's father 

Bafta-award winning Naomi Ackie (End of the F***ing World) also stars 
Like Alex Wheatle and Mangrove, Education was co-written by Steve McQueen and Alastair Siddons.  
How can I watch Small Axe?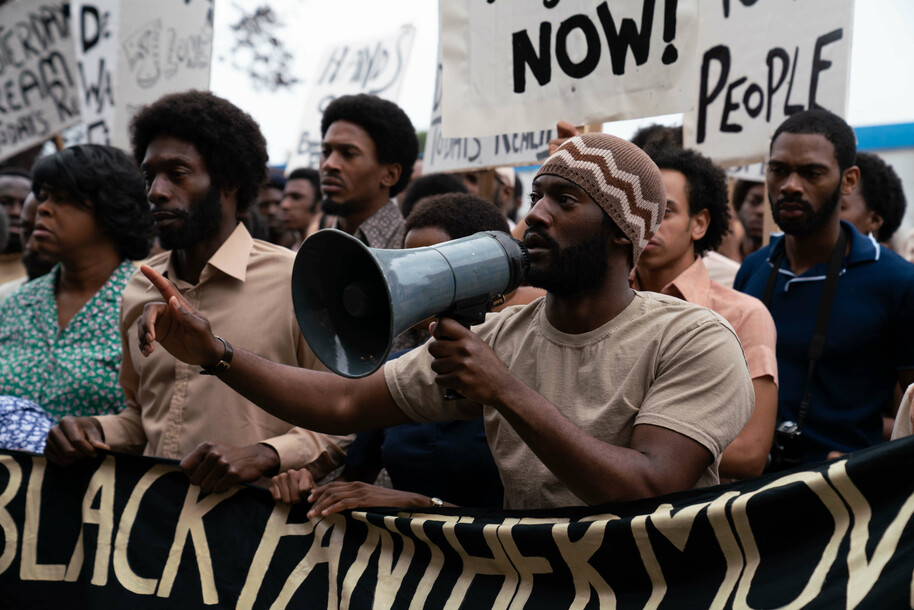 Small Axe begins on BBC One on Sunday 15th November, and will also be available to watch on BBC iPlayer. Each film with air every Sunday on BBC One at the same time up until Sunday 13th December, and will be available on BBC iPlayer soon after.  
Find out what else is coming up on BBC and what other new shows there are to look forward to this month. For more telly news, sign up for Freesat's newsletter to get the latest reviews, interviews and updates on what's coming up. You can also check out our Showcase to see our telly expert's top picks of what to watch tonight.