What's on Smithsonian Channel?
The Smithsonian Channel brings you award-winning programming inspired by the world's largest museum and research complex. This is the place for fascinating stories, powerful documentaries and factual entertainment that explore air and space, history, science, nature and wildlife, pop culture and more.

Watch Smithsonian Channel UK over on Freesat channel 175, and continue reading to find out what's on the Smithsonian Channel schedule this month.
OUR TOP PICK: 
How did they build that?  
Smithsonian Channel, Mondays at 8pm
This new series explores some of the most remarkable buildings in the world. From a copper Manhattan skyscraper to a stunning sky garden in Singapore and a luxury hotel built in an abandoned quarry, discover more about these modern architectural masterpieces and how they were built every Monday on Smithsonian Channel.  
Watch if you're fascinated by engineering, or just want to see some seriously impressive buildings around the world.  
---
America's Hidden Stories  
Smithsonian Channel, Tuesdays from 19th January at 8pm  
Discover some of America's forgotten or hidden history in this exciting new series. From American vampires to George Washington's secret romance and long-lost silent film footage made by the Ku Klux Klan, this is America's history as you've never seen it before.   
Watch if you want to find out more about the American history which is usually left out of the history books, like when a woman was President!  
---
The Curious Life and Death of... 
Smithsonian Channel, Fridays at 10pm 
Join medical historian, Dr. Lindsey Fitzharris, as she examines some of history's most famous cases with a virtual autopsy. From trying to discover if the infamous axe murderer Lizzie Borden was indeed guilty of killing her family to the drowning of The Rolling Stones founder Brian Jones, tune in as Dr. Fitzharris investigates fascinating lives and strange deaths of notable people through history.  
Watch if you want to hear more about the real lives and deaths of both famous and unknown figures in history, from Houdini to an unidentified boy who died on the Titanic, who finally gets his identity back thanks to Dr. Fitzharris. If you're a fan of History Cold Case, you'll love The Curious Life and Death of... 
---
Mystic Britain 
Smithsonian Channel, Sundays at 8pm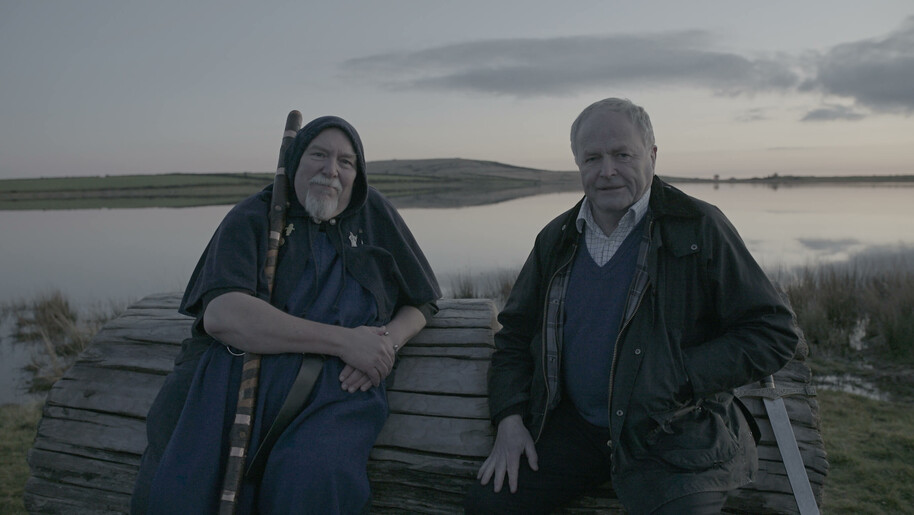 Every Sunday on Smithsonian, set out to explore Britain's ancient history with presenter Clive Anderson and anthropologist Mary-Ann Ochota. The duo travel across Britain to examine old supernatural beliefs and mystic practices at ancient sites which were sacred to the ancient Britons.  
Watch if you're interested in the long-lost supernatural, sacred and mystic beliefs of the ancient Britons. 
---
Moby Dick: Heart of a Whale 
Smithsonian Channel, Tuesday 26th January at 9pm 
Explore the behind the legendary great white whale which was said to attack whaling ships in the 19th century, becoming immortalised in Herman Melville's classic epic adventure novel. Drawing from historical accounts, the documentary explores real stories which inspired Herman Melville, including the then-legendary tale of The Essex, a whaling boat which was seemingly intentionally attacked by a whale in 1820.  
Watch if you love Moby Dick, are curious about the story's origins or are fascinated by the mythology around whales.  
---
Islands of Fire  
Smithsonian Channel, Wednesday 27th January at 8pm  
Out in the middle of the Atlantic Ocean, there is a rare and unusual group of islands. Thousands of miles away from the mainland, the islands are made up of volcanic mountains which are home to a huge range of wildlife which can't be found anywhere else, their environment still largely untouched by civilisation. Step onto this hidden paradise born of volcanic fire on the Smithsonian Channel UK. 
Watch if you want to travel to new, unseen places from the comfort of your sofa.  
---
 Find more of the latest history documentaries to watch right now, plus find more of Freesat's telly recommendations on our Showcase and what's on TV tonight. PLUS, sign up to our newsletter to get the inside scoop on what's coming to your screens soon.