What's on Sky Arts?
For lovers of art, music and culture, Sky Arts is the channel for you. The channel is now free-to-air, so everyone can experience and enjoy more arts and culture from their living rooms.
Whether you're a big fan of music, fancy learning a bit more about an artist you've always loved or are in the mood for something theatrical, Sky Arts's schedule has an endless array of arts and culture for you to enjoy for free. 
What's on Sky Arts? 
Sky Arts puts artists, creatives and public participation centre stage, making arts and culture more accessible for everyone. With the move to free-to-air programming, Sky Arts is taking the chance to add some exciting new original programmes to their schedule, broadening the platform to give artists and arts organisations a great place to showcase their work.  
Here are just a few of the fab Sky original shows coming up which we're sure all you artsy types will love: 
OUR TOP PICK: 
Banksy and the Rise of Outlaw Art 
Tuesday 2nd March at 9pm 
While his identity is still shrouded in mystery, learn about the meteoric rise to notoriety and success of the infamous street artist through their rare and enigmatic interviews.  
Watch if you want to find out more about this anonymous political artist and their rebellious form of satirical art.  
---
D.H. Lawrence: Sex, Exile and Greatness 
Thursday 4th March at 7pm 
Explore the life and work of the famous novelist, poet, social critic and self-proclaimed 'outsider', D.H. Lawrence. Persecuted for his explicit writing and dogged by ill-health and poverty for much of his life, Lawrence refused to compromise his own sense of personal truth, as this new documentary reveals more about his life and work.  
Watch if you're curious to learn about the troubled, opinionated and fascinating life and mind of one of British literature's greatest voices.  
---
The Art of Architecture 
Tuesdays at 7pm 
This series explores some of the world's most famous buildings and structures along with what inspired the great architects which created them. From Lambeth Palace Library to Paris' Holy Trinity Church, explore the depths and details of some of the globe's most stunning architecture.  
Watch if all your holiday snaps end up being of cool buildings and you want to learn more about how and why they were built.  
---
Portrait Artist of the Week 
Sundays at 1pm 
Every week a new celebrity sits down for a group of aspiring amateur portrait artists and chooses their favourite portrait in this popular competition. Over lockdown the competition has been done with the celebs in their homes over Facebook live, adding a new twist to the show. 
Watch if you fancy some soothing Sunday telly with top celebs. Recent sitters have even included Bridgerton's Nicola Coughlan!  
---
Brian Johnson's A Life on the Road 
Fridays at 9pm 
AC/DC frontman Brian Johnson visits fellow rockers to reminisce about life on the road. Through the series Brian will visit music legends like Dolly Parton, Mick Fleetwood and Mark Knopfler– and that's just the beginning. From wrecked hotel rooms to sleepless nights, hear stories of the road from true rock gods on Friday nights at 9pm over on Sky Arts. 
Watch if you want to see a rock legend meet other rock legends and talk about...well...rock 'n' roll 🎸  
---
Treasures of the British Library 
Sundays at 6pm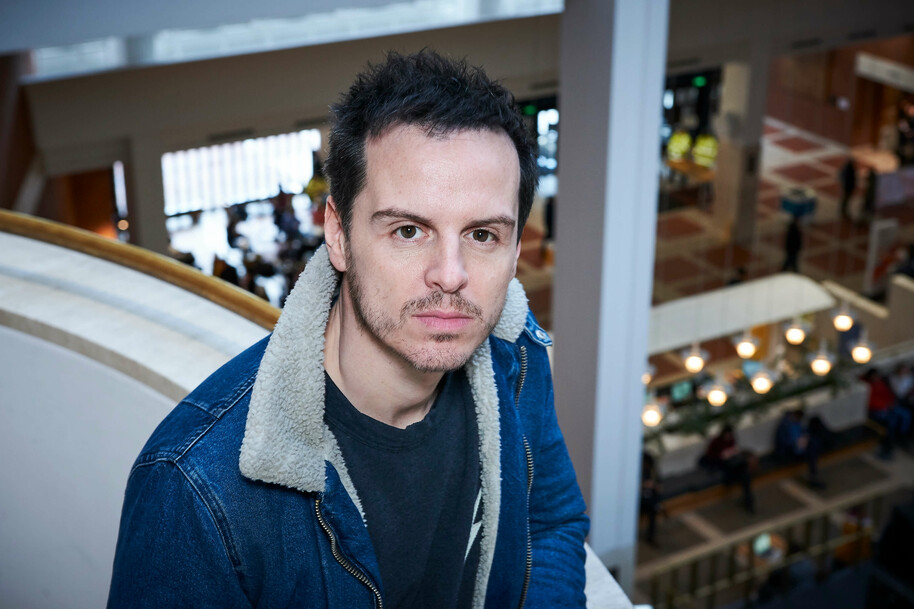 For book lovers and historians alike, the British Library is a magical place. Tune in to watch a few famous faces, including Fiona Bruce and Andrew Scott, choose their favourite and most important items from the British Library's extensive collection, including a letter written by Oscar Wilde, some sketches by Leonardo Da Vinci and Michaelangelo, and a 400-year-old recipe.  
Watch if you want to delve in the treasure trove at this spectacular archive and connect with some of history's greatest minds while also learning more about the famous hosts.  
---
Landscape Artist of the Year 
Sundays at 8pm 
Returning for a new season, Landscape Artist of the Year kicks off once again, starting by painting a picturesque scene of Chartwell House, Churchill's former home in Kent. Tune in as each week the contestants battle it out with new artistic challenges to become the nation's best landscape painter.  
Watch if you're a fan of Great British Bake Off and are in the mood for some super relaxing TV with a side of friendly competition.  
---
Mystery of the Lost Paintings 
Mondays at 8pm 
Documentary series which recounts the stories of valuable and historic paintings which have sadly been lost, destroyed (intentionally or accidentally) or stolen over the years. From Graham Sutherland's destroyed portrait of Winston Churchill to lost paintings by Monet, Van Gogh, Klimt and more famous artists, this series attempts to recreate these paintings so that they don't remain lost forever. 
Watch if you want to discover stories about infamous pieces of art which we might never get to see in a museum or gallery again.  
---
The Seventies 
Fridays at 7pm 
Every week this six-part documentary series looks back at some of the key events of the 1970s in the USA. From politics to significant historic events, pop culture and even serial killers, look back at the 1970s and their lasting legacy today. 
Watch if you're feeling nostalgic and remember the 1970s yourself, or are just interested in this fascinating period of history.  
---
The Directors 
Fridays at 8pm 
Discover the life, work and times of some of the masters of the big screen. From Alfred Hitchcock to Frank Capra, these fantastic directors have crafted some of cinema history's most iconic shots and films which have captivated watchers for generations.  
Watch if you're a movie buff who is as interested by what goes on behind the scenes as you are the film itself. 
---
 Watch Sky Arts on Freesat Channel 147 to enjoy a bit of culture on the sofa. Want to find out what else is coming up on Freesat? Take a look at our TV guide for the full Sky Arts schedule, as well as the rest of what's on tonight. Make sure you sign up for our newsletter to be kept in the loop with all the best TV, and head to our Showcase to find our top picks for what's on this week.