Best history documentaries on TV
For all you history buffs out there, we've put together a round up of the best history documentaries on TV for you to watch right now, for free. Whether you're fascinated by World War II or want to take a trip to the pyramids, we've got it all for you right here on Freesat.
OUR TOP PICK:  
Abandoned Engineering, S7 
Yesterday, Wednesdays at 8pm
Good news, Abandoned Engineering is back for its 7th season on Yesterday! Travelling the world to explore fascinating and abandoned buildings to uncover their lost histories. This time you'll be travelling from a secret ruined facility in North Wales to a Japanese resort which watched a town burn to the ground, a remarkable building carved into the side of a mountain and many more amazing forgotten structures. Tune in every Wednesday at 8pm for new episodes every week, or catch up with previous seasons of Abandoned Engineering on UKTV Play.  
Watch if: You're in the mood for a more unusual history documentary, love architecture or find yourself strangely drawn to mysterious, crumbling old buildings and want to discover their pasts. 
---
Lost Gods of Easter Island 
PBS America, Monday 25th January at 7:30pm 
In the 1980s, David Attenborough bought a strange carved figure in New York. Years later, he set off on a mission to trace its origins in a quest which takes him across the world, at last arriving on Easter Island, discovering that what he bought may have originally been a gift to the renowned Captain Cook. 
Watch if: you love David Attenborough and feel like seeing him in a more personal documentary rather than his usual nature docs. Plus, if you enjoyed Captain Cook's Pacific with Sam Neill on BLAZE a few months back, this will be a great follow up! 
---
DeLorean: Back from the Future 
BBC Two, Wednesday 27th January at 9pm 
This exciting new documentary looks at the rise and fall of famed engineer John Z. DeLorean and his ultimately doomed ambition of building the sports car of the future in 1980s war-torn Belfast. Featuring rare, unseen footage filmed by Oscar winning directors D.A. Pennebaker and Chris Hegedus, this documentary gives an in-depth psychological profile of DeLorean and his iconic cars which were made famous by the Back to the Future film franchise.  
Watch if: you love Back to the Future, the history of this classic car brand or are interested in watching a more unusual history documentary.  
---
Touched by Auschwitz 
PBS America, Wednesday 27th January at 7:15pm 
Since WWII, Auschwitz is perhaps the most notorious of the Nazi concentration camps, becoming the site of an estimated 1.1 million deaths. This feature-length documentary speaks with six survivors of Auschwitz along with their friends and family to hear about their lives since surviving the concentration camp.  
Watch if: You want to hear the powerful, compelling and often harrowing true accounts of people who witnessed the brutality of Auschwitz and survived.  
---
Mystery of the Celtic Tomb
PBS America, Friday 5th February at 7:55pm 
In its UK premiere, Mystery of the Celtic Tomb is coming to PBS America in early February. The documentary explores a 2,400-year-old tomb in the Austrian town of Hallstatt which may finally give us a clearer picture of the lives of ancient people and the often enigmatic aspects of early Celtic culture. Using cutting-edge science, the team will try to reveal the secrets of the remains of a Celtic woman and two men, plus they'll explore new archaeological evidence which shows the Celts may have been bigger Iron Age traders than we knew, exporting goods as far as Africa and Asia. 
Watch if: You want to learn more about the life and culture of the ancient Celts in this exciting new documentary. With archeological digs and experts on site, this one is perfect for fans of Time Team! 
---
Forbidden History 
Yesterday, Weekdays at 8am
Tune into Forbidden History with Jamie Theakston to uncover the reality behind the legends, conspiracy theories and mythology, revealing ancient treasures, lost civilisations and secrets of war. Missed a few episodes? Catch up with Forbidden History on UKTV Play.  
Watch if: You want to learn about the spectacular history they left out of the school textbooks... 
---
Hadrian's Wall with Robson Green 
Channel 5, Thursdays at 9pm 
Join actor Robson Green as he walks his way along Hadrian's Wall, the 80 mile long barricade built in AD122 to guard the Roman Empire's northern frontier. As he follows these ancient footsteps, Robson makes stops along the way to learn more about the wall's history, as well as taking in the dramatic landscapes along the journey. Find out what else is coming up on Channel 5. 
Watch if you want to step back in time to explore the Roman Empire in Britain. 
---
America's Hidden Stories   
Smithsonian Channel, Tuesdays at 8pm   
This exciting new series explores some of America's lost, forgotten or hidden history every Tuesday night at 8pm on Smithsonian. From a woman acting as President to disturbing silent film footage made by the Ku Klux Klan which has only recently been discovered or even American vampires, find out the sides of American history which you've never heard before... Find out what else is on Smithsonian Channel. 
Watch if you want to discover the real history of America with fascinating snippets and stories which have long gone unheard.  
---
World War Two from Above 
Yesterday, Starts Monday 8th February 
We may think the affects World War Two are long gone, but in this brand new series you can see the war's long-lasting effects from a different angle. World War Two from Above looks at the physical scars which still cover the landscape, from battle-damaged buildings to villages, towns, airfields, ports and fortresses which still appear across Europe and have since become symbols of courage, sacrifice and the cost of freedom.  
Watch if: You're fascinated by World War Two and how its impact is still felt today. 
---
Secrets of the Royal Palaces 
Channel 5, Fridays at 8:30pm 
From Buckingham Palace to Windsor and Balmoral, explore behind the scenes of Britain's royal palaces, uncovering their origins and often surprising histories with stories about the members of the royal family who have lived there.  
Watch if: You're fascinated by the royal family and want to learn more about both the members we know and those whose names may have been forgotten with stories about the royals in the palaces they call home. Find out what other Royal Family documentaries you can watch right now on Freesat.  
---
The Victorian Slum 
BBC Four, Sundays at 8pm 
A group of modern-day people try to find out what life in a Victorian slum was really like as they move into a painstakingly restored Victorian tenement in London's East End.  
Watch if you're interested in more hands-on history which reveals what life was like for regular people day-to-day in the Victorian period.  
---
Ancient Aliens 
BLAZE, Thursdays at 10pm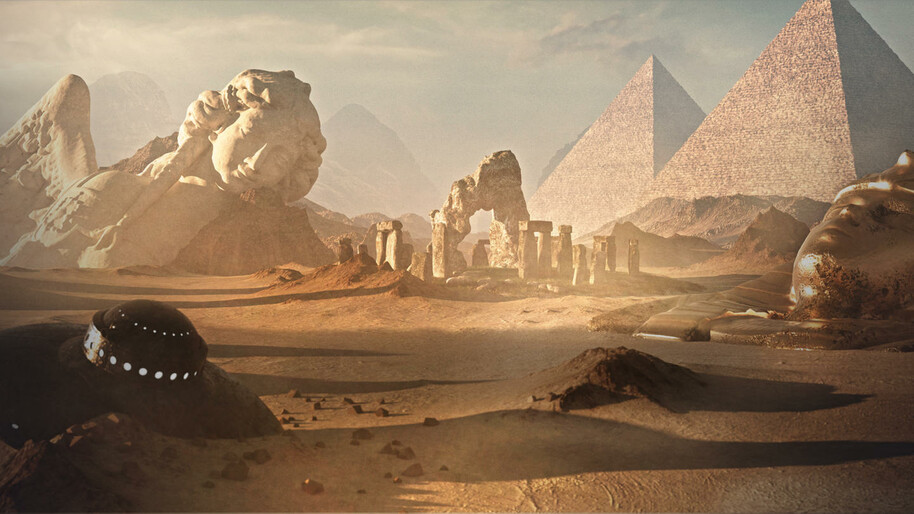 History or conspiracy theory? Either way, Ancient Aliens gives a fascinating new take on some of ancient history's greatest structures. Have aliens really been visiting Earth for millennia? Was it them who gave the Atecs and Ancient Egyptians the knowledge to build the pyramids? Judge for yourself and see if aliens could have shaped human history on BLAZE (Freesat channel 162) on Thursdays at 10pm.  
Watch if you don't quite buy that we're alone in the universe and that the pyramids were built without help from our extraterrestrial friends...
---
Mystic Britain
Smithsonian Channel, Sundays at 8pm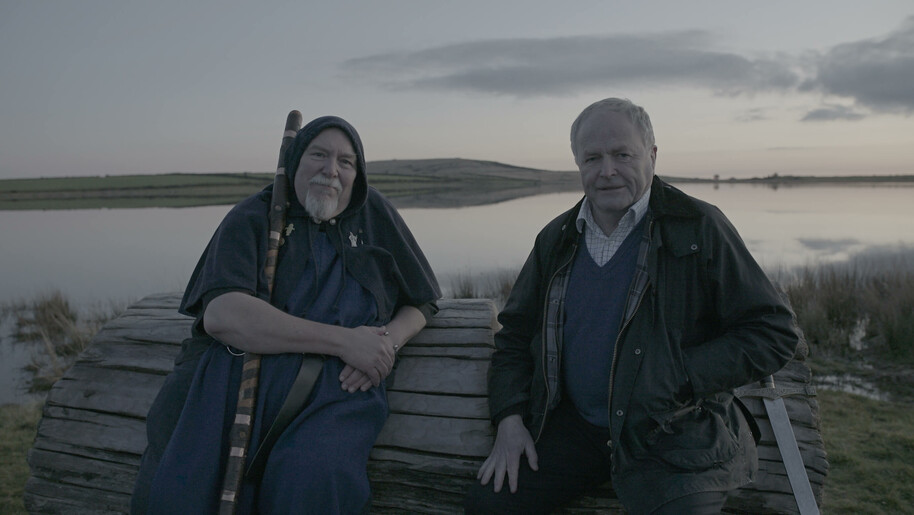 Step back in time into Britain's ancient history in Mystic Britain. Follow TV presenter Clive Anderson and anthropologist Mary-Ann Ochota as they travel across Britain to examine sacred sites, old supernatural beliefs and long forgotten mystic practices from the ancient Britons. Tune in on Sundays at 8pm to start exploring the magical history of Britain on Smithsonian Channel. 
Watch if you're fascinated by the history and culture of Ancient Britain. 
---
We update this list all the time so you can find the best history documentaries on right now, so keep checking back! For more great TV recommendations, head to our Showcase, take a look at the TV Guide and sign up for the Freesat newsletter to stay in the know about what's new to watch right now.