New TV shows coming soon
Stay up-to-date with all the latest TV releases coming soon to Freesat. From must-see drama to hard-hitting documentaries and side-splitting comedy, find out what TV is coming up this month.
NEW ON BBC 
The North Water 
BBC Two, Starts Friday 10th September at 9:30pm + available for streaming on BBC iPlayer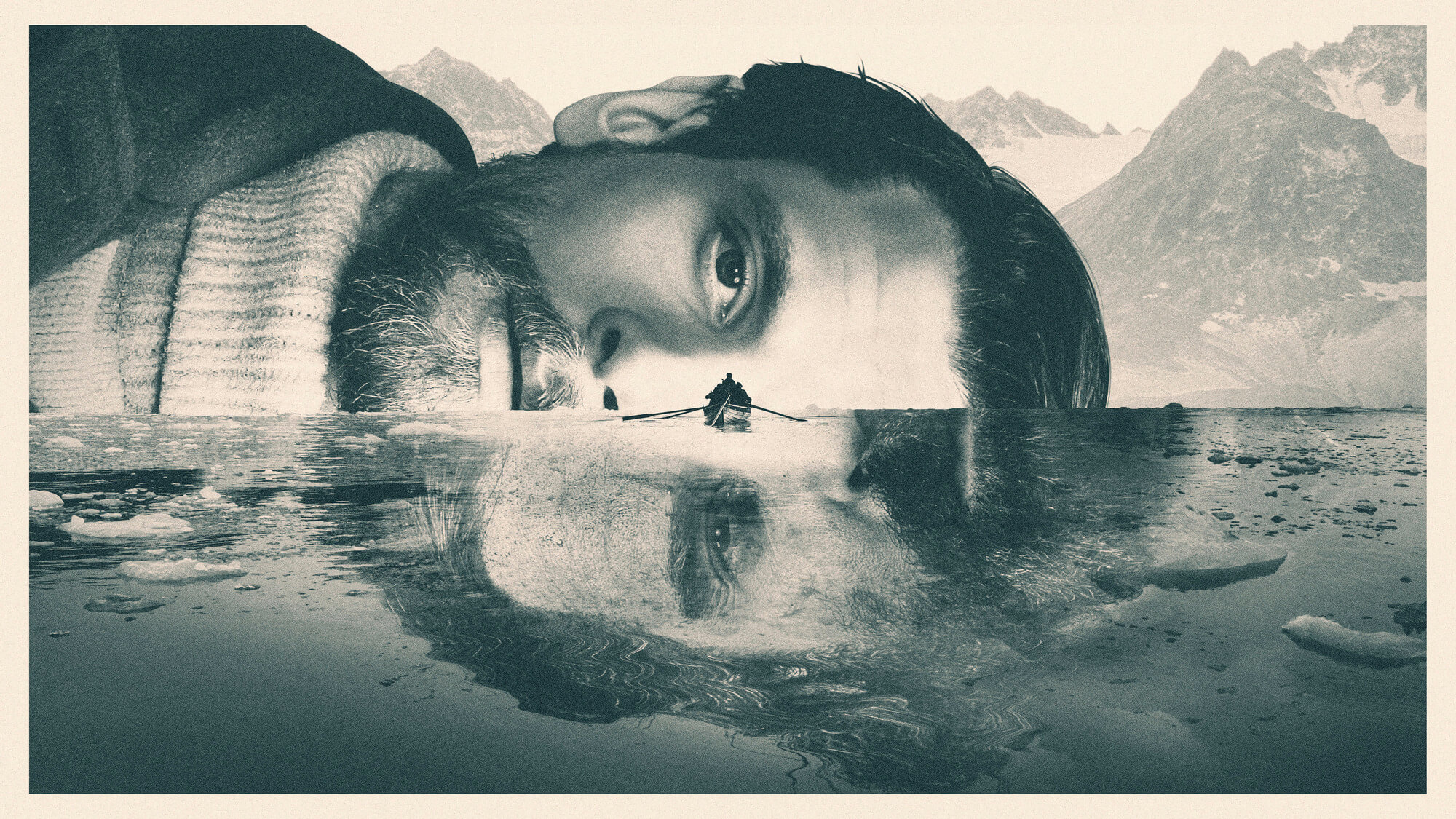 Starring Colin Farrell, Jack O'Connell and Stephen Graham, this five-part drama follows 19th-century whalers on an arctic expedition. However, they soon find that the Arctic elements are as ferocious as the crew as a disgraced ex-army surgeon (O'Connell) finds himself out at sea with a psychopathic harpooner (Farrell) and an unpredictable crew. Based on the acclaimed novel by Ian McGuire, this cinematic drama is not to be missed this September.  
---
The Cleaner 
BBC One, Starts Friday 10th September at 9:30pm + available for streaming on BBC iPlayer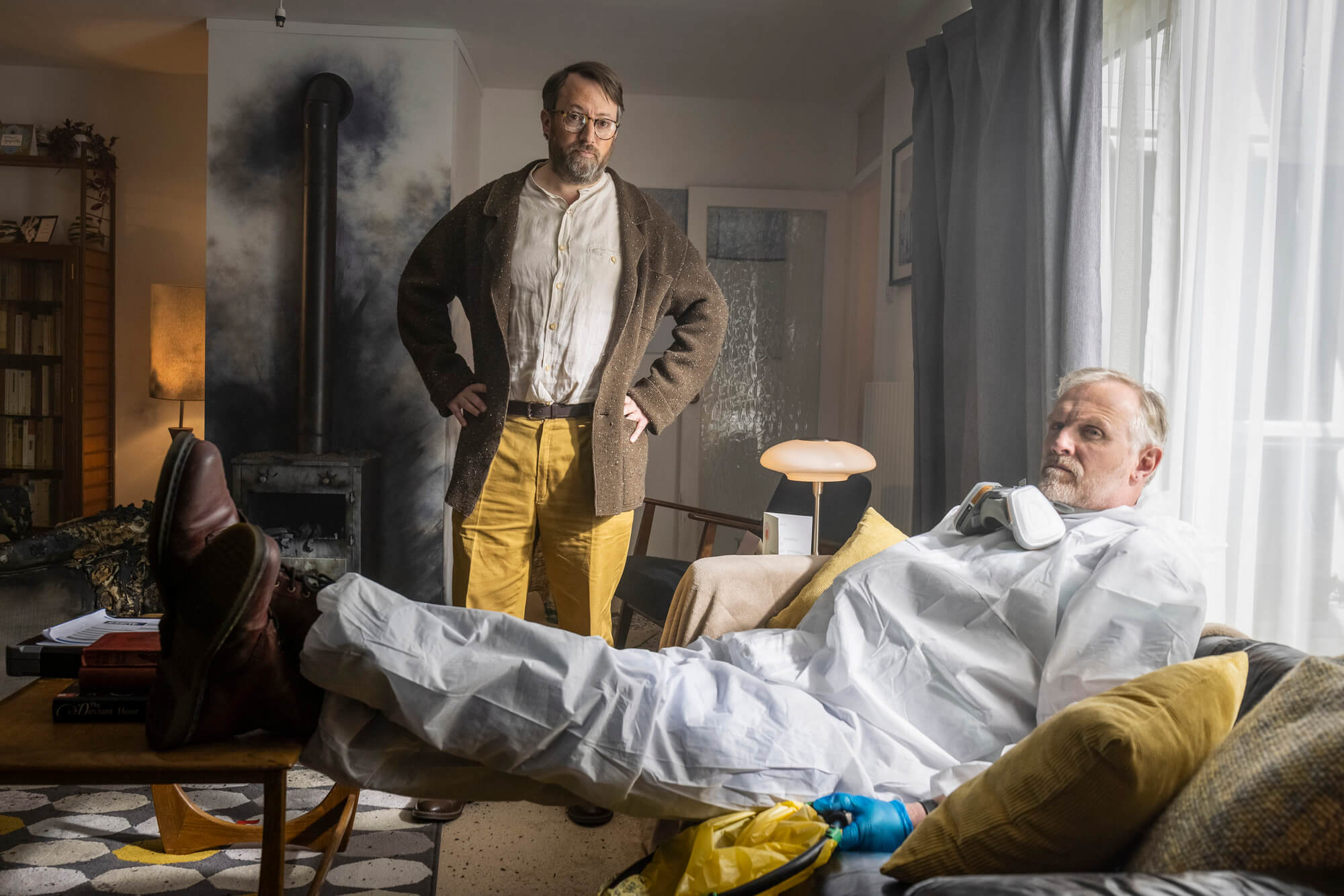 Wicky, played by the hilarious Greg Davies, earns his living as a professional crime scene cleaner. That means he's the one that turns up after forensics have done their bit and cleans up the mess. So it's a pretty normal workday for him when he shows up at a grisly murder scene, until a heavily armed woman appears when he's only halfway through the clean up...Also starring Helena Bonham Carter and David Mitchell, don't miss this dark new comedy on BBC One.  
---
Silent Witness, S24 
BBC One, Starts Monday 6th September at 9pm + available for streaming on BBC iPlayer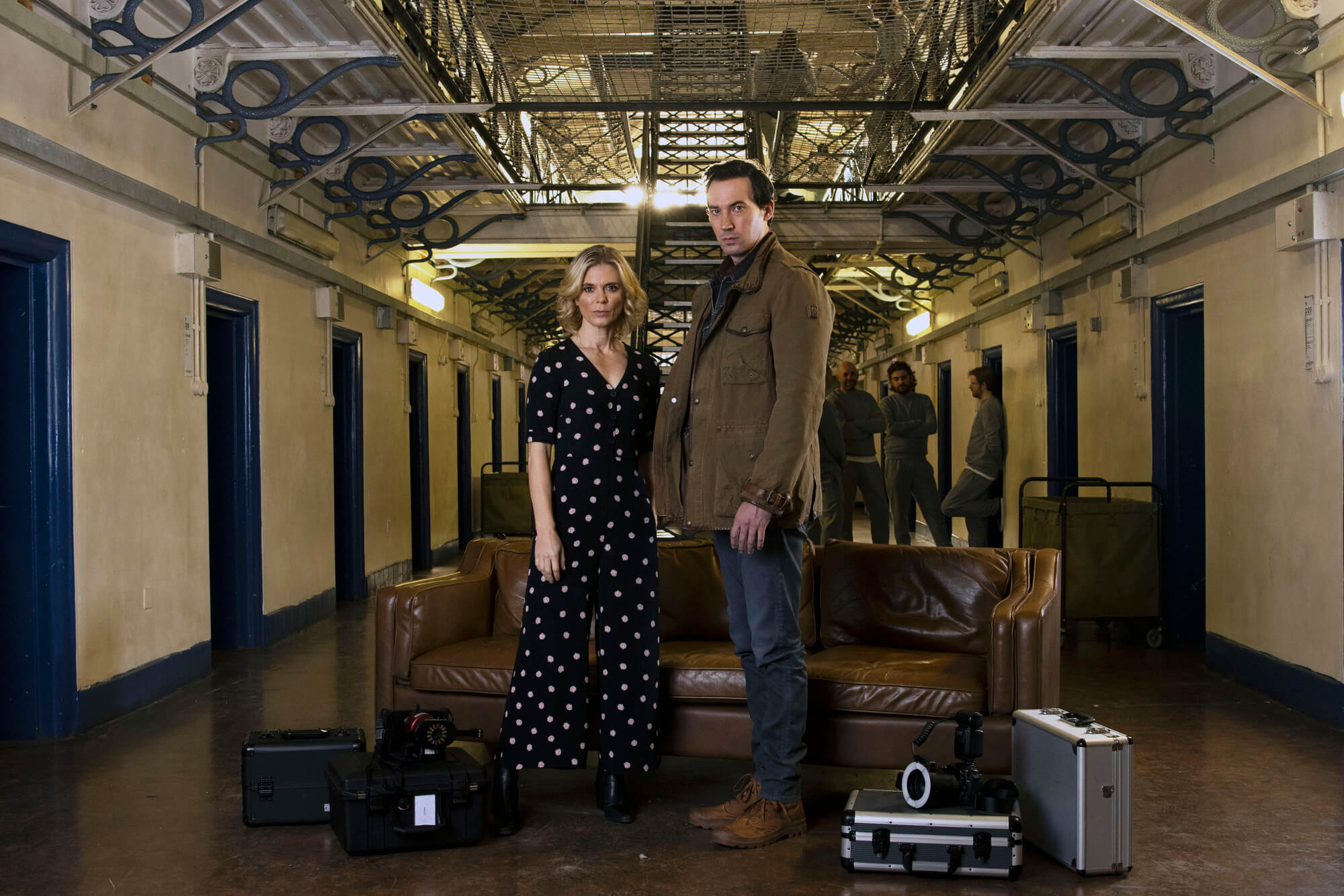 Back for a new season, Silent Witness S24 sees Jack and Nikki step into a high-security prison while investigating a suspicious death of an inmate. The case brings up dark memories for Nikki, and while she believes she knows who the killer is, Jack becomes concerned she's following a hunch rather than the evidence.  
---
Fever Pitch: The Rise of the Premier League 
BBC Two, Monday 6th September at 9pm + available for streaming on BBC iPlayer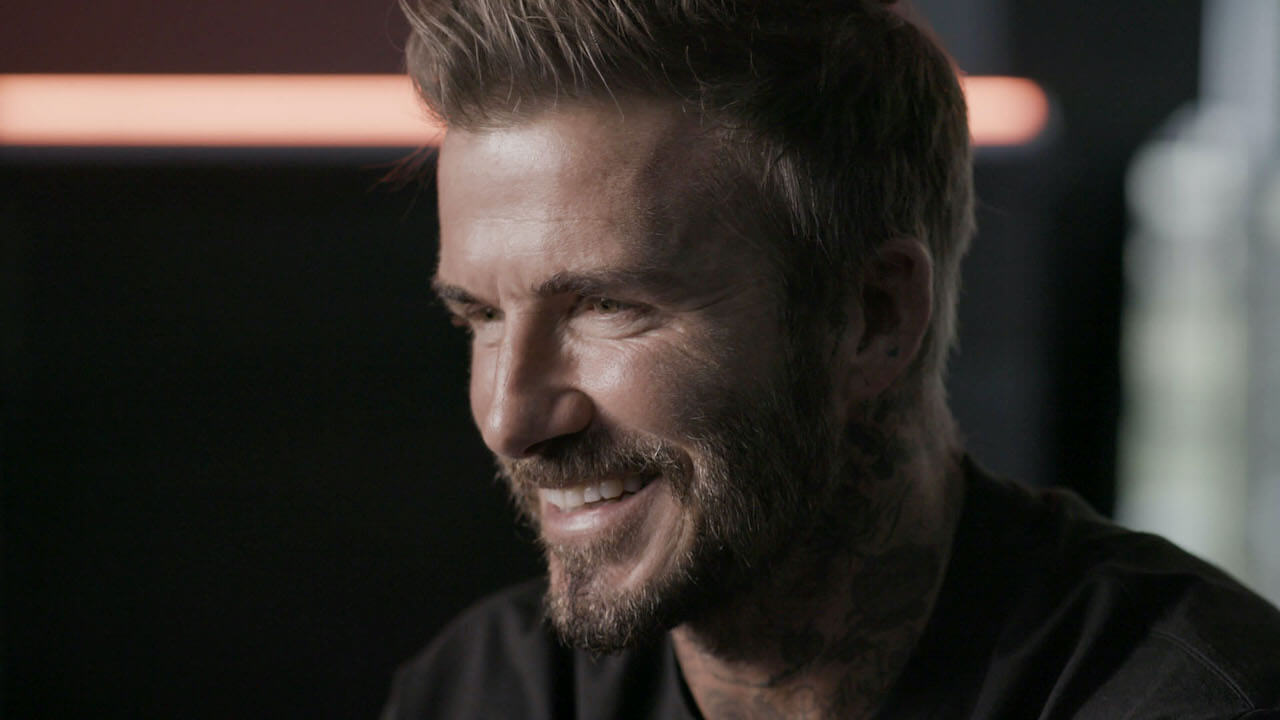 Beginning in 1992 as a controversial breakaway from traditional football leagues, the Premier League has gone from strength to strength to become the most watched sporting competition in the world. Discover its origins and how it all began from the competition's biggest stars.  
---
Alma's not normal 
BBC Two, starts Monday 6th September at 10pm + available for streaming on BBC iPlayer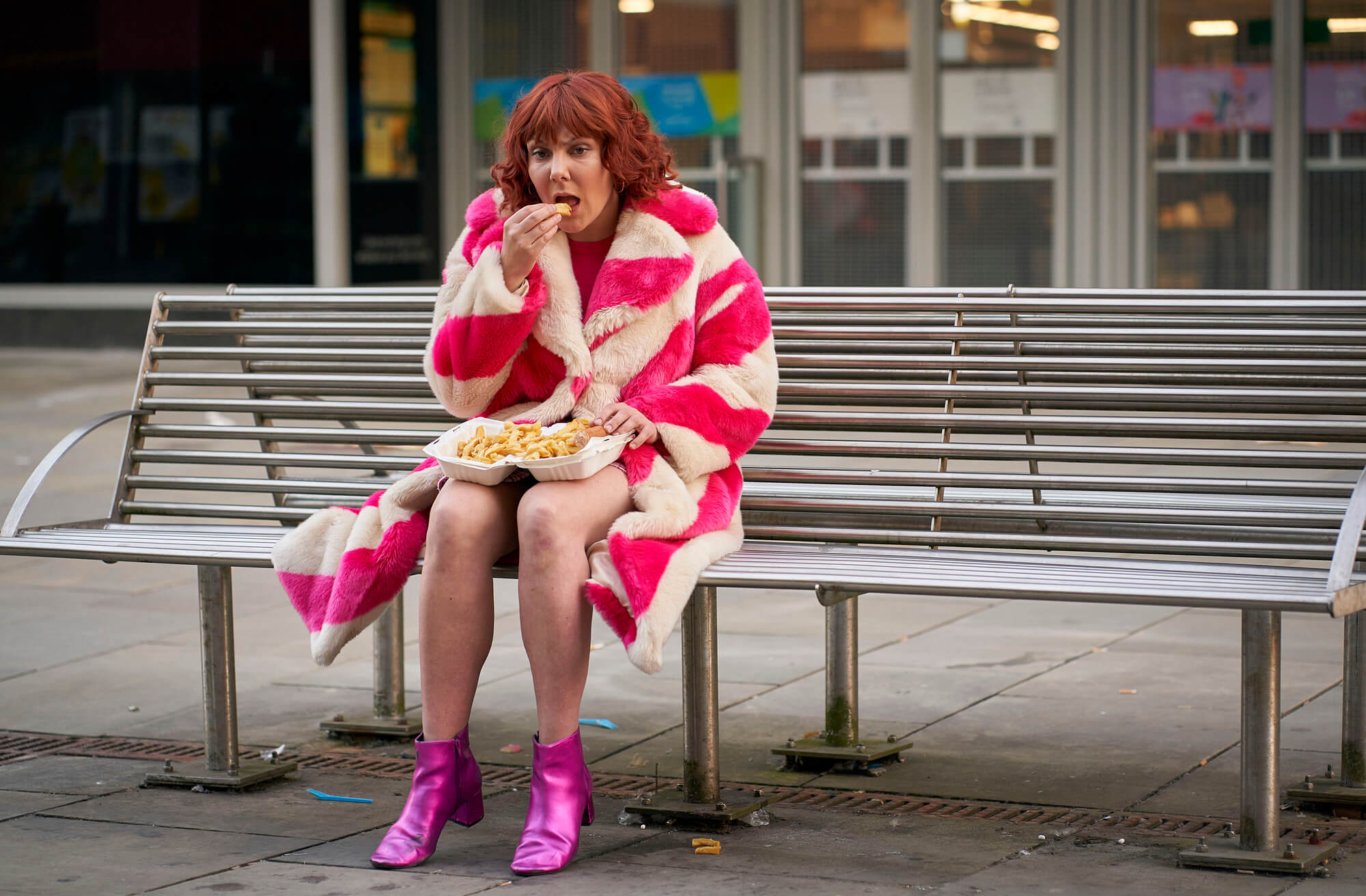 With no job, no qualifications and what some might call an attitude problem, Alma tries to get back on track after a break-up derails her life. But as her heroin-addicted mum gets sections for arson, she's got plenty of obstacles in her way. A darkly funny take on class, mental health, substance abuse and sexuality, Alma's not normal is an unflinching celebration of women fiercely pursuing their ambitions despite the raw hand they might've been dealt.  
---
RuPaul's Drag Race UK, S3 
BBC One, Coming soon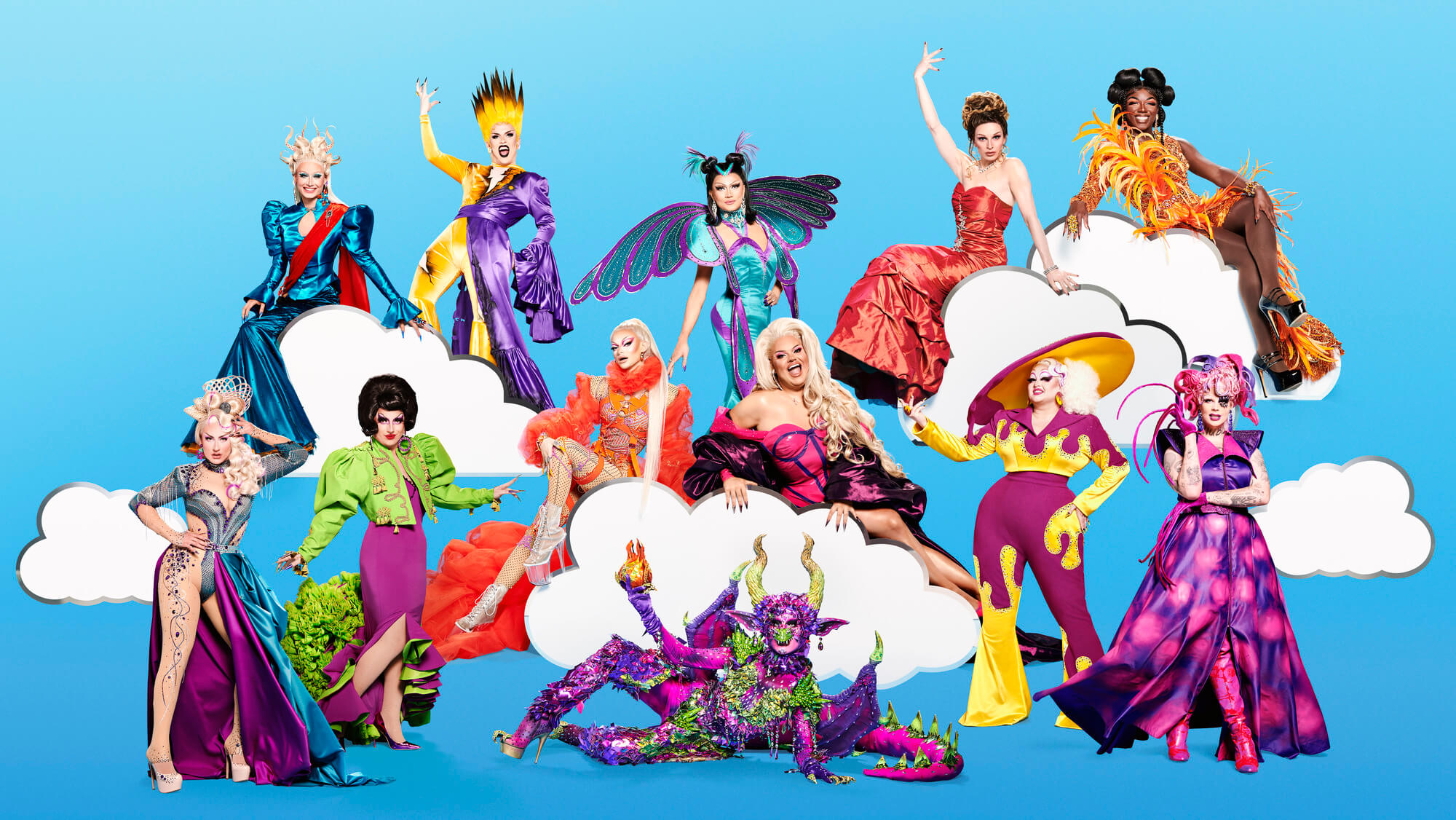 That's right, RuPaul will return for a 3rd season of Drag Race UK! Get ready for the new season by meeting the Queens and placing your bets of who will become The UK's Next Drag Race Superstar in this vibrant, fun and highly addictive competition. 
---
Vigil
BBC One, Sundays at 9pm and streaming on BBC iPlayer
We're loving BBC One's new drama, Vigil. From the makers of Line of Duty, Bodyguard and The Pembrokeshire Murders, the all-star cast includes Suranne Jones, Rose Leslie, Shaun Evans, Martin Compston and Peterson Joseph. Find out more about Vigil. 
---
NEW ON ITV 
Stephen 
ITV, Mondays at 9pm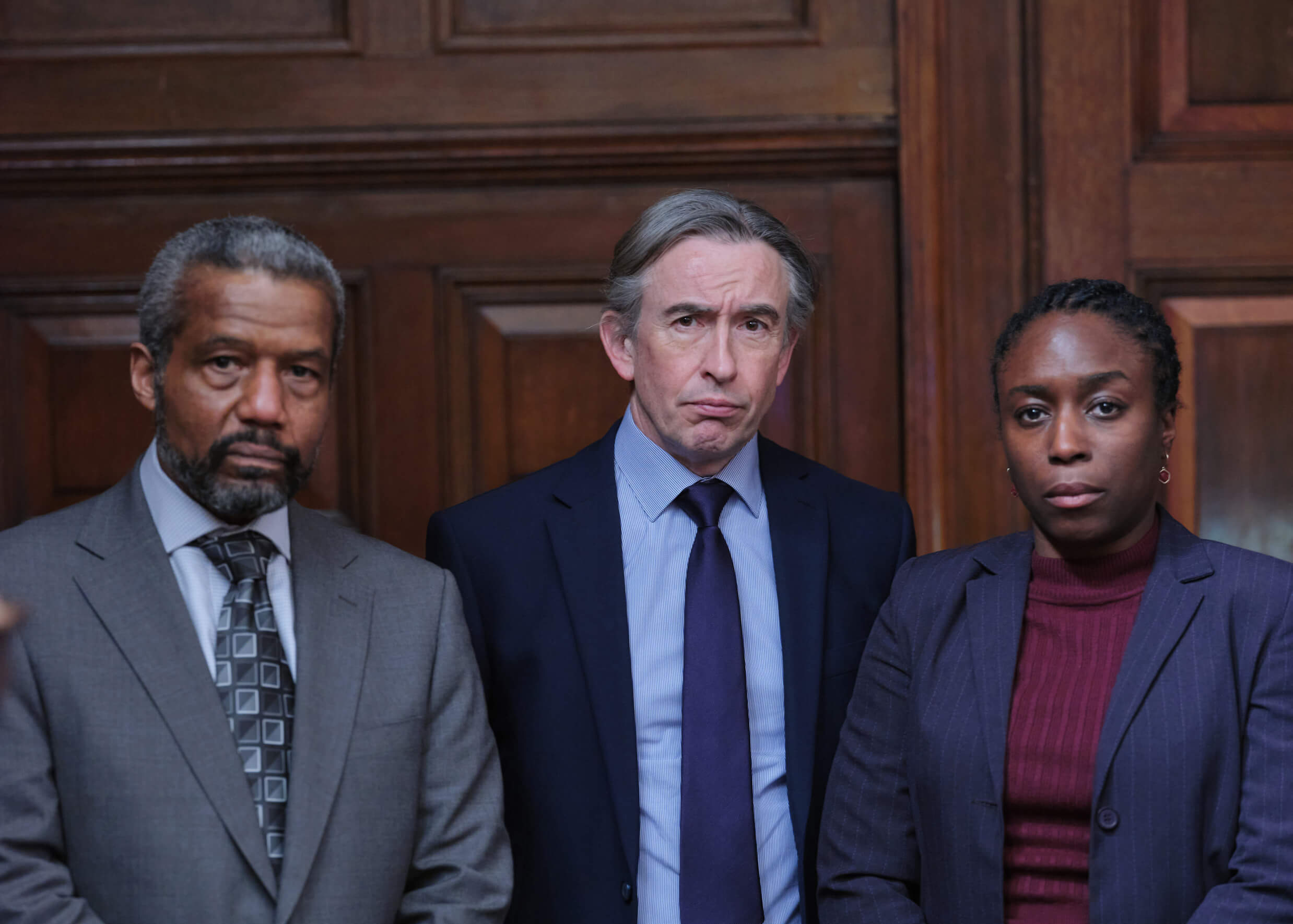 Following ITV's The Murder of Stephen Lawrence, Stephen stars Sharlene Whyte, Hugh Quarshie and Steve Coogan in a dramatised portrayal of the struggle Doreen and Neville Lawrence went through 13 years after the racially motivated attack against their son, Stephen Lawrence. Despite knowing the identities of their son's killers, the original investigation failed to convict them, but the Lawrences refused to give up as they continued to try and get justice for their son and put those responsible behind bars, even more than 18 years after Stephen's murder.  
---
Vera 
ITV, Sundays at 8pm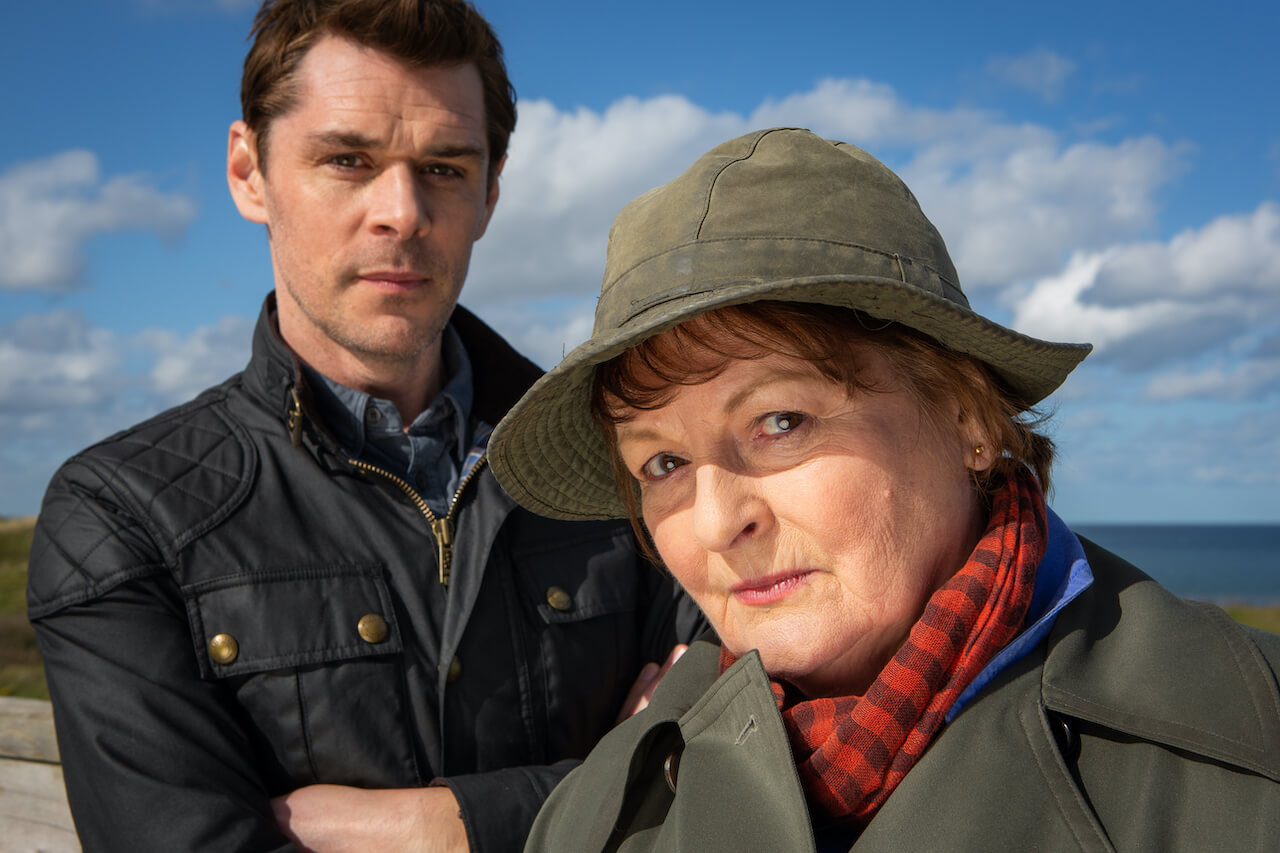 Set in the wild, rolling hills of Northumberland, this iconic British crime drama based on the novels by Ann Cleeves returns for a new season this August on ITV.  
---
Manhunt: The Night Stalker  
ITV, Coming soon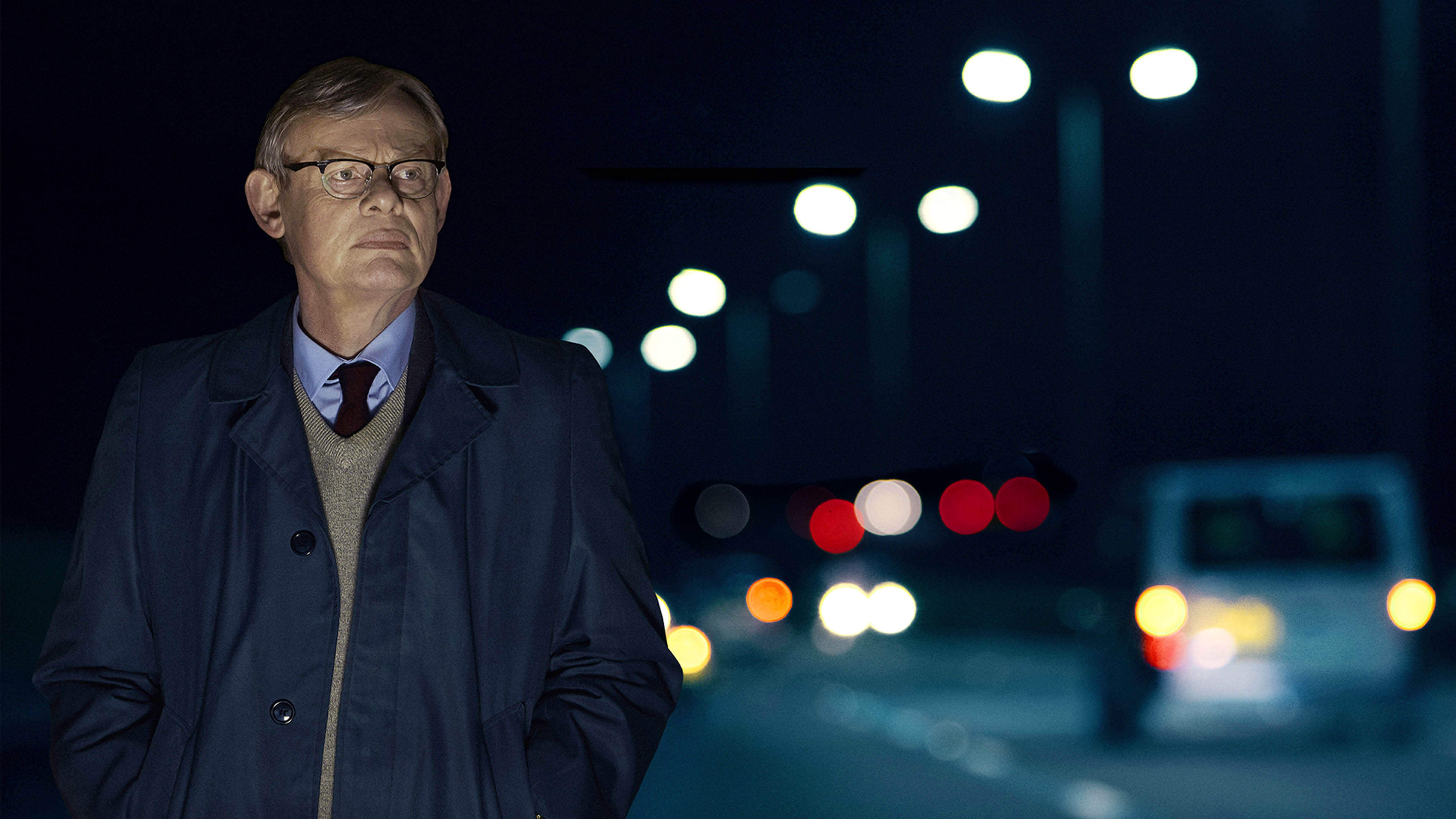 The critically acclaimed detective drama returns as Met detective Colin Sutton (Martin Clunes) investigates the case of a serial rapist who is terrorising South East London. Based on the diaries of the real Colin Sutton and following real cases, Manhunt is a must-watch for true crime fans.  
---
Hollington Drive 
ITV, Coming soon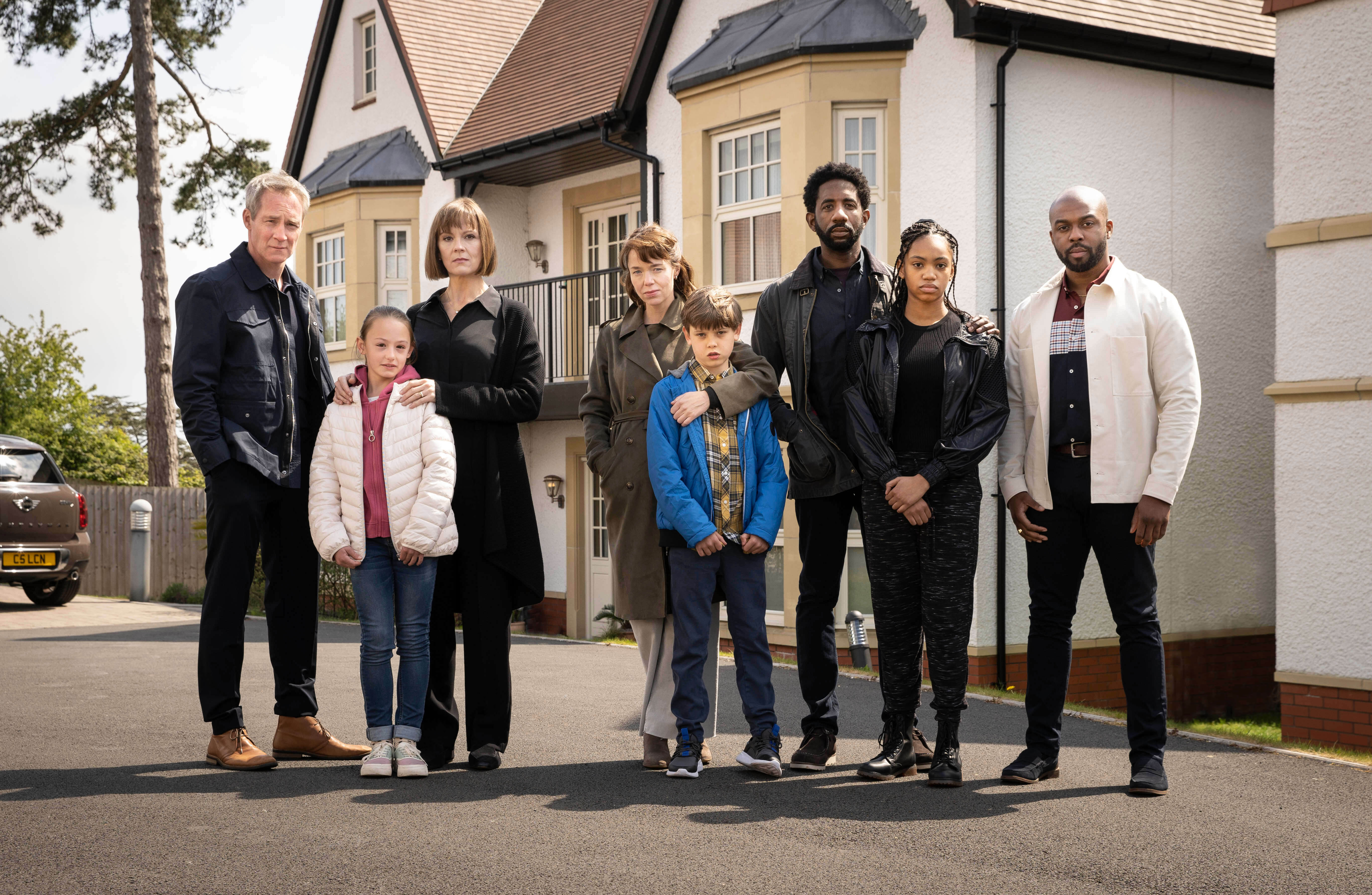 Featuring familiar faces from Line of Duty and Finding Alice, this new four-part thriller will have you on the edge of your seat. Anna Maxwell Martin (Line of Duty) and Rachael Stirling (The Detectorists) star as sisters who are enjoying a relaxing weekend together with their families. However, when their children, who have gone to play in the park, don't return on time, tensions begin to rise as they find a child from the neighbourhood has gone missing.  
---
Endeavour, S8 
ITV, Starts Sunday 12th September at 8pm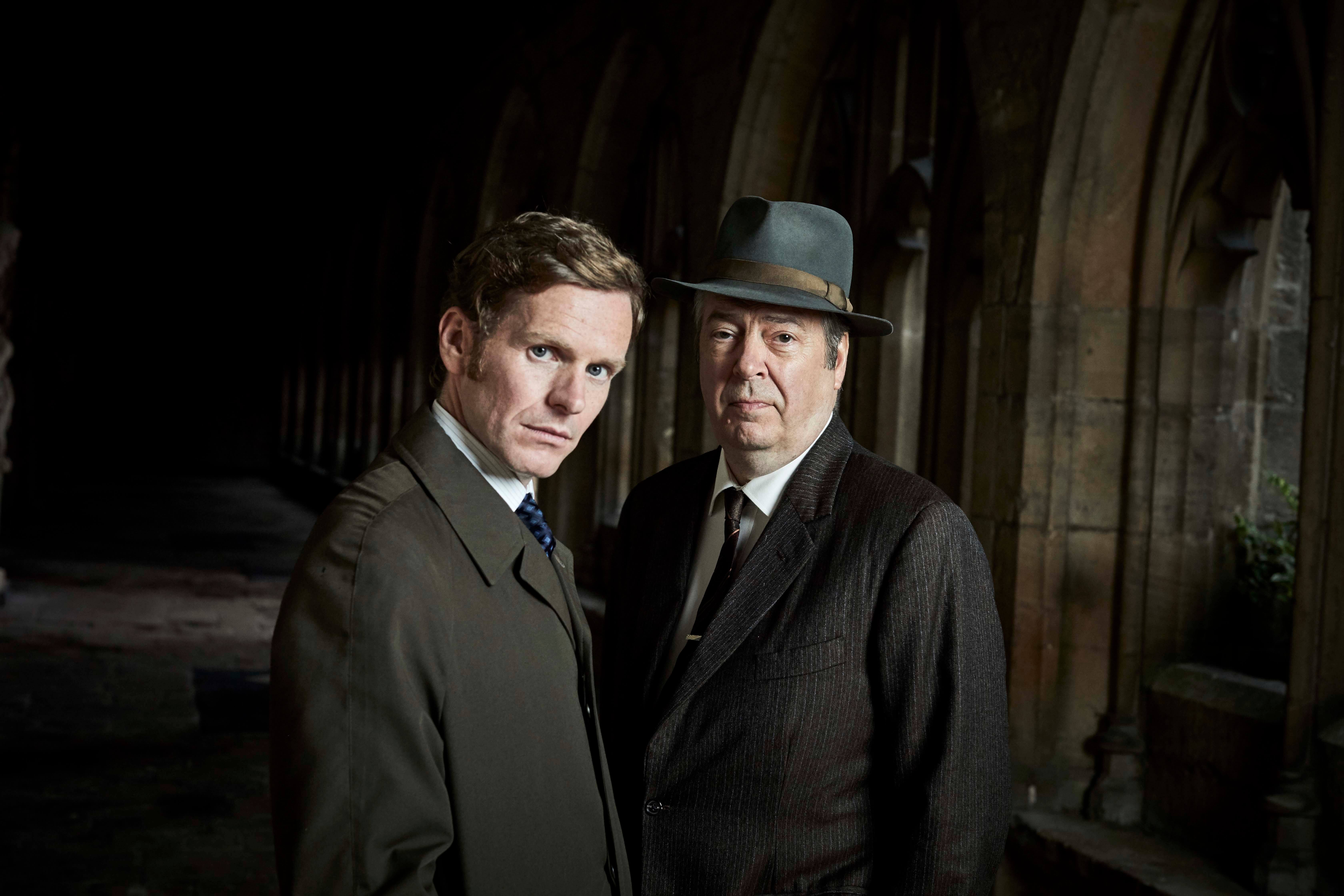 Endeavour returns to ITV for 3 new episodes as Shaun Evans reprises his role as DS Endeavour Morse alongside Roger Allam as DCI Fred Thursday. Set in 1971 and filmed on location in Oxford, Endeavour finds his battle with his inner demons reach new heights as the team is set to face some of their toughest cases yet.  
---
Gordon, Gino and Fred Go Greek 
ITV, Coming soon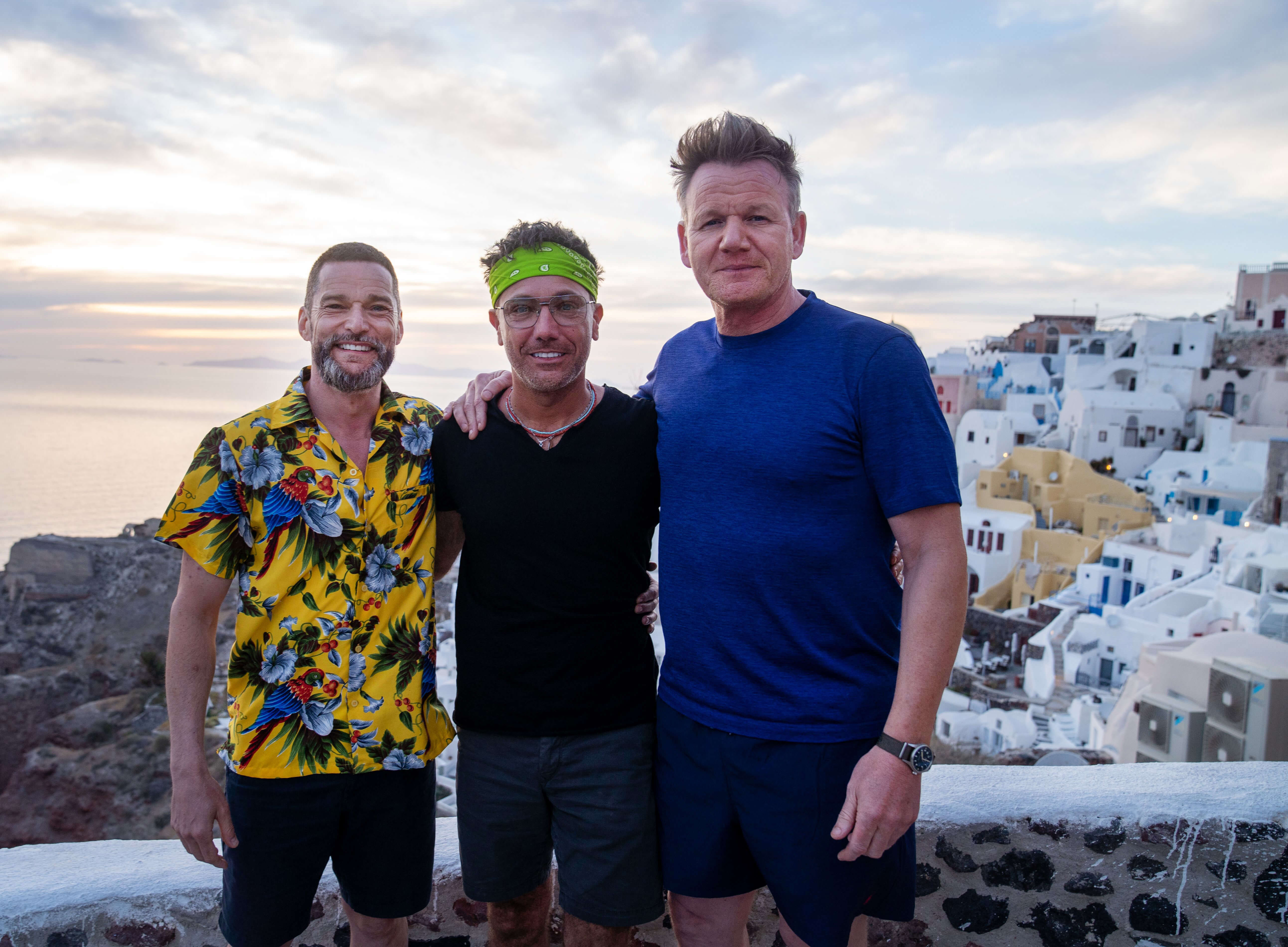 Following their American road trip, the boys are back and are setting out to travel across Greece, immersing themselves in the great nation's culinary traditions in their vintage VW camper.  
---
Soccer Aid 2021 
ITV, Saturday 4th September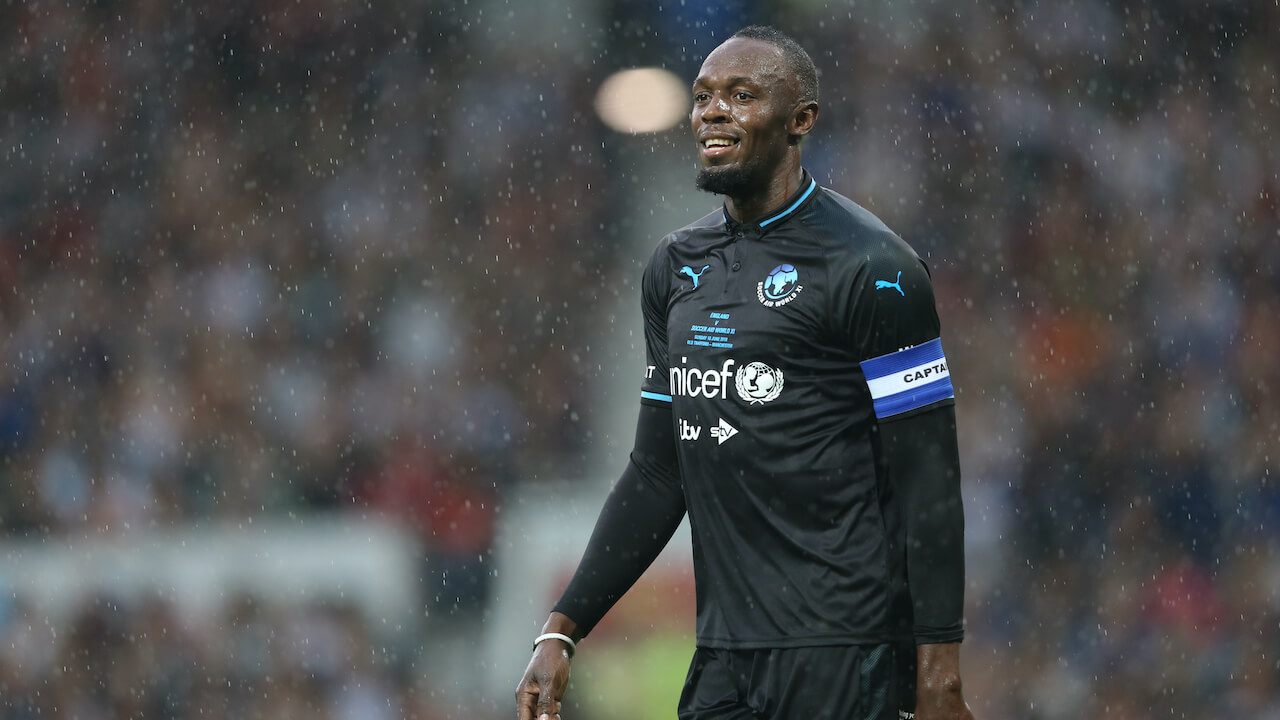 Don't miss this year's Soccer Aid on ITV as celebrities play against football icons in the huge charity football match. Usain Bolt, Jamie Redknapp, Olly Murs and Chunkz all return to play alongside Fara Williams, Tom Grennan and James Arthur. Even England legend Wayne Rooney will be donning a kit to play while Dermot O'Leary presents and Maya Jama commentates.   
---
Ready to Mingle 
ITV2, Starts Monday 6th September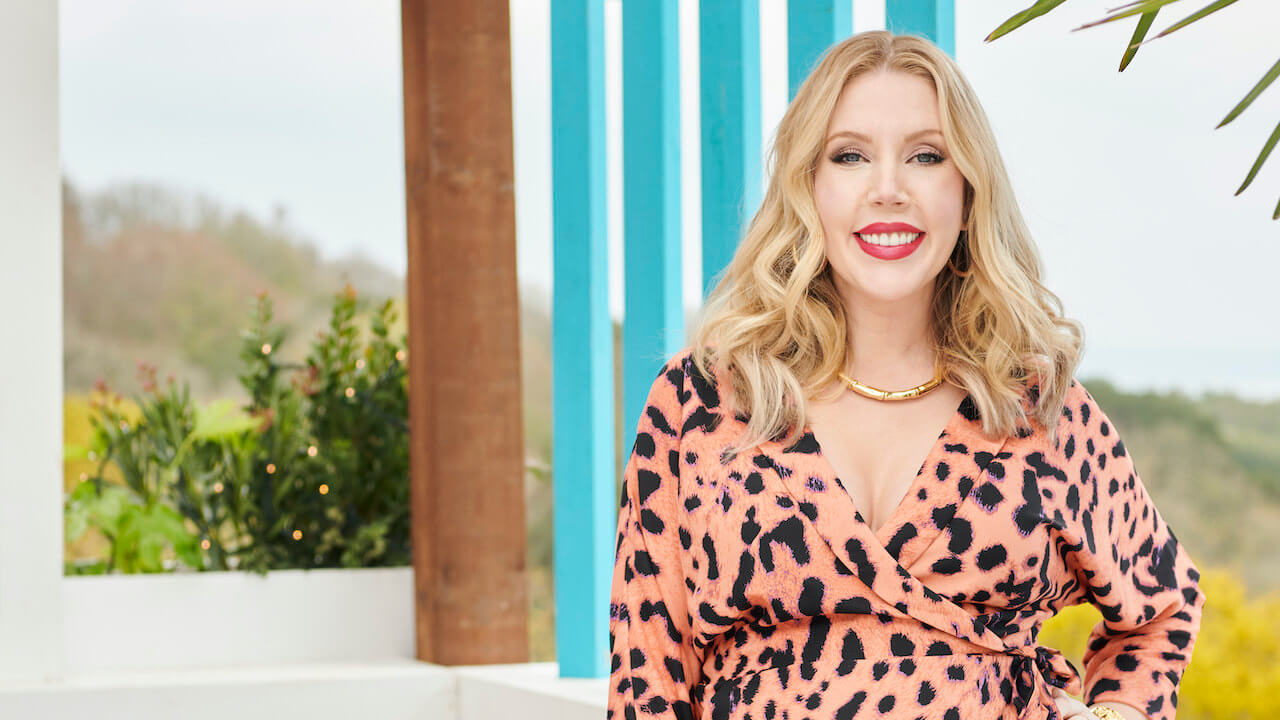 Hosted by Katherine Ryan, this brand-new dating game show sees a single girl on the hunt for her perfect companion as twelve suitors compete for her affection (and the chance to win a huge cash prize). But there's a twist...some of the suitors aren't single. 
---


---
NEW ON CHANNEL 4 
Help 
Channel 4, Starts Thursday 16th September at 9pm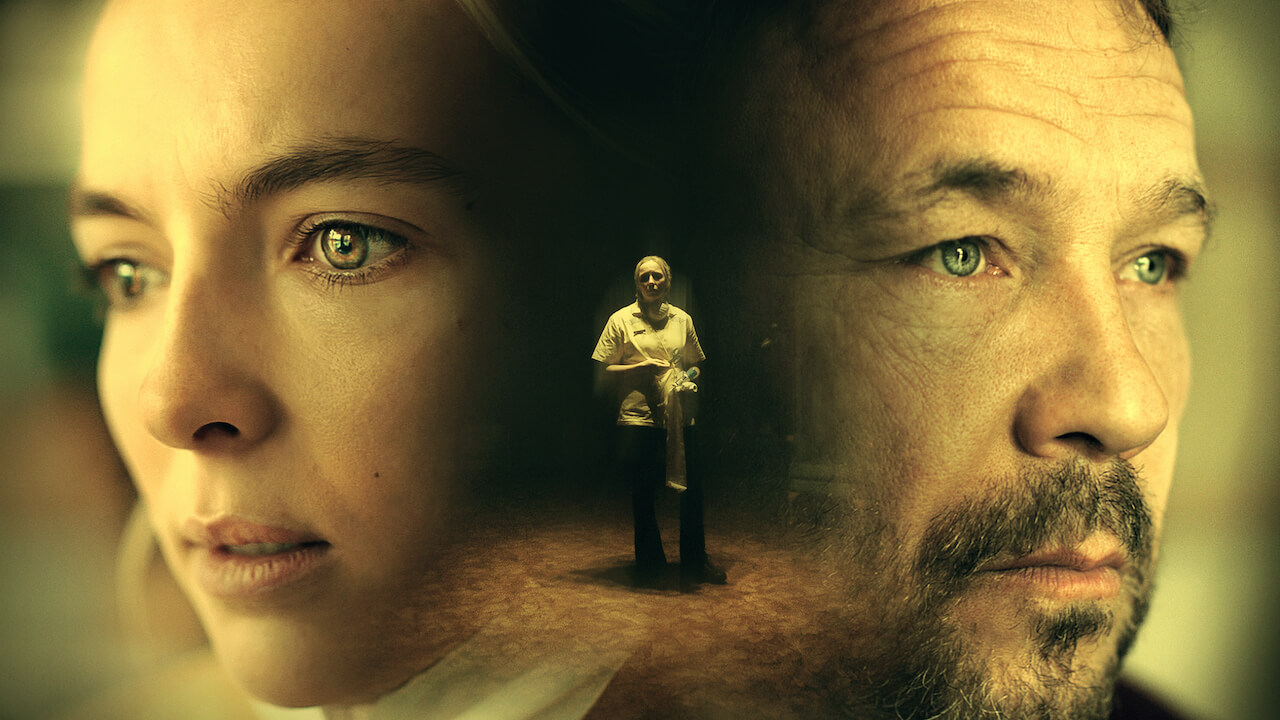 Set in a Liverpool care home, Help follows a moving relationship between a care home worker (Jodie Comer, Killing Eve, Doctor Foster) and one of her patients (Stephen Graham, This is England, Time) and their experience of the coronavirus pandemic. As the care home staff fight tirelessly against the unprecedented effects of the pandemic, the story shows the lengths people went to protect the most vulnerable against Covid-19 in this emotional new drama.  
---
Death on the Common: My Mother's Murder 
Channel 4, Tuesday 7th September at 10pm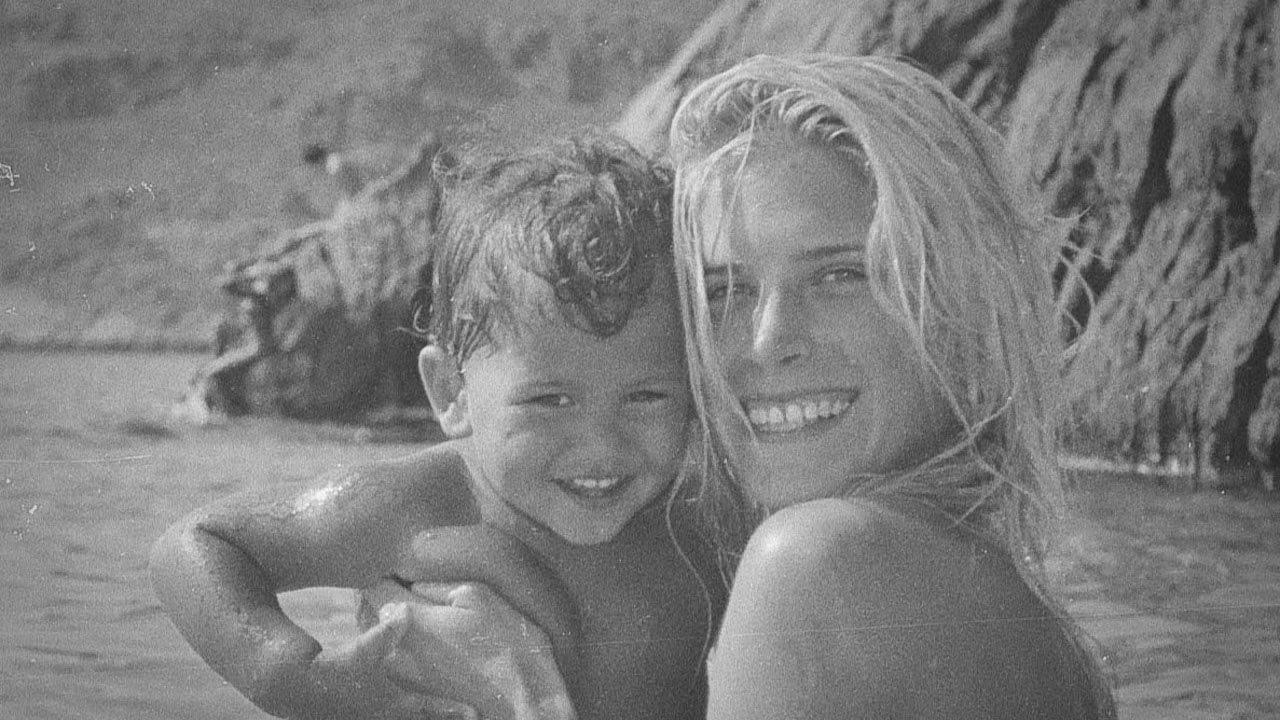 Following the drama Deceit which aired last month, this deeply personal authored film looks at the real murder of Rachel Nickell from her son, Alex Hanscombe's perspective. This is the first time Alex has spoken publically about the events around his mother's murder when he was just a toddler and how it has affected his life since.  
---
Grenfell: The Untold Story
Channel 4, Wednesday 8th September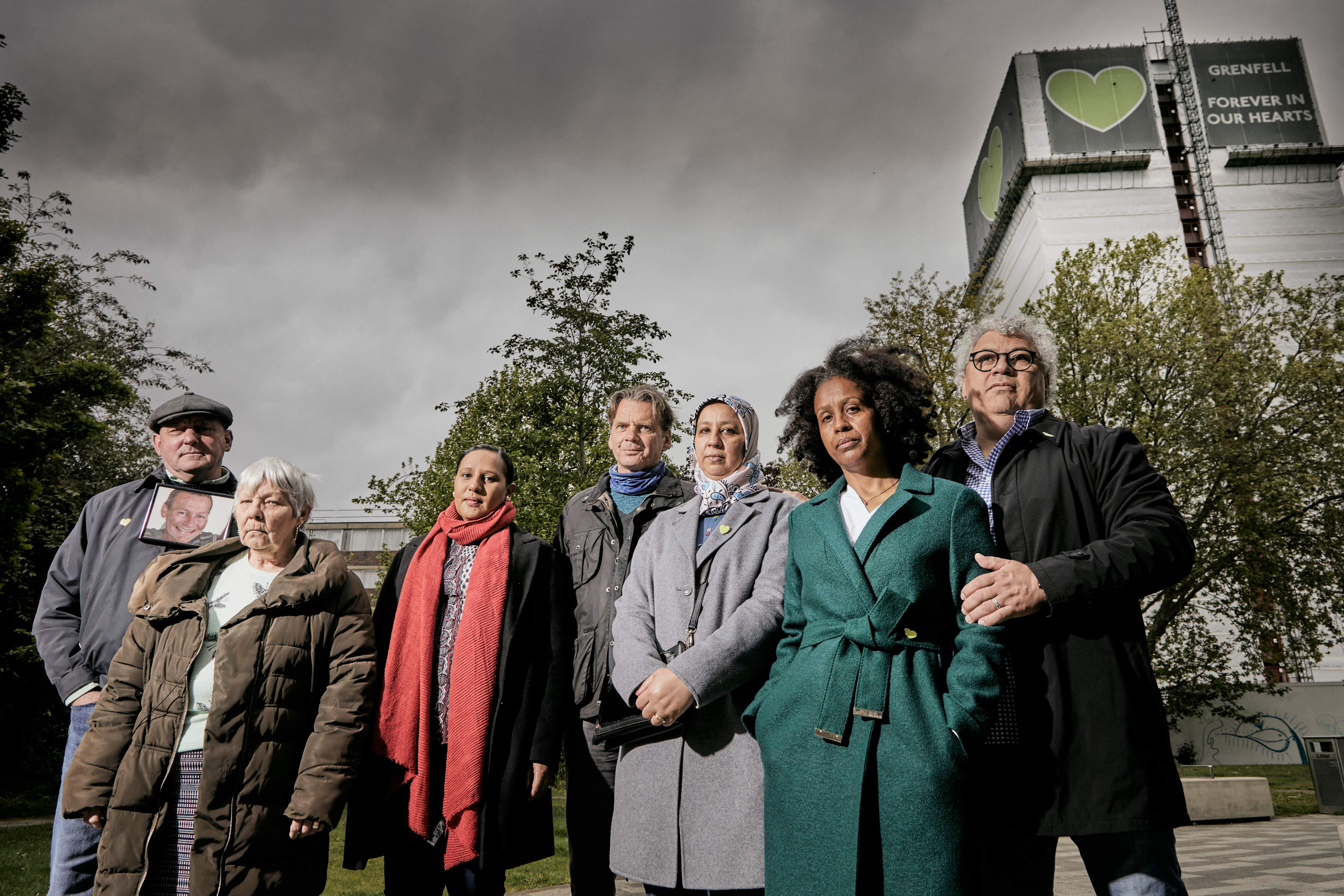 The fire at Grenfell Tower killed 72 people, but in the years before this tragedy took place residents expressed their concerns about the tower's refurbishment and its safety. This standalone documentary uses unseen footage to show how the issues were raised in many meetings between Grenfell residents, landlords and politicians to show how this tragedy could've been avoided. It also explores the lives of those who have been affected by the fire, using both interviews and harrowing recordings of emergency calls from the night of the fire.  
---
Gogglebox, S18 
Channel 4, Starts Friday 17th September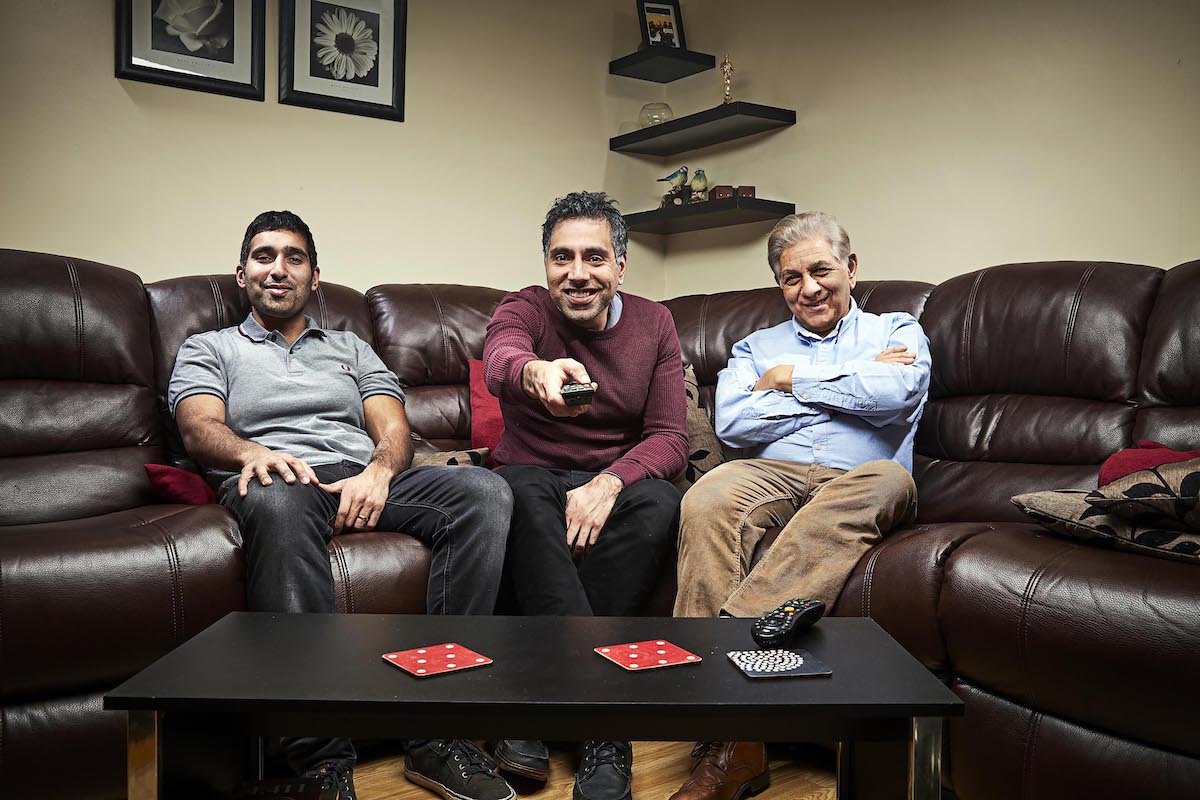 Gogglebox returns for a new series as the nation's armchair critics switch on the telly and provide their insightful, passionate and hilarious commentary of this week's most talked about TV.   
---
Big Age 
Channel 4, Starts Friday 10th September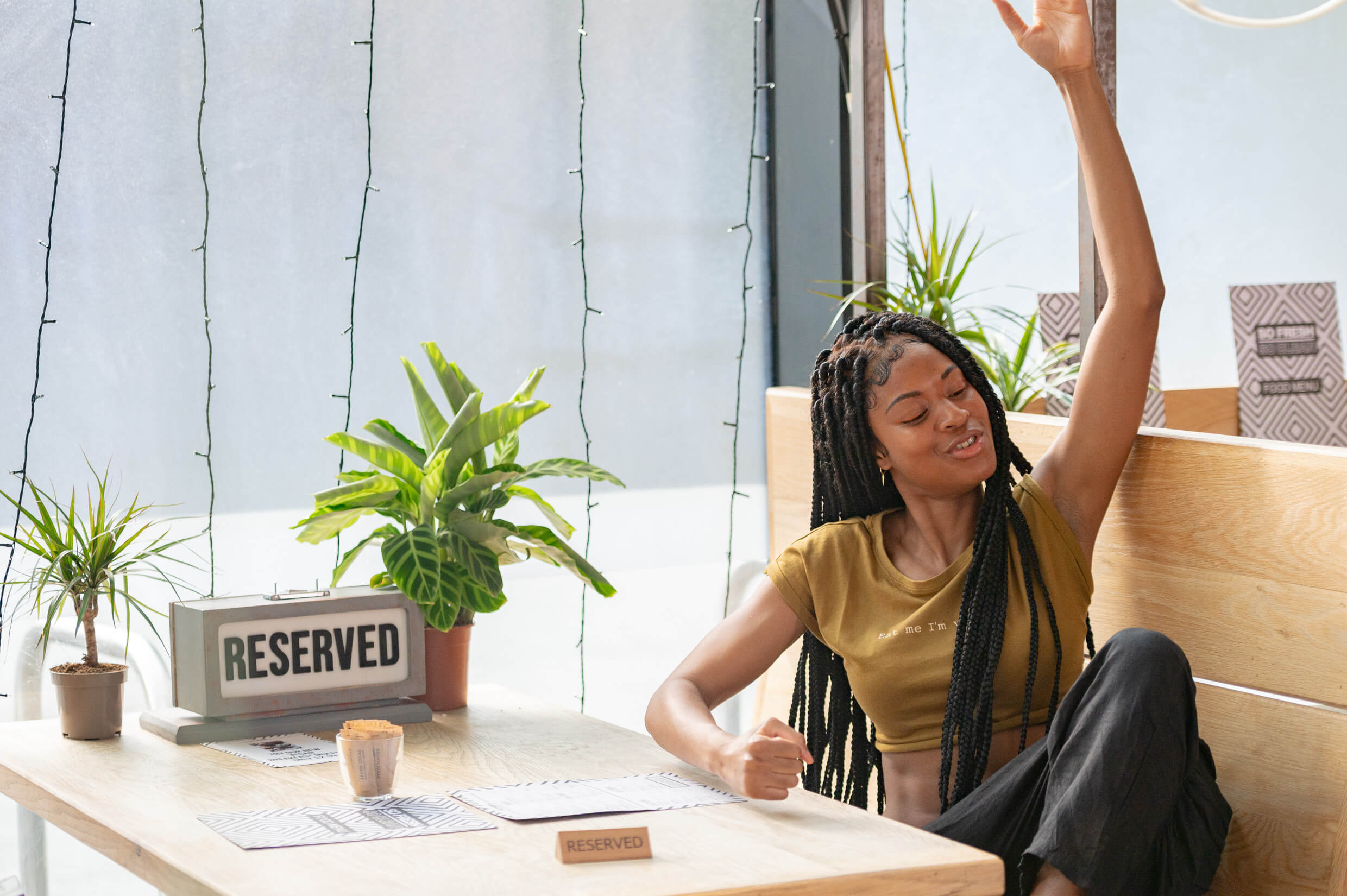 Written by the acclaimed Bolu Babalola, this new comedy follows a group of young Black-British friends entering the 'big age' era of their lives. From big dreams to big credit card debt, this comedy is set to be both a tender and poignant look at growing up.  
---
Highlife 
Channel 4, Starts Friday 10th September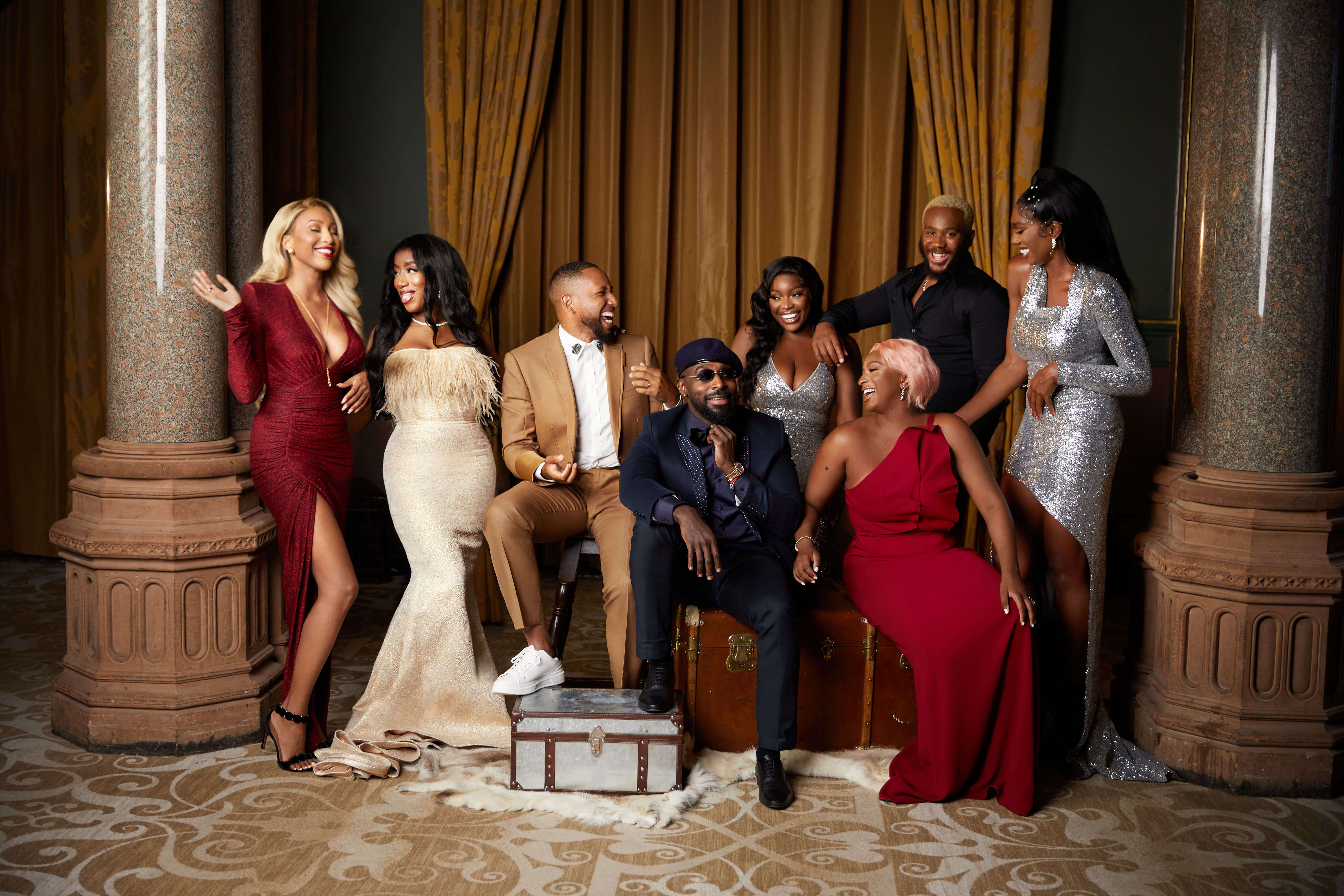 Following the lives and loves of a group of young British West Africans, Highlife delves into a unique community where the expectations of your family can impact your whole life, from your careers to even your friendships.   
---
Walter Presents: When the Dust Settles   
Channel 4, Starts Sunday 12th September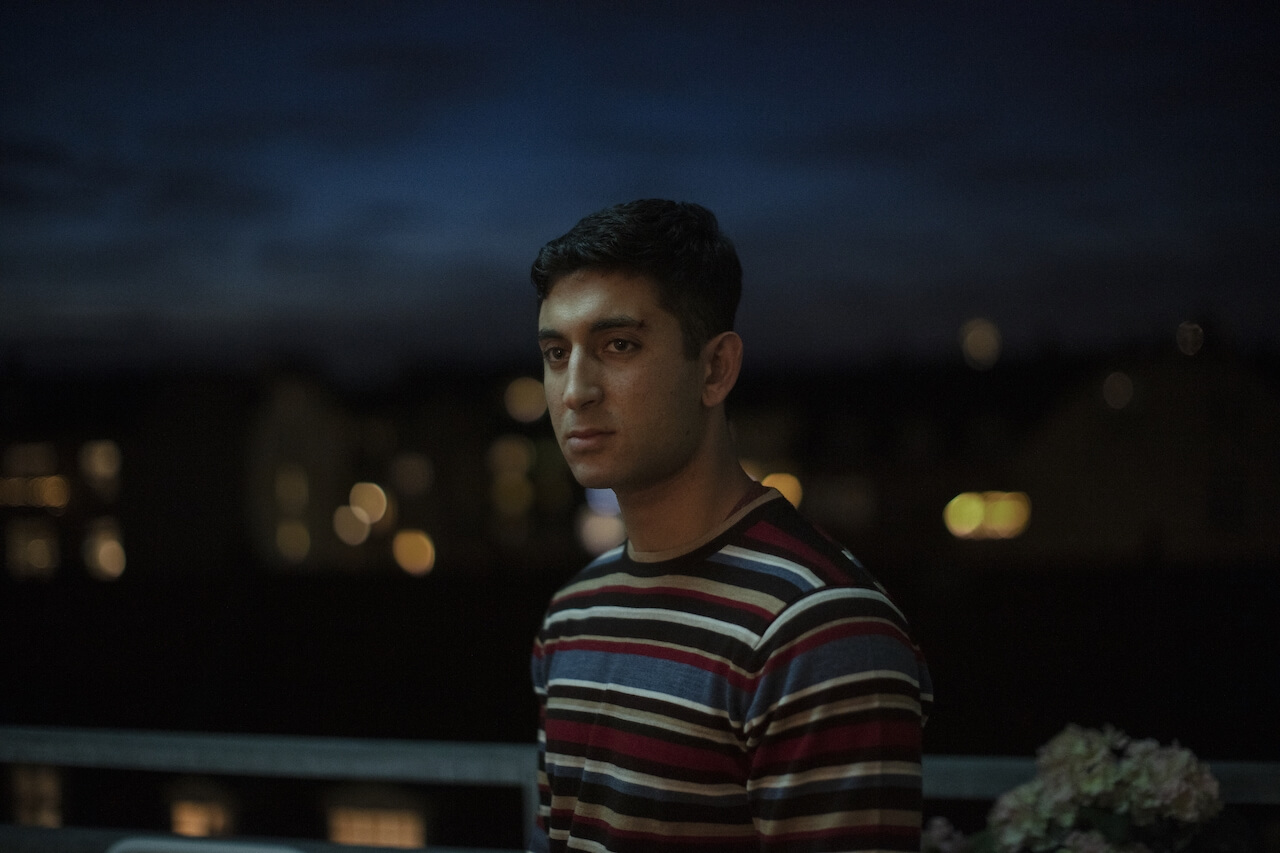 Nine days before a tragic attack hits Copenhagen, eight strangers go about their lives oblivious to the dangers ahead. Don't miss the latest drama from Walter Presents.  
---
NEW ON CHANNEL 5: 
All Creatures Great and Small, S2 
Channel 5, Starts Thursday 16th September at 9pm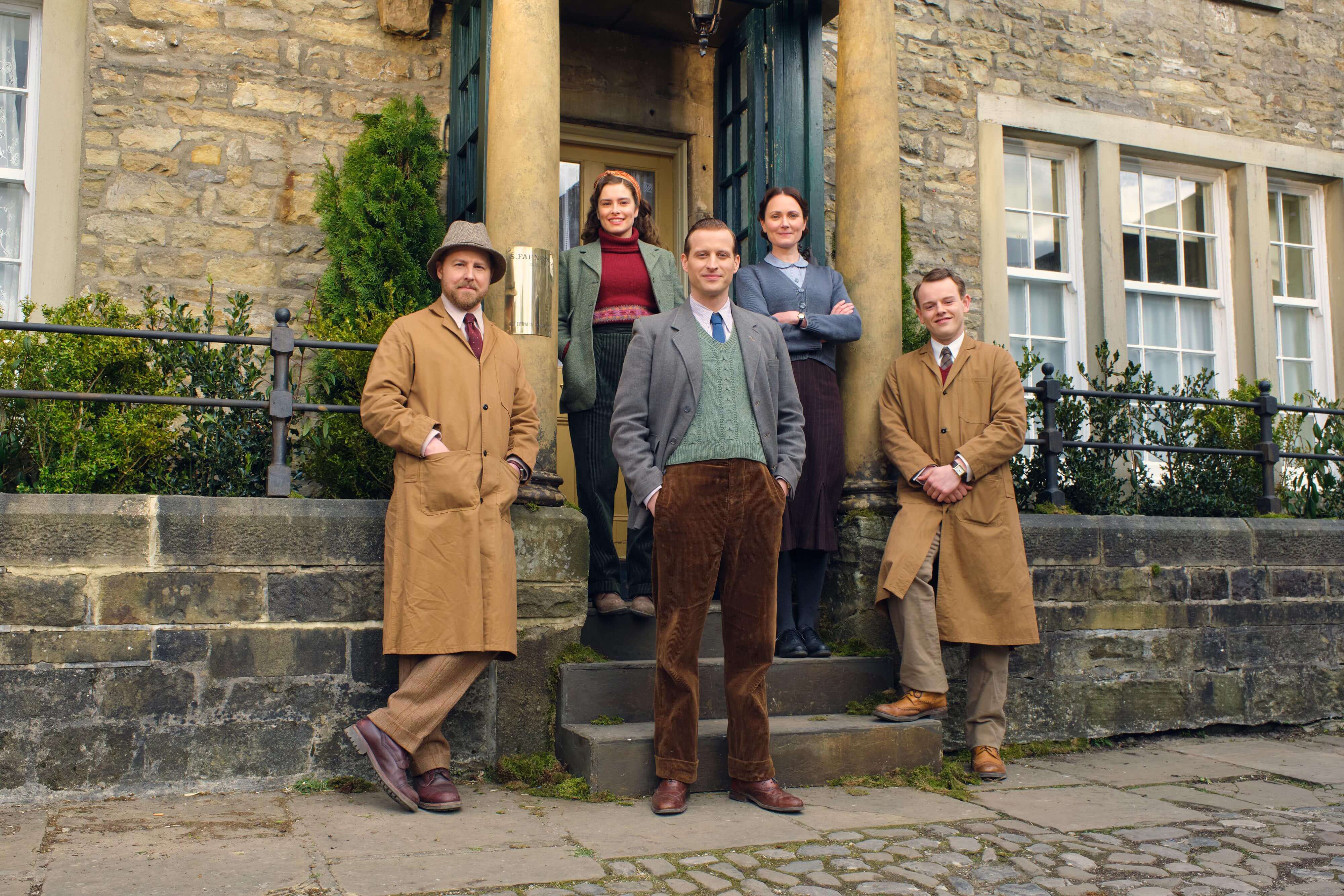 All Creatures Great and Small returns, kicking off three months after the events of series one. James returns to Darrowby to try and find out more about Helen's feelings for him before making a decision on taking a job at a high-end veterinary practice in Glasgow which his family is keen for him to take. Will he remain in the Dales or return home to support his family?  
---
The Cotswolds with Pam Ayers 
Channel 5, Coming soon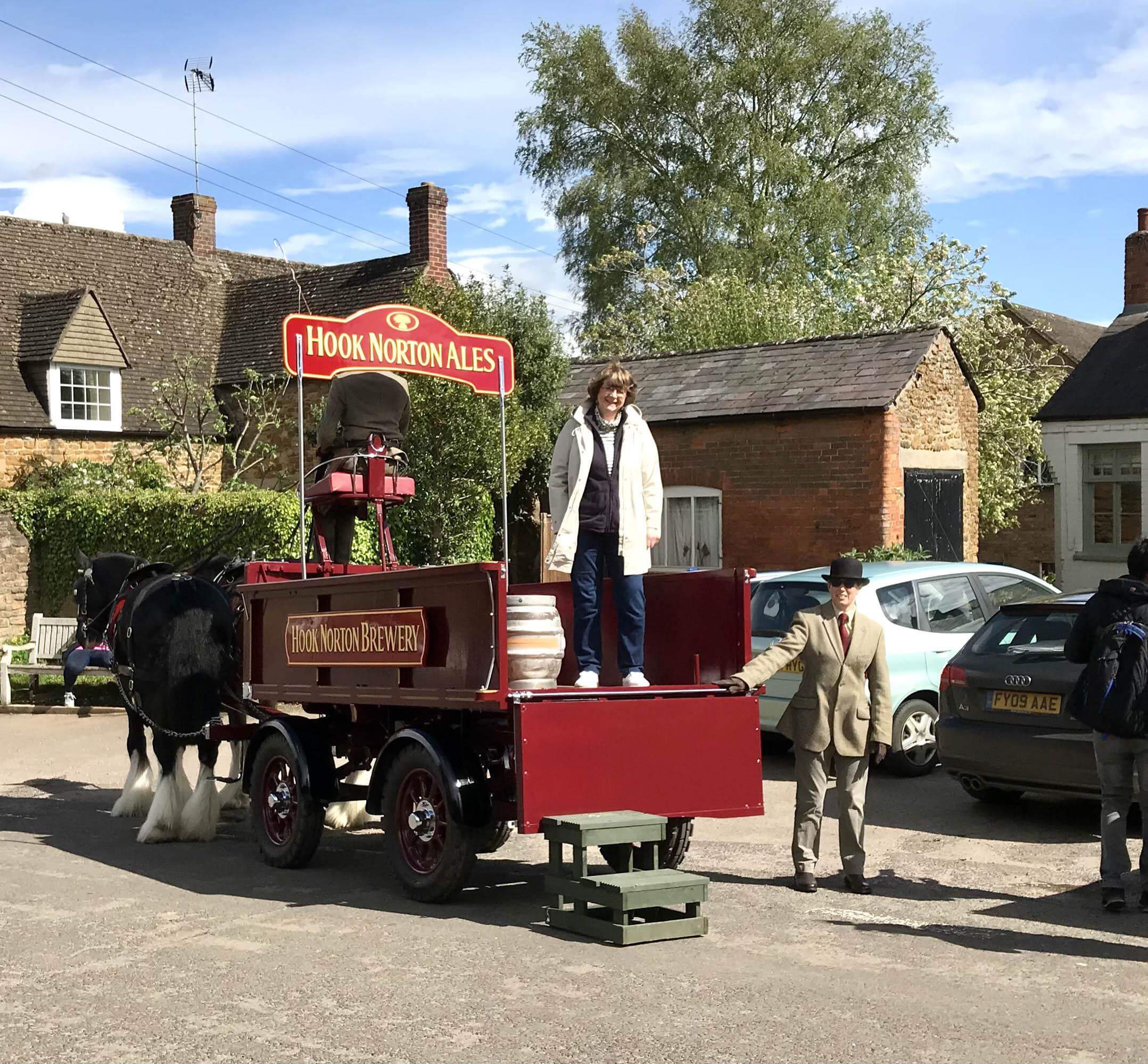 Join Pam as she explores the Cotswolds, uncovering some hidden treasures and surprising facts about this remarkable place which she calls home.  
---
Wentworth: The Final Sentence 
5Star, Coming soon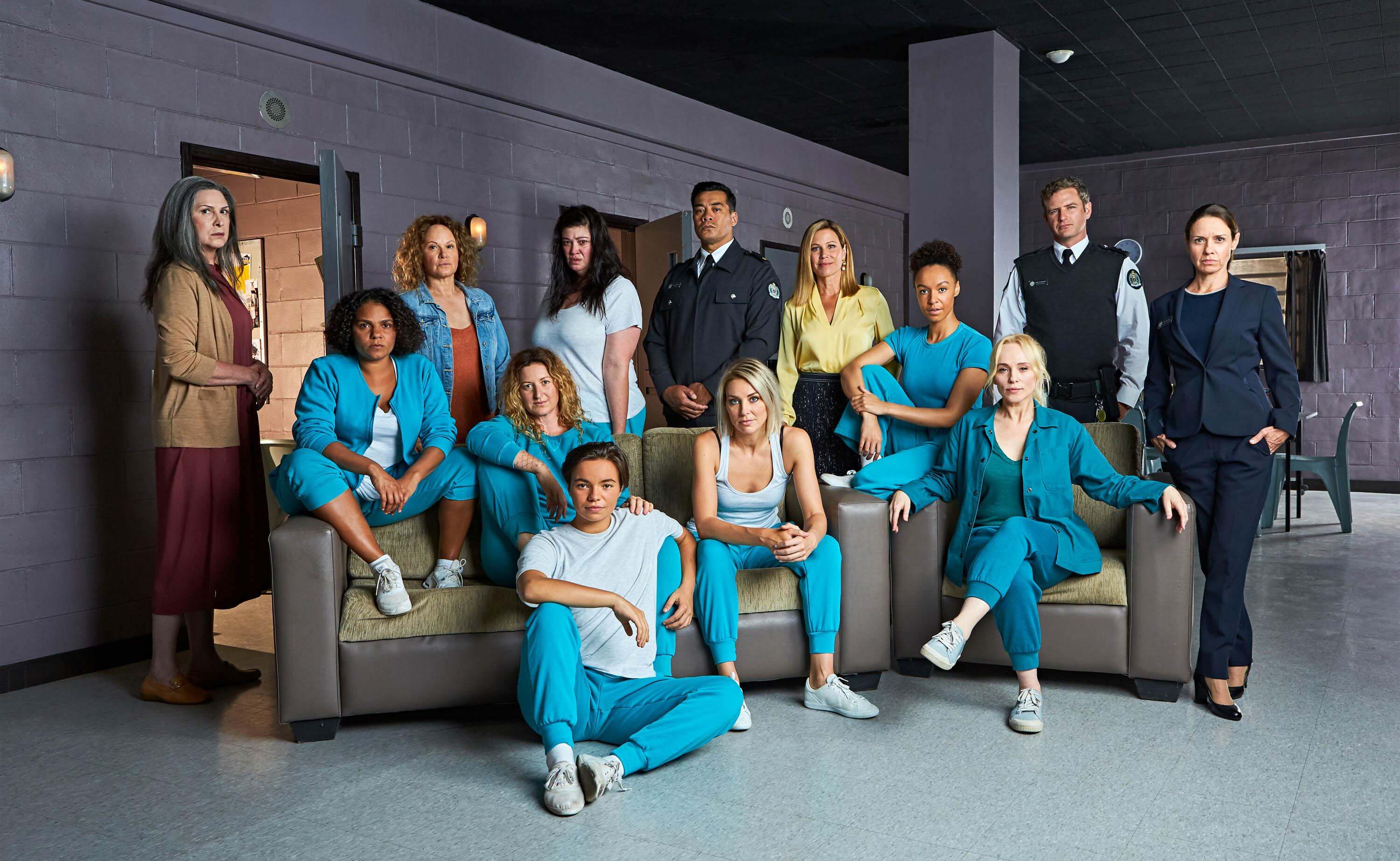 In the final season of Wentworth, tensions continue to rise between the inmates. Marie finds herself caught up in a vengeance pact with Sheila following on from Allie's death, while Boomer steps up to become Top Dog. Tune in this month on 5Star. 
---
The Great Escape 
Channel 5, Coming soon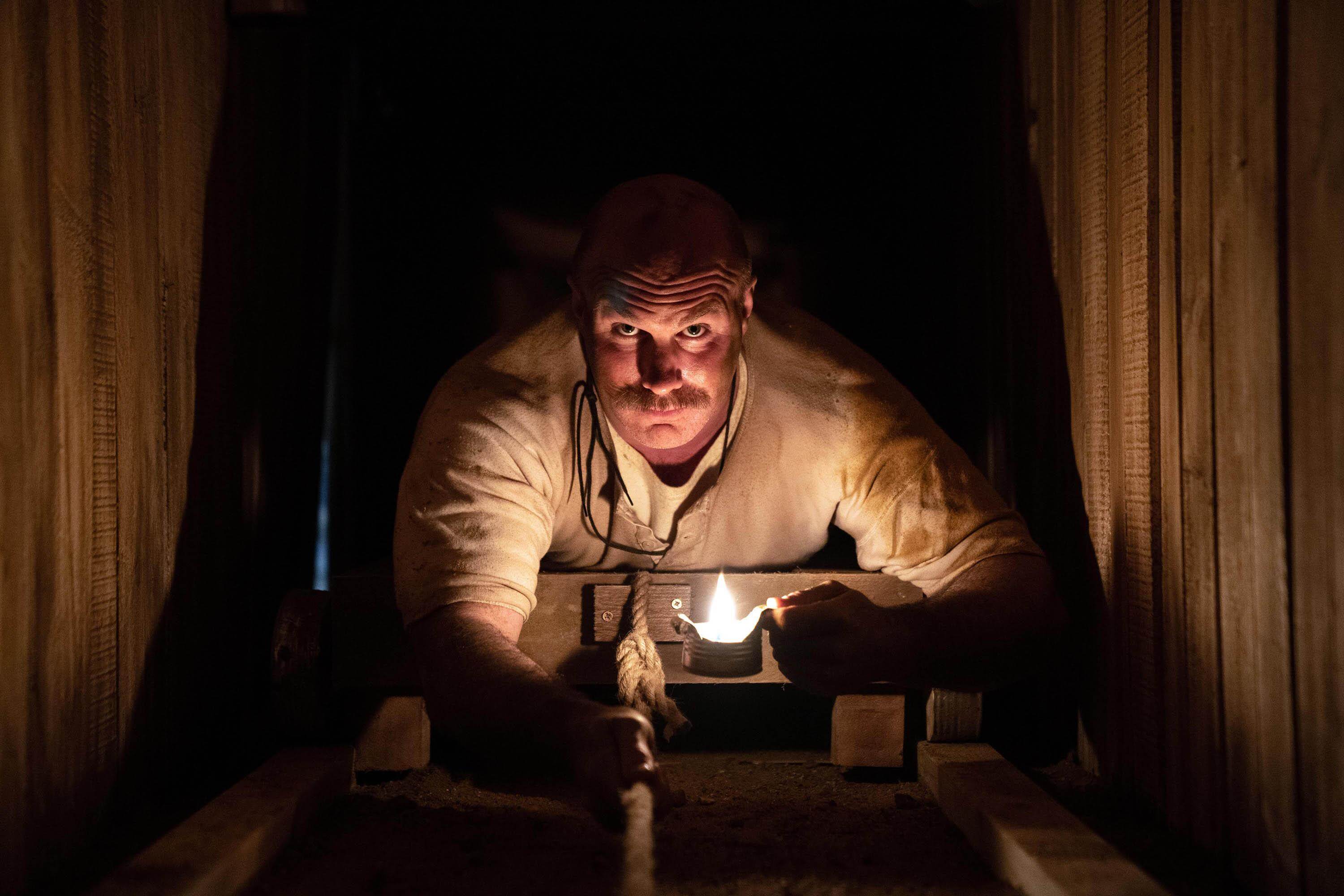 Starring Steve McQueen and James Garner, The Great Escape is one of the best known and well loved WWII classic films ever. Based on a mass escape attempt by Allied prisoners of war from a German camp, the film captured our imaginations. Now, this gripping new series will explore the true story of The Great Escape as one of the most iconic tales of WWII.  
---
NEW ON DAVE: 
Late Night Mash, S2 
Dave, Thursdays starting 2nd September at 9pm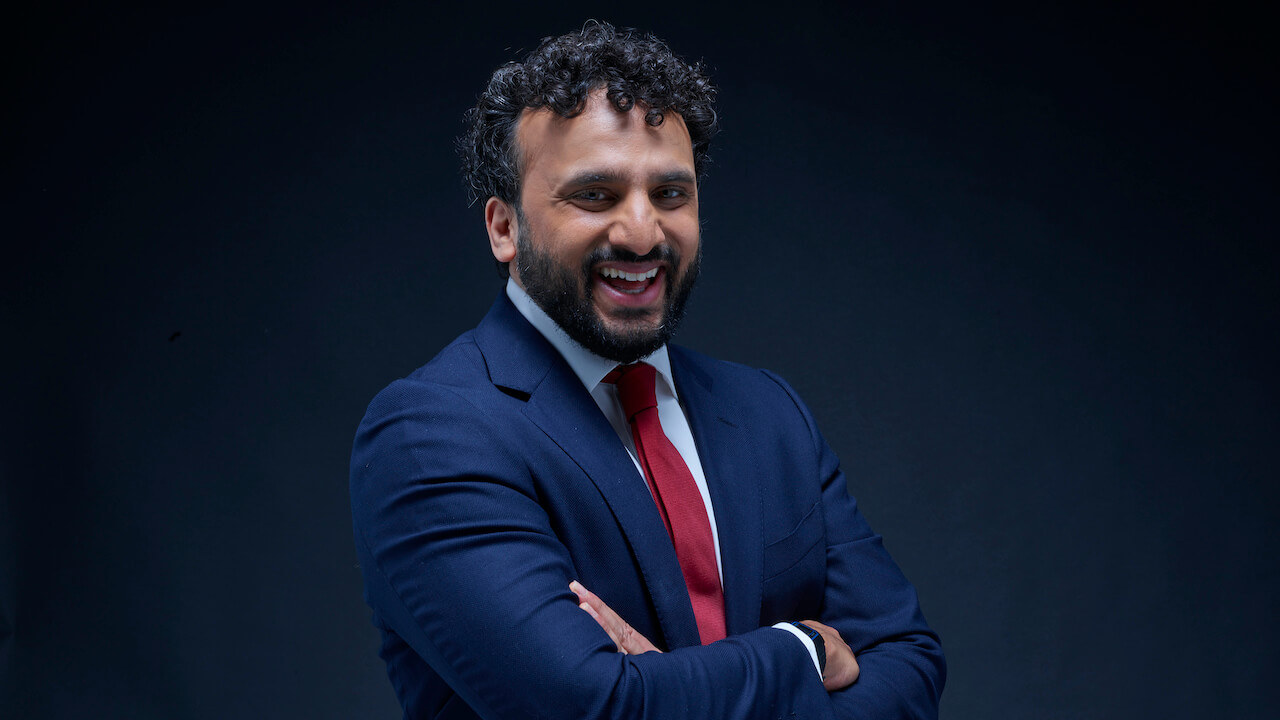 Nish Kumar is back to host Late Night Mash, the talk show which taps into the zeitgeist to give top notch fake news reports and up-to-the-minute topical insights. Kumar will be joined be fellow comedians Rachel Parris, Ellie Taylor, Geoff Norcott and Steve N. Allen.  
---
British as Folk 
Dave, Mondays starting 12th September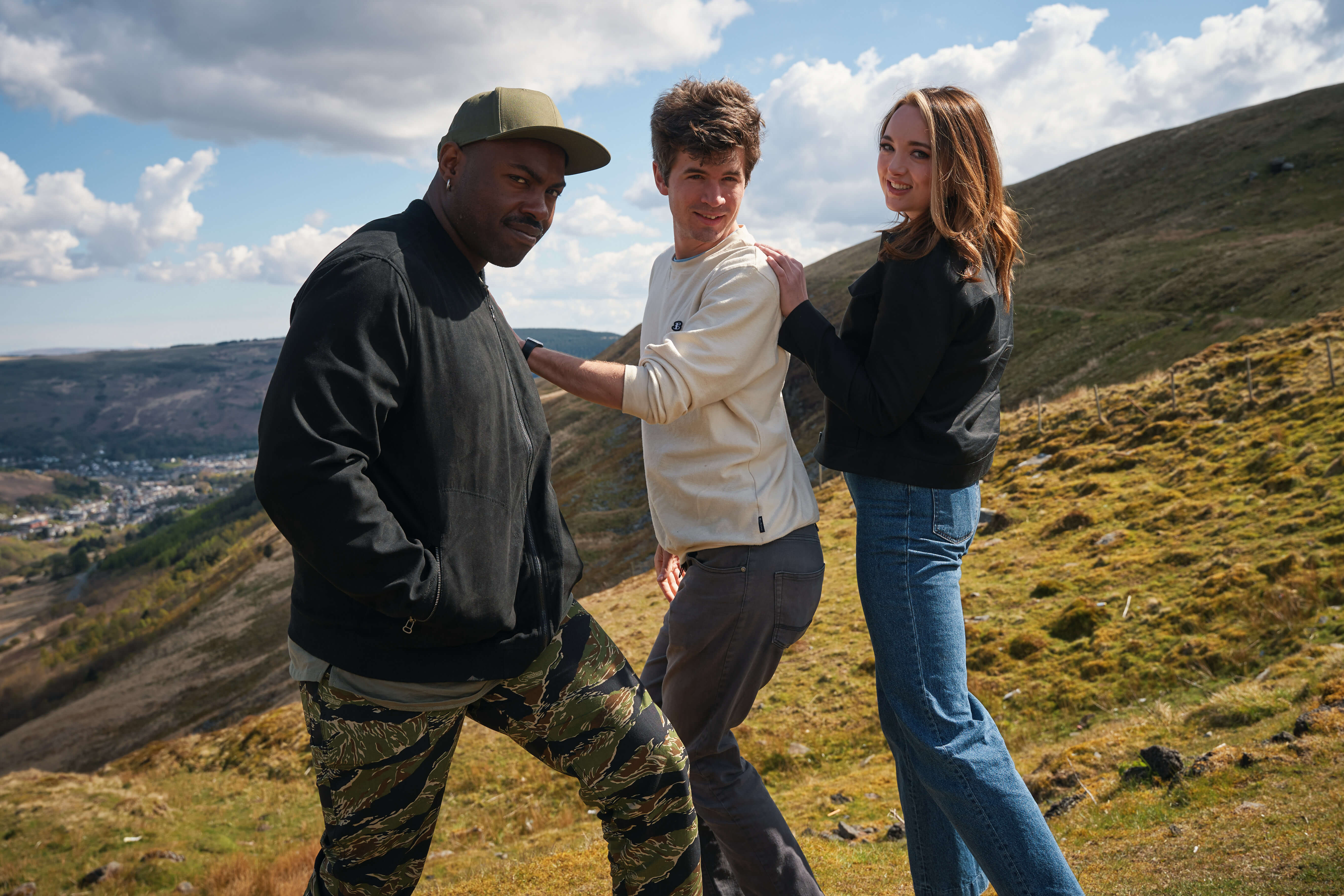 In this brand-new UKTV original, comedians Fern Brady, Darren Harriott and Ivo Graham will travel the UK exploring British stereotypes and traditions, answering the big questions like "is it really grim up north" and "do the Scots really hate the English?" to create their very own brutally honest guide to the UK.   
---
Outsiders 
Dave, Wednesdays starting 29th September 
Another must-see UKTV original is David Mitchell's exciting new comedy series Outsiders. In the entertainment show, David will challenge three pairs of comedians to prove they can survive (and thrive) in the great outdoors as they compete for badges. The teams will be Ed Gamble and Lou Snaders, Jessica Knappett and Jamali Maddix and Kerry Godliman and Toussaint Douglass. It's like scouts...but for comedians.   
---
NEW ON DRAMA:  
The Brokenwood Mysteries, S7 
Drama, Mondays starting 6th September at 8pm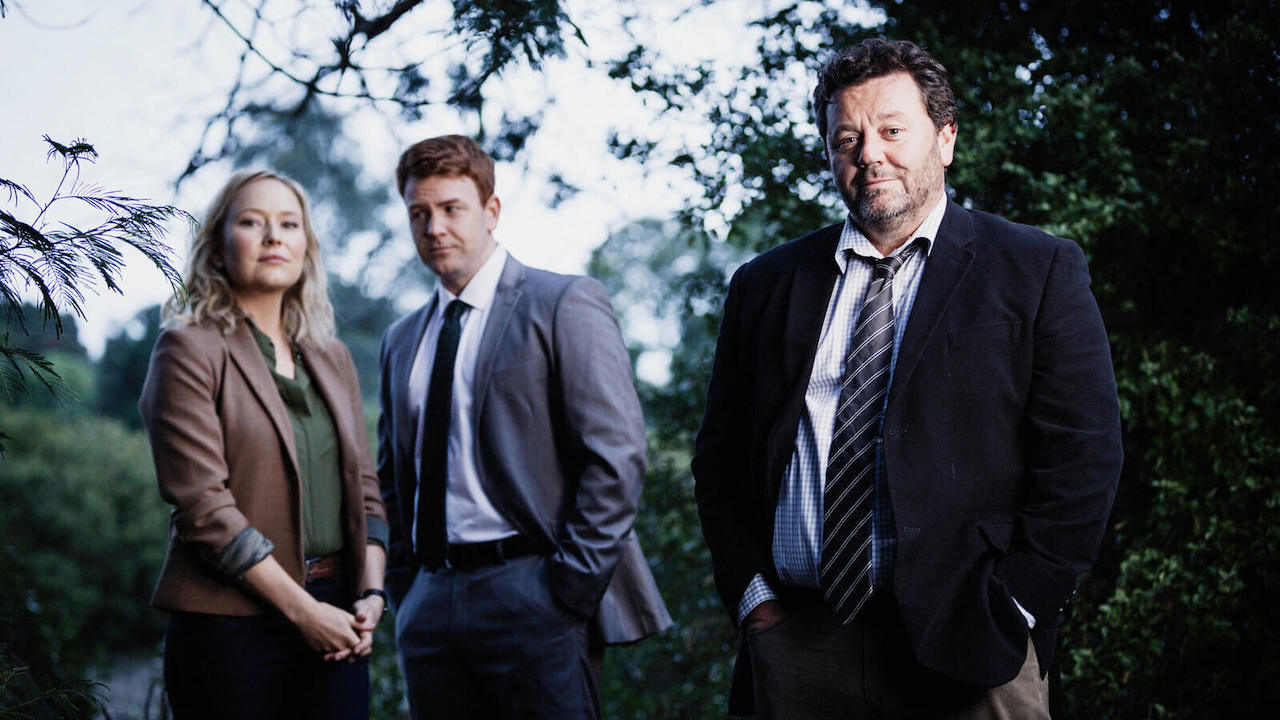 In it's UK premiere, The Brokenwood Mysteries returns for a 7th series. We'll return to the New Zealand town of Brokenwood as Senior Sergeant Mike Shepherd, Detective Kristin Sims, Detective Sam Been, pathologist Gina Kadinsky and Detective Daniel Chalmers attempt to solve the strange crimes in this small town. Tune in on Mondays on Drama, and watch series 1-6 on UKTV Play.  
---
Broken 
Drama, Sundays from 12th September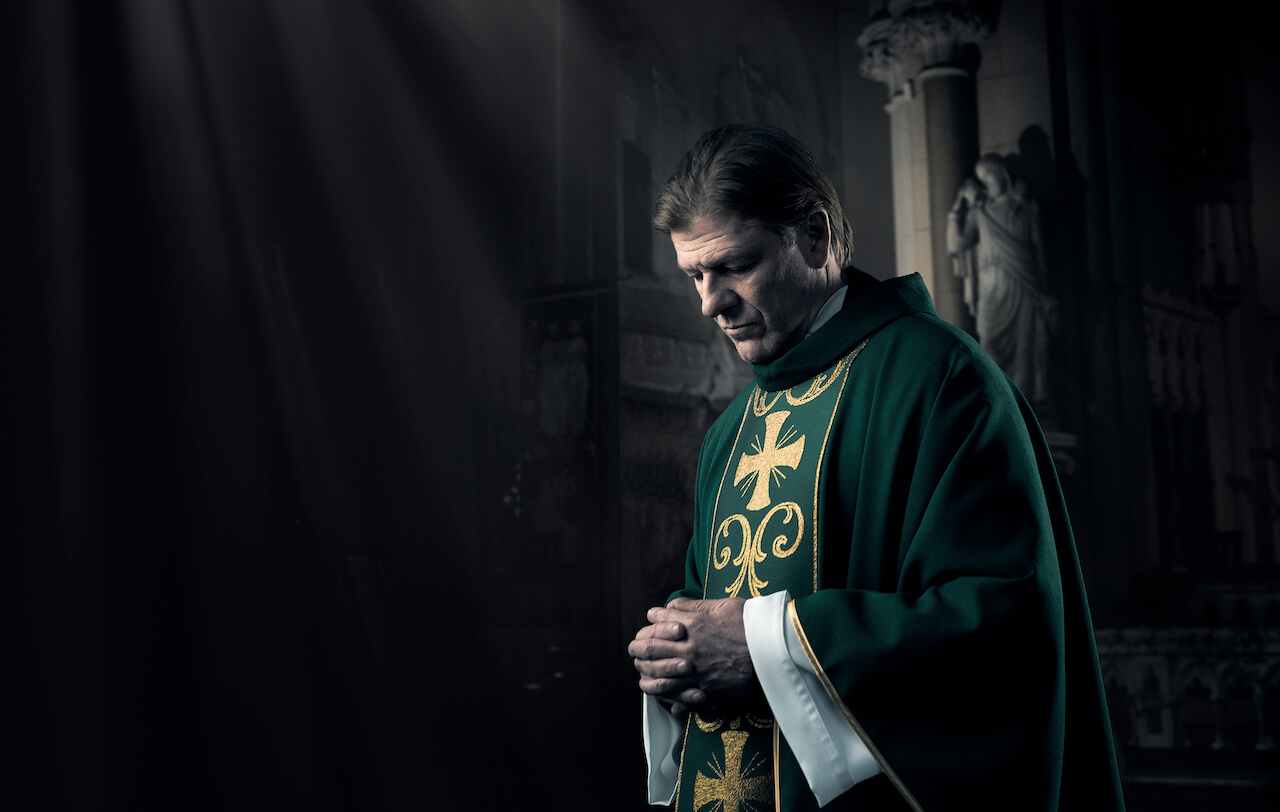 New to Drama is Broken, a gripping thriller starring Sean Bean as a Catholic priest with a chequered past who tries to tame his own demons by being a confidant and counsellor to his congregation.  
---
Bad Girls
Drama, Wednesdays at 11:20pm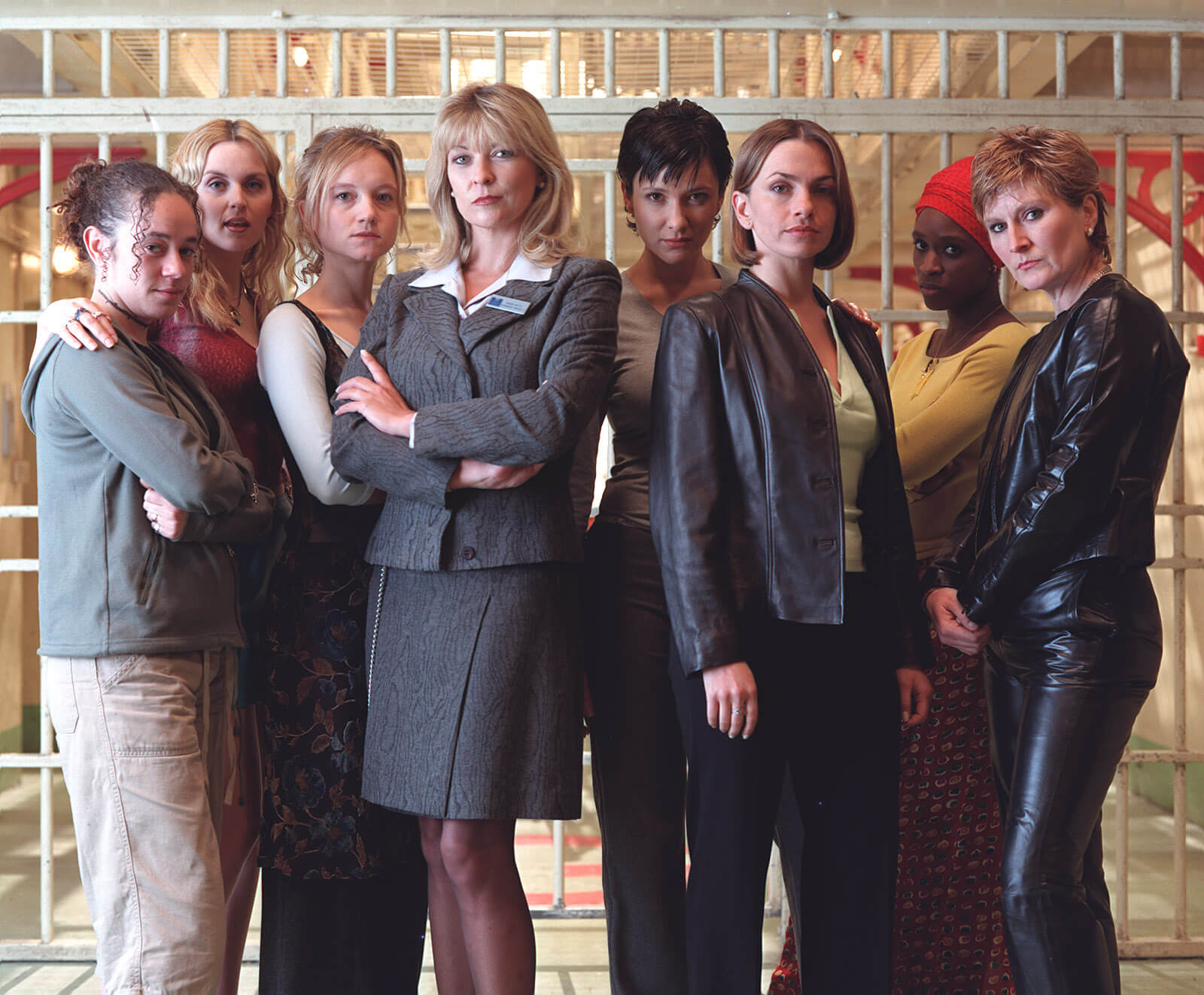 The legendary British drama continues on Drama. Watch the full box sets of Bad Girls on UKTV Play.    
---
NEW ON YESTERDAY: 
The Architecture the Railways Built, S3 
Yesterday, Starts Monday 13th September at 8pm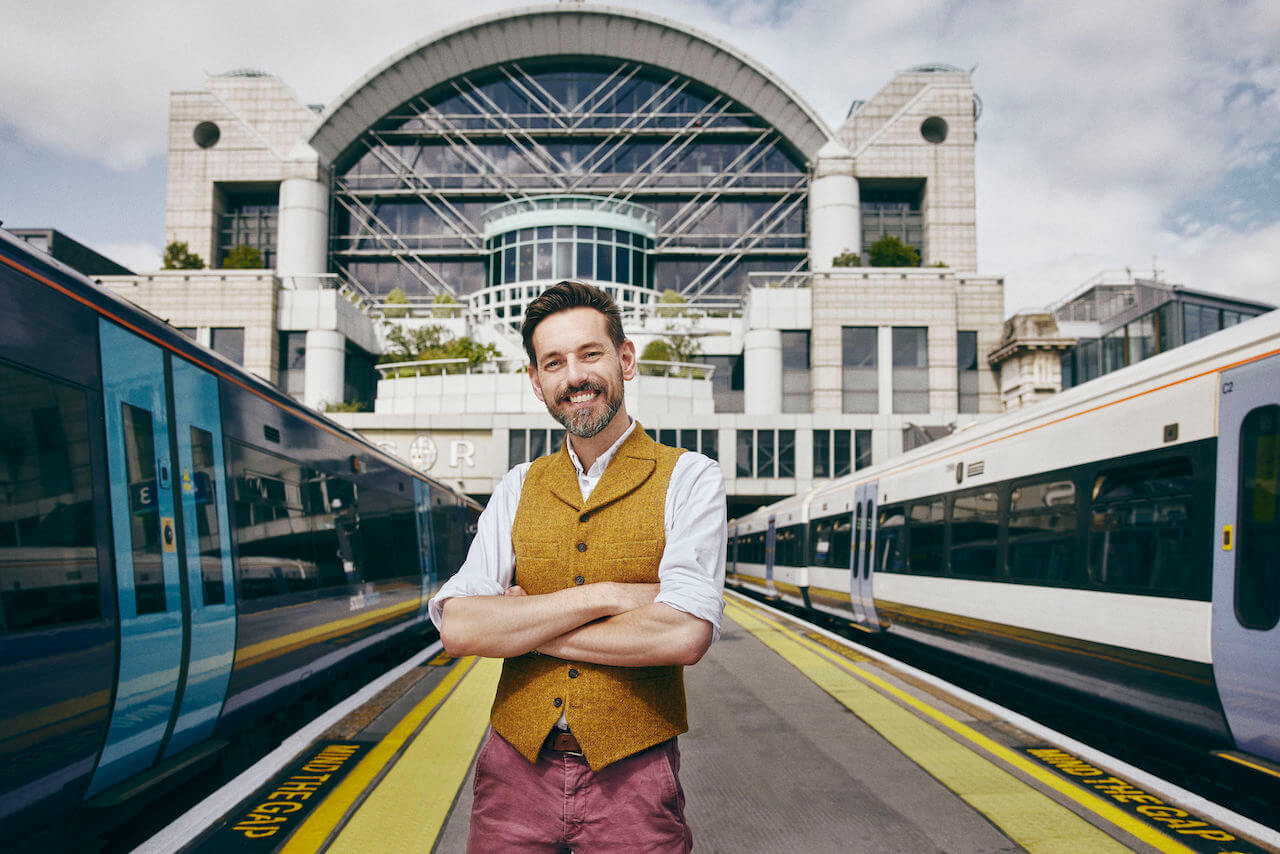 Tim Dunn returns for a third series of The Architecture the Railways Built, travelling the UK and Europe to explore more remarkable structures built to support the railways. From viaducts to local stations and railway hotels, discover the hidden histories of these iconic designs. Plus, watch series 1 and 2 as box sets on UKTV Play.  
---
Abandoned Engineering, S8 
Yesterday, New episodes every Wednesday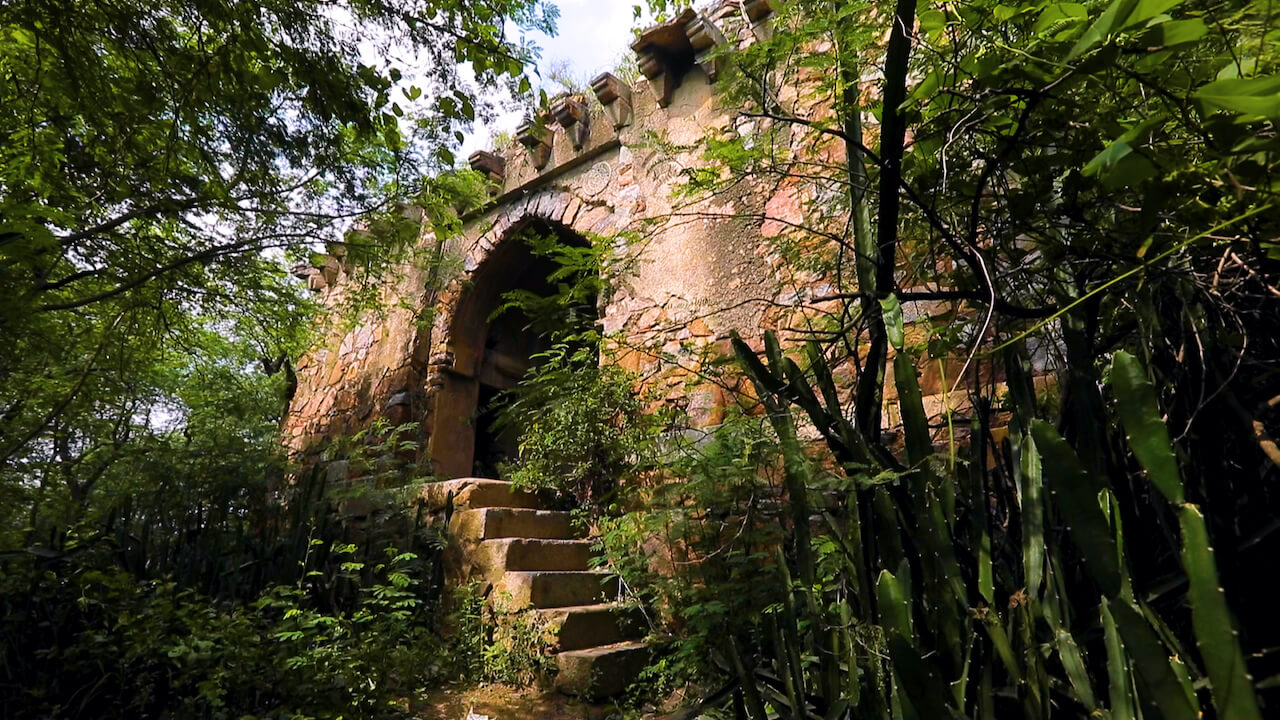 Abandoned Engineering returns for an eighth series, travelling the globes from abandoned and intriguing spots which show the outstanding feats of engineering which have been left empty and forgotten. From the palace of a Communist dictator to a ghost town in Colombia, explore these decaying structures to learn their histories and secrets.  
More history documentaries to watch
---
NEW ON BLAZE: 
PARANORMAL WEEK ON BLAZE: 
Every night from 9pm to 12am from 30th August to 4th September, you can dive into spooky telly exploring the strange and paranormal on BLAZE (if you dare...) 
Cursed: The Bell Witch  
BLAZE, Starts Monday 30th August to Friday 3rd September 10pm 
After a curse is place upon a Tennessee family in the 1800s after a violent murder, a descendant of the family tries to reverse the curse and improve his family's fortunes.  
---
American Haunting  
Monday 30th August to Wednesday 1st September at 11pm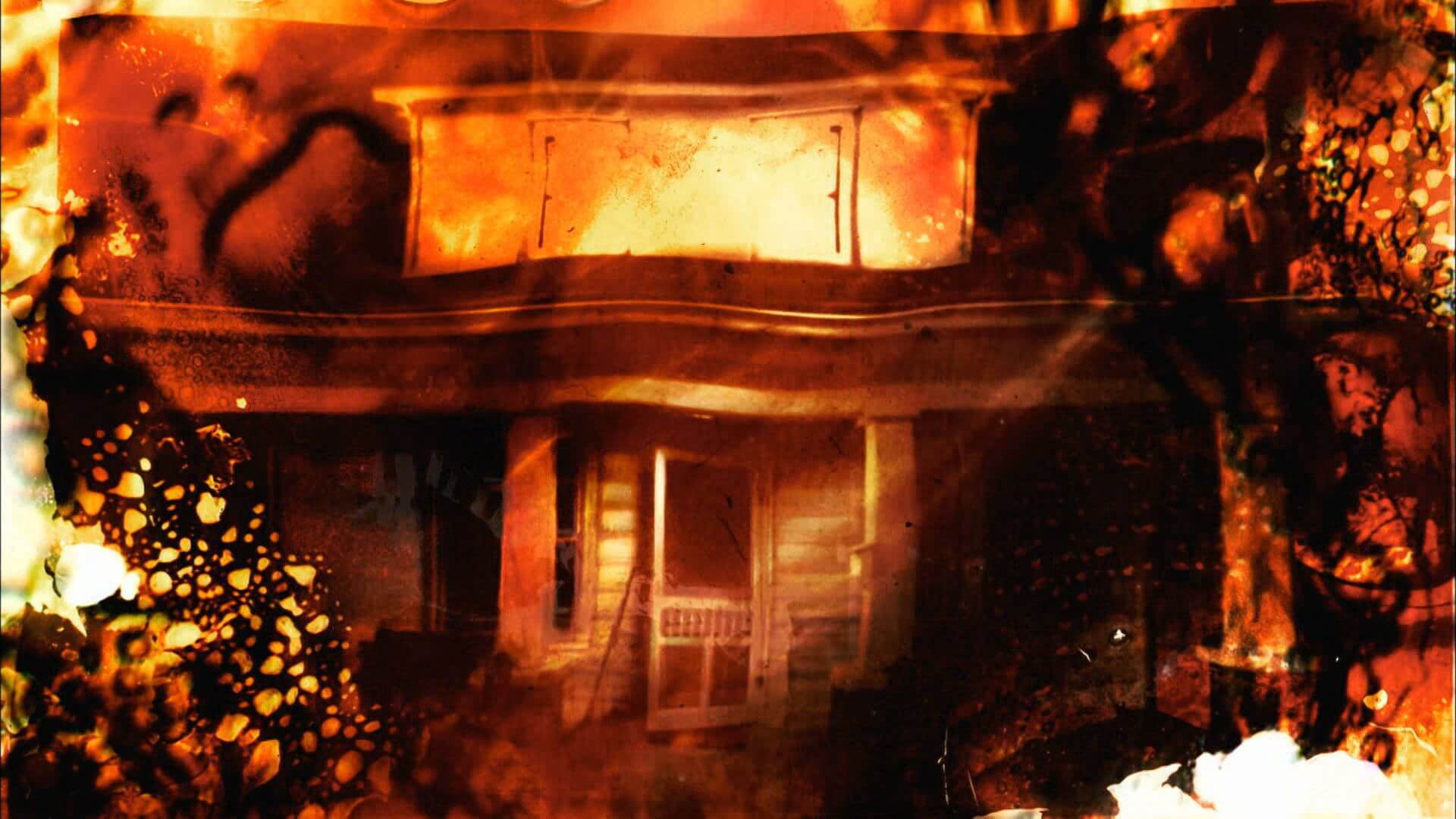 Take a peek into the world of people who dare to live inside haunted homes in this new paranormal documentary series for a firsthand look at life inside a house with numerous mysterious incidents and insight into how living in a haunted house can affect your daily life.  
---
Paranormal: Caught On Camera S3a 
BLAZE, Starts Wednesday 1st September at 9pm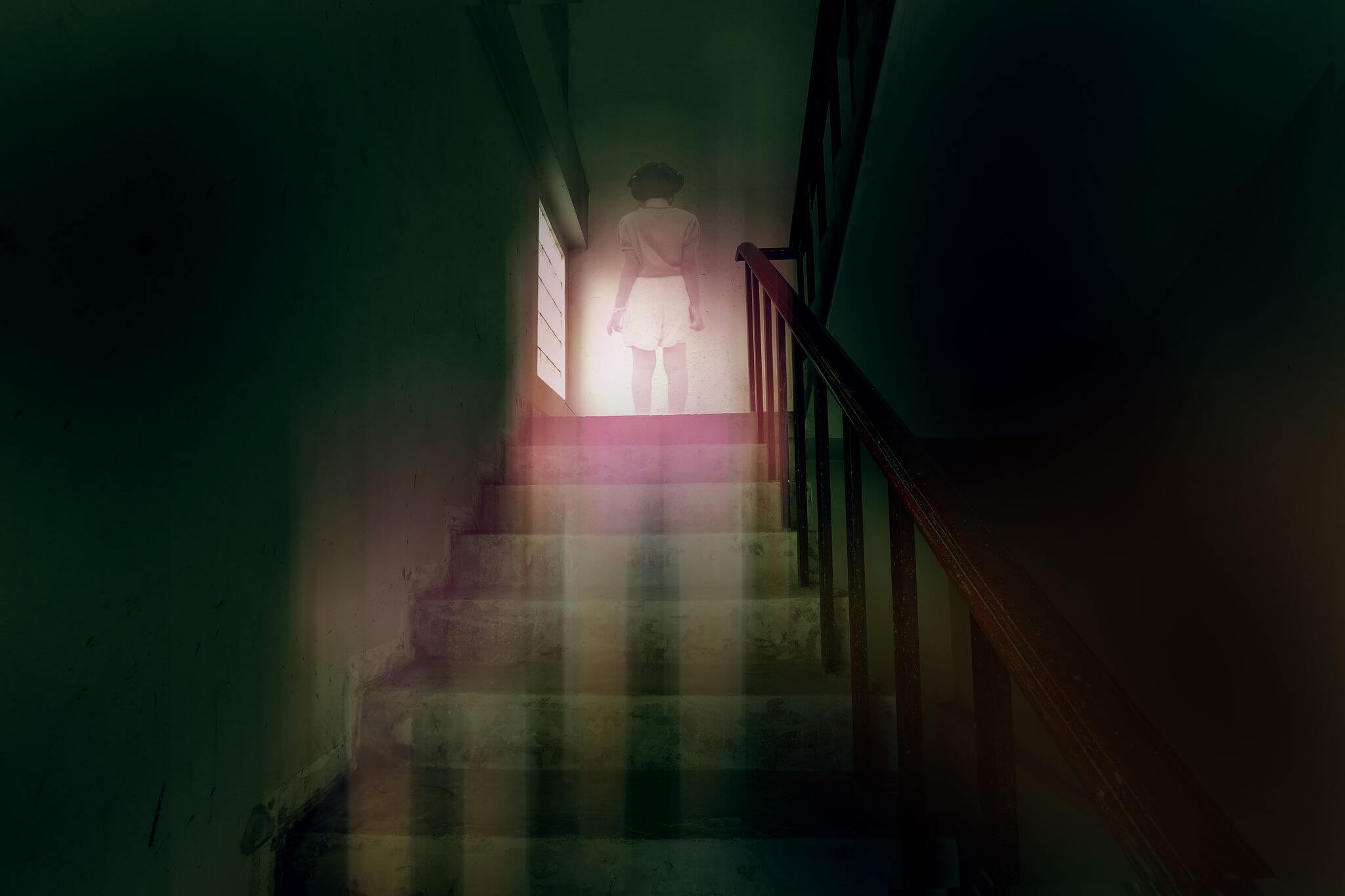 Paranormal: Caught on Camera continues on BLAZE as the team investigates spooky happenings across the country, endeavoring to capture these mysterious hauntings and paranormal activity on camera to prove its existence.  
---
Believers 
BLAZE, Thursday 2nd September – Friday 3rd September at 11pm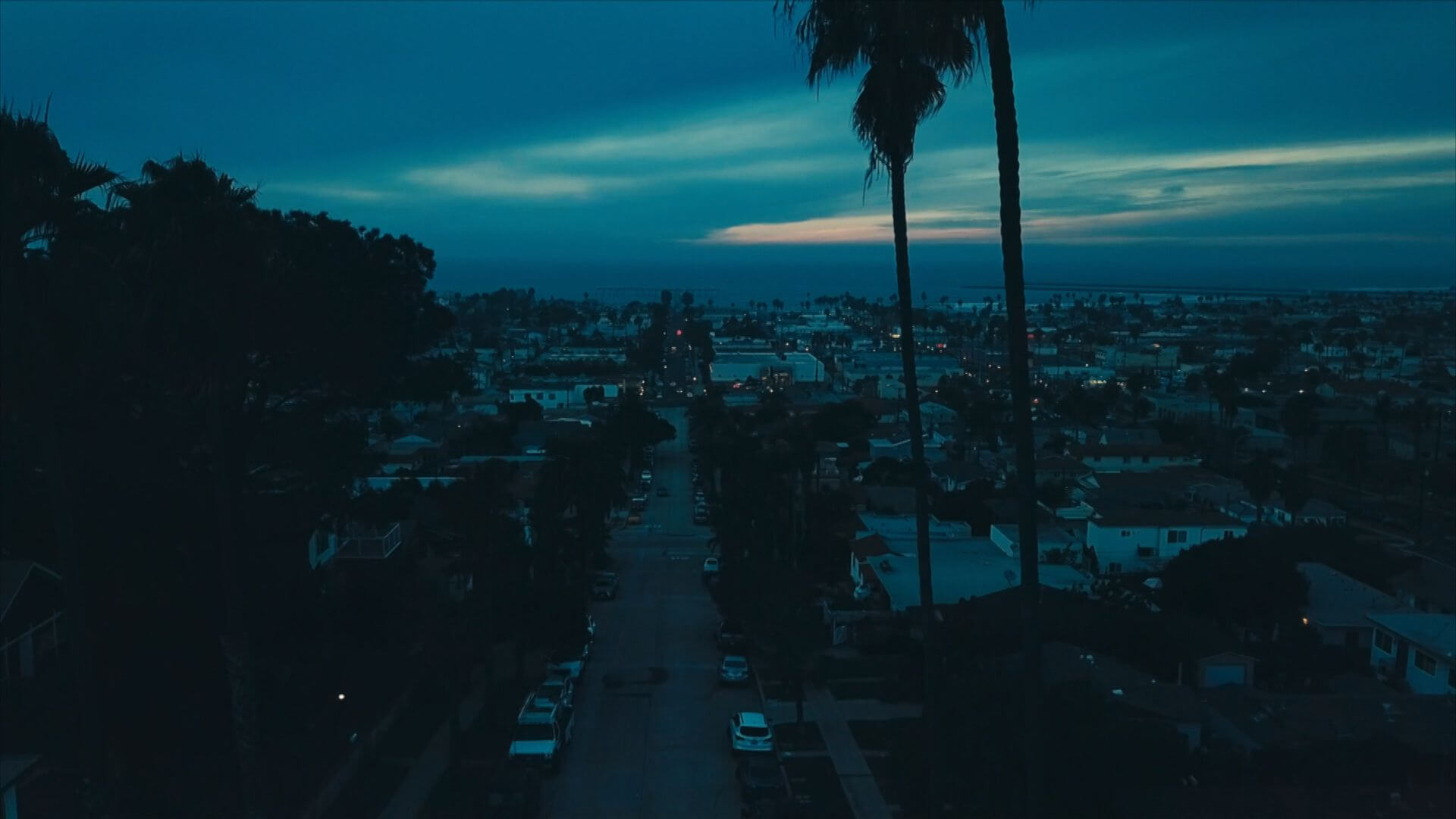 Told by those who have come into contact with the paranormal first-hand, these spine-chilling tales will have you on the edge of your seat. With real video and audio recordings, these paranormal investigations will turn you into a believer.... 
---
Missing 411: The Hunted 
BLAZE, Saturday 4th September at 11pm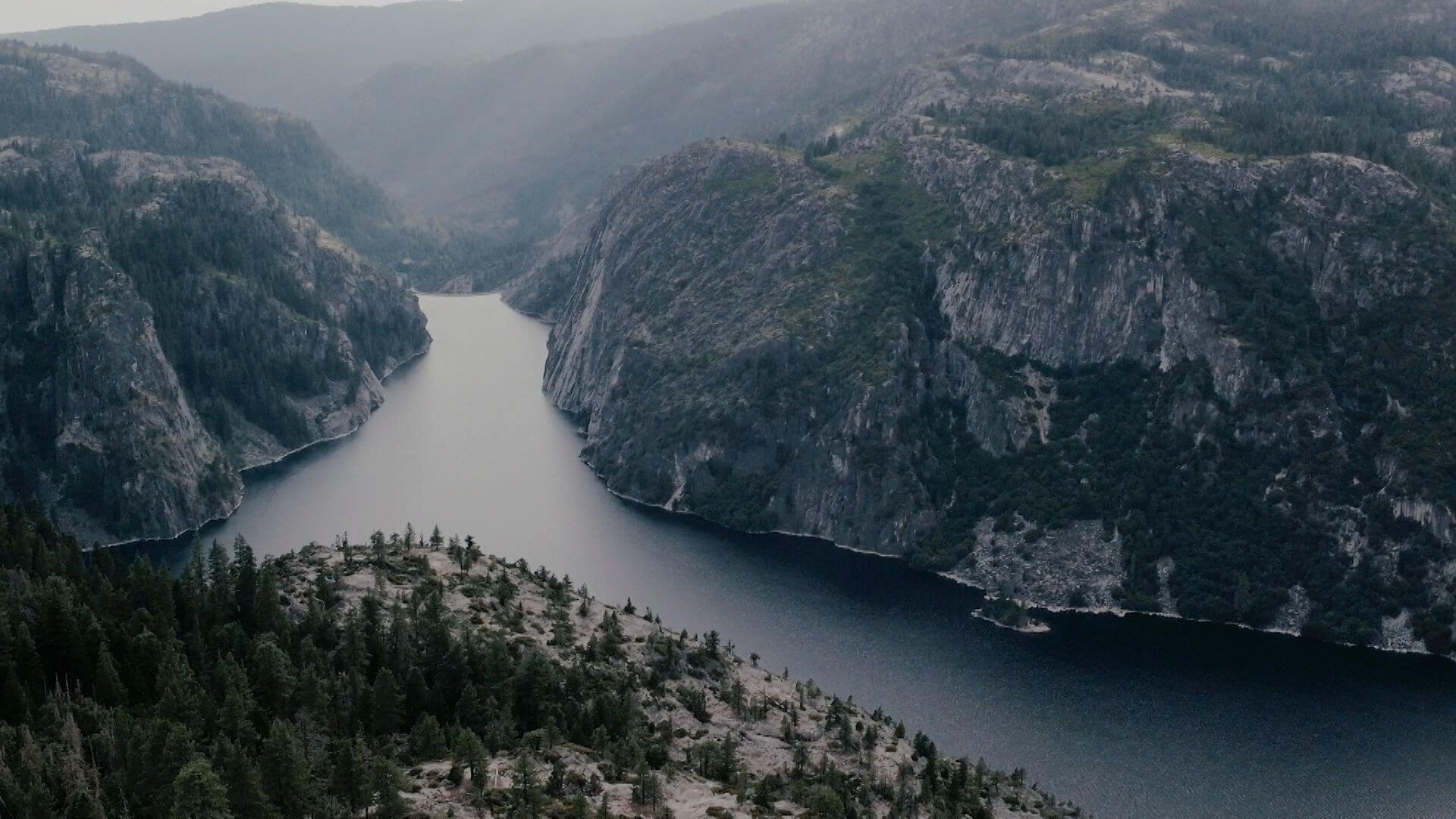 Based on the series of books written by David Paulides, Missing 411 follows the unsolved but eerily similar disappearances of five children in the wilds of North America. 
---
Return of the Amityville Horror 
BLAZE, Friday 3rd September at 11pm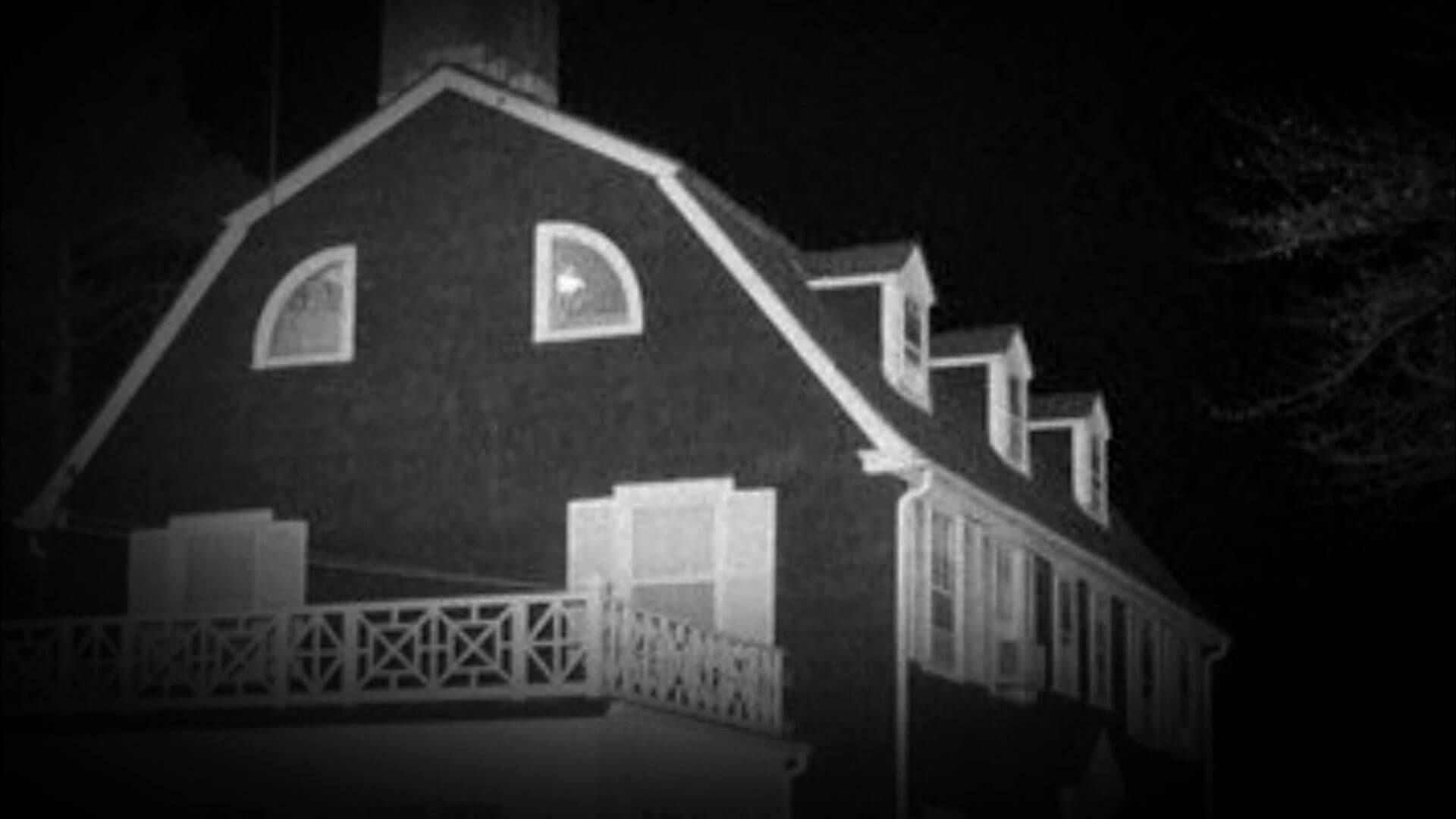 Considered one of history's most famous hauntings, the Amityville Horror is known by all followers of the paranormal. But could the demonic spirit have returned? Follow BLAZE's investigation to see if Amityville's spirits merely exist, or if they've begun to take over yet again. 
---
NEW ON QUEST: 
Salvage Hunters, S15B 
Quest, Starts Wednesday 22nd September at 10pm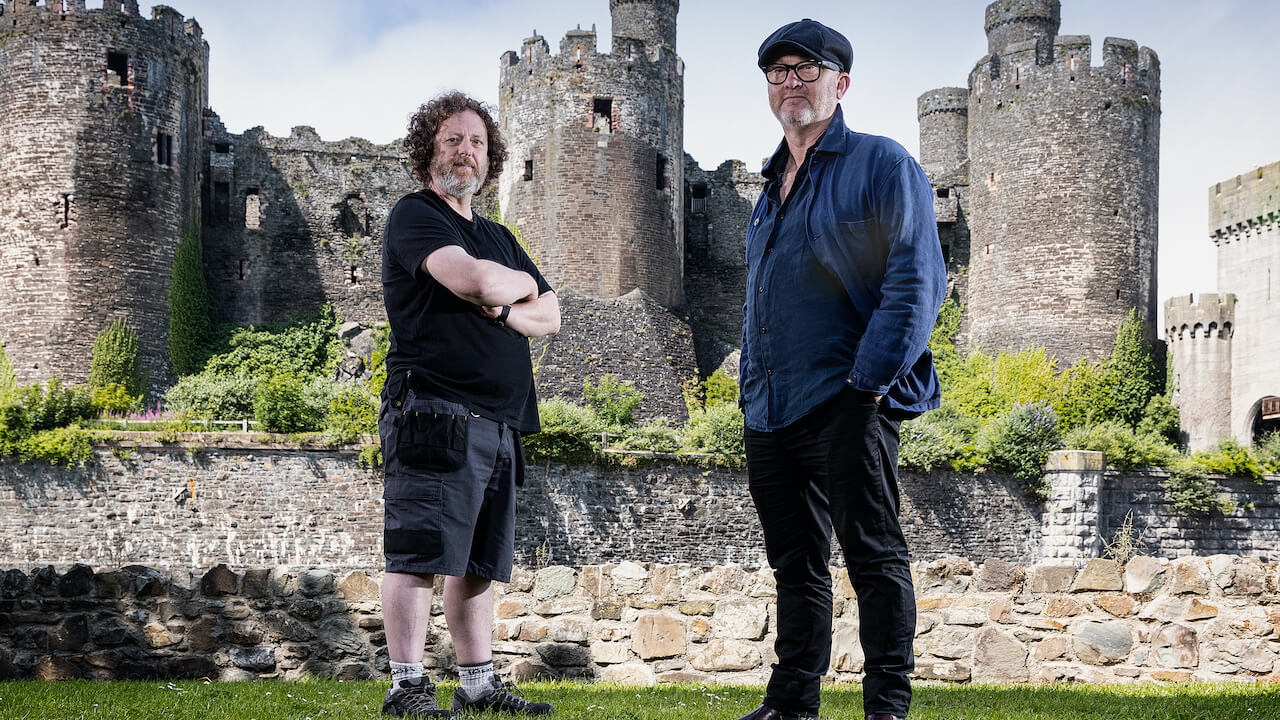 Series 15 of Salvage Hunters continues following treasure hunter and architectural salvage dealer Drew Pritchard on his quest to find hidden gems.  
---
Jimmy Doherty's Dream Builds on Wheels, S1 
Quest, Starts Tuesday 28th September at 9pm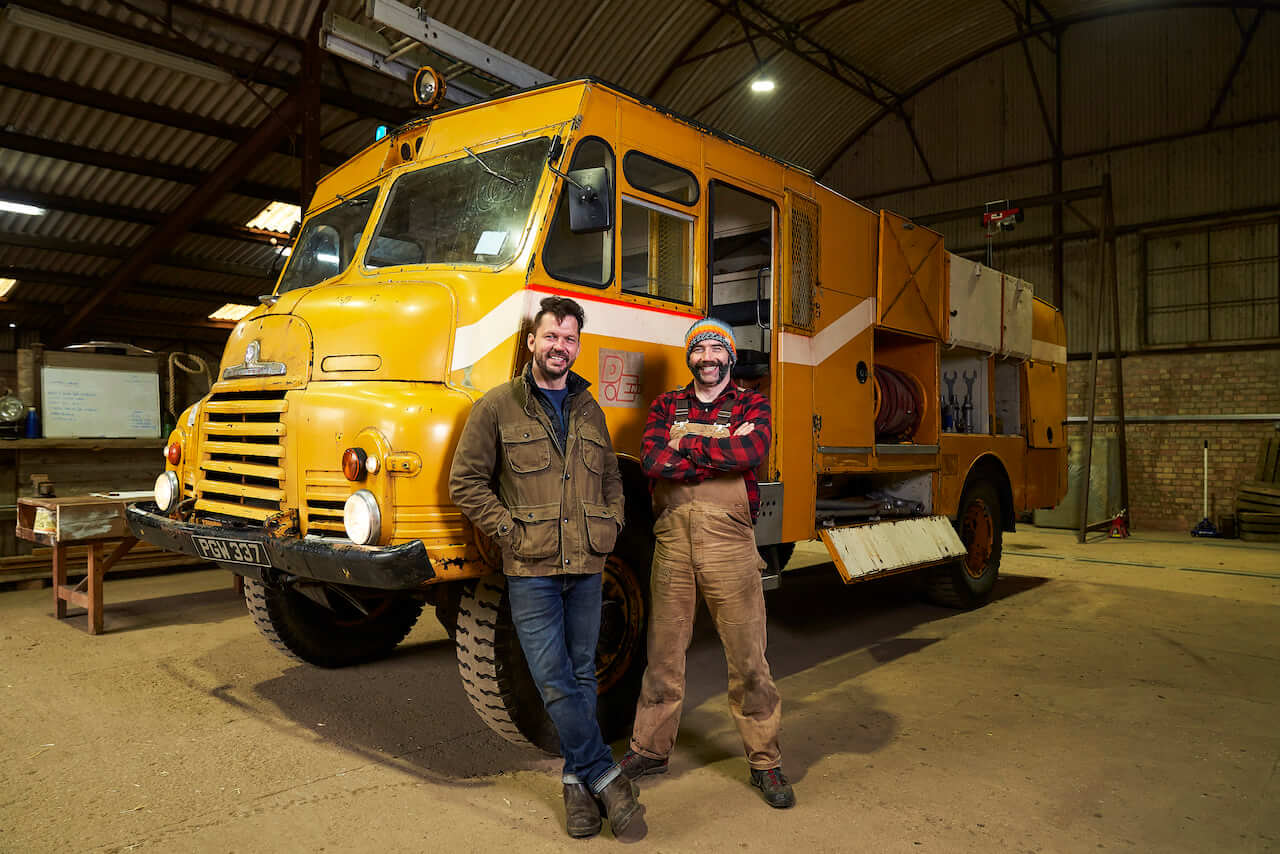 Following farmer (and life-long tinkerer) Jimmy Doherty, this new series sees Jimmy turn run down old bangers into amazing motoring marvels. From turning fire engines into mobile homes, Jimmy and his engineer buddy Jimmy de Ville are ready to bring their dream builds to life.  
---
NEW ON DMAX: 
Jade Fever, S6 
DMAX, Starts Wednesday 8th September at 10pm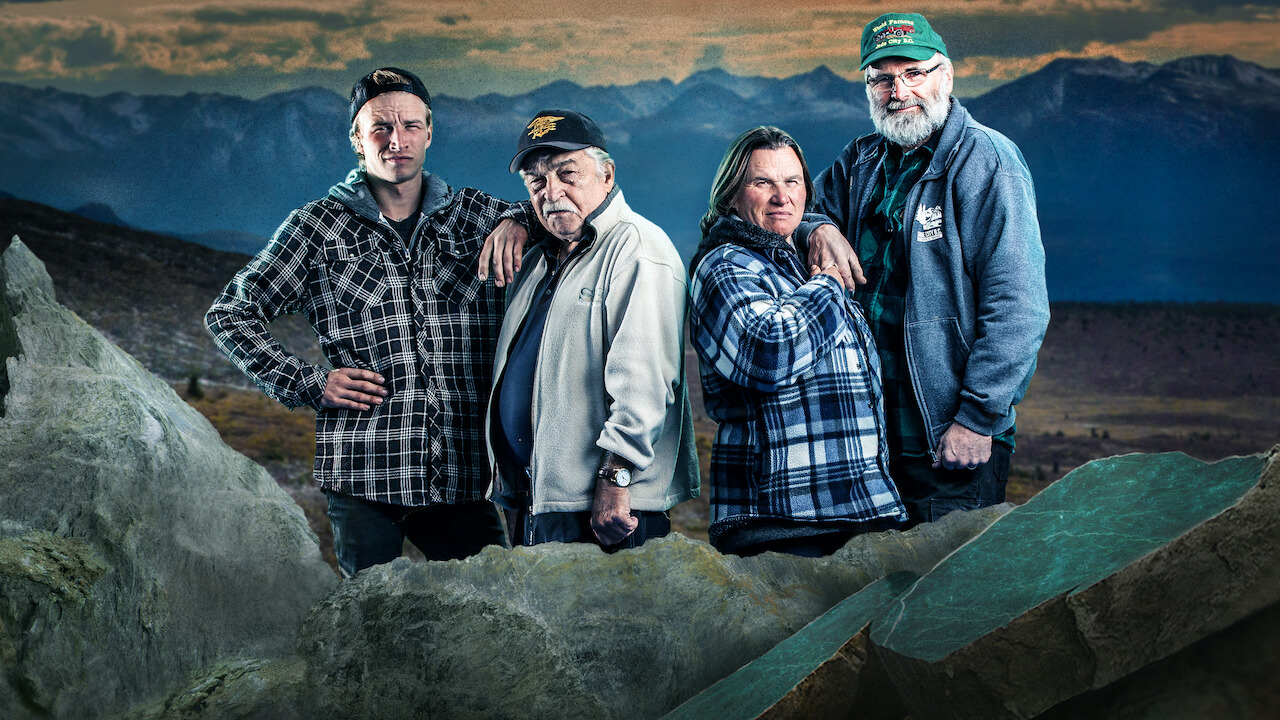 When a buyer in Vietnam places a jade order worth $250,000, Claudia and the crew will have to get hunting to find some top quality jade to complete the life-saving deal.  
---
Billy Buys Brooklyn, S1 
DMAX, Starts Thursday 16th September at 9pm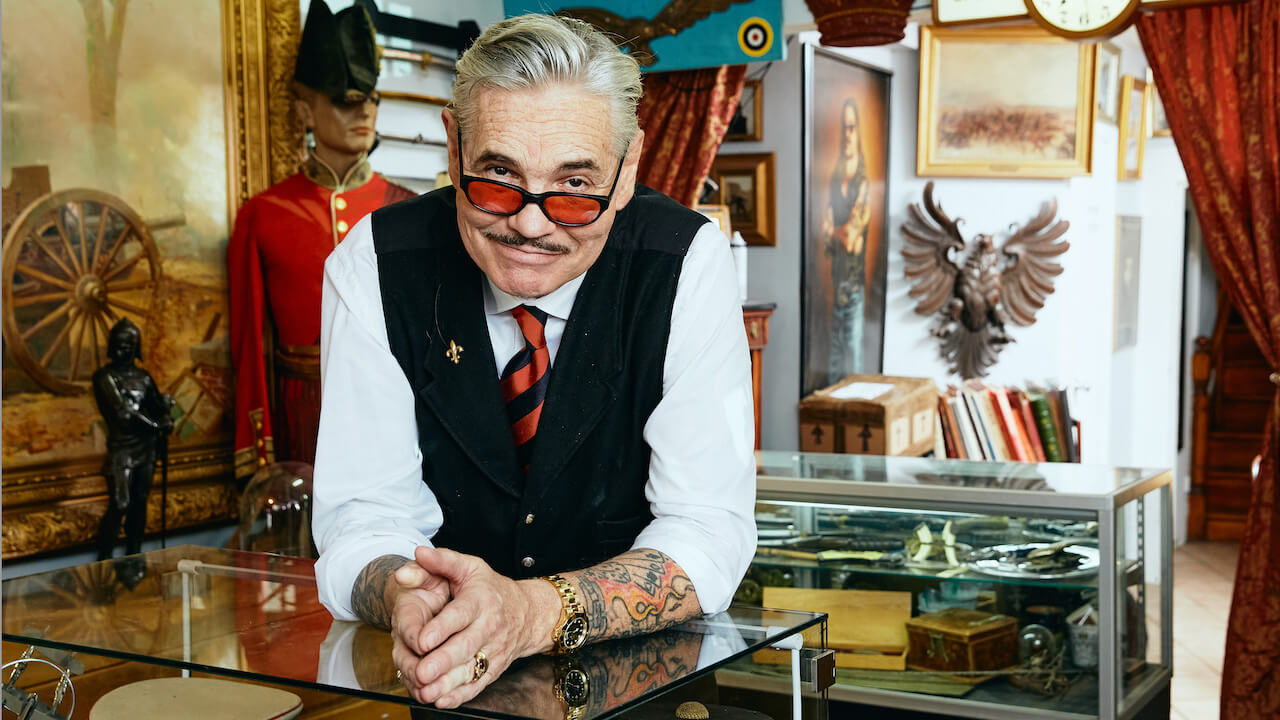 In this new series, eccentric businessmen Billy Leroy of Baggage Battles opens Billy's Antiques & Props to start selling antiques and collectables in the heart of Brooklyn, using his invaluable network of antiques dealers to uncover unique vintage items to fill the shelves. 
---
NEW ON REALLY:  
Helicopter ER, S7 
Really, Starts Tuesday 31st August at 10pm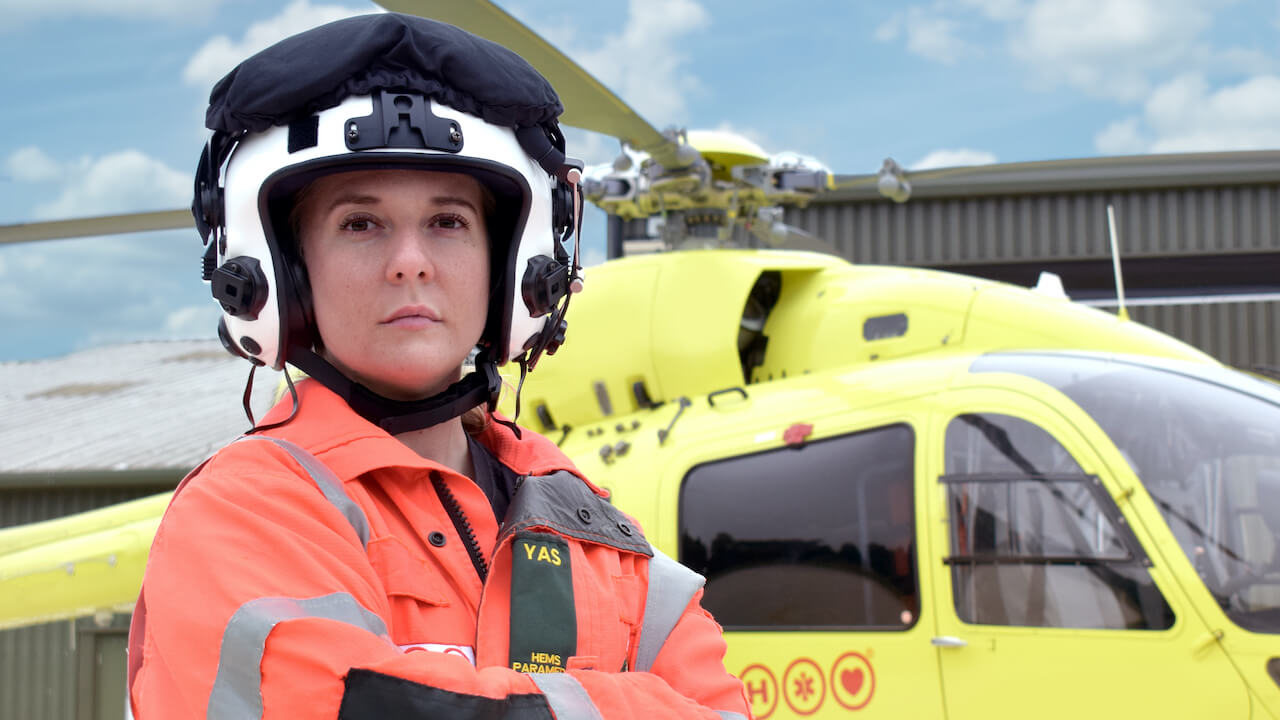 Join the paramedics, pilots and doctors of the Yorkshire Air Ambulance as they race against time and the elements to save the victims of serious accidents across Britain's biggest county in this dramatic documentary series.  
---
Hotel Paranormal, S1 
Really, Starts Thursday 9th September at 9pm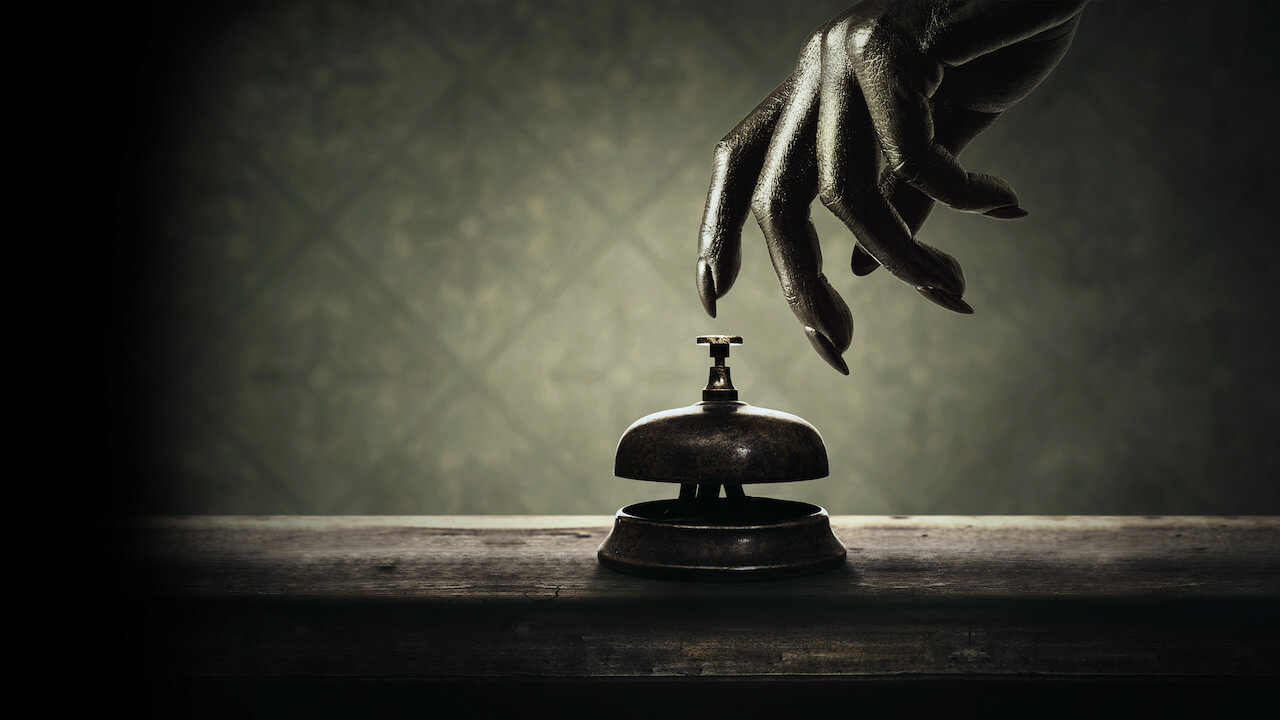 Tune in for terrifying true stories of those who have come face-to-face with unusual, paranormal hotel guests. Narrated by Dan Aykroyd, every episode will explore a different blood-chilling story from hotels from all over the world, from grand hotels to highway motels.  
---
NEW ON QUEST RED: 
Crimes Gone Viral, S1 
Quest Red, Starts Friday 3rd September at 10pm 
Discover the true story behind some of the most shocking crimes to ever go viral. From kidnappings to break-ins, car chases and more which have been captured on security cameras and dashboard surveillance, these crimes have racked up views in the millions.  
---
The Nolans Go Cruising, S2 
Quest Red, 29th September at 9pm  
The Nolans are cruising again in a whole new season packed with joy, laughs and fun as the sisters explore sites around the UK, all while bringing their unique charm and relationships to your television screens.  
---
NEW ON HGTV:
Quick Little Builds 
HGTV, Starts Monday 23rd August at 8pm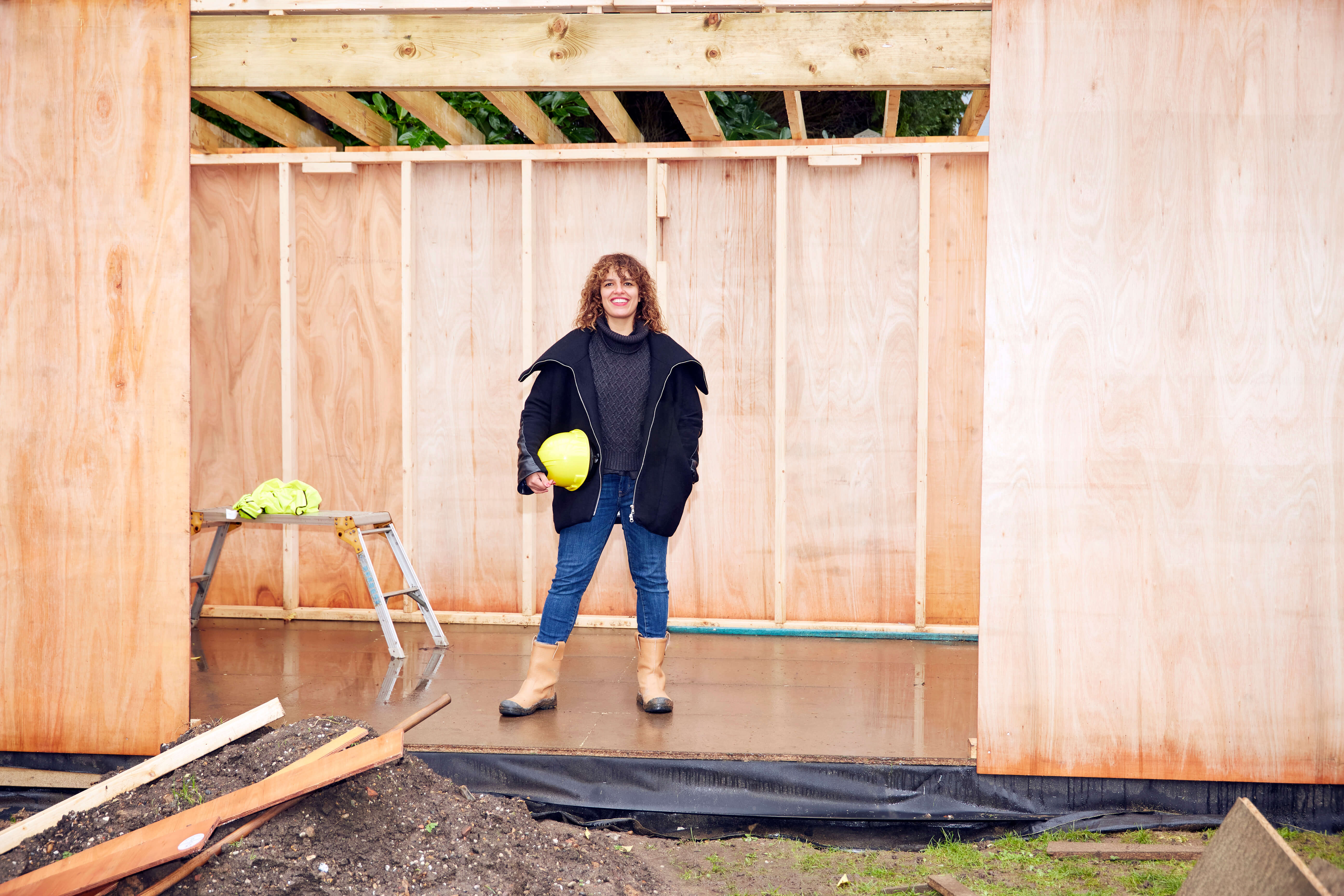 In this quirky new home renovation series, chartered architect and DIY SOS star Gabrielle Omar helps families across the UK set out on a dream building project to transform their lifestyles and homes. From treehouses to loft conversions, Gabrielle will find out what motivates these individuals to help them create the perfect space for them in Quick Little Builds.  Find out more about the renovation revolution from Gabrielle herself. 
---
My Mortgage Free Home, S2 
HGTV, Starts Monday 13th September at 9pm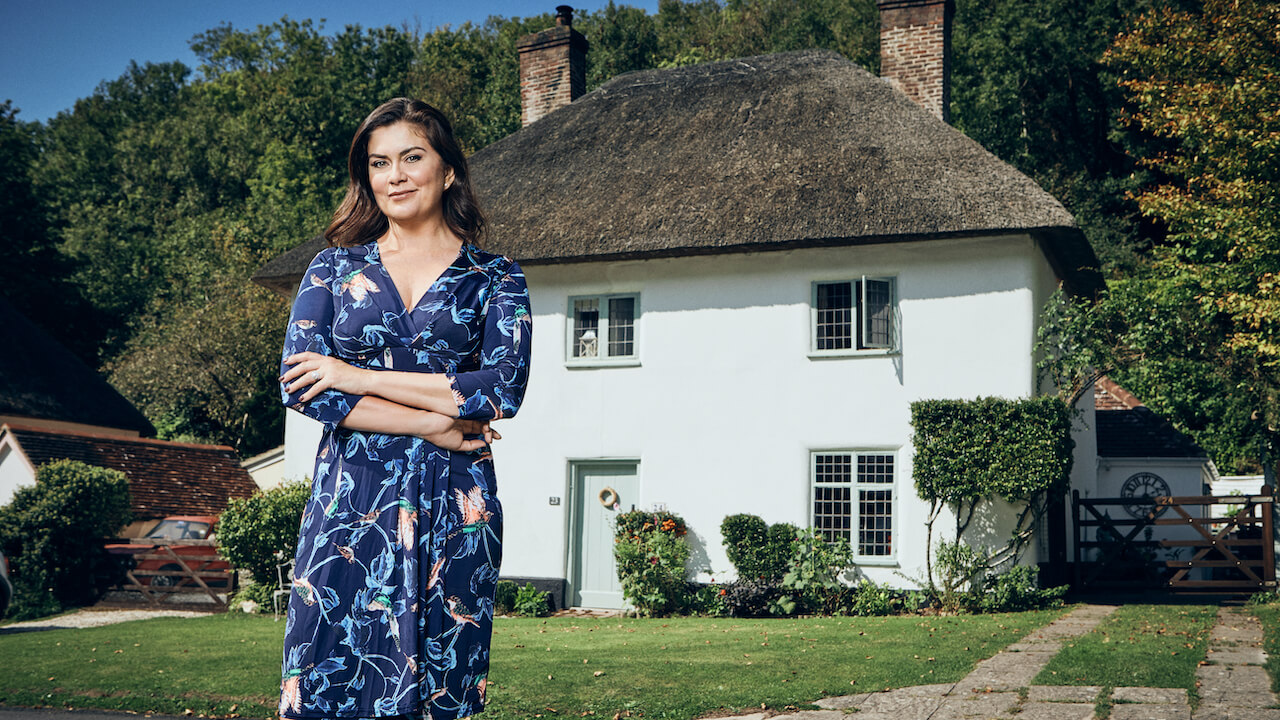 Join Amanda Lamb as she helps families sell up and leave behind their crippling monthly mortgages to embark on a new debt-free life.  
---
Celebrity IOU 
HGTV, Starts 27th September at 10pm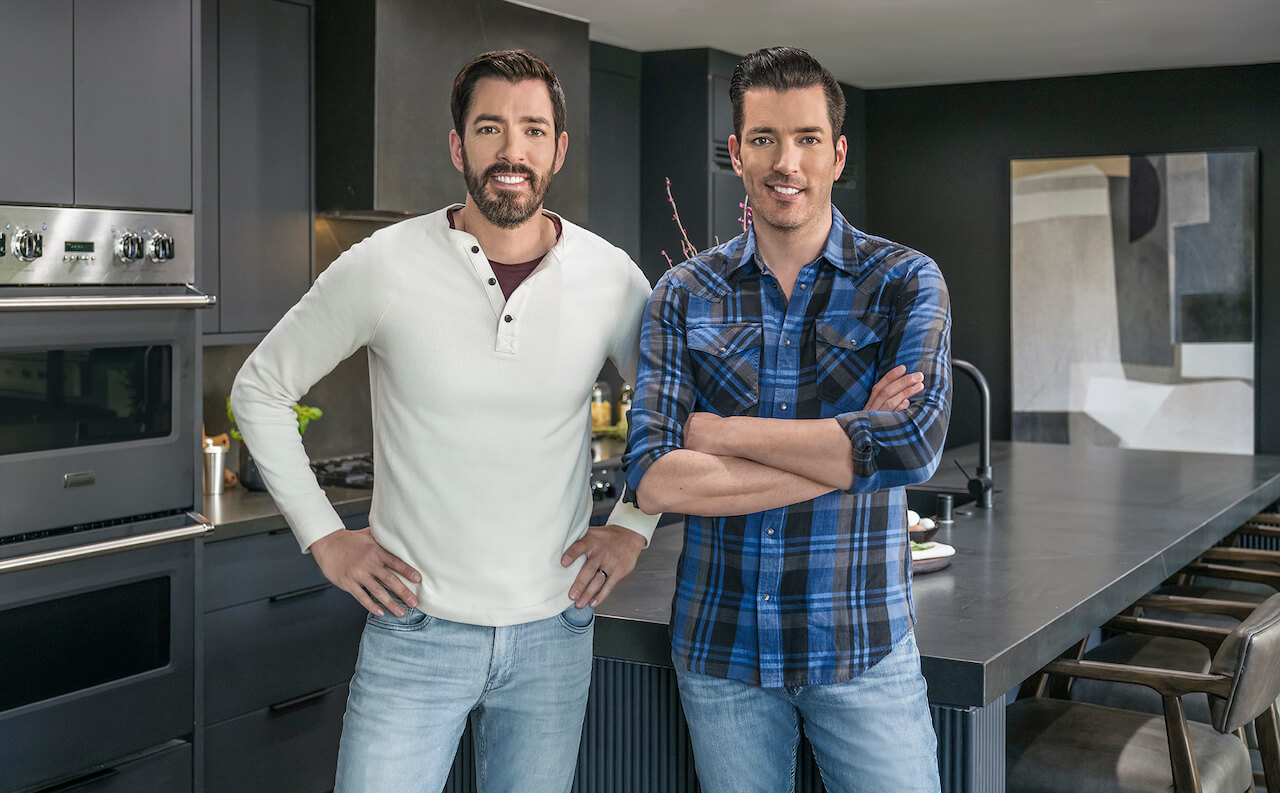 Watch as Hollywood A-listers repay those who have impacted their lives and helped them become the successful celebs they are today by surprising them with a beautiful new home renovation, with the help from Drew and Jonathan Scott.  
---
NEW ON FOOD NETWORK: 
Michel Roux's French Country Cooking 
Food Network, Starts Thursday 9th September at 9pm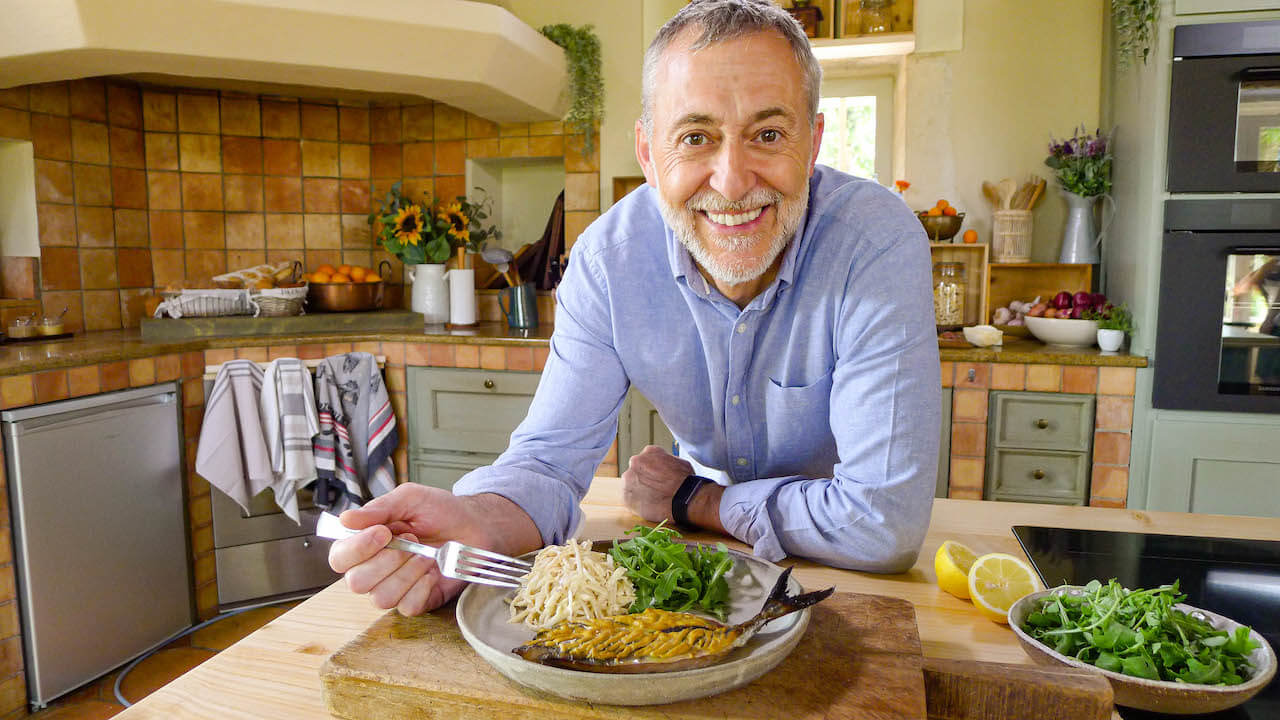 Join Michel Roux at his rural retreat in Ardeche in the South of France as he shares his favourite simple French country cooking while exploring the beautiful landscape and culture of the region.  
---
NEW ON CBS REALITY: 
Murder by the Sea, S6 
CBS Reality, Starts Tuesday 7th September at 10pm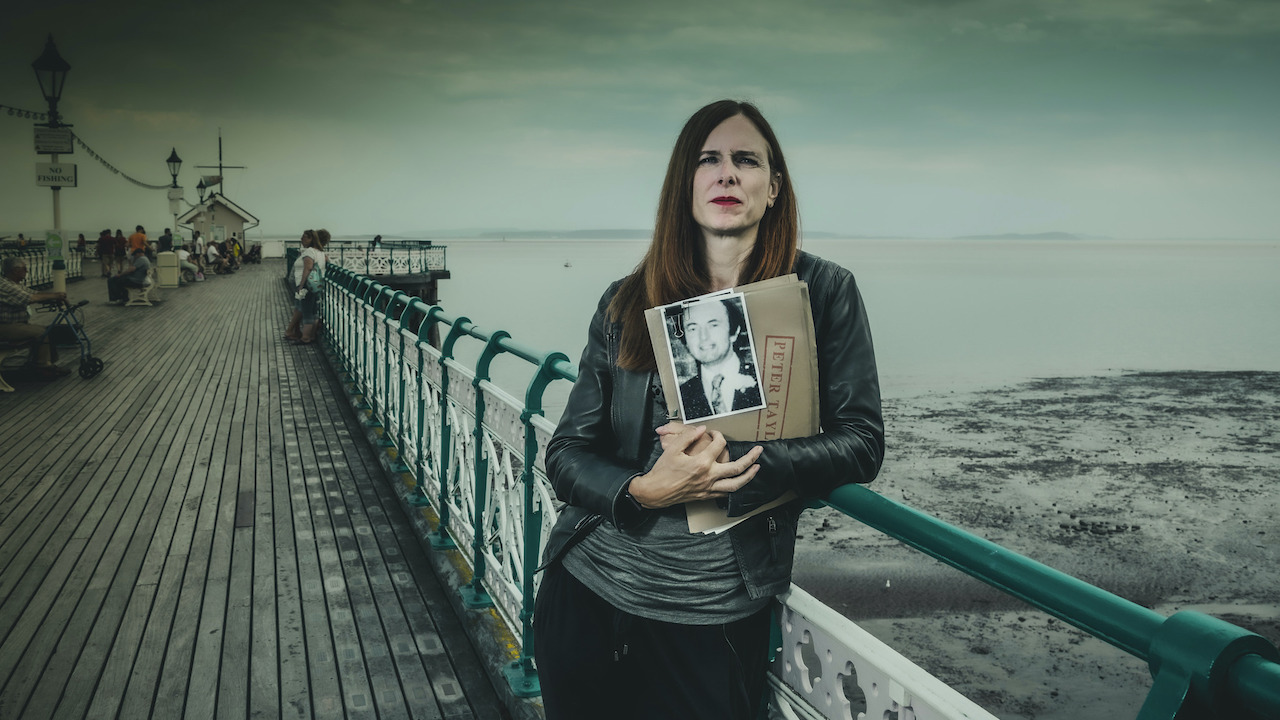 Dr Nell Darby returns to present a new season of Murder by the Sea, exploring some of the most shocking and disturbing tales from the coast. From seaside towns to dramatic coastlines, find out how these summer escapes have turned deadly. Find out more from Nell herself in our exclusive interview about series 6 of Murder by the Sea.  
---
| | | |
| --- | --- | --- |
|   |   |   |
| Get the best TV picks of the week from our team of telly experts |   | Find out what's new on your favourite channels every week |
---
Follow us
Get the latest telly news and updates PLUS access to competitions and exclusive content