New TV shows coming soon
Stay up-to-date with all the latest TV releases coming soon to Freesat. From must-see drama to hard-hitting documentaries and side-splitting comedy, find out what TV is coming up this month.
Coming soon to BBC
Freddie Flintoff's Field of Dreams 
BBC iPlayer + BBC One, Tuesday 5th July at 10pm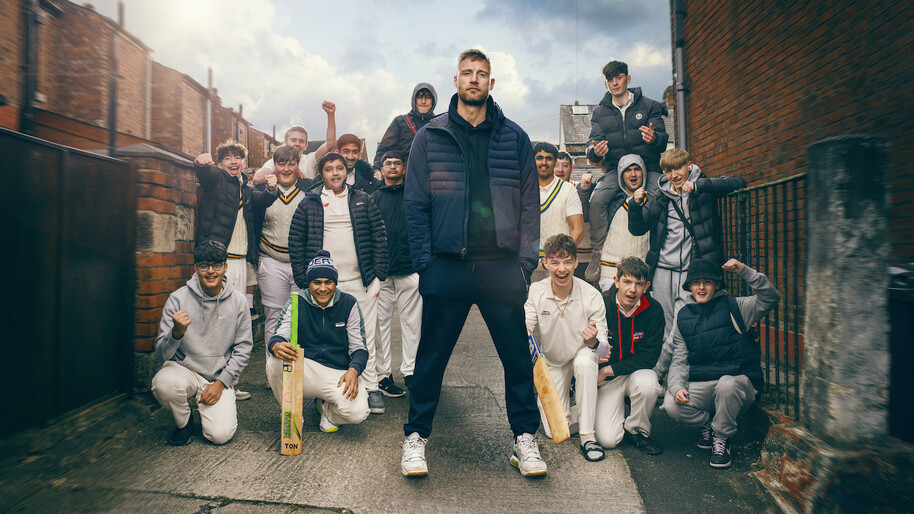 Join sporting legend Freddie Flintoff as he tries to create a cricket team from scratch and inspire the next generation to take up the mantle and give cricket a proper go.  
---
Red Rose 
Coming soon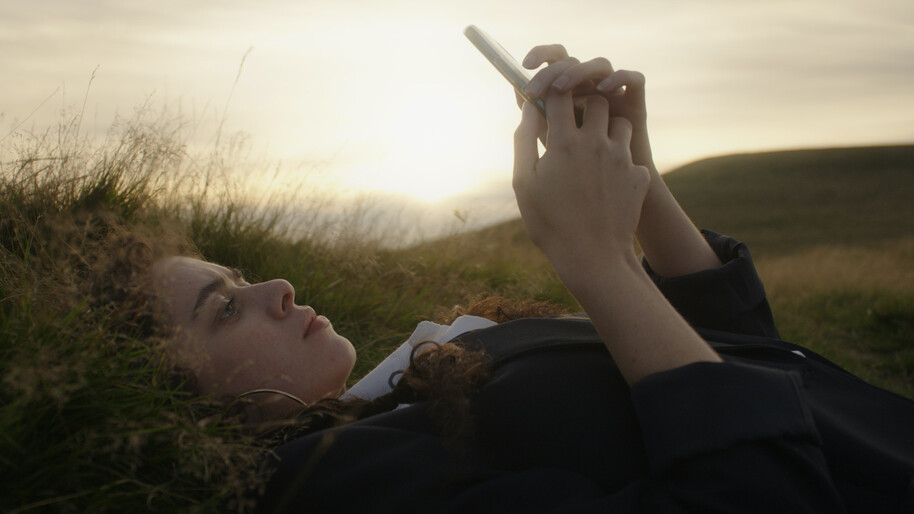 Don't miss this intriguing new original horror series from the producers of Sex Education. When a group of teens downloads a new app called Red Rose, they quickly fall under its control after being exposed to the seductive and frightening power of the dark web as well as something supernatural... 
---
A Positive Life: HIV from Terrence Higgins to Today 
Coming soon  
Singer Sam Smith presents this new eight-part series looking back at the untold story of Terry Higgins, one of the first known people to die of AIDs-related causes in the UK. In this documentary series, Smith will look at how much life with HIV has changed since the 80s and 90s, meeting those who helped fight for treatment and better care, and to try and end the stigma for people living with HIV to make amazing strides to where we are today.  
---
Everything I Know About Love 
Watch now on BBC iPlayer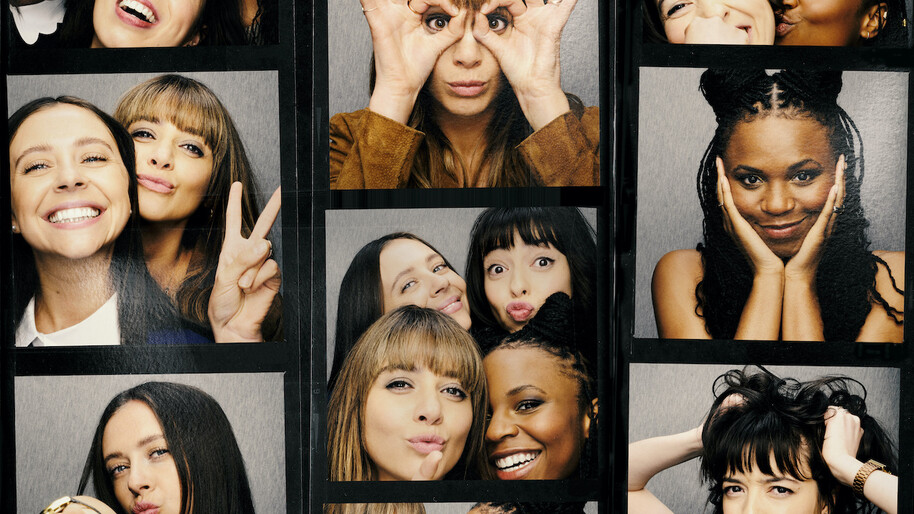 Based on the huge best-selling novel by Dolly Alderton, this heart-warming story of four friends navigating the world of love is the perfect summer watch! Stream the whole season now on BBC iPlayer.  
Coming soon to ITV
Olivia Attwood: Getting Filthy Rich 
ITV2, Tuesday 5th July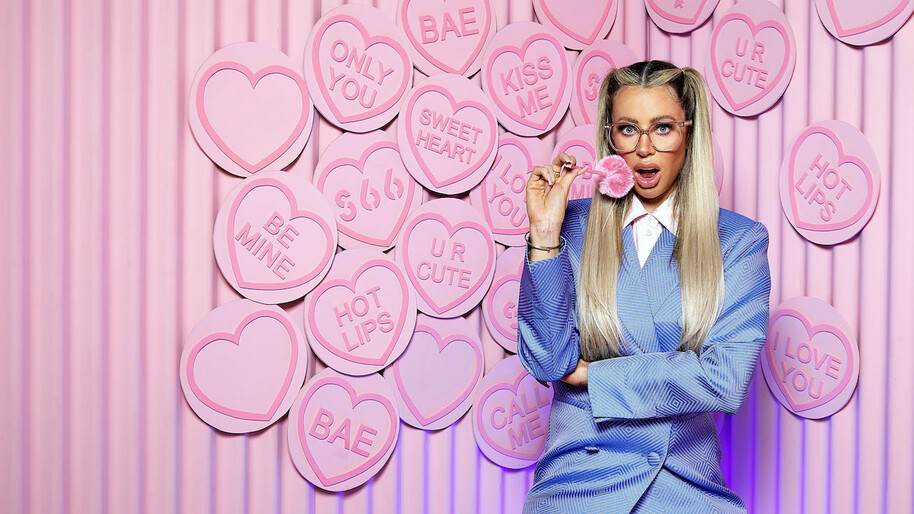 In this new documentary, Olivia Attwood explores the modern phenomenon of "selling sex" online. From cam girls to Only Fans creators who can make thousands a month from their subscribers, discover how these online sex workers are making bank and what the reality of their profession is like.  
---
Camilla's Country Life 
ITV, Wednesday 13th July  
Join The Duchess of Cornwall as she oversees a very special edition of Country Life for the famed magazine's 125th anniversary year. With unique access to the Duchess of Cornwall, we'll see the love she has for the British countryside along with the many people who have shaped her life and passion for the outdoors.  
---
Heathrow: Britain's Busiest Airport 
ITV, starts Wednesday 20th July  
The documentary series returns with a behind-the-scenes look at Britain's biggest and busiest international airport.   
---
Veronica Mars 
ITV2, Tuesday 26th July  
In this US cult-favourite, college student Veronica Mars (Kristen Bell) moonlights as a private investigator with her detective father in the town of Neptune, California. After the tragic death of a high-school friend, Veronica is determined to solve every mystery that comes her way...  
---
Black Widows 
STV, starts Friday 22nd July  
When three colleagues go out to a cabin with their wives, they're expecting some time to relax and recharge. But when the men's fishing boat is blown up, their widows will come under the scrutiny of the police to explain what really happened.  
Coming soon to Channel 4
Joe Lycett's Big Pride Party  
Channel 4, Sunday 3rd July at 9pm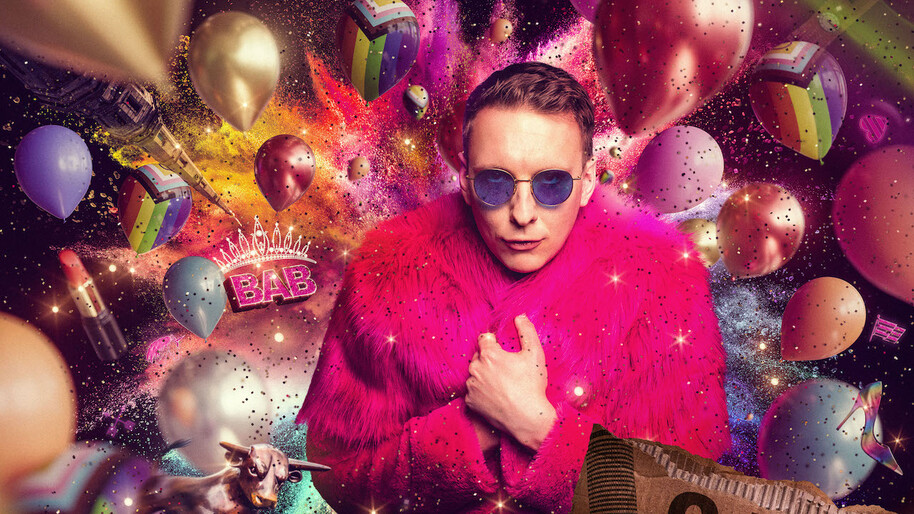 Joe Lycett is hosting a big old party to celebrate 50 Years of Pride in the UK, live from his hometown of Birmingham! Celebrate all things LGBTQ+ with Lycett and a whole host of famous faces including Rupert Everett, Heartstopper stars Joe Locke and Yasmin Finney and Drag Race queens Lawrence Chaney and Tia Kofi. PLUS, with performances from Boy George and the Culture Club, Steps, Self Esteem and more, there's no better place to be on a Friday night.  
---
George Clarke's Remarkable Renovations, S2  
Channel 4, Wednesday 6th July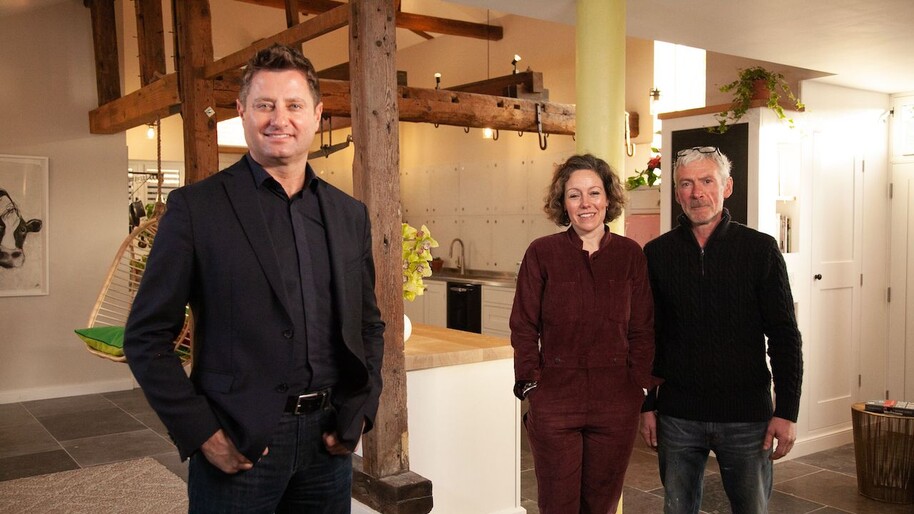 George Clarke is back for another season as he follows the journeys of people ambitiously trying to preserve, restore and renovate historical and commercial buildings around the UK, breathing new life into this amazing structures.  
---
Paul Hollywood Eats Mexico, S2  
Channel 4, Sunday 10th July 
Chef Paul Hollywood is off on another culinary tour, this time around Mexico! Join Paul as he explores the culture, history and of course cuisine of Mexico.  
---
Night Coppers, S1 
Channel 4, Tuesday 12th July 
In this brand-new series, we'll be following the Night Coppers of Brighton as they take on whatever the night throws at them – from nightclub brawls to missing persons and even arson. Through CCTV, police bodycam footage and the officers themselves, we'll see what it takes to be out on patrol from dusk till dawn.  
---
The Last Leg, S25 
Channel 4, Friday 15th July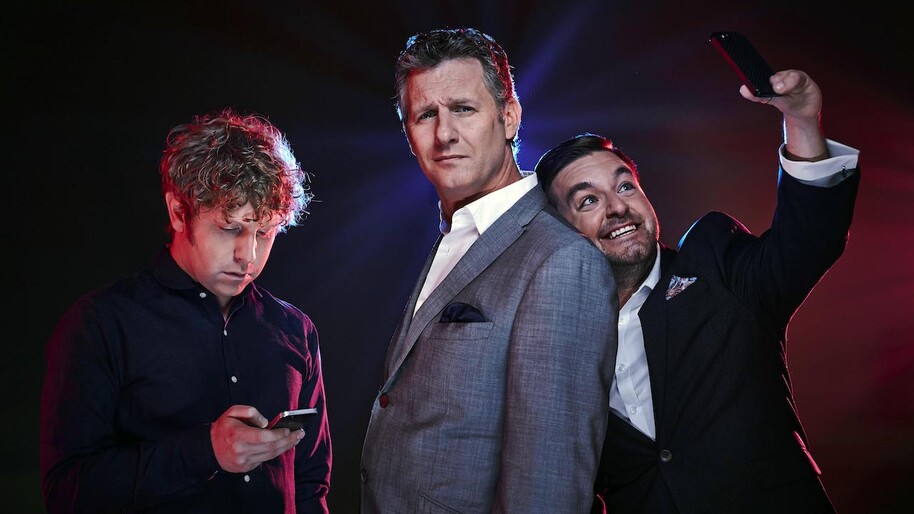 Hosts Adam Hills, Alex Brooker and Josh Widdicombe return for season 25 of the political comedy panel show, alongside celebrity guests who will be giving their take on the week's events.
---
Coming soon to Channel 5
Witness Number 3  
Channel 5, Coming soon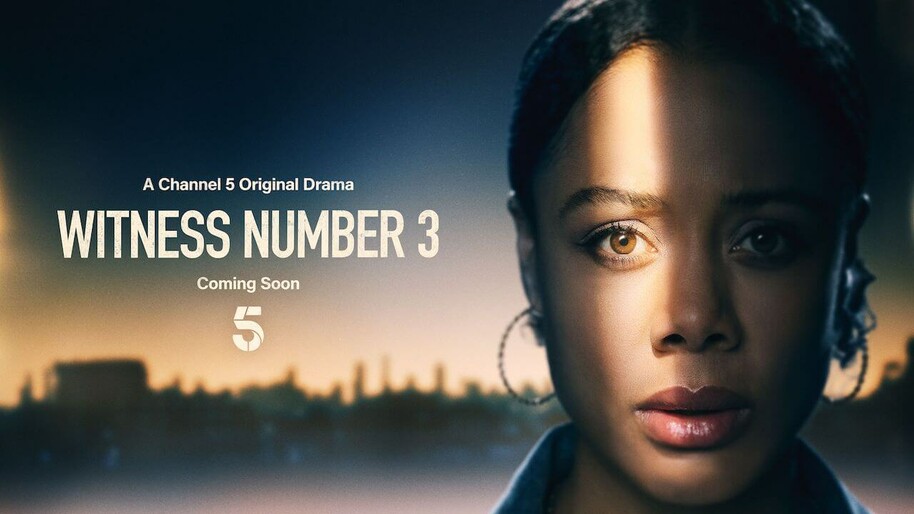 In this new thriller, a single mum named Jodie glances out of the window of her hair salon and unwittingly witnesses a man who is about to be killed and his killer walking down the street, just moments before the murder takes place. When the murder is announced and she comes forward, her identity is kept a secret as she becomes known as 'Witness No.3', but quickly those who want to keep her quiet track her down... Starring Nina Toussaint-White (The Sister, Bodyguard) and Sion Daniel Young (Deceit, The Left Behind), this is a drama to watch out for!   
---
Summer on the Farm 
Channel 5, 4th – 8th July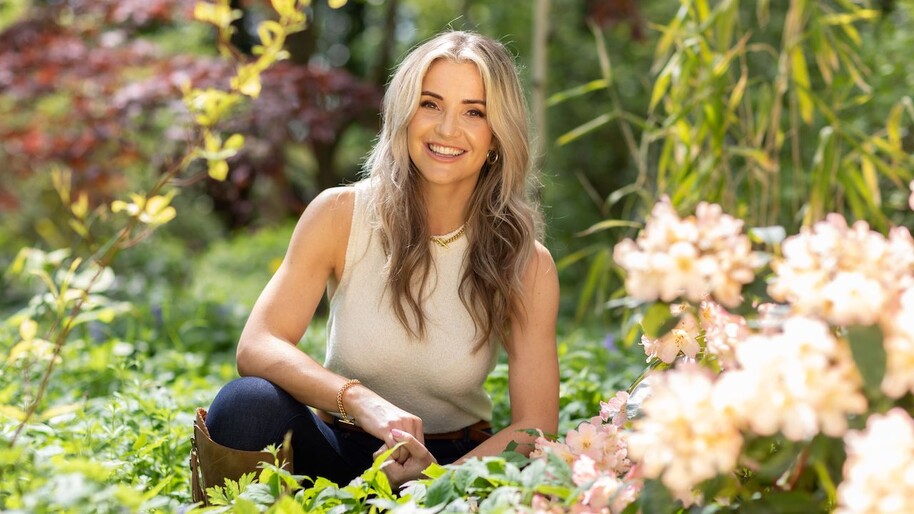 Head back to Cannon Hall Farm for the summer with live shows hosted by Helen and Martin. From learning how to make a welcoming environment for British wildlife to seeing how the baby animals are getting on and tucking into some fresh summer food, kick off British Summertime with a bang! 
---
Criminal Minds, S2 
5USA, Wednesdays and Thursdays at 9pm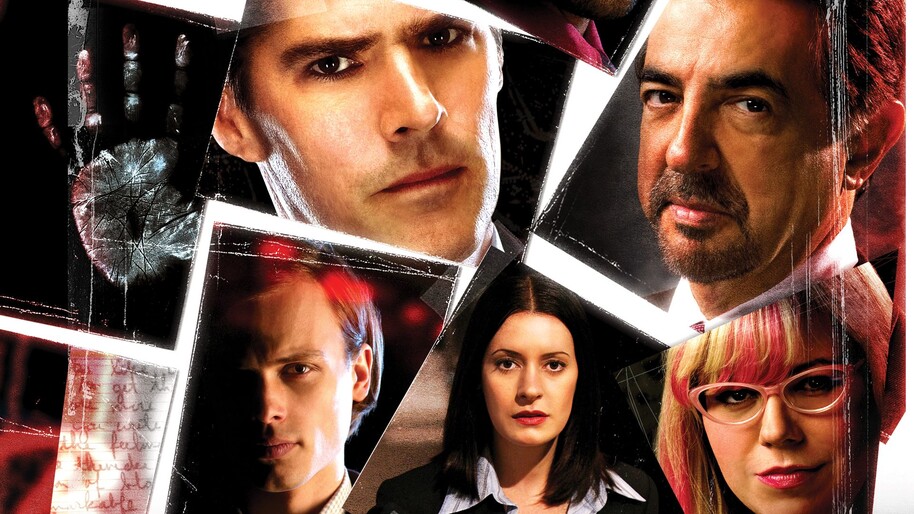 In season 2 of this thrilling drama, the elite team of profilers continue to analyse some of the most dangerous criminal minds in the country to try and predict their next move and stop them before it's too late, often putting the team themselves into terrifying life-and-death situations.  
---
Wanted, S2 
5STAR, Thursdays at 9pm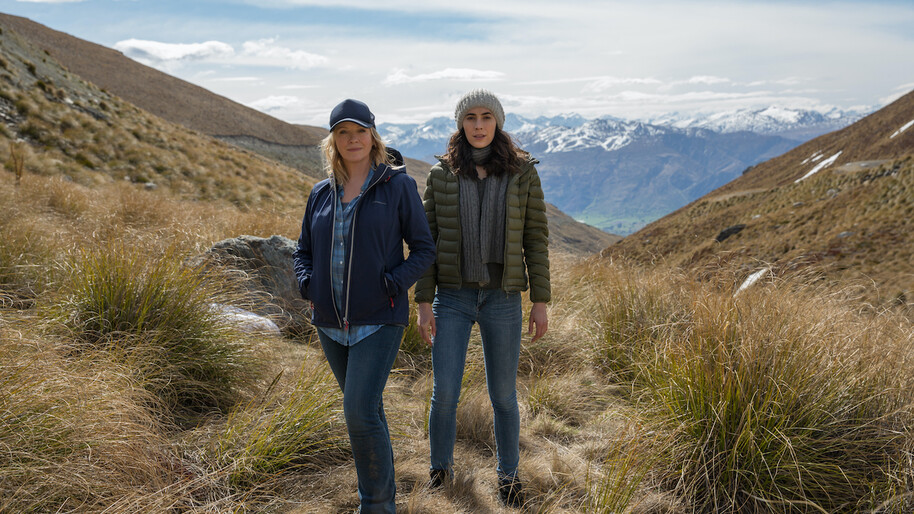 Lola and Chelsea are still on the run and trying their best to get Lola's son, David, back after he was abducted last season.  
---
Queens of Mystery 
5SELECT, Coming soon  
Following the adventures of detective Matilda and her three crime-writing aunties, Beth, Cat and Jane Stone, this light-hearted murder-mystery series sees the unlikely group solve whodunnit crimes in the picturesque village of Wildermarsh. But will they be able to solve the mystery that haunts them all – the disappearance of Miranda's mother?
Coming soon to UKTV
Sneakerhead 
Dave, starts Wednesday 13th July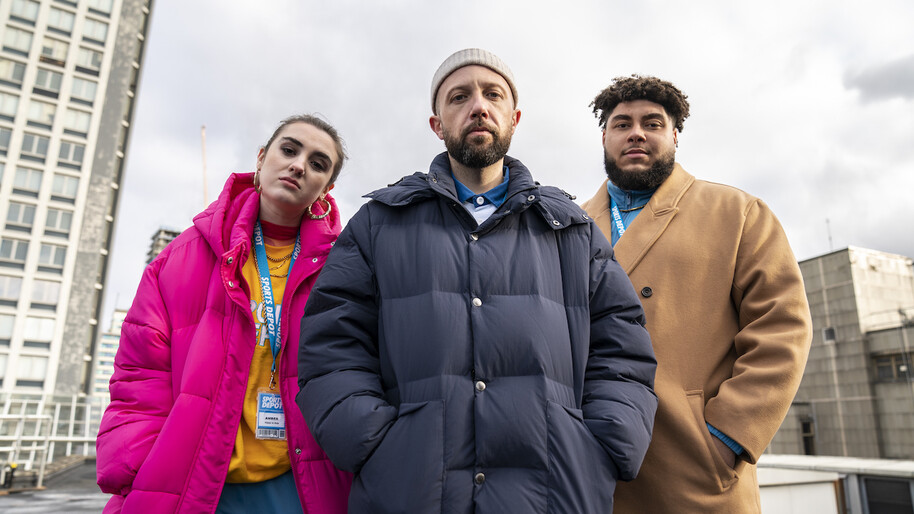 Led by People Just Do Nothing's Hugo Chegwin alongside double Bafta winning grime artist and chef Big Zuu, this brand new original comedy follows Russell, the new conflict-averse manager of a sportswear store, Sports Depot (Peterborough Branch). Shining a light on zero-hour contracts and the arrested development of a generation, you won't want to miss this hilarious new comedy set on the British high street.  
---
Big Zuu's Big Eats, S3 
Dave, starts Monday 4th July at 10pm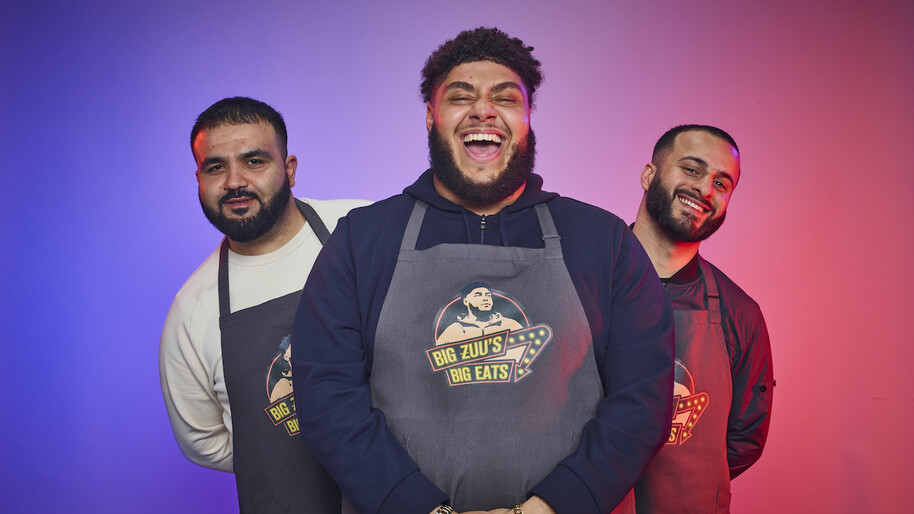 Double Bafta Award-winning Big Zuu's Big Eats is back, and bigger than ever! Join TV chef and grime artist Big Zuu and his friends Tubsey and Hyder as they hit the road in their pimped food truck to take over exciting new venues and treat celebrity guests to a unique themed dining experience. This time guests include Johnny Vegas, Katherine Ryan, Lucy Beaumont, Big Nastie and many more familiar faces (including a Spice Girl! You'll have to watch to find out which one...)  
---
Special Ops: Crime Squad UK, S2 
Dave, starts Sunday 17th July  
Get a special look into the real investigations of the UK's most successful crime squads as they tackle some of the most challenging criminal cases.  
---
Extreme Heights Repair Team 
Dave, starts Sunday 31st July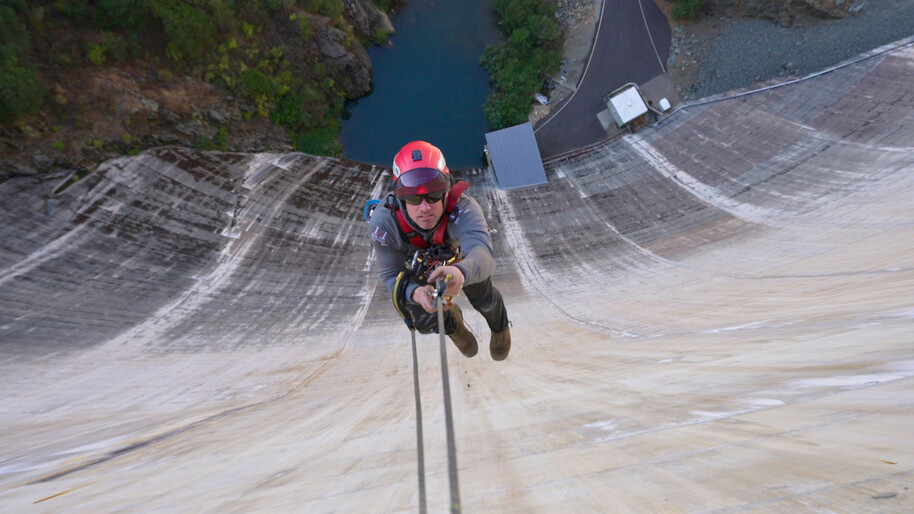 Be warned, if you're afraid of heights, this brand new series will have you watching from behind the sofa...but the visuals will take your breath away! Delve into the world of extreme heights repairs with a team of elite rope access technicians as they take on nerve-wracking repairs of everything from enormous dams to bridges, rollercoasters and towering statues.  
---
Meet the Richardsons, S3 
Dave, Thursday 21st and 28th July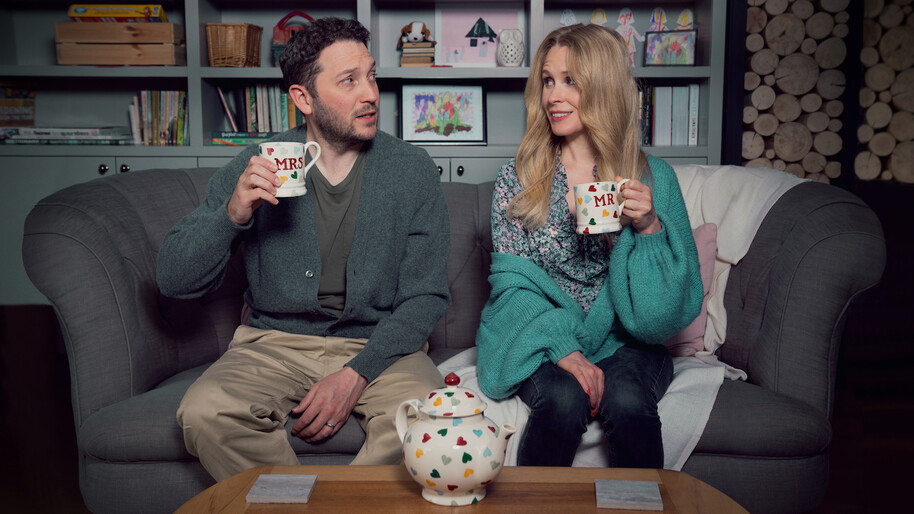 Meet the Richardsons returns with two brand new holiday specials which see real-life married comedians Lucy Beaumont and Jon Richardson joined by Sally Lindsay in this semi-scripted comedy show.  
---
Passport to Freedom 
Drama, starts Saturday 16th July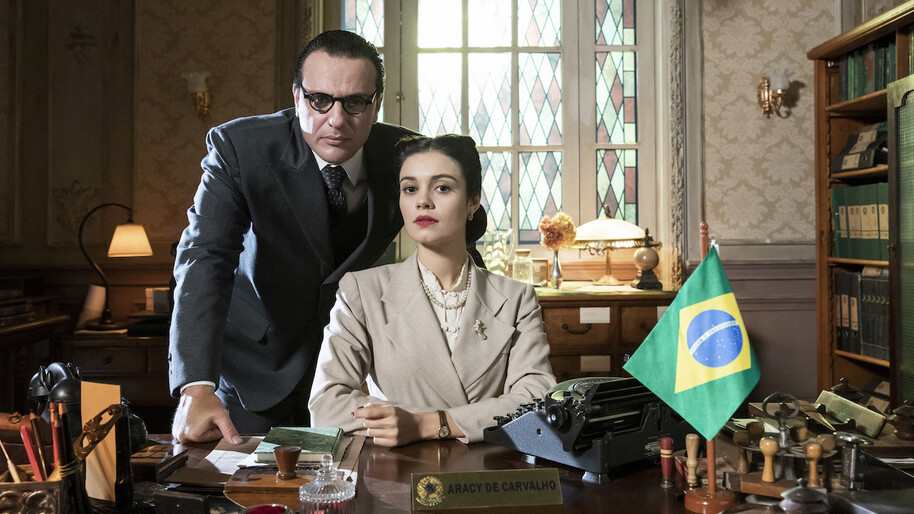 This new 8-part Brazilian drama looks at the remarkable story of Aracy de Carvalho (played by Sophie Charlotte), a young clerk from the Brazilian Consulate who saved hundreds of lives by helping Jews flee Nazi Germany by secretly issuing passports.  
---
Silent Witness, S24 
New to Drama, Coming soon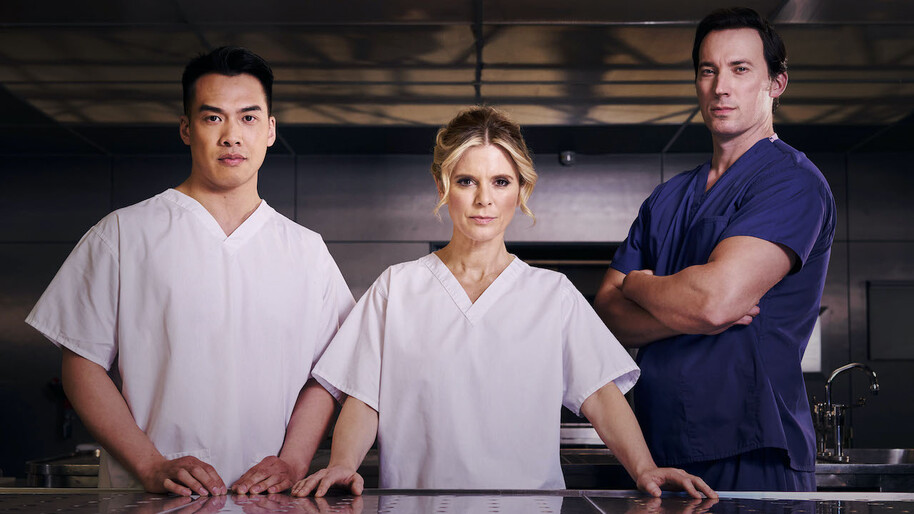 The classic, long-running crime drama continues as forensic pathologist Dr Nikki Alexander (Emilia Fox) and Jack Hodgson (David Caves) investigate exciting and baffling cases.  
---
Whitechapel, S3 & S4 
New to Drama, Wednesdays at 9pm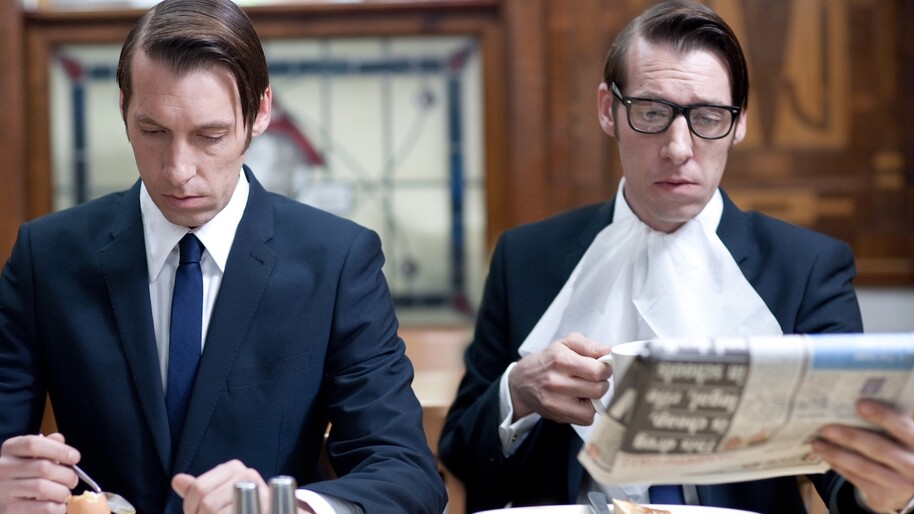 Starring Rupert Penry-Jones, Phil Davis and Steve Pemberton, the East-London based detective drama continues, this time following a case of copycat crimes of the infamous Kray twins.  
---
MasterChef Junior USA, S8 
W, Weeknights at 7pm 
Judged by Gordon Ramsay, Aarón Sanchez and Daphne Oz, the competition returns as young chefs aged between 8 and 13 showcase their passion for food and cooking.  
---
Bangers & Cash: Restoring Classics 
Yesterday, Coming soon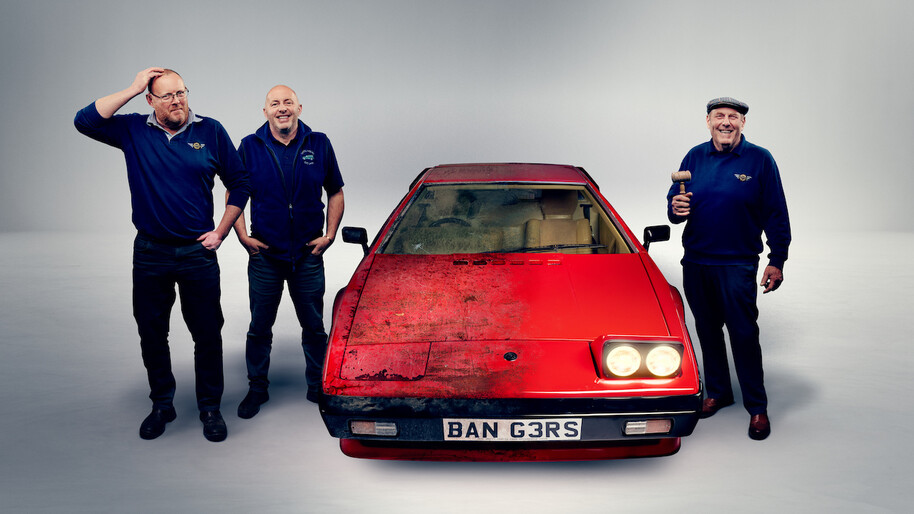 If you love Bangers & Cash, you'll love this brand new spin-off series following the journey of a vehicle bought at a Mathewsons classic car auction as it is repaired, restored and re-auctioned to a loving new owner. Get an in-depth look at each tricky restoration project, including a 1980s Vauxhall Astra GTE, an MG Montego Turbo and a rare Lotus Elan S1.  
---
Train Truckers, S2 
Yesterday, Coming soon  
Follow an elite crew of heavy-haulage specialists as they race to haul precious locomotives around the UK and Europe via roads, rail and sea. From an 80 tonne electrical locomotive, a 1950's Class 20 diesel workhorse, or a GWR 'Modified Hall' steam engine heading to it's new home at a heritage railway, no job is too big.  
---
Ricky & Ralf's Very Northern Road Trip 
Yesterday, Starts Wednesday 20th July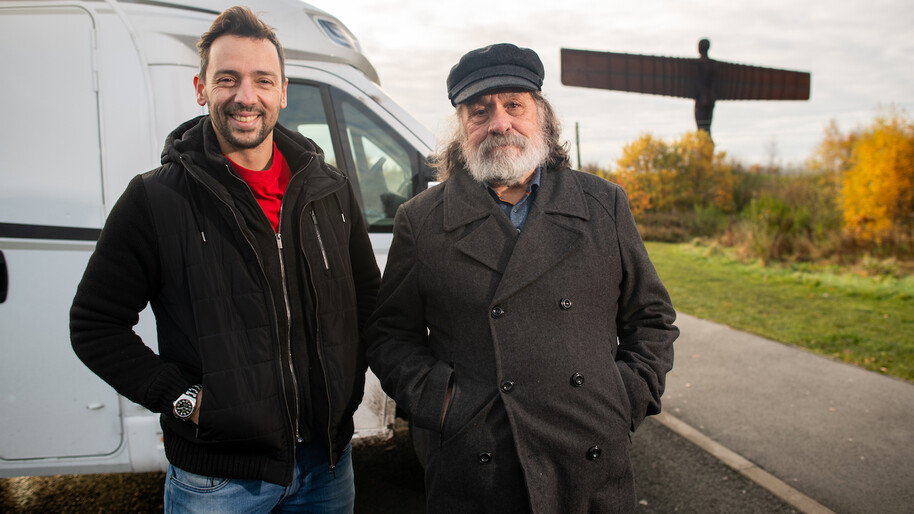 Join Royle Family dad and son duo Ricky Tomlinson and Ralf Little as they hit the road for a six-week road trip across the North. From Mersey to the Lake District, Sheffield to York, right up to the Angel of the North, dive into the unique culture of the North while meeting plenty of characters and famous faces along the way.  
---
Prisoners' Wives, S1 & S2 
Stream on UKTV Play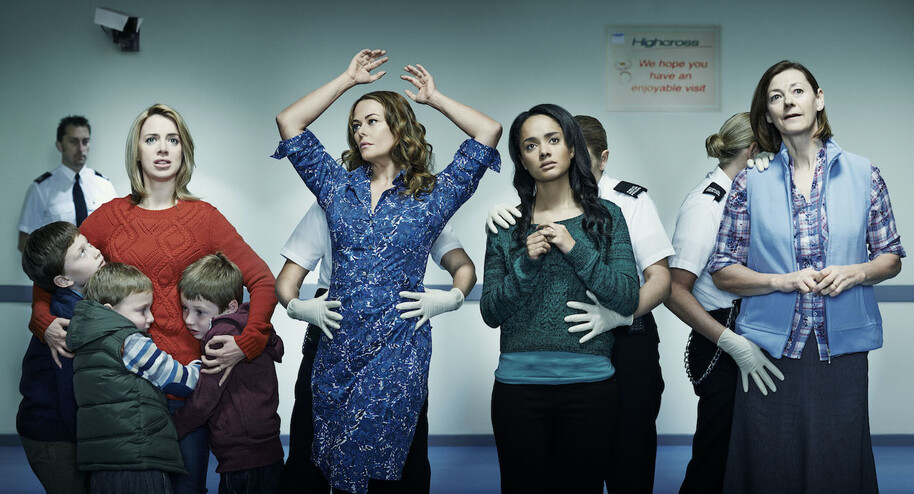 Starring Phoebe Dynevor, Pippa Haywood and Polly Walker, dive into the season 1 and 2 box sets of this suspenseful drama following the lives of women whose other halves are locked up.
---
Coming soon to BLAZE
Roswell 75: The Final Evidence 
Starts Thursday 7th July at 9pm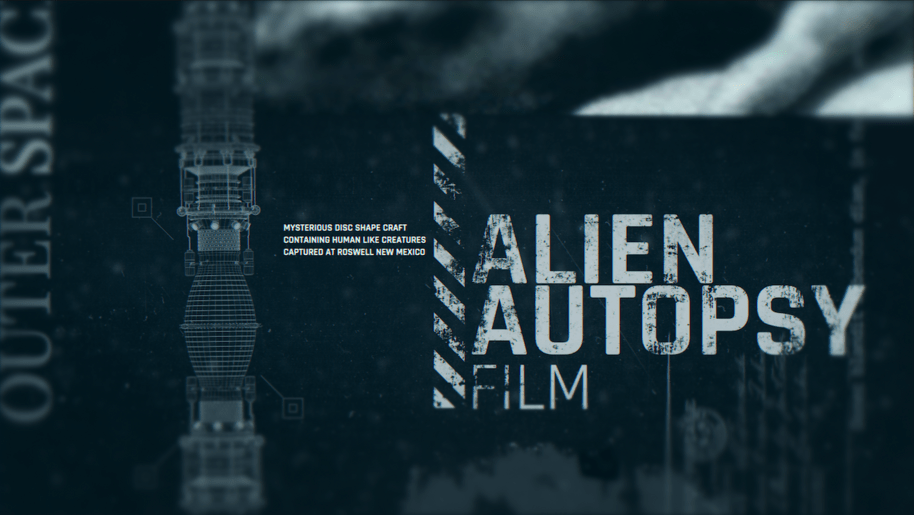 July 2022 marks the 75th anniversary of the father of all UFO mysteries: Roswell. The 1947 alleged crash of an extraterrestrial craft at Roswell, New Mexico has captured the imagination of generations and is when the idea of flying saucers entered the mainstream. In Roswell 75: Final Evidence, we'll see the first credible new filmed evidence from an eye-witness in 30 years, along with astonishing never-before-heard audio recordings of a further highly credible academic eyewitness. What's more, these credible witnesses claim that both Albert Einstein and Wener Von Braun saw a Roswell UFO craft first-hand, with Einstein even speaking to an alien before it passed away...Tune in to find out the truth.  
---
Storm Stories, S2 
Starts Saturday 16th July at 9pm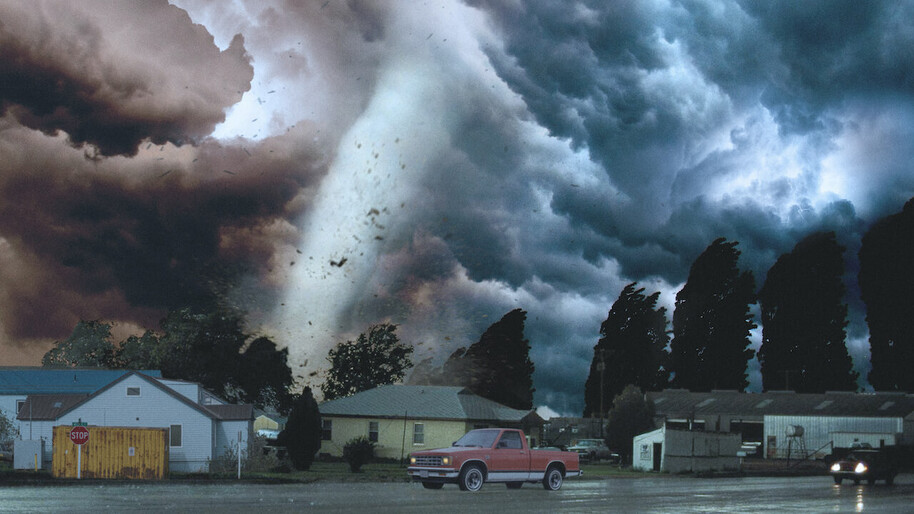 Watch shocking footage of natural disasters and extreme weather events captured by everyday people along with their own personal accounts of their experiences.  
---
Coming soon to Discovery
Scrapyard Dynasty, S1 
Quest, starts Tuesdays at 9pm from 19th July 
Bolton-born Terry, his wife Lyndsay and their two kids have created a dynasty with their family-run scrapyard, a business Terry has built up from scratch. Tune in to see the hidden world of the scrapyard, from surprising finds to inventive new uses for scrap.  
---
Cornwall Air 999, S1 
Quest, Fridays from 15th July at 9pm  
Every year the Cornwall Air Ambulance answers more than 750 calls to come to the aid of critically injured and ill people across the area. From an elderly farmer who's been run over by a trailer to a girl with a broken leg after falling from a cliff, follow the brave medics as they race to help those in need in even the most hard-to-get-to locations.                                  
---
Demolition Down Under, S2 
Quest, Tuesdays from 19th July at 9pm  
In its UK premiere, Demolition Down Under sees the team from Thunderbird Demolition take on demolition challenges around the Aussie coast. From mansions on the Sunshine Coast to towering old office buildings, watching these structures come down (safely) is seriously satisfying…  
---
The Men Who Sold the World Cup 
Quest, Saturday 30th July at 10pm  
When the 2022 World Cup tournament is awarded to Qatar, the corruption, backroom deals and greed behind who gets to host the famed sporting event comes to a head. The decision to award the hosting privilege to Qatar, a desert nation with no stadiums and little interest in football, raised more than a few eyebrows, leading to an investigation into what goes on behind closed doors.  
---
Last Chance Transplants, S1 
Quest Red, Tuesdays from 12th July at 10pm  
Extremely sick patients from all walks of life flock to the Vanderbilt University Medical Center in Nashville, Tennessee seeking life-saving organ transplants. Follow their journeys and the tough decisions that have to be made by the medical staff and surgeons as they perform thousands of life-or-death transplants a year.  
---
Anni: The Honeymoon Murders, S1 
Quest Red, Saturdays from 16th July at 9pm 
In this true crime documentary, we'll explore one of the most shocking and gripping murder cases of the last decade. The killing of Anni Dewani took place on the 7th day of her honeymoon after being kidnapped during a taxi ride near Cape Town, South Africa. While at first thought to be a robbery, authorities soon began to suspect her new husband, Shien Dewani, orchestrated the whole thing. Now British journalist Dan Newling re-examines the case, looking at old evidence and new leads which could help find out what really happened to Anni.  
---
Best In Miniature, S1 
Really, Mondays from 18th July at 9pm  
11 skilled artists from around the world are taking on a challenge like no other – to build their dream home in miniature 1:12 scale. UK miniature expert Emma Waddell and designer Michael Lambie will judge their painstaking process, with the winner being awarded the title of Best in Miniature along with a cash prize.  
---
Saving Lives at Sea, S5 
Really, Saturdays from 16th July at 8pm  
Saving Lives at Sea returns following the volunteers of the Royal National Lifeboat Institution (RNLI) as they risk their lives to save those in danger. From their bases across the UK the team have to be ready at a moment's notice to attend rescue calls in all sorts of weather, saving over 140,000 people over the 150 years the Institution has been in place.  
---
Nature's Strangest Mysteries: Solved, S1 
DMAX, Mondays from 4th July at 9pm  
Nature is amazing, but it's also, well, weird. In this new documentary series, a team of experts will solve some of nature's strangest mysteries based on baffling videos – from would a raccoon would climb a skyscraper to cuddly sharks! 
---
Married to Real Estate, S1 
HGTV, Tuesdays from 26th July at 10pm  
Join Egypt and Mike as they help couples find a way to get a house in the dream neighbourhoods they always believed were out of their reach with just a little real estate and home reno expertise. In the first episode, they'll be helping a pair of young parents coveting the Marietta Square area of suburban Atlanta – an area they thought was well out of their budget! But for Egypt and Mike there's no problem too small...  
---
John Torode's Ireland, S1 
Food Network, Thursdays from 21st July at 9pm  
In this new series, MasterChef Judge John Torode will be touring his way through Ireland's lush green fields and rich coastline one dish at a time. From Michelin-star restaurants in Dublin to quaint local pubs, join him on his travels to discover the best of Irish food and culture
---
Coming soon to PBS America
Spitfire Paddy 
PBS America, Wednesday 6th July at 8:45pm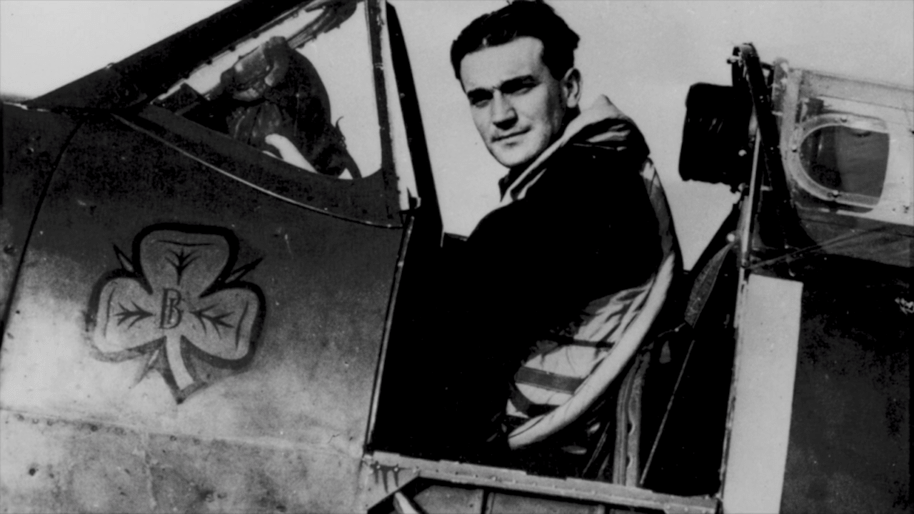 Explore the life of Irishman Brendan "Paddy" Finucane in this new documentary. With a distinction shamrock on his Spitfire, Paddy gained a reputation as an air ace during World War II, quickly becoming the RAF's youngest Wing Commander at just 21 years old. His legend spread across the world as the war hero landed the cover of Life magazine and The New Yorker until his tragic death in 1942. Hear his story on Wednesday 6th July on PBS America.  
---
Lost & Found: The Search for the USS Lagarto 
Tuesday 12th July at 8:45pm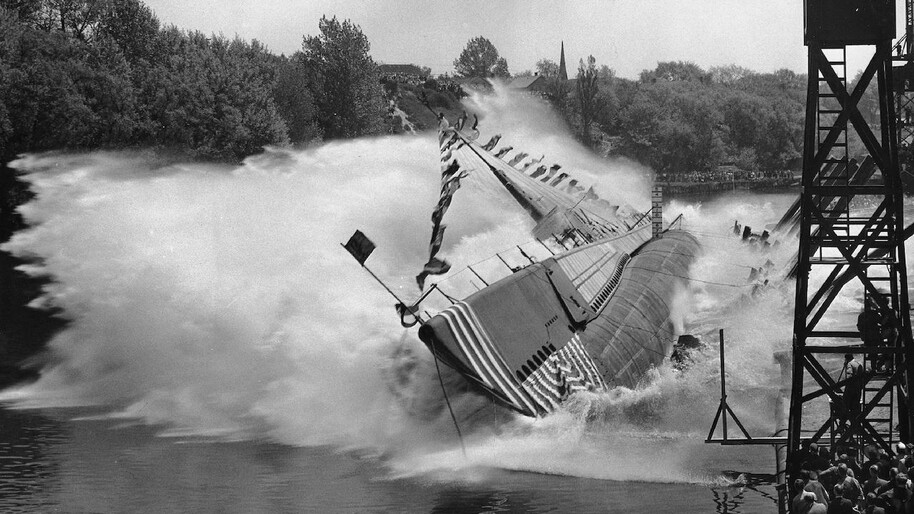 In May 1945, the USS Lagarto failed to report back from patrol with 86 crew members aboard. It was decades before we had any idea what happened to the WWII submarine after a diver stumbled upon the wreckage in the Gulf of Thailand. With HD underwater video and CG graphics as well as historical evidence, find out what really happened to the USS Lagarto and how she went down fighting... 
---
Nature's Big Year 
Friday 15th July at 6:45pm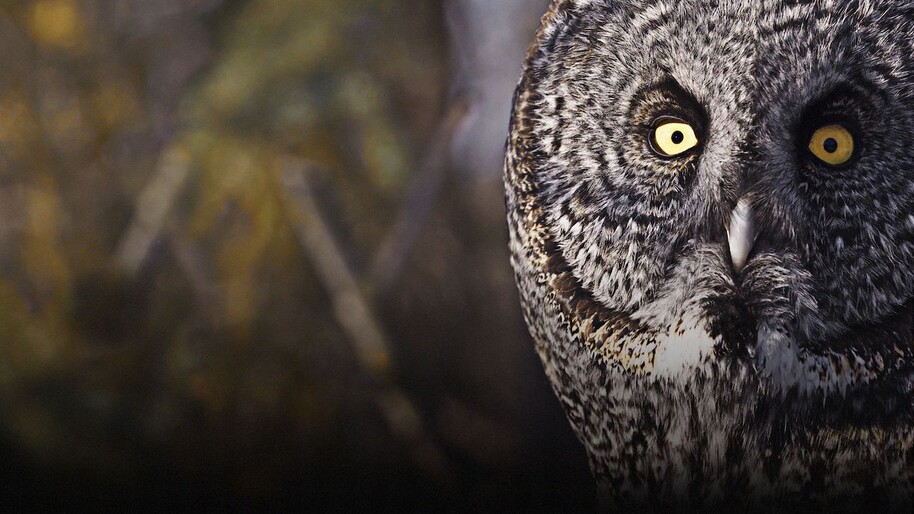 The COVID pandemic triggered many changes around the world we never would've expected, but the dramatic effect on nature is often overlooked. In this new documentary, we'll look at how lockdown gave the natural world around us time to reboot thanks to the sudden and prolonged lack of human activity. Discover the many surprising consequences we've seen, from the Canadian wilderness to our own back gardens.
---
COMING SOON TO CBS REALITY:
Murder She Solved: True Crime 
Weeknights at 10pm starting Monday 4th July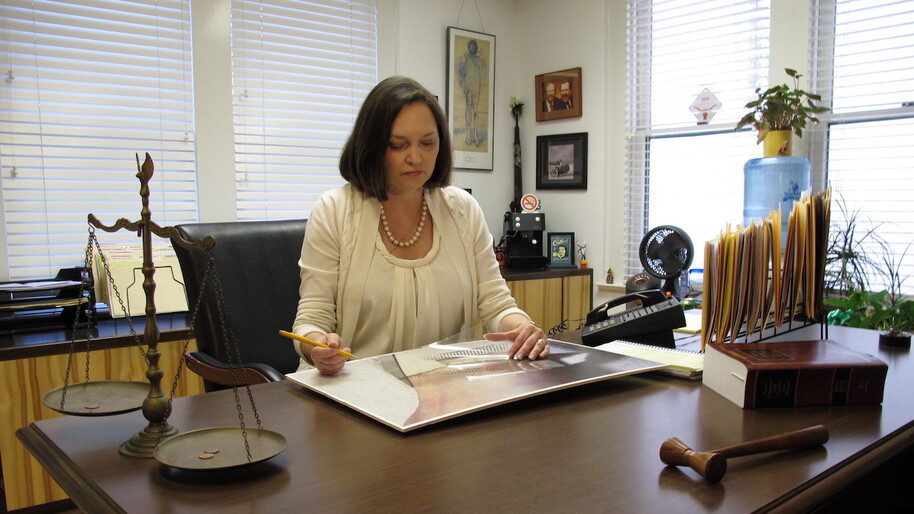 Murder She Solved: True Crime explores the roles female criminal investigators have played in capturing some of the world's most notorious killers, shining a light on the often untold series of these remarkable women.  
---
Stranger in my Home, S1-3 
Weekends from Saturday 2nd July at 9pm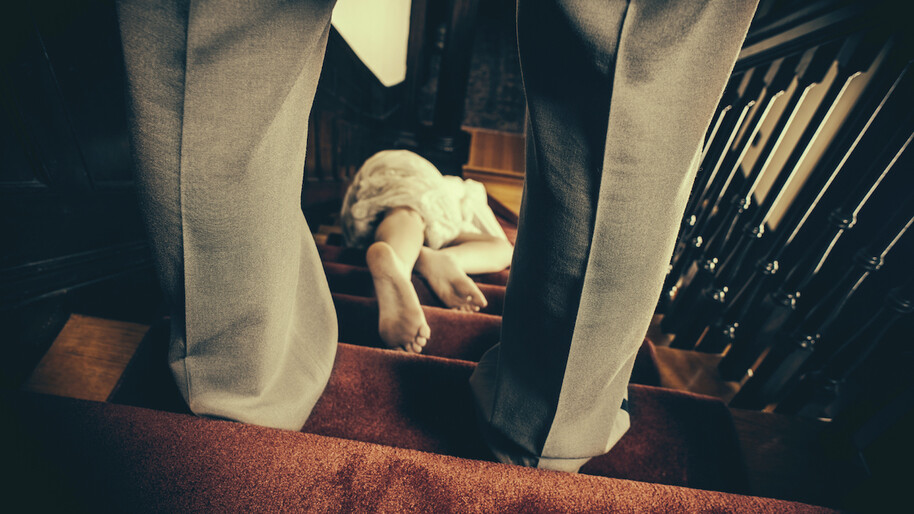 This new series delves into true stories of strangers who work their way into people's homes, whether by charm or trickery, only to leave those who trusted them in their wake. 
See anything you like the look of? Set reminders and recordings for your favourite shows on your Freesat 4K TV Box so you don't miss any of this must-see telly. 
---
| | | |
| --- | --- | --- |
|   |   |   |
| Get the best TV picks of the week from our team of telly experts |   | Find out what's new on your favourite channels every week |
---
Follow us
Get the latest telly news and updates PLUS access to competitions and exclusive content