New TV shows coming soon
Stay up-to-date with all the latest TV releases coming soon to Freesat. From must-see drama to hard-hitting documentaries and side-splitting comedy, find out what TV is coming up this month.
NEW ON BBC 
The Tourist 
BBC One, Sundays at 9pm from 1st January or stream on BBC iPlayer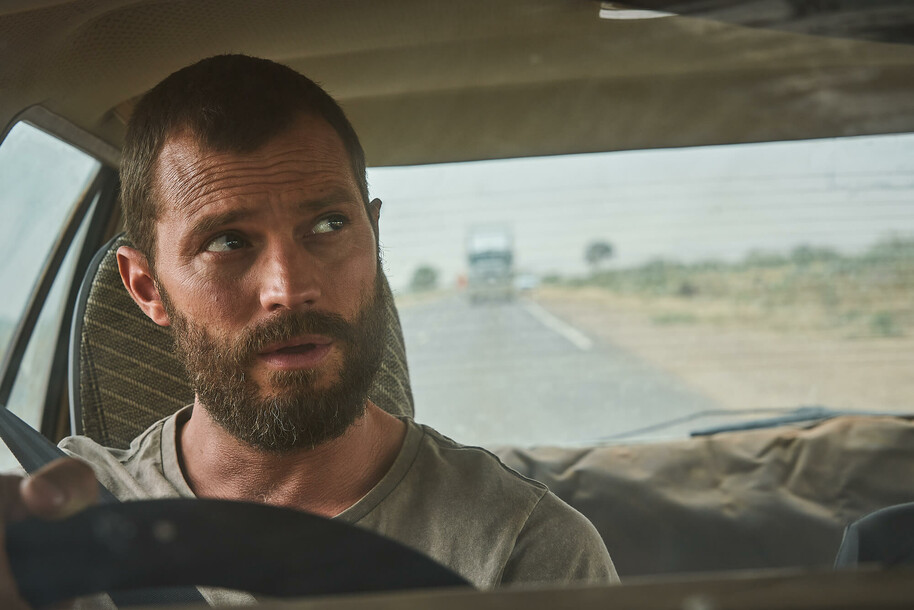 When a man is run off the road in the Australian Outback, he finds he has no memory of who he is or what he's doing, forcing him to try and both evade the men pursuing him and discover his true identity. Jamie Dornan stars in this exciting new drama.  
---
The Green Planet  
BBC One, Sundays at 7pm starting 9th January, or stream on BBC iPlayer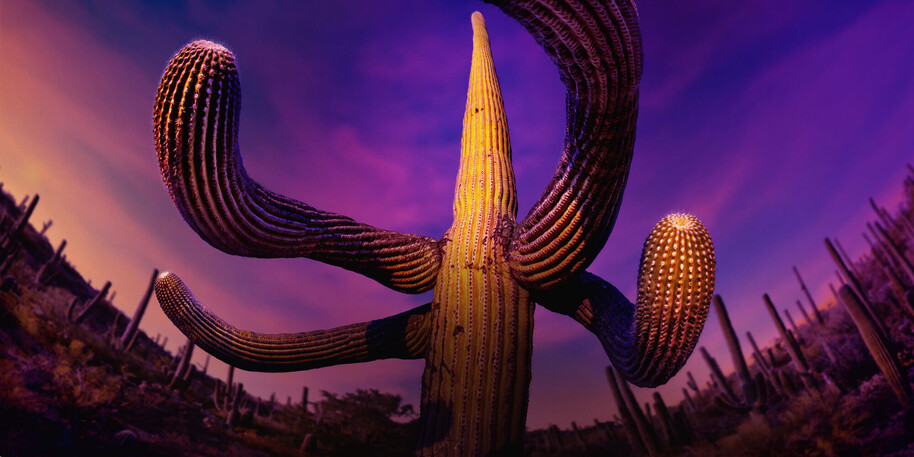 In this brand-new documentary series, the renowned Sir David Attenborough takes us around the world to take a closer look at the fascinating lives of plants in a wide range of unique environments. From tropical rainforests to deserts, step into the world of plants to see life from their perspective using nifty new filming techniques to see how these extraordinary plants fight to survive.  
---
Rules of the Game  
BBC One, start Tuesday 11th January at 9pm, or stream on BBC iPlayer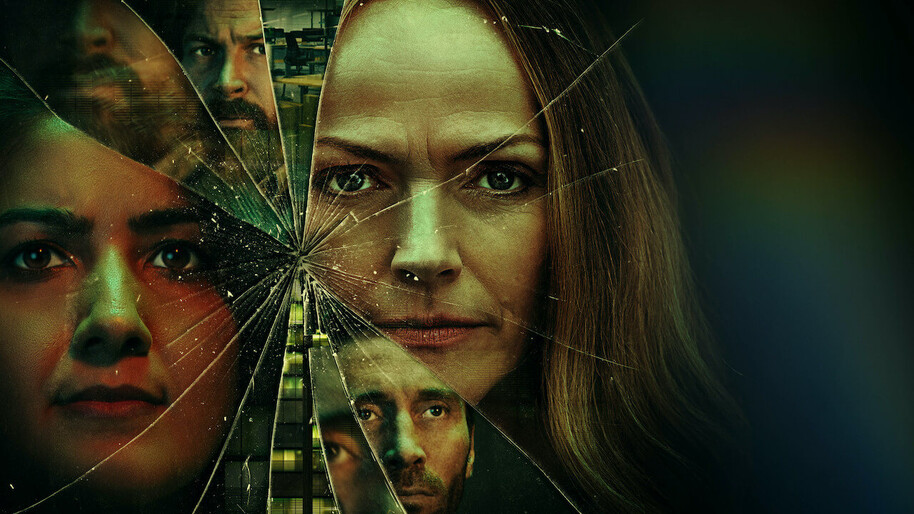 Starring Maxine Peake and Rakhee Thakrar, this four-part thriller delves into the complex world of sexual politics within the workplace when an executive is forced to investigate what lead to a brutal death within her company.  
---
The Responder  
BBC One and BBC iPlayer, starts Monday 24th January at 9pm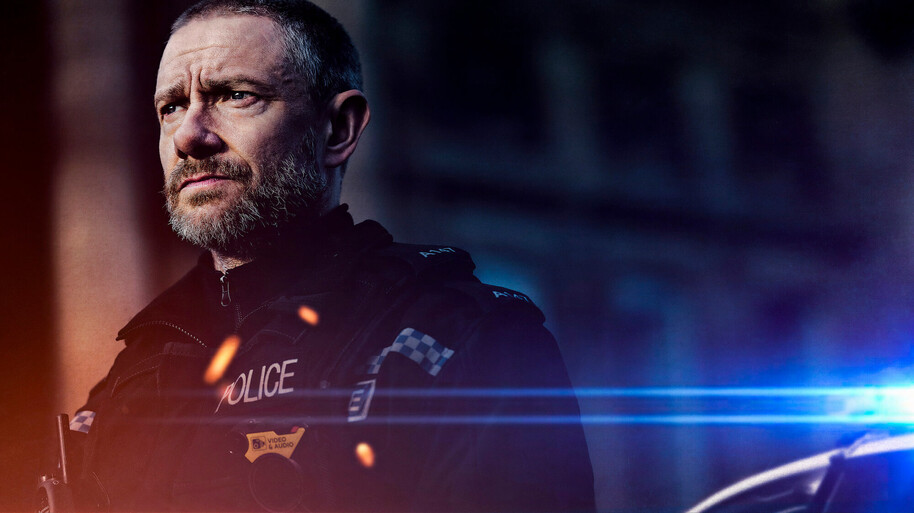 Martin Freeman plays the lead in this darkly funny police drama as he and his new partner respond to calls on the night shift in Liverpool.  
---
Toast of Tinseltown 
BBC Two, Tuesdays at 10pm, or stream on BBC iPlayer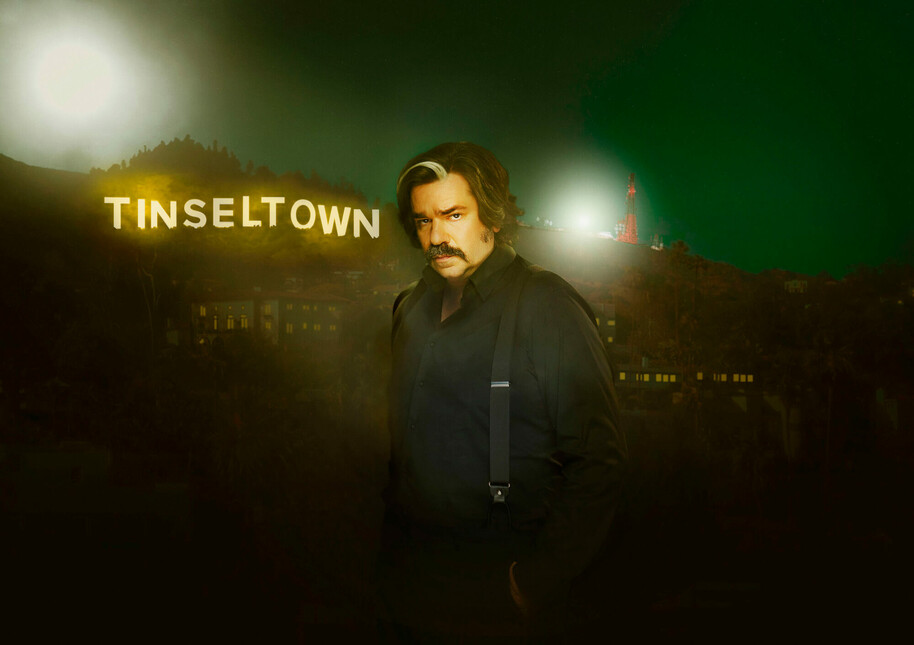 Follow the tortured thespian Steven Toast (Matt Berry, What We Do In The Shadows) as he steps into Hollywood to try and make it big in the ultimate actor's playground. Don't miss this outrageous comedy on BBC Two and BBC iPlayer.  
---
Canada's Drag Race, S2 
BBC One and BBC iPlayer, Coming soon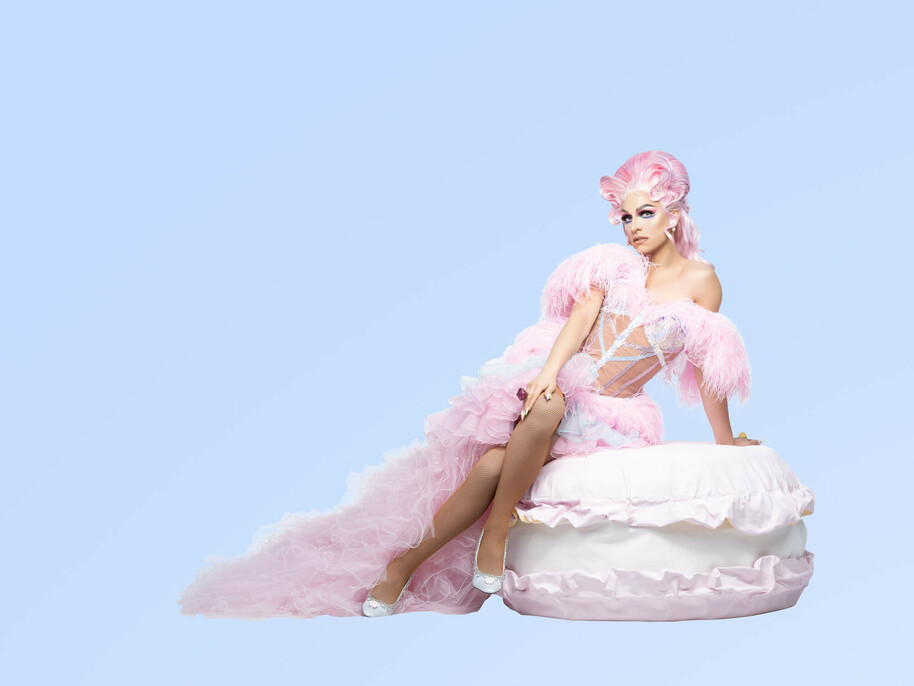 Canada's Drag Race returns for a second series as Canada's most fabulous drag acts sashay onto the runway to compete for the crown, proving themselves the fiercest of them all.  
---
NEW ON ITV
The Bay, S3 
ITV, starts Wednesday 12th January at 9pm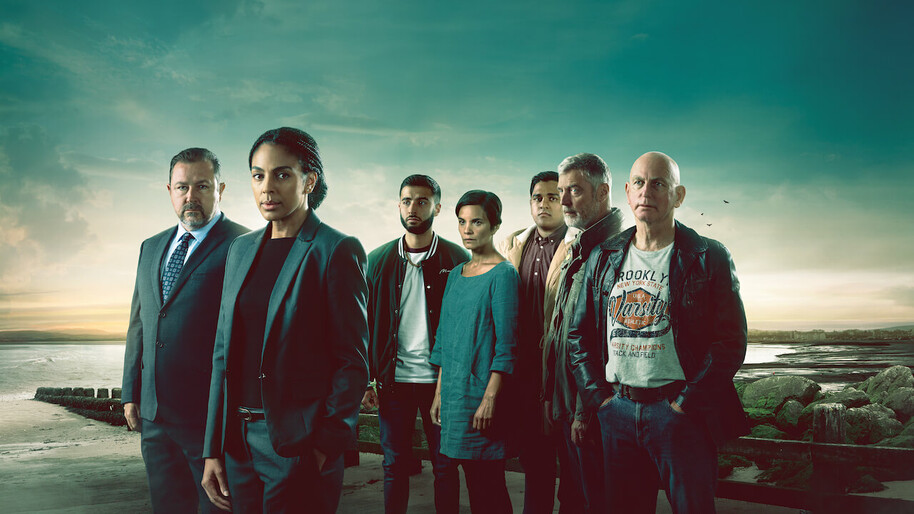 Hit drama The Bay returns for a third series this January on ITV. With new and old faces, including Marsha Thomason as DS Jenn Townsend replacing Morven Christie as the new Family Liaison Officer, the six-part series will follow the investigation into the murder of a young man whose body is found washed up in Morecambe.  
---
Trigger Point 
ITV, Coming soon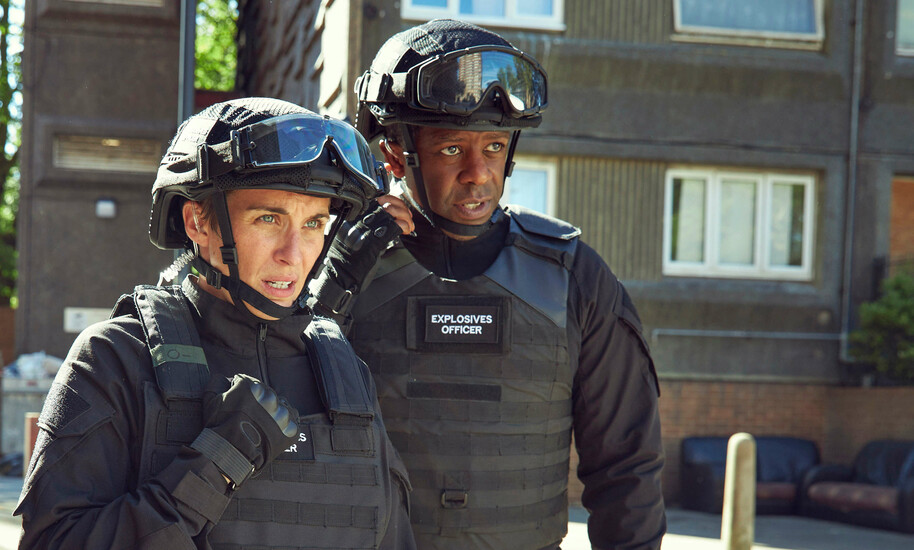 Don't miss this nail-biting new ITV drama focusing on the high-pressure world of counter terrorism within the Metropolitan Police Bomb Disposal Squad. When a member of this squad, Lana (Vicky McClure) becomes suspicious a bomber is specifically targeting her unit, she begins a race to find proof and discover the bomber's identity while she still can.  
---
The Masked Singer, S3 
ITV, starts Saturday 1st January at 7pm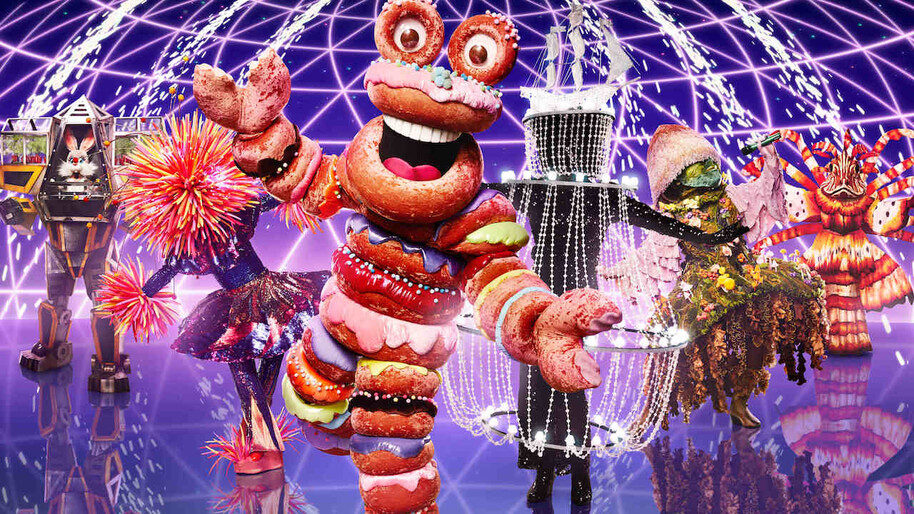 The Masked Singer returns for the New Year with a new line up of famous faces hidden behind elaborate costumes to conceal their identities and they put on a show to avoid elimination. Davina McCall, Jonathan Ross, Rita Ora and Mo Gilligan will return as judges as Joel Dommett hosts. 
---
Anne 
ITV, starts Monday 3rd January at 9pm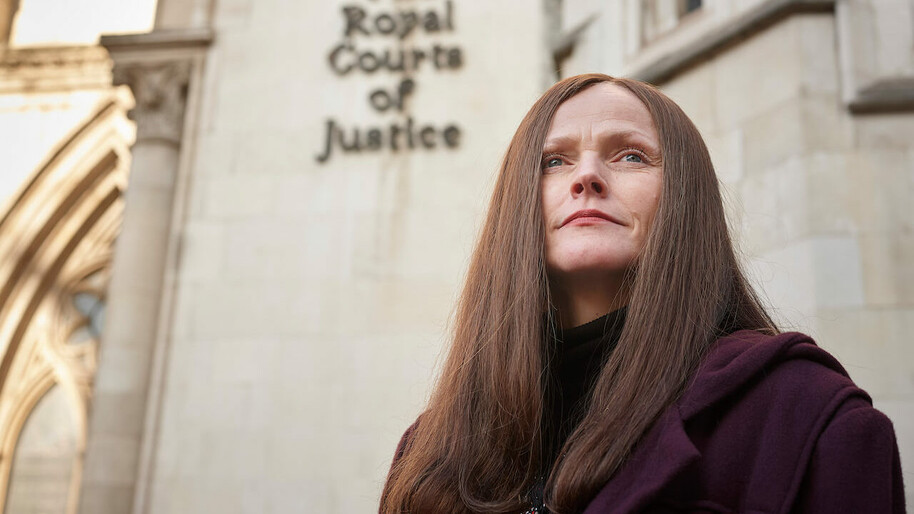 In this new, four-part series follows Anne Williams, a mother who loses her son at the tragic and infamous Hillsborough disaster in 1989. Refusing to accept the Coroner's verdict of an accidental death, Anne seeks for a real inquest into what happened at Hillsborough and who is to blame. Watch the series stripped through the week or stream on ITV Hub.  
---
The Cabins, S2 
ITV2, Starts Monday 3rd January at 9pm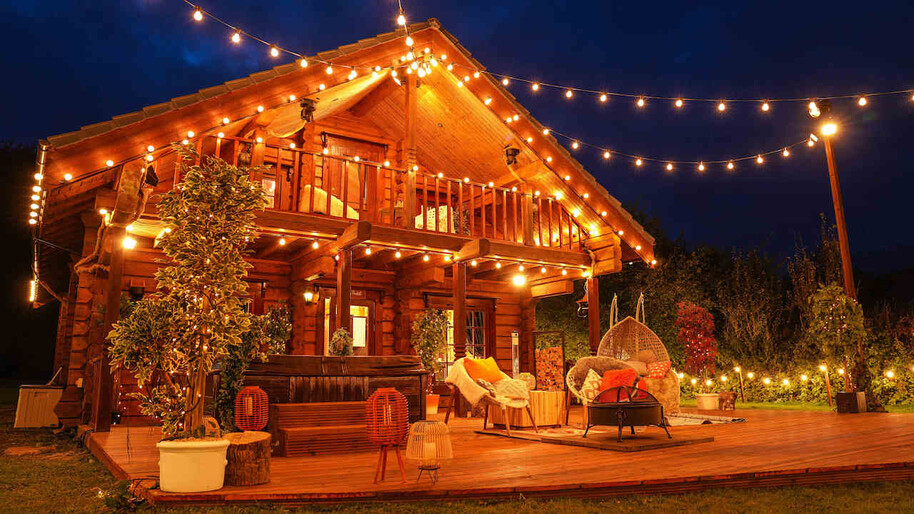 The Cabins returns for a second series as singletons seek out love in some cosy log cabins – but will the beautiful surroundings and bubbling hot tubs be enough for romance to blossom?  
Plus, watch out for: 
Ant and Dec's Limitless Win, starts Saturday 8th January 

Dancing on Ice, starts Sunday 16th January 

Bradley & Barney Walsh: Breaking Dad, starts Monday 17th January 

FA Cup Third round: 
        7th Jan - Swindon Town vs Manchester City  
        8th Jan - Millwall vs Crystal Palace 
        9th Jan - Westham United vs Leeds United 
        9th Jan - Nottingham Forest vs Arsenal 
---

---
NEW ON CHANNEL 4 
Screw 
Channel 4, Thursdays at 9pm starting 6th January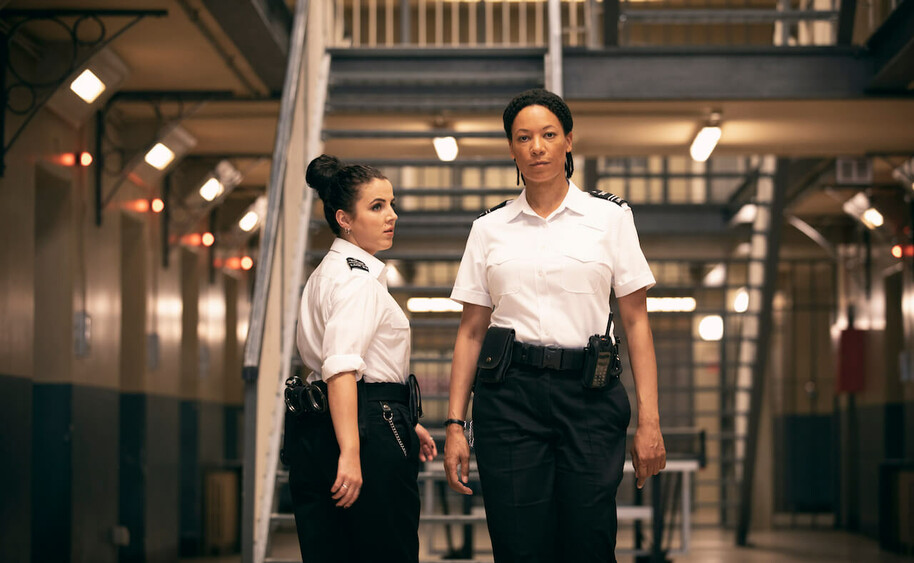 Step into C Wing of Long Marsh Prison in this darkly funny new drama on Channel 4. Starring Nina Sosanya (His Dark Materials) as Leigh, the head of the prison officers who has devoted her life to the prison, it sees her try to keep the inmates in line. Also on her team of screws are Rose (Jamie-Lee O'Donnell, Derry Girls), Ali (Faraz Ayub, Line of Duty), Gary (Stephen Wight, I May Destroy You), Don (Ron Donachie, Game of Thrones) and Jackie (Laura Checkley, King Gary). 
---
The Great Pottery Throwdown 
Channel 4, Sundays at 9pm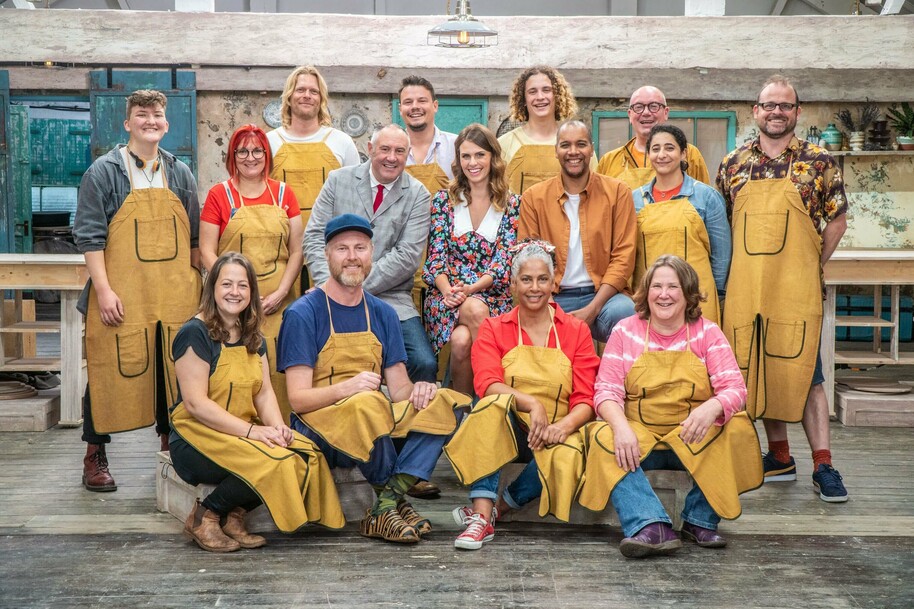 The Great Pottery Throwdown returns for another addictive season. Ellie Taylor hosts as 12 of the UK's best amateur potters compete to be crowned champion. Keith Brymer Jones and Rich Millerset will set and judge a series of tough pottery challenges as our potters battle it out. Give this comforting watch a try if you're a fan of The Great British Bake Off.  
---
Walter Presents: Outlier 
Channel 4, Starts Sunday 9th January at 10:55pm  
In this new Norwegian thriller, criminal psychologist Maja Angell returns to her hometown when her research into serial killers leads her to a case in which she believes the police have arrested the wrong man.  
---
The Language of Love 
Channel 4, Tuesdays at 10pm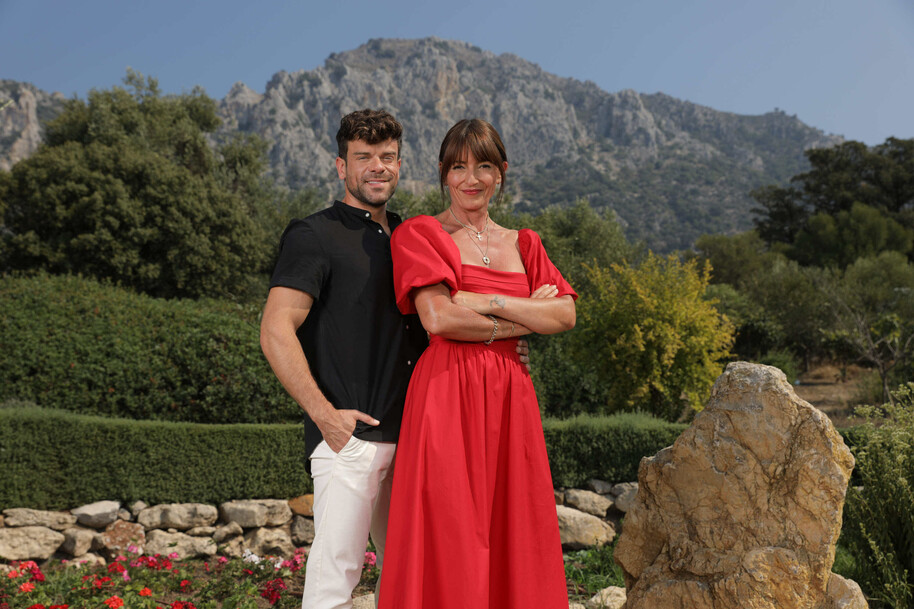 Can love transcend the language barrier? In this new series, a group of Brits and Spaniards pair up in a romantic Spanish country villa to see if they can hit it off despite not speaking the same language. Davina McCall hosts alongside Ricky Merino in this international romantic experiment.   
---
Sue Perkins' Big American Road Trip  
Channel 4, starts Sunday 16th January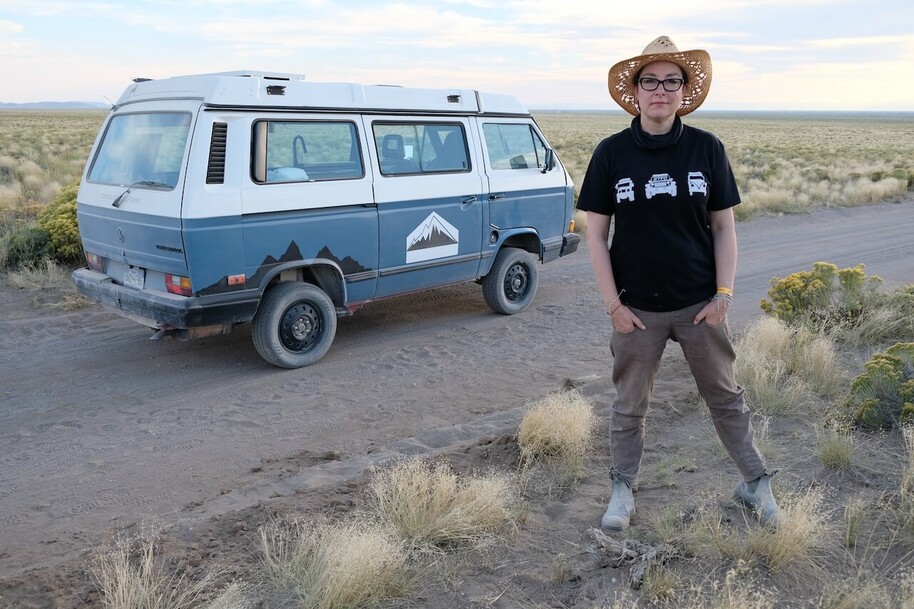 Join Sue Perkins as she set off around the USA to explore and celebrate #vanlife, the hot new trend for American road trips and living as many swap houses for homes on wheels for a romantic, freewheelin' life on the road.  
---
NEW ON CHANNEL 5: 
The Teacher 
Channel 5, Coming soon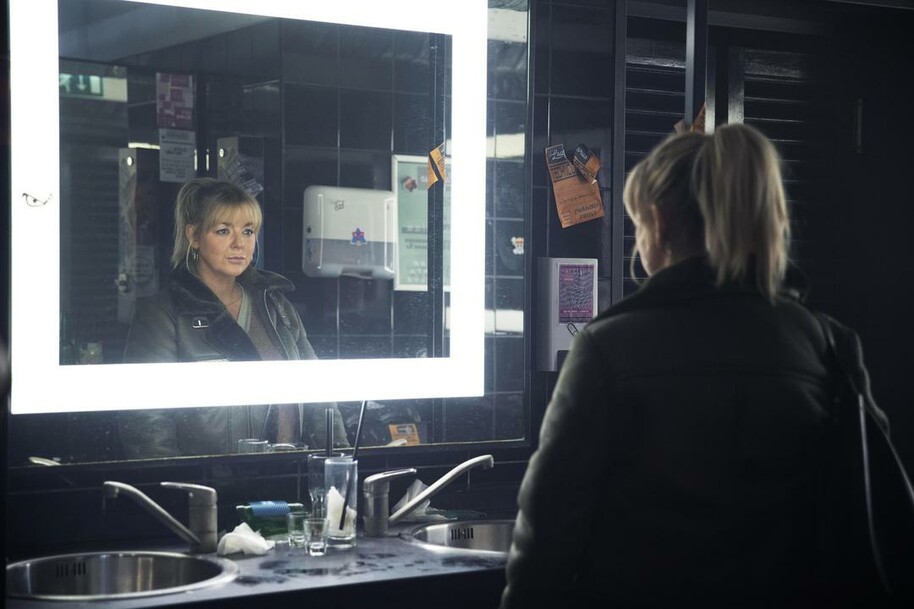 This new psychological thriller follows Jenna, a schoolteacher who is accused of an inappropriate sexual encounter with one of her pupils while drunk. But with no memory of the night's events, even Jenna isn't sure what to believe as she tries to uncover the truth of what happened. From the makers of The Drowning and Intruder and starring Sheridan Smith alongside Kelvin Fletcher and Sharon Rooney, definitely add this one to your watch list. 
---
The Holiday 
Channel 5, Coming soon 
This new drama is one to look forward to in the new year. From the makers of Intruder and The Madam Blanc Mysteries, The Holiday sees a woman's dream family holiday in the Mediterranean turn into a nightmare when she discovers her husband has been having an affair with one of her closest friends. Except she doesn't know which friend, and they're all on the holiday with her...Things soon escalate as she discovers just how far someone in their villa will go to keep the affair a secret.  
---
Ben Fogle: New Lives in the Wild, S17 
Channel 5, Starts Tuesday 4th January at 9pm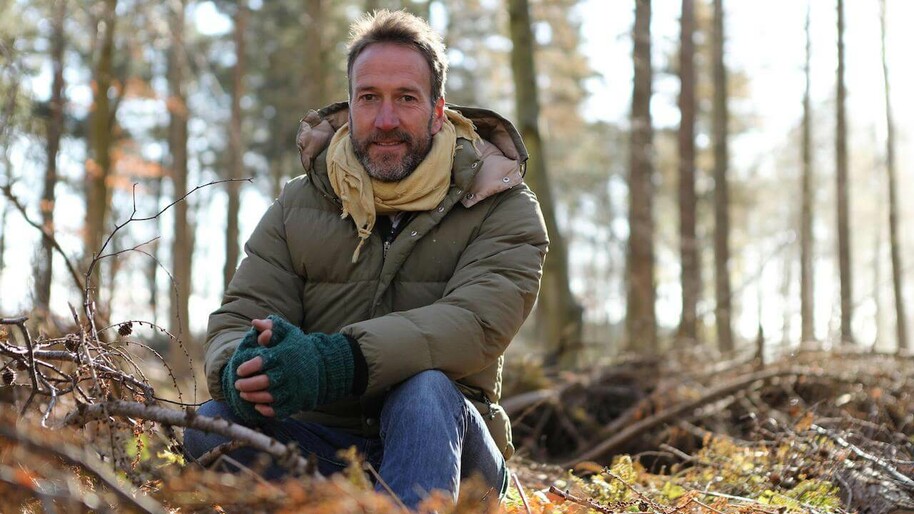 Back for an amazing 17th series, Ben Fogle continues to explore the lives of people who have chosen to leave the rat-race behind and live in remote locations for an alternative way of life. From Sandy, who left behind a career in tourism for a Greek Island where they rescue animals, to Alex, who swapped retail for a Portuguese mountain, discover new, alternative ways of living which don't include a 9-5 grind.  
---
Our Great Yorkshire Life 
Channel 5, Starts Thursday 6th January at 8pm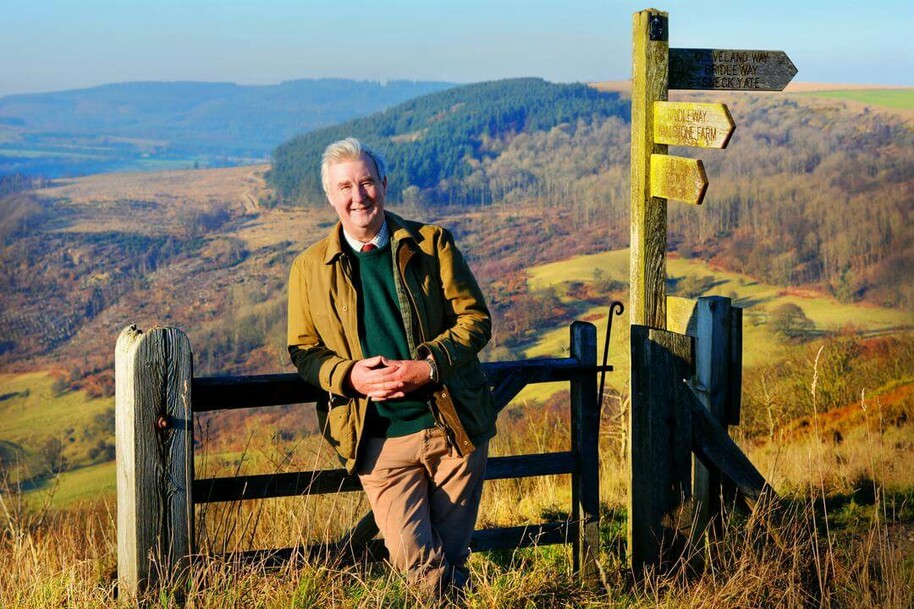 This brand-new series explores and celebrates the lives of passionate Yorkshire residents from all corners of 'God's Own Country.' Delving into both their everyday lives and the rich heritage of the unique county, this heartwarming series gives a new take on Yorkshire life.  
---
You Are What You Eat  
Channel 5, starts Wednesday 5th January at 8pm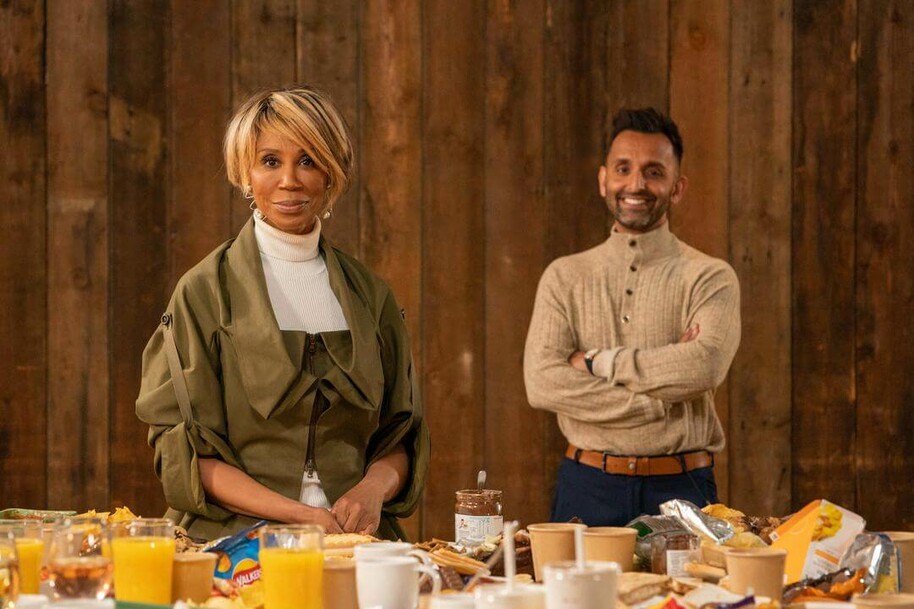 Back for the new year is one of the UK's most famed health shows, You Are What You Eat. Our hosts Trisha Goddard, GP Dr Amir Khan and MSc. qualified nutritionist Kate Llewellyn-Waters will explore the nation's eating habits, uncovering the reality of what we're putting in our bellies with eye-opening displays like the 'table of truth' and the return of the unforgettable 'poo test.' 
---
NEW ON YESTERDAY: 
Bangers and Cash, S5
Yesterday, Starts Thursday 20th January at 8pm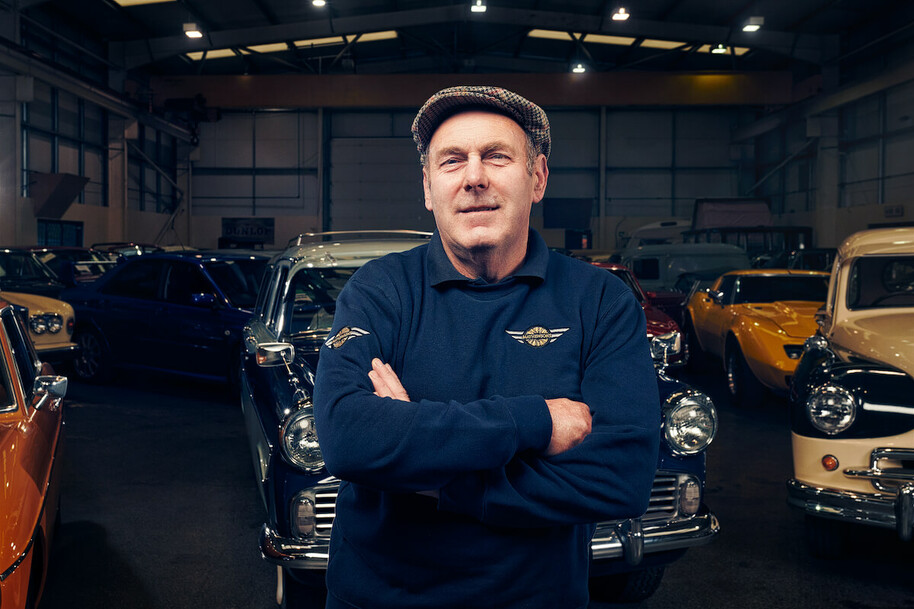 Bangers & Cash is back for a 5th season! Following the Mathewsons, a family of classic car auctioneers in North Yorkshire, this feel-good series delves into the stories of forgotten classic cars and memorabilia. Hear from Derek Mathewson in our exclusive interview with the head of the dynasty! 
---
Underground Worlds, S2 
Yesterday, starts Monday 10th January at 8pm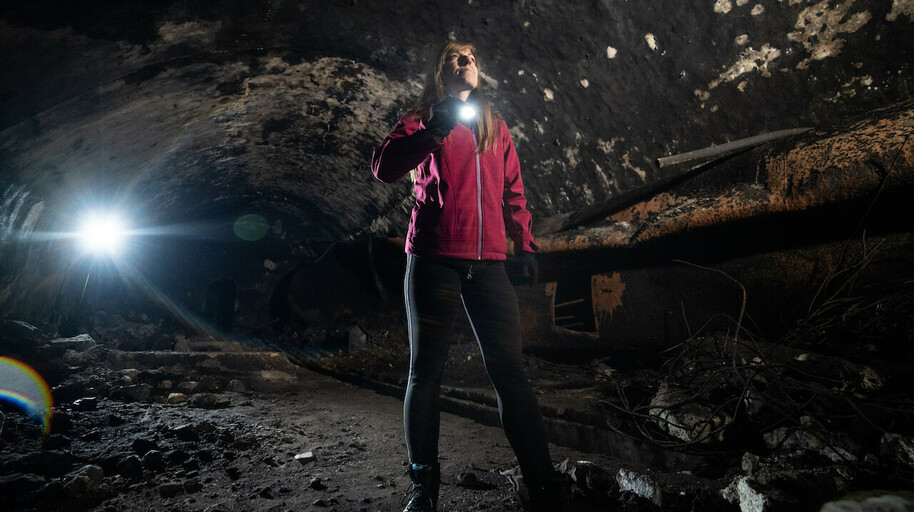 Step down into the depths to explore more mind-blowing underground structures which many of us don't know lie just below our feet...From military bunkers to spectacular natural cave networks, discover a whole new world and forgotten histories of some truly amazing structures.   
---
NEW ON DAVE:  
Whose Line is it Anyway? USA, S7 
Dave, Weeknights at 7pm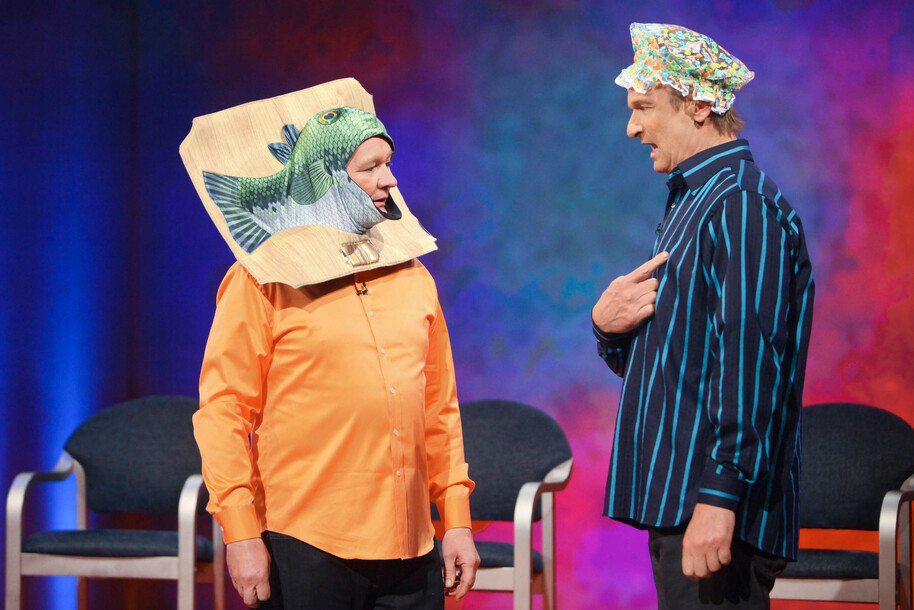 The iconic improvisation show continues on Dave with host, Aisha Tyler, along with the beloved trio of Wayne Brady, Colin Mochrie and Ryan Stiles who will be joined by guests such as Ricki Lake, Adam Rippon and Chris Hardwick. Tune in for more skits and shenanigans!  
---
NEW ON DRAMA: 
Traces 
Drama, Fridays at 9pm starting Saturday 15th January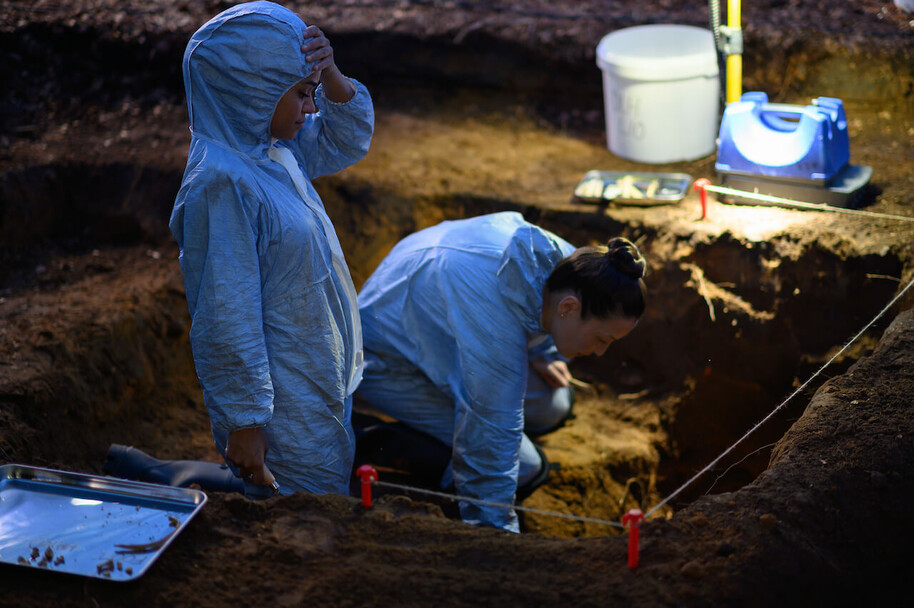 New to Drama is Traces, a gripping crime drama from the producers of Happy Valley. It follows lab assistant Emma Hedges (Molly Windsor) who, while taking part in an online forensic course, finds a fictitious case study she's working on actually has a link to her past, prompting her to pursue the case herself... 
---
Shakespeare & Hathaway: Private Investigators, S2 
Drama, Saturdays at 8pm starting 22nd January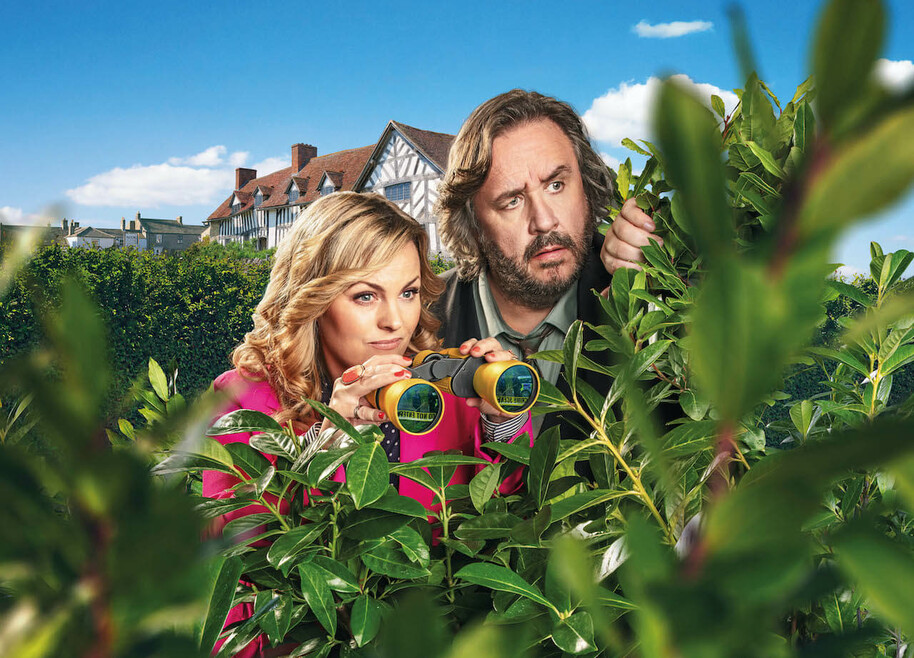 This comedy detective drama returns with private detectives Frank Hathaway (Mark Benton) and Lu Shakespeare (Jo Joyner) back to investigate crimes in Stratford-upon-Avon. You might not expect much dark deeds to go on in the birthplace of the Bard, but murder, kidnap, infidelity and blackmail are still rife in the small town, from a heavy metal star past his prime who does a deal with a devil to a King Lear story set in a carpet warehouse... 
---
NEW ON BLAZE:  
Shipwrecks: When History Resurfaces 
BLAZE, starts Thursday 7th January at 9pm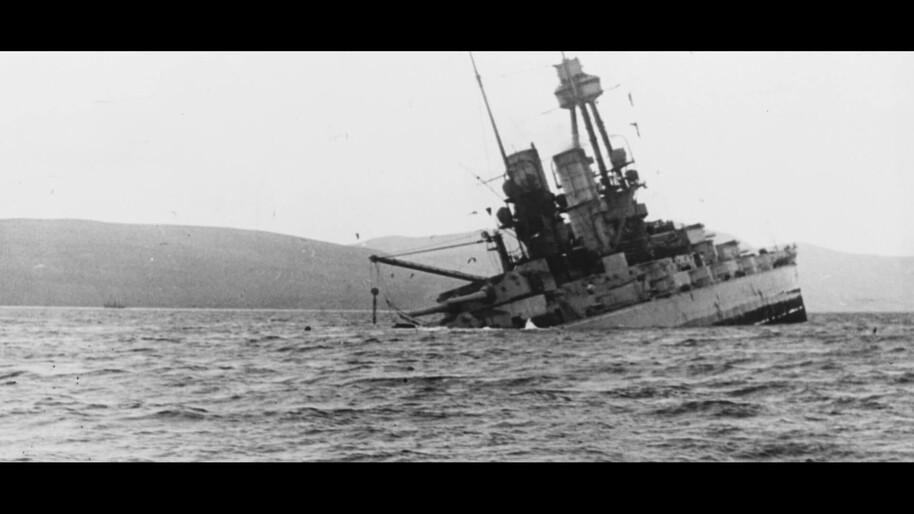 Set sail for an epic journey to explore the history, stories and remains of six spectacular shipwrecks. From the Indian Ocean to the St. Lawrence River, learn about how these ships were pulled beneath the waves.  
---
Paranormal: Caught on Camera, S3b 
BLAZE, starts Tuesday 19th January at 9pm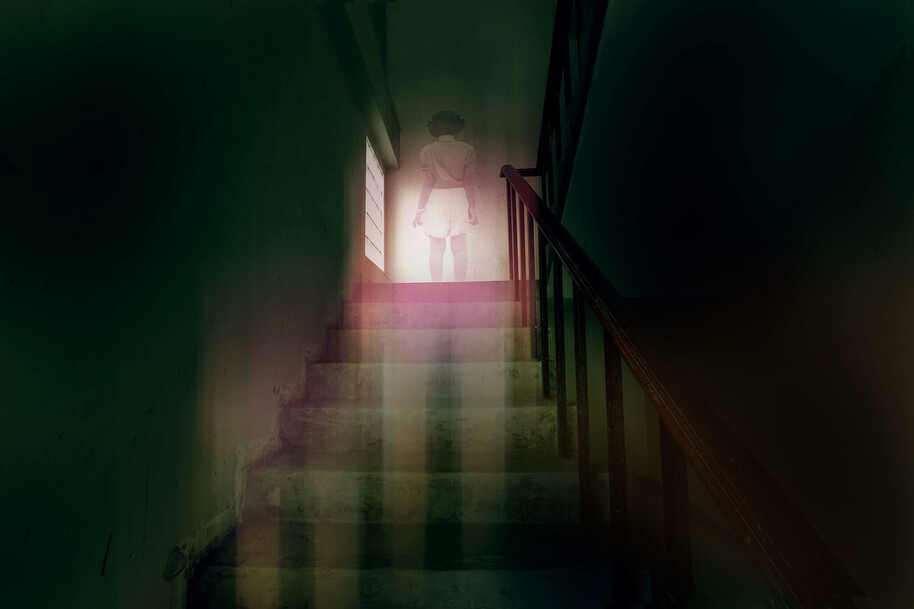 Join a panel of paranormal experts as they analyse footage from some of the more terrifying and downright bizarre paranormal activities. From poltergeists to mysterious lights in the sky, are these videos hoaxes, or do they reveal the truth of what lies beyond? 
---
Weird or What? With William Shatner, S3 
BLAZE, starts Wednesday 26th January at 10pm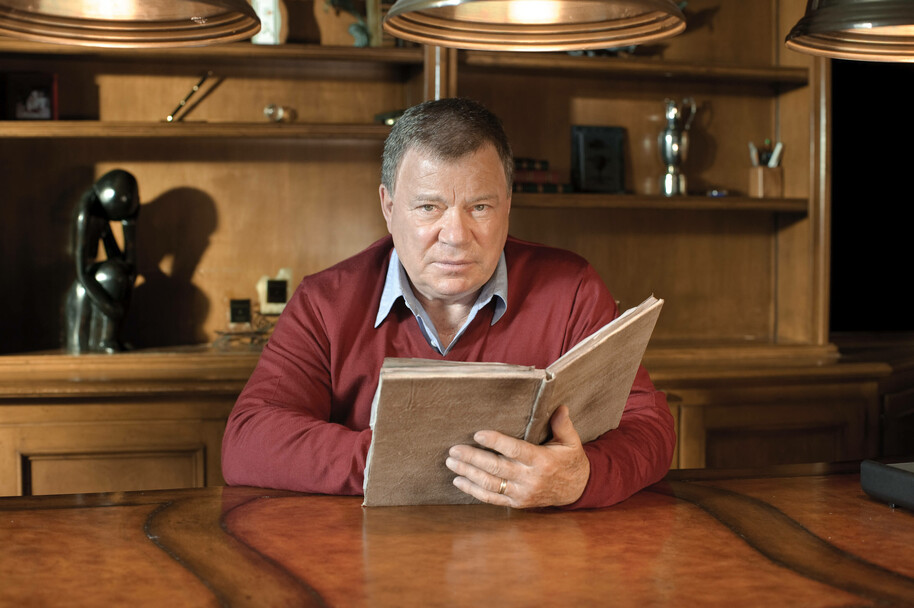 Tune in for a third season of Weird or What? with your host, the iconic William Shatner this January. Once more, Shatner will try to explain strange and mindboggling stories using supernatural and scientific theories which could illuminate the truth once and for all.  
---
NEW ON REALLY:
Charlotte Church's Dream Build 
Really, Tuesdays starting 11th January at 9pm 
Charlotte Church is given us unprecedented access to her world as she renovates her dream home, a six-bedroom mansion in mid-Wales called Rhydoldog which used to belong to famed designed Laura Ashley and has taken Charlotte's entire life savings (£1.5 million) to do up. Watch her try to turn the beautiful but run down mansion into a peaceful retreat and wedding venue on Really. 
---
The Big Clean 
Really, Wednesdays starting 5th January at 9pm 
Time for a spring clean? This heartwarming new series sees two best friends – Jo Cooke and Al Law (best known for dressing beautiful brides at Curvy Brides' Boutique) - as they take on a new challenge: transforming homes and lives with a deep clean.  
---
NEW ON QUEST:
Salvage Hunters: Classic Cars, S6 
Quest, Wednesdays starting 12th January at 9pm 
Drew Pritchard and Paul Cowland are back on the road on the hunt for classic cars to buy, restore and sell. Tune in to see what treasures they uncover on their quest (on Quest).  
---
Kings of the Woods 
Quest, Tuesdays starting 25th January at 9pm  
Witness an elite group of master carpenters working from a picturesque forest to create some extraordinary items. From a cabin bed to an outdoor table, each episode presents the Kings of the Wood with a new creative challenge to make something functional and striking for someone who really needs it.  
---
NEW ON QUEST RED: 
The Real Death in Paradise, S1 
Quest Red, starts Saturday 15th January at 10pm
Tropical beaches and sunny getaways seem like the last place where anything bad would happen, but in this new series we'll explore cases where a trip to paradise has turned into a nightmare, looking at solved and unsolved cases where Brits have been murders while holidaying or living abroad in what seemed to be a dream location.  
---
NEW ON DMAX: 
Alaska: The Last Frontier, S10 
DMAX, Mondays starting 3rd January at 9pm 
It's been almost 10 years since the cameras started following the Kilcher family in the brutal Alaska wilderness, but even with all the homesteading experience in the world a surprise can be around any corner as their homestead is infiltrated by outside forces.  
---
Gold Divers, S7 
DMAX, Wednesdays starting 19th January at 10pm  
Fierce competition continues as teams do whatever it takes to pull gold up from the Bering Sea as they battle against both the harsh elements and other gold hunters.  
---
NEW ON HGTV: 
Unsellable Houses, S2 
HGTV, starts Tuesday 4th January at 10pm 
Twin sisters and real estate experts Leslie Davis and Lyndsay Lamb set back out to help homeowners desperate to sell their seemingly unsellable homes.  
---
| | | |
| --- | --- | --- |
|   |   |   |
| Get the best TV picks of the week from our team of telly experts |   | Find out what's new on your favourite channels every week |
---
Follow us
Get the latest telly news and updates PLUS access to competitions and exclusive content