New TV shows coming soon
Stay up-to-date with all the latest TV releases coming soon to Freesat. From must-see drama to hard-hitting documentaries and side-splitting comedy, find out what TV is coming up this month.
NEW ON BBC 
The Pursuit of Love 
BBC One, Starts Sunday 9th May at 9pm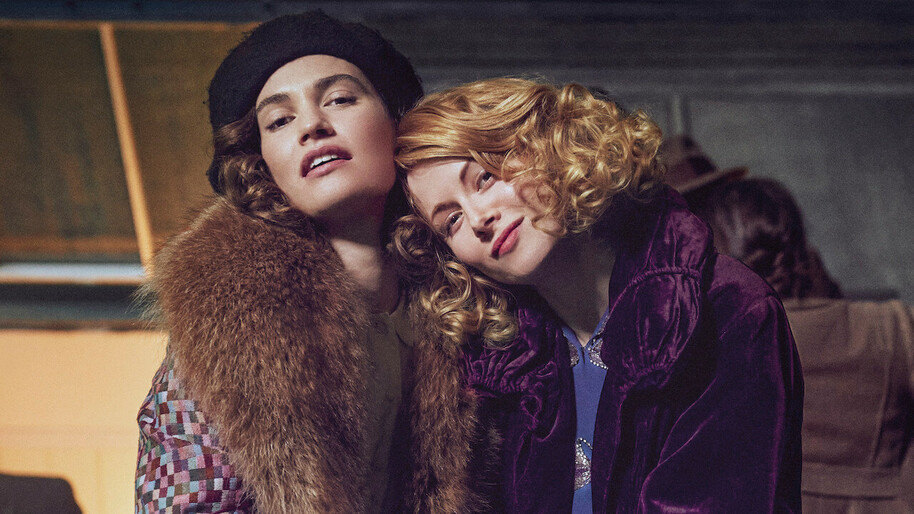 Longing for love and adventure but obsessed with sex, Linda is on the hunt for the perfect lover. Adapted from Nancy Mitford's original novel and set in 1920s Oxfordshire, The Pursuit of Love follows teenage Linda and her beloved cousin Fanny dream of a life of romance beyond the countryside. Starring Lily James, Emily Beecham, Dominic West, Freddie Fox and Andrew Scott, this joyful period drama is the perfect Sunday night drama to watch this May.  
---
The Killing 
BBC Four, Starts Saturday 1st May at 9pm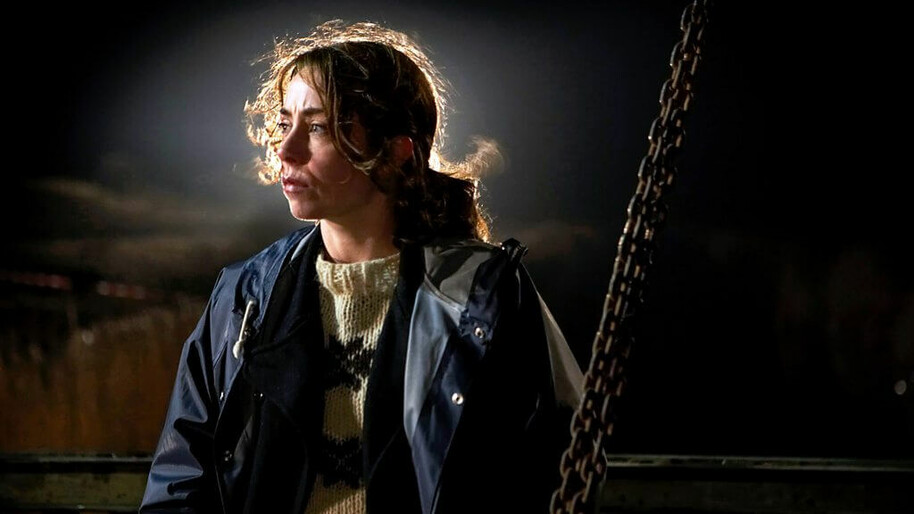 Who can resist a Scandi Noir? Well, time to watch the original Scandi Noir – The Killing – starting this May on BBC Four. Danish detective Sarah Lund attempts to find the culprits behind grizzly murders while dealing the police politics and the families devastated by the violent crimes she's investigating.  
---
Inside No.9, S6 
BBC Two, Starts Monday 10th May at 9:30pm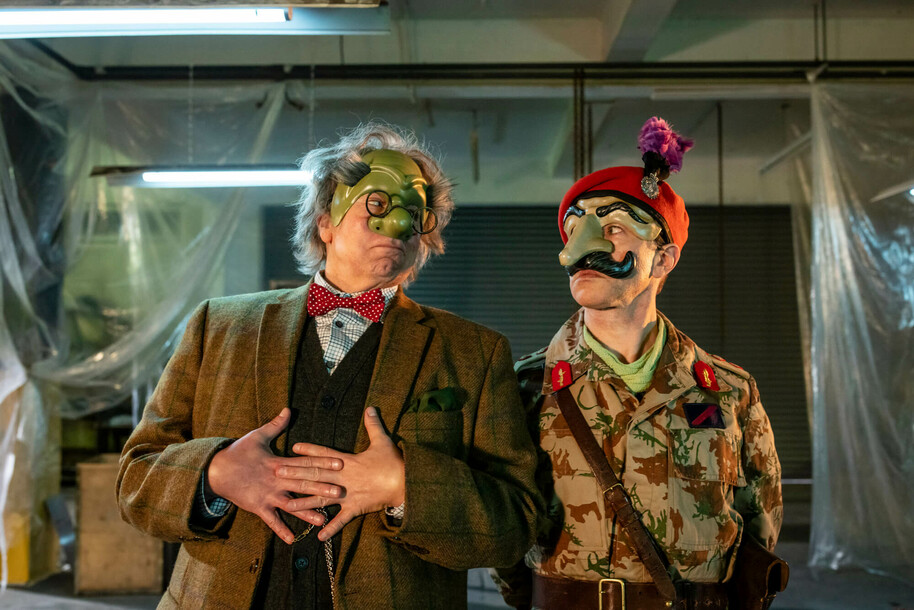 Starring and created by Steve Pemberton and Reece Shearsmith, a new season of Inside No.9 starts on BBC Two on Mondays in May, following a series of darkly twisted comic tales which take place behind a door marked 'number 9.'  Stream series 1 – 5 of Inside No.9 on BBC iPlayer.  
---
Danny Boy 
BBC Two, Wednesday 12th May at 9pm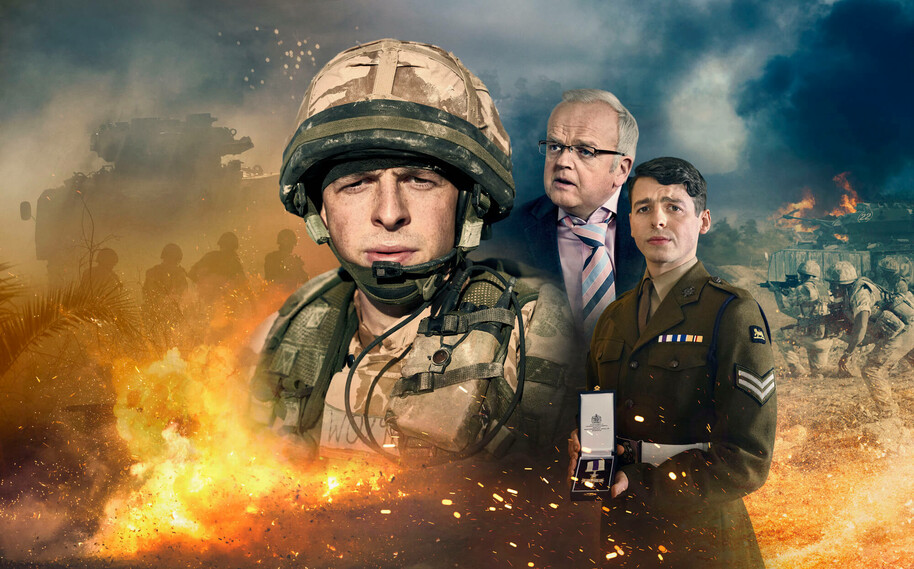 Based on a true story, Danny Boy follows a young man's journey from a war hero to alleged war criminal. Stars Anthony Boyle as soldier Brian Wood who was accused of war crimes in Iraq by human rights lawyer Phil Shiner, who will be played by Toby Jones. 
---
Ian Wright: Home Truths  
BBC One, Thursday 6th May at 9pm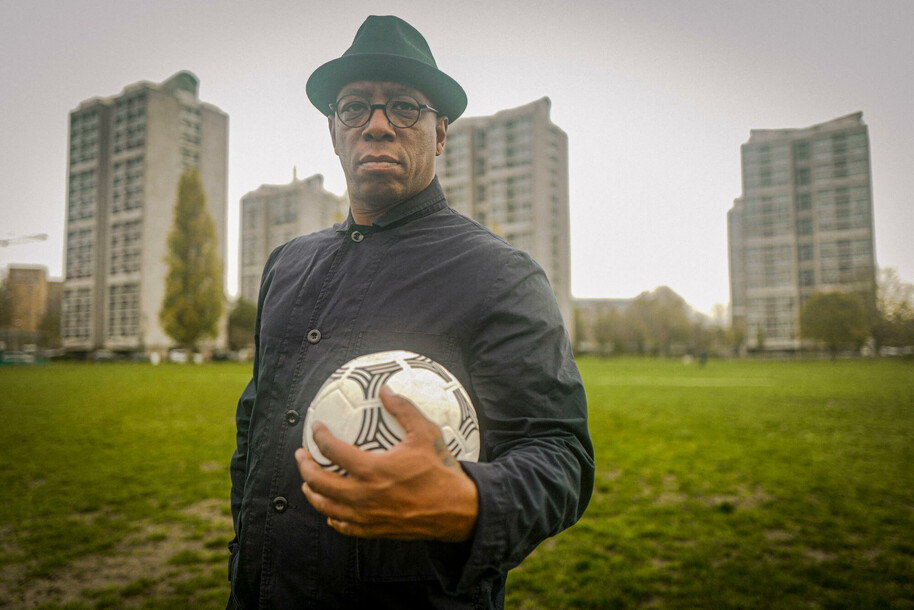 Hear from footballer Ian Wright as he investigates the effects of growing up in a psychologically abusive and violent home has on children across the country, as well as sharing his own story of his childhood.  
---
Starstruck 
Stream on BBC iPlayer or watch on BBC One, Mondays at 10:30pm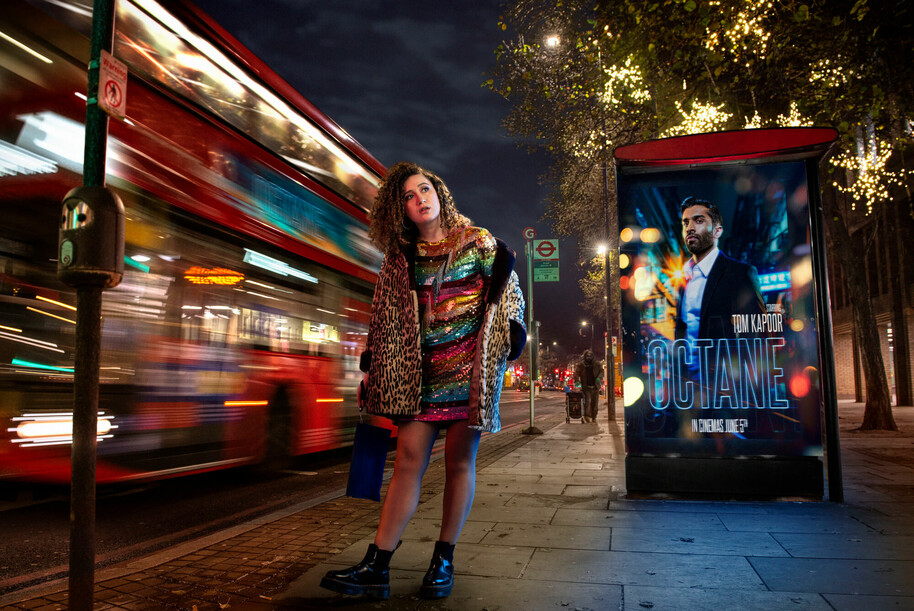 Jessie finds a drunken hook-up is far more complicated than she could have guessed when she discovers the partner in question is actually a famous film star. Starstruck is a hilarious new comedy starring and written by Rose Matafeo and is available to stream in full now on BBC iPlayer.
---
Leigh-Anne Pinnock: Race, Pop, Power  
BBC One, Thursday 13th May at 9pm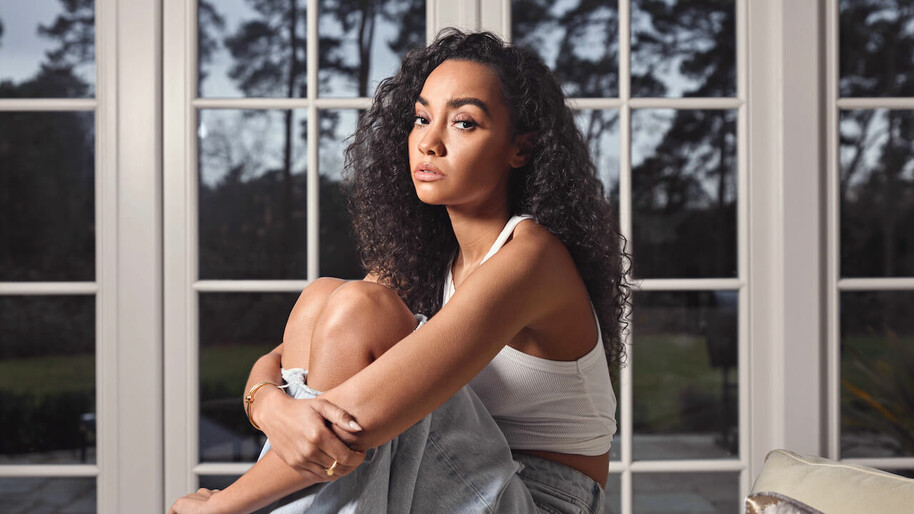 Learn about racism within the music industry from Little Mix's Leigh-Anne Pinnock as she confronts her own experiences as the only black member of the pop group and explores other disturbing cases across the infamously cutthroat industry. You can also stream Leigh-Anne Pinnock: Race, Pop, Power on BBC iPlayer from Thursday 13th May.  
Check out our other BBC highlights for what's on this week. 
---
NEW ON ITV 
Innocent, S2 
ITV, Starts Monday 17th May at 9pm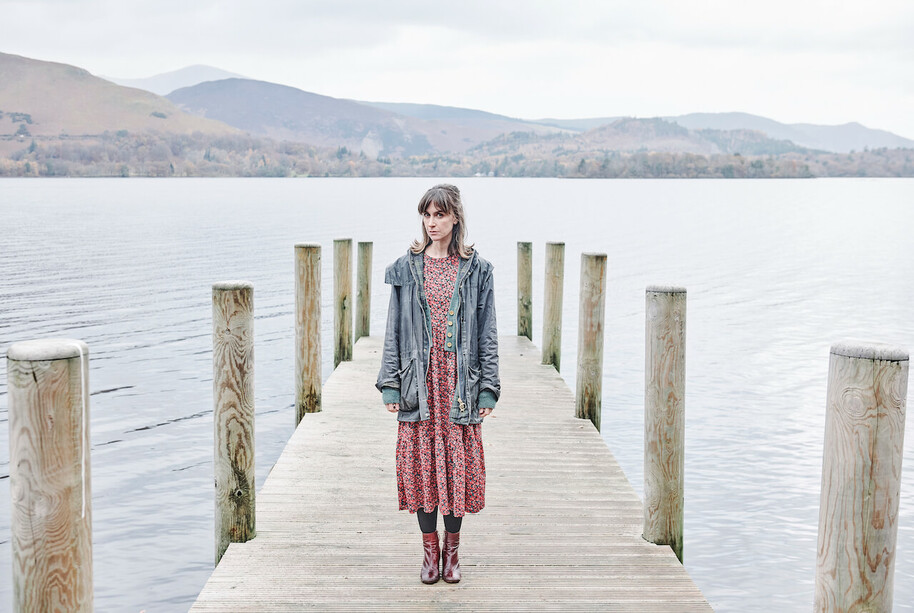 Innocent continues for season 2 on ITV this May, following the scandal that shook the small town of Keswick in 2015 surrounding a school teacher alleged of having an affair with her 16-year-old pupil. Written by acclaimed screenwriter Chris Lang, the story continues exploring the ramifications of the case on those involved. Watch the whole season stripped through the week from Monday 17th May to Thursday 20th May at 9pm, or watch on ITV Hub. 
---
Secret Crush 
ITV2, Starts Monday 10th May at 6pm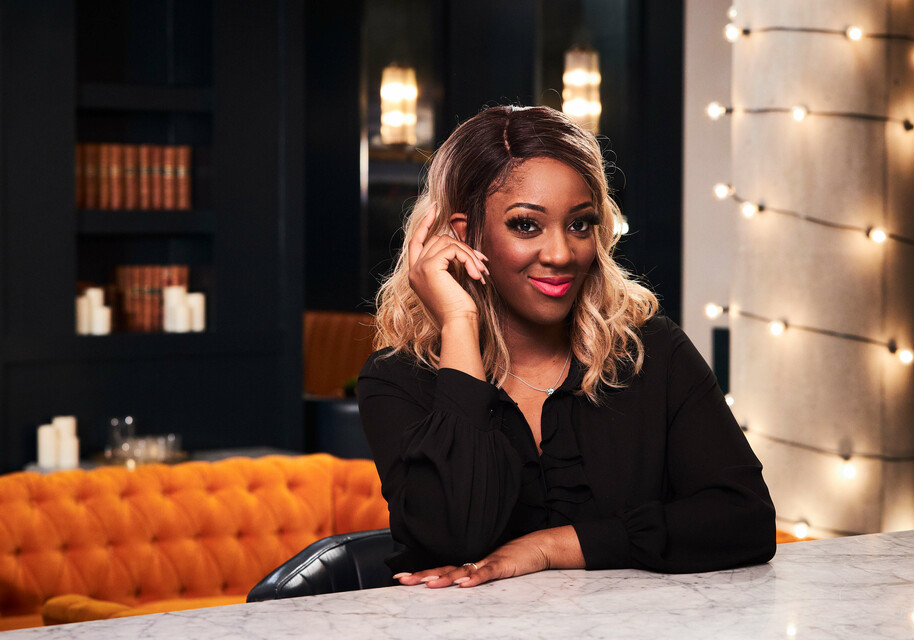 Don't miss this brand new dating show as lovestruck singletons finally let their crushes know their true feelings towards them, whether they be their best friend or a work colleague. Tune in to find out if their secret crush has been crushing back, or if they should've kept their feelings a secret. 
---
The Real Housewives of Cheshire, S13 
ITVBe, Starts Monday 10th May at 9pm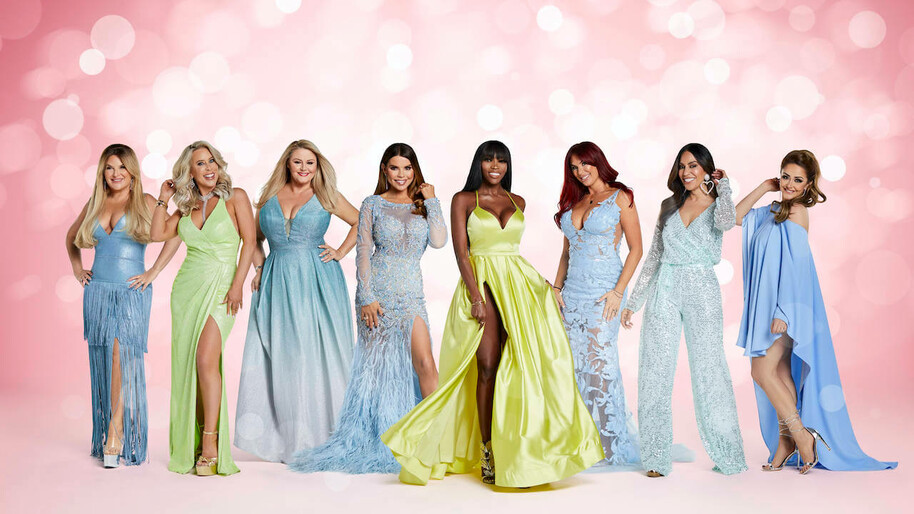 The girls of Cheshire's golden triangle are back for more drama, emotion and designer labels....  
---
The Brit Awards 
ITV, Tuesday 11th May at 8pm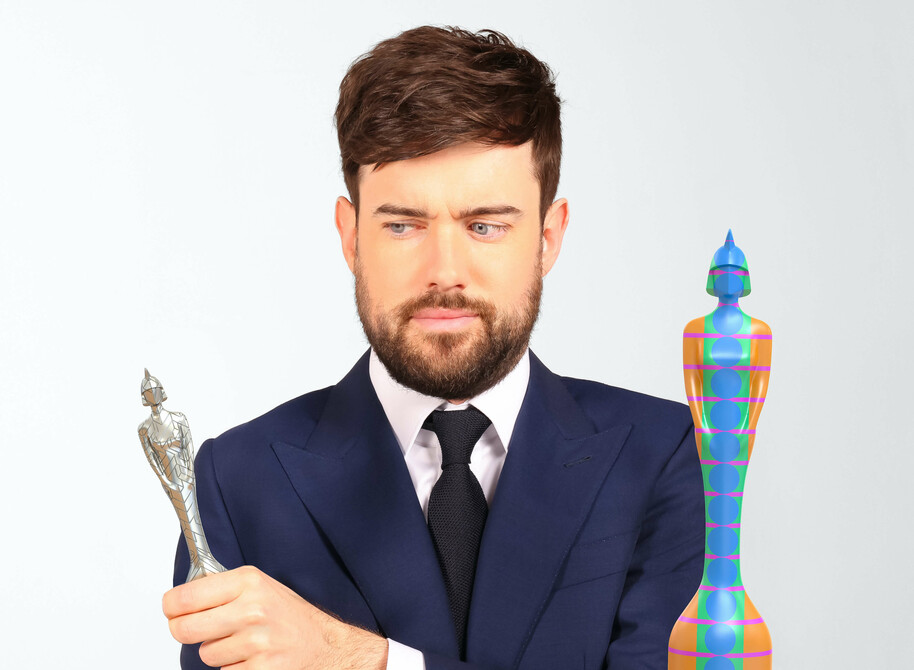 Tune in for one of the biggest events in music, three months after it was pushed back due to Covid-19. Jack Whitehall will host the UK's biggest night in music on Tuesday 11th May.   
---
Olivia Meets Her Match, S2 
ITVBe, Starts Wednesday 19th May at 9pm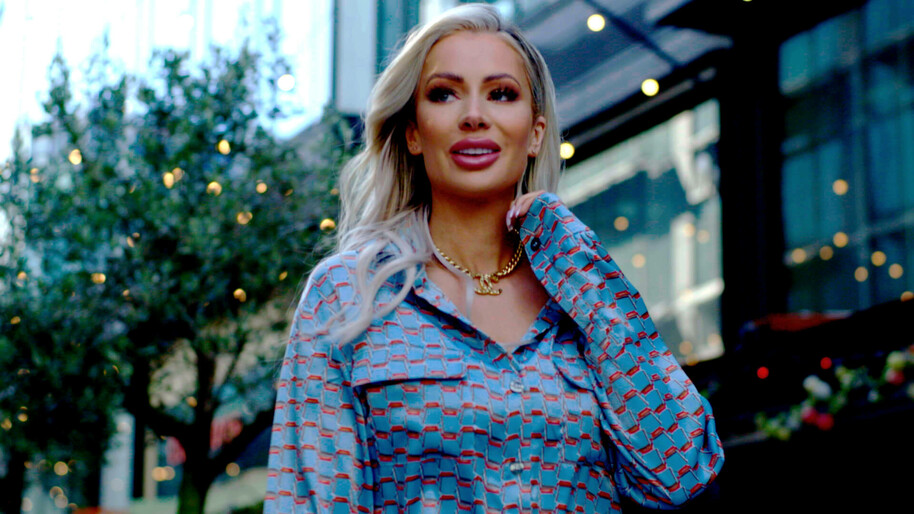 Catch up with how Olivia Attwood is doing with her footballer fiance Bradley Dack in season two of Olivia Meets Her Match. Starting on Wednesday 19th May at 9pm on ITVBe, the new season will let you watch the couple's plans for their big wedding, moving into a new home together and celebrate Olivia's 30th birthday.  
---
The Masked Dancer 
ITV, Coming Soon 
If you loved The Masked Singer, you won't want to miss it's new sister show – The Masked Dancer. Watch as secret celebs disguise themselves in outlandish costumes to perform for the panel of judges and try and guess who lies behind the mask. 
Find out what else is new on ITV this week.  
---
NEW ON CHANNEL 4 
We Are Lady Parts 
Channel 4, Starts Thursday 20th May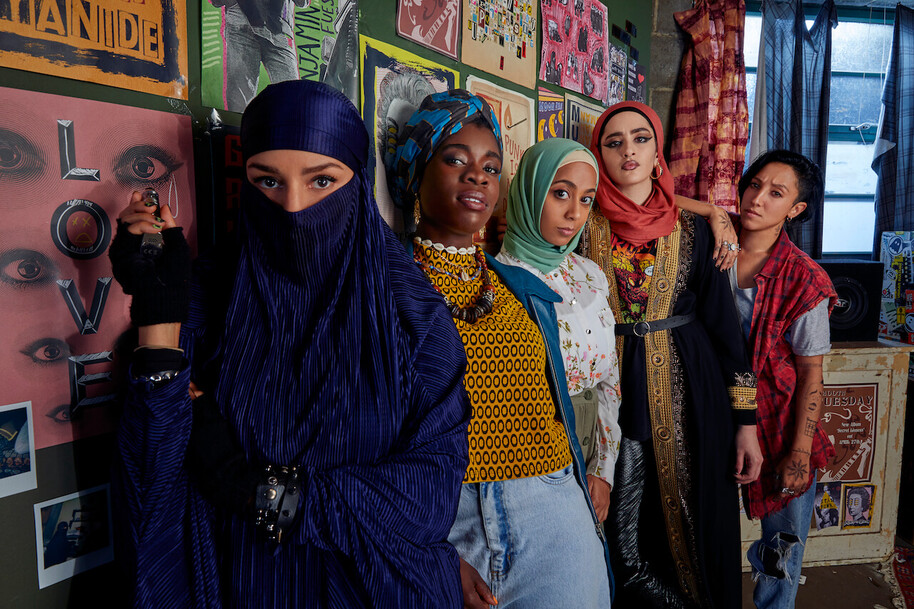 This bold and hilarious new comedy from Manzoor celebrates sisterhood, belonging and finding your voice. Following a band called Lady Parts through the eyes of a microbiology PhD student on the search for love, the series is jam-packed with diversity, original punk songs, the culture of contemporary London and, most importantly, funny and real female characters forging their own lives and identities.  
---
Fargo, S4 
Channel 4, Starts Sunday 9th May at 10pm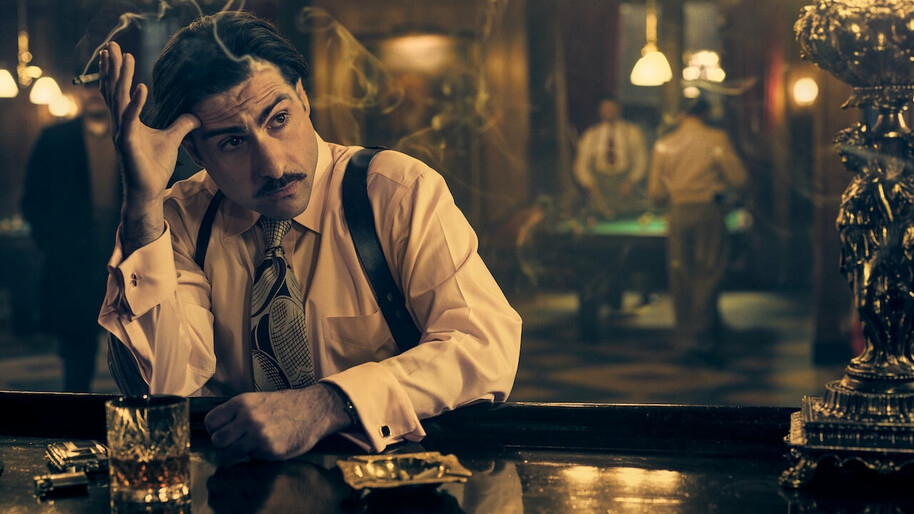 The award-winning series returns for season four this May on Channel 4. Set in 1950s Kansas City, series 4 starts Chris Rock as Loy Cannon, the head of a Black crime syndicate struggling to become a part of the American dream and battling against the Faddas, a rival Italian crime family. The drama intertwines stories of immigration, power and assimilation, featuring characters such as a nurse who can't bear the suffering of others (Jessie Buckley), a Mormon lawman (Timothy Olyphant) and a Kansas City cop (Jack Huston.) 
---
The Great Garden Revolution 
Channel 4, Starts Saturday 1st May at 8pm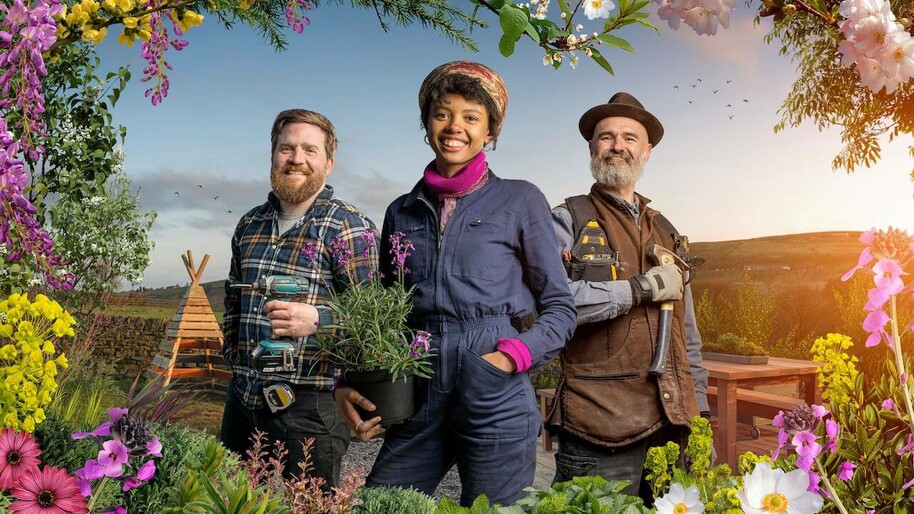 Get a few tips and tricks handy for any budding greenthumb from ecological gardener Poppy Okotcha, designer Joel Bird and master craftsman Bruce Kenneth in this new and exciting gardening show. Revolutionise your outdoor space this May! 
---
Walter Presents: Time is a Killer 
Channel 4, Starts Sunday 16th May at 11:15pm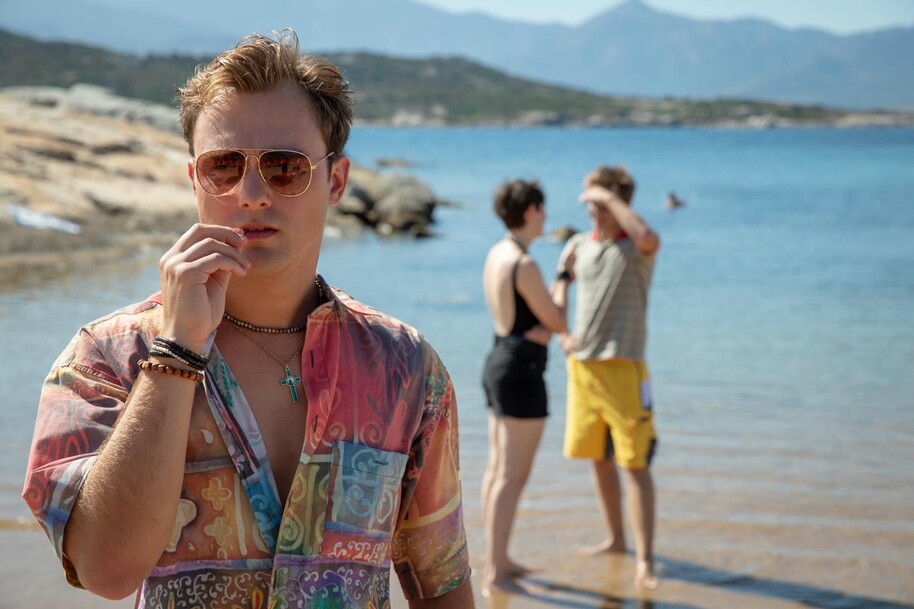 You won't want to miss this French thriller adapted from Michel Bussi's best-selling novel. The crime drama follows three generations of women, exploring how their lives have been torn apart. Set in Corsica, it primarily follows Clotilde Baron (Matilde Seigner) who has disturbing dreams about the day both her parents and brother were killed in a tragic accident where the family car went off a cliff, Clotilde only surviving because she was thrown from the vehicle. But after returning to her hometown for the first time in more than two decades, Clotilde receives a letter from someone claiming to be her mother.  
---
Crime and Punishment 
Channel 4, Starts Monday 17th May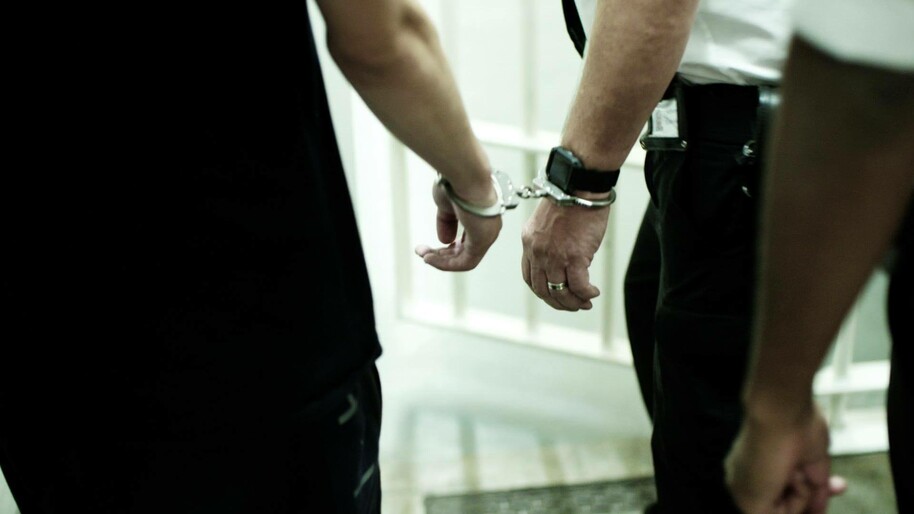 Crime and Punishment returns for a new series to explore the challenges of investigating disturbing crimes and getting a conviction.  
Find out what else is coming up on Channel 4. 
---
NEW ON CHANNEL 5: 
Anne Boleyn 
Channel 5, Coming soon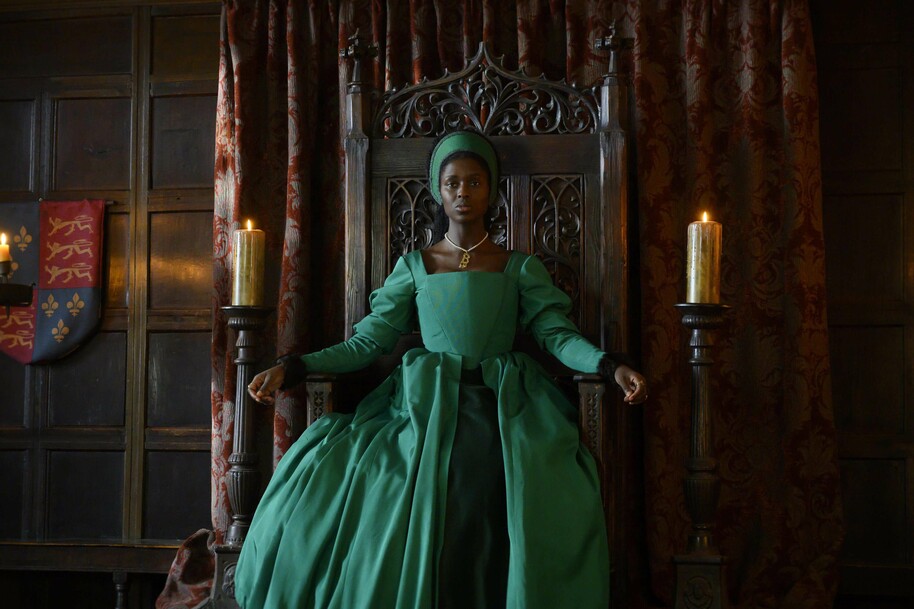 Described as "the hottest royal drama since The Crown" by Cosmopolitan, Anne Boleyn is a brand new drama that reexamines the life and death of the infamous queen from a new perspective – her own. Jodie Turner-Smith leads a diverse cast in a feminist retelling which explores key moments in Anne Boleyn's life to get closer to her real character, not just the image of her depicted by those who condemned her.  
---
Gregg Wallace's Big Weekends Away 
Channel 5, Starts Friday 14th May at 8pm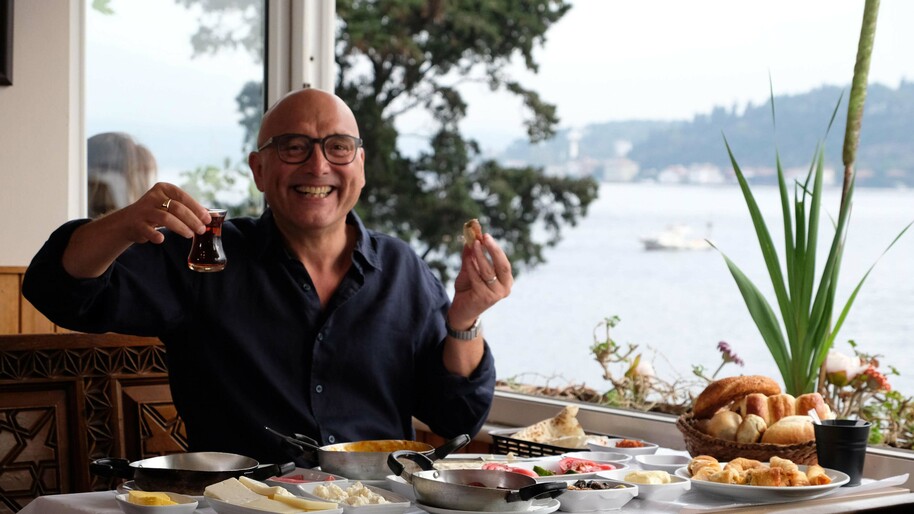 Masterchef judge and food icon Gregg Wallace is back to take you on perfect weekend breaks in some of Europe's best cities. From Athens to Budapest and Istanbul, travel with Gregg to experience local food, traditions and all the sights to give you some travel inspiration for your next getaway. 
---
World's Greatest Paintings with Andrew Marr 
Channel 5, Coming soon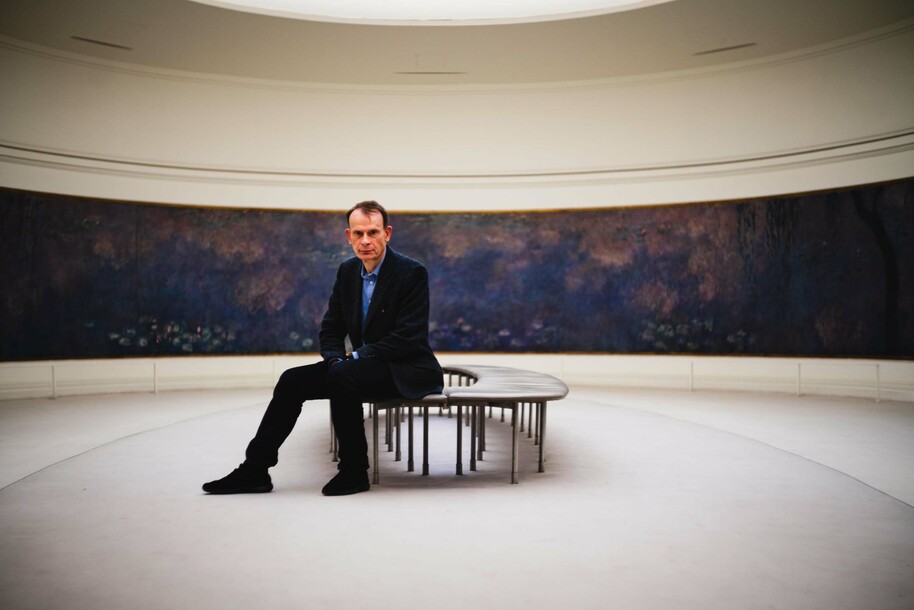 Join Andrew Marr as he tells the stories behind some of the world's greatest paintings, their places in history and the artists behind them. 
---
Nick Knowles' Better Homes 
Channel 5, Coming soon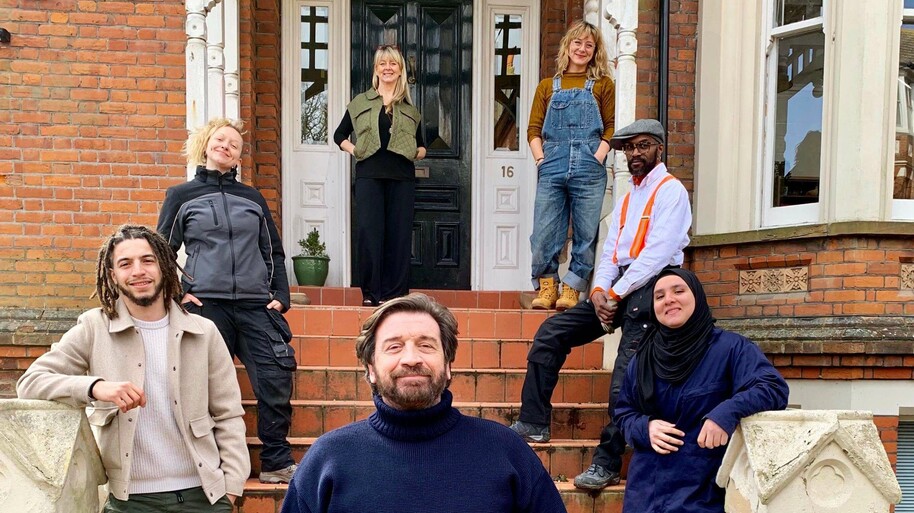 We've all been trying to spruce up our homes after a year in lockdown, which makes Nick Knowles' Better Homes an essential watch for any budding DIY enthusiasts. Learn tips and tricks for the expert to find new ways to make the most out of your home, from storage hacks to organisation methods which could make your home feel brand new.  
---
Rich Kids Go Skint 
5Star, Starts Monday 10th May at 9pm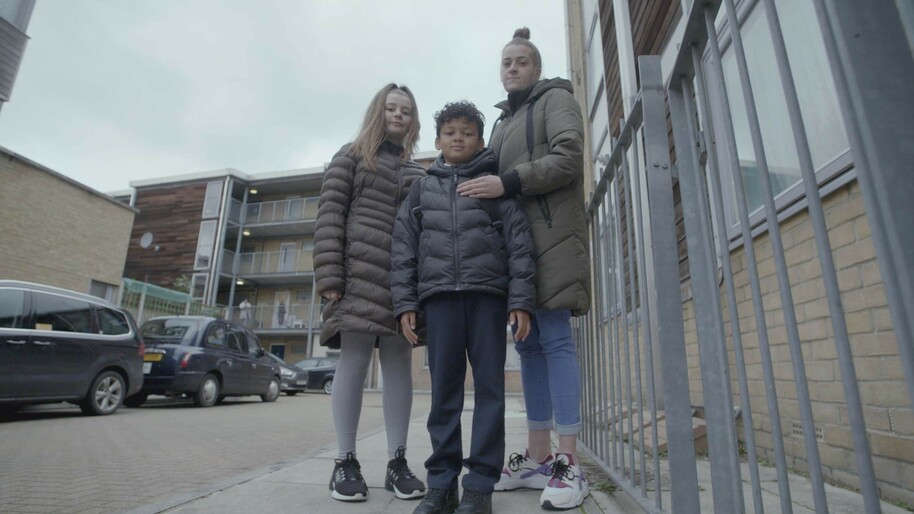 Tune in for a new series of Rich Kids Go Skint as five wealthy kids swap their cushy lifestyles to spend time with working-class families to understand the realities of living hand-to-mouth. From catching the tube for the first time to looking after other children unsupervised, see how the rich kids fare and what they'll learn from their experiences.  
---
5 Go Fishing 
Channel 5, Coming soon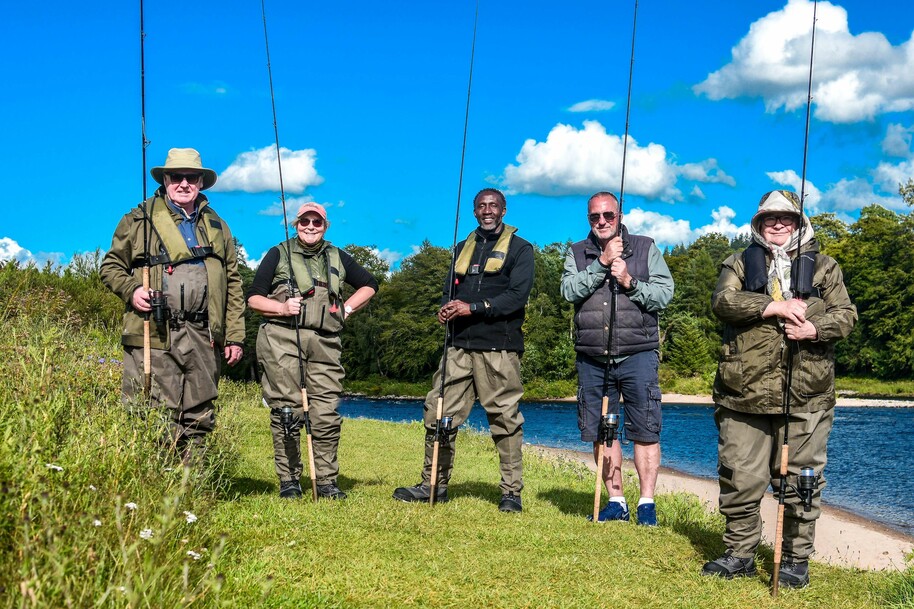 In this exciting new series, five national treasures will be heading out on an epic fishing trip from the North Sea to the Atlantic Ocean to explore the sights, history and fish of each region.  
Here's what else to watch this week on Channel 5...
---
NEW ON BLAZE: 
Gold Hunters: Legend of Superstition Mountains 
BLAZE, Starts Sunday 2nd May at 10pm 
The Superstition Mountains in the Arizona desert have long been a destination for prospectors on the hunt for gold. The famous legend of a Dutch prospector who claimed to have found an untapped line in the mid-1800s and left riddles leading to the location has kept treasure hunters coming for generations, but no one has found the treasure yet. Tune in as new evidence comes to light which hunters hope will break the curse and unearth the treasure at last. 
---
Auction Kings, S3a 
BLAZE, Starts 17th May at 10pm 
Gallery 63 is one of the USA's most successful auction houses and sees an eclectic mix of consignors bring in an equally eclectic mix of treasures to sell. Watch as experts appraise these unusual items and find out the stories behind each piece in the new season of Auction Kings on BLAZE.  
---
NEW ON QUEST: 
Massive Engineering Mistakes, S2 
Quest, Starts Tuesday 25th May 
When it comes to big buildings, even the tiniest mistake can lead to a huge disaster. The second season of Massive Engineering Mistakes continues to look at some of the biggest engineering mistakes which have come about through minor miscalculations or misunderstandings, such as the Big Stan skyscraper which threatens to send shards of marble down onto Chicago due to one small oversight! Tune in on Tuesdays on Quest from 25th May.  
---
NEW ON QUEST RED: 
The Murder Tapes, S4 
Quest Red, starts Saturday 8th May at 10pm 
Using body-cam footage from real police across the USA, watch true crime stories from the point of view of the police themselves for all the action up close!  
---
My 600lb Life: Where are they now? (S2) 
Quest Red, Starts Tuesday 18th May at 9pm 
This emotional and heartwarming series catches up with the men and women we saw start their weight loss journey on My 600lb Life. Find out how they've been doing since the show aired and the emotional and physical challenges they've faced.   
---
NEW ON FOOD NETWORK: 
Gok Wan's Easy Asian, S2 
Food Network, Starts Monday 31st May at 7pm 
Gok Wan is back to whip up more delicious South East Asian dishes in a flash. From popular East Asian dishes to a few which may be new to you, learn how to cook exciting and vibrant Asian cuisine at home with ease, along with a few of Gok's own food tips and personal cooking stories from his time working in his family's restaurant.   
---
Jamie's Great Britain, S2 
Food Network, Starts Friday 7th May at 7pm 
Join Jamie Oliver as he explores and celebrate everything great about British food and the roots behind some of our favourite dishes. From Somerset to the Scottish Borders, follow Jamie on his food journey to immerse himself in the culture and traditions of British food, and of course, cooking up a storm along the way!  
---
Girl Meets Farm, S7 
Food Network, Starts Monday 10th May at 4:30pm 
Cookbook author and food blogger Molly Yeh continues to embrace her country life to make dishes inspired by her Jewish and Chinese heritage, mixed with a taste of the Midwest! Tune into this wholesome food series on the Food Network.   
---
NEW ON HGTV: 
Rock the Block, S2 
HGTV, Starts Monday 3rd May at 10pm 
Watch as a team of talented designers set out to transform four totally identital homes with a limited budget with their own signature styles. Whichever team gets the best rating gets the street named in their honour – plus bragging rights!   
---
Sarah Beeny's Renovate Don't Relocate, S3B 
HGTV, Starts Monday 17th May at 8pm  
Get some amazing tips and tricks from property guru and renovation experts Sarah Beeny as she shows homeowners how to re-imagine their homes and make the most of the space they have rather than moving somewhere new. Using cutting-edge technology, Sarah will watch how the homeowners use their space and create a heat map showing how much of the house they actually use and how to change up their space to make it work for them.  
Love home reno? Check out what other top home renovation and DIY shows are on right now.  
---
NEW ON CBS REALITY: 
Fatal Vows, S3 
CBS Reality, Weeknights at 10pm starting Thursday 6th May  
What starts out as a romance can soon end in disaster. This true crime documentary series looks at the tragic journey from "I do" to "you're dead" in shocking stories of marriages which descend into murder.  
---
NEW ON HORROR CHANNEL: 
Extant 
Horror Channel, Starts Tuesday 11th May at 8pm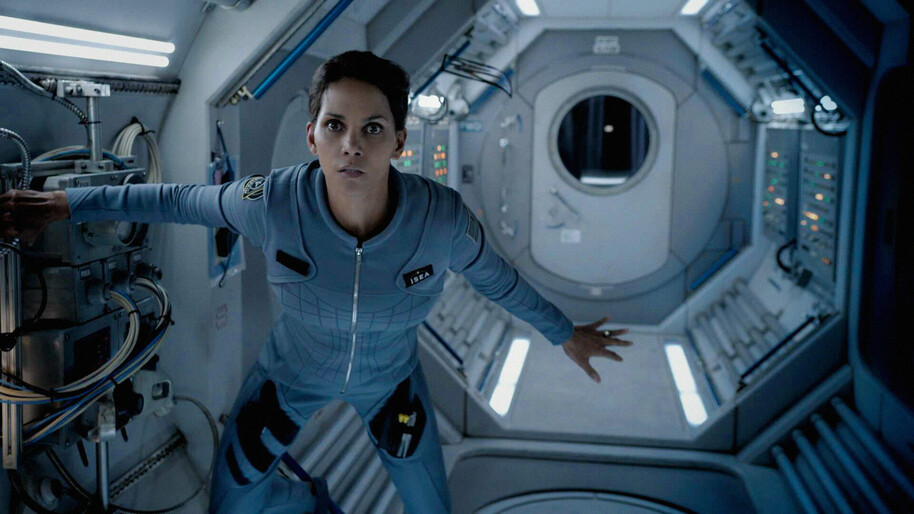 When an astronaut returns pregnant from a 13-month solo mission and discovers she's pregnant, the ramifications behind the mystery could have huge ramifications on humanity. Starring Halle Berry and executive produced by Steven Spielberg, tune into Horror Channel on weeknights at 8pm for the whole first two seasons of this must-see sci-fi drama. Find out more from the creator of Extant himself, Mickey Fisher! 
---
NEW ON REALLY:  
It Feels Evil, S1 
Really, Thursdays at 10pm from 13th May  
Investigate dark hauntings with demon hunter Tim Wood and his crew as they use science and the testimony of eyewitnesses to try and uncover the truth behind malevolent entities rumoured to lurk in the shadows.   
---
Dr Pimple Popper, S3 
Really, Starts Wednesday 26th May at 9pm 
Love it or hate it, Dr Lee is back for some super addictive telly as she examines, extracts and exterminates pimples and cysts in all shapes and sizes!   
---
| | | |
| --- | --- | --- |
|   |   |   |
| Get the best TV picks of the week from our team of telly experts |   | Find out what's new on your favourite channels every week |
---
Follow us
Get the latest telly news and updates PLUS access to competitions and exclusive content