How to watch Oppenheimer for free
Step into history with 'Oppenheimer,' the groundbreaking 1980 BBC series. Find out more about this iconic show now.
If you, like many, recently found yourself in an IMAX watching Cillian Murphy portray J. Robert Oppenheimer (or maybe you're waiting for it to release on Netflix or something), you may be out of sorts with what to do next. It wasn't until recently we realised that this wasn't the first telling of the story on screen.  That's right, there's a must-see TV drama series out there for you to compare and contrast the new Nolan movie with! Read on to find out more...
---
Who's in the BBC drama 'Oppenheimer'?  
The 1980s BBC series Oppenheimer, directed by Barry Davis and written by Peter Prince, delves into the fascinating life of J. Robert Oppenheimer (Sam Waterston), the brilliant physicist who played a pivotal role in shaping the course of history – but there's more to this series than meets the eye...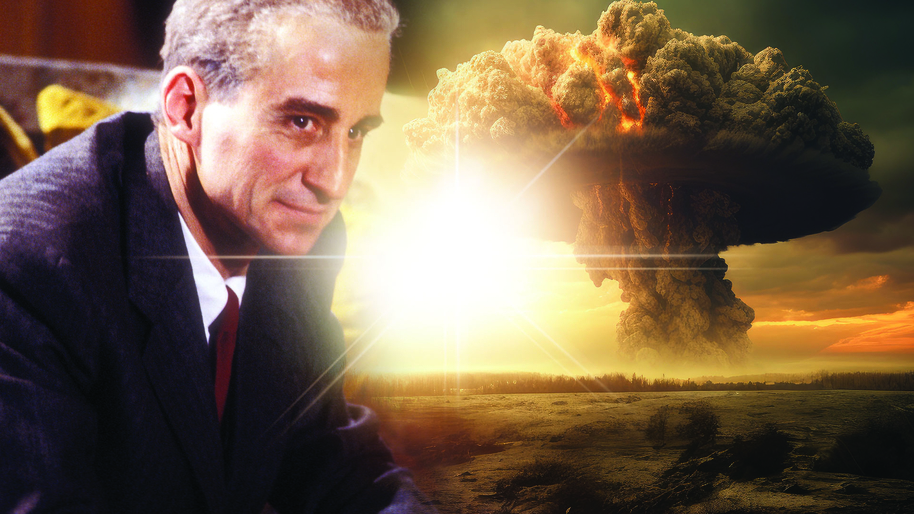 ---
What's is the 1980s drama Oppenheimer about? 
Imagine a world on the brink of transformation, a stage where scientific brilliance and moral quandaries collide. Oppenheimer is your ticket to a journey through the life of the man who spearheaded the Manhattan Project during World War II. As the creator of the atomic bomb, Oppenheimer's choices reverberated through history, changing the course of warfare and politics forever. Bear witness to the brilliant mind that brought us to the atomic age – a story that's as captivating as it is thought-provoking, and gain insight into the very fabric of our modern world.  
---
When and where can I watch Oppenheimer for free? 
Whether you're a history enthusiast, a lover of captivating drama, or you just watched the Christopher Nolan movie, rediscover the world-shaping physicist and the creators who dared to tell his story in BBC's Oppenheimer, available now on BBC iPlayer and Saturdays at 10.30pm on BBC Four.