5 reasons to watch DI Ray
The new Birmingham-set crime drama has been described as fresh and thought-provoking, and with good reason! Find out why we think DI Ray is going to be the show to watch this May.
When does DI Ray start? 
The new four-part drama starts on Monday 2nd May at 9pm on ITV, and will also be available to watch on ITV Hub. Check out the trailer to get a sneak peek of what it's all about: 
Here are the top five reasons to tune into this new drama:
---
1. From the makers of Line of Duty...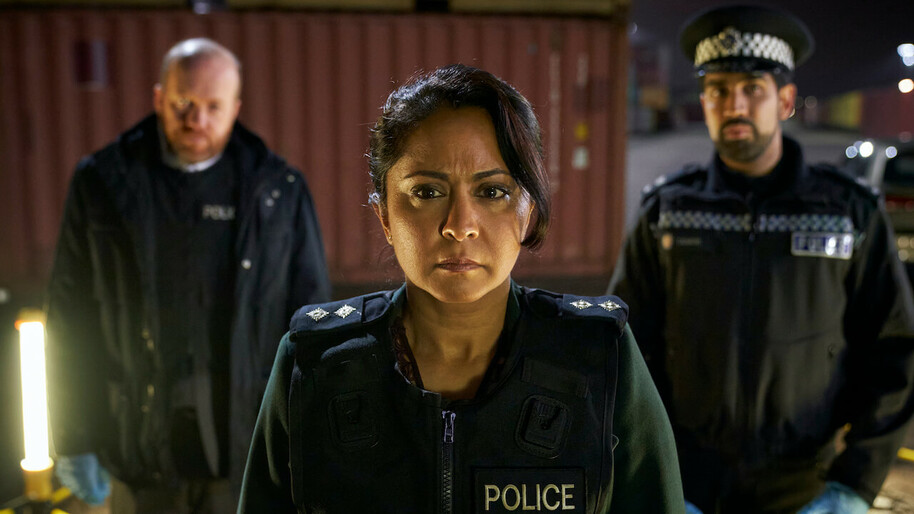 DI Ray has a fantastic group of writers and directors attached. The four-part series is written by Line of Duty actress and screenwriter Maya Sondhi (Line of Duty, The Kumars, EastEnders), who also featured on the show as Maneet Bindra on the show for three years until season 5.  
Jed Mercurio is also on board as executive producer, who famously also worked on Line of Duty, Bodyguard and many other shows which have kept us gripped over the years. Alongside Mercurio is Executive Producer Madonna Baptiste who has worked on Black Mirror, Stephen and The Stranger.  
Plus, with Bridgerton's Alex Pillai directing, we're sure to see some great visuals in the new thriller. With all these great names and more attached, DI Ray has all the ingredients for a hit... 
---
2. Stars from Bend It Like Beckham and Game of Thrones take the lead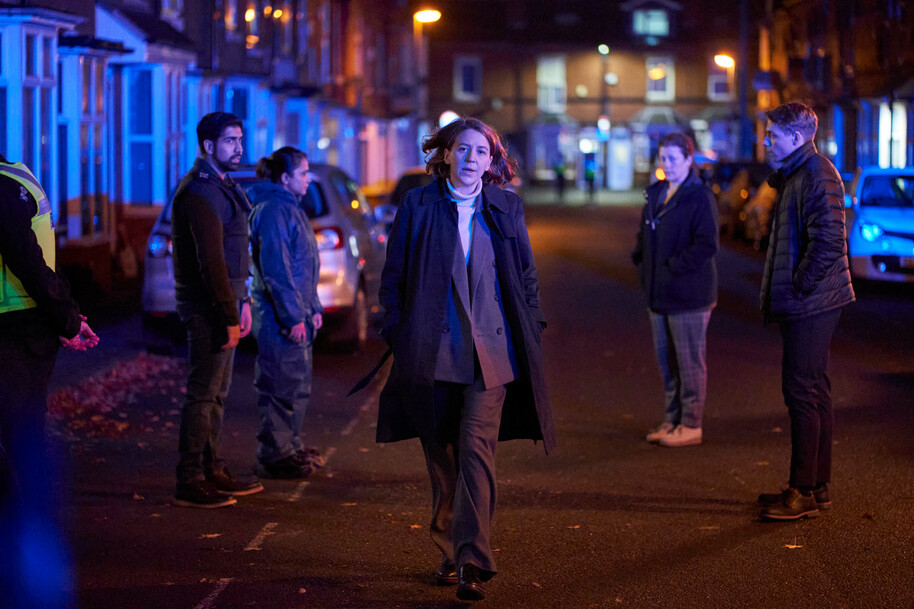 And there's not just great talent behind the camera. Bend It Like Beckham star Parminder Nagra takes on the leading role of Rachita Ray, a Birmingham-based police officer originally from Leicester. 
Clashing against DI Ray is DCI Kerry Henderson, played by Gemma Whelan who has become a familiar face on our tellies in recent years with roles in Gentleman Jack, White House Farm, Killing Eve S2, and of course Game of Thrones.  
Other stars include: 
Noughts + Crosses star Sam Baker-Jones as DCI Liam Payne 

Manpreet Bachu (Killing Eve, Humans, The Royals) as Kabir Kapoor 

Jamie Bamber (Marcella) as DI Martyn Hunter 

Maanuv Thiara (Line of Duty, Ted Lasso) as PS Tony Khatri 

Faroque Khan (The Beyond) as Dev Ray 

Demelza O'Sullivan (Doctors) as PC Knott 
---
3. A hard-hitting, thought-provoking story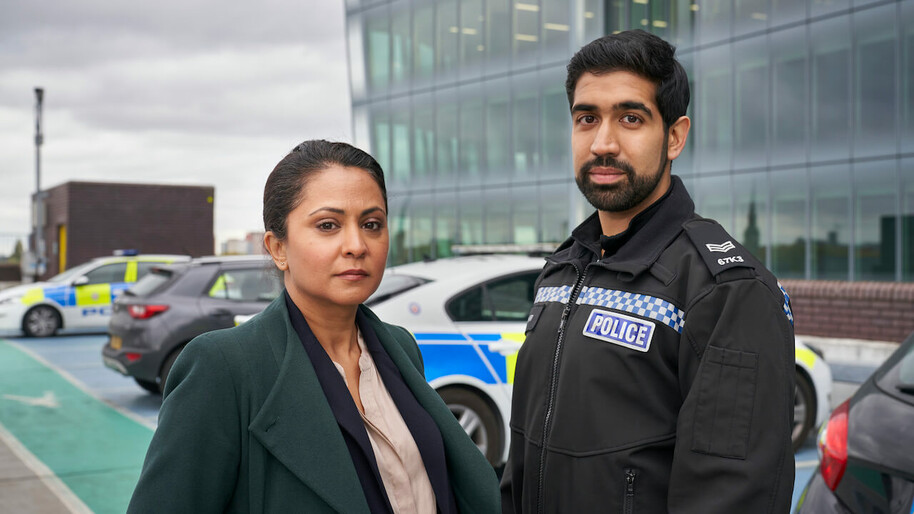 The four-part drama follows DI Rachita Ray who has just received the promotion she's long been working for and is invited onto a homicide investigation. However, she soon realises she's been assigned due to tokenism when she discovers the case is a 'Culturally Specific Homicide.'  
Being chosen for her ethnicity rather than skill is a blow to Rachita, but she is determined to prove her worth, calling out the biases she sees within the department to find out what really happened in the case, soon finding the case isn't nearly as clear cut as her colleagues believed.  
---
4. Plot-twists galore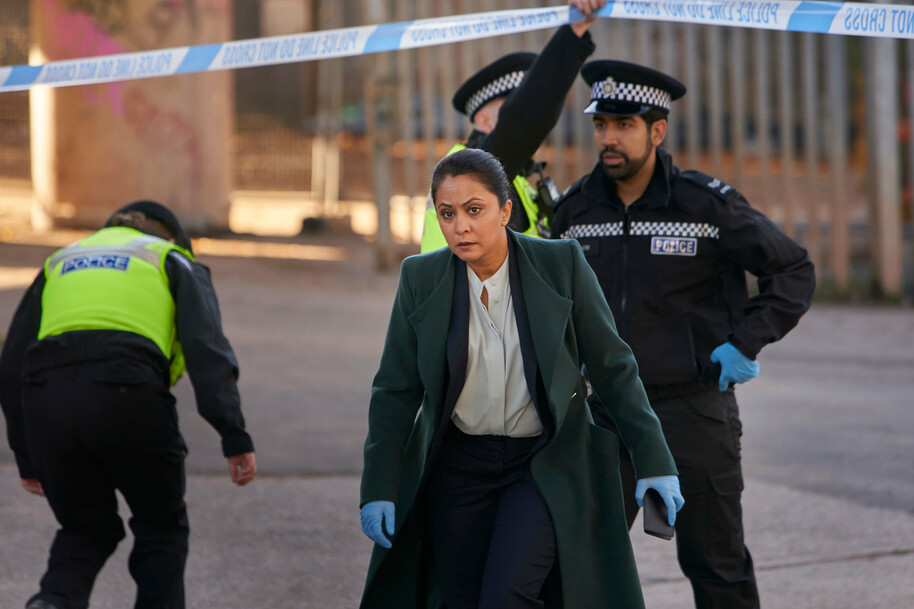 With so many Line of Duty names attached, it's no surprise that the script promises plenty of plot-twists and surprises to keep us glued to our seats. Creator Maya Sondhi herself as said, 
"My strength is dialogue, but I'm not really too good with story, whereas he's [Jed Mercurio] so good at plotting things, and at twists […] I could just write two people talking in a room for hours, but I've learned so much from Jed about how to hook in audiences and keep them watching. There are probably a few 'Jed-influenced' plot twists in there – not red herrings, or 'Jed herrings' as we call them, but hopefully a few surprises."  
Colour us intrigued... 
5. It tackles the big questions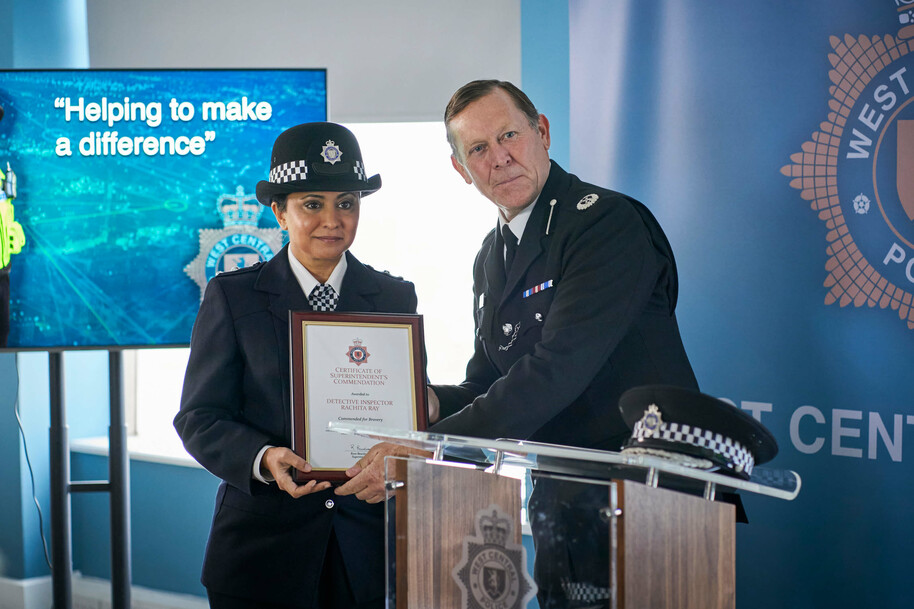 Set in Birmingham, DI Ray promises a thrilling plotline taking us through Birmingham's vicious underworld while also difficult questions which give the crime drama a fresh and relevant feel. 
As Rachita delves deeper into the dangerous case and is pulled into the murky world of organised crime in Birmingham, she also has to tackle the personal identity crisis which has been brewing within her surrounding her British identity and South Asian heritage.  
Speaking about the concept which inspired the drama, Maya Sondhi said,  
"This is a project which is deeply personal for me as a British Asian Brummie woman. It's only in the past 10 years or so I've really been able to truly embrace my heritage.  So much of this show is my story and in telling it honestly, I hope others from all different backgrounds will relate." 
In Bridgerton season 2 we got to see more female South Asian leads with Kate Sharma (Simone Ashley) and her family. Now we're jumping from romance to thriller, and it's definitely refreshing to see more women of colour taking the lead and tackling issues of racism in the workplace head on, particularly when it comes to cases casually labelled as 'honour killings' which come with so much cultural baggage. Maya Sondi noted the importance of representation and seeing a 40-something woman of colour as the heroine, 
"I feel quite emotional about it. When I was in the edit, I felt choked up just watching Parminder in pretty much every scene, remembering that I didn't have this when I was little. I didn't have that person to watch, I didn't have that heroine. I had white women to look up to, which is fine, but I could have done with more people that looked like me on TV. I'm so excited for the future generations of kids coming up, who will be able to see themselves on the telly and see what they could be, I want to be part of that. I can't believe it's taken so long, I don't think we've had it before enough in drama." 
---
How can I watch DI Ray? 
DI Ray starts on Monday 2nd May at 9pm on ITV, and can be watched soon after on ITV Hub. If you're out and about over the bank holiday weekend, don't forget to hit the record button on your Recordable 4K TV Box so you don't miss the first episode!   
---
| | | |
| --- | --- | --- |
|   |   |   |
| Get the best TV picks of the week from our team of telly experts |   | Find out what's coming up this week on Freesat's TV Guide |
---
Follow us
Get the latest telly news and updates PLUS access to competitions and exclusive content