5 reasons we love Bridgerton's Kate Sharma
Bridgerton returned with a bang this season, and while it had mixed reviews, most of us are still praising a certain new character on the scene - Kate Sharma. Keep reading for 5 reasons why we love her!
Here's 5 reasons we love Kathani Sharma from hit Netflix series Bridgerton...
1. She always puts others first
From the get-go, Kate Sharma (Simone Ashley) has always been upfront about her intentions for coming to London. She wants to help find her sister a suitor and get the hell out of dodge. But that's not to say she's just 'dropping her sister off and running away'. Not in the slightest. Kate withholds the truth from her mother and her sister Edwina for the majority of season 2, which is that (spoiler) Edwina will only receive her grandparent's trust fund if she marries properly. Kate knows the truth will hurt her, so she spares her feelings by keeping the secret and ensures she can find someone Edwina loves and knows will treat her well. Of course, when she meets the Viscount (Jonathan Bailey), she overhears a sloppy remark he makes about what he is looking for in a woman. Audiences know Anthony Bridgerton from the first season, and we know that part of what he's saying comes from a place of heartbreak. He thinks he'll never love again after Siena, but Kate doesn't know about his past, so based on this moment she puts her sister's feelings first and warns her to forget about him. It isn't until later on in the series that Sharma and Bridgerton decide to choose something for themselves first, for once.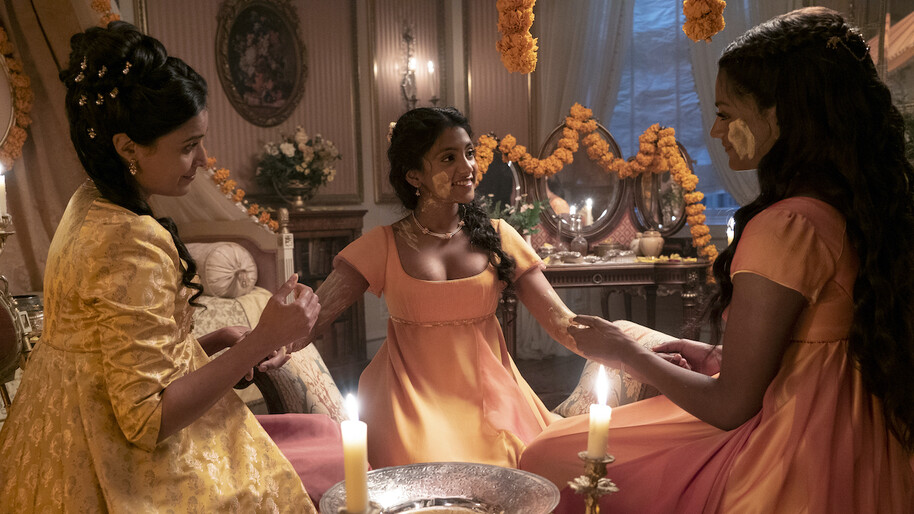 ---
2. She doesn't hold back
Unlike the other ladies in Bridgerton, and the century it is based on, Kate Sharma has no issue with showing a little ankle off here and there, much to the surprise of a flustered Anthony, which, let's be honest, that scene had us all chuckling. She's also not opposed to getting a little mucky sometimes – think back to her fetching the croquet ball, or whatever the fancy-shmants sport they were playing – and it's the little moments like this that make her stand out from the other 'proper' ladies of the show this season like Daphne and Edwina. Not to mention the scene that had everybody buzzing – we'll just leave it here...  
---
3. She doesn't take anybody's sh*t
After leaving a first impression to the Viscount like no other, viewers knew she was going to be a powerful woman who didn't exactly abide by society's rules. She had slightly more freedom than her younger sister, of course, considering she wasn't in London to marry anybody, and was seemingly committed to living a single life back in India thereafter. Throughout season 2 Kate is always ready to stand up to Anthony Bridgerton. Even when he catches her eavesdropping on his private conversation, she doesn't back down from sharing her opinion on him, and openly rejects his pursuit of Edwina.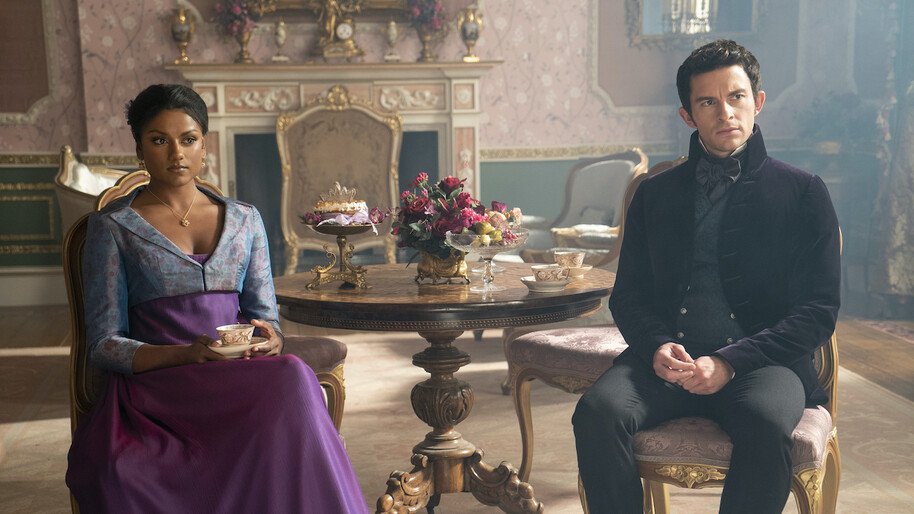 ---
4. She carries the show
For all the reasons above and plenty more, it's no question that Miss Sharma carries the show in season 2 like the Duke did in the first season. Siena who, am I right? Plus a lot of people are saying that Kate and Anthony had even better chemistry than Daphne and Simon... What do you think? Let us know on Twitter!
Ok but can we talk about Simone Ashley's EMOTIONAL RANGE as Kate Sharma? This was her first time as leading lady and she CRUSHED it 👸🏾 Just BEAUTIFUL I'm unwell 😭😭😭 She better get an Emmy#Bridgerton pic.twitter.com/KBTjiPNISX

— Andi 🐝🌷 in my Chenford KISS era 💜 (@kathonysbee) March 29, 2022
5. She has flaws *gasps*
Believe it or not, women can be strong and weak. The two are not exclusive. So, while Bridgerton portrays Kate's strengths, they also show her flaws, including her clouded judgements, like how she thinks she knows exactly the life she wants for Edwina, without truly hearing what her sister is looking for in life. One of her biggest flaws, though, is self-denial. She buries her feelings so deeply only one other character on the show can truly relate, Anthony Bridgerton.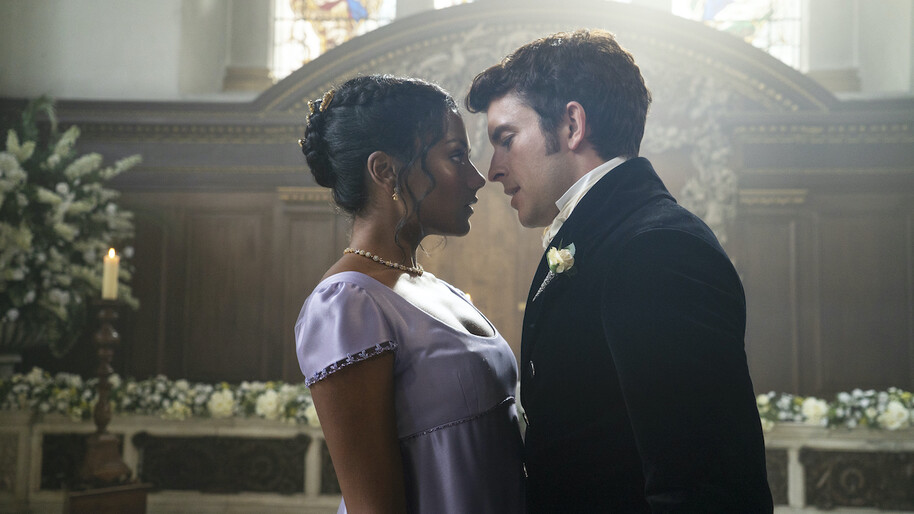 ---
| | | |
| --- | --- | --- |
|   |   |   |
| Get the latest on what's coming soon to Netflix this month |   | Find out what films are available for free on Freesat every week |
---
Follow us
Get the latest telly news and updates PLUS access to competitions and exclusive content