The Young Offenders season 3 release
The Young Offenders season 3 is almost here 🎉
If you're like us, you're probably itching to know when the third series of The Young Offenders is coming to BBC iPlayer. The comedy series starring Alex Murphy and Chris Walley is returning very soon, and we're excited to dive into all the details.  
The troublemakers (Conor and Jock) will be back at it again with even more dramas, including newborns, parents, teachers, nemesis's (nemesises? Nemesise?). Anyway, you get the point. There's more going on, and that means there's more to deal with both at home and at school.  
With awkward moustache phases and even more awkward baby-sitting adventures, the boys are back in town, and though they may be older, they're definitely none-the-wiser!  
When is The Young Offenders season 3 releasing in the UK?
You won't have to wait long now, because BBC iPlayer will air Season 3 from the 19th July! Check out the official promo for The Young Offenders Season 3 below: 
Recap of Seasons 1 and 2
It isn't difficult to be a bad student, but Conor and Jock take bad behaviour to a whole new level, earning them the title of the worst students in the entire school. From masked robbery to being too afraid to kiss the girl they have a crush on, season 1 is packed full of awkward, hilarious scenes from one extreme to the other. But giant fish and giant potholes are intertwined perfectly with serious subjects that leave viewers wanting more. 

Season 2 sets off with more masks, better bike tricks and promises to never do anything illegal, although that turns out to be quite the opposite of the truth. The boys' inability to follow simple instructions lands them in a world of troubles yet again. Unwanted pregnancies, expulsion and egg-catching are just a few things to expect from this great season.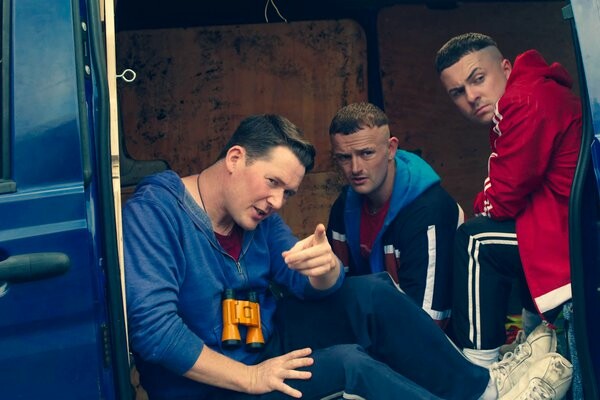 Watch The Young Offenders Season 3 on BBC iPlayer from Sunday 19th July for more exciting adventures in Cork. Don't forget to sign up to our newsletter so you never miss the latest telly scoops, and while you're here, why not check out our top comedies on-demand list?