The Duchess Netflix review
Canadian comedian Katherine Ryan has both written and starred in The Duchess, which recently premiered on Netflix. The rude, raunchy and semi-autobiographical comedy drama which explores the struggles of a millennial single mum as she balances her love life, work life and motherhood in a, well, let's say 'unique' way.
Check out the trailer... 
So, what's the story? *Mild spoilers* 
It's tricky to describe a show with so many unexpected and hilarious plot lines, but here goes: 
Kiki is a 33-year-old, 'fashionably disruptive' single mum to 9-year-old Olive (Katy Byrne). In her early twenties Kiki was a groupie for a boy band Tru Say, which is how she ended up pregnant with Shep Knight's (Rory Keenan) baby. Shep promptly went into rehab, leaving Kiki to fend for herself, and now the two hate each other, though they keep up an admirable front around their daughter.  
"It is not that hard to be a decent f**king mum."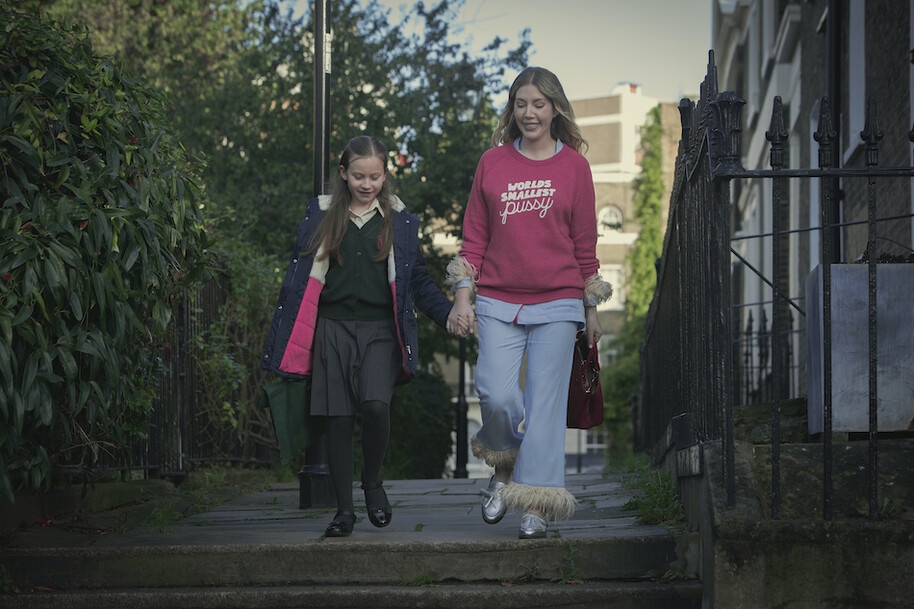 Despite this tricky beginning, Kiki has gone on to run a successful body-positive nude ceramics business called 'Kiln'Em Softly' (top points for the pun), and a dentist boyfriend who she sees on Saturdays for sex when her daughter's away. She lives a pretty glamorous lifestyle where she does and gets what she wants, which suits her just fine, until her daughter Olive asks for a sister.  
Sounds simple enough right? Wrong. In her quest for a sibling for her daughter, she considers sperm donors but is creeped out by how young they are. Her next thought? Rather than opting for her perfect and responsible boyfriend, she makes a play for her layabout ex, because "if one of my kids are gonna have a s**t dad, both my kids are getting a s**t dad." Sound logic, right? 
I'd say you can imagine how this plan goes, but The Duchess never quite goes where you expect it to. All this happens in episode one by the way, there's plenty more drama to come.  
Great for fans of... 
Fleabag 

Working Mums 

Dead to Me 

Katherine Ryan: Glitter Room 
Freesat feels...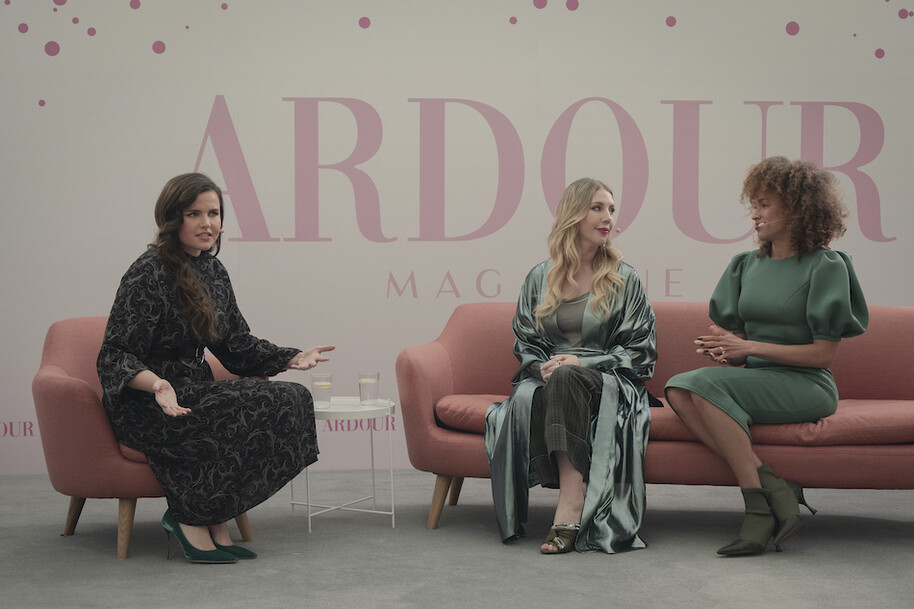 72%
We'll be honest, The Duchess won't be for everyone, but it's definitely ahead of its time, and good fun if you don't take it too seriously. It's a hot mess in the best possible way.  
This is the perfect show for you if you're a fan of blunt, curse-ridden comedy, strong female characters and some seriously out-there fashion. Plus, alongside the comedy there are some genuine moments of softness between a mother and daughter who have grown up with only each other, and a single mum who, at the core of it all, is scared of getting hurt again, but would do anything for her daughter.  
A few other highlights for you to look forward to: 
Her extreme tactics to stop her daughter's bully (including sending nudes...)
Kiki and Shep's ill-advised romantic rendezvous in an alley 
A Handmaid's Tale inspired conspiracy 
A lypo-related near-death experience
Some Catholic school birth control tricks 
An uncomfortable Tru Say reunion 
Every one of Kiki's outfits in every episode 
If this sounds like your cup of tea, give The Duchess a watch! You can find the whole first series over on Netflix. For more of the latest reviews and telly scoops, sign up for the Freesat newsletter.