Everything you need to know about your Freesat remote control
You've got your shiny new Freesat 4K TV Box, you're hooked up to your satellite dish and you're ready to dive into your favourite telly 📺 Now all that's left to do is pick up your remote control and get started. But before you start, find out more about the nifty remote control in your hand to get the most out of your TV viewing experience with our handy tips and tricks...
Key features of Freesat remote controls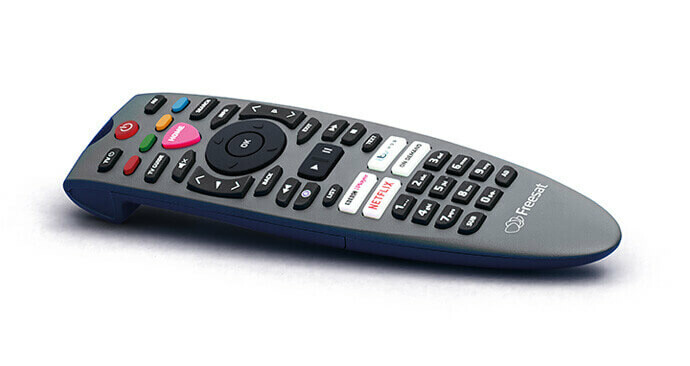 No waiting around – enjoy quick access to top on-demand player apps which are available at the tap of a button on your remote, giving you direct access to the new crime drama or nature docs you've been binging.1 
It's sleek, minimalist design is ergonomic and intuitive (if we do say so ourselves), making it easy for anyone to use.  
BBC Connected Red Button functionality for bonus interactive content on selected programming. Find out more about the Connected Red Button.  
And of course, switch channels, adjust the volume, access content and navigate on screen menus at your leisure. Feel free to turn up the volume as loud as you like, you're in control!  
---
Top tips for using your Freesat remote control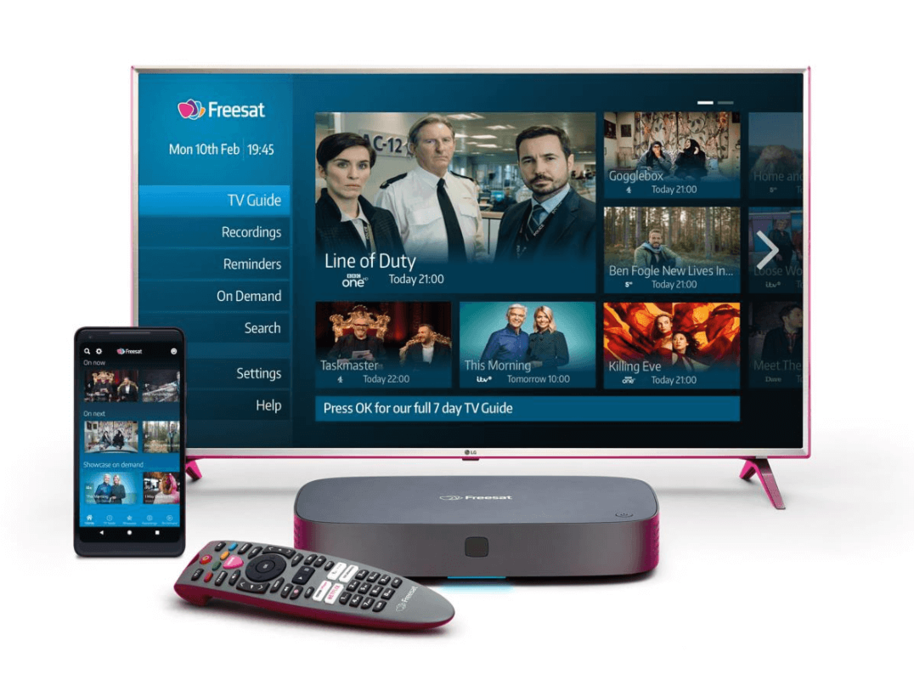 Press the NETFLIX, BBC IPLAYER, ITV HUB or ON DEMAND buttons to instantly go to your favourite streaming services. 
Search for the TV you want using the SEARCH button.  
Pause, rewind and record up to 4 things at once2 with your remote (Recordable 4K TV Box required), so if you're planning to be out or just fancy a cuppa, the telly you love will be waiting for you right where you left off.  
Press the 'OK' button whilst watching live TV to bring up our one-line guide, or the up arrow to bring up our three-line guide. This allows you to find out what's coming up without missing a moment of your favourite show. 
Press the 'INFO' button whilst watching live TV to view the full programme description. This button can also be used whilst in the guide to scroll through the description which is shown at the top of the screen. 
Quickly access Audio Descriptions and Subtitles via the 'SUB' and 'AD' buttons which can be found at the bottom of your remote. 
(Pssst, you can even remote record shows wherever you are via the Freesat app3, and all your recordings will be waiting for you when you get home...) 
Can't get enough of the history docs on Yesterday or the films on Great! Movies? Add your favourite channels to your "List" and access them quickly by pressing the LIST button on your remote when you're in the TV Guide. 
---
Where can I buy a Freesat remote?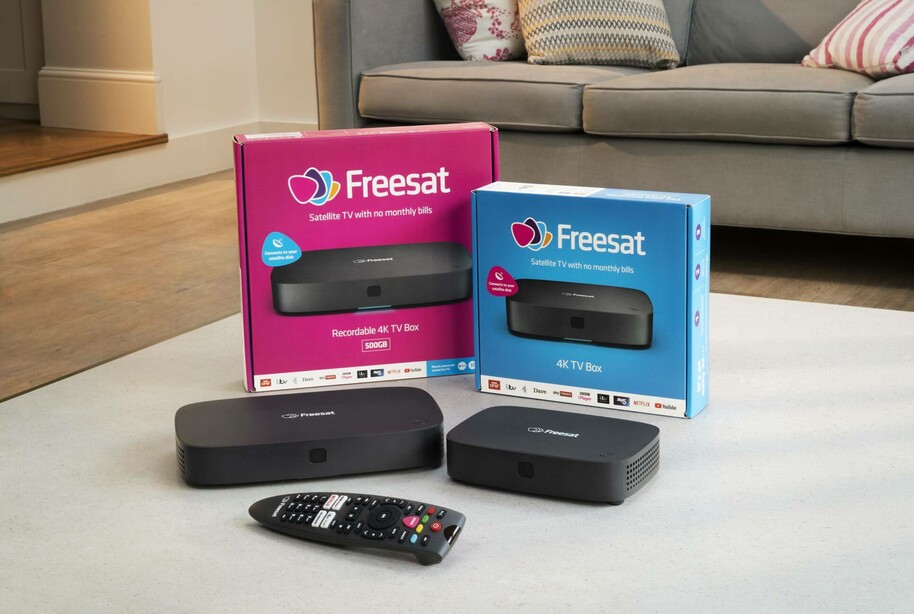 Freesat remote controls come with all orders of a Freesat TV Box as standard, so when your box arrives you'll be ready to dive right into your favourite telly.  
That said, if you fancy getting yourself a second remote control if you have multiple Freesat set top boxes in your home, (or the dog is always running off with yours...), you can buy yourself a spare from Freesat's webstore.   
---
How to programme your Freesat remote to operate your TV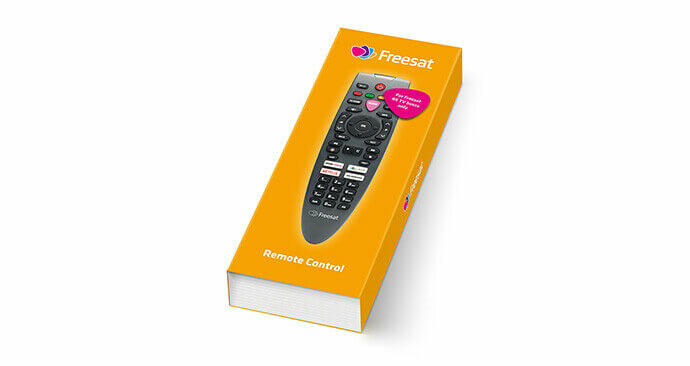 Your Freesat remote can even be used to control most televisions! You'll be able to adjust the volume, switch it on and off and change the source. 
 
When you first set up your Freesat box, you'll need to programme it to sync up with your TV – don't worry, it'll just take a minute! Find out how to programme your Freesat remote with just 5 easy steps.  
If you have any other questions or are facing any issues with your Freesat remote, you'll find plenty of useful how-to guide and FAQs in our Help section.  
So there you have it, your easy guide to getting started with your Freesat remote control. Now who's excited to watch some telly? Head to our FAQs page to find more handy tips about Freesat, or take a closer look at our 4K TV Box to see what other benefits there are for switching to Freesat.  
---
1. Connects for streaming and On Demand: On Demand players are broadband speed dependent and 4K/UHD streaming requires faster broadband connection speeds – see service providers' recommendations for details. Some optional On Demand content or services (such as Netflix) may cost extra and require paid subscription. 
2. Record up to 4 things at once: Record up to 4 shows at the same time if your satellite dish has a wideband LNB – for more information on cabling, LNB type and how many shows you can record visit freesat.co.uk/help. 
3. Remote record with the Freesat app: Set and manage recordings using the Freesat app via your phone or other device with a wireless internet connection or using your mobile data. Freesat account and broadband connected recordable 4K TV box required.