The best chick flicks on Netflix
We're taking a look at the best chick-flicks available on Netflix, Prime Video and other top streaming services right now. Which one of these categories suits you best? Choose the one which strikes your fancy for the perfect girls night in!
INDEPENDENT WOMEN
Girl I didn't know you could get down like that 😍
The Incredible Jessica James
Netflix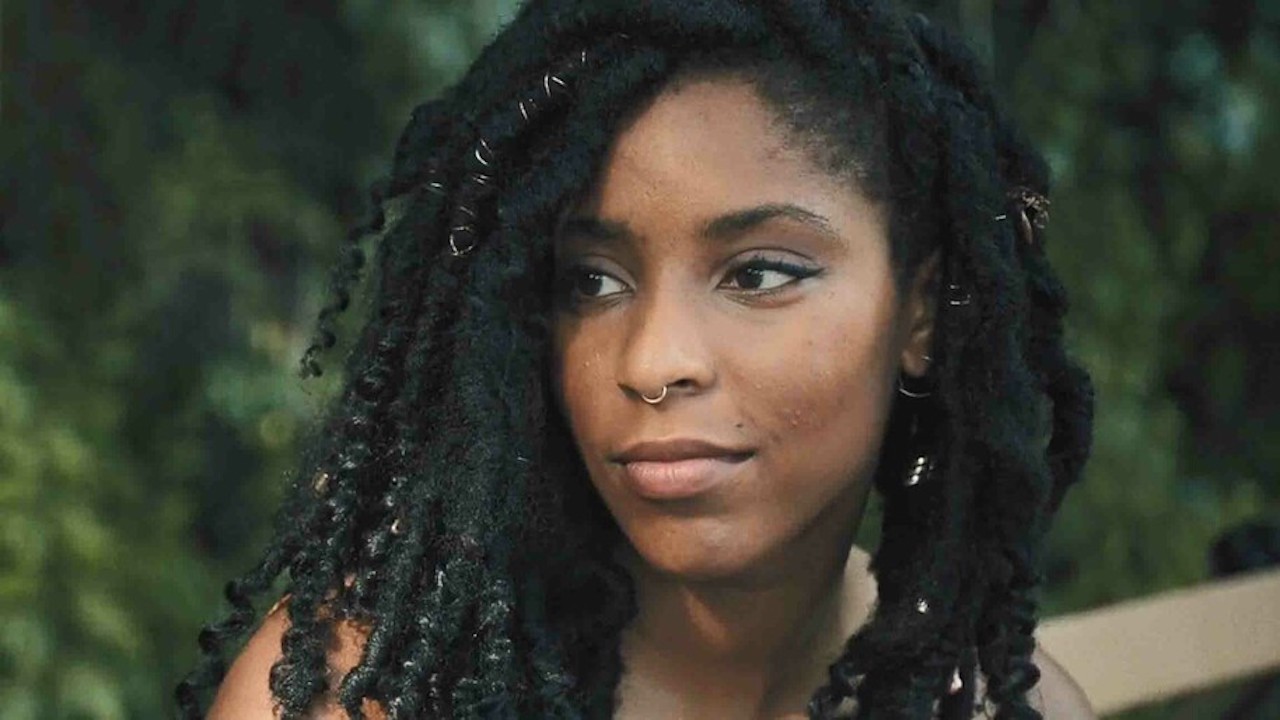 Jessica James (Jessica Williams) is an aspiring playwright in New York City who's trying to get over her ex-boyfriend when she meets Boone (Chris O-Dowd), who's also recovering from a recent break-up. Can they make it in a "post-relationship" world? 
---
GIRL GANGS 
Does anyone know where we can sign up to join these ultimate friendship groups?  
Mean Girls 
Netflix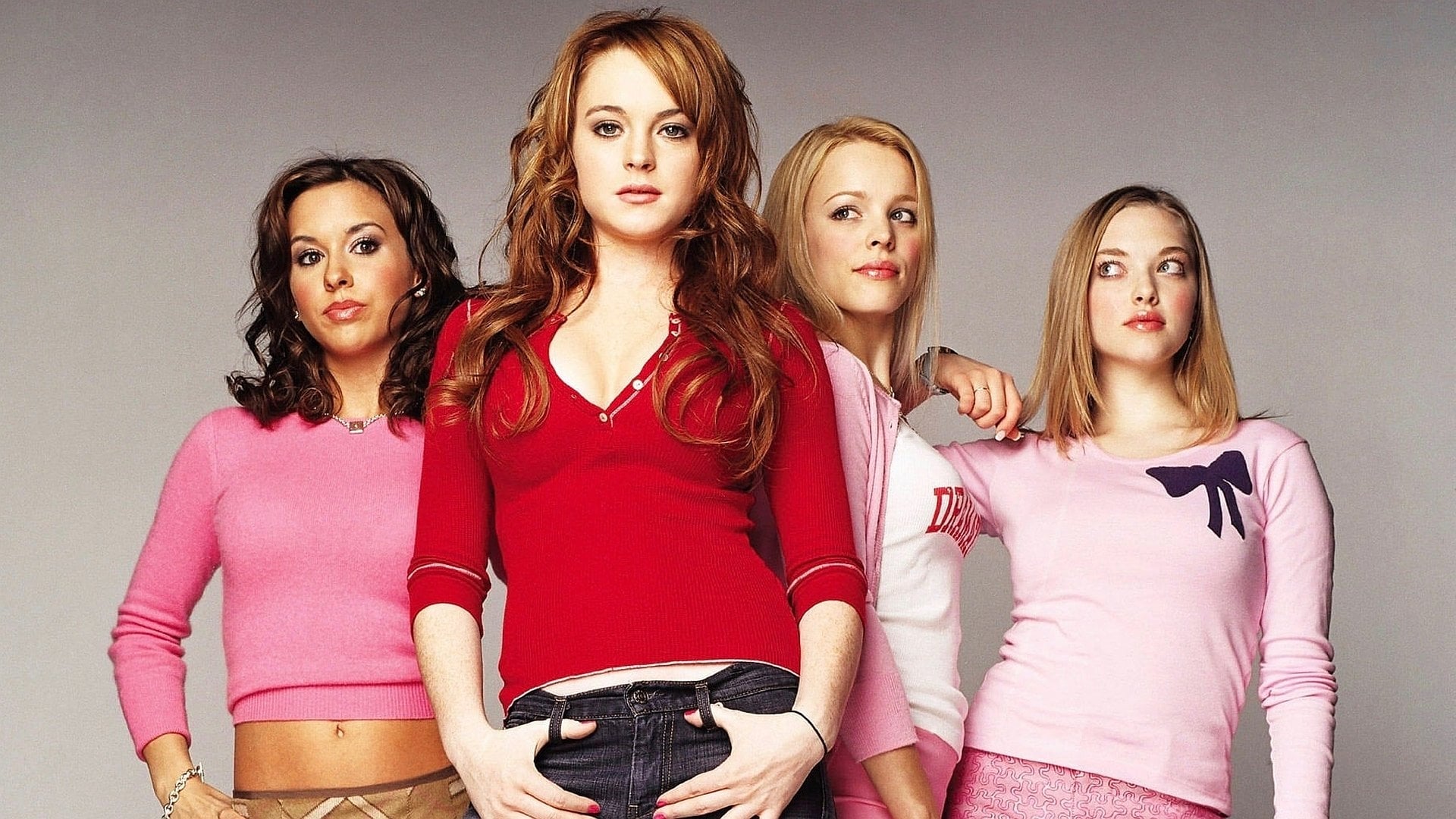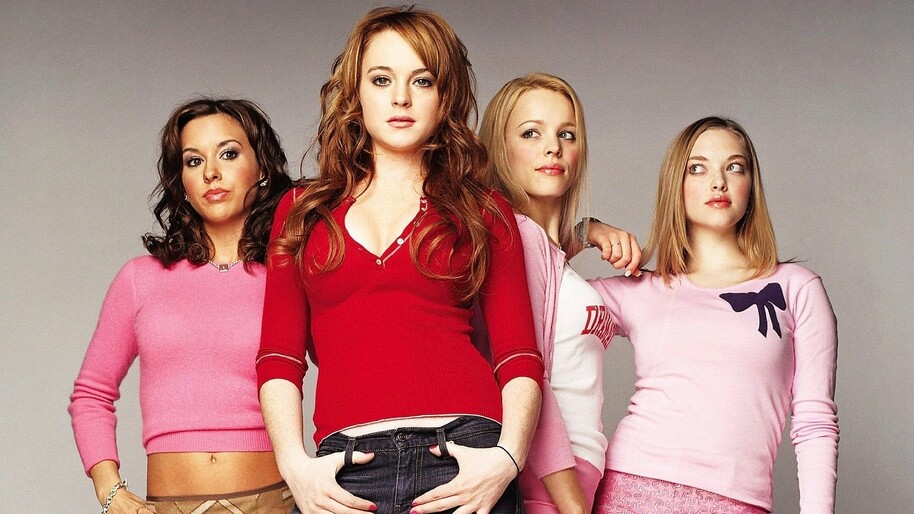 Mean Girls was and still is one of the best chick-flicks to be made, and we're still seeing it soaring through pop culture. Does anyone else wear pink on Wednesdays? OK, just me. You can watch the iconic Lindsay Lohan movie from Monday 1st February on Netflix, even if it's just for that iconic Kevin Gnapoor rap.  
---
John Tucker Must Die 
Prime Video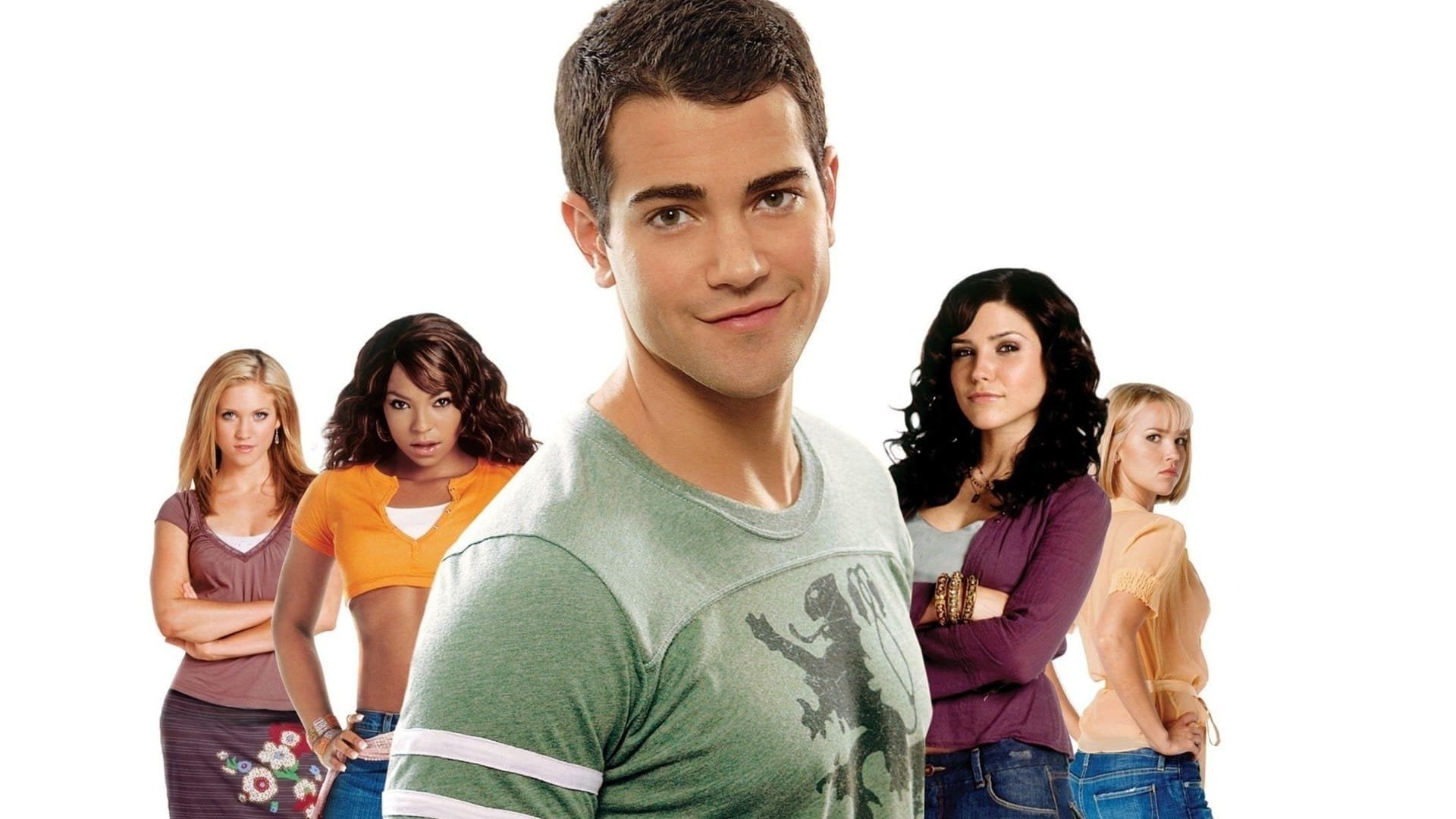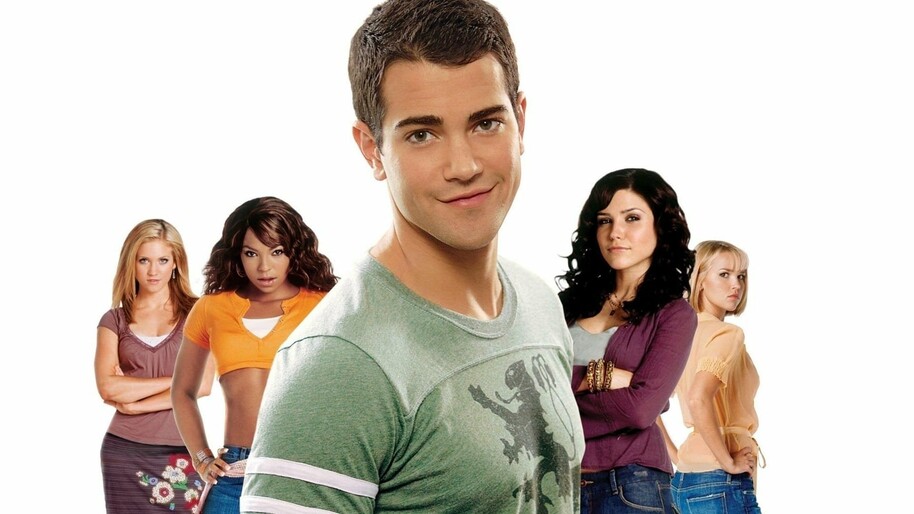 You know that feeling when you find out your boyfriend is four-timing you? We've all been there, okay maybe not all of us, but seriously, John Tucker Must Die! It's the hilarious flick starring Brittany Snow (Hairspray, Pitch Perfect), who, btw, never ages, and follows the story of four high school girls who band together to take down the man who had been cheating on them. Snow's character Kate is the new girl in school, and the girls dating John Tucker ask her to help them get back at him. But what happens when she also falls for his charms?  
---
Wild Child 
Prime Video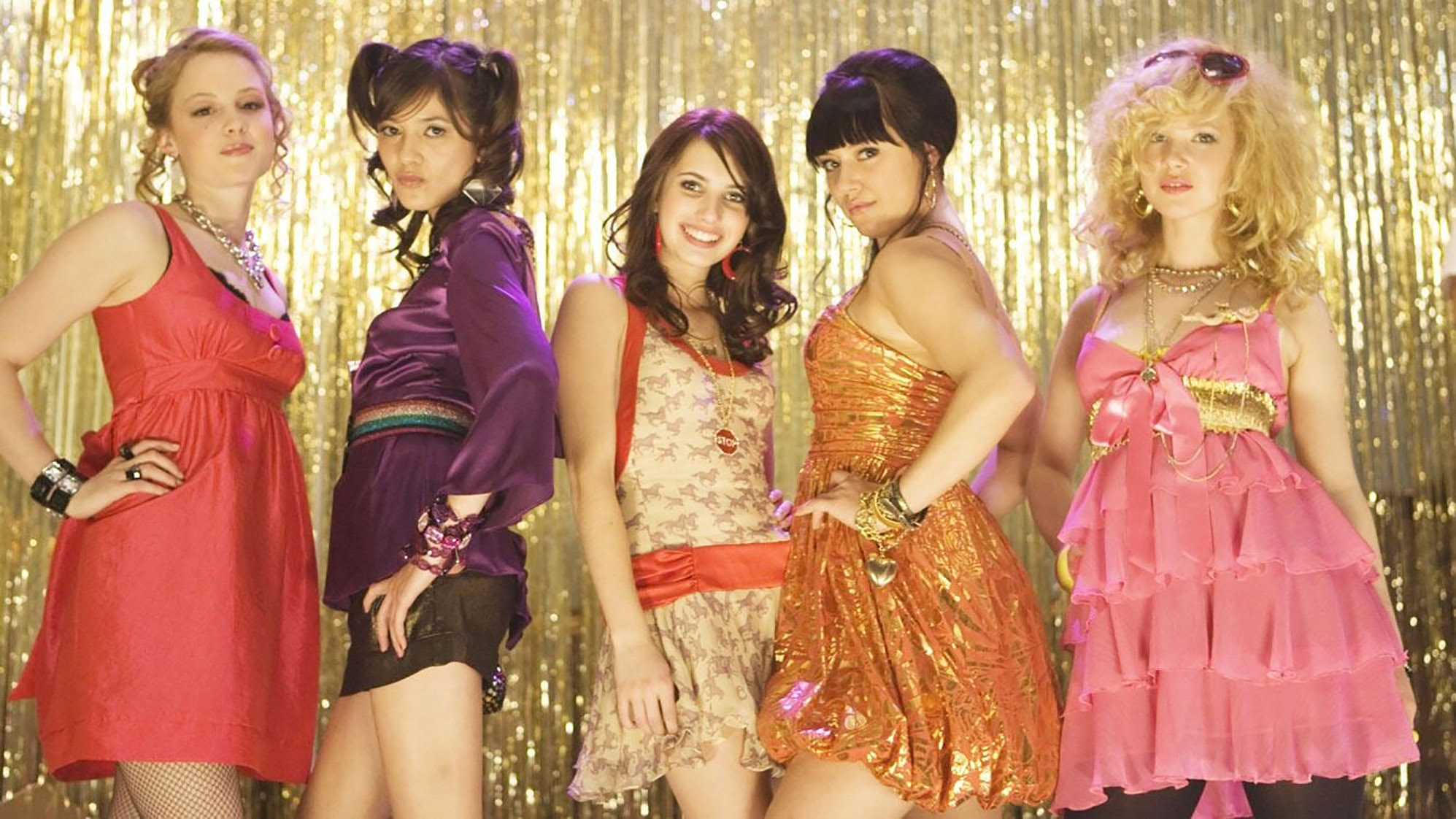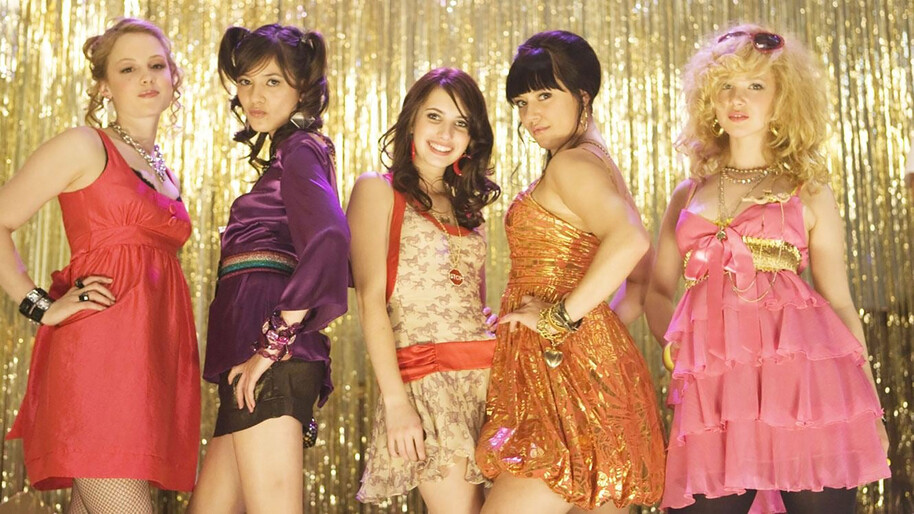 Girl power soars through this late 2000s chick-flick, following American wild child Poppy Moore (played by Emma Roberts), a new student at an English boarding school who must quickly adapt to the rules to avoid a run in with head girl Harriet. But playing by the rules isn't exactly in her vocabulary, and she learns the hard way that you can't always get what you want.   
---
Someone Great 
Netflix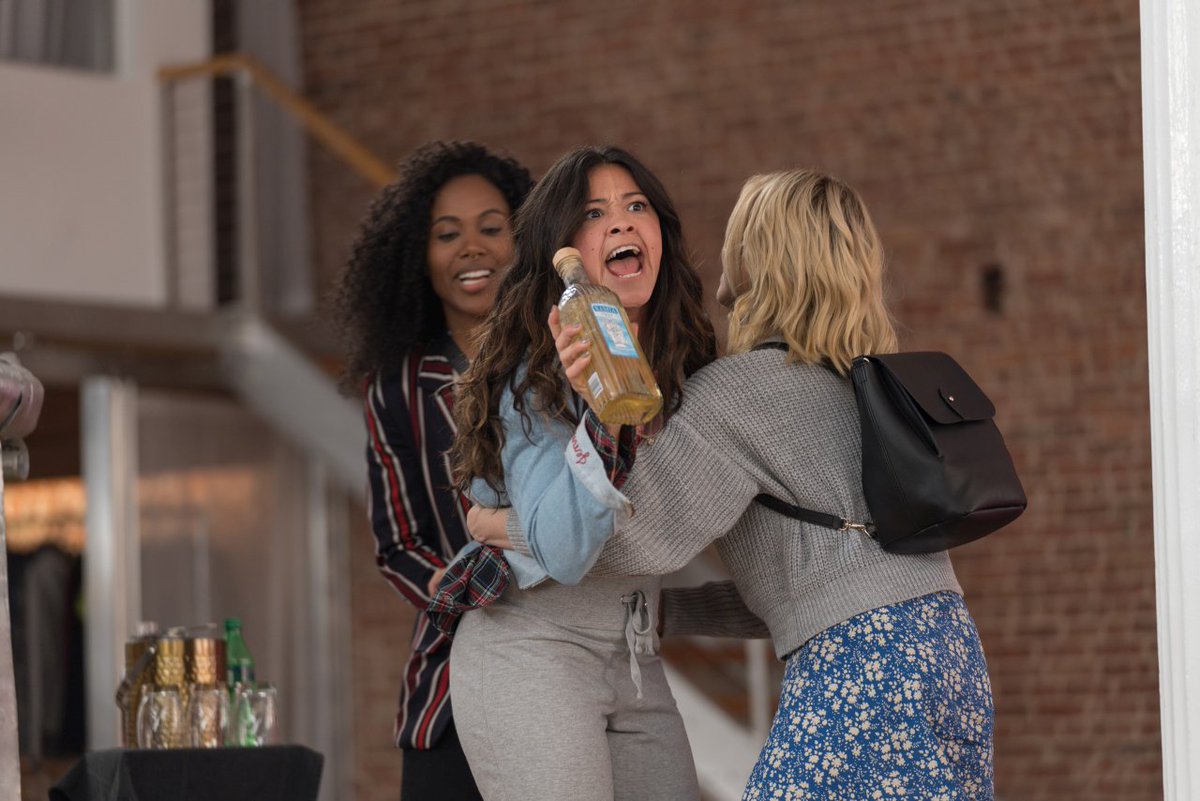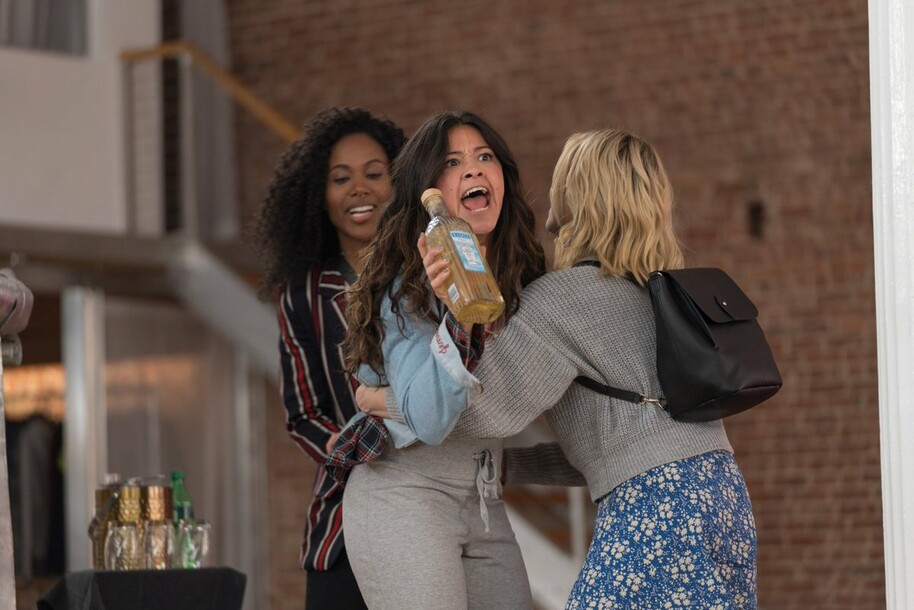 Music Journalist Jenny has just been dumped by her long-term boyfriend, but she's not letting it stop her from living her best life. She decides to go on one last crazy adventure in New York City with her two best friends Erin and Blair before she moves to San Francisco.  
---
Clueless 
Netflix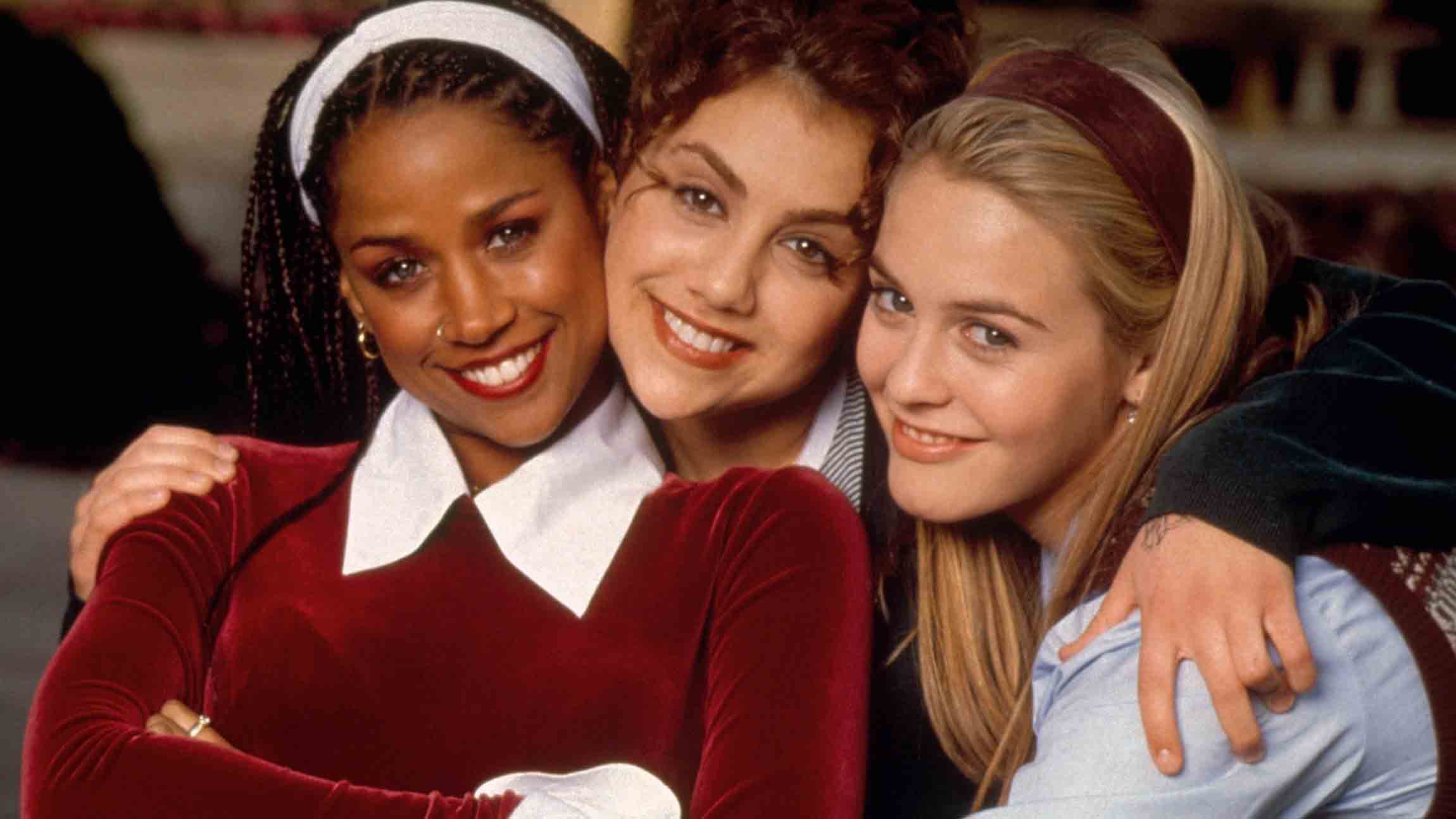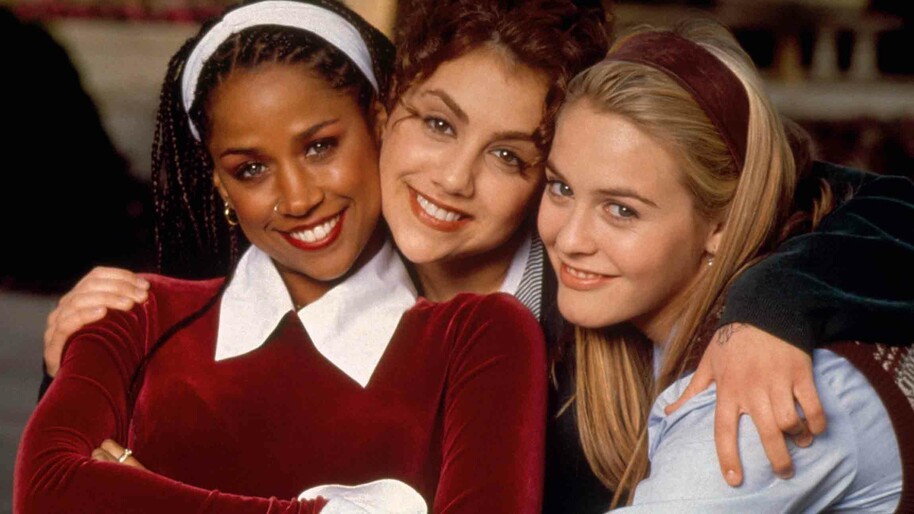 Everyone feels a little clueless sometimes, and that's what makes this feel good chick flick relatable. The story follows Cher (Alicia Silverstone) and her best friend Dionne (both named after influential women of the time) as two clueless high school students waiting for a new project to sink their teeth into. Along comes Tai (Brittany Murphy), an awkward alternative girl who becomes Cher's new opportunity to 'give back to the community' as her ex-stepbrother Josh (Paul Rudd) would say. It's only a matter of time before Cher realises that giving back isn't about looks and presentation.  
---
Sex and the City 2 (The Movie)
Netflix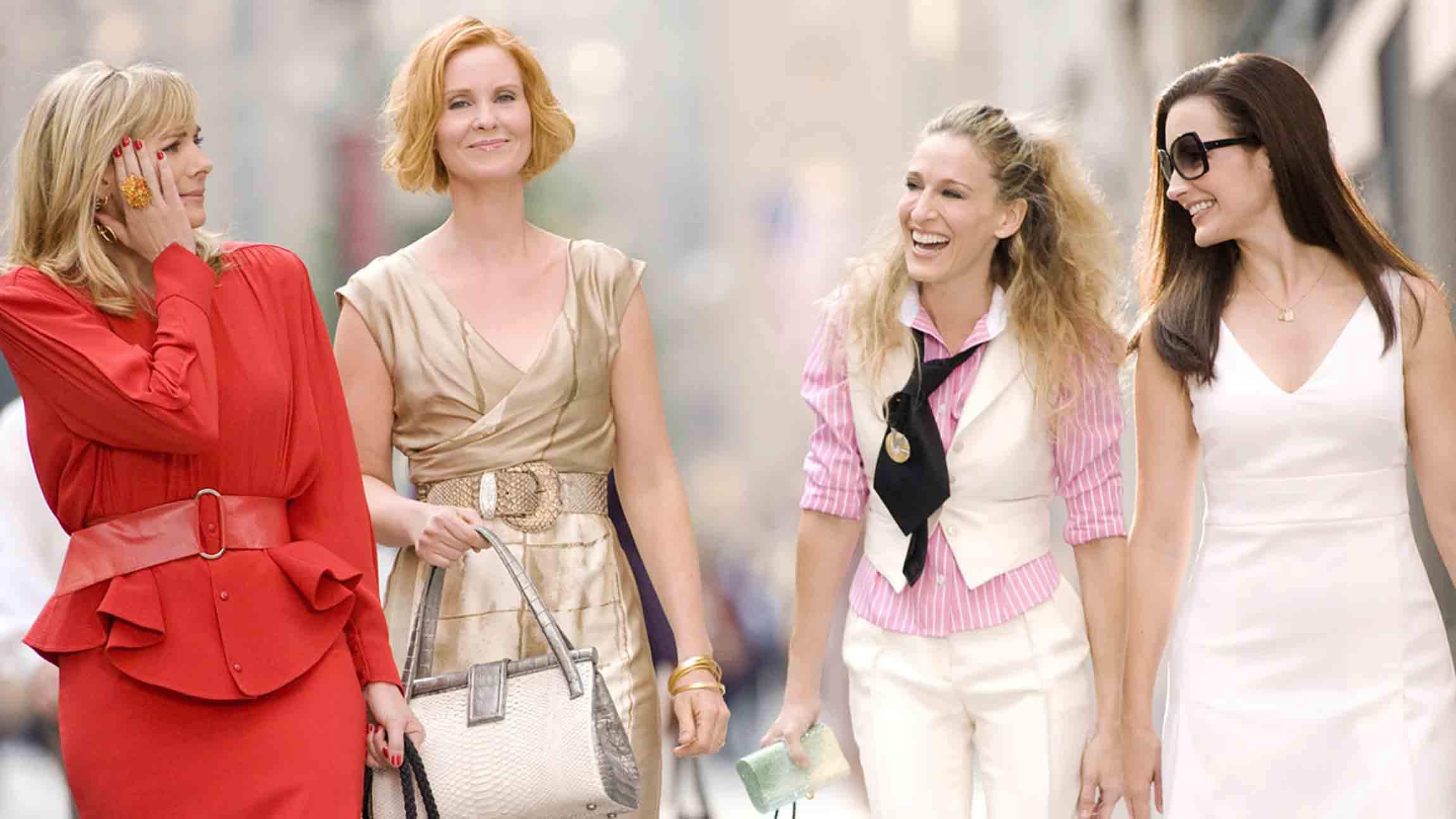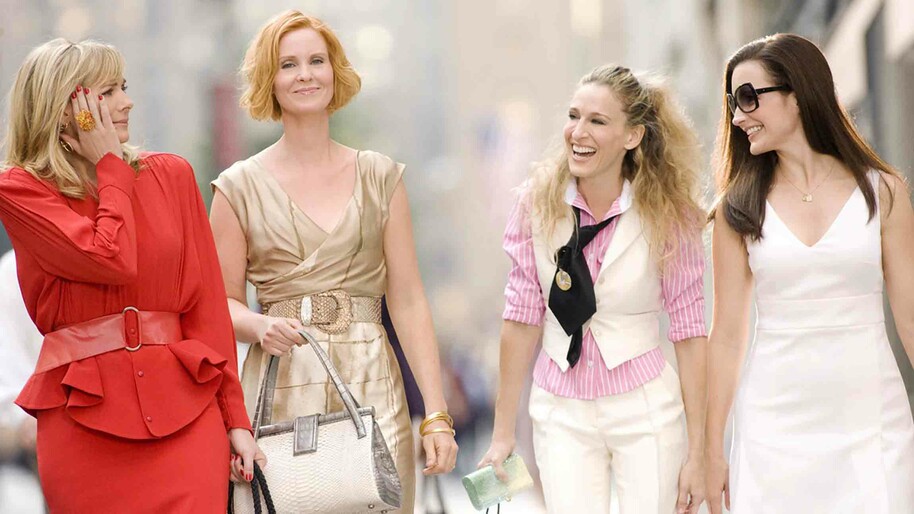 The well-loved sitcom from the eighties had its epic moment on the big screen which saw Carrie (Sarah Jessica Parker) and Big getting married. But then came Sex and the City 2, which sees the tight-knit group of women growing tired of dealing with life pressures, and deciding to jet away to Abu Dhabi. 
---
The DUFF
Netflix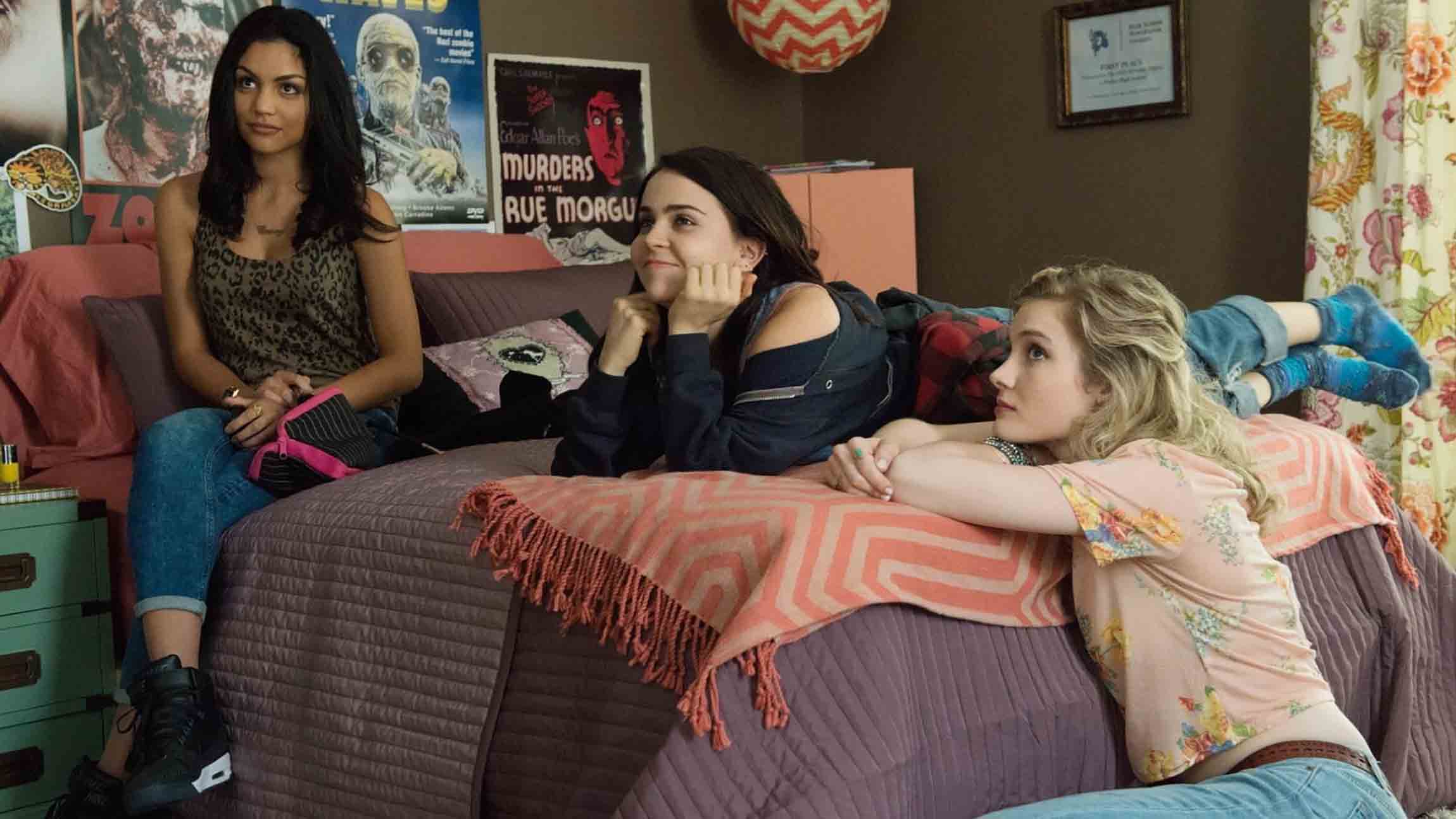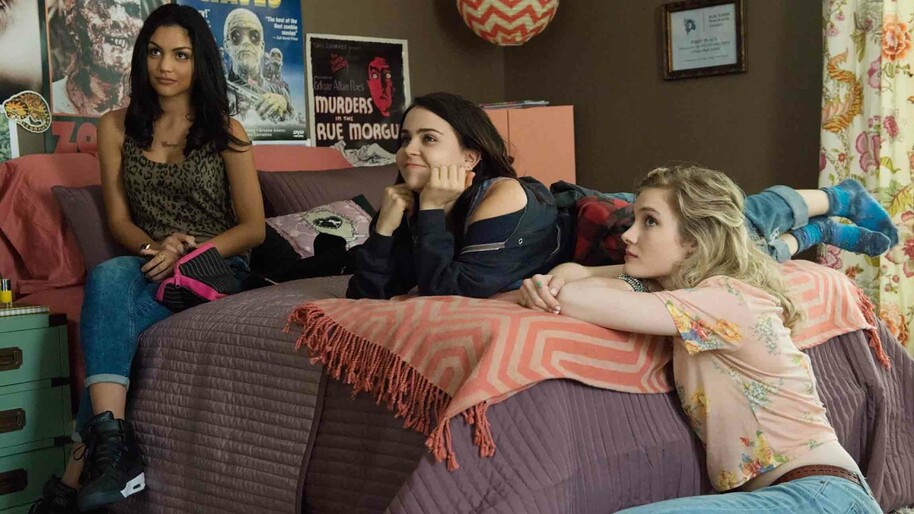 The DUFF (A.K.A 'Designated Ugly Fat Friend') - we know, it's awful. And that's exactly what high schooler Bianca (Mae Whitman, Good Girls) is standing up against in an attempt to prove that this demeaning acronym shouldn't be normalised. Her friends are popular, but Bianca never seems to get on with any of the other popular people in her school, especially her neighbour Wes (Robbie Amell, Upload), but they put their differences aside to work together to better both their lives for different reasons. Opposites attract, right? 
---

---
CLASSICS 
We all love a classic rom-com, there's no denying it - which one of these movies are you eating popcorn with tonight? 
A Room with a View
BritBox
Lucy Honeychurch and her chaperon Charlotte Bartlett find themselves in Florence with rooms without views, which simply wont do, but with the help of fellow guests Mr Emerson and his son George stepping in to remedy the situation, everything in Lucy's life is about to change forever. Will her experience in Tuscany affect her marriage plans on her return to England? Watch now on BritBox! 
---
My Best Friend's Wedding
Netflix
When Julianne (Julia Roberts) find out her best friend Michael is getting married to another woman, she is determined to do what it takes to make him fall in love with her instead, even if that means trying to make him jealous and ruin his wedding... 
---
The Notebook 
Netflix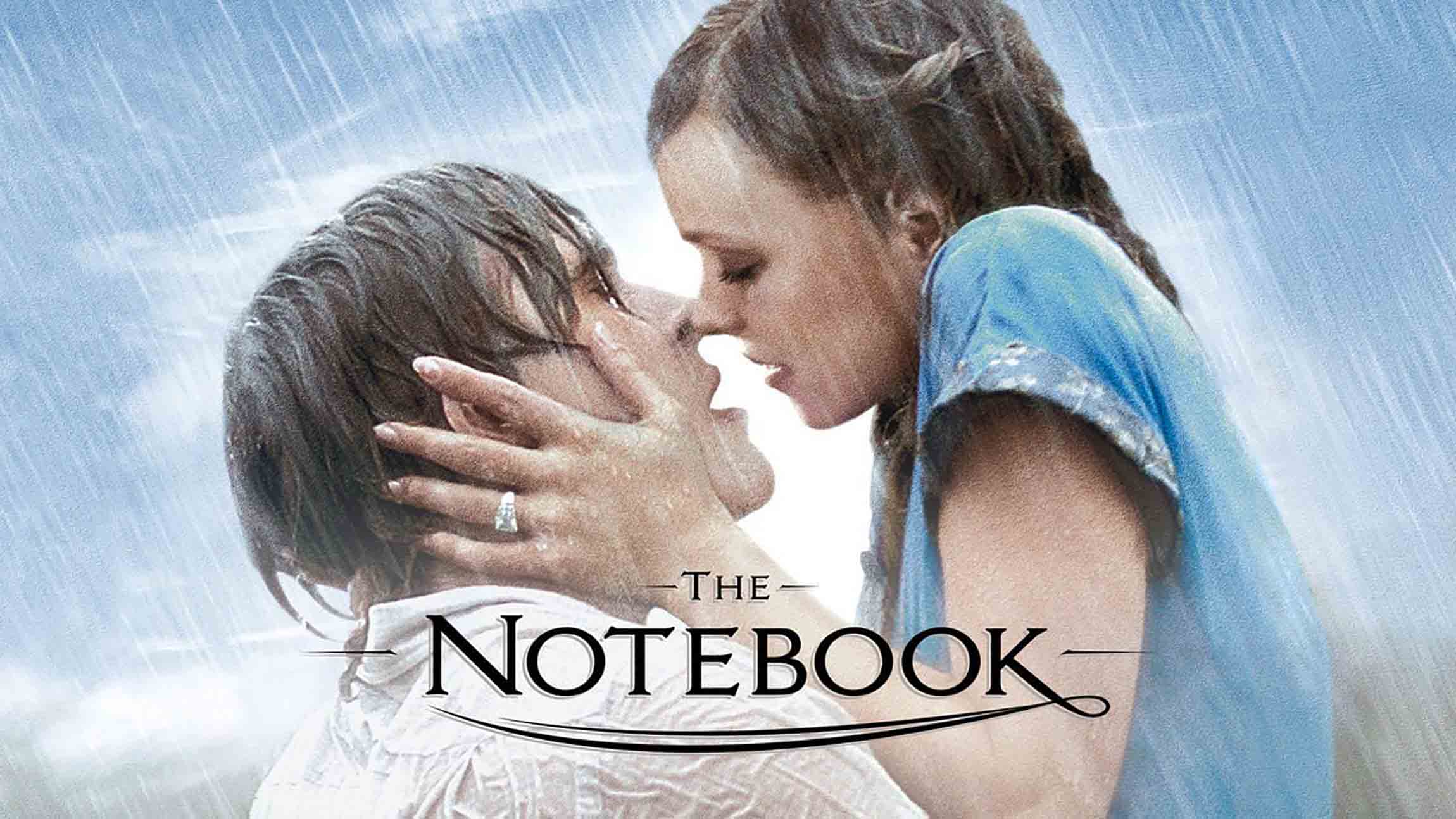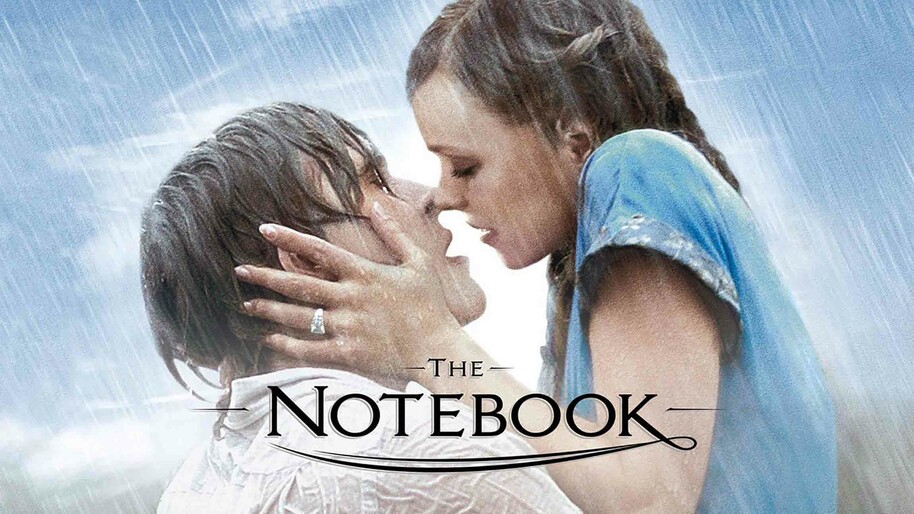 This rom-com is pretty much a given for a list like this. The Notebook stars Rachel McAdams and Ryan Gosling (the ultimate on-screen dream couple) and it tells the tale of lovers Allie and Noah, separated by fate. The story is read every day by Duke to Ms Hamilton, an old woman who suffers from dementia. 
---
Just My Luck
Prime Video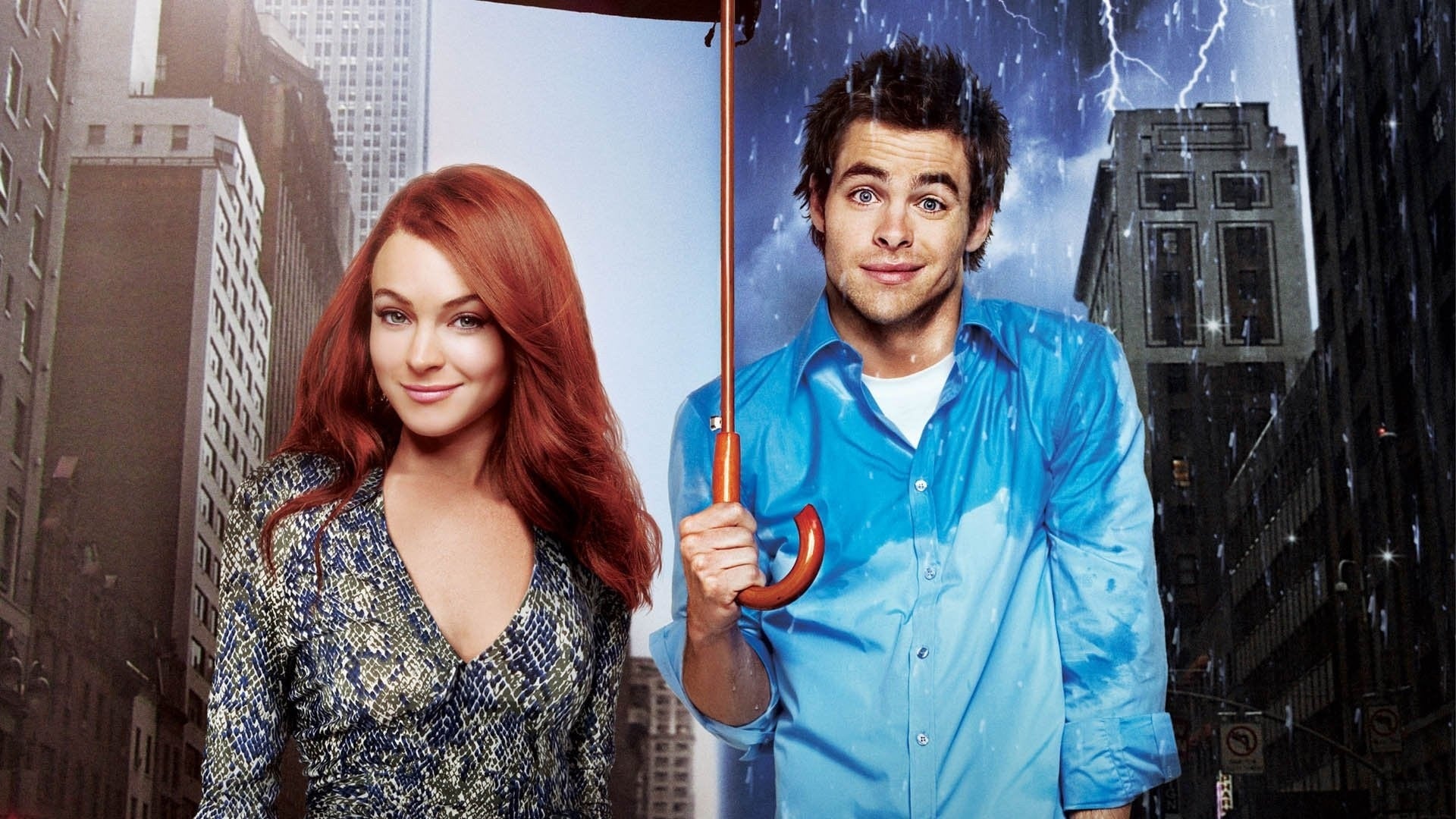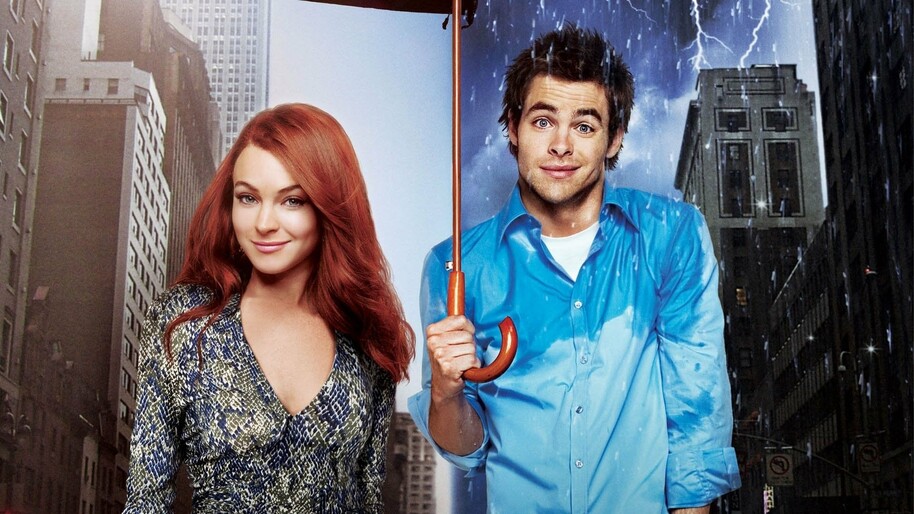 Another Li-Lo film on the list, Just My Luck is literally one of our favourites. With English band McFly featuring throughout the film as the main character's favourite band (not yet established), Jake (Chris Pine), also happens to be the unluckiest man in the world. But when he has a run in with the luckiest woman in the world, everything changes.  
---
Dear John
Prime Video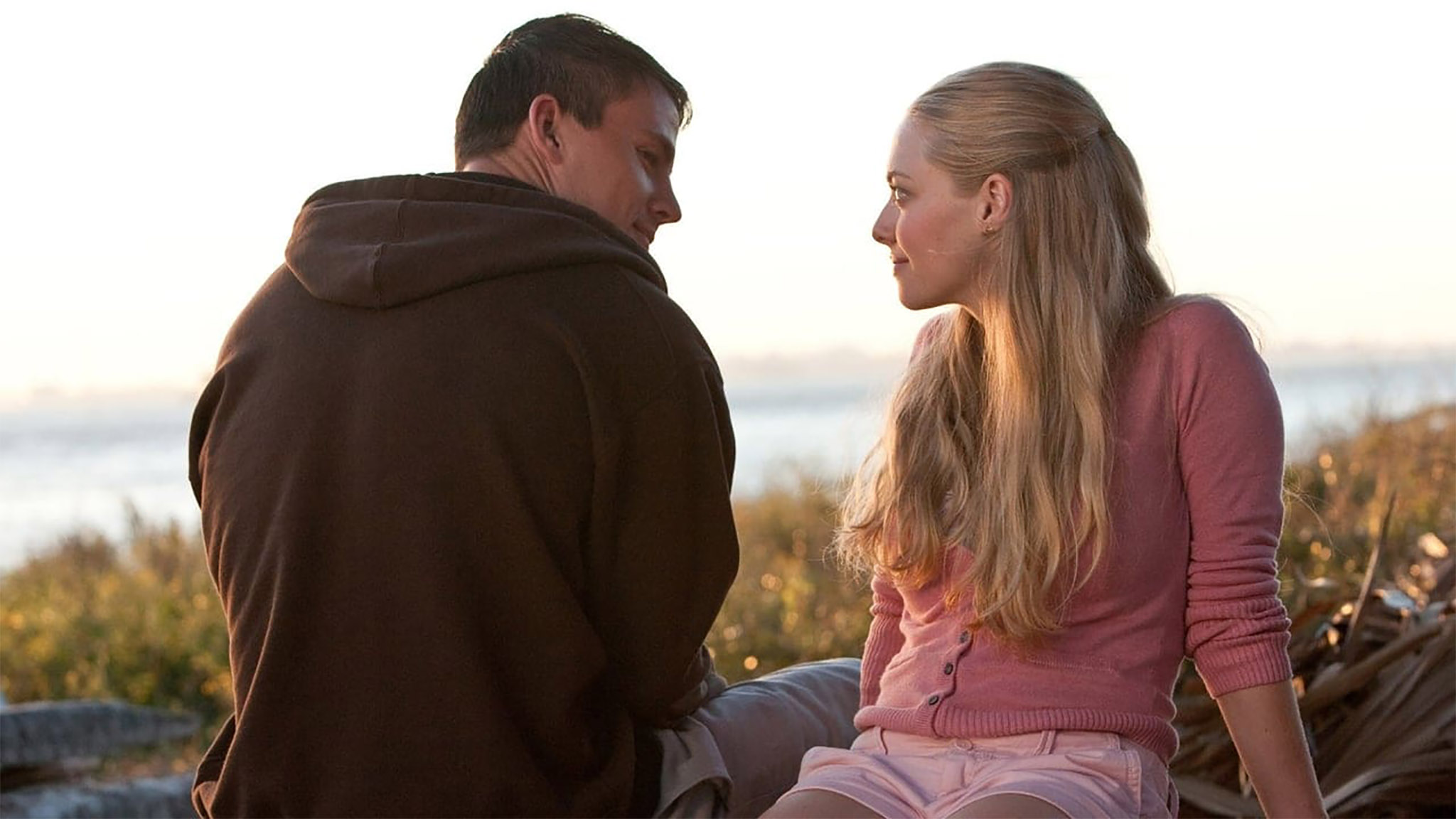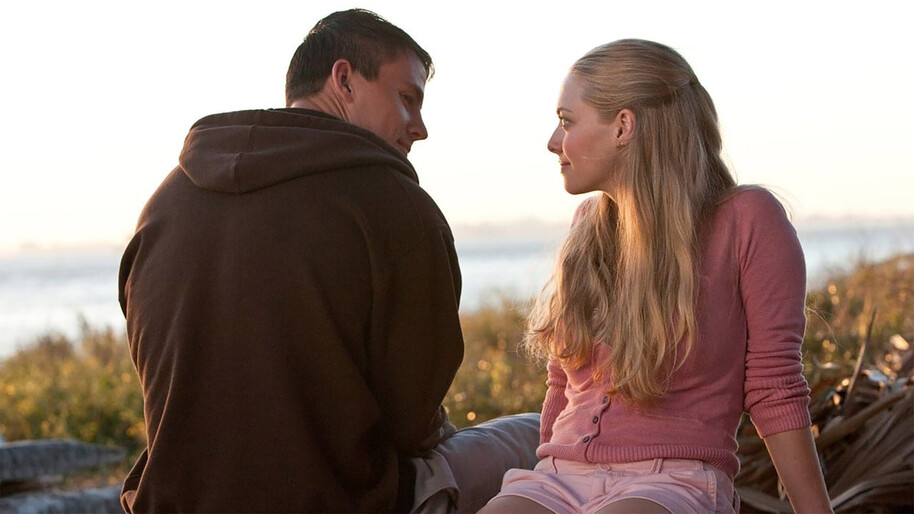 If you're looking for something to tug at the heartstrings and you've already watched the Notebook ten times over, Dear John will definitely fill the gap. Starring Channing Tatum and Amanda Seyfried, Dear John is a heartbreaking love story based on the book by Nicholas Sparks, about a man on leave from the army for two weeks, where he meets a girl and falls in love with her. But will their love hold up when he has to go back to serve his country?  
---
TEEN FLICKS
We can't resist a good teen coming-of-age movie! Check out our favourites from Netflix below... 
Step Up
Netflix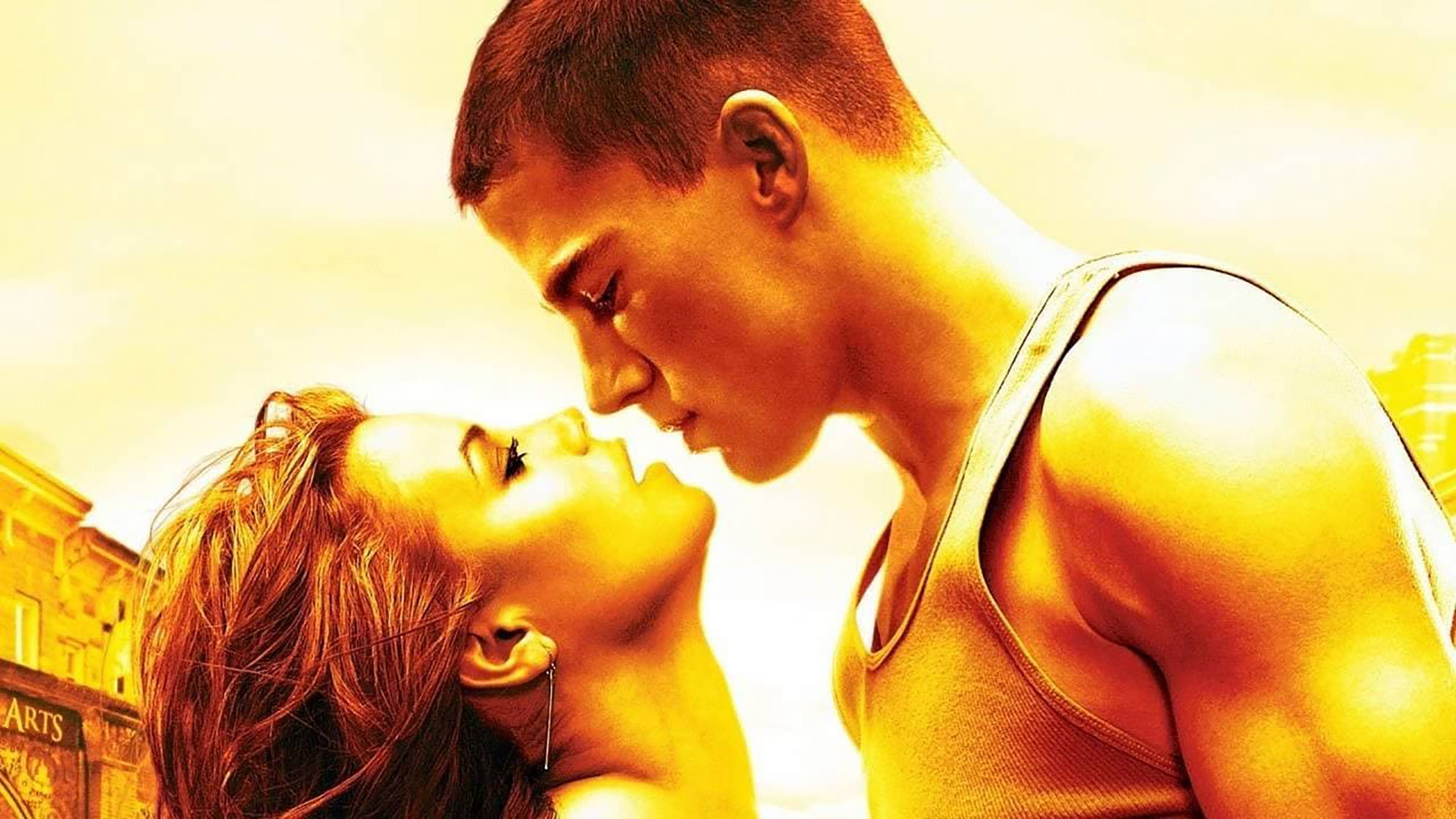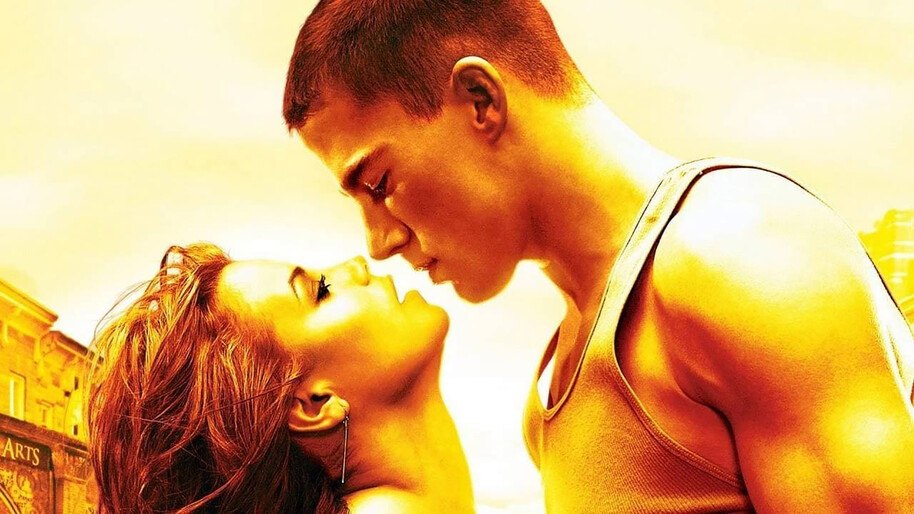 Starring Channing Tatum and Jenna Dewan (who met on set and later married, which just makes this movie ten times more romantic – lets pretend they're still together for the sake of this article), Step Up is a movie about a boy, Tyler, who, coming from a poverty stricken part of town gets up to no good with his buddies, and ends up having to do community service at a private dance school. We soon learn that Tyler is more talented than meets the eye, but can he step up to the challenge and help a girl at the school complete her final showdance?  
---
The Kissing Booth  
Netflix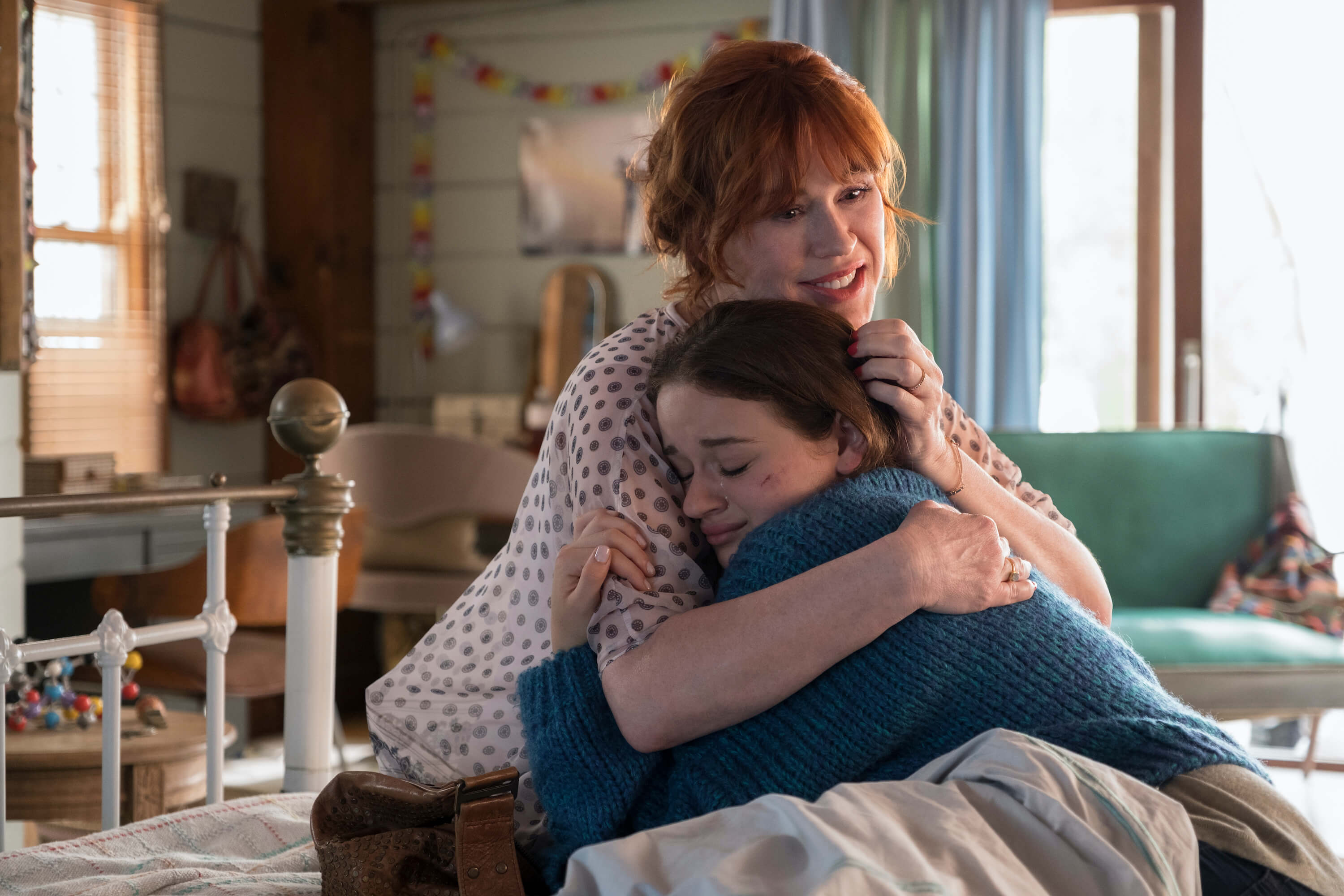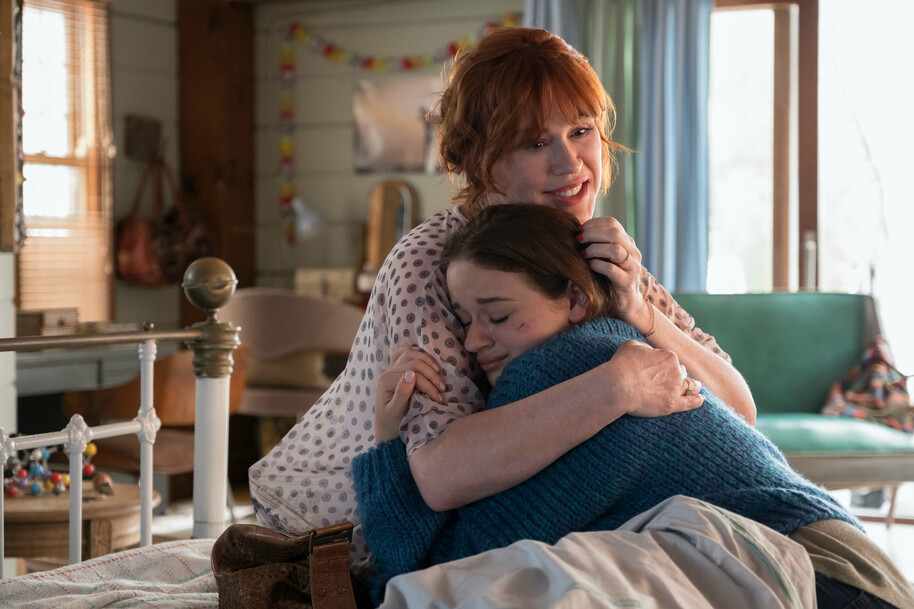 The Kissing Booth follows the life of high school student Elle (Joey King), who is starting to get feelings for her best friend's bad boy older brother Noah. The problem is, they've got a best friend list of rules, which forbids them to date each other's relatives... What could possibly go wrong at their school's Kissing Booth fundraiser?  
---
The Kissing Booth 2 
Netflix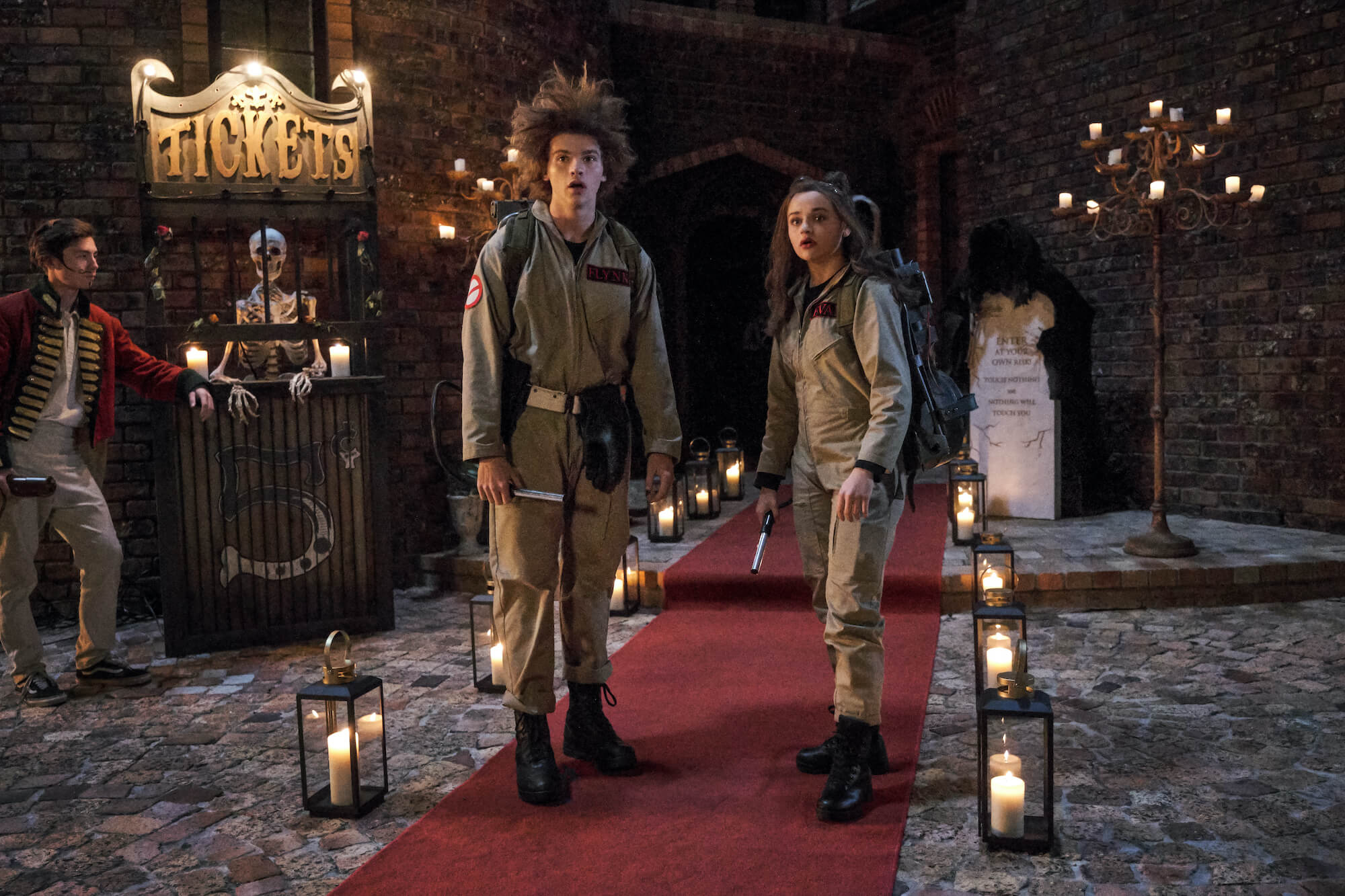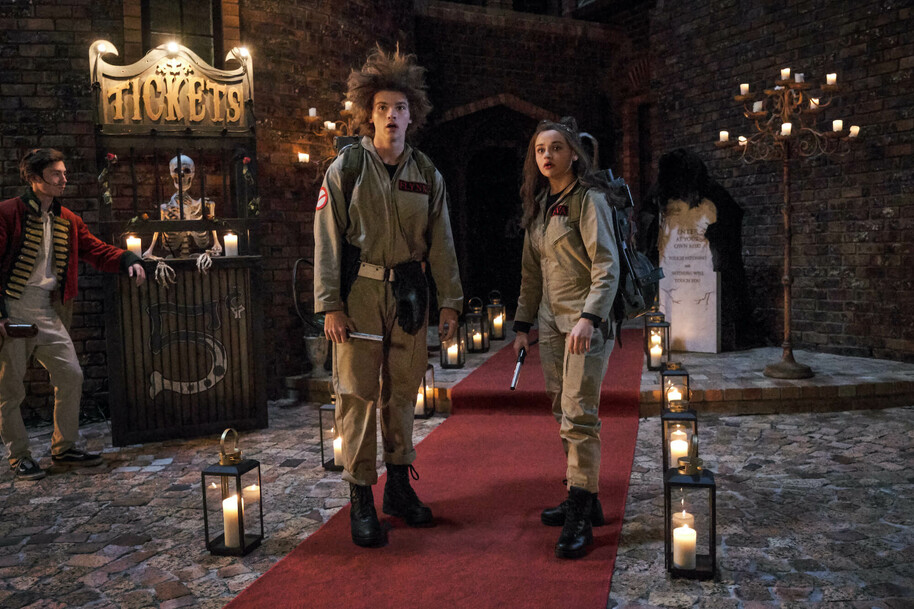 The sequel we promised is available on Netflix, and we've already been given the heads up that a third instalment is on the way. So, after the events of the first movie, Elle and boyfriend Noah are separated when he goes off to university, and a new student throws a spanner in the works for their relationship. Could things be any more complicated?  
---
A Cinderella Story 
Netflix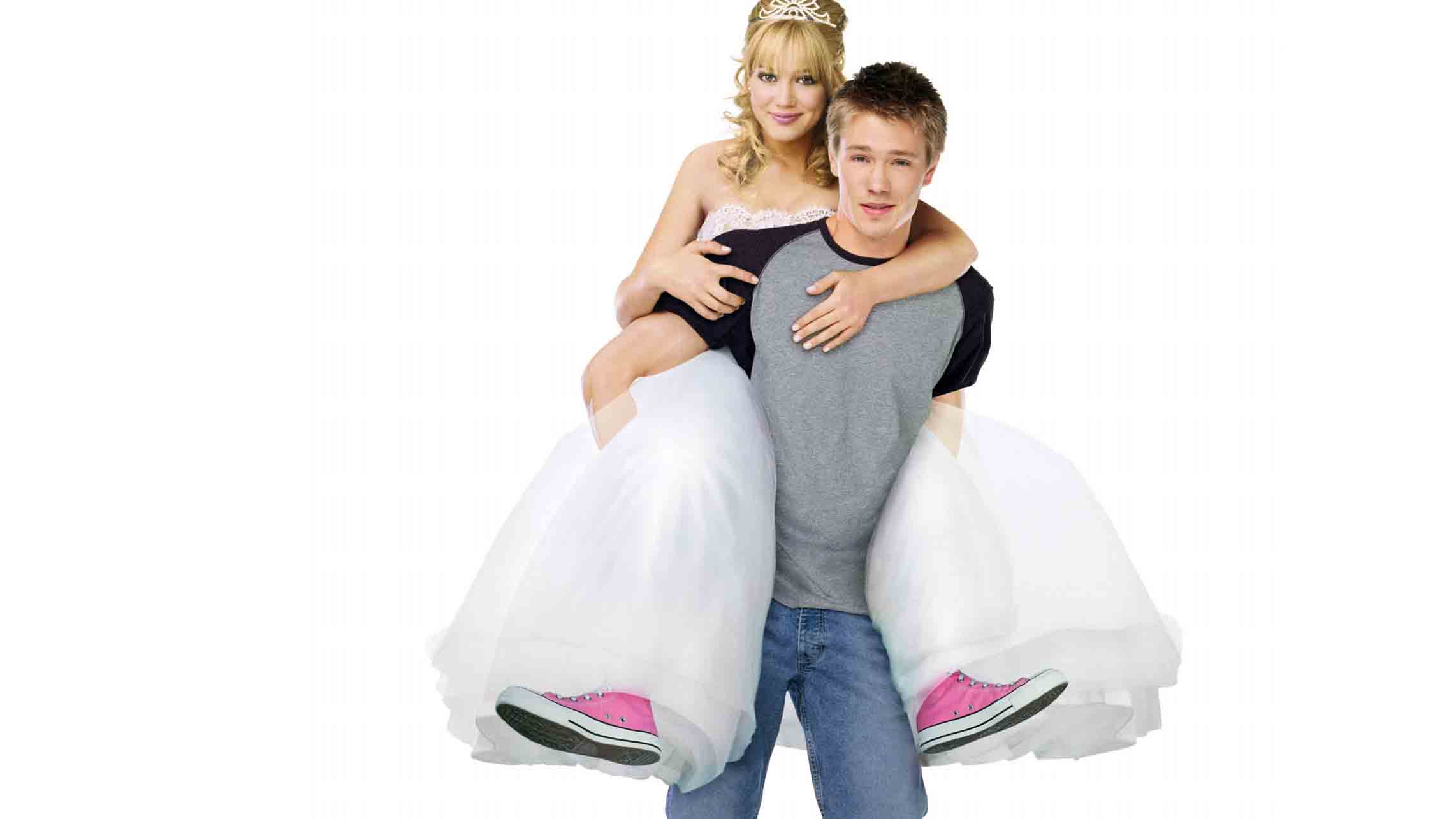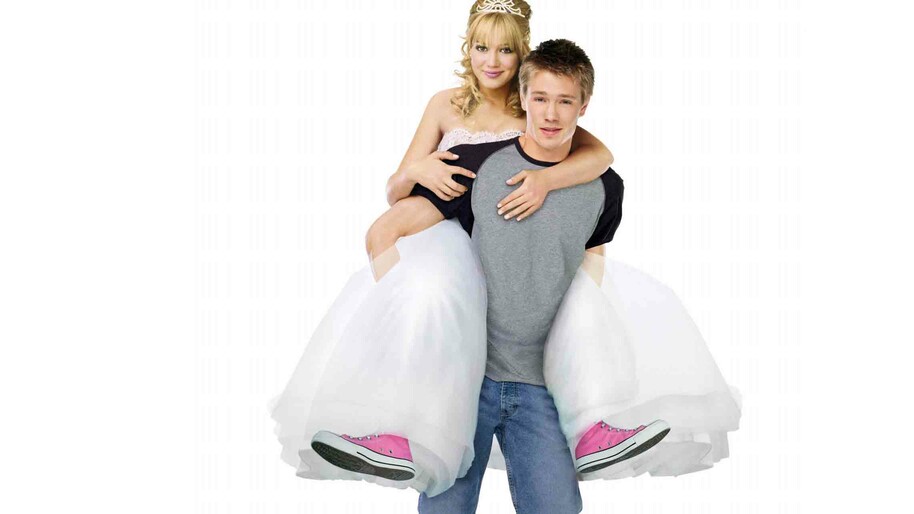 Cinderella with a modern twist, starring Hillary Duff and Chad Michael Murray as two unlikely lovers who speak online as pen pals. They realise they're falling in love with one another, but Sam (Duff) is certain pen pal Nomad won't like her when they finally meet in real life.  
---
Feel the Beat 
Netflix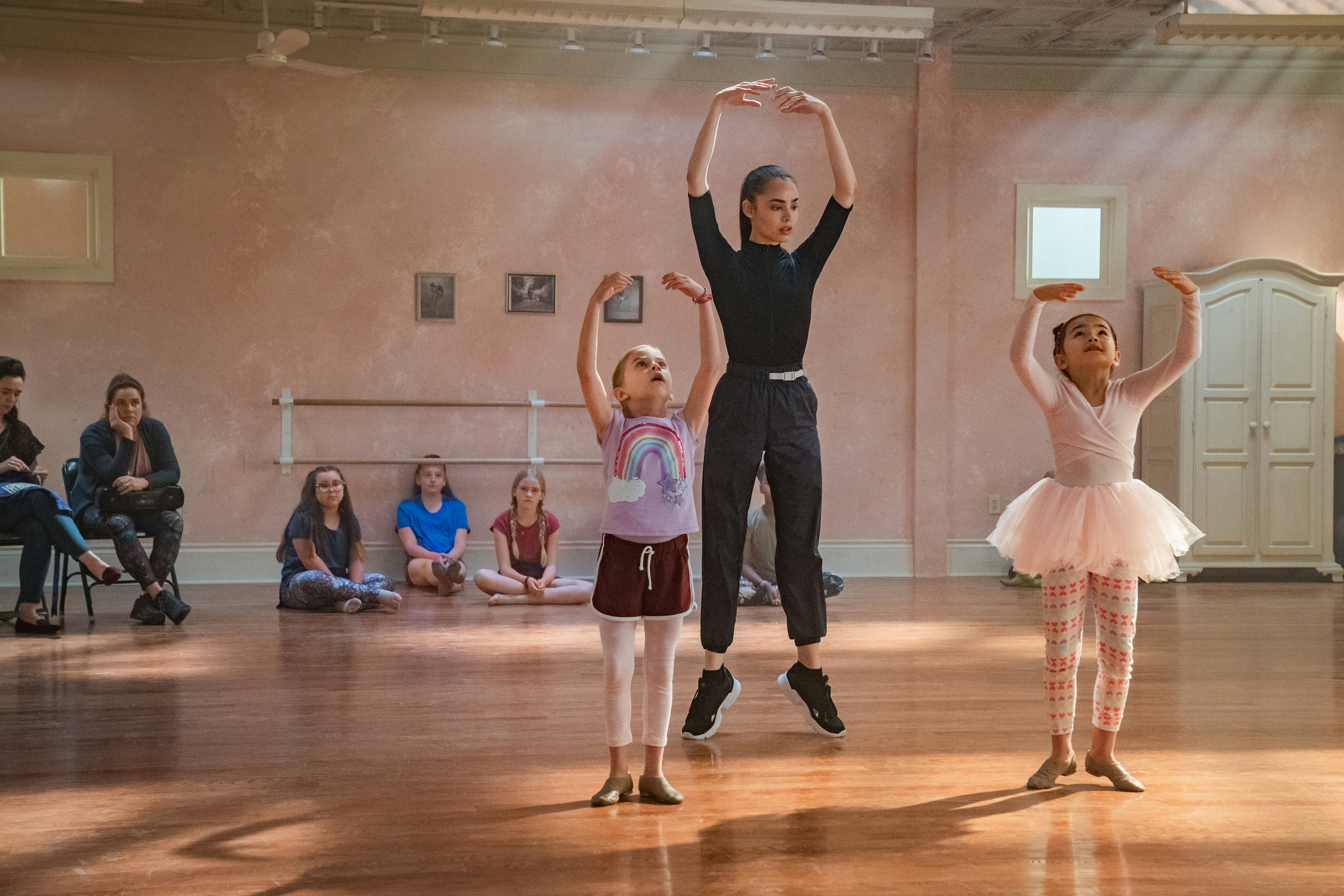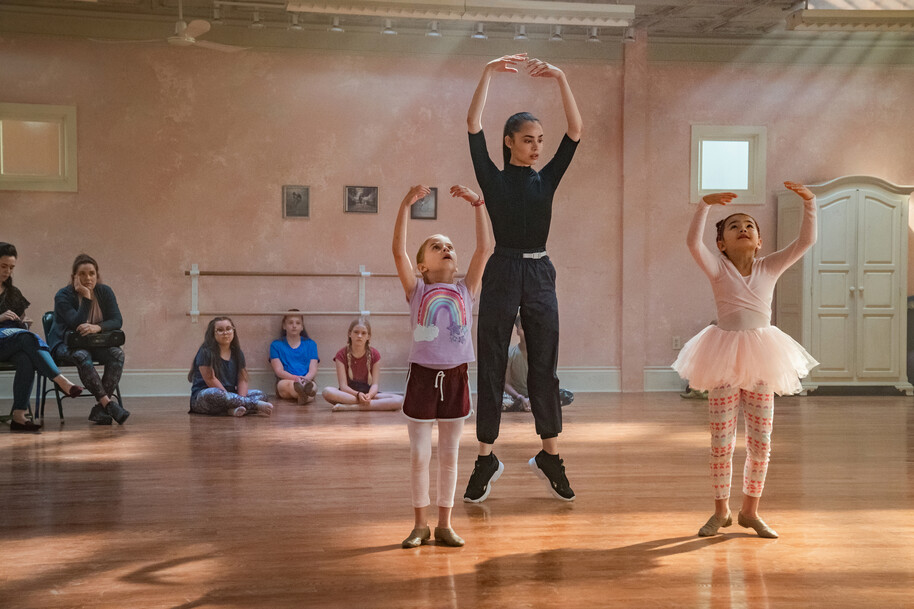 Dancer and performer April has had no luck chasing her Broadway dreams, so when she returns home a new opportunity presents itself. Can training a misfit group of young dancers be her ticket back to Broadway, or is she destined for something else?  
---
Easy A
Netflix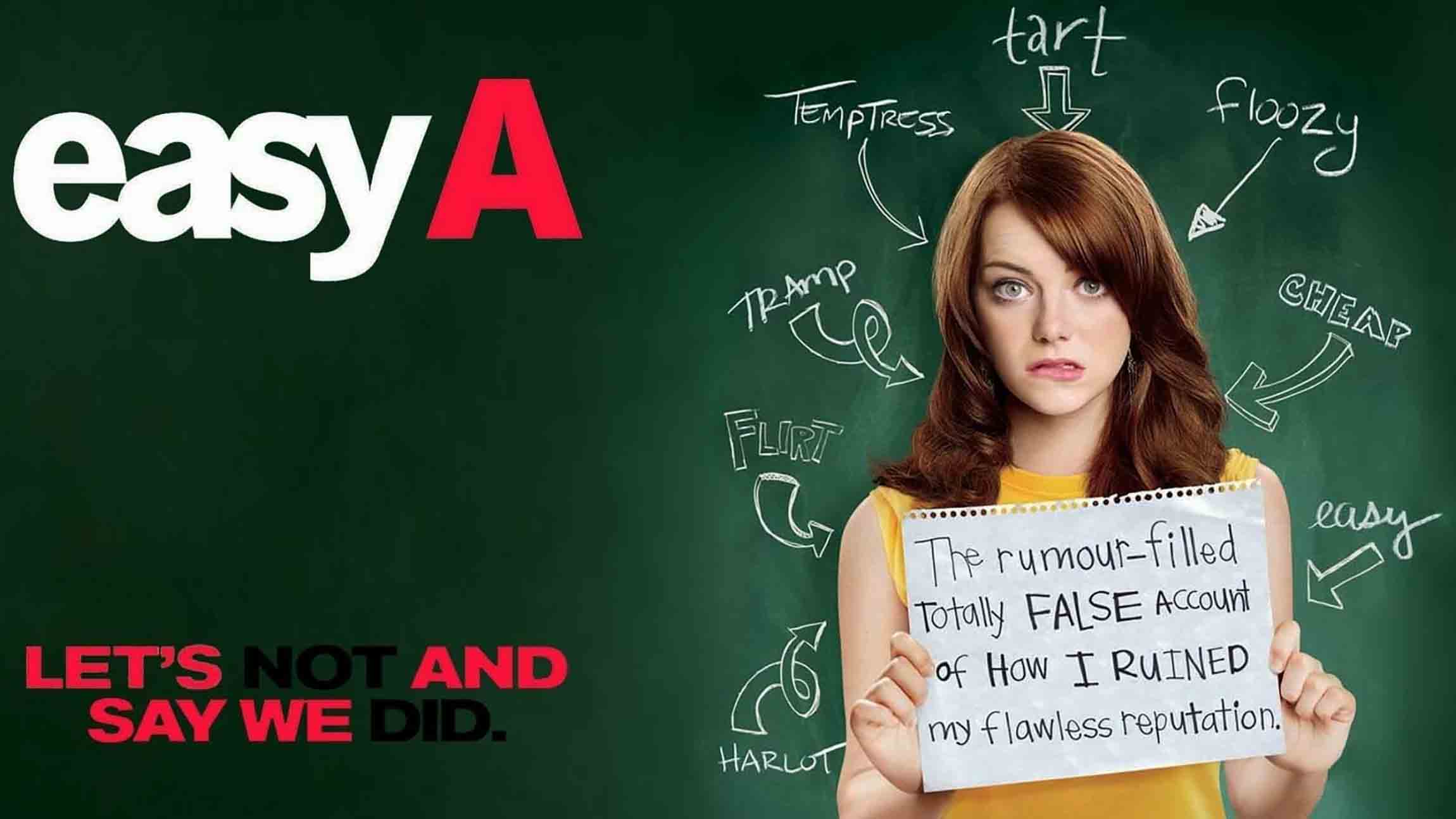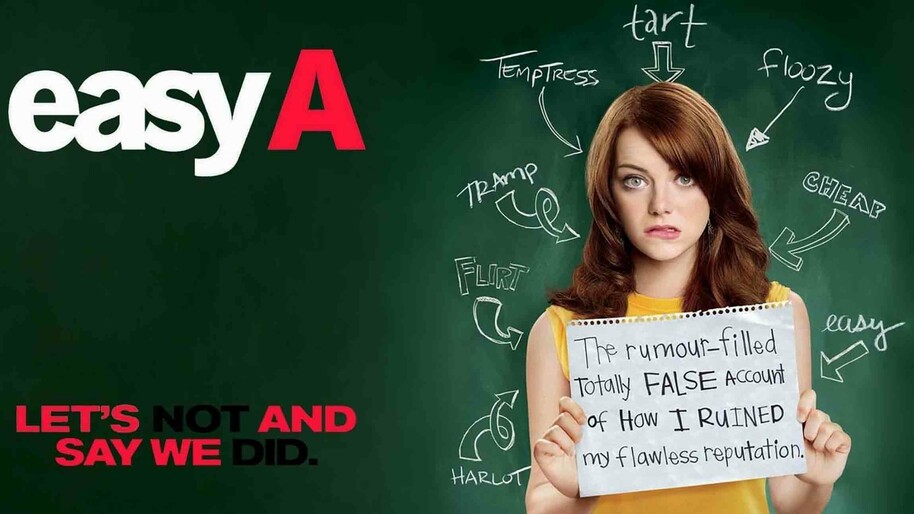 It's as easy as A, B, C to start a raunchy rumour about yourself, but it certainly isn't easy to reverse the damage once it's done. Olive's approach is to just go with it, own it, because it isn't going away anytime soon. However, as her lies develop, her relationships start to deteriorate around her.  
---
To All the Boys I've Loved Before 
Netflix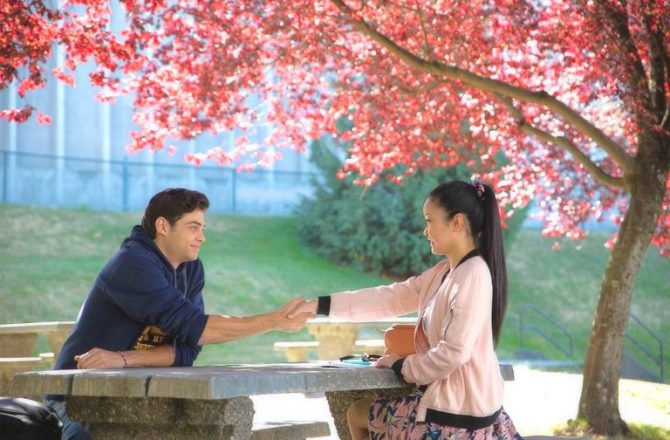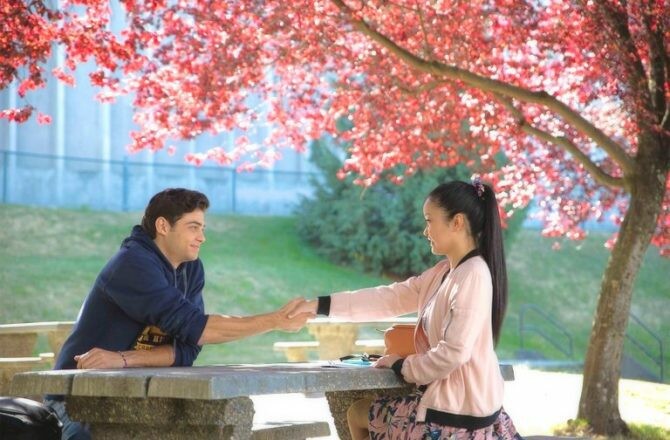 Lara Jean Song-Covey (Lana Condor) is a shy teenager who once had a crush on her sister's boyfriend. But she's over that now. And the way she got over her involuntary crushes was to write five letters, addressed to the five boys, all neatly tucked under her bed for safe keeping, never to be shown to the light of day again. But somehow, the letters get sent out, and Covey's life is turned upside down. How is she going to explain this one? Also check out the sequel To All the Boys: P.S I Still Love You, and To All The Boys: Always and Forever, which is the third instalment in the series releasing on Netflix on February 12th, just in time for Valentines Day / Galentines Day 😉  
---
Angus, Thongs and Perfect Snogging 
Netflix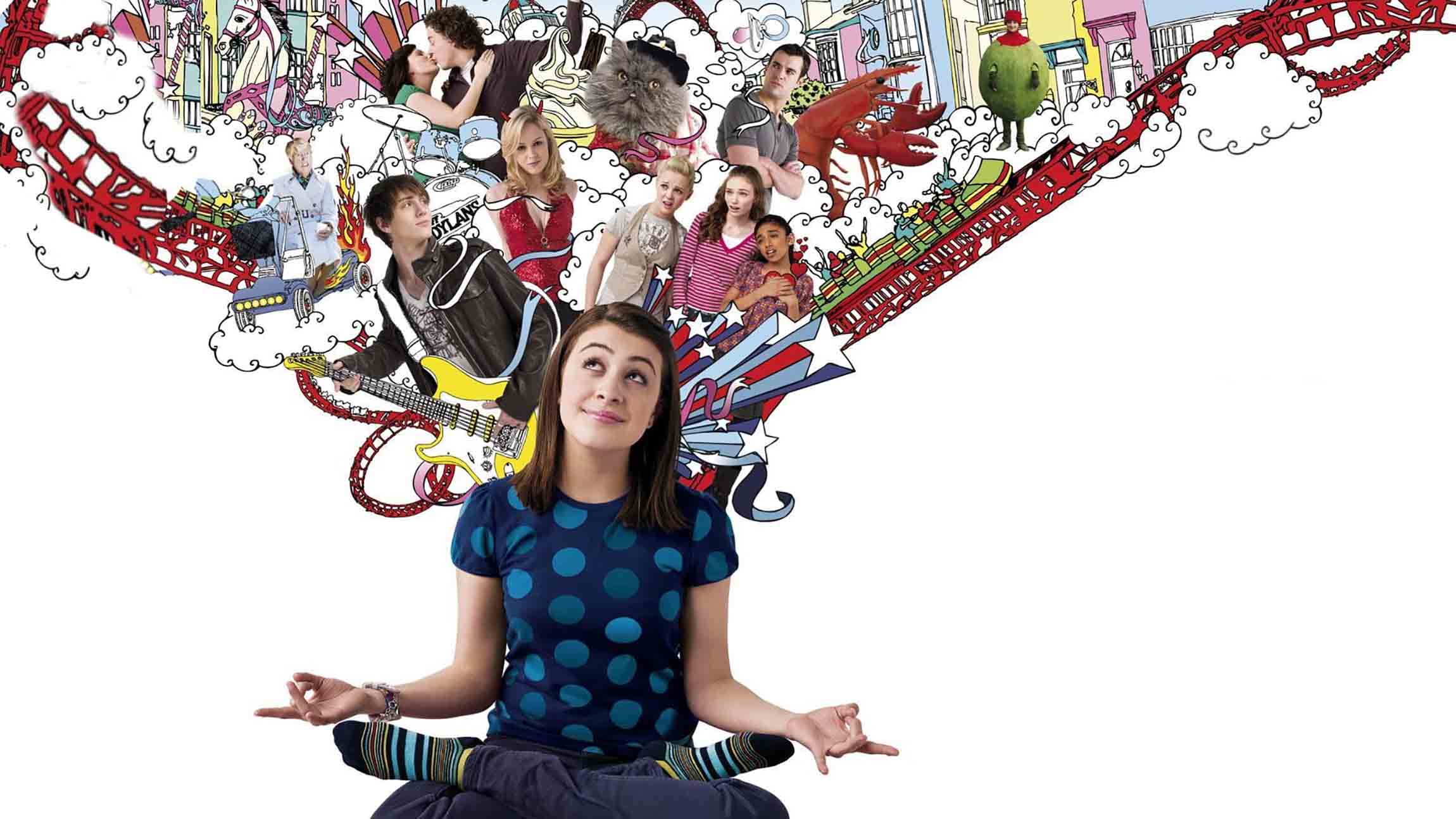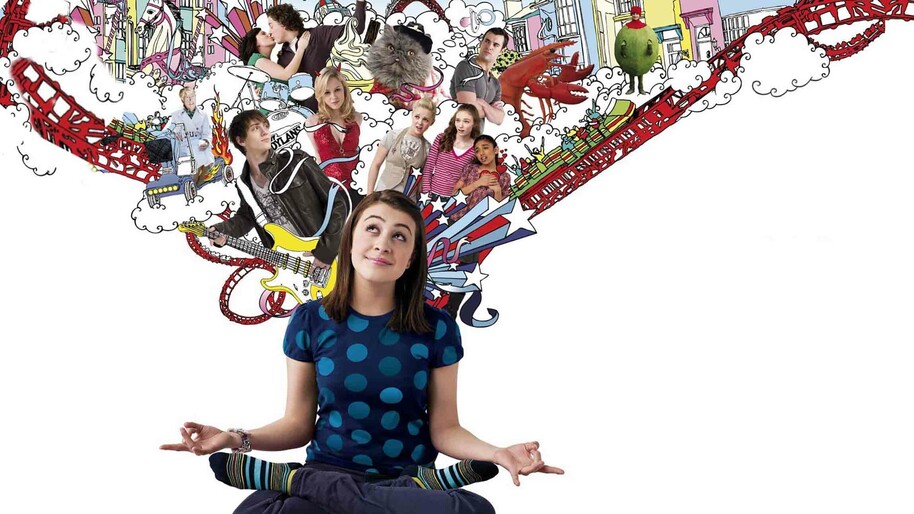 Proper British this one, Angus, Thongs and Perfect Snogging is a coming of age story starring Georgia Groome, who plays eccentric, loveable teenage girl Georgia Nicolson, desperate to get a boyfriend. But he can't just be anyone, she wants the hottest guy in school – Robbie (Aaron Taylor-Johnson, Kick-Ass).  
---
The Edge of Seventeen 
Netflix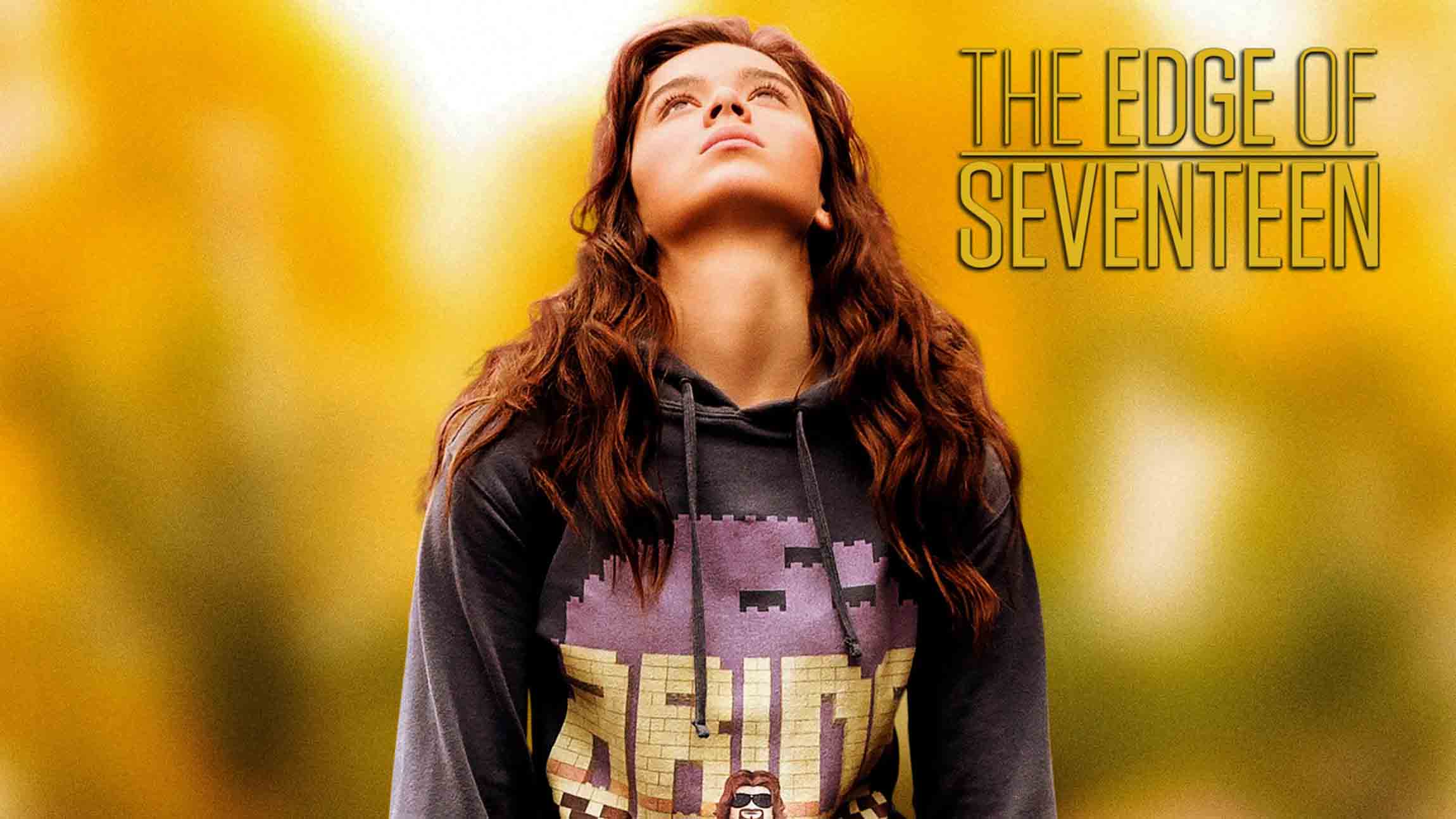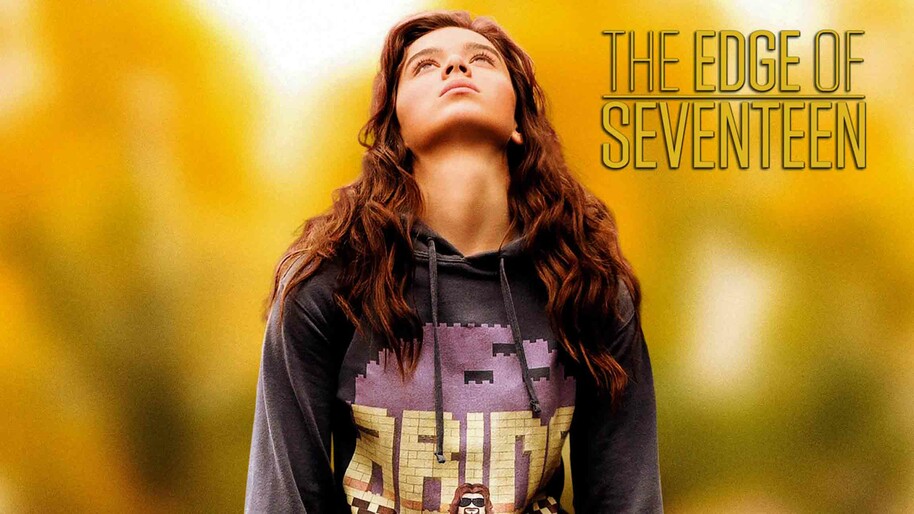 Hailee Steinfeld stars in The Edge of Seventeen as an awkward, frustrated teen who's already had enough of high school and everybody in it when she discovers in the worst way possible that her star athlete older brother Darian (Blake Jenner) is dating her best friend Krista (Haley Lu Richardson).  
---
AFTER HOURS
Jungle Boogie with our selection of after hours chick-flicks - perfect for a Saturday night in! 
Cruel Intentions
Rakuten TV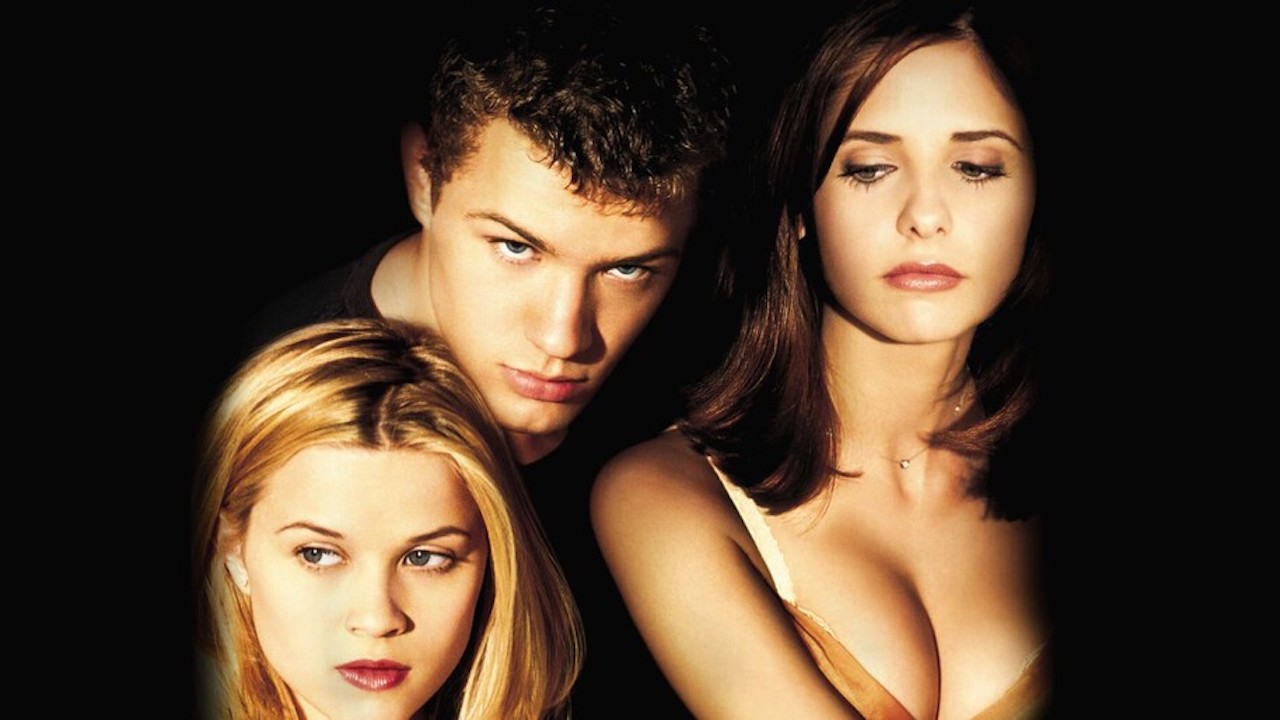 For something a little sexy, a little dangerous and a lot deranged, Cruel Intentions stars Reese Witherspoon, Sarah Michelle Gellar and Ryan Philippe in a story of love, betrayal, betting and addiction, and is a great Friday night watch.  
---
After 
Netflix
Based on the Wattpad novel series by Anna Todd, After follows Tessa Young (Josephine Langford) as she begins her first year of college, only to have it interrupted by a charming bad boy called Hardin Scott (Hero Fiennes Tiffin, Harry Potter and The Half Blood Prince). Will her attraction for him make her question everything she thought she knew about herself? With a sequel releasing later this year, get ready for even more seriously steamy scenes in After We Collided. Check out a clip form the sequel above, which you can now stream on Prime Video!
---
Friends with Benefits  
Netflix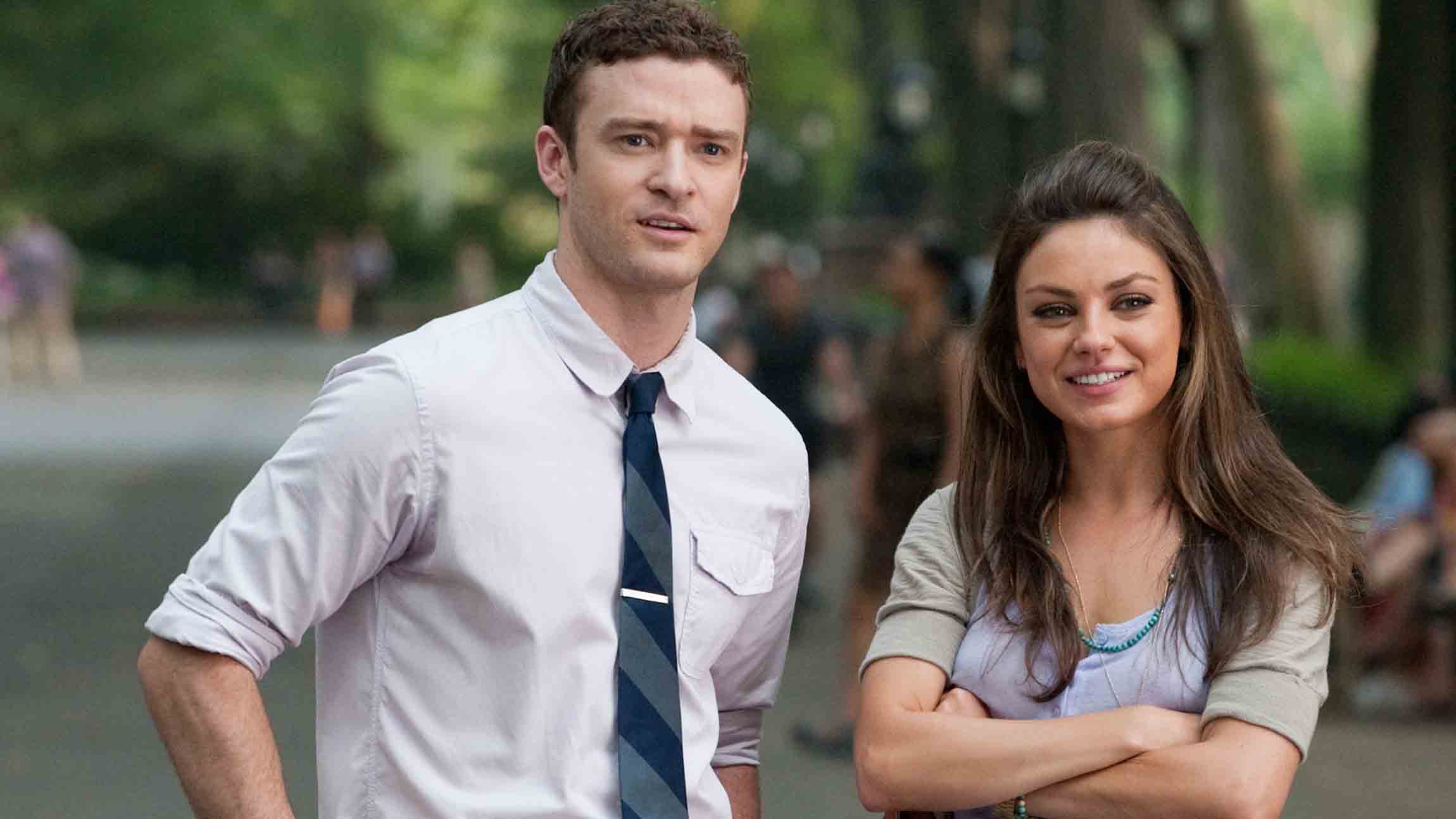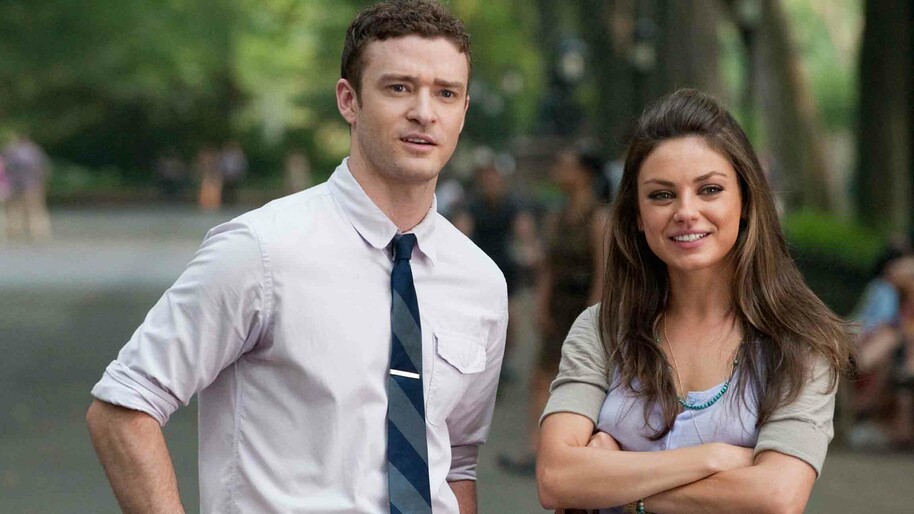 Justin Timberlake and Mila Kunis star in this hilarious, sexy tale of friends who decide adding sex to their relationship is a really good idea. And while it starts off as all fun and games, feelings start to develop, and things gets a lot more complicated from there.  
---
Set it up 
Netflix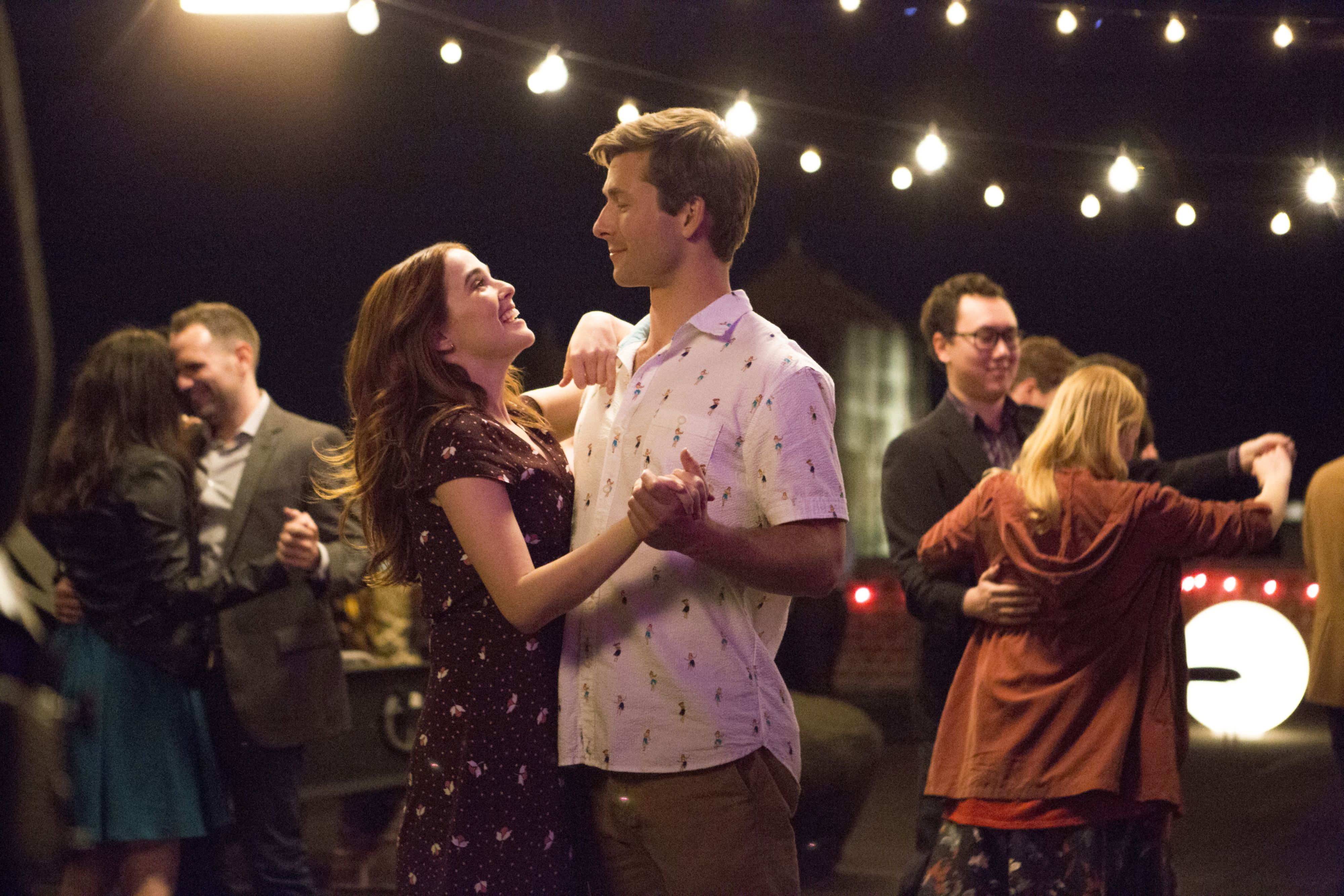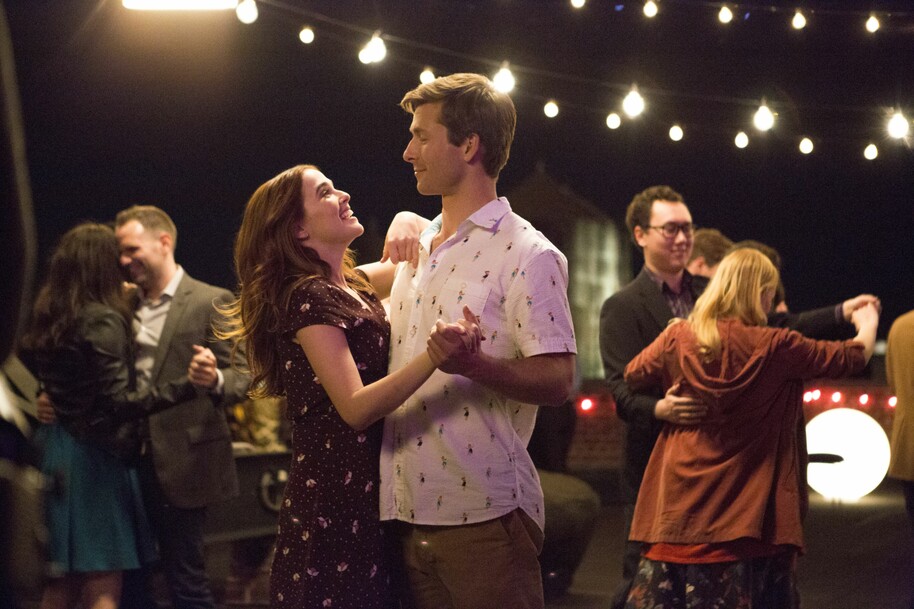 When you're meddling in somebody else's relationships, brace yourself for fate to meddle in your own relationships. This is exactly the kind of Karma that happens when two overworked assistants decide to fix up their bosses with one another. Only thing is in doing so, their own feelings begin to develop along the way.  
---
Isi and Ossi 
Netflix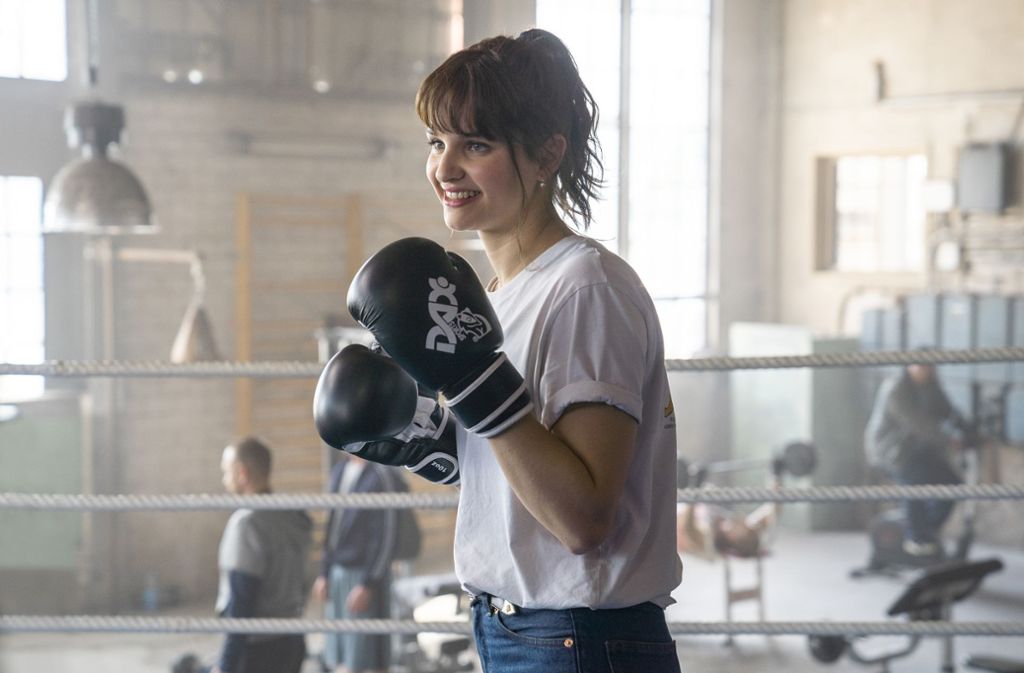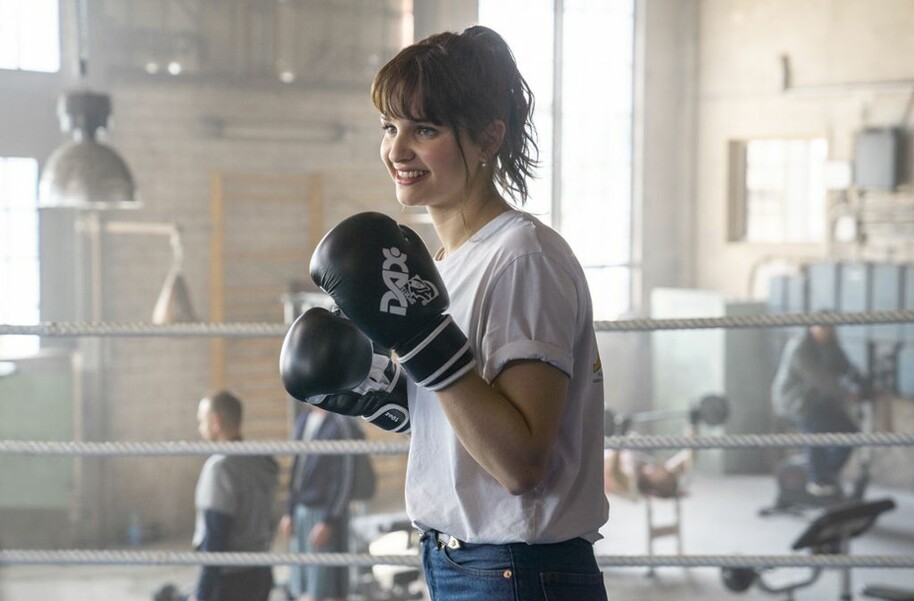 One is a billionaire's daughter, and the other is the son of a poor, single mother. Their lives couldn't be more opposite, but when Isi's attempt to defy her parents wishes of her living the life they wanted her to live, she meets Ossi. She seizes the opportunity to defy her parents and pretends that the boy from the bad part of town is her new boyfriend, only things backfire when they realise this may be more than a bluff.  
---
| | | |
| --- | --- | --- |
|   |   |   |
| Get the latest on what's coming soon to Netflix this month |   | Find out what films are available for free on Freesat every week |
---
Follow us
Get the latest telly news and updates PLUS access to competitions and exclusive content