The best chick flicks on Netflix
We're taking a look at the best chick-flicks available on Netflix right now. Which one of these categories suits you best? Choose the one which strikes your fancy for the perfect girls night in!
Teen Flicks
We can't resist a good teen coming-of-age movie! Check out our favourites from Netflix below... 
---
17 Again (2009) 
Netflix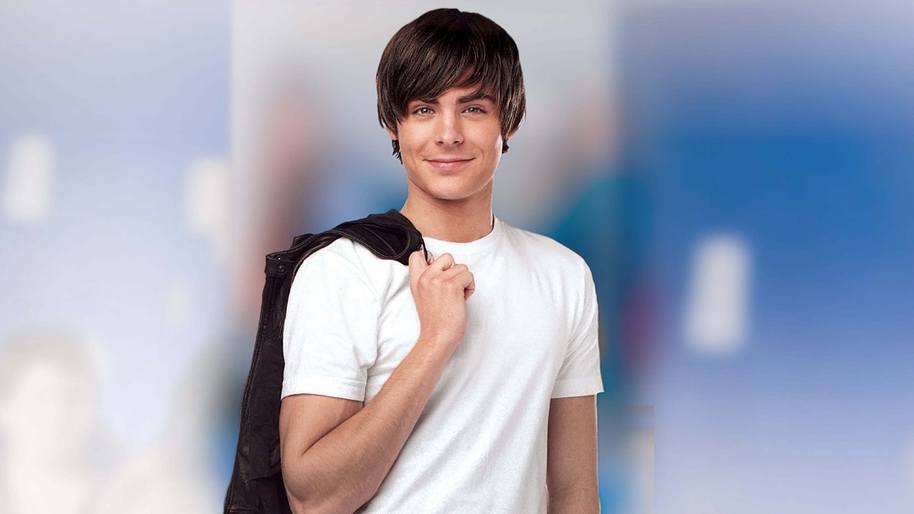 Zac Efron stars as the seventeen-year-old version of Mike (Matthew Perry), who is fed up with life and the way things are going, and wakes up one day to find he can do it all over again, but is that really what he wants?
---
Work It (2020) 
Netflix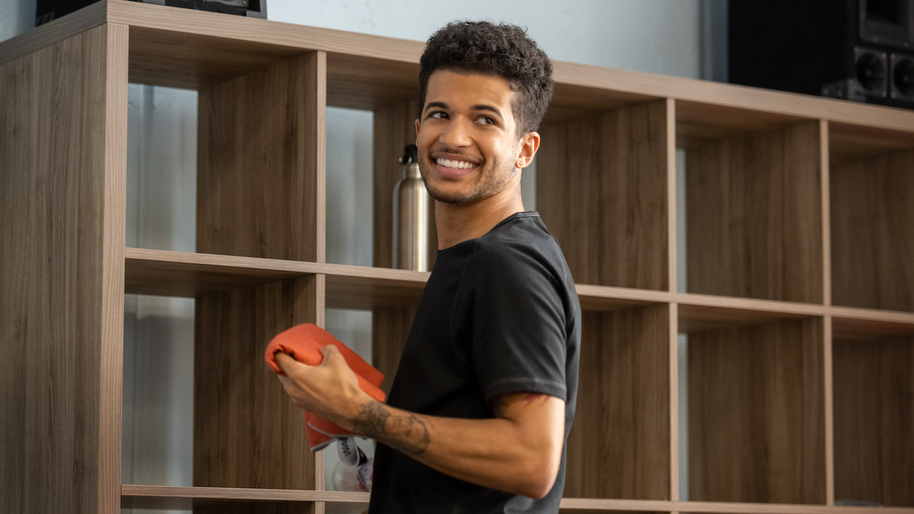 When an awkward, intelligent eighteen-year-old vows to transform her gawkiness through dance, she discovers her true passion and refines her skills in order to compete at a competition.  
---
Purple Hearts (2022) 
Netflix
Cassie is a struggling singer-songwriter who agrees to marry a troubled Marine, Luke, for military benefits, but soon the line between real and pretend begins to blur.   
---
She's All That
Netflix
Starring Freddie Prinze Jr. and Rachael Lee Cook, She's All That was all the rage in the 90s, and early 2000's, and now it's having a comeback moment on Netflix, already reaching the top 5 most viewed films this week. The plot follows Zack, a popular teen who just had his heart broken by his famous girlfriend, so he makes a bet with friends to turn a socially awkward girl into the high school's next prom queen.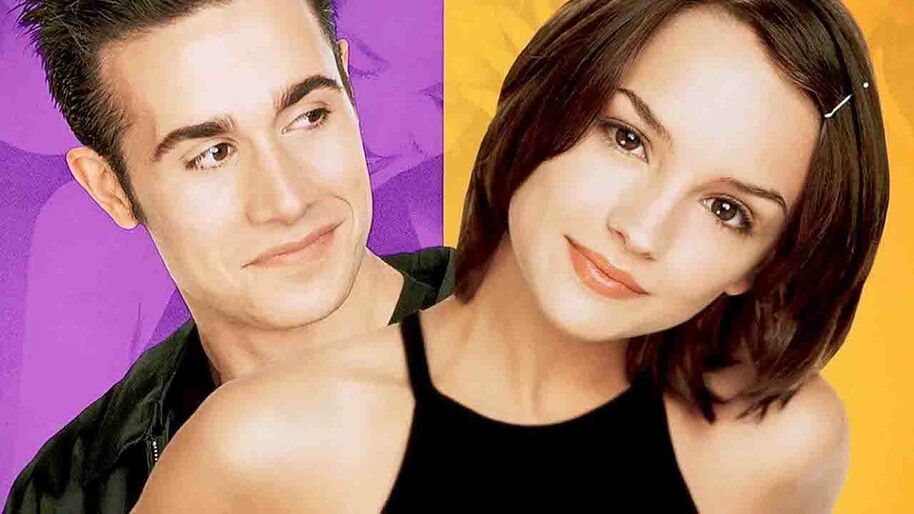 ---
Along for the Ride
Netflix
Based on the 2009 romance novel by Sarah Dessen, this young adult film explores the relationship between two strangers who fill a gap in each others lives. One's a free spirit, and the other is wound tight. When Auden meets Eli, he helps her loosen the reins on her perfect life by starting a bucket list of things she's always wanted to do, like go to prom and break in to abandoned buildings or go for a midnight swim. Along for the Ride is an easy feel-good watch for those spa-at-home nights.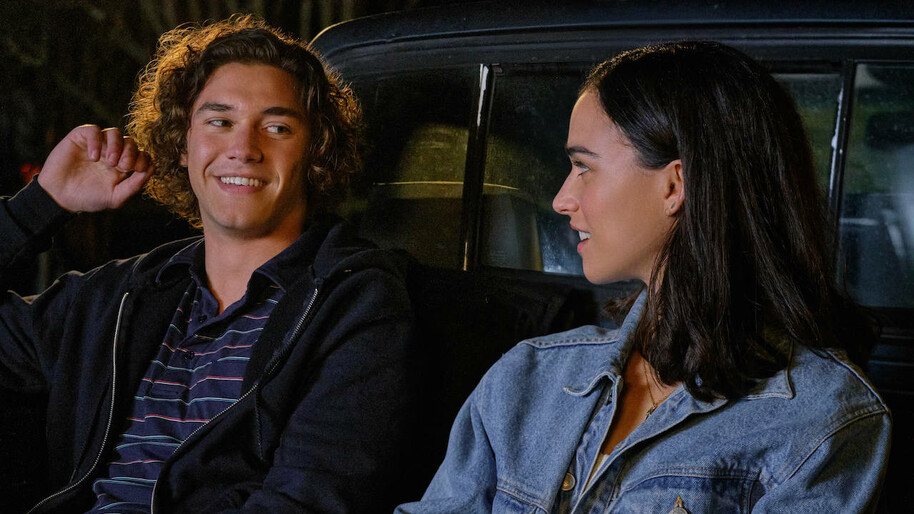 ---
The Royal Treatment
Netflix
Salon owner Izzy isn't afraid to speak her mind, so when she gets the opportunity to do the hair for the Royal wedding, she teaches the prince a thing or two about following one's heart.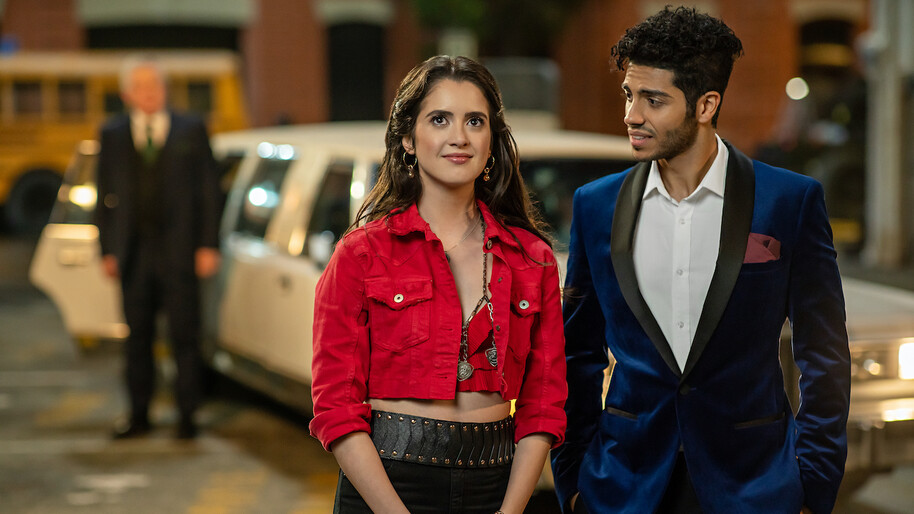 ---
Tall Girl 2
Netflix
Following the events of Tall Girl, which is also streaming on Netflix, Jodi is no longer just the "tall girl" - she's got a new-found confidence, a new boyfriend, and a lead role in this year's school musical. But with the good, comes the pressure, and as her new life intensifies, so do her insecurities.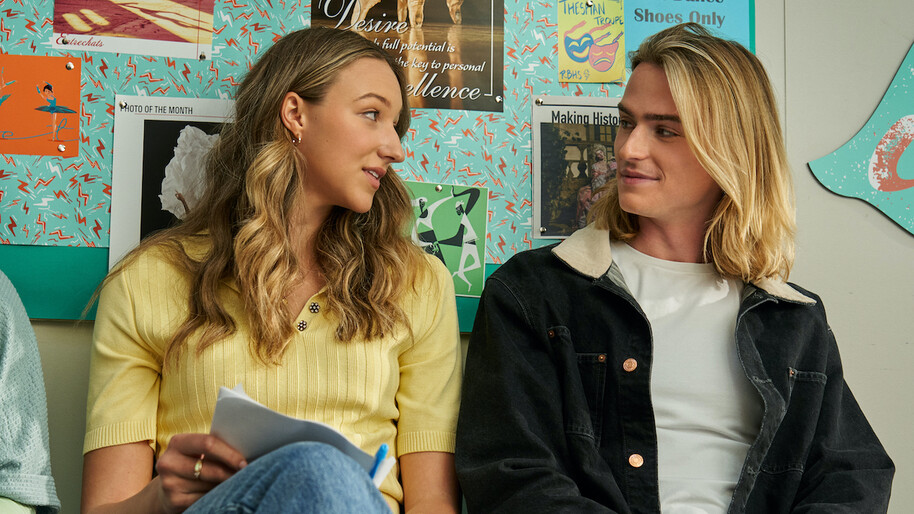 ---
The Kissing Booth trilogy
Netflix
The Kissing Booth follows the life of high school student Elle (Joey King), who is starting to get feelings for her best friend's bad boy older brother Noah. The problem is, they've got a best friend list of rules, which forbids them to date each other's relatives... What could possibly go wrong at their school's Kissing Booth fundraiser?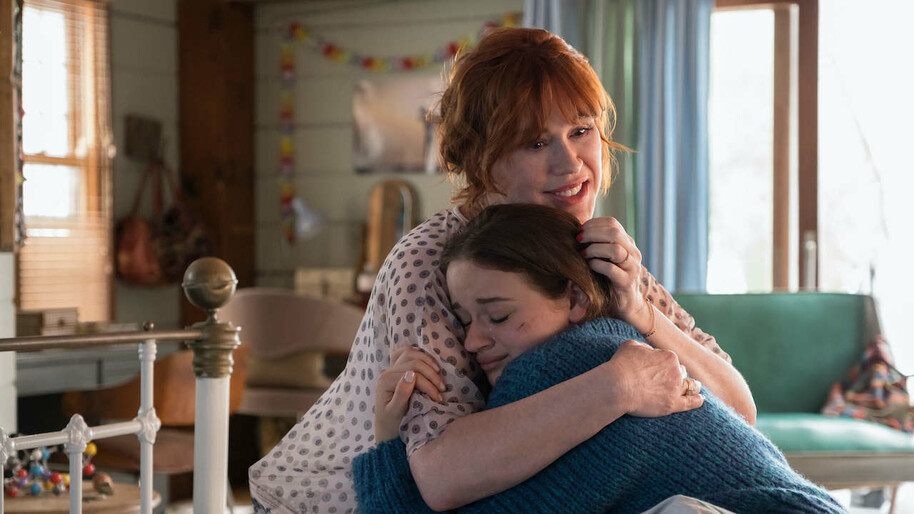 ---
Feel the Beat
Netflix
Dancer and performer April has had no luck chasing her Broadway dreams, so when she returns home a new opportunity presents itself. Can training a misfit group of young dancers be her ticket back to Broadway, or is she destined for something else?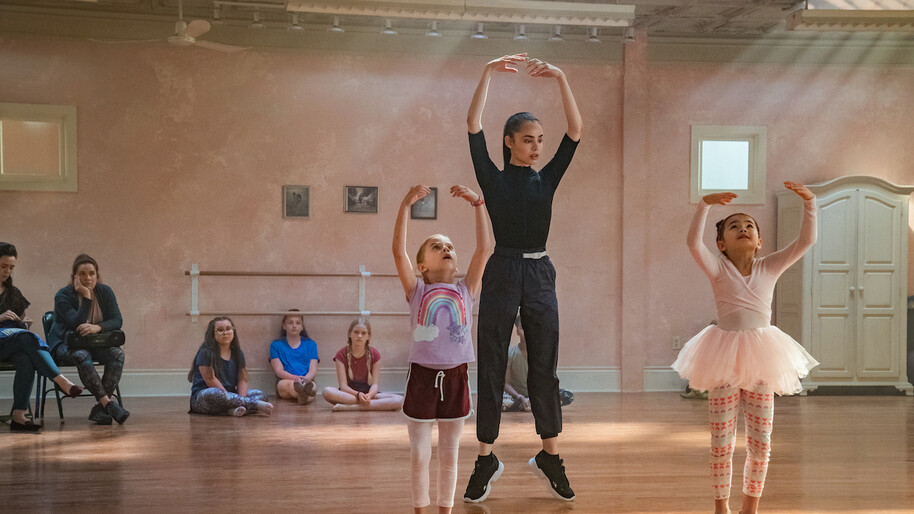 ---
To All the Boys I've Loved Before trilogy
Netflix
Lara Jean Song-Covey (Lana Condor) is a shy teenager who once had a crush on her sister's boyfriend. But she's over that now. And the way she got over her involuntary crushes was to write five letters, addressed to the five boys, all neatly tucked under her bed for safe keeping, never to be shown to the light of day again. But somehow, the letters get sent out, and Covey's life is turned upside down. How is she going to explain this one? Also check out the sequel To All the Boys: P.S I Still Love You, and To All The Boys: Always and Forever.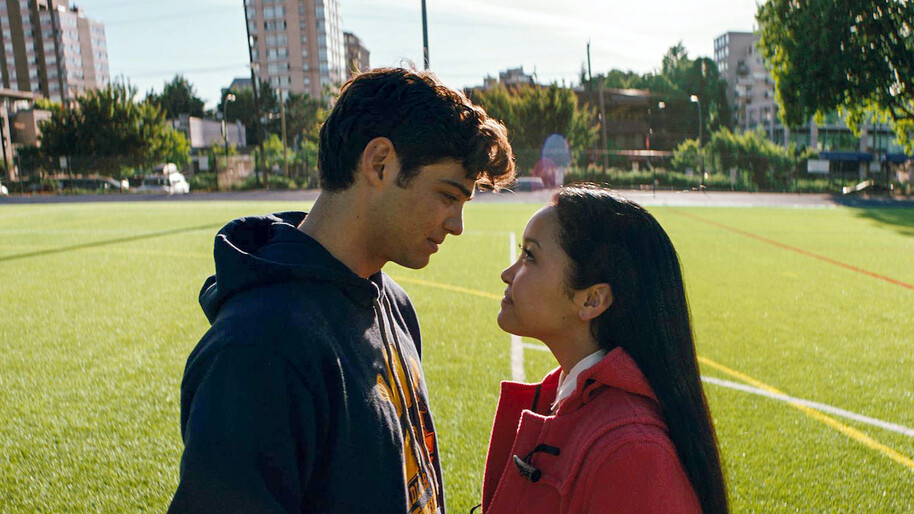 ---
The Edge of Seventeen 
Netflix
Hailee Steinfeld stars in The Edge of Seventeen as an awkward, frustrated teen who's already had enough of high school and everybody in it when she discovers in the worst way possible that her star athlete older brother Darian (Blake Jenner) is dating her best friend Krista (Haley Lu Richardson).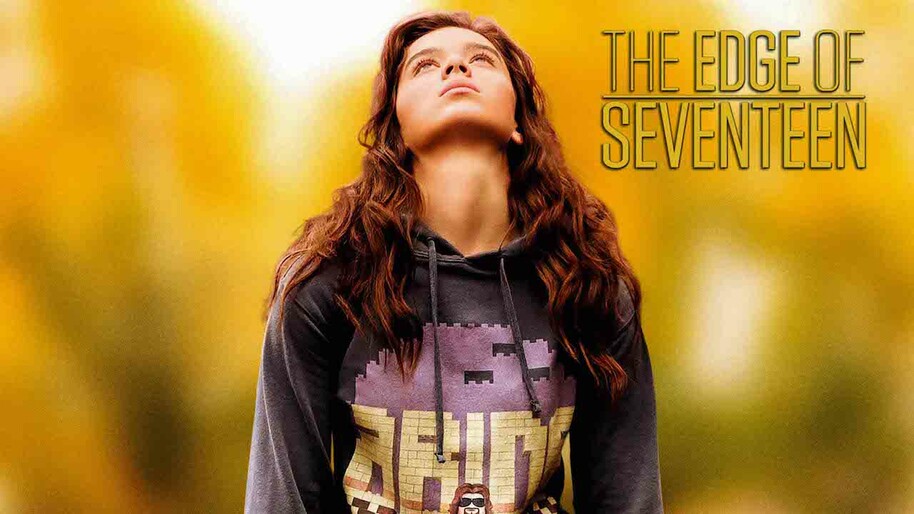 ---
Independent Women
Girl I didn't know you could get down like that 😍
---
Enola Holmes 2 (2022) 
Netflix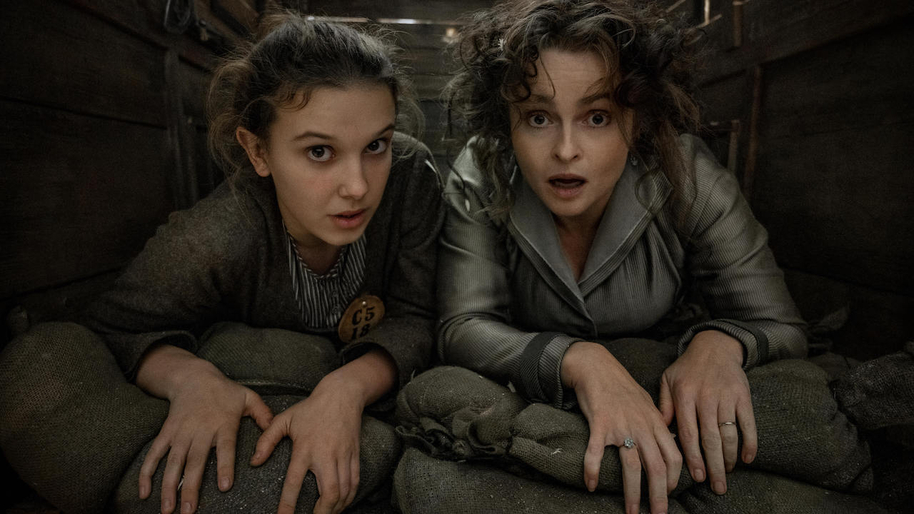 Millie Bobby Brown (Stranger Things) is Enola Holmes, younger sister of Sherlock Holmes (Henry Cavill) and while the first movie is also available on Netflix, we're calling out the second one because it follows a real-life story about the matchgirls' strike of London, 1888. An excellent story for young girls to watch and learn a little history with a thoroughly entertaining detective story woven throughout!  
---
Do Revenge (2022)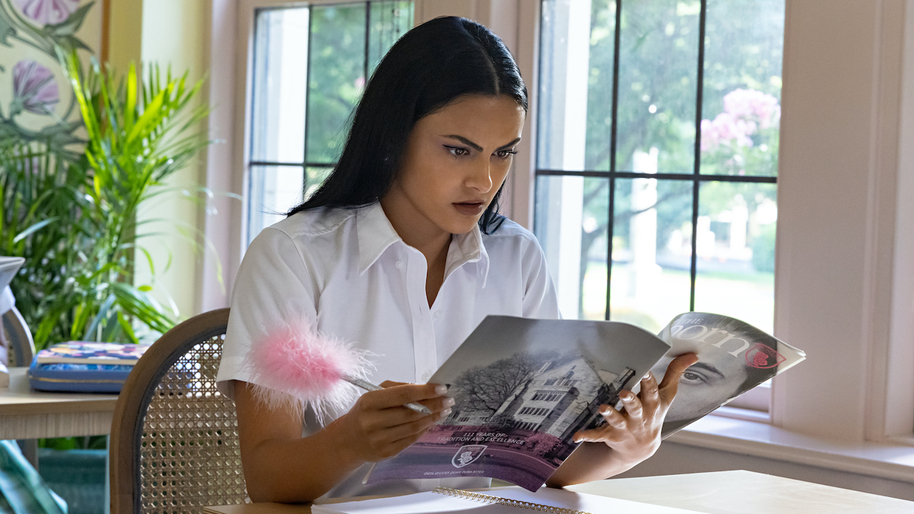 Camila Mendes and Maya Hawke star in Do Revenge, a story about an unlikely friendship sparked by the mutual hatred of a boy in their class. The team up to get their revenge against him.  
---
Senior Year
Netflix
Rebel Wilson stars as an ex-high-school cheerleader who fell into a coma right before prom. She wakes up twenty years later thinking she's still a teen, only to be shocked by her own reflection. And despite people telling her otherwise, she doesn't let this small set-back stop her from re-enrolling at school to reclaim her status and become prom queen.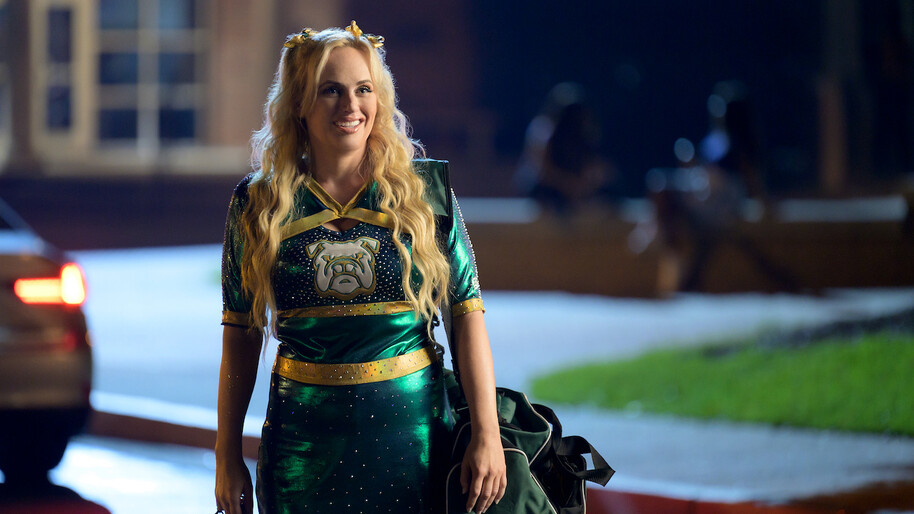 ---
The Incredible Jessica James
Netflix
Jessica James (Jessica Williams) is an aspiring playwright in New York City who's trying to get over her ex-boyfriend when she meets Boone (Chris O-Dowd), who's also recovering from a recent break-up. Can they make it in a "post-relationship" world?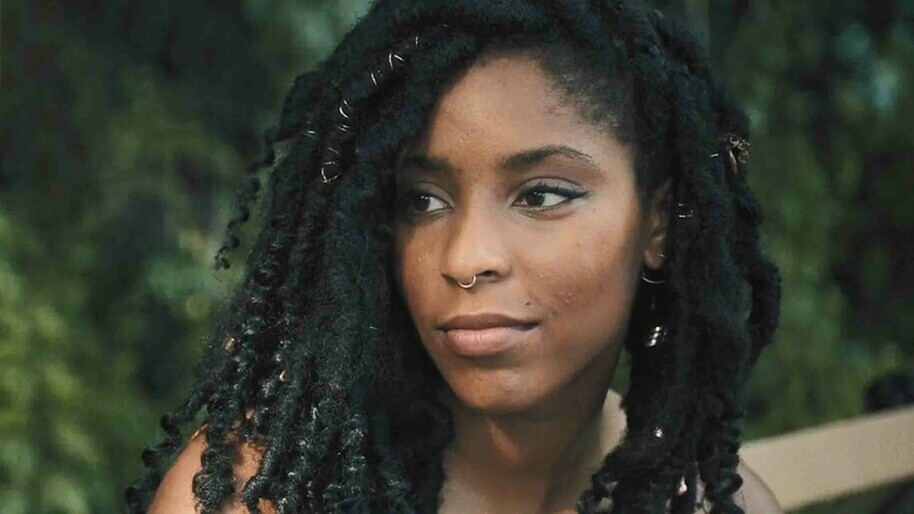 ---
Girl Gangs
Does anyone know where we can sign up to join these ultimate friendship groups?  
---
Moxie (2021) 
Netflix
Moxie follows a student who takes inspiration from her mother who participated heavily in the Riot Grrrl revolution in the 90s, and decides to reignite the flame by publishing an anonymous zine calling out sexism at her school.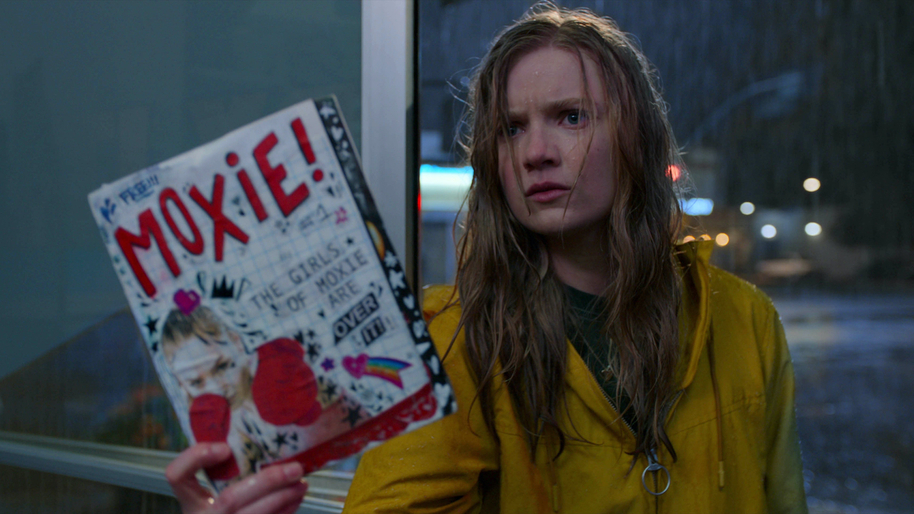 ---
Sex and the City the movie (2008) 
Netflix
Sex and the City the movie is back on Netflix! Catch up with Carrie and the girls as they prepare for Carrie and Big's big day.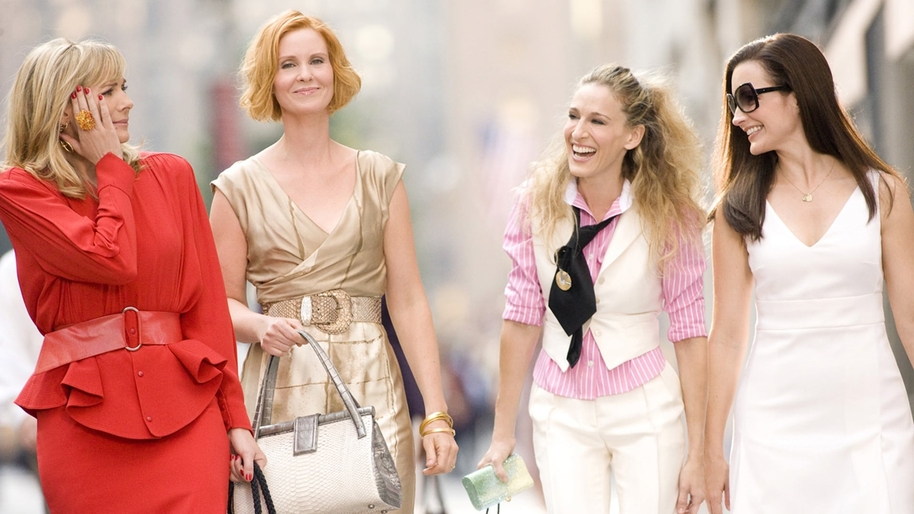 ---
Bratz, the movie (2007) 
Netflix
If you grew up, or had children growing up in the noughties, you're probably aware of the phenomenon that is Bratz dolls. But did you know there was an accompanying live action movie? It follows the four besties, Yasmin, Jade, Sasha and Chloe who get manipulated by the high school mean girl into hating each other.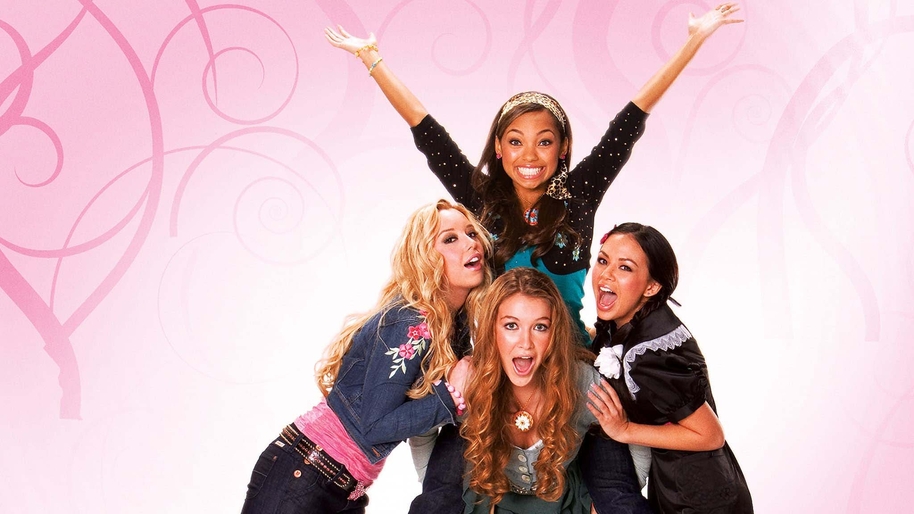 ---
White Chicks (2004) 
Marlon and Shawn Waynes star as two disgraced FBI agents, Kevin and Marcus Copeland, who get assigned to a case to protect Tiffany and Brittany Wilson from getting abducted. After a minor car crash gives the girls miniscule injuries, they refuse to leave their apartment, forcing the FBI agents to transform into them so they can keep up appearances and save their jobs.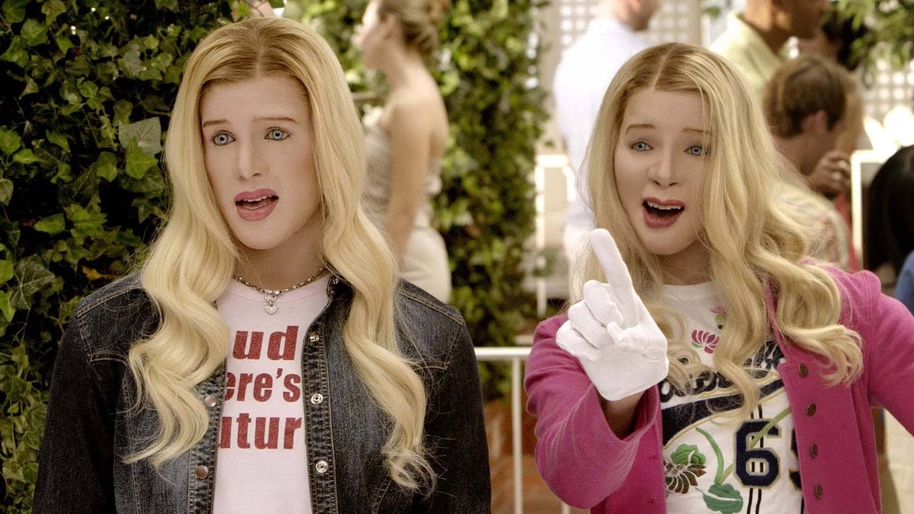 ---
Someone Great
Netflix
Music Journalist Jenny has just been dumped by her long-term boyfriend, but she's not letting it stop her from living her best life. She decides to go on one last crazy adventure in New York City with her two best friends Erin and Blair before she moves to San Francisco.  
---
Wild Child
Netflix
Girl power soars through this late 2000s chick-flick, following American wild child Poppy Moore (played by Emma Roberts), a new student at an English boarding school who must quickly adapt to the rules to avoid a run in with head girl Harriet. But playing by the rules isn't exactly in her vocabulary, and she learns the hard way that you can't always get what you want.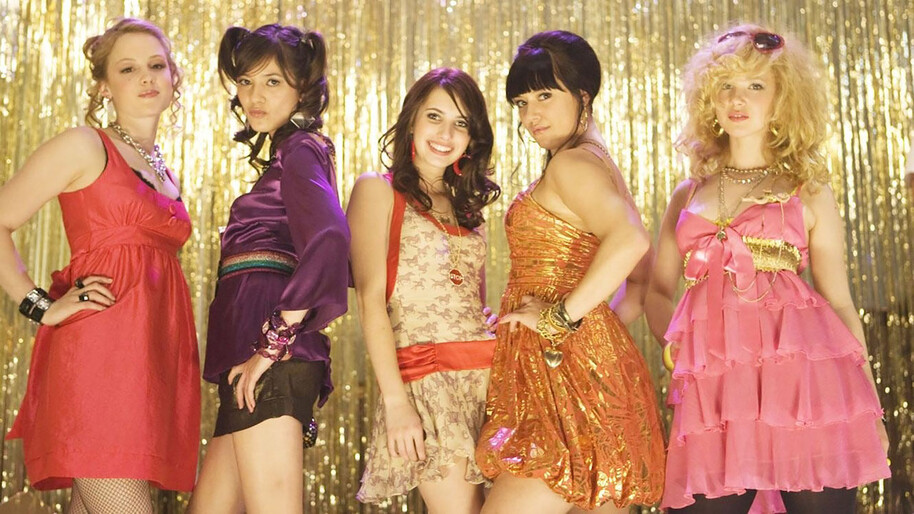 ---
Classics
We all love a classic, there's no denying it - which one of these movies are you eating popcorn with tonight? 
---
Little Women (2019) 
Netflix
Little Women gets reimagined for the big screen starring fan favourites Florence Pugh, Emma Watson and Timothee Chalamet, and follows the story in the book closely, about Jo March, who reflects back and forth on her life, telling the beloved story of the March sisters, four young women with a determination to make it in life their own way.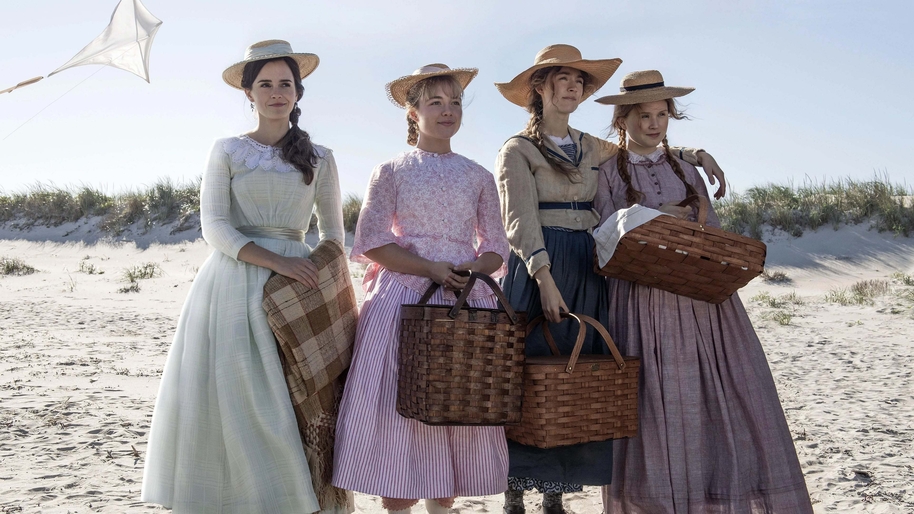 ---
Pride & Prejudice (2005) 
Netflix
Kiera Knightley stars as Elizabeth Bennet in the tale as old as time about a young woman who is forced to find and marry an eligible bachelor according to her mother. When a wealthy man named Mr Darcy moves in nearby, Elizabeth must question everything she has ever known.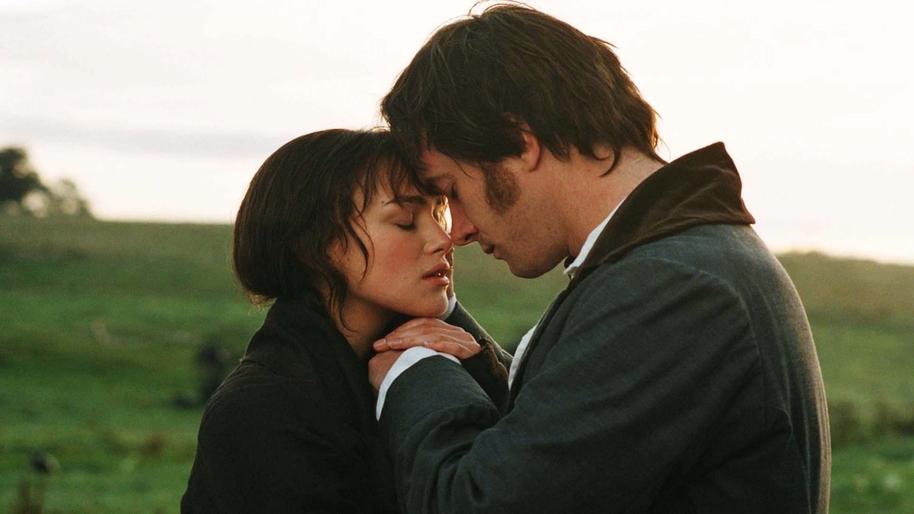 ---
Call Me By Your Name (2017) 
Netflix
Call Me By Your Name follows Elio and Oliver on their exploratory journey of love and realisation in this devastatingly beautiful story set in a dreamy Italian village.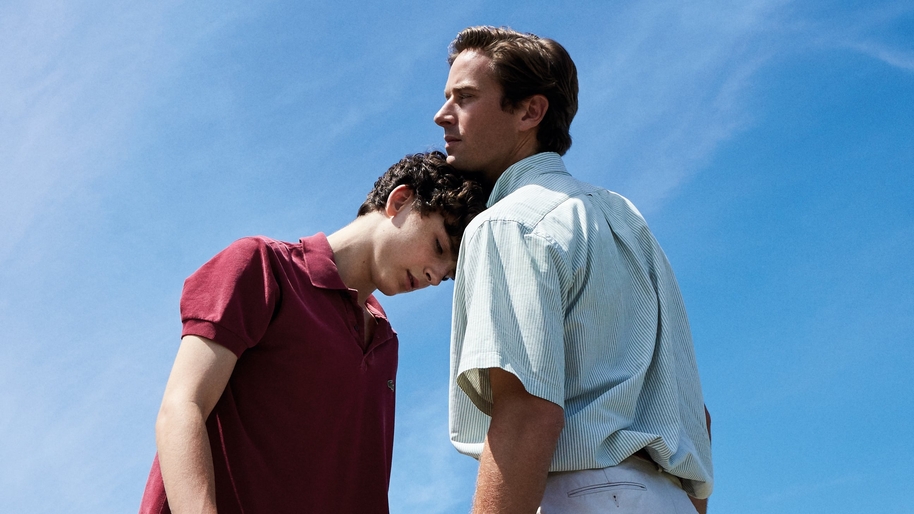 ---
The Breakfast Club (1985) 
Netflix
You've either seen it or you're going to see it. The Breakfast Club is a cult classic, and the foundation of the majority of high school movies made today. Follow five high schoolers in their Saturday detention, who, though they are the opposites of one another, discover that there is something after all that brings them together, and it isn't Saturday detention.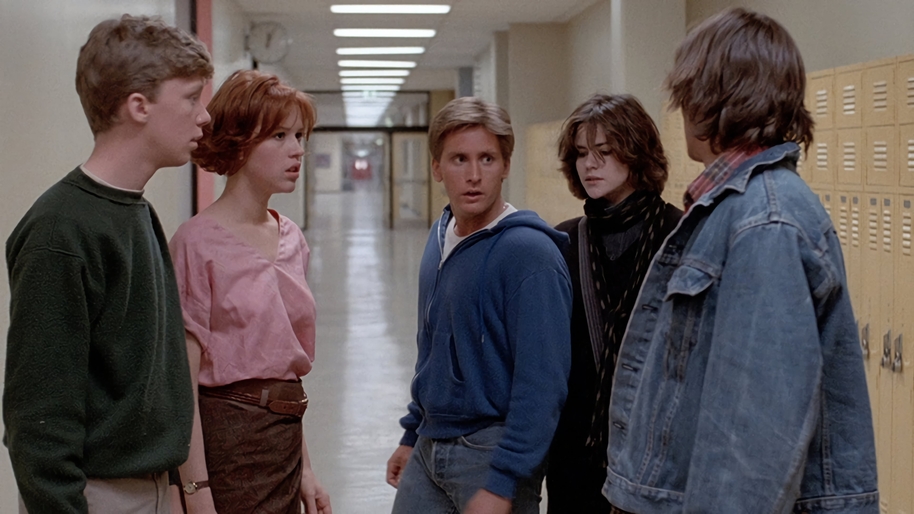 ---
13 Going on 30 (2004) 
Netflix
Jennifer Garner stars as the adult version of Jenna Rink, who made a wish on her 13th birthday to be a thirty-year-old after admiring the lives of women in magazines. She soon finds that being thirty, while freeing, doesn't feel right because she is missing a chunk of her life, and she realises she's missed out on important milestones.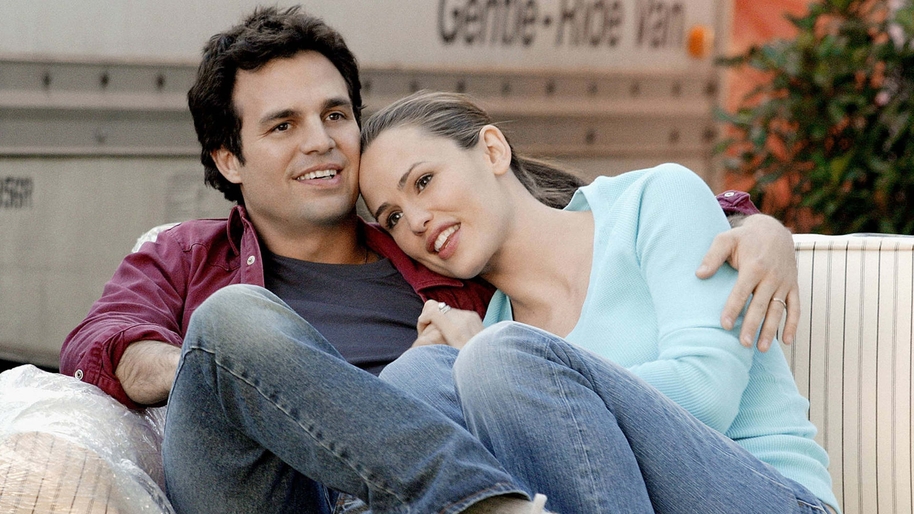 ---
He's Just Not That Into You (2009) 
Netflix
Ever fallen for someone who doesn't want you back? Yes, we've all been there. But the 2009 flick explores four men and five women in Baltimore as they struggle to keep their love lives awake. They each experience heartbreak and attempt to deal with the complexities of relationships and come to terms with the fact that sometimes that person is just not that into you...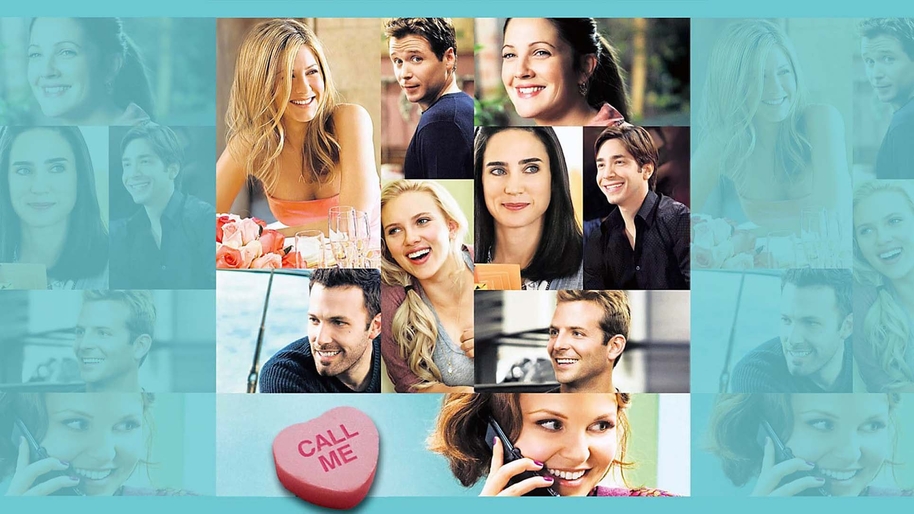 ---
Dirty Dancing 
Netflix
Travel back to the 80s with Jennifer Grey and Patrick Swayze in Dirty Dancing, which follows Frances, who travels to a resort with her parents and falls in love with her rebellious dance instructor. Her father doesn't approve of their relationship, though, which causes a rift between the two. If you haven't seen this classic yet, take this as a sign!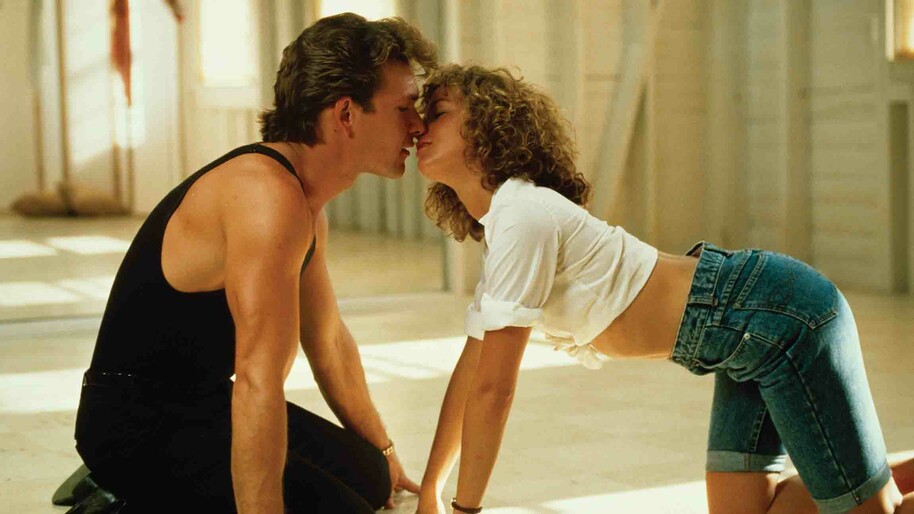 ---
After Hours
Check out our selection of after hours chick-flicks - perfect for a Saturday night in! 
---
Friends with Benefits (2011) 
Netflix
Justin Timberlake and Mila Kunis star in this raunchy flick about a New-York based rectruiter who convinces a promising journalist to take a job at GQ. They soon become friends, but things get complicated when the pair add benefits to their relationship.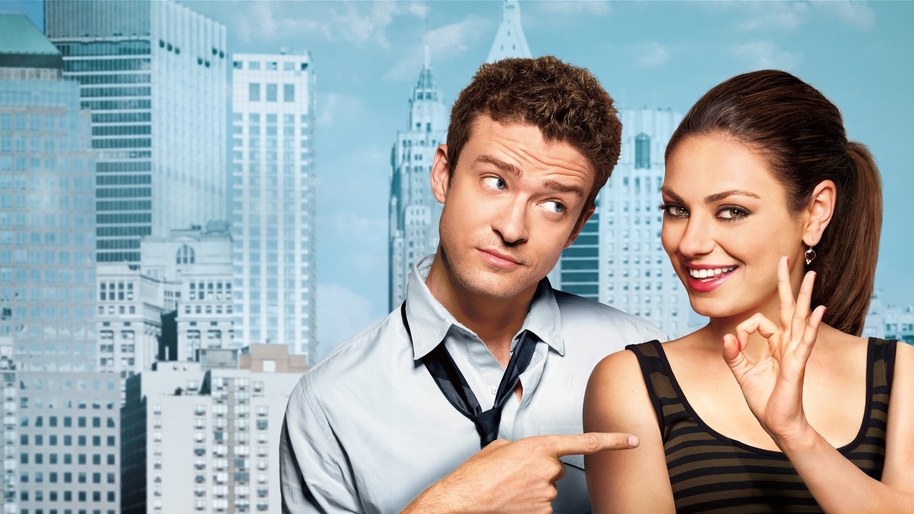 ---
Lady Chatterley's Lover (2022) 
Netflix
Another retelling of Lady Chatterley's Lover came out on Netflix late last year, and follows the familiar story of a woman who gradually falls out of love with her husband following a war injury, and decides to pursue a torrid affair with the gamekeeper on their estate. She begins to uncover her own internal biases during the pursuit.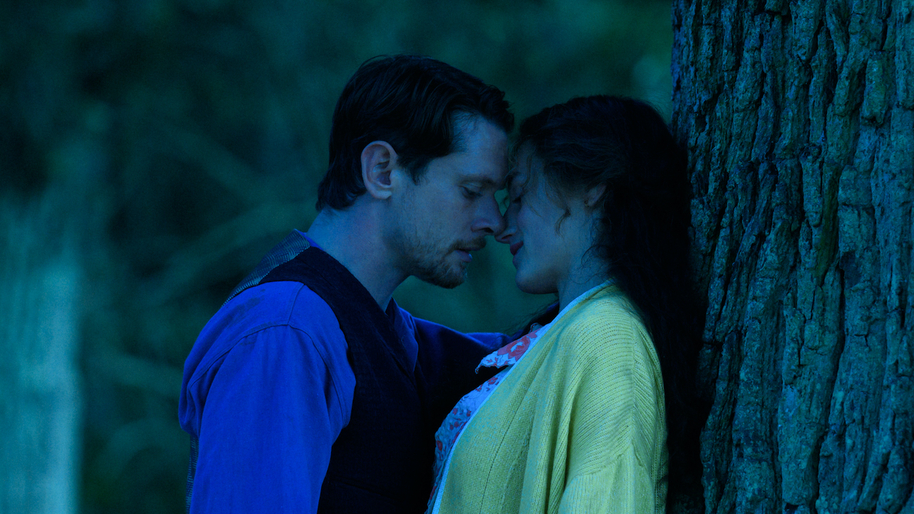 ---
Trust (2021) 
Netflix
A husband and wife begin to drift from each other when Brooke becomes attracted to a handsome painter with an affinity for married women, and Owen finds comfort at a bar with a seductive and beautiful journalist. It's only a matter of time before the trust between them dwindles and they unwittingly push each other toward the very things they fear the most.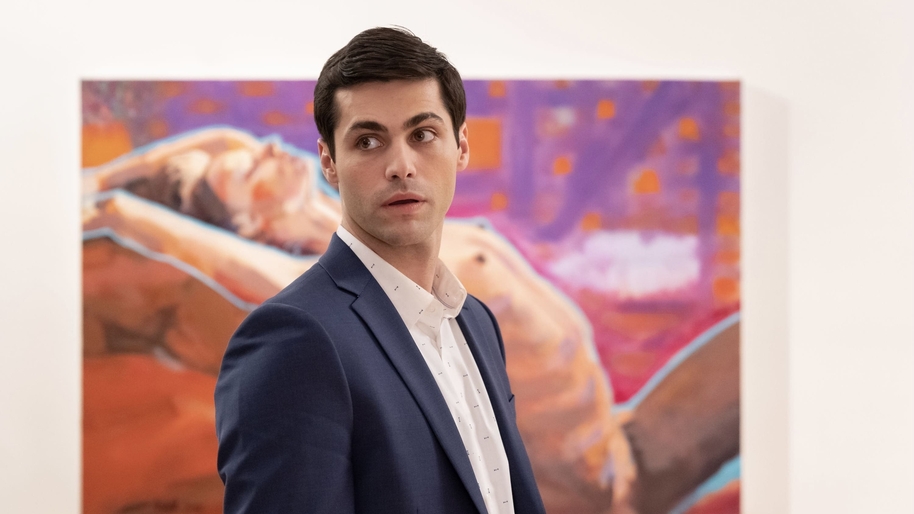 ---
50 Shades of Grey
Netflix
Based on the bestselling novels by E.L. James, 50 Shades of Grey follows Anastasia, who fills in for her friend to interview a business man called Christian Grey. They soon fall for each other and begin a steamy relationship that soon reveals a dark past he has hidden for so long.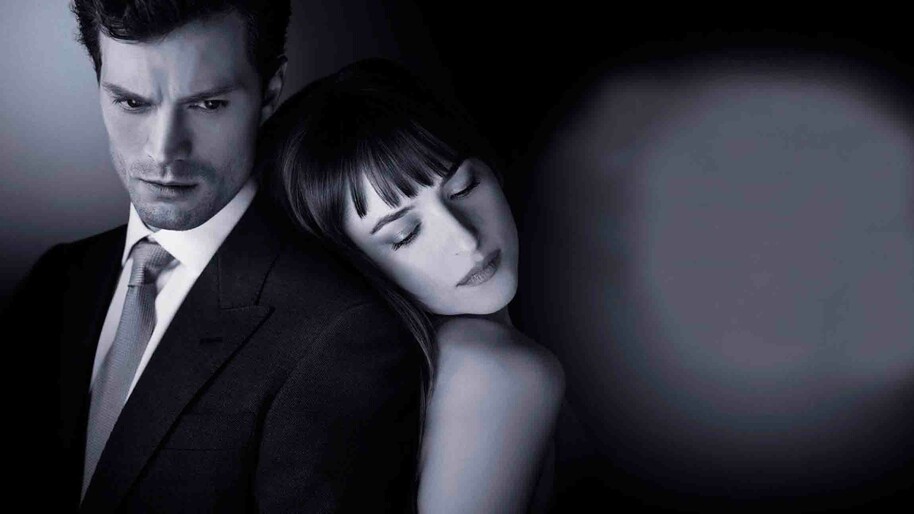 ---
Through My Window
Netflix
After pining over her next door neighbour for the longest time, Raquel finally crosses paths with Ares and their romance begins, but she's determined not to lose herself along the way.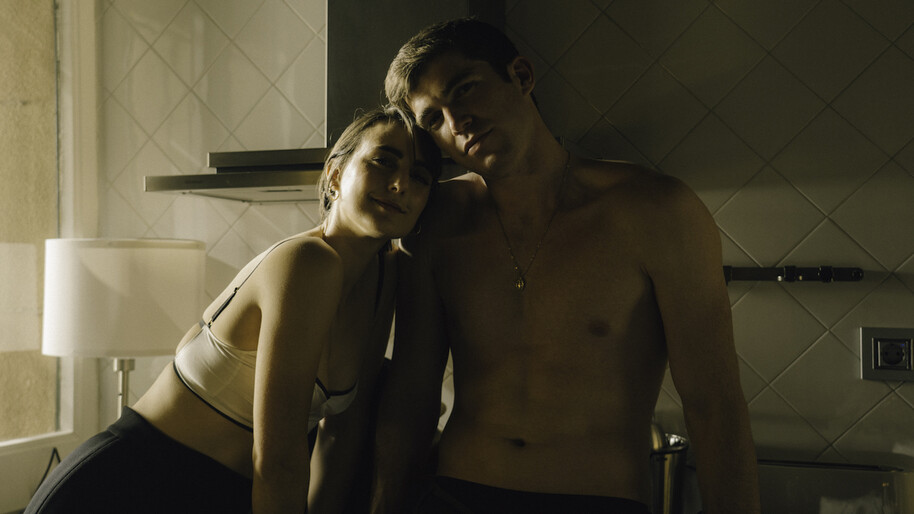 ---
After
Netflix
Based on the Wattpad novel series by Anna Todd, After follows Tessa Young (Josephine Langford) as she begins her first year of college, only to have it interrupted by a charming bad boy called Hardin Scott (Hero Fiennes Tiffin, Harry Potter and The Half Blood Prince). Will her attraction for him make her question everything she thought she knew about herself? With a sequel releasing later this year, get ready for even more seriously steamy scenes in After We Collided. Check out a clip form the sequel above, which you can now stream on Prime Video!
---
Isi and Ossi 
Netflix
One is a billionaire's daughter, and the other is the son of a poor, single mother. Their lives couldn't be more opposite, but when Isi's attempt to defy her parents wishes of her living the life they wanted her to live, she meets Ossi. She seizes the opportunity to defy her parents and pretends that the boy from the bad part of town is her new boyfriend, only things backfire when they realise this may be more than a bluff.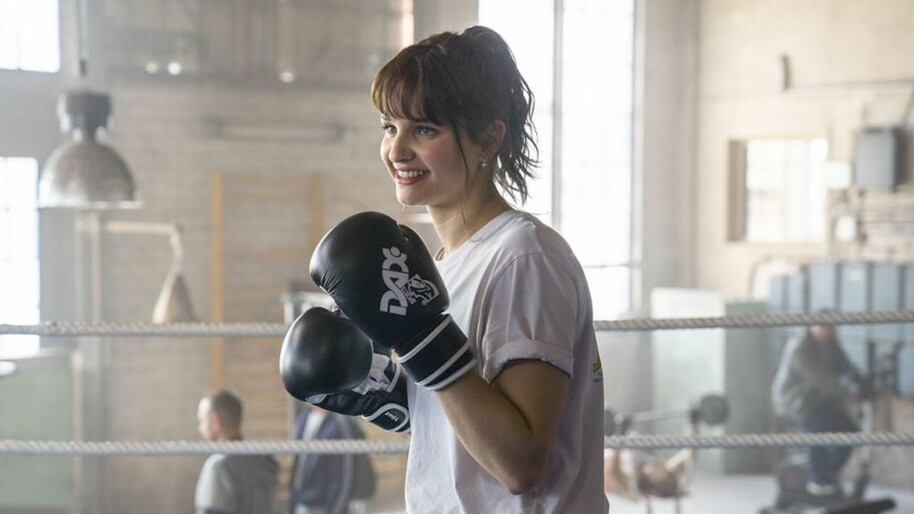 ---
| | | |
| --- | --- | --- |
|   |   |   |
| Get the latest on what's coming soon to Netflix this month |   | Find out what films are available for free on Freesat every week |
---
Follow us
Get the latest telly news and updates PLUS access to competitions and exclusive content