What's new on BBC?
Vigil is the brand new 'Line of Duty' style drama we can't wait for, PLUS plenty of BBC iPlayer content to get stuck into! Want more BBC? Scroll for more of what to watch...
Vigil 
Coming soon to BBC iPlayer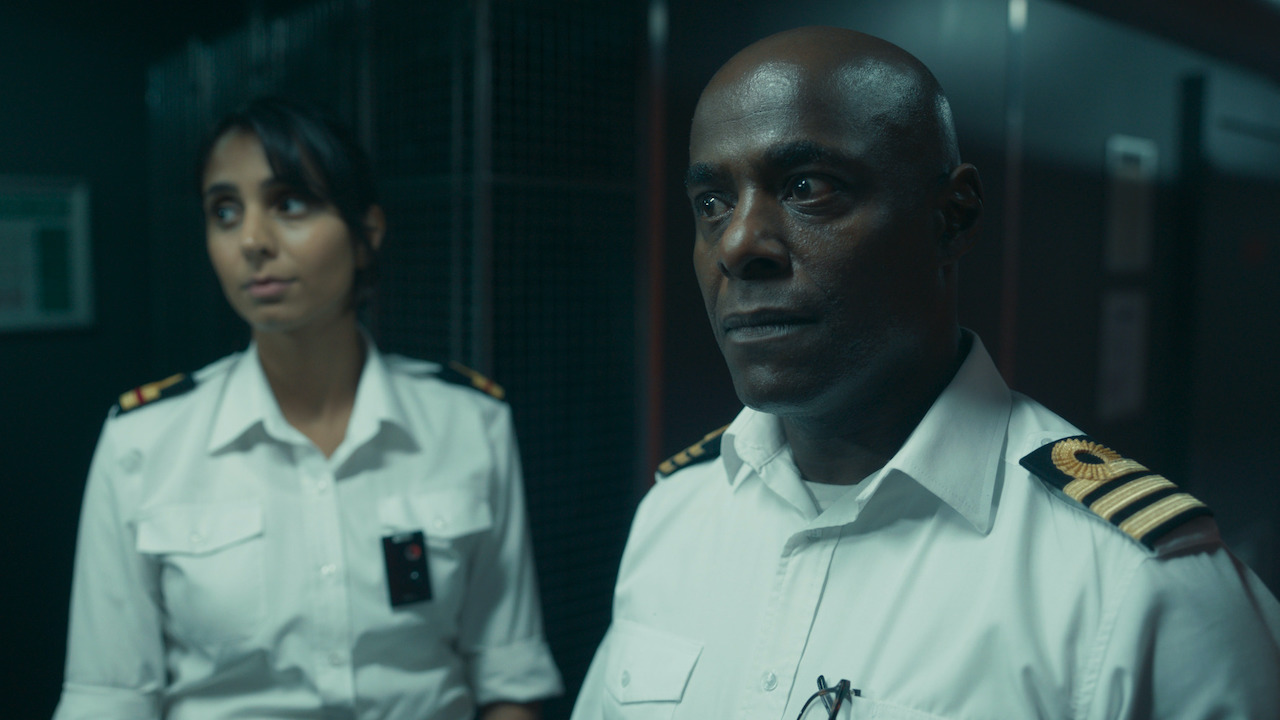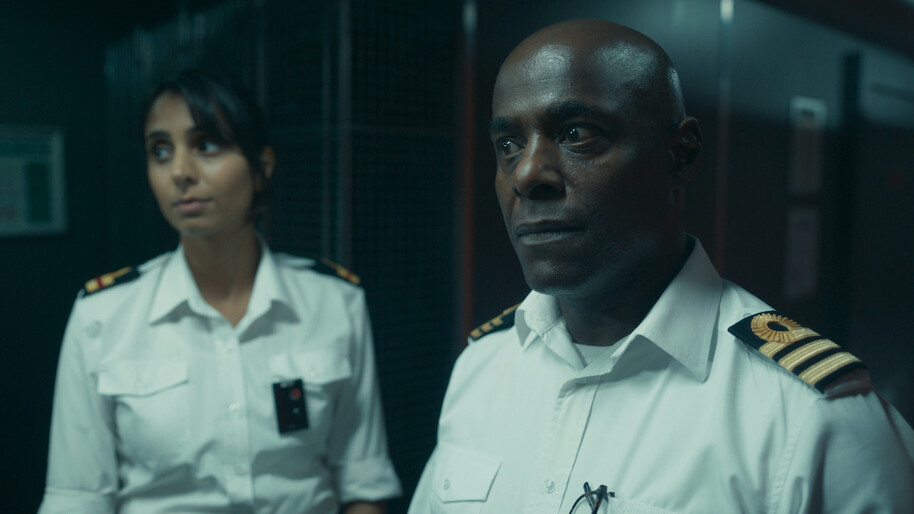 Coming soon to the BBC, Vigil is the highly anticipated new drama about the mysterious disappearance of a Scottish fishing trawler, and a death on a Trident nuclear submarine which forces the police into a thrilling conflict with the Navy and British security services.  
---
Amy Winehouse 10 years on 
Coming soon to BBC iPlayer 
One of the most iconic singers of this century, Amy Winehouse 10 years on explores the life of a young Amy, one that we never knew, from the eyes of her mother Janis, including never-before-seen personal archive footage of Amy and images and videos from the BBC's archives. With a female-driven skew, Janis said "I don't feel the world knew the true Amy, the one that I brought up, and I'm looking forward to the opportunity to offer an understanding of her roots and a deeper insight into the real Amy." 
---
Uprising 
Tuesday 20th July on BBC One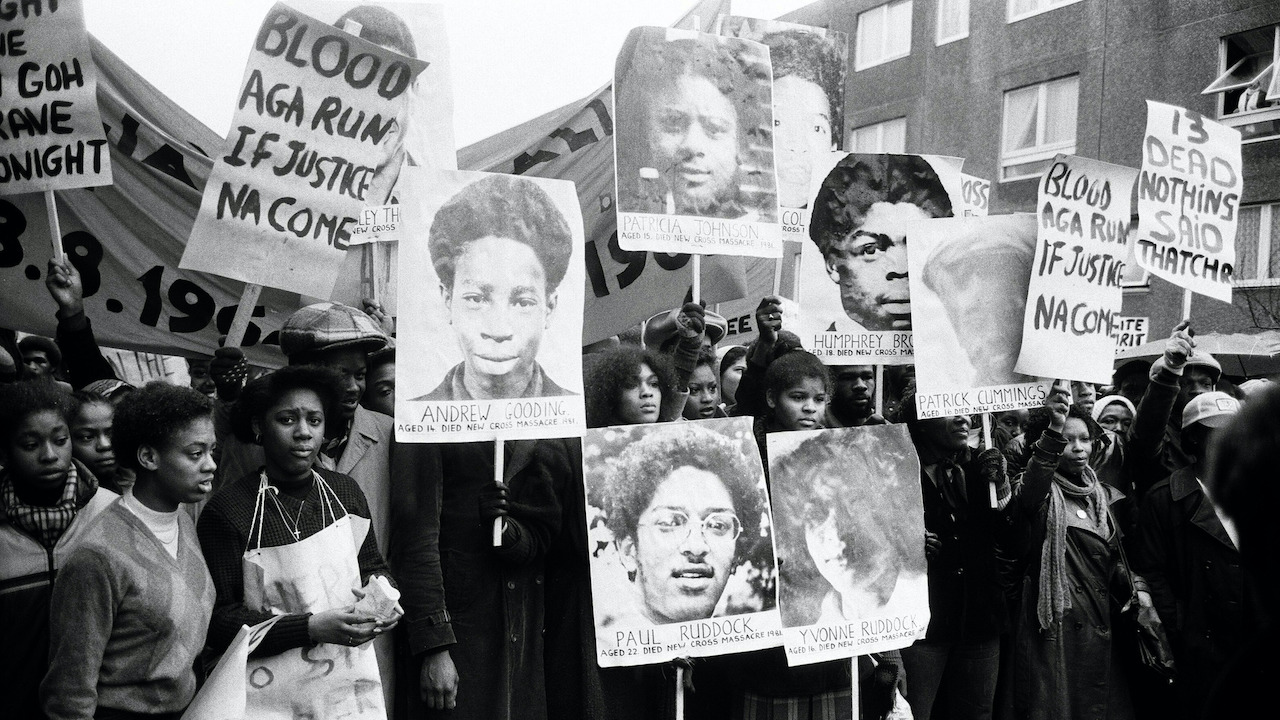 Steve McQueen and James Rogan team up to explore three key events from 1981 that affected race relations in Britain, across three gripping episodes coming to BBC iPlayer next week. 
---
Baptiste 
Sunday 18th July at 9pm on BBC One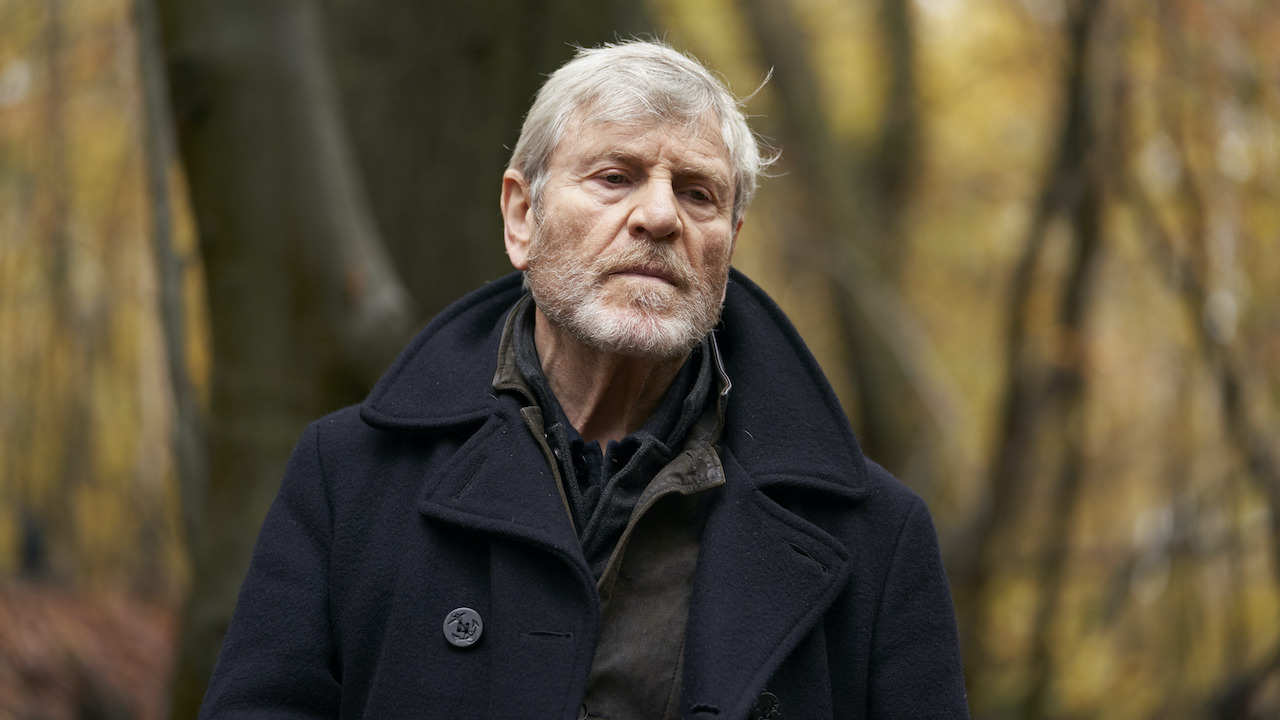 Get ready for a whole new season of Baptiste which deals with the psychological toll from the aftermath of season 1, as Baptiste attempts to take on another troubling case. 
---
The Rap Game s3 
Thursday 22nd July at 10.35pm on BBC One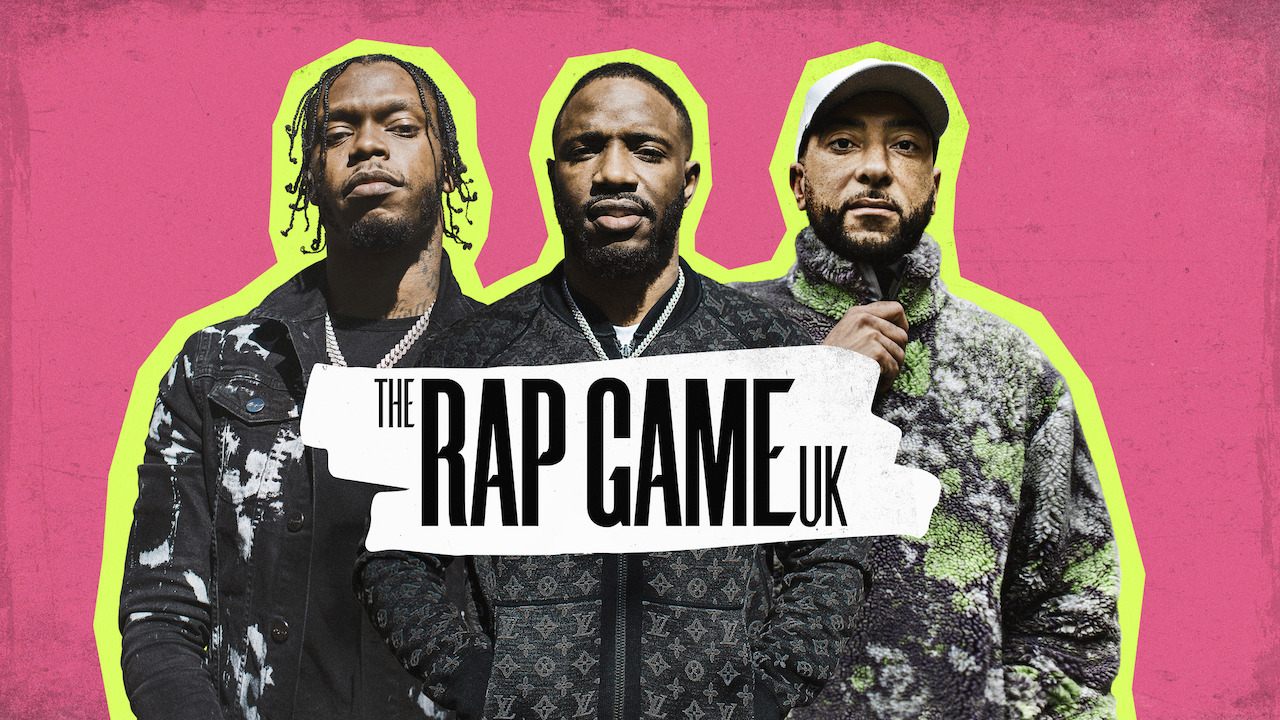 The Rap Game is back for a third, exciting season as emerging hip-hop artists around the UK attempt to prove themselves in and out of the booth for the opportunity to work with a highly sought-after producer.  
---
Time 
Sunday 6th June, BBC One, 9pm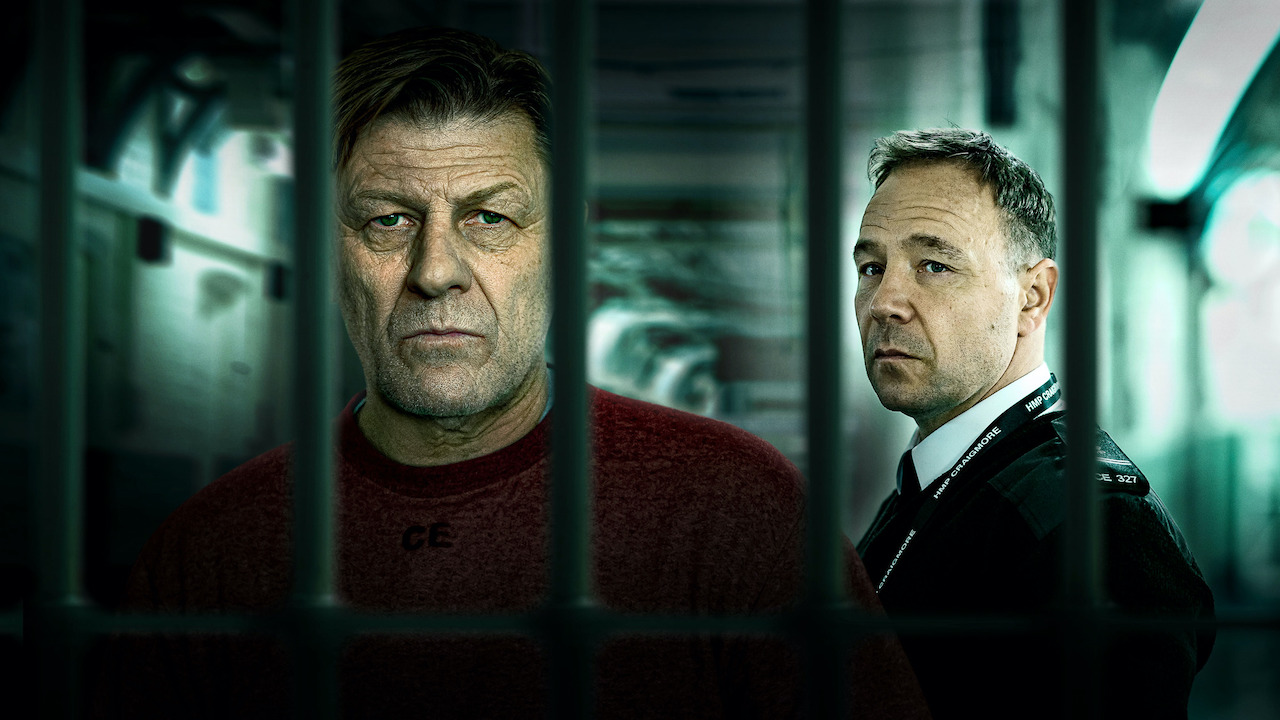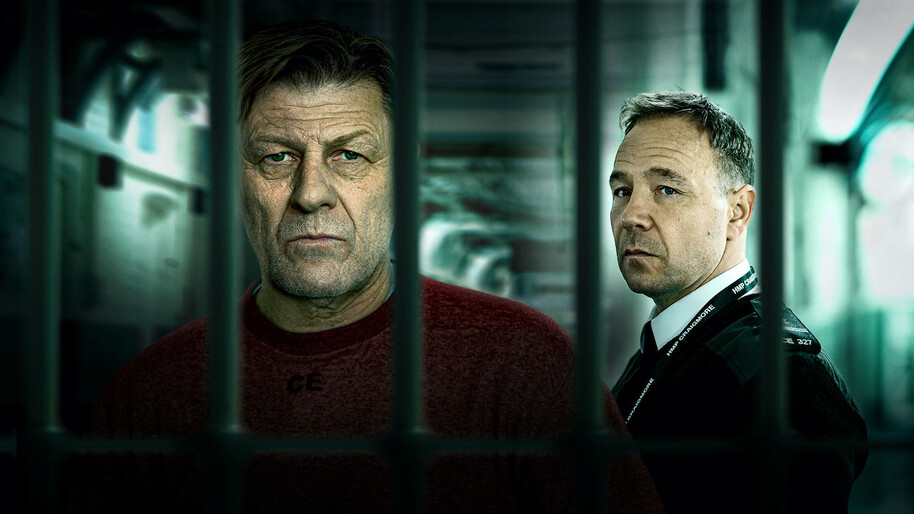 Our favourite Bean is back in a brand new Prison drama about a new inmate who needs to adapt to dangerous new surroundings as he reflects on the crime that brought him here, all while sharing a cell with a murderer suffering from panic attacks.  
---
Your Home Made Perfect 
Mondays on BBC Two, 8pm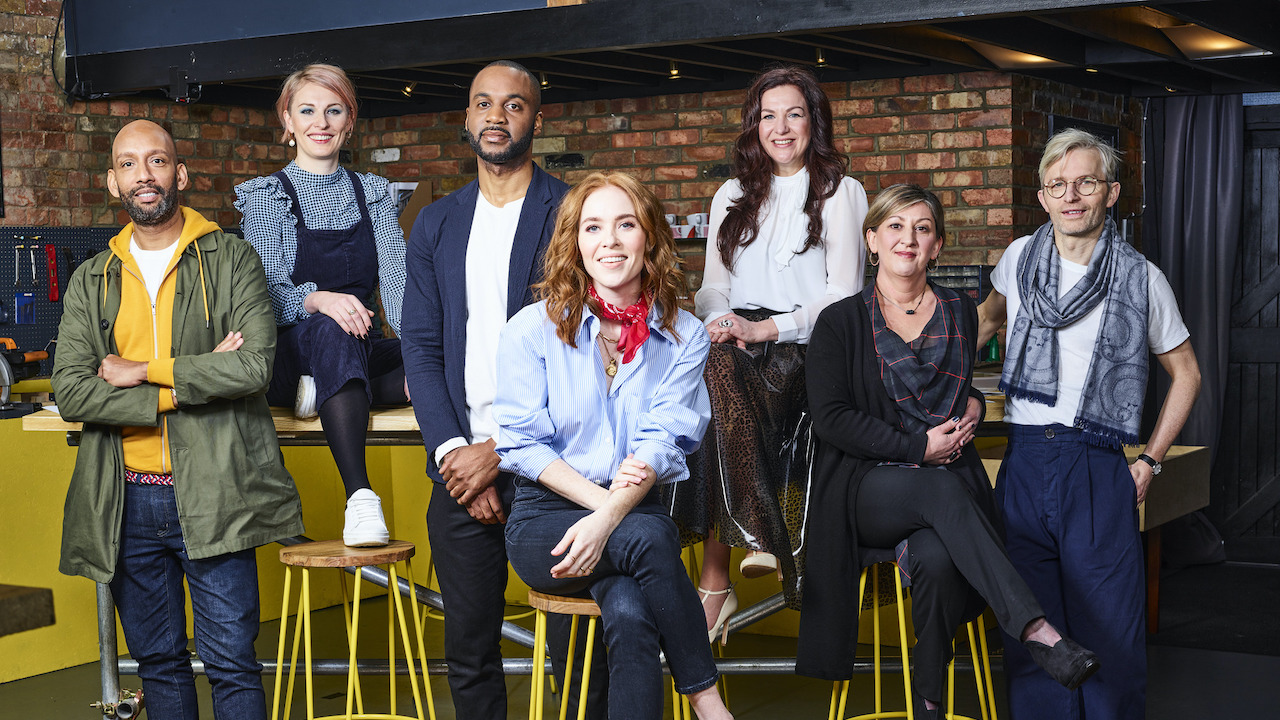 Love a good home reno show? Your Home Made Perfect is back on BBC Two on Monday 24th May at 8pm 🥳 Angela Scanlon is about to show us our dream home makeovers with cutting-edge virtual reality visual effects that will enable people to see what their dream home will look like, before they get building, so you really know what you're getting!  
---
Great British Photography Challenge 
Mondays on BBC Four, 9pm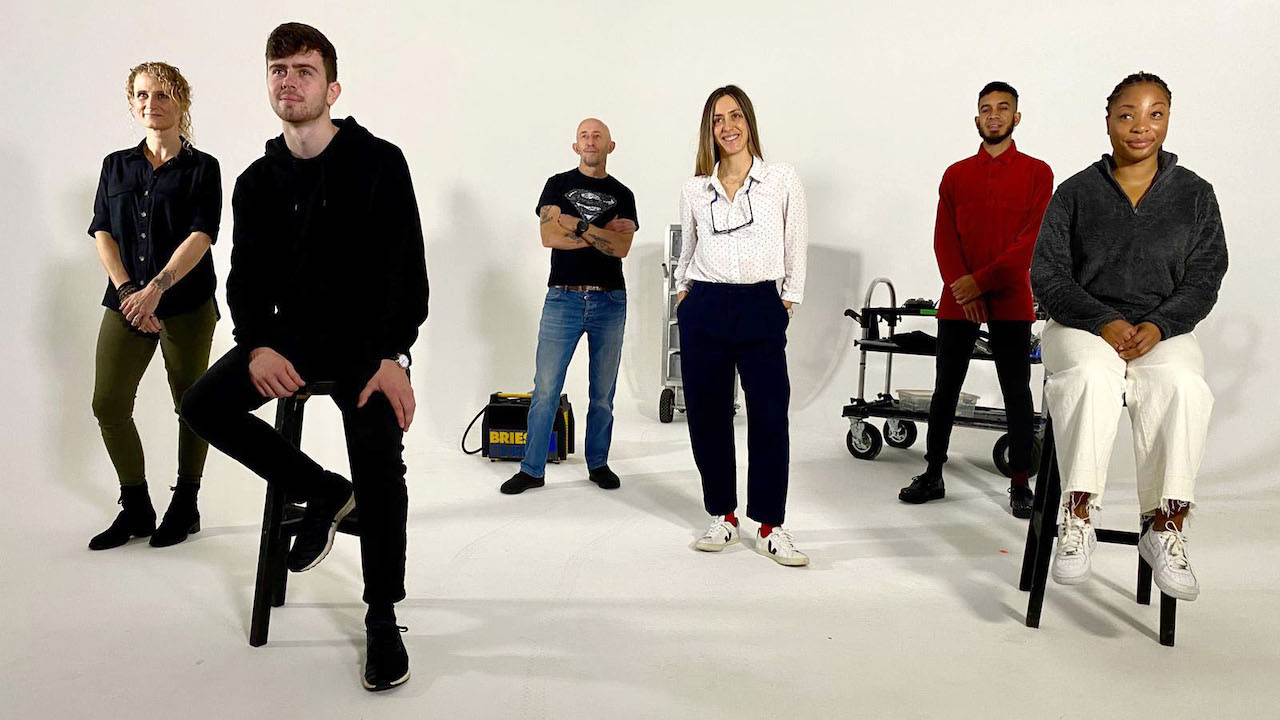 If you're a photography buff, check out Great British Photography Challenge with Film-maker Rankin who is setting a series of challenges for six amateur photographers to test the speed of their reactions, and their ability to use a smart phone to its full potential.  
---
The Pact 
Mondays on BBC One, 9pm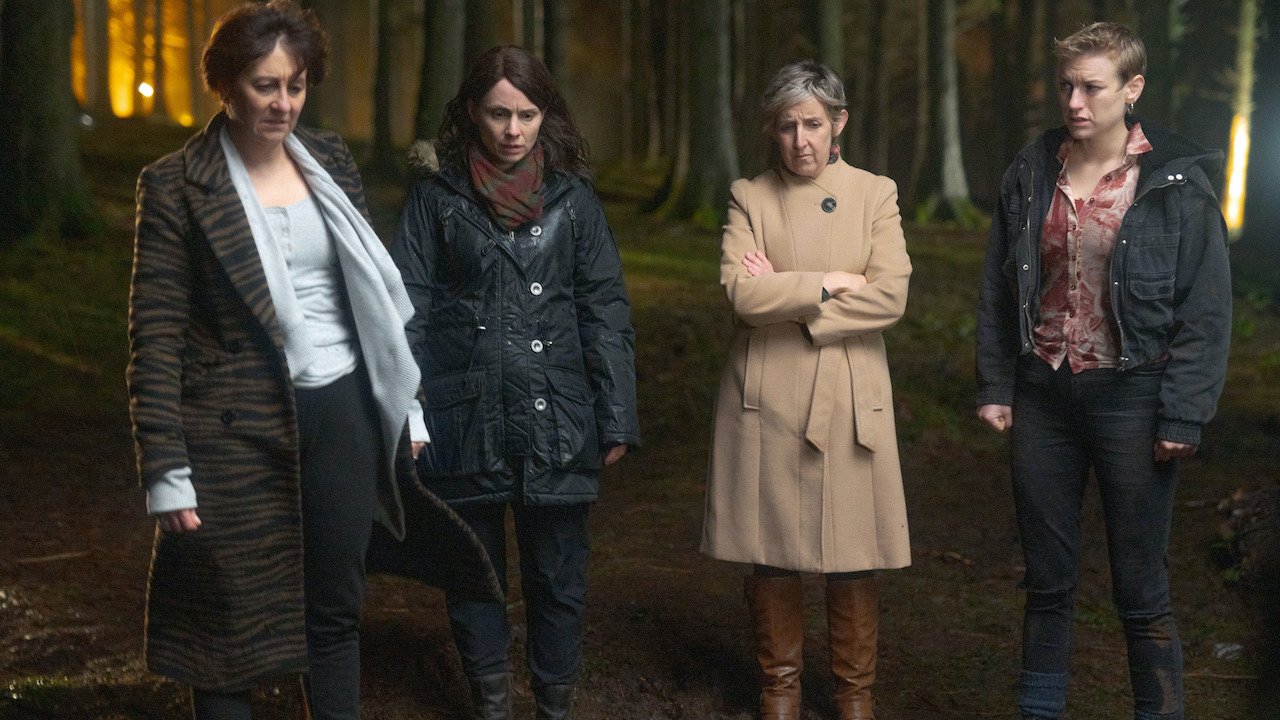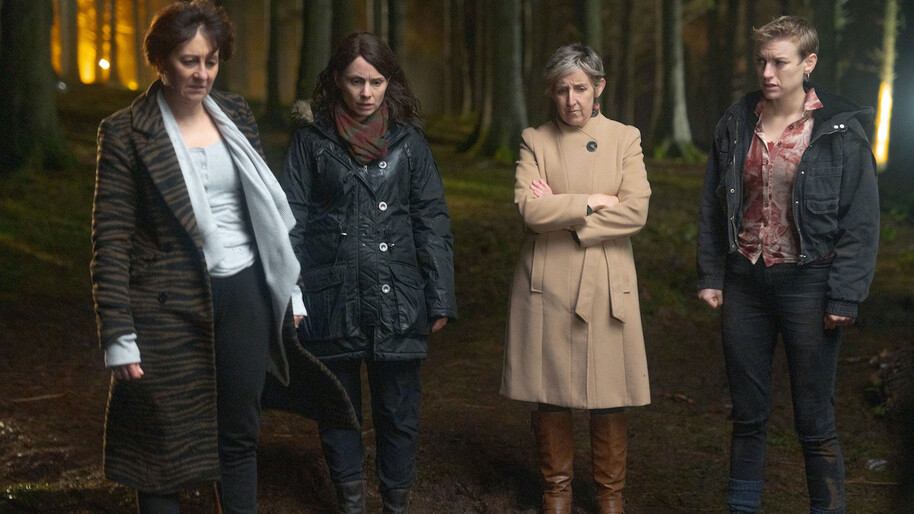 Brand new drama The Pact follows the story of a young brewery boss who is found dead, triggering a chain of events that leaves four of his employees in the ultimate pact of silence. But are they responsible for his death? Find out on Monday 17th on BBC One at 9pm.
---
Snowfall 
Now streaming on BBC iPlayer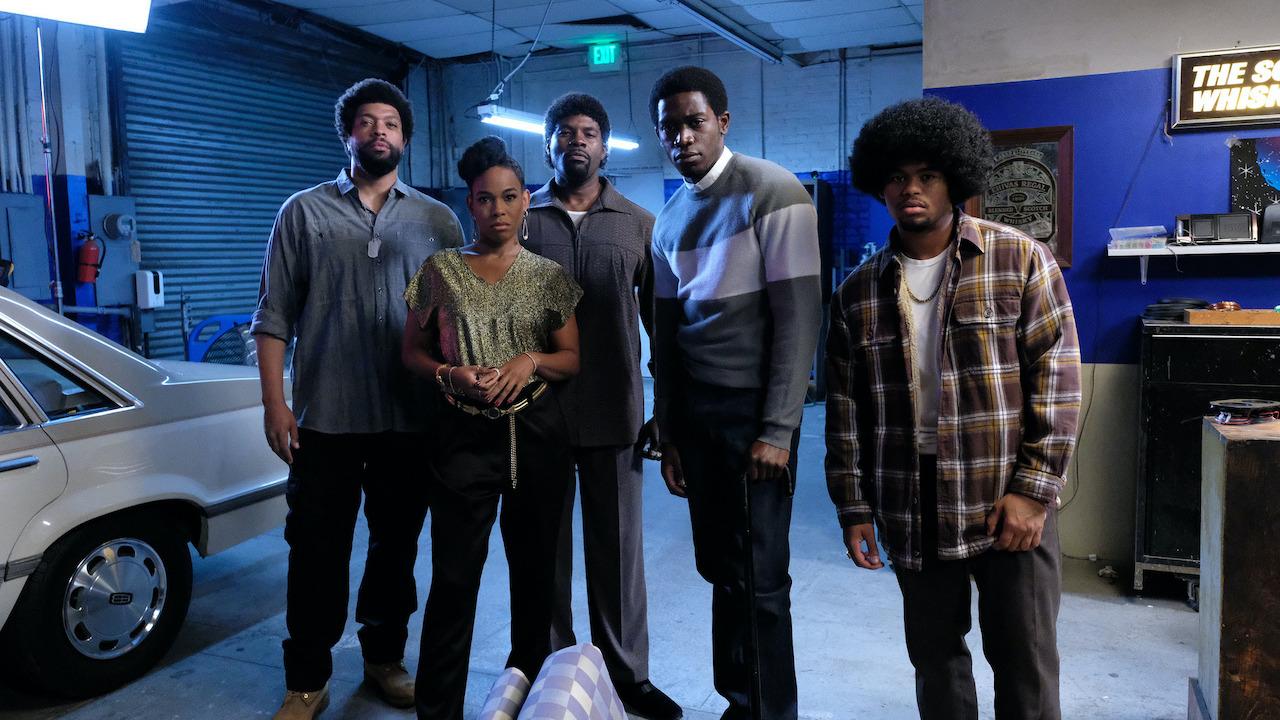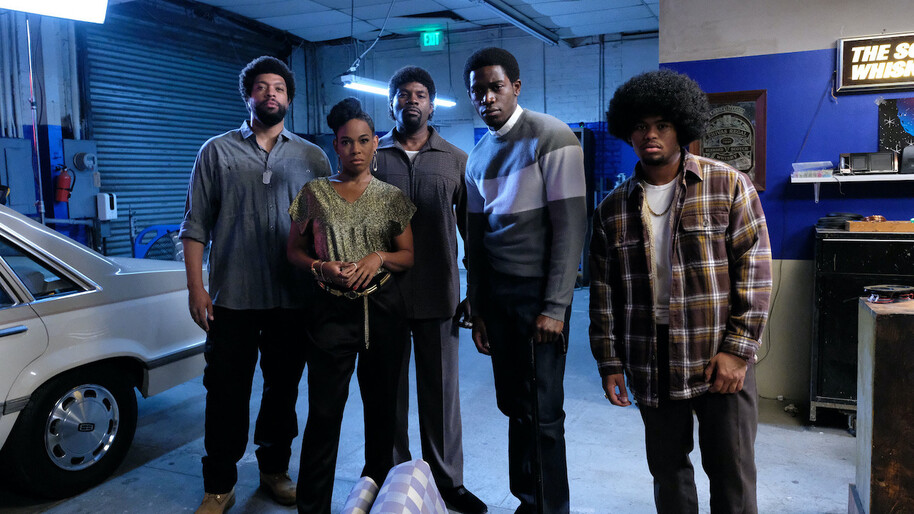 Snowfall is set during 1980s Los Angeles at the height of the drug epidemic and centres around a crime family who decide to make money by selling cocaine. But when a CIA operative gets involved, there's no telling how things will pan out.  
---
Blinded: Those Who Kill 
Watch now on BBC iPlayer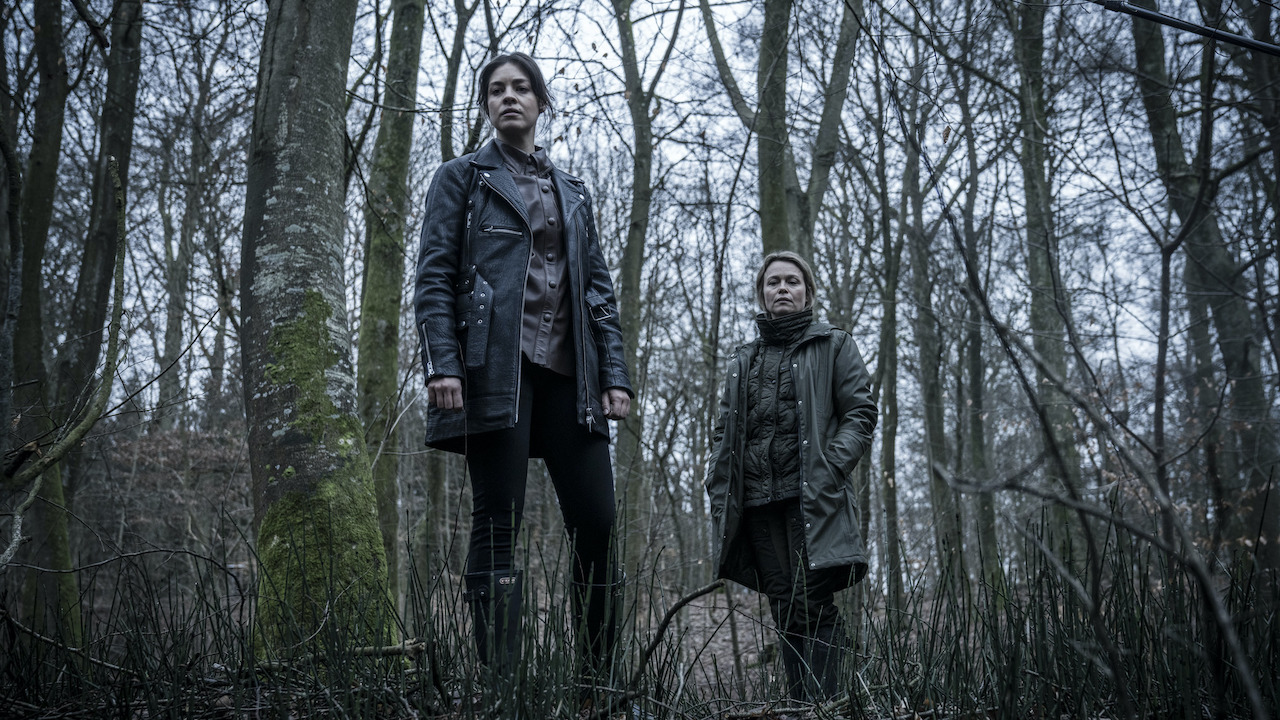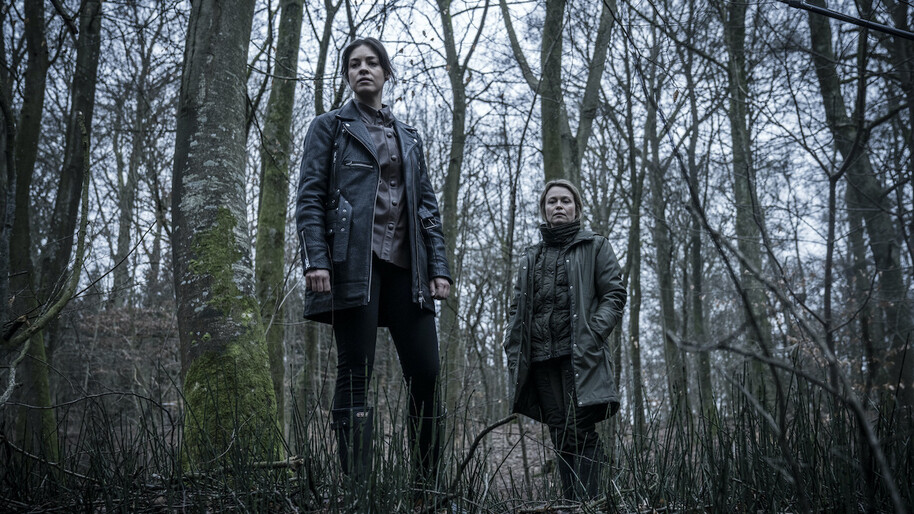 In desperate need of a new crime drama to sink your teeth into? Look no further than Blinded: Those Who Kill, the sequel to the Danish crime drama series Darkness: Those Who Kill. With Criminal profiler Louise Bergstein back to investigate unsolved murder cases, this is the show to watch on Saturday night!  
---
Our Wild Adventures 
Sundays on BBC Two, 8pm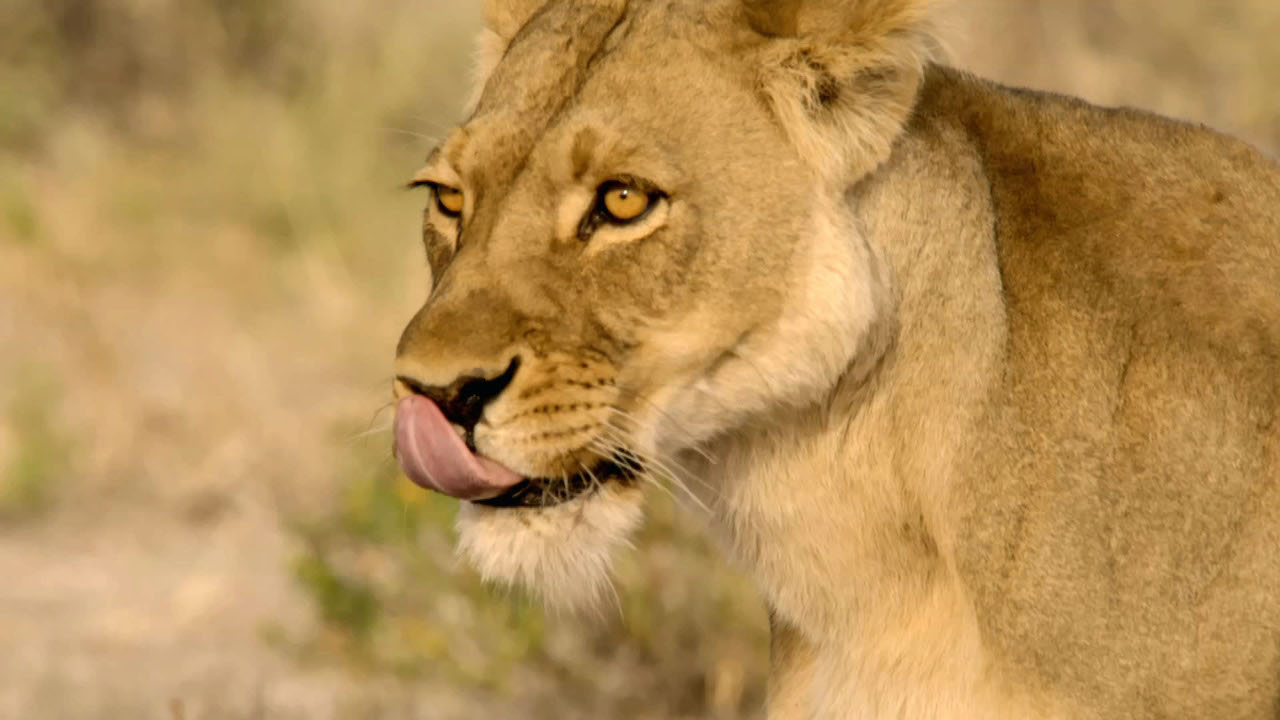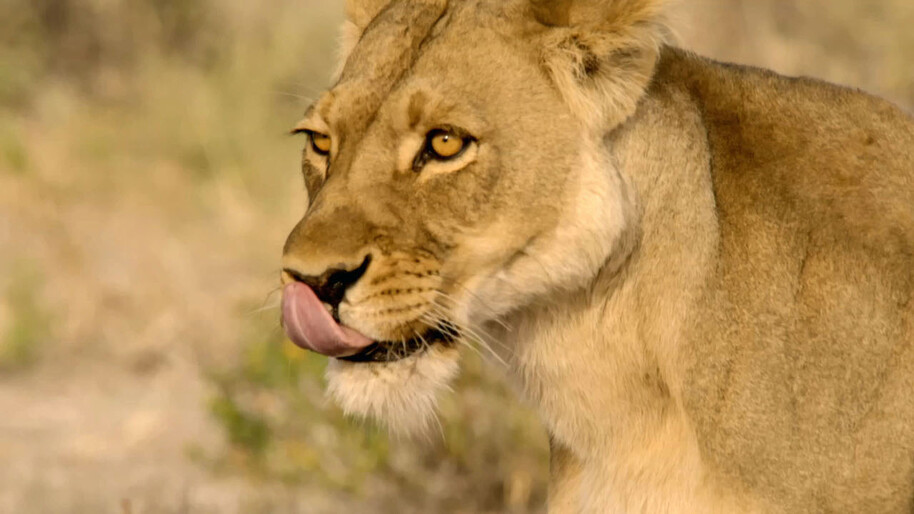 Love a good nature doc? BBC Two have got you covered on Sunday evening with Our Wild Adventure, which takes a look at the natural history archives as the crew share their most memorable animal encounters across Africa.  
---
The Pursuit of Love 
Stream now on BBC iPlayer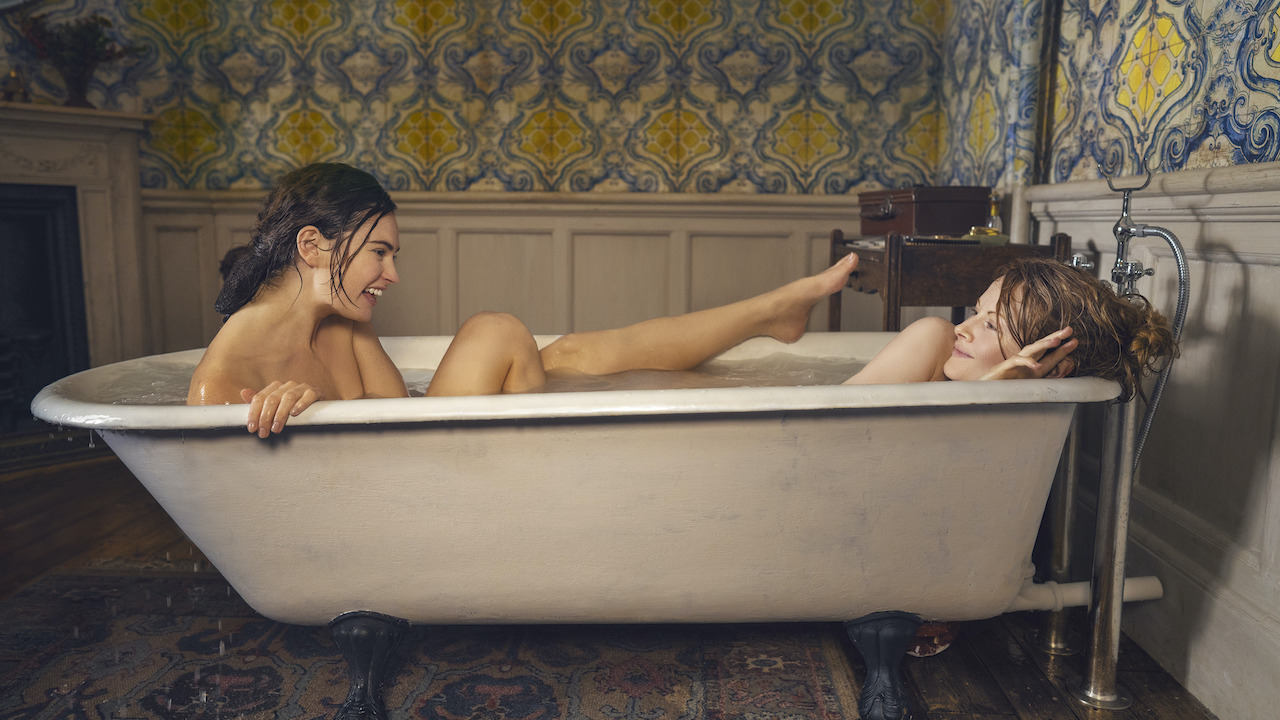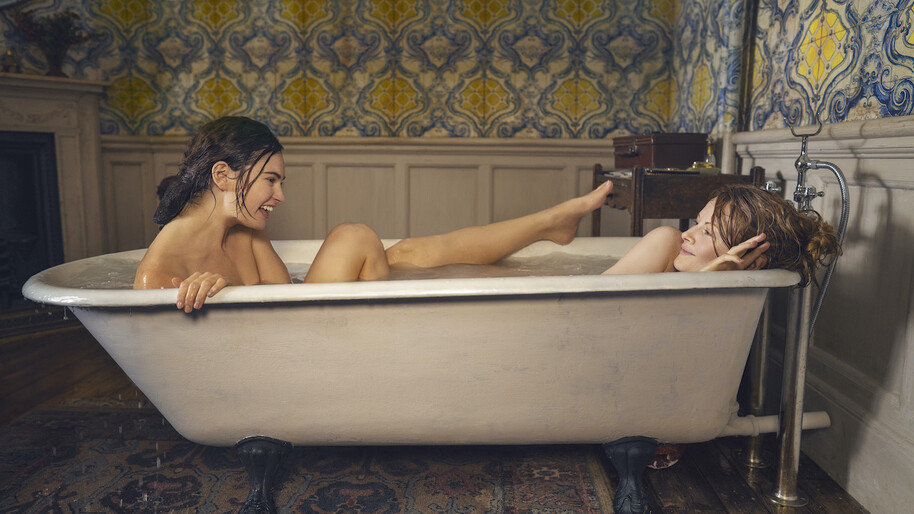 Brand new miniseries drama The Pursuit of Love is an adaptation of the novel by Nancy Mitford which follows the lives of two cousins living in 1920s Oxfordshire. Linda dreams of a life filled with adventure whereas Fanny prefers stability after being abandoned by her mother. Lily James and Emily Beecham star alongside Dominic West and Freddie Fox.  
---
The Killing 
Now streaming on BBC iPlayer
Sofie Grabol and Lars Mikkelsen star in the 2011 Danish detective drama The Killing, coming to BBC Four next week. Beginning in Copenhagen, a police inspector named Sarah Lund prepares to leave the city's homicide department to go to Sweden when a teenage girl goes missing. Lund is forced to reconsider the move, and wonders whether to stay and help with the investigation.  
---
RuPaul's Drag Race Down Under 
Now streaming on BBC iPlayer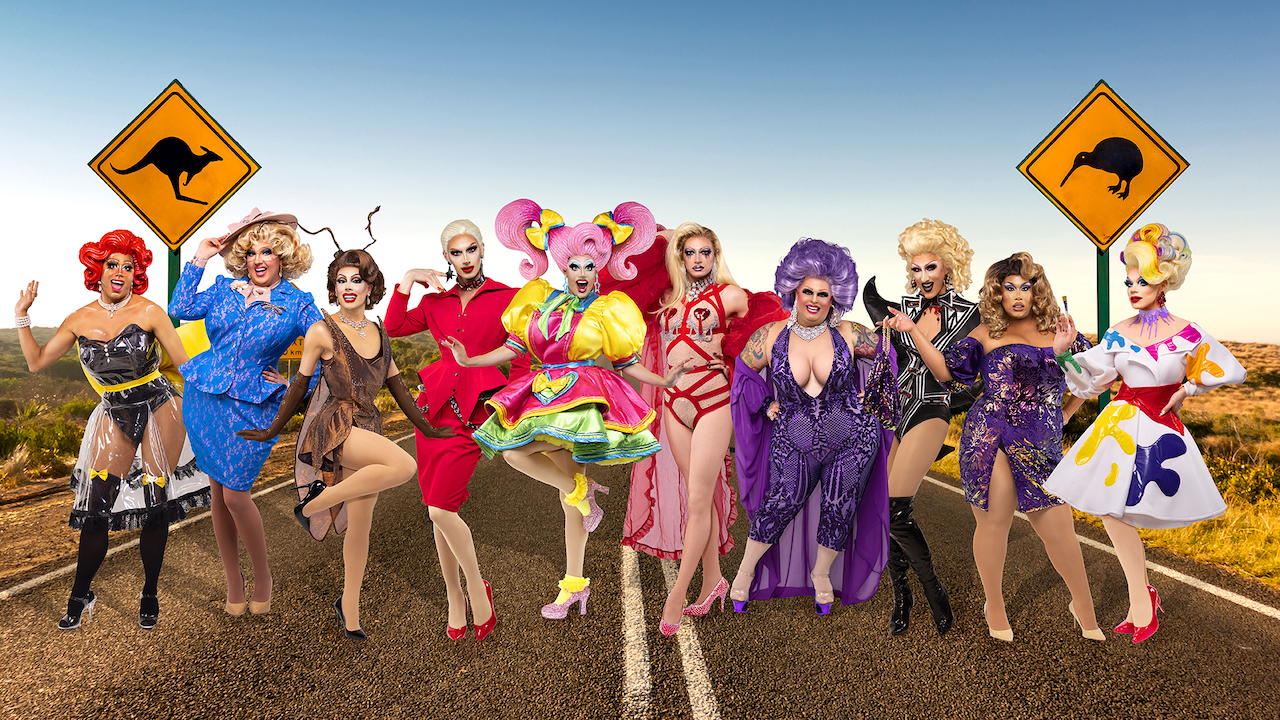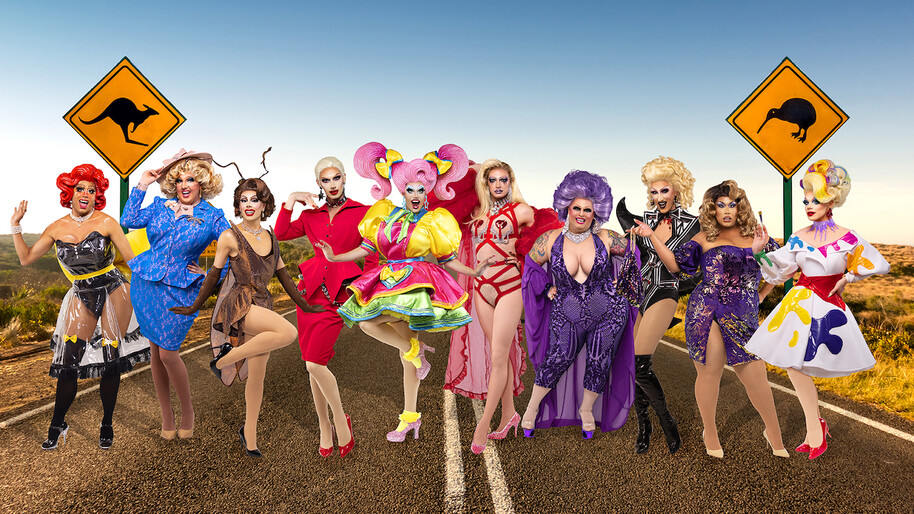 A whole new adventure is beginning with RuPaul as he takes us down under in the new series set in Australia and New Zealand, where drag queens will compete to be the first Drag Race superstar from Down Under. Including a 'Get to Know You' ball, Michelle Visage and Rhys Nicholson will be judging this exciting series with RuPaul.  
---
The Battle for Britney: Fans, Cash and a Conservatorship 
Now streaming on BBC iPlayer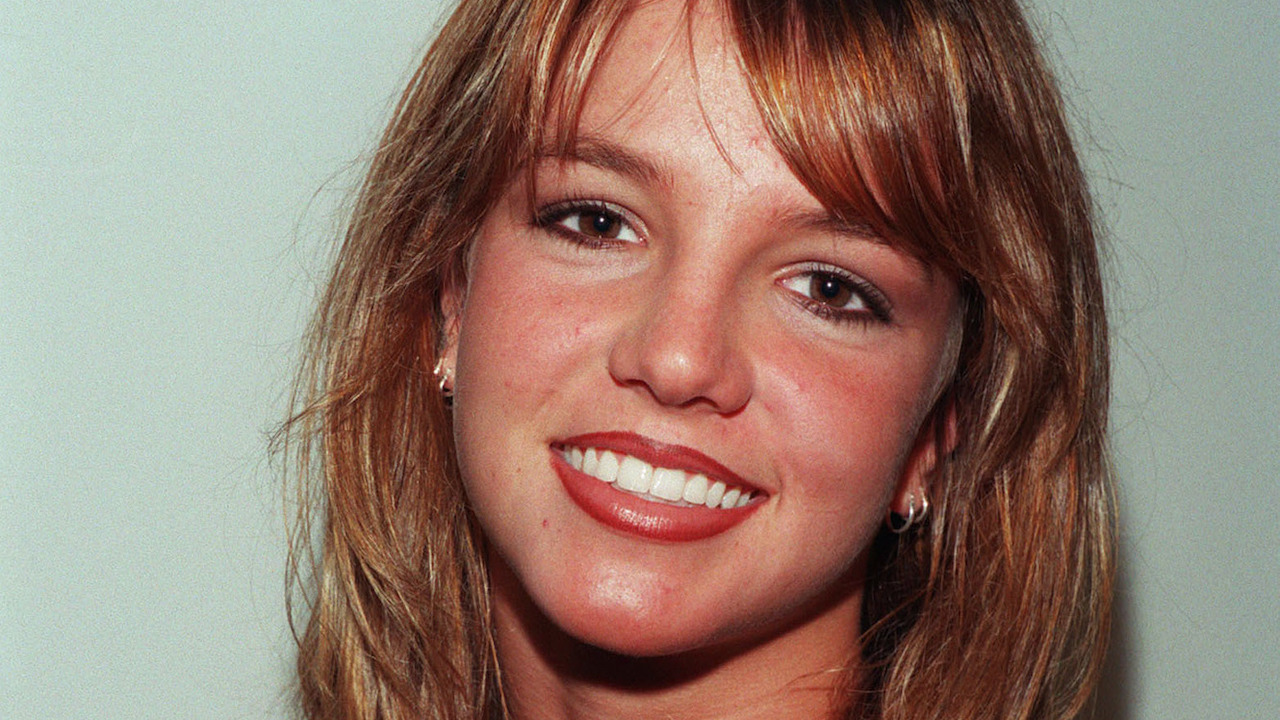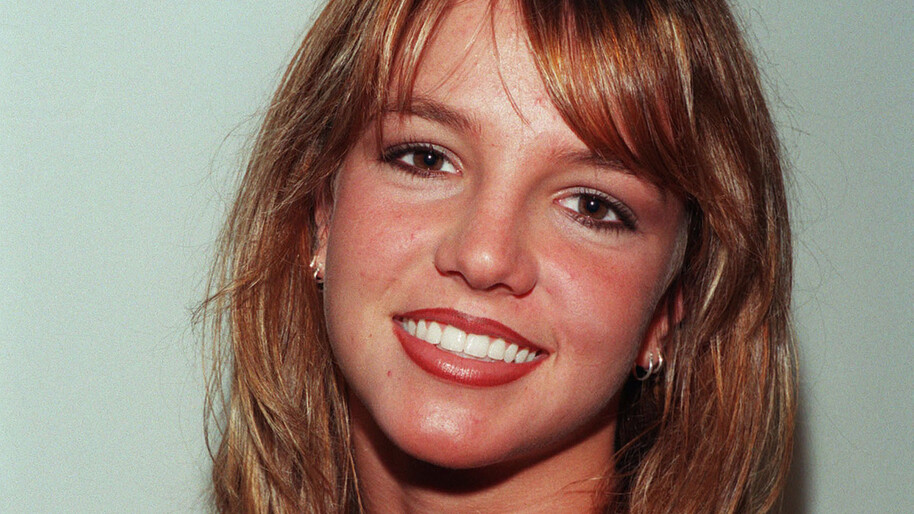 After the Framing Britney Spears documentary aired earlier this year, The Battle for Britney: Fans, Cash and Conservatorship is airing on BBC Two next week, with Mobeen Azhar leading the doc as he attempts to untangle the complexities surrounding the controversial conservatorship the ...Baby One More Time singer has been under for the past 13 years of her life. Attending court hearings and reaching out to die-hard fans, as well as exploring the #FreeBritney movement, this documentary includes never-before-seen interviews with contributors including her former choreographer Brian Friedman and celeb blogger Perez Hilton.  
---
Tupac Shakur: A Life in Ten Pictures 
Now streaming on BBC iPlayer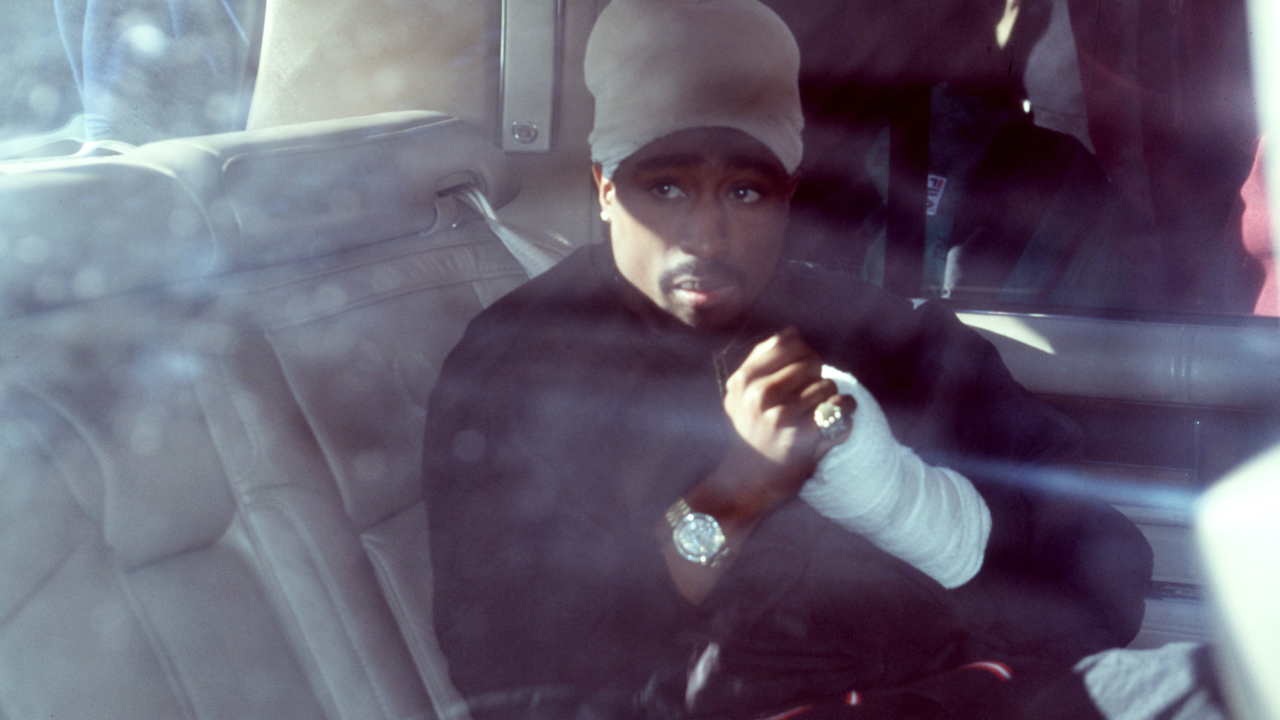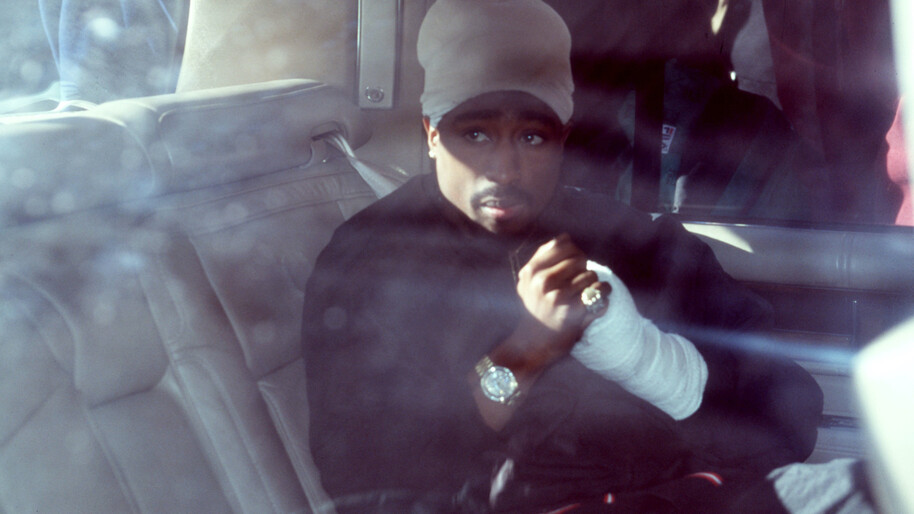 Tupac Shakur was a rapper who used his lyrics to action change in the world. His music brought people together, but while we think we know about him because he was in the public eye, this new documentary series is looking at 10 different pictures of the hip-hop artist, some we will have seen before, and others we won't have. The people who were with the late rapper in the images and those who knew him best will give an insight into what life was really like for Shakur.  
---
Saved by a Stranger 
Thursdays on BBC Two, 9pm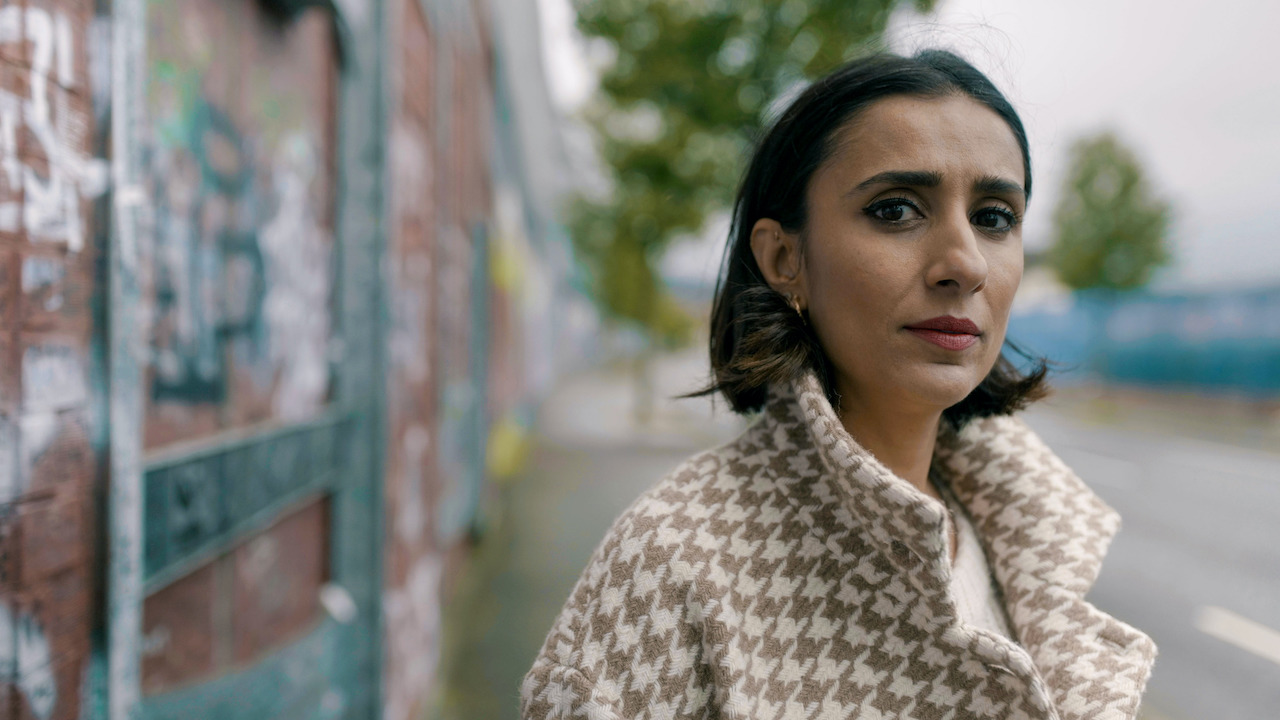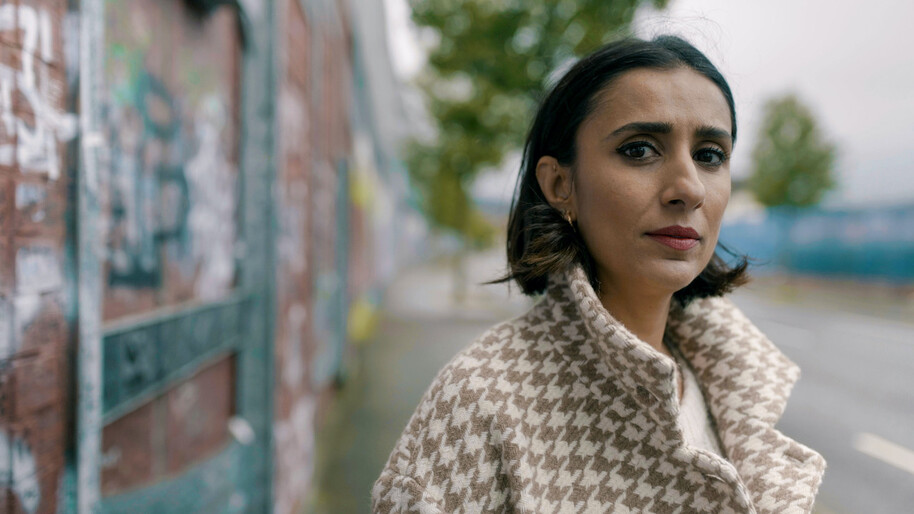 Saved by a Stranger is the new documentary series about the extraordinary stories of ordinary people, who were caught up in the biggest events in living memory, and were helped by a complete stranger. From passengers on the targeted first carriage of the Piccadilly Line London Underground train when the 7/7 bombings took place, all the way to evacuees looking for the person who helped them get to safety, this documentary is packed with fascinating stories that will inspire you to help those in need. 
---
This Time with Alan Partridge 
Fridays on BBC One, 9.30pm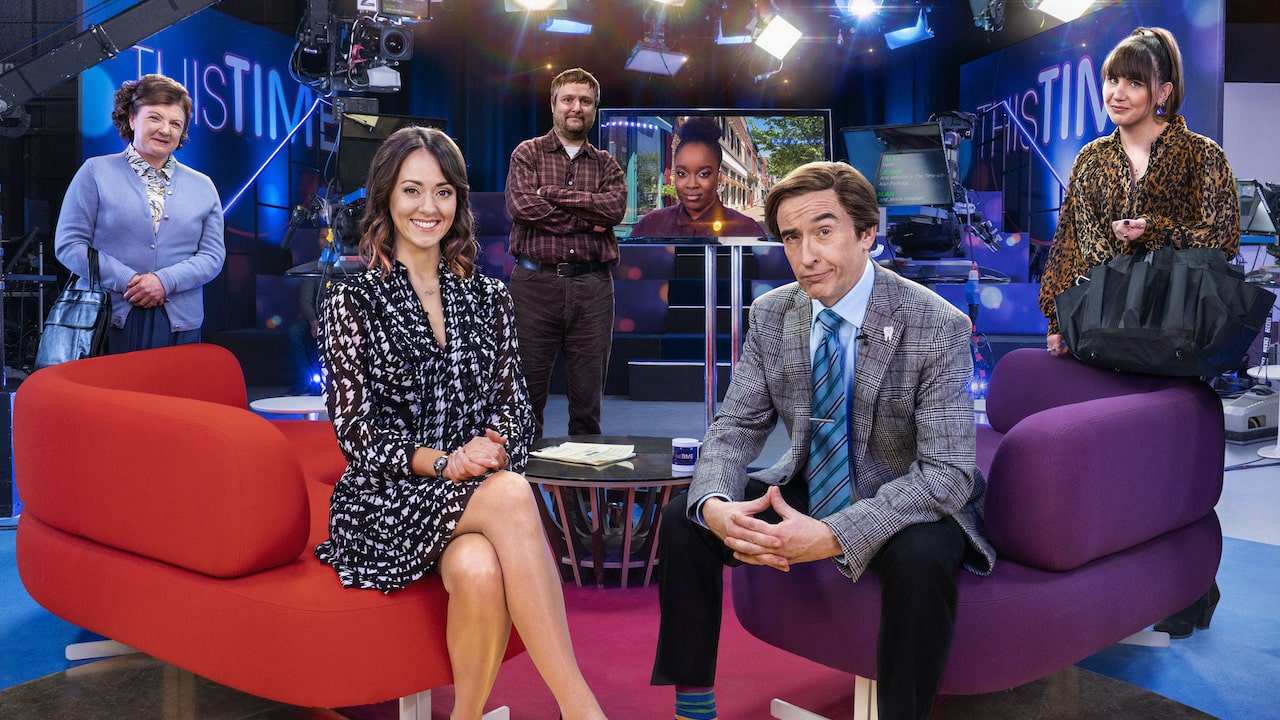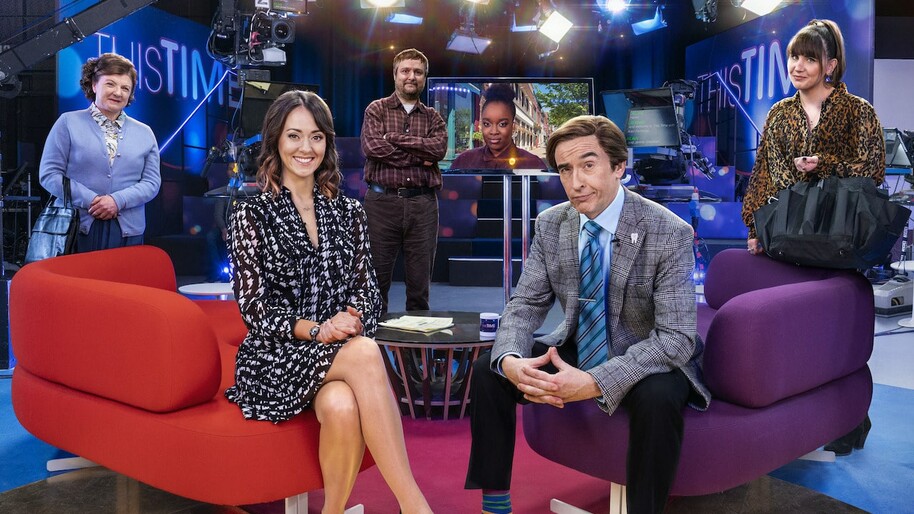 Alan Partridge (Steve Coogan) is moving up in the world of the BBC, with his new role on BBC magazine show, in This Time with Alan Partridge. Watch as Alan begins to feel like he's in the shadow of his co-presenter Jennie, and there's no telling what he'll do to secure his place in the big leagues.  
---
Call the Midwife 
Sundays on BBC One, 8pm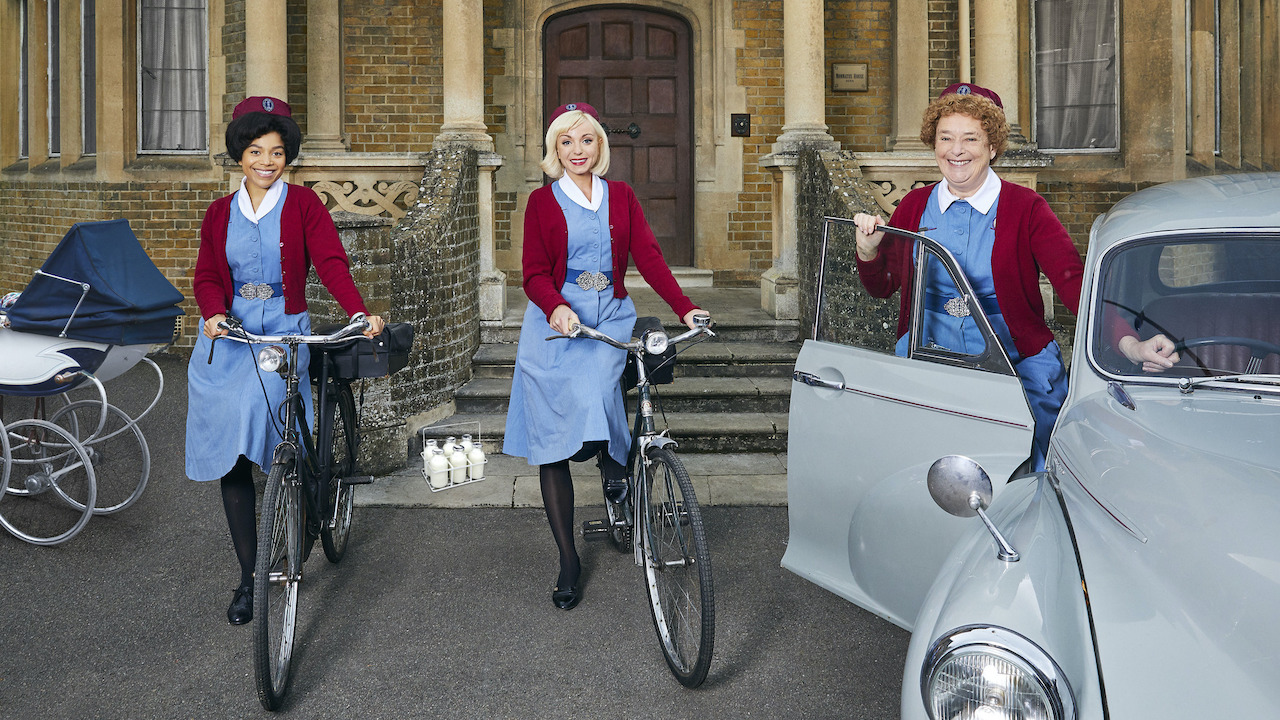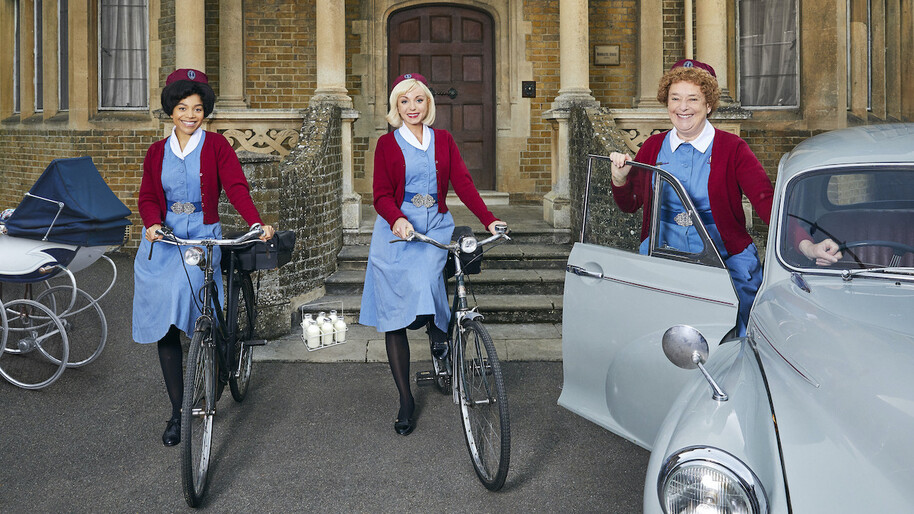 Call the Midwife is back for season 10, and controversial plans to introduce a private clinic to Nonnatus House are already underway... Sister Julienne and Dr Turner have their first disagreement in twenty years while Shelagh feels stuck in the middle. Meanwhile Sister Monica Joan's crisis of faith continues to trouble her and a baby is born with a leg deformity. Tune in to Call the Midwife on Sunday 18th April on BBC One at 8pm!  
---
Glow Up: Britain's Next Makeup Star 
Now streaming on BBC iPlayer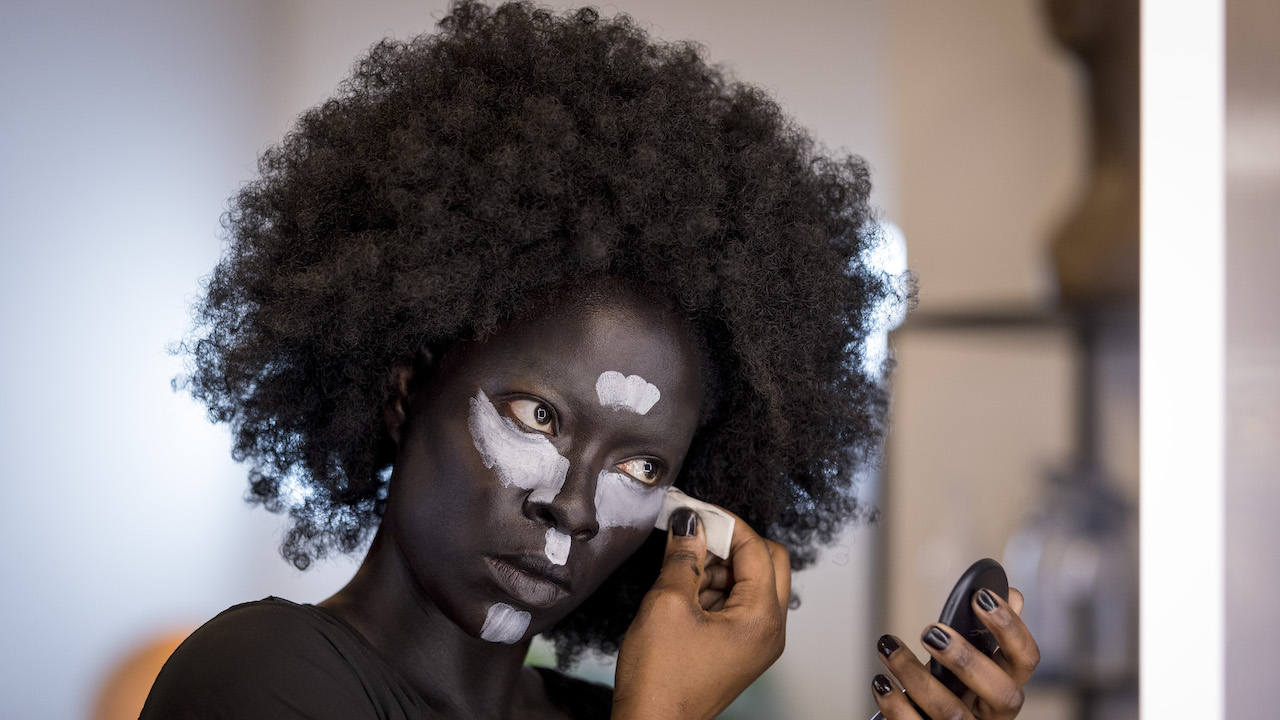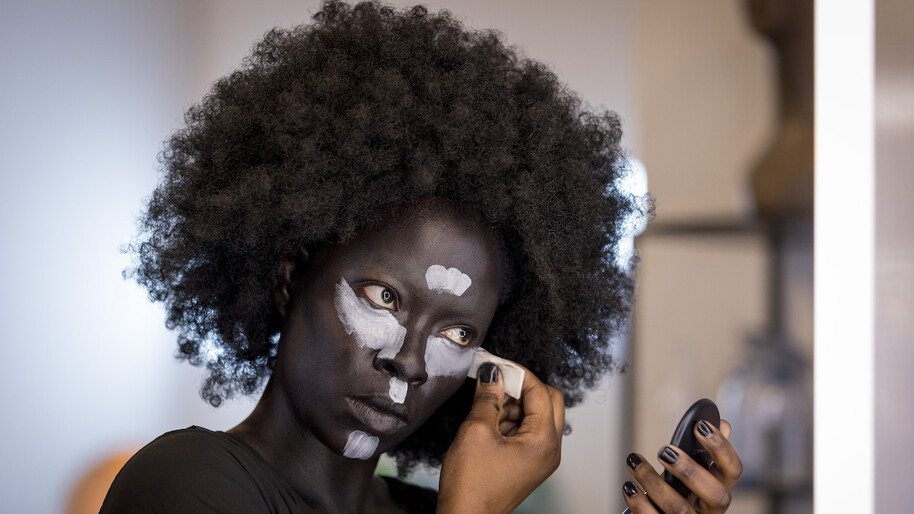 We love a good glow up, and this BBC show doesn't disappoint. This year, all new aspiring make-up artists are given professional assignments to create eye-catching looks for a Superdrug beauty campaign, and hosting the show this year is Maya Jama! Catch all new Glow Up: Britain's Next Makeup Star on BBC One on Tuesday 20th April at 10:45pm.  
---
Climate Change: Ade on the Frontline 
Now streaming on BBC iPlayer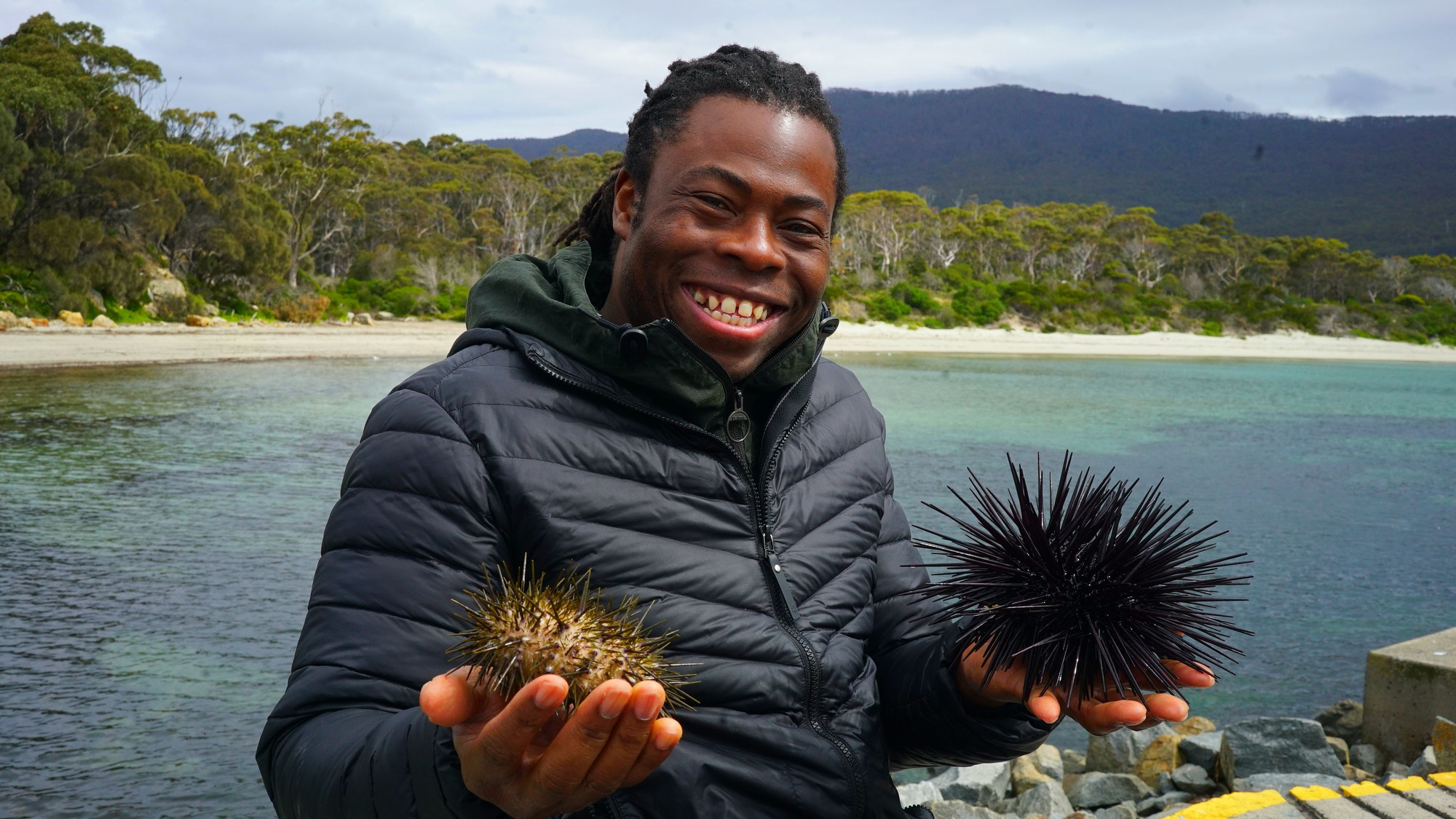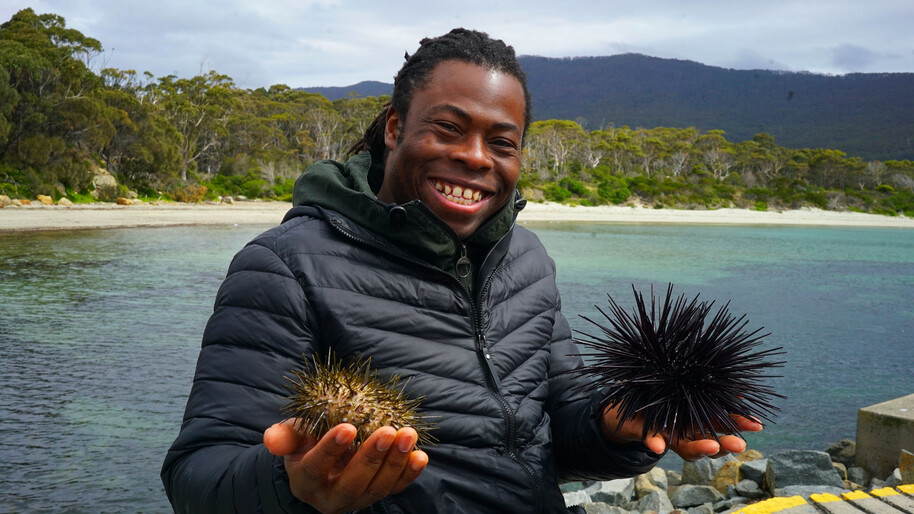 Join Ade Adepitan as he explores the globe looking for solutions to environmental issues. He's exploring the natural and technological fixes that can help people slow the rate of decline and adapt to shifts already taking place. Check out his journey down to the east coast of Australia from the Great Barrier Reef to Tasmania as he comes face-to-face with a terrifying bushfire.  
---
Greta Thunberg: A Year to Change the World 
Now streaming on BBC iPlayer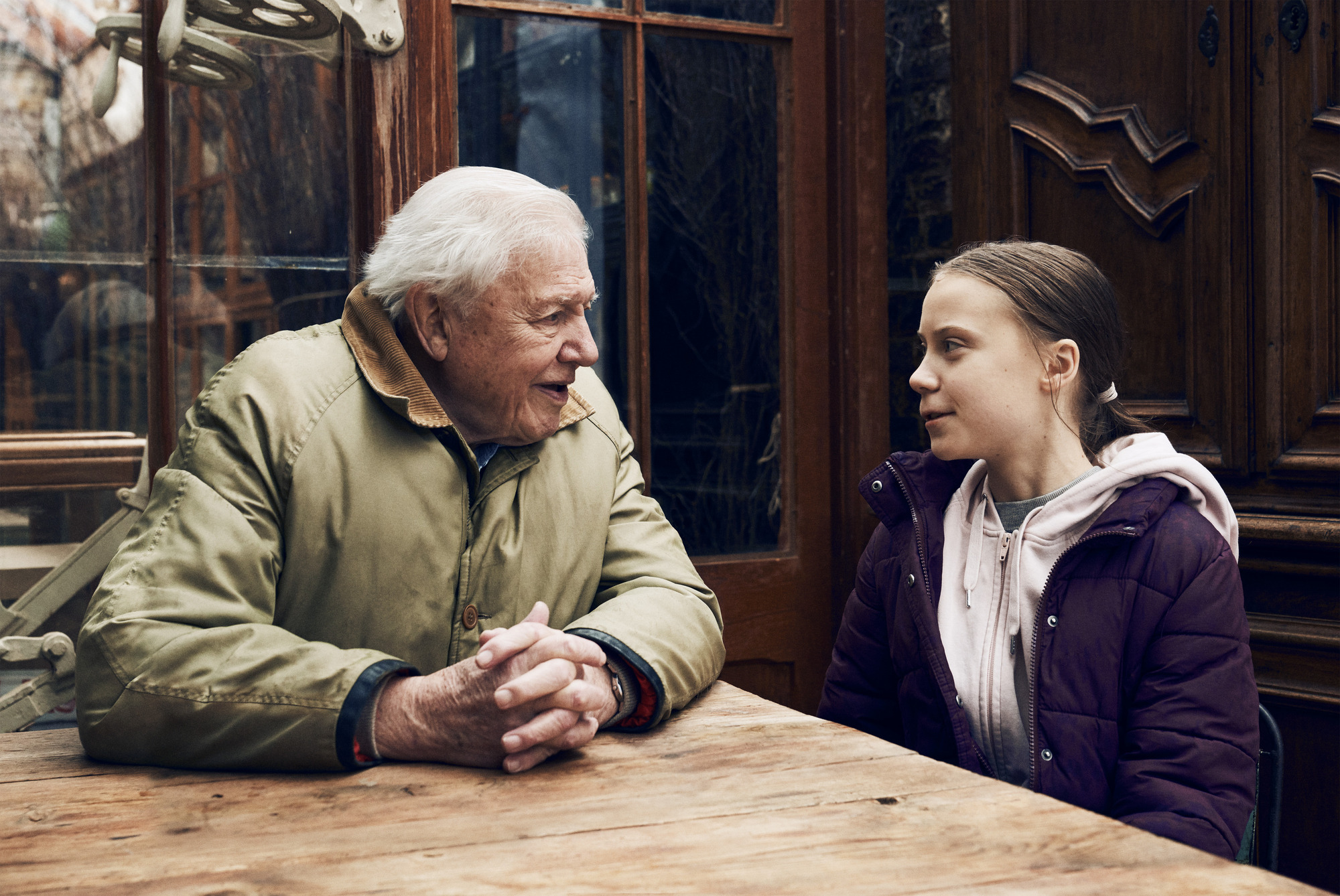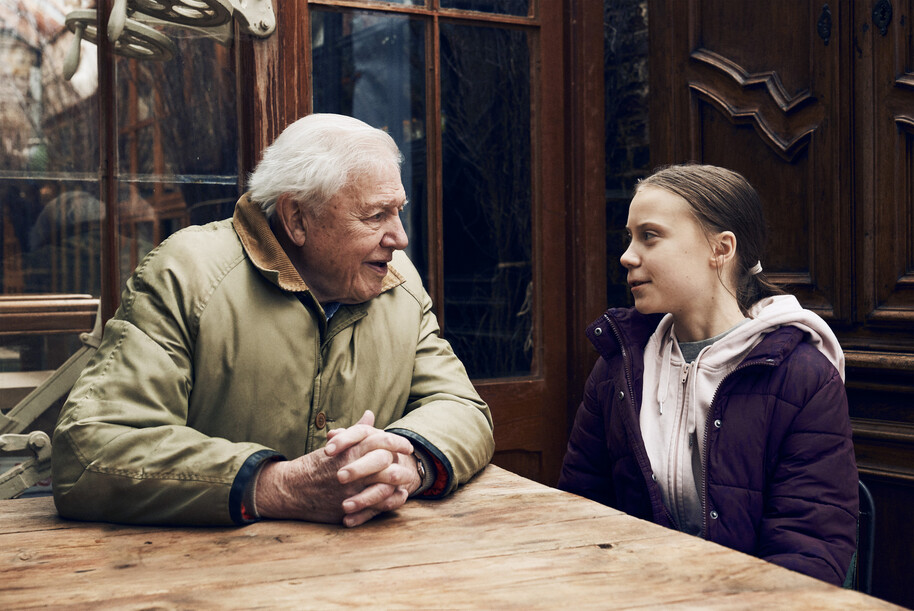 Join climate activist Greta Thunberg on her journey to change the world over the course of 2019 and 2020, exploring the science of global warming and challenging world leaders to take action on the growing crisis.  
---
All That Glitters: Britain's Next Jewellery Star 
Tuesdays at 8pm, BBC Two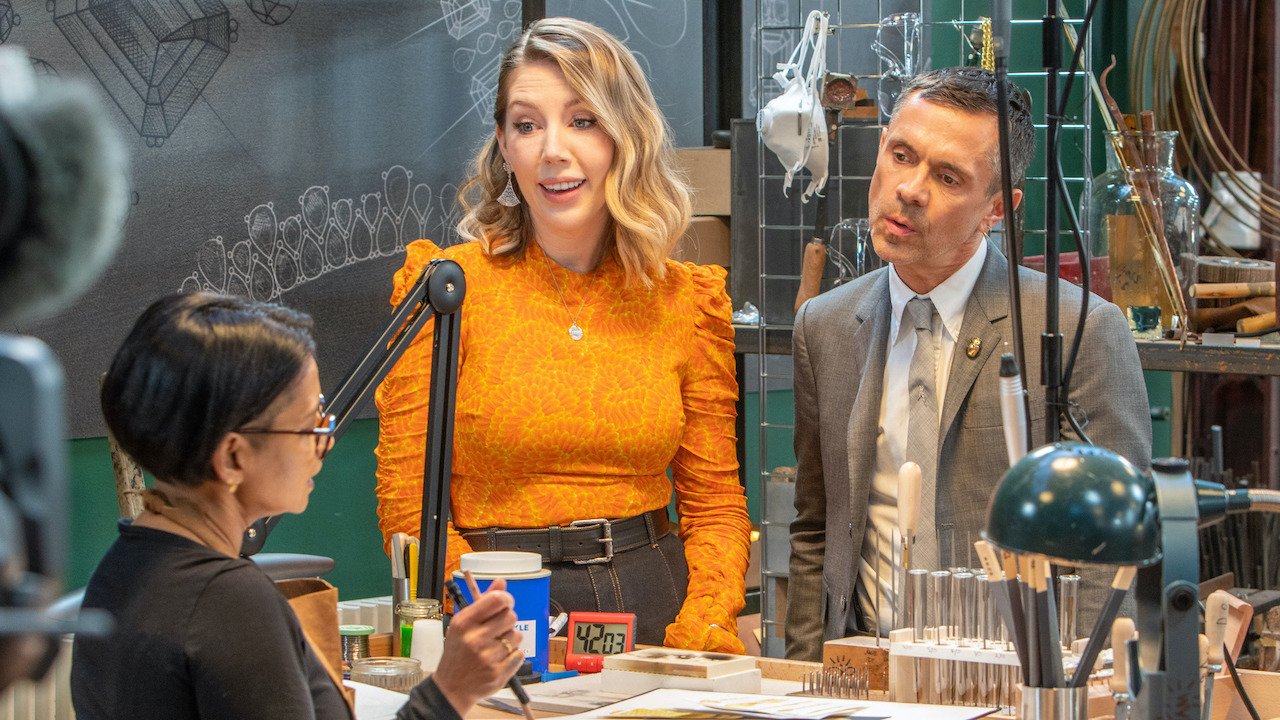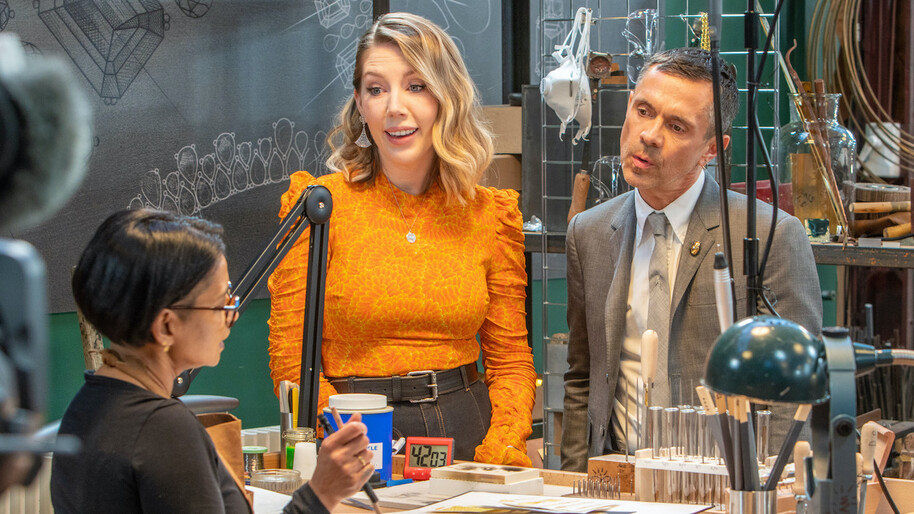 Missing shows like The Great Pottery Throw Down? We've got just the new thing: All That Glitters is a brand new series based in Birmingham which is on a mission to find Britain's next jewellery star. We didn't know that was a thing, but we're here for it. Join host and comedian Katherine Ryan each week as the competitors are faced with two very different challenges! 
---
The Great British Sewing Bee 
Wednesdays at 9pm, BBC One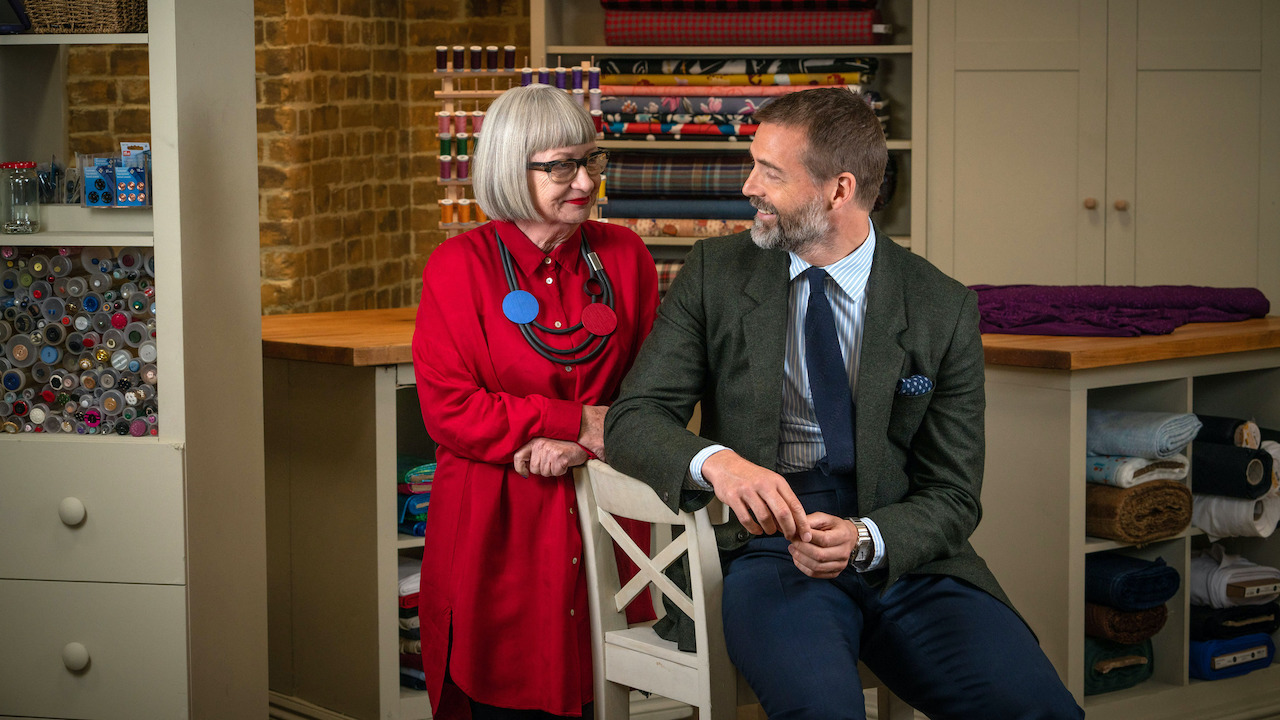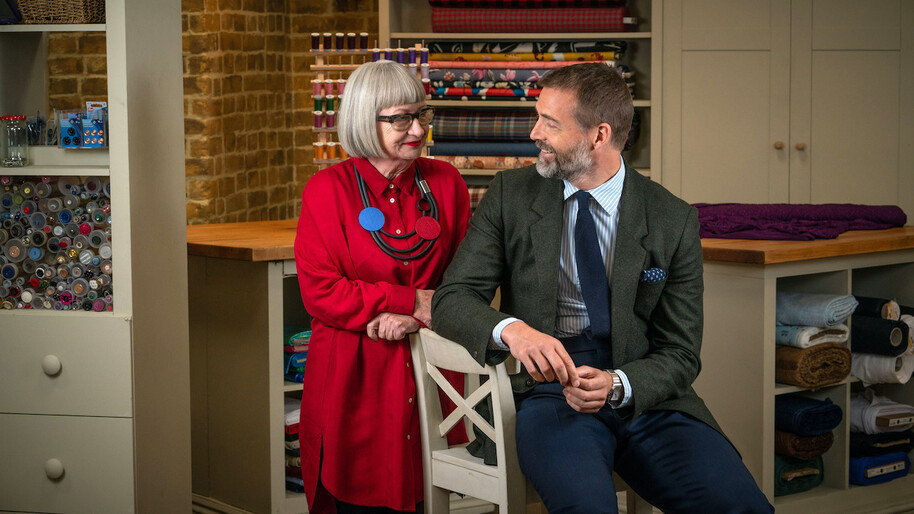 And if that isn't enough creativity, The Great British Sewing Bee is back for a seventh season, which sees 12 amateur sewers take part in three challenges, judged by Savile Row tailor Patrick Grant and fashion designer Esme Young!  
---
Bent Coppers: Crossing the Line of Duty 
Wednesdays at 9pm, BBC Two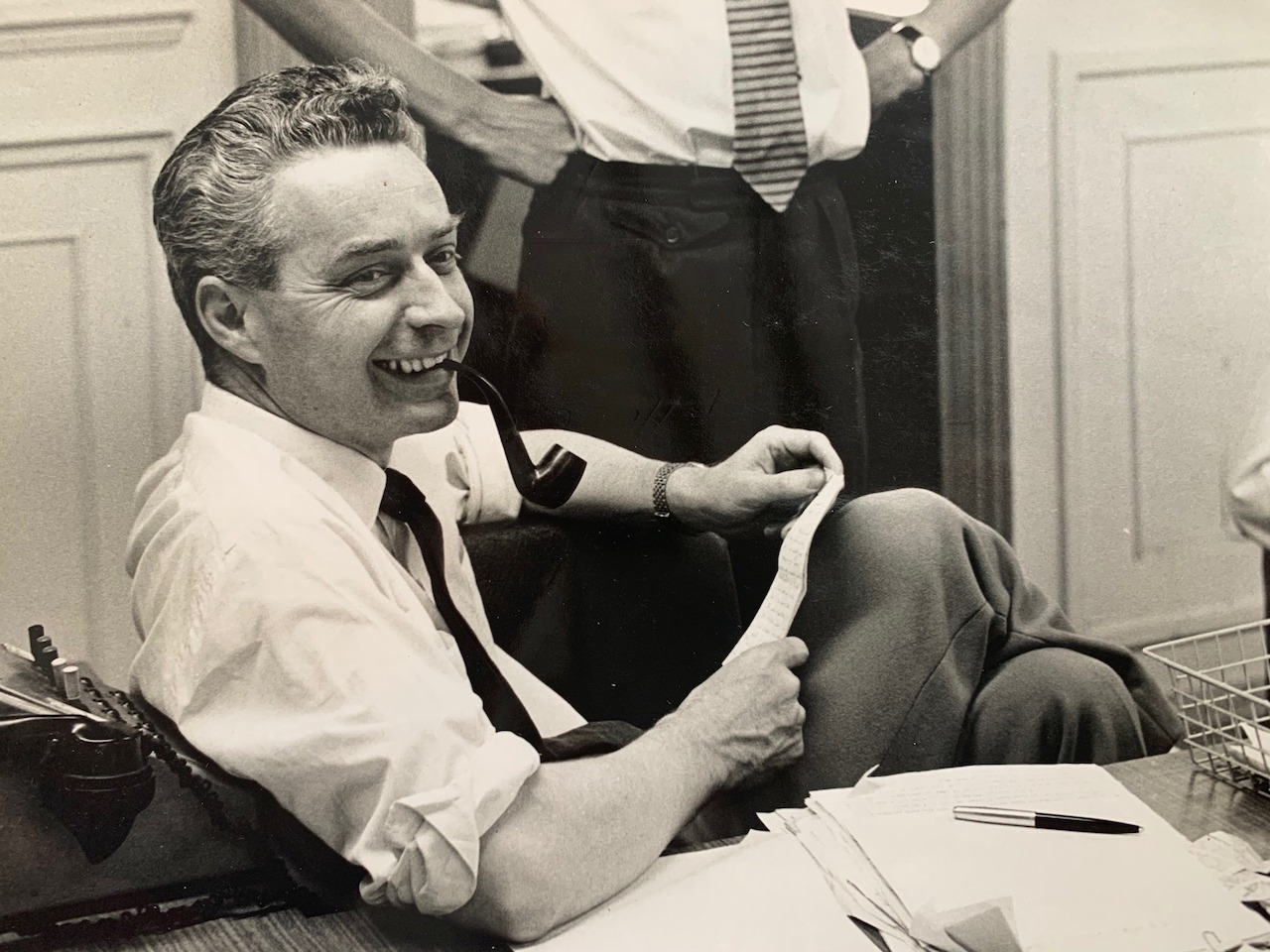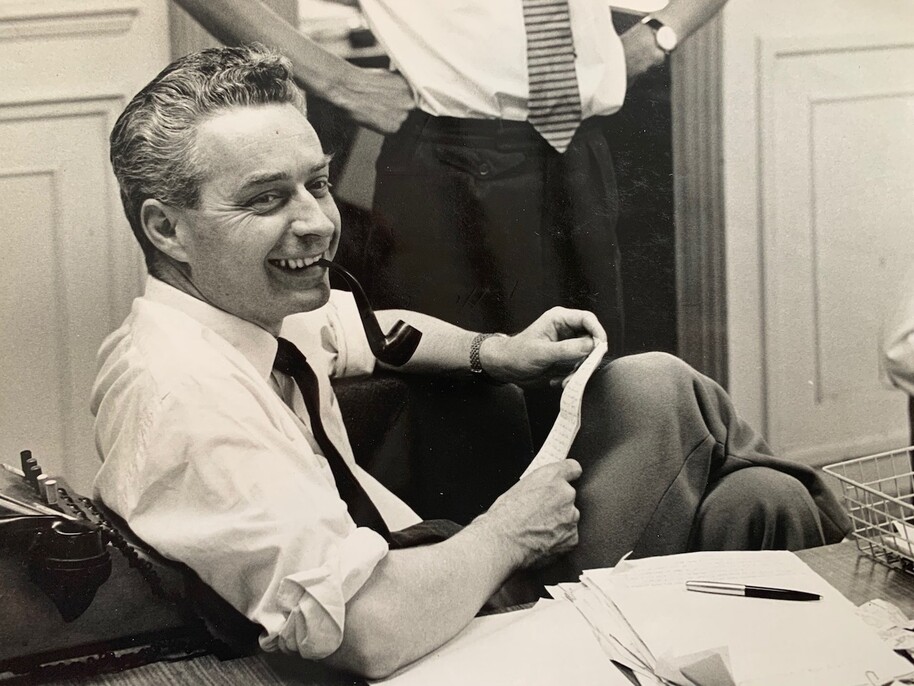 Loving Line of Duty season 6? Why not dip your toes in a bit of true crime with Bent Coppers: Crossing the Line of Duty, which takes a look at corrupt police in the 1970s. The show will reveal a secret network of officers operating illegally throughout London which led to the formation of the first internal anti-corruption unit A10, which inspired your favourite crime-drama show, Line of Duty.  
---
Dragon's Den 
Thursdays on BBC One, 8pm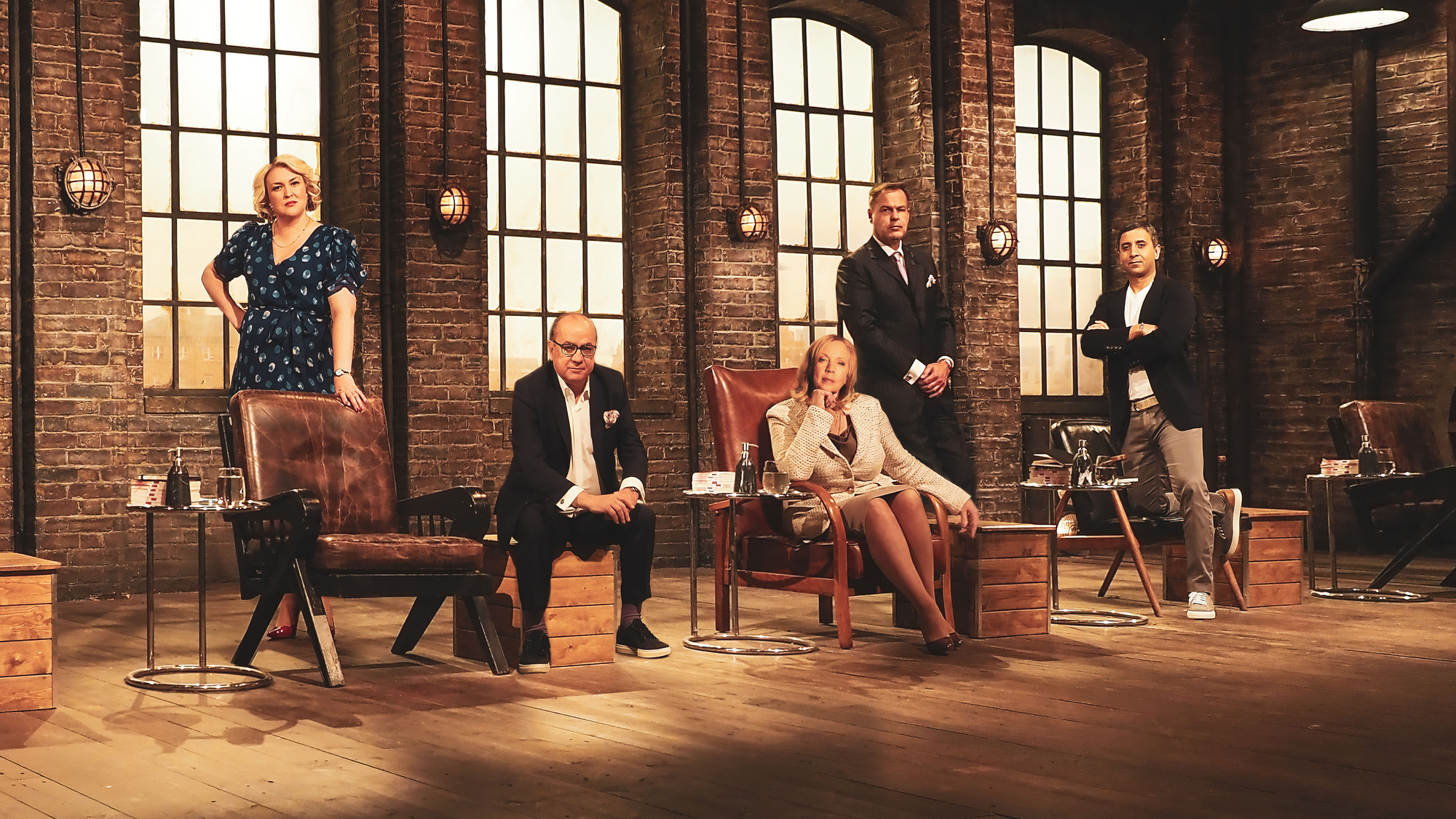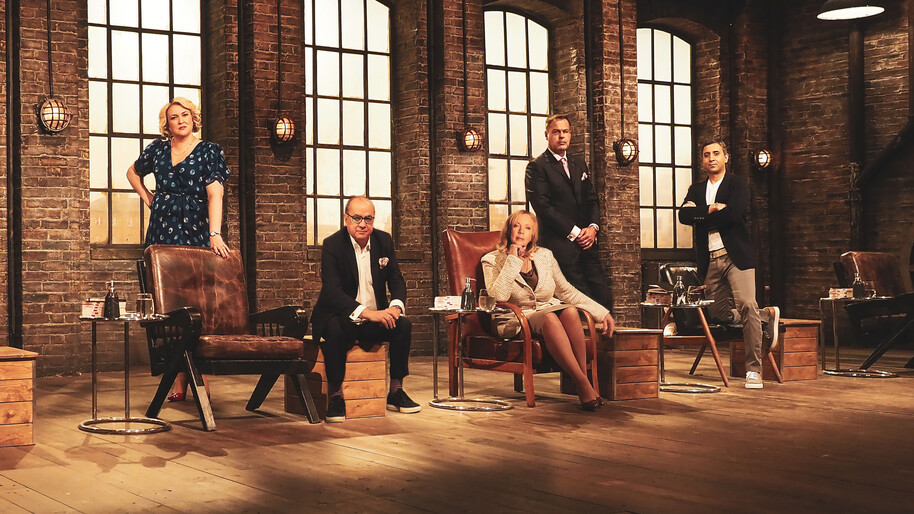 Dragon's Den is back on Thursday 1st April, just in time for the long Easter weekend, so get ready as entrepreneurs Peter Jones, Deborah Meaden, Touker Suleyman, Tej Lalvani and Sara Davies are back and eager to strike more potentially lucrative deals. The Dragons will discover hidden artistic talents in the first episode PLUS anti-glare eyewear – is it the new craze?  
---
Louis Theroux: Shooting Joe Exotic 
Now streaming on BBC iPlayer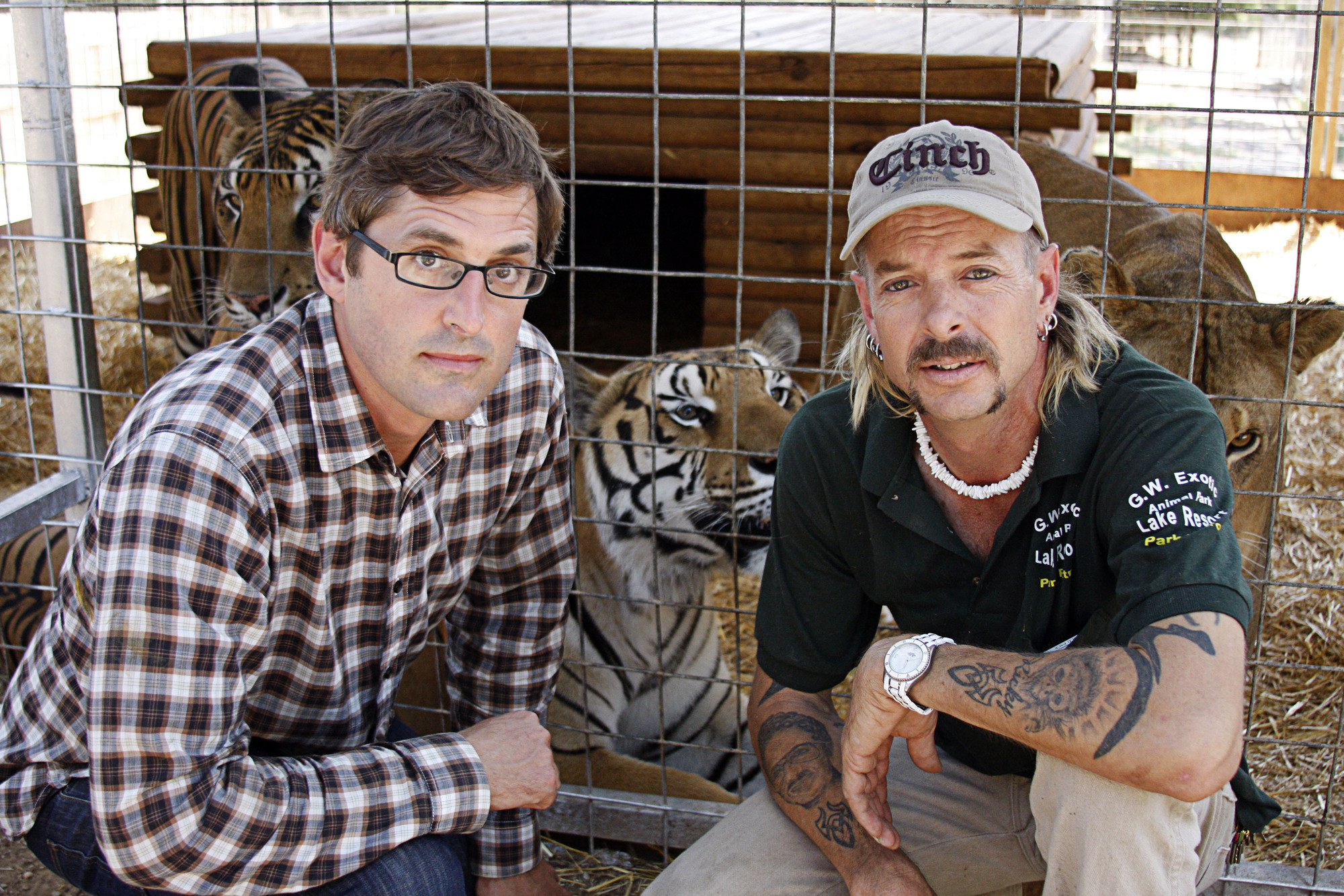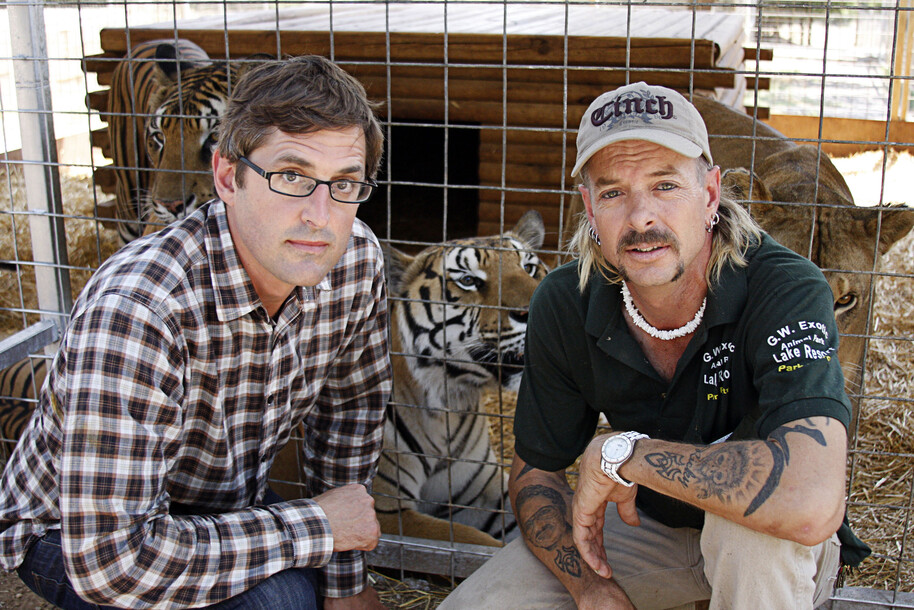 If you loved Netflix's Tiger King documentary as much as us, you're going to love Louis Theroux: Shooting Joe Exotic. The King of docs is back as he explores his 2011 documentary America's Most Dangerous Pets, and returns to Oklahoma to explore what has happened in his absence. Joe Exotic, the star of the Tiger King documentary, now resides in federal prison after being found guilty of a murder-for-hire plot and multiple animal cruelty charges...  
---
Have I Got News for You 
Fridays on BBC One, 9.30pm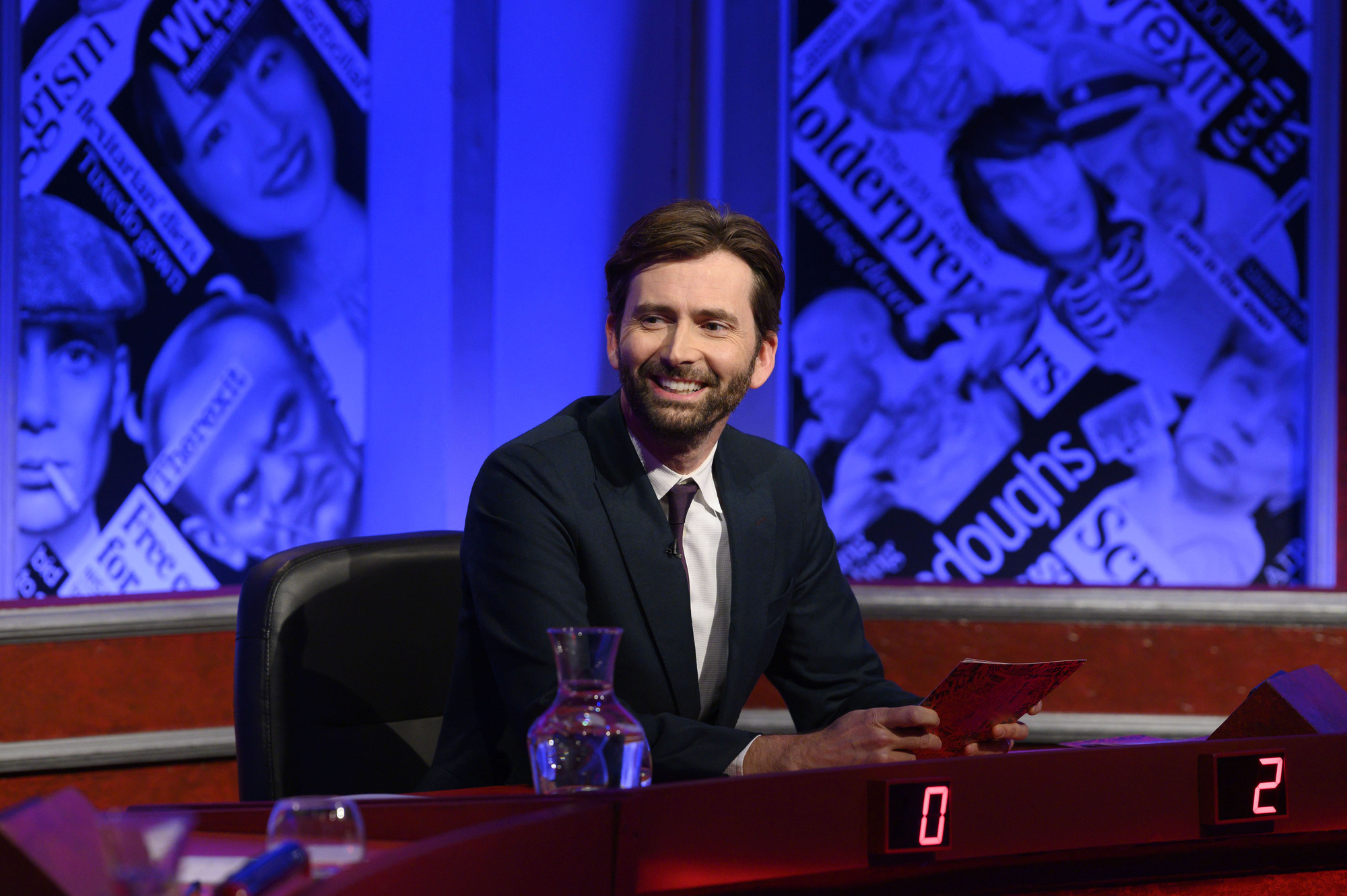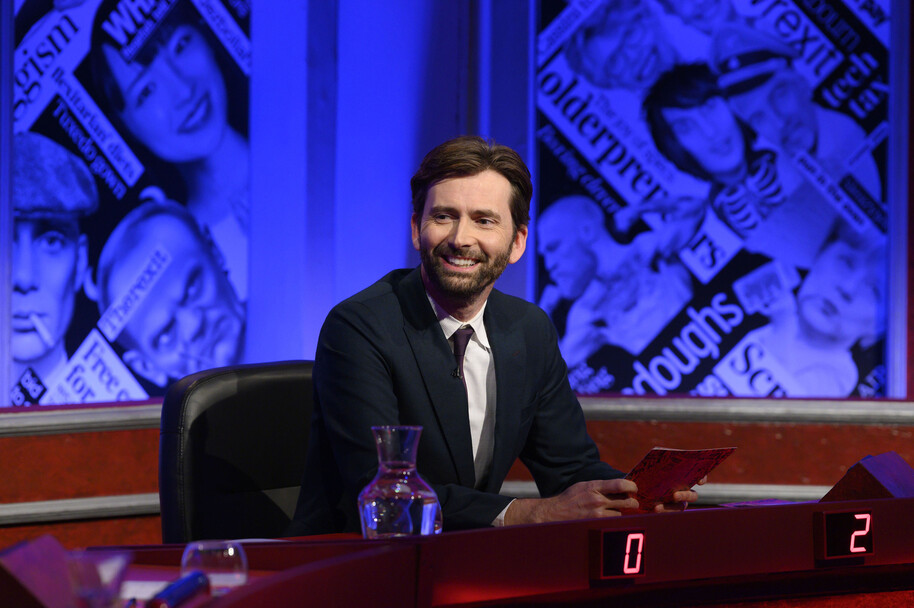 Have I Got News For You is back for a brand new season, with guest host David Tennant and regular team captains Ian Hislop and Paul Merton returning. They'll be joined by comedian Jack Dee and journalist Helen Lewis to recap on the events of the week. 
---
Line of Duty
Now streaming on BBC iPlayer
A brand-new series of Line of Duty is coming out this weekend, and we couldn't be more excited to be reunited with our favourite detectives, plus some new faces! Kelly Macdonald joins the cast as DCI Joanne Davidson, and the series kicks off when the team discover a potential suspect in the unsolved murder of journalist Gail Vella (Andi Osho), a year after her death...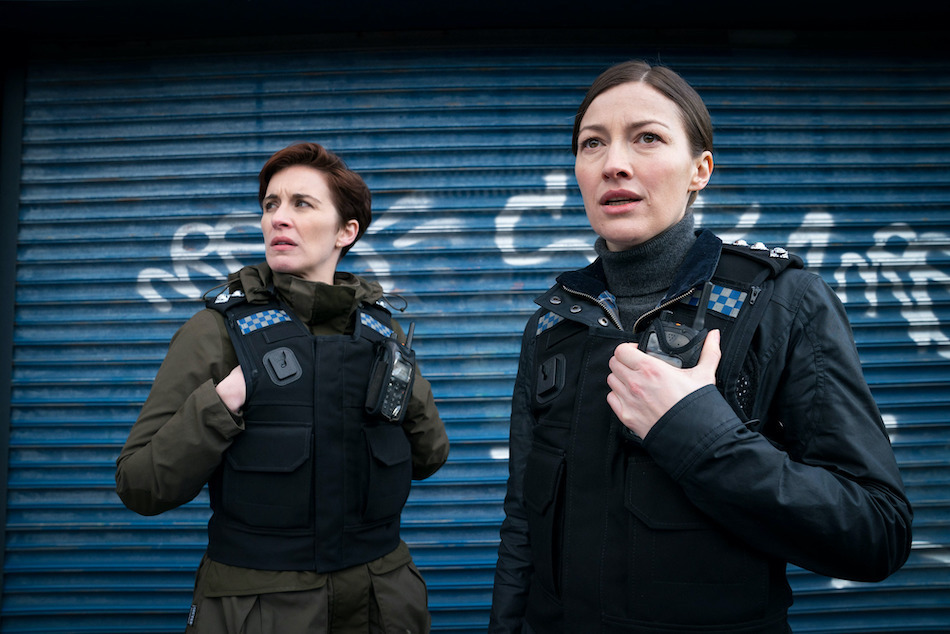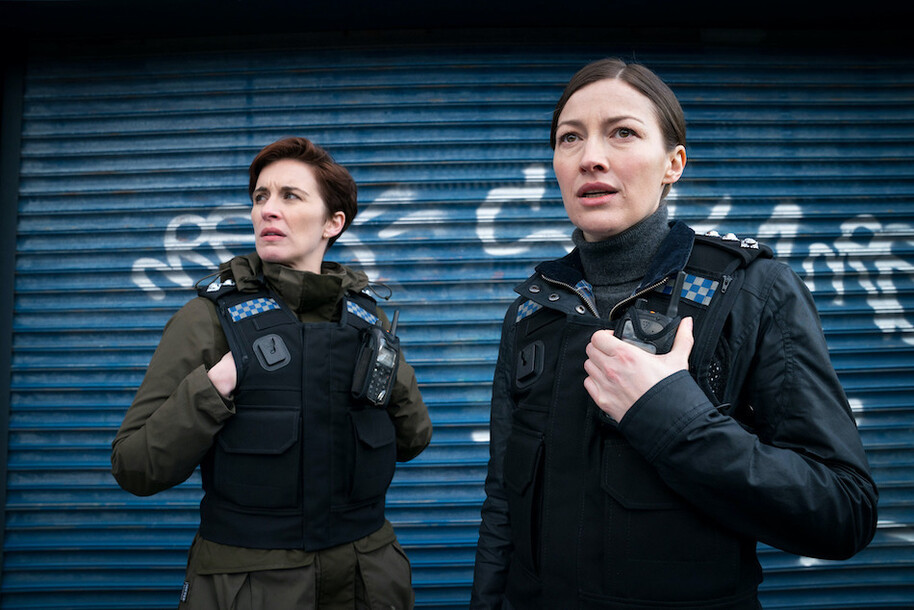 Why should you watch it? 
If you're a crime drama fan, Line of Duty is probably your favourite show, and we don't blame you! The series is a hit UK wide, but don't just take our word for it, find out what fans have to say about the upcoming season and why you won't want to miss out. 
---
Top Gear 
Now streaming on BBC iPlayer
Hosts Freddie Flintoff, Chris Harris and Paddy McGuinness head to the Lake District for an emotional reunion with their own dads' old cars. PLUS discover what makes the hybrid Sian the most powerful Lamborghini yet.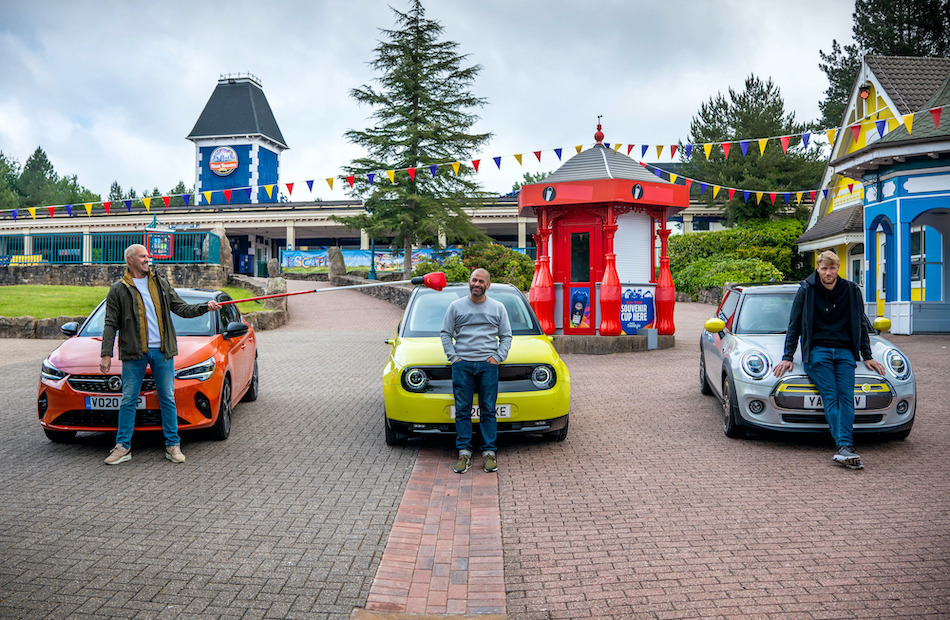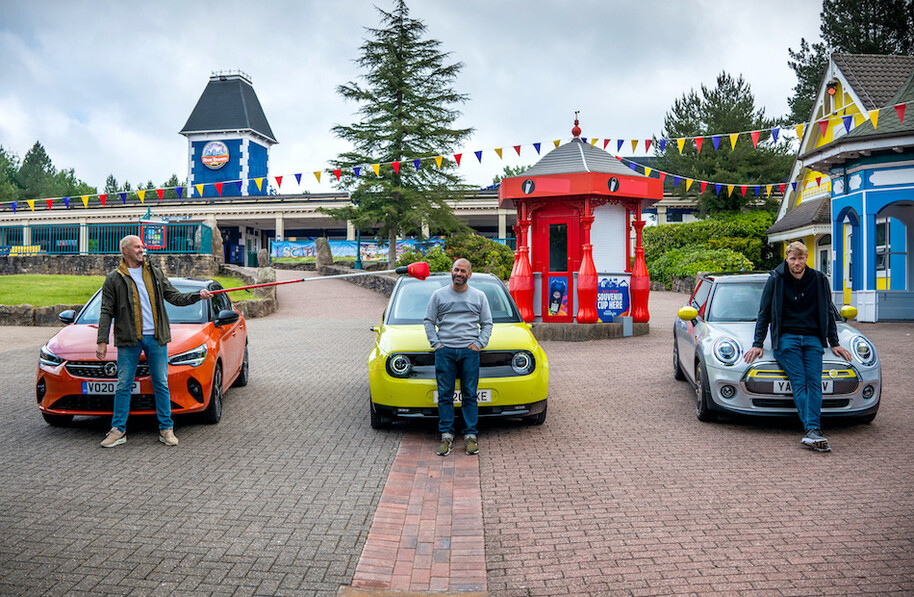 Why should you watch it? 
If you're a lover of cars, Top Gear is probably your go-to show, and with a new season beginning, get the latest on all the new car tech in one place. 
---
The Terror 
Now streaming on BBC iPlayer
Browsing for a new thriller drama? Look no further... The Terror, which stars Ciaran Hinds, Jared Harris, Tobias Menzies and Adam Nagaitis, is a brand new anthology series inspired by infamous or mysterious real-life historical events. It's chilling, it's unnerving, it's terrifying.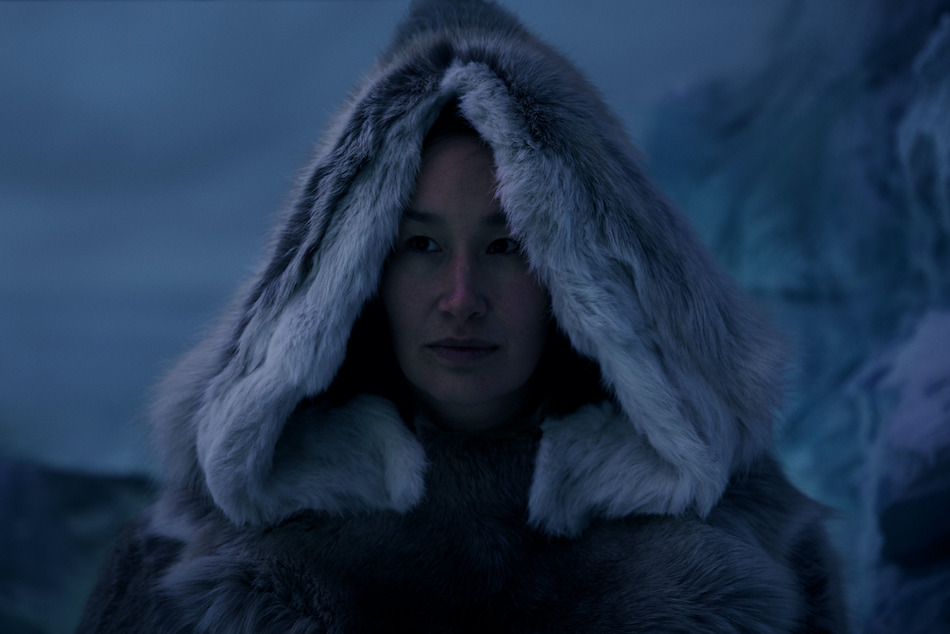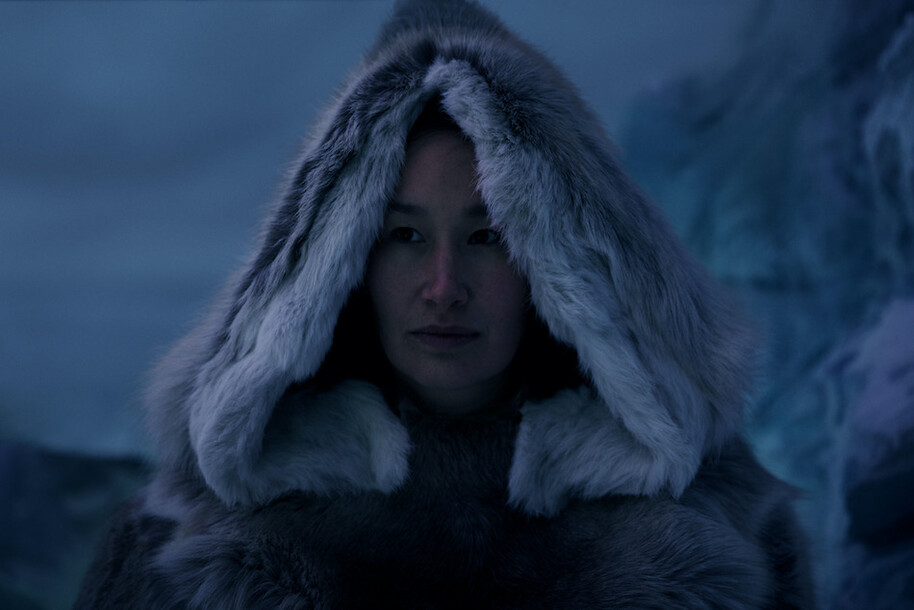 ---
Attenborough's Life in Colour 
Now streaming on BBC iPlayer 
David Attenborough is taking us on a new animal journey with him as he dives into the ways in which animals use colour in all different ways. Whether it's a way to blend into their surroundings, to attract, or to signal their strength and status, there are many ways colour is used by animals.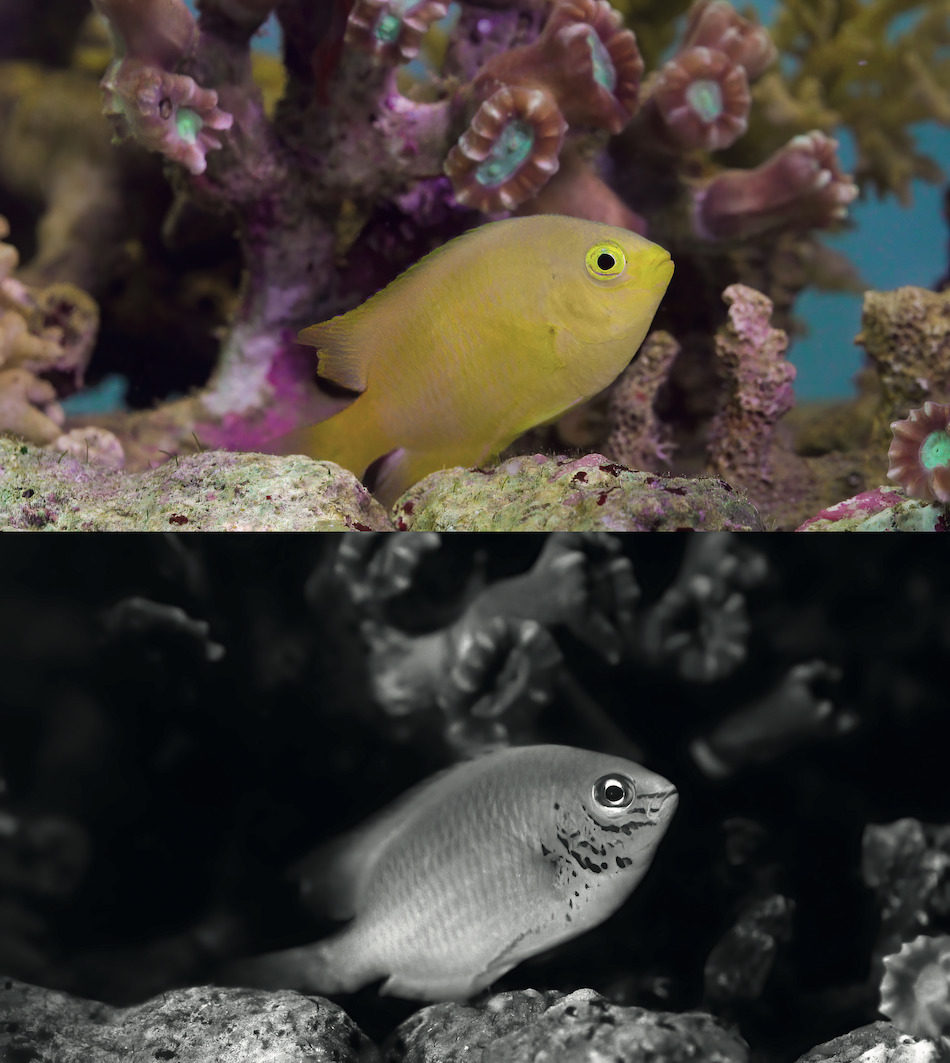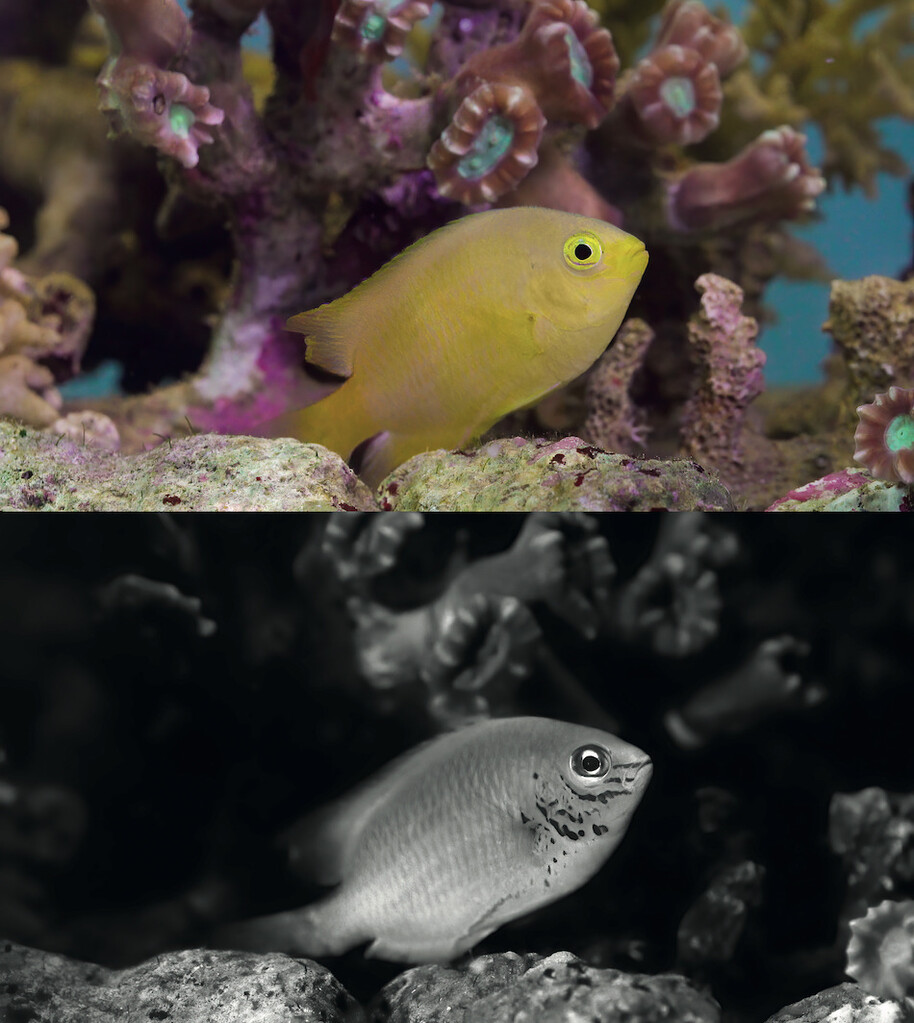 Why should you watch it? 
If you're looking for a new documentary series to get stuck into, David Attenborough is narrating Life in Colour, which will be using special cameras built specifically for this series, revealing a world normally undetected by the human eye!  
---
DNA Family Secrets 
Now streaming on BBC iPlayer
Go on a journey with Stacey Dooley as she investigates the secrets of your family through DNA, including helping Richard, who wants to know if a man claiming to be his biological father is true, as well as a woman wondering how likely it is for her to contract the same terminal illness as her father.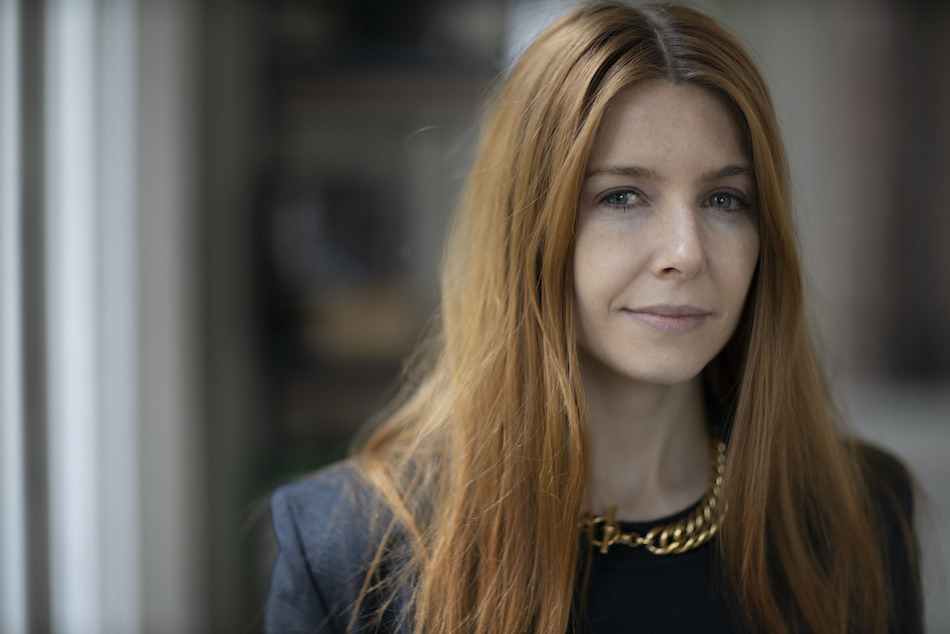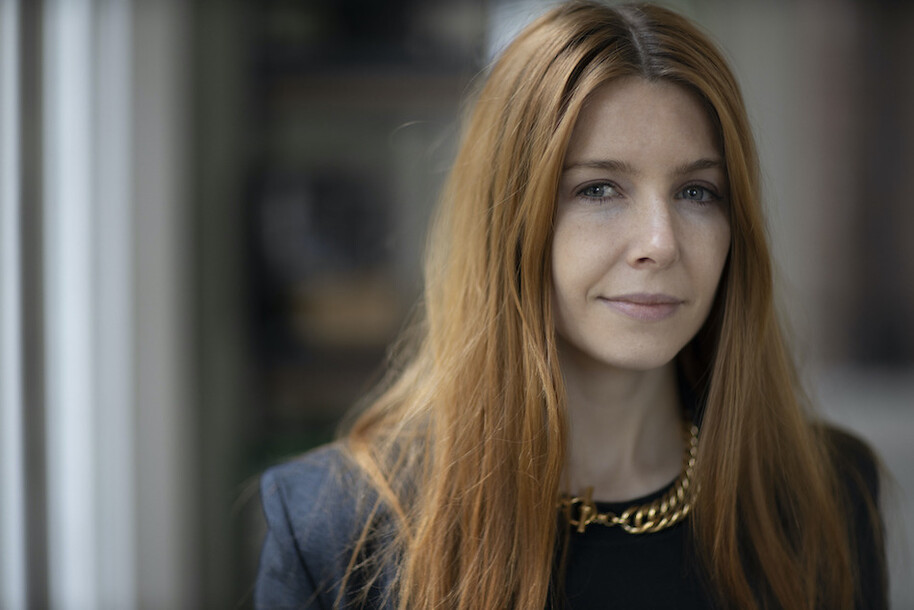 Why should you watch it? 
You may just have a burning question about DNA examinations that you want answered, or you're desperate for a new documentary to watch, either way, DNA Family Secrets isn't one to miss! 
---
Inside the Zoo 
Now streaming on BBC iPlayer 
This documentary series takes us behind the scenes of Edinburgh Zoo and the Highland Wildlife Park, and episode one introduces us to a new arrival at the resident dik-dik family, as well as celebrating World Rhino Day where staff will raise money and awareness of conservation issues.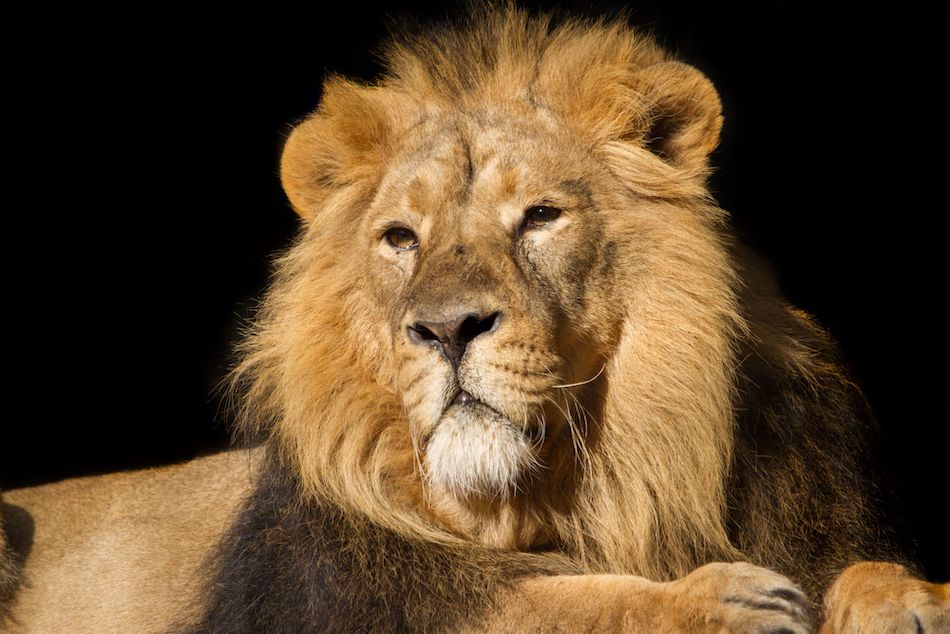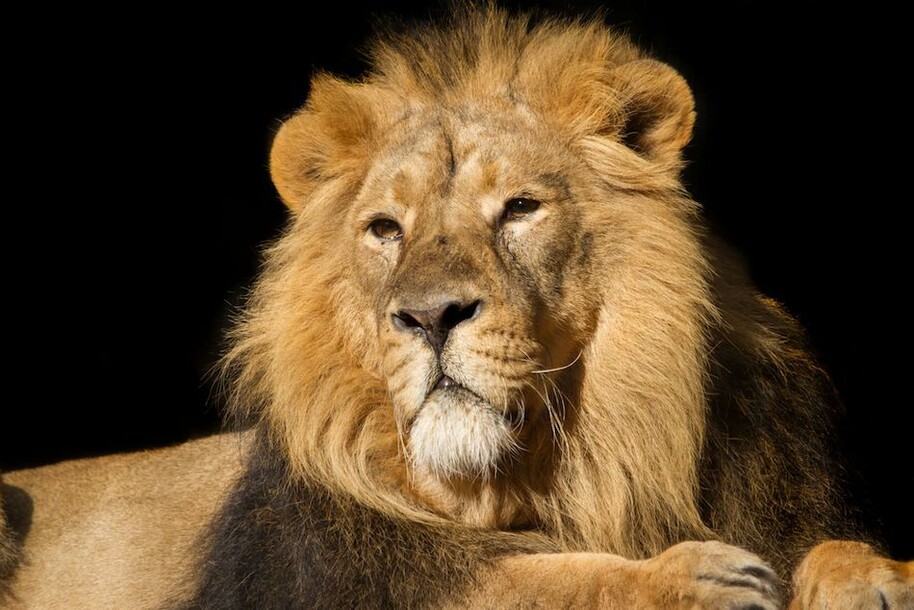 Why should you watch it? 
Learn about the ins and outs of Zoo life, and get a peek at all the beautiful animals in this amazing documentary series on BBC iPlayer.  
---
 

The Investigation

Now streaming on BBC iPlayer

The brand new drama is now streaming on BBC iPlayer, so get ready for The Investigation, a series based in Copenhagen, which follows chief of homicide Jens Moller as he learns about a missing Swedish journalist who hasn't returned from interviewing the designer of a home-made submarine. Based on a true story, The Investigation dives into the suspected murder of the woman, despite no evidence of a body to suggest this. It's a chilling tale, subtitled in Danish and Swedish, and stars Søren Malling (Warrior).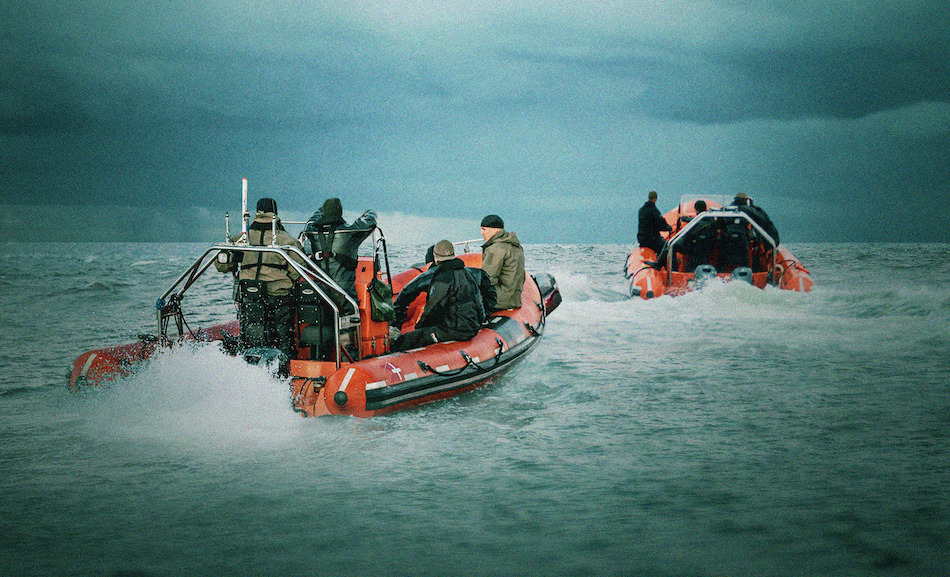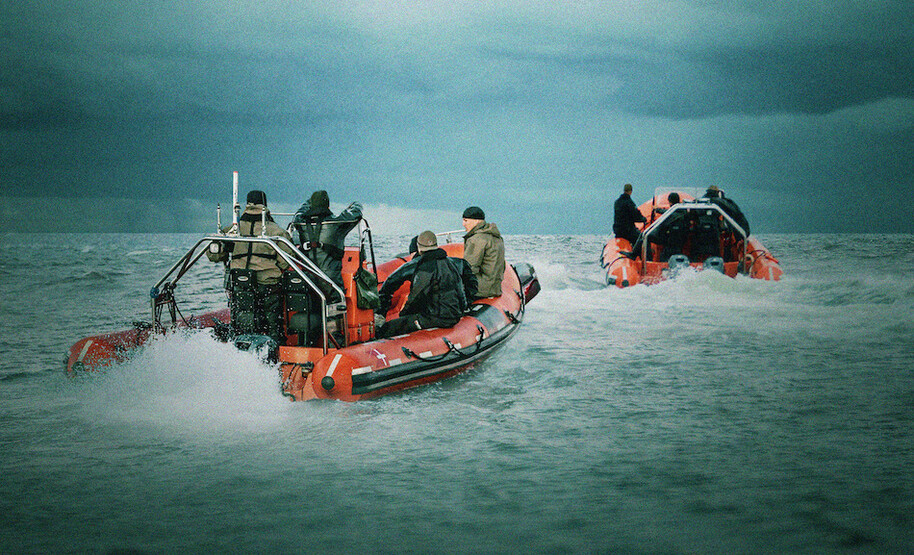 Why should you watch it?
If you're looking for a gripping drama to fill up your evenings, The Investigation is your go to. With the increasing popularity of subtitled drama, now is the time to get into them! They're seriously great, so if you enjoy this, check out more foreign titles currently trending!
---
RuPaul's Drag Race UK
Now streaming on BBC iPlayer
Join Michelle Visage, Graham Norton and guest judge Elizabeth Hurley and the contestants, who in the first episode will participate in a photoshoot with RuPaul and serve two show stopping looks on the runway.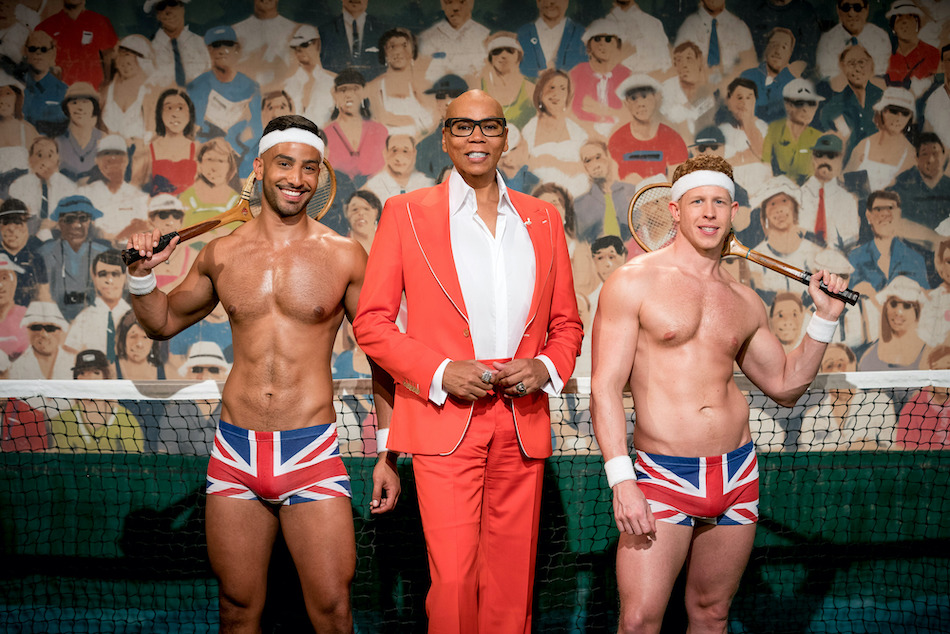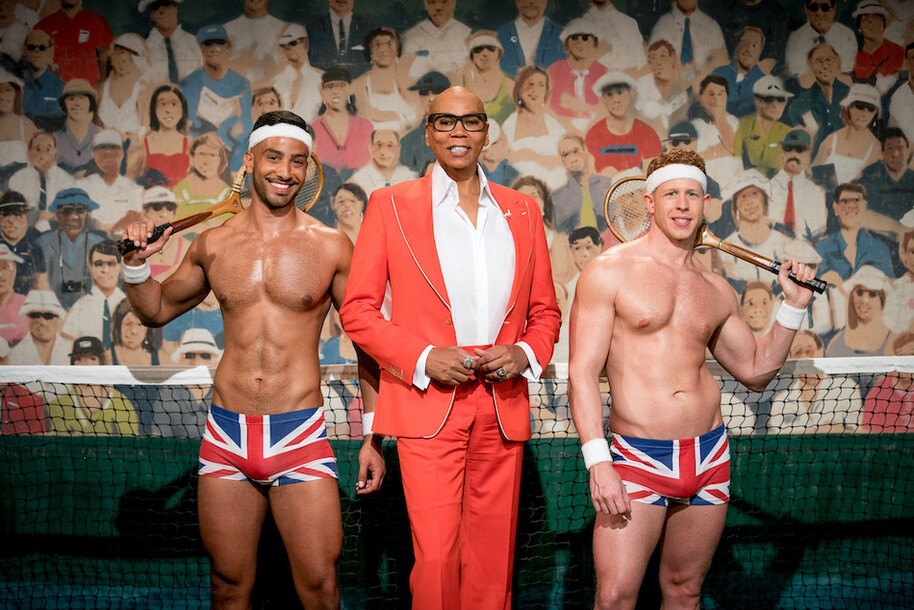 Why should you watch it?
If it's glam you're after, RuPaul has you covered. This show is for anyone looking to sit back and relax with a glass of wine and maybe something chocolate-y!
---
Death in Bollywood 
Now streaming on BBC iPlayer
Bollywood actress Jiah Khan was found hanging in her flat, aged 25, in Mumbai, 2013. But to her British family, they were sure this couldn't be the case, and her mother, Rabbiya, hired a private forensic investigator by the name of Jason Payne James who believes that the distinctive oval mark found on the 25-year-old's neck couldn't possibly be caused by the dupatta scarf that she supposedly committed suicide with. Delve into the truth of the actress's unfortunate death in Death in Bollywood on BBC iPlayer.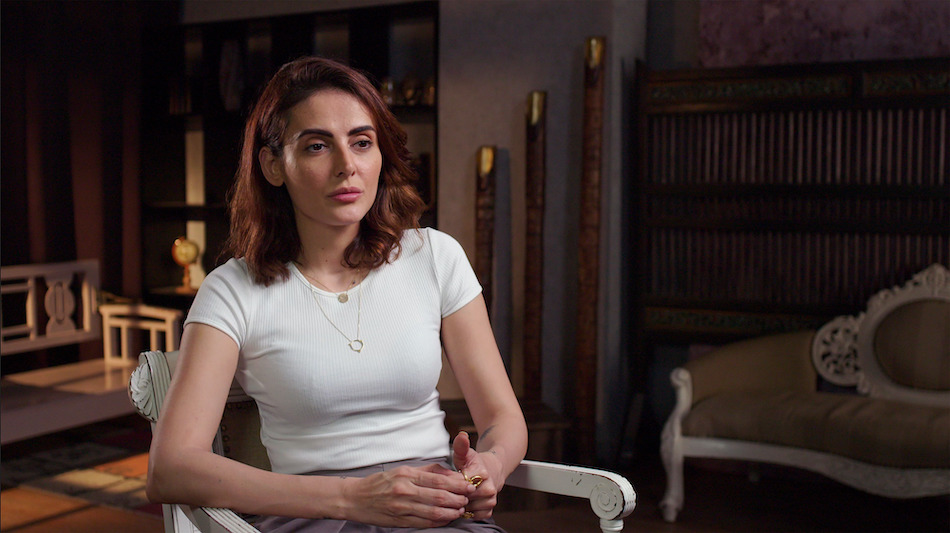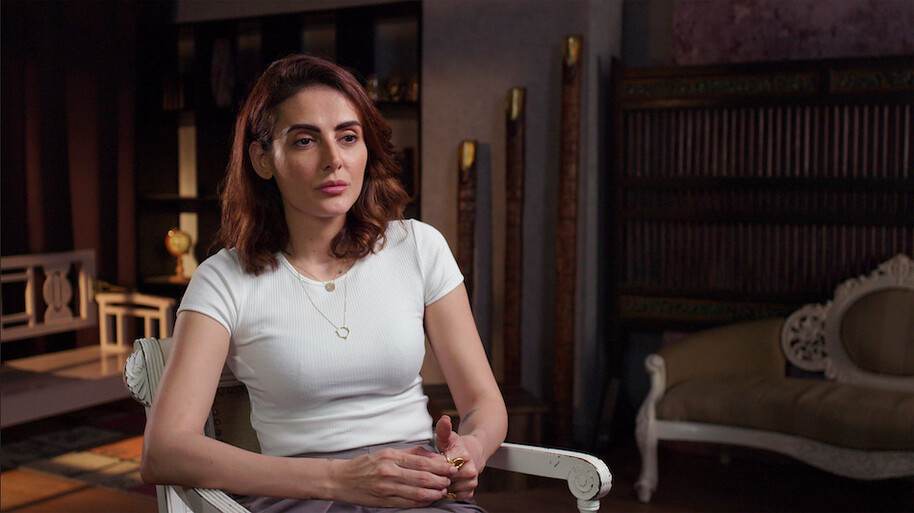 Why should you watch it? 
If you've been watching The Ripper on Netflix and are looking for a new documentary to get stuck into, Death in Bollywood is the perfect choice. Packed with conspiracy and private investigator work, this is for anybody who needs their daily dose of docs.  
---
Black Narcissus 
Now available on BBC iPlayer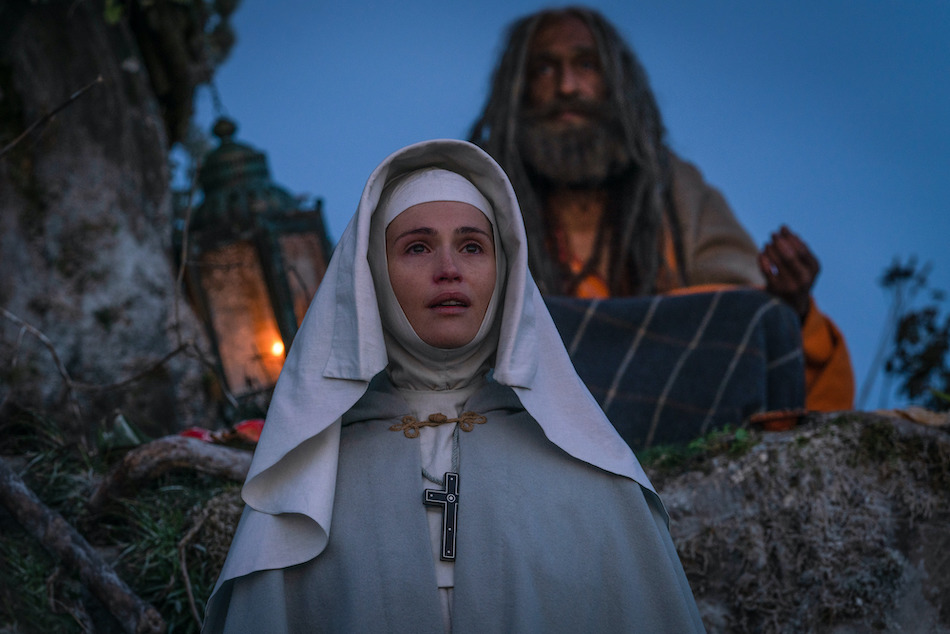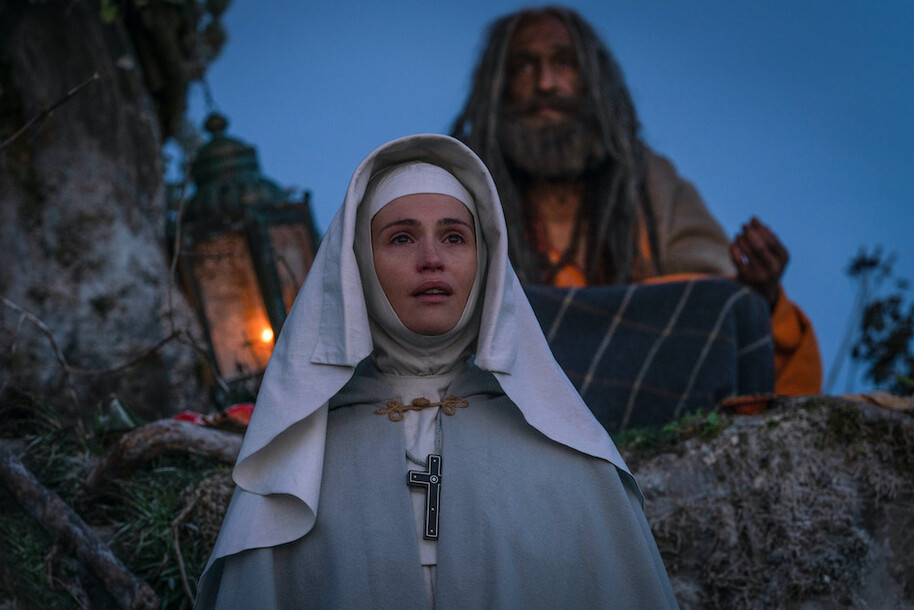 This brand new drama series based on the 1947 film follows the story of Sister Clodagh and the sisters of St Faith as they start a school in the mysterious and quite possibly haunted palace of Mopu.  
---
Inside the Factory 
Now available on BBC iPlayer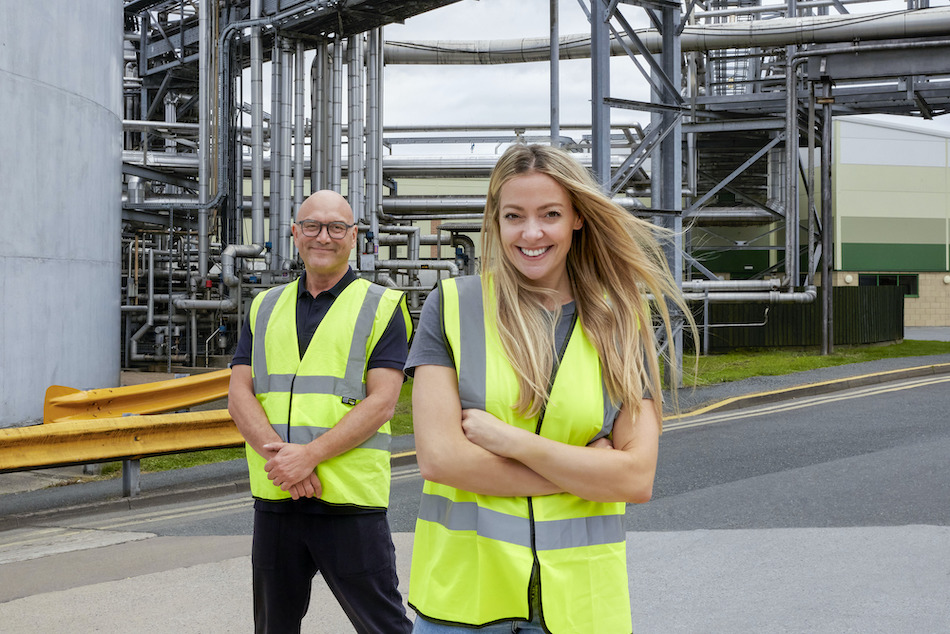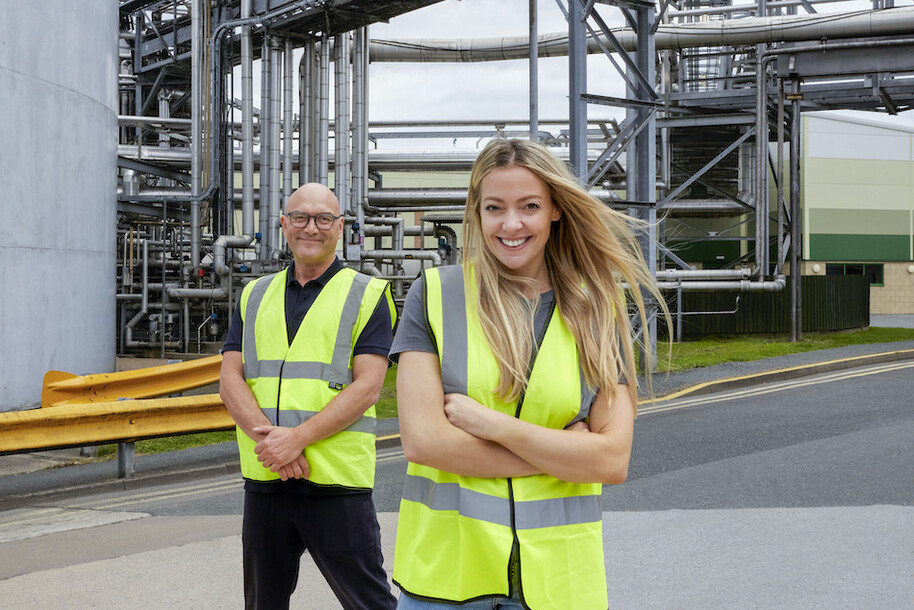 Gregg Wallace visits the world's biggest cider producer, which produces more than 350 million litres each year in season 6 of Inside the Factory. 
---
Anton Ferdinand: Football, Racism and Me 
Now streaming on BBC iPlayer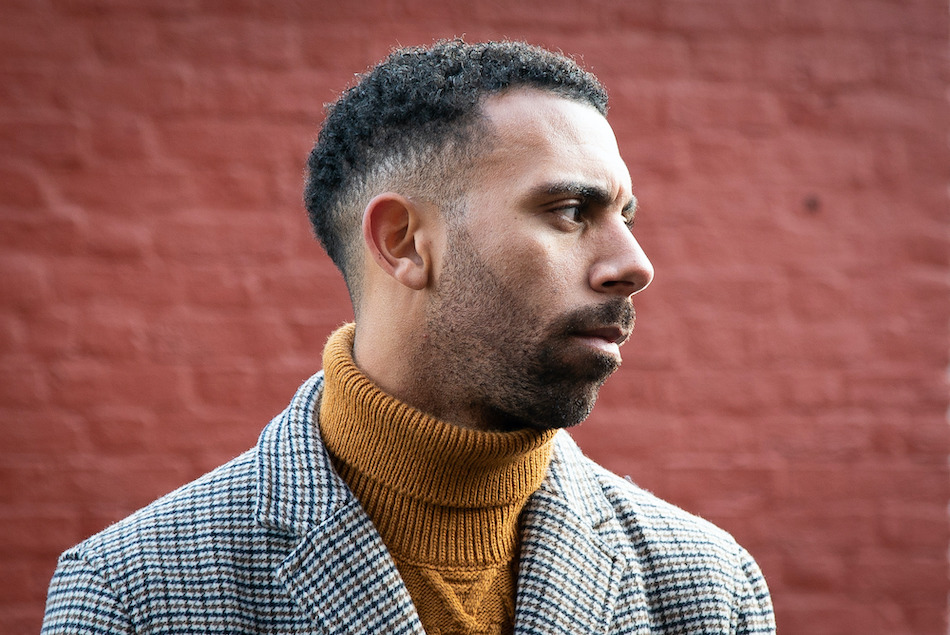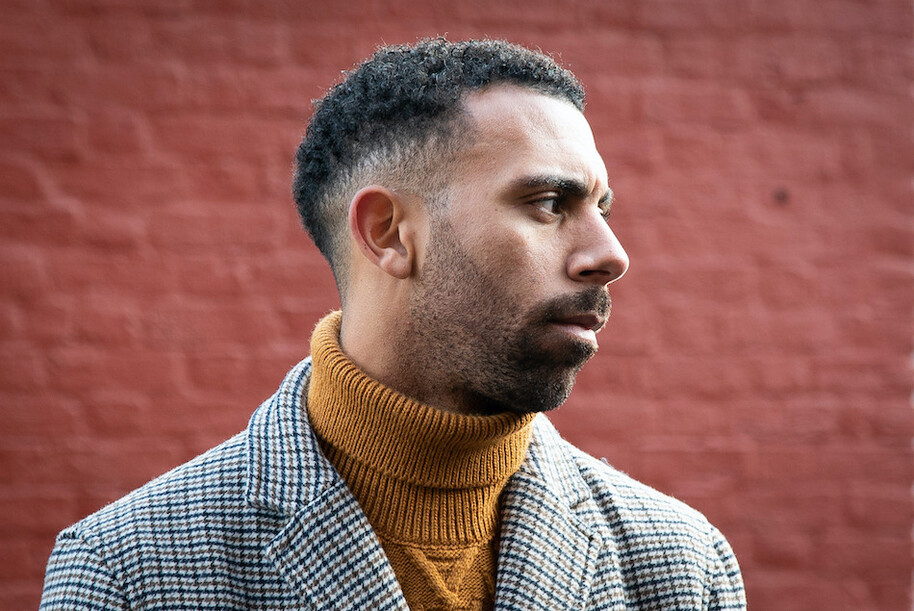 Former footballer Anton Ferdinand takes us on a person journey of his experience with racial abuse in the world of Football. He talks about his own incident in 2011 with ex-England captain John Terry and reveals the surprising truth of its aftermath, addressing the reasons football needs to change.  
---
Waterhole: Africa's Animal Oasis 
Now streaming on BBC iPlayer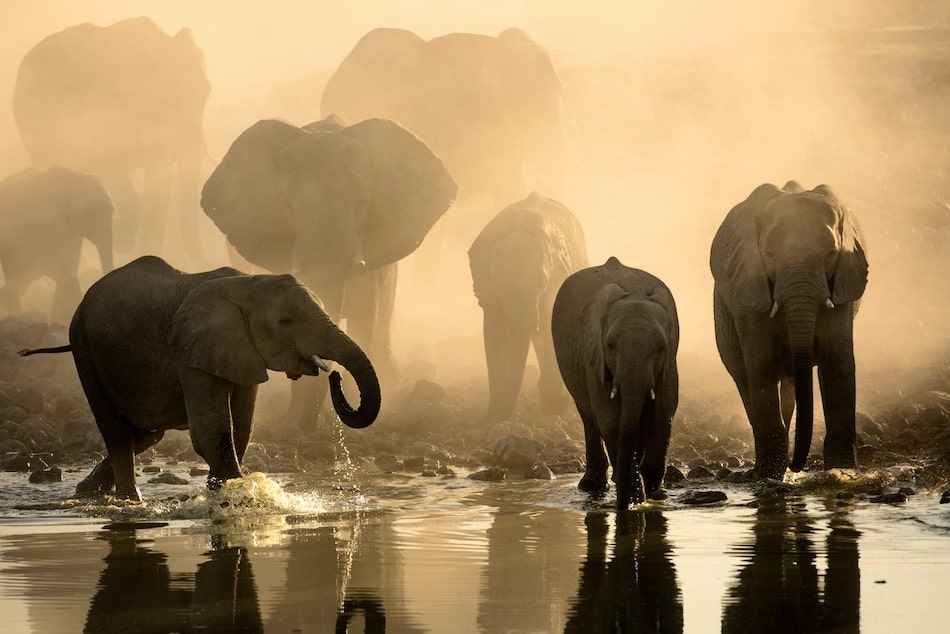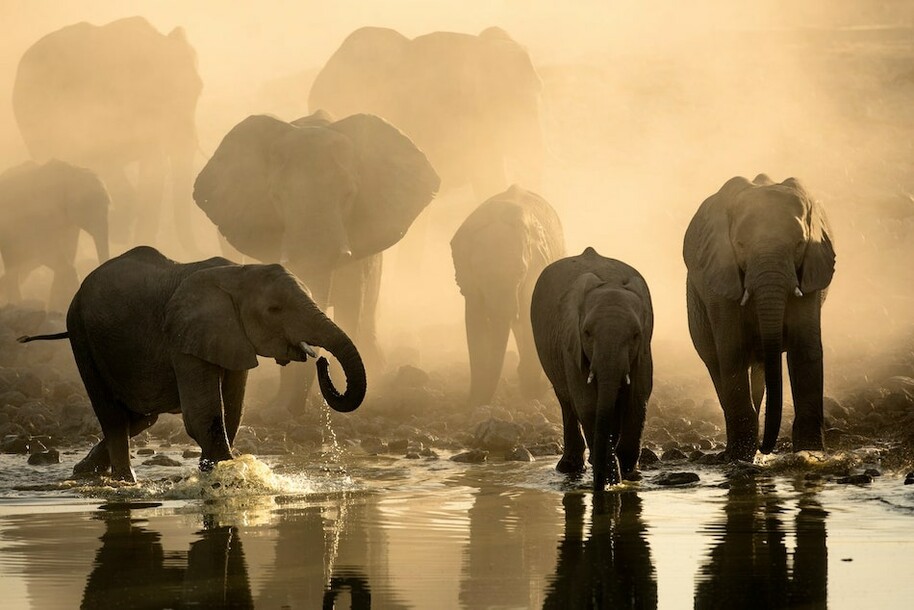 For your dose of animal documentaries, check out the highly anticipated Waterhole: Africa's Animal Oasis. Find out what makes Waterholes so important to Africa's ecosystem and discover ways in which they support life.  
What's the best #TVShow theme tune?
Can't see your favourite here? Reply for other! 🎶

— Freesat (@freesat_tv) November 27, 2020
---
The Valhalla Murders 
Now streaming on BBC iPlayer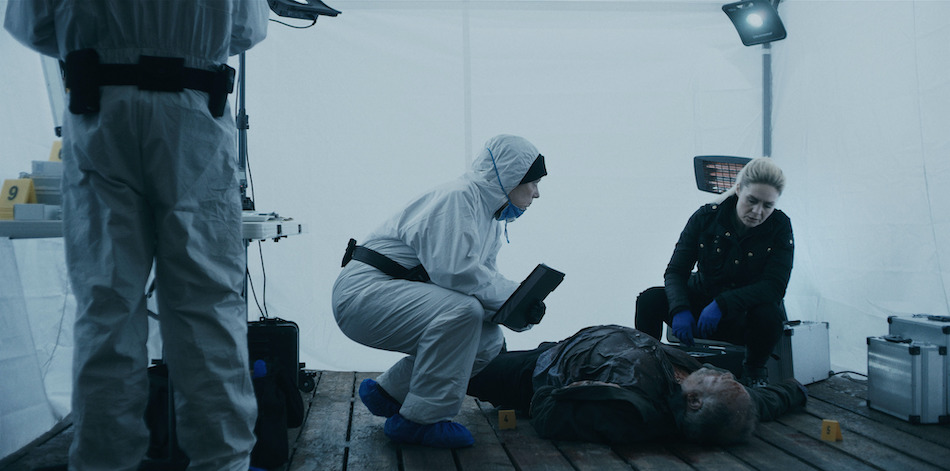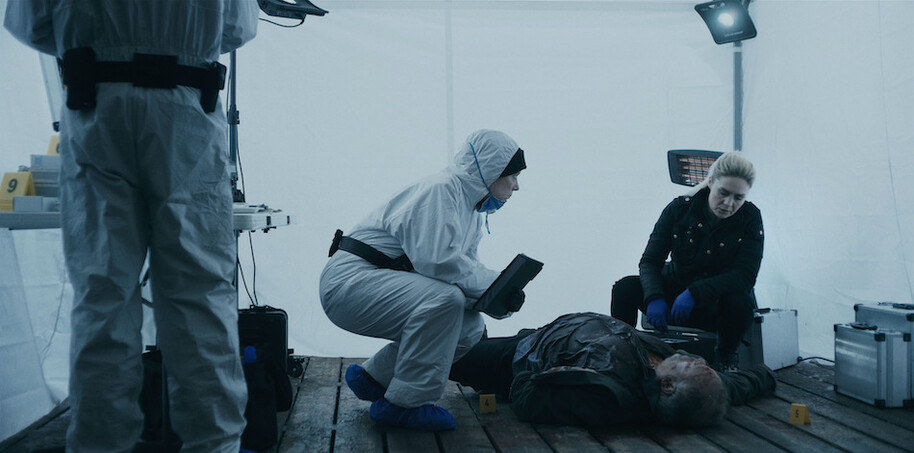 If you're into serial killer dramas, check out The Valhalla Murders. When an ex-drug dealer is found murdered, an Oslo detective must return to Iceland and help a police officer find the killer, using a mysterious photograph as their lead. Want more like this? Discover more crime titles and learn more about The Valhalla Murders here.
---
We Are Who We Are 
Now streaming on BBC iPlayer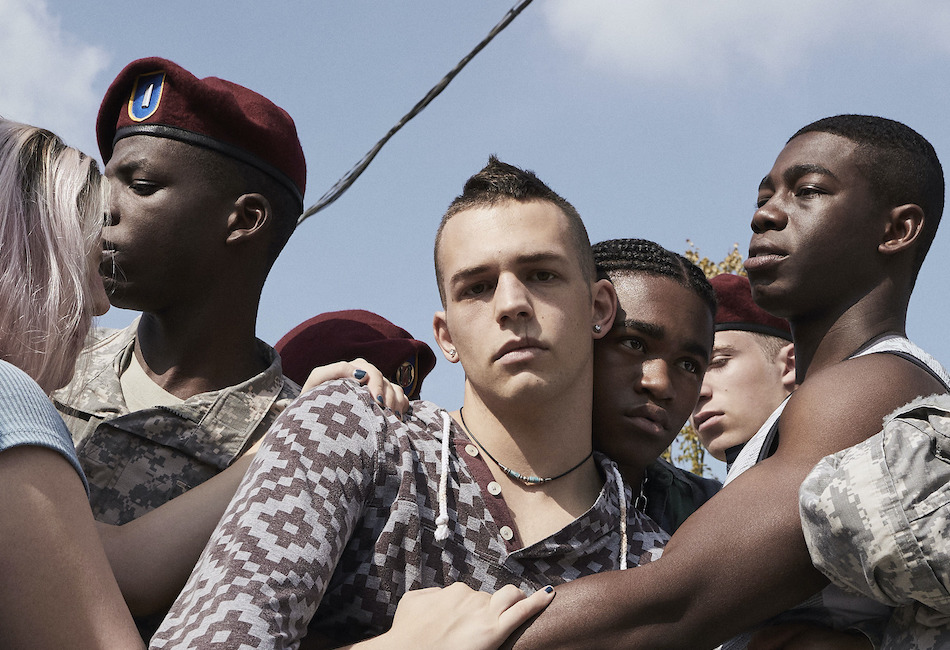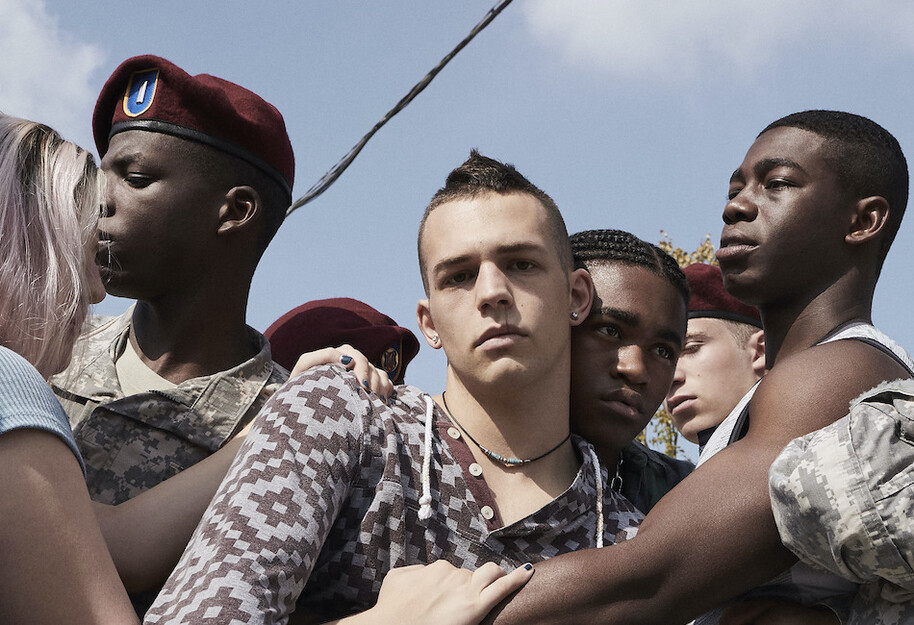 Looking for a new drama? The BBC are providing a brand new teen (adult-themed) drama called We Are Who We Are, which follows Fraser, the fourteen-year-old son of Maggie, who's life is uprooted from New York City in order to start a new chapter in their lives at an American military base in Veneto, Italy. At first Fraser isn't interested in making new friends; that is until he meets Caitlin.   
---
Small Axe 
Now streaming on BBC iPlayer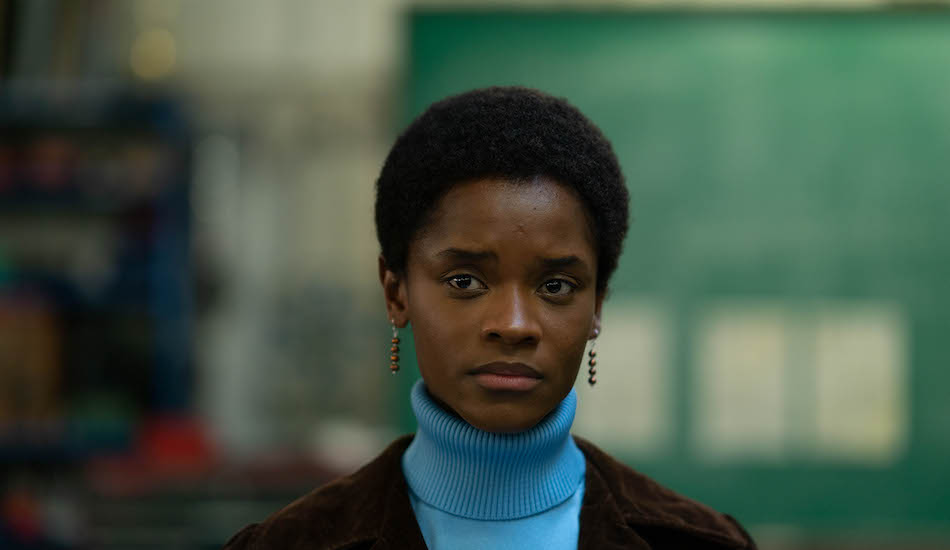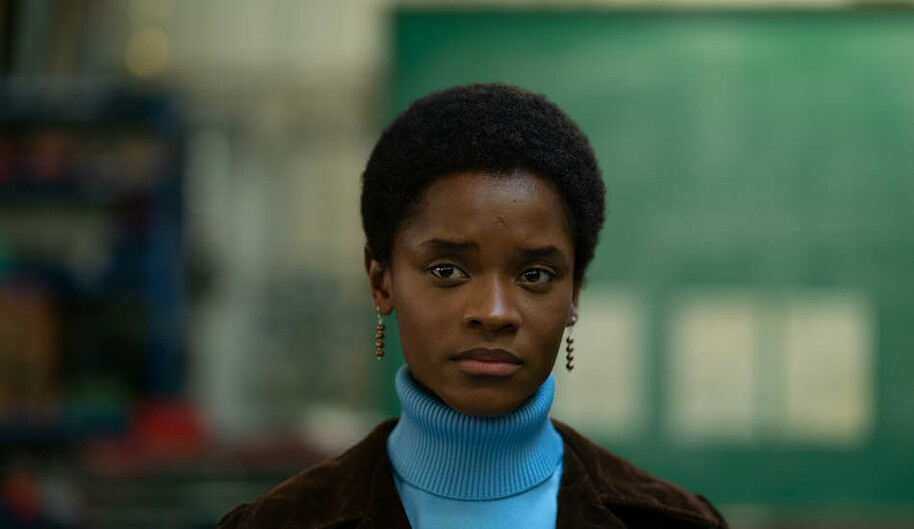 Small Axe is a series of TV films coming to BBC One on Sunday, and will also be available to watch on BBC iPlayer. The series of films documents life in the West Indian community in London, and tackles the systemic racism in Britain. Watch the trailer here and find out who's starring in the mini-series. 
---
God Shave the Queens 
Now streaming on BBC iPlayer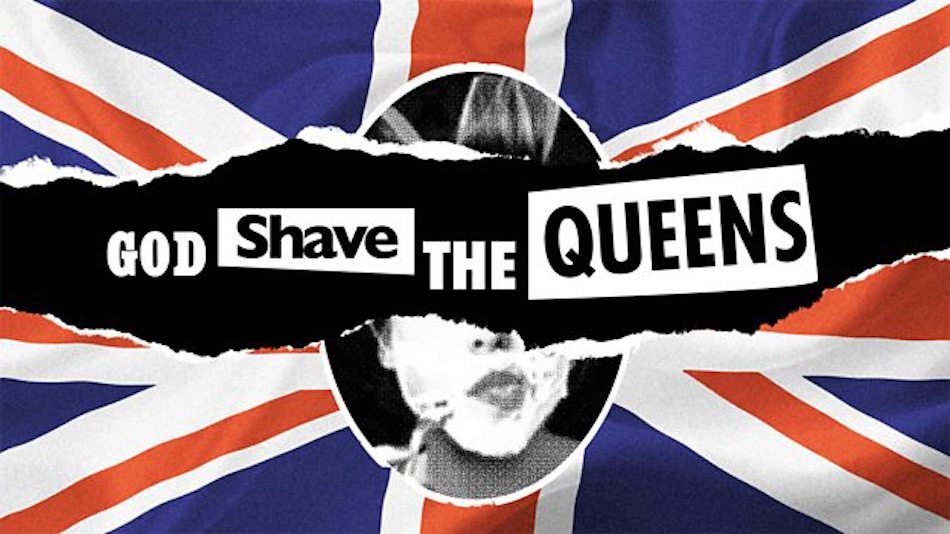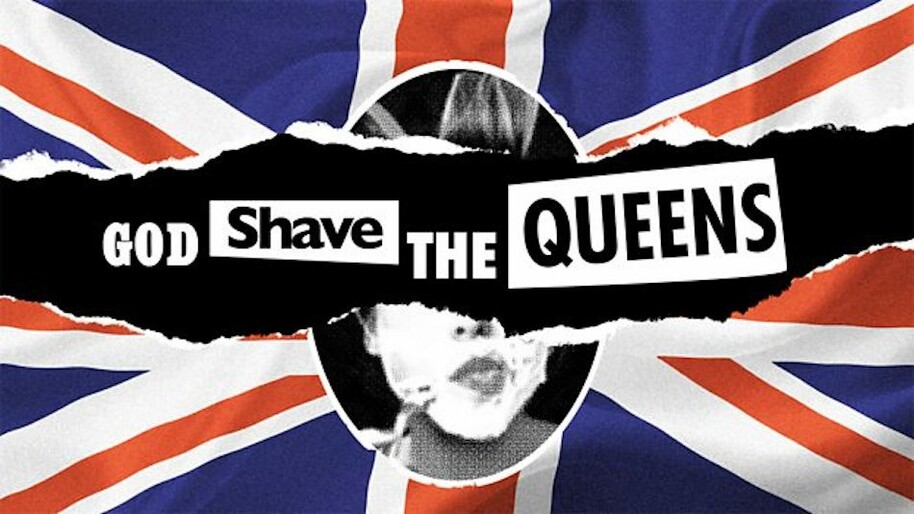 From the makers of Ru Paul's Drag Race, God Shave the Queens stars Alyssa Edwards as she helps UK drag queens get their acts together in time for curtain up. 
---
Hospital – Season 6 
Now streaming on BBC iPlayer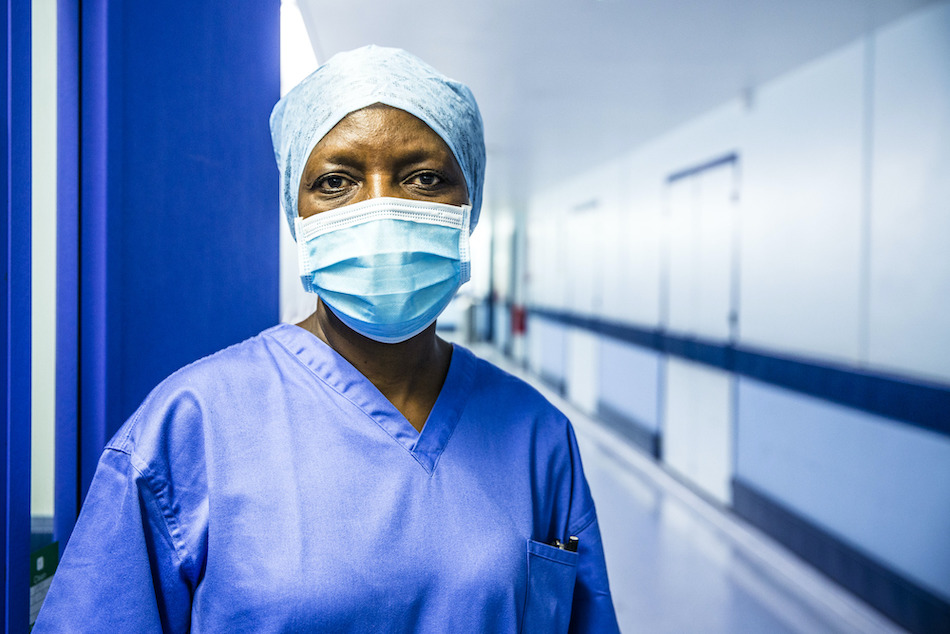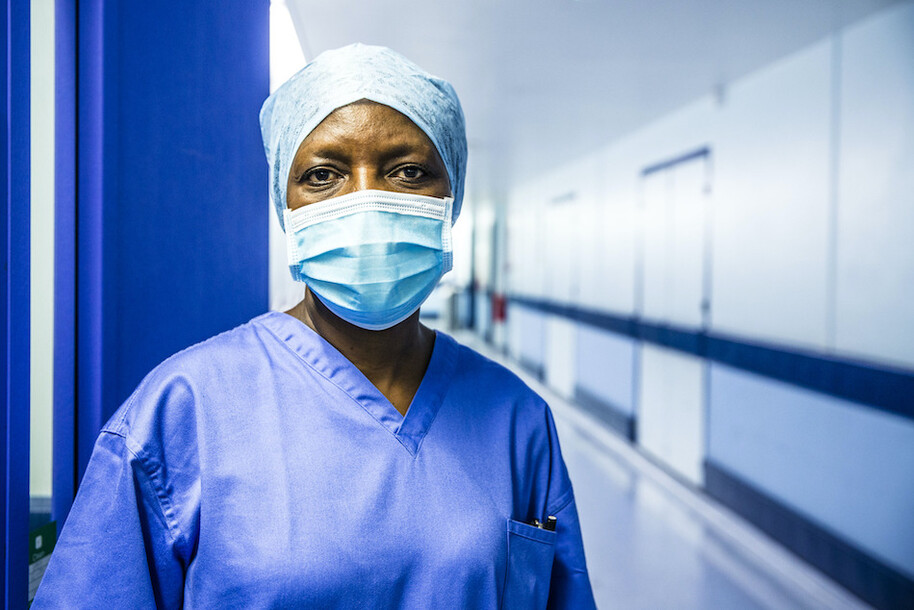 Another documentary on Monday night, Hospital returns for a sixth season, examining the day-to-day lives of NHS workers, with a heavy focus on the global pandemic at the Royal Free Lonson, one of the biggest NHS trusts in the country.   
---
Nigella: Eat, Cook, Repeat 
Now streaming on BBC iPlayer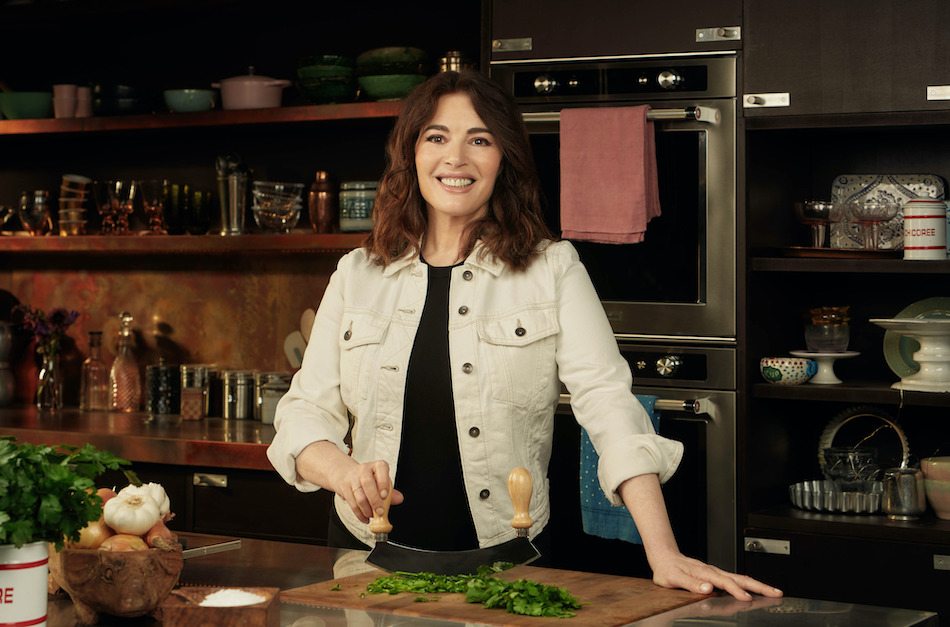 Our favourite TV chef Nigella Lawson is back with Nigella: Eat, Cook, Repeat, as she shares her must-do kitchen rituals and reveals where she gets her inspiration for her top recipes.  
---
Industry 
Now streaming on BBC iPlayer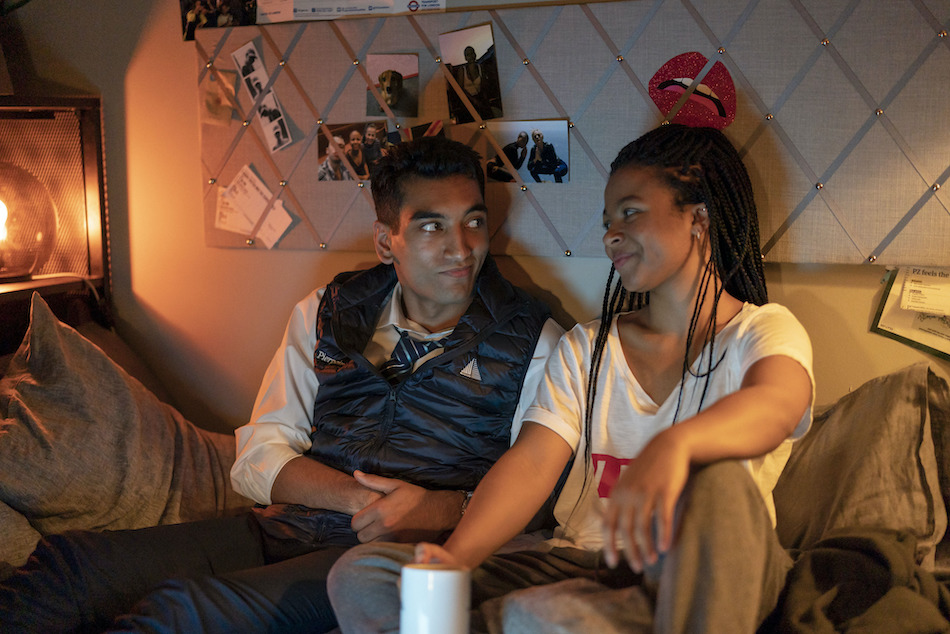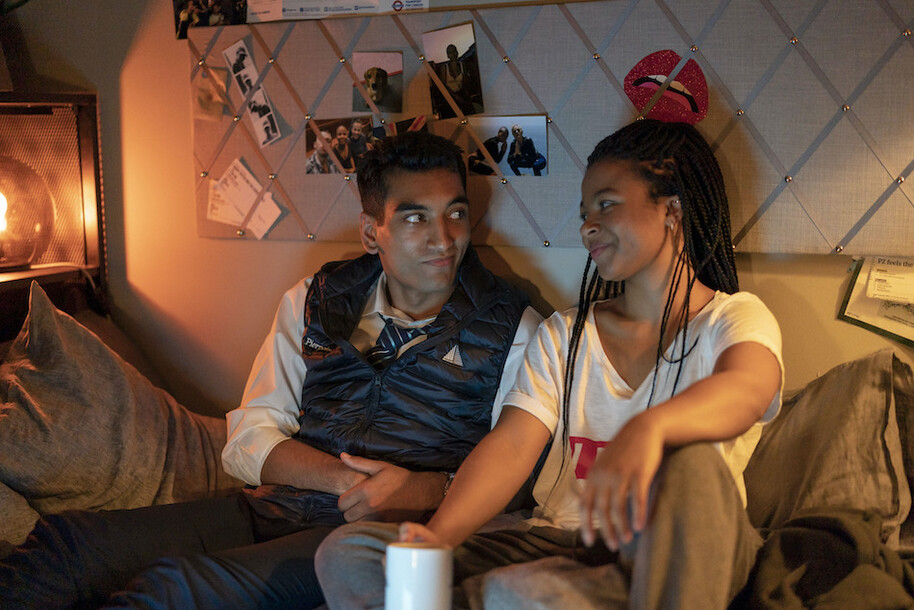 Industry follows the lives of 5 recent university graduates who begin their careers in one of the most pre-eminent financial institutions in the world. Will they all pass the tests they face? 
---
Masterchef: The Professionals (Season 13) 
Now streaming on BBC iPlayer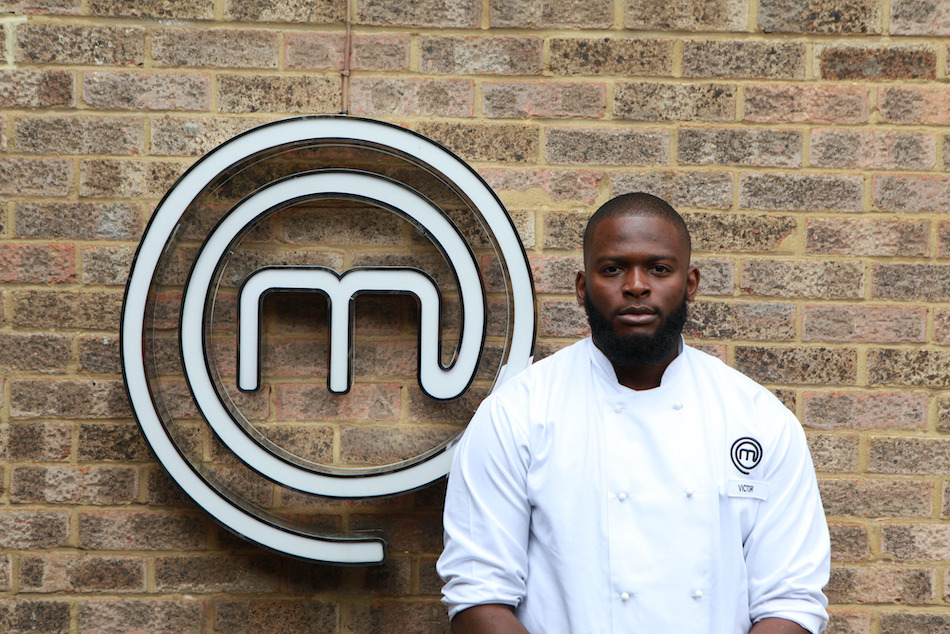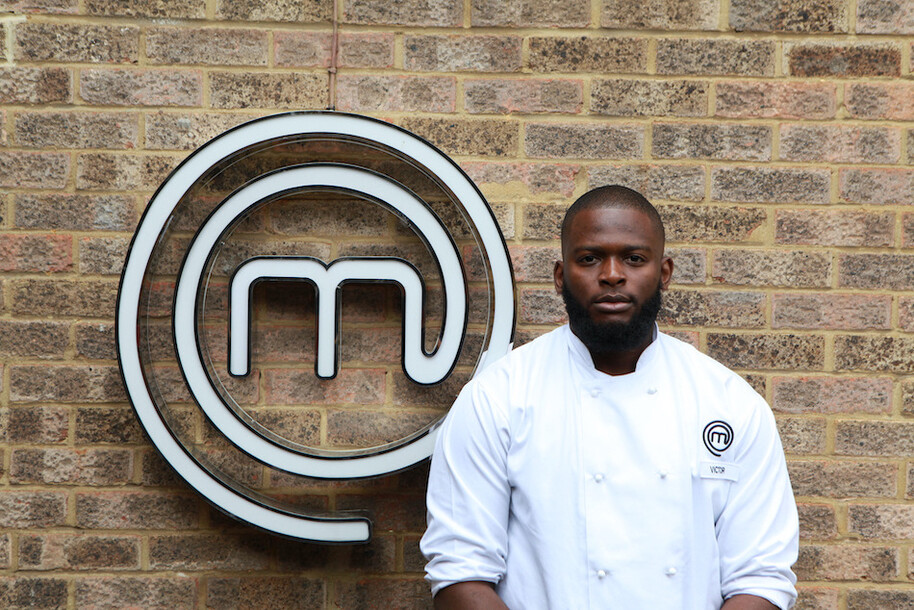 Masterchef: The Professionals is back for a 13th series, and four professional chefs will tackle three difficult challenges that will put their skills to the test. Will they make it through to the final? 
---
12 Puppies and us 
Now streaming on BBC iPlayer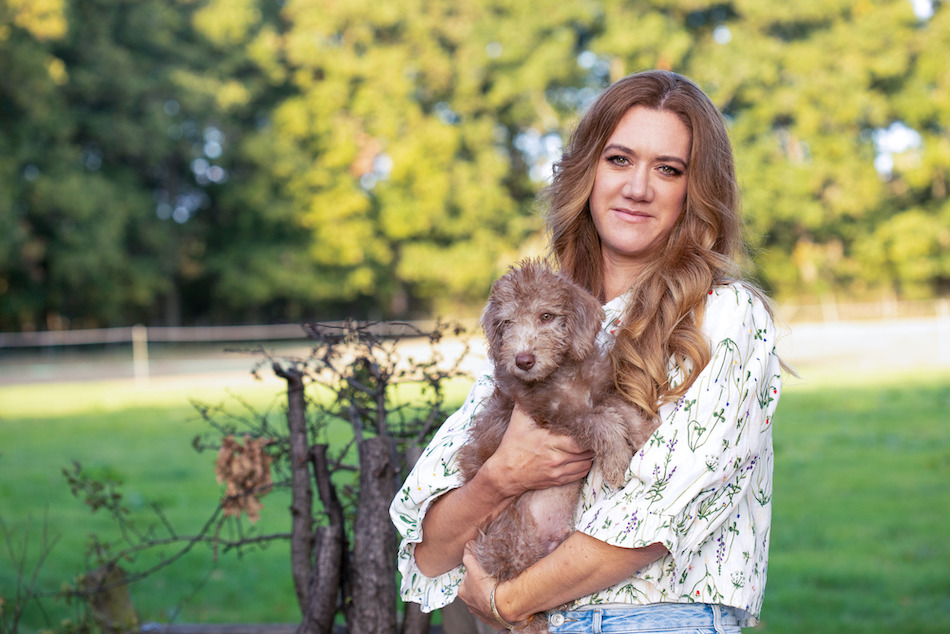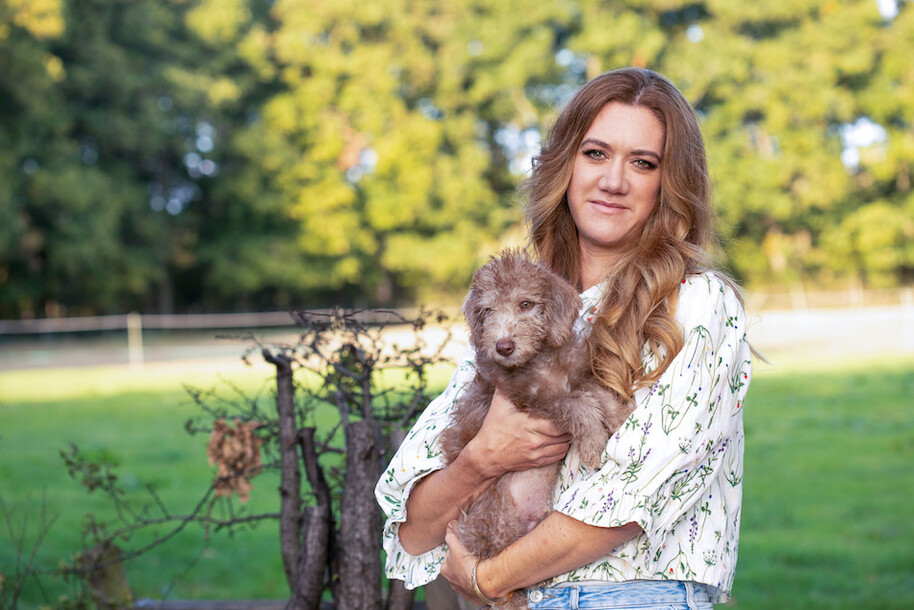 If you love dogs, you're going to want to tune in to 12 Puppies and Us, as owners introduce their new pups, who are slowly getting used to their new environment. What's not to love? 
---
Saving Britain's Pubs with Tom Kerridge 
Now streaming on BBC iPlayer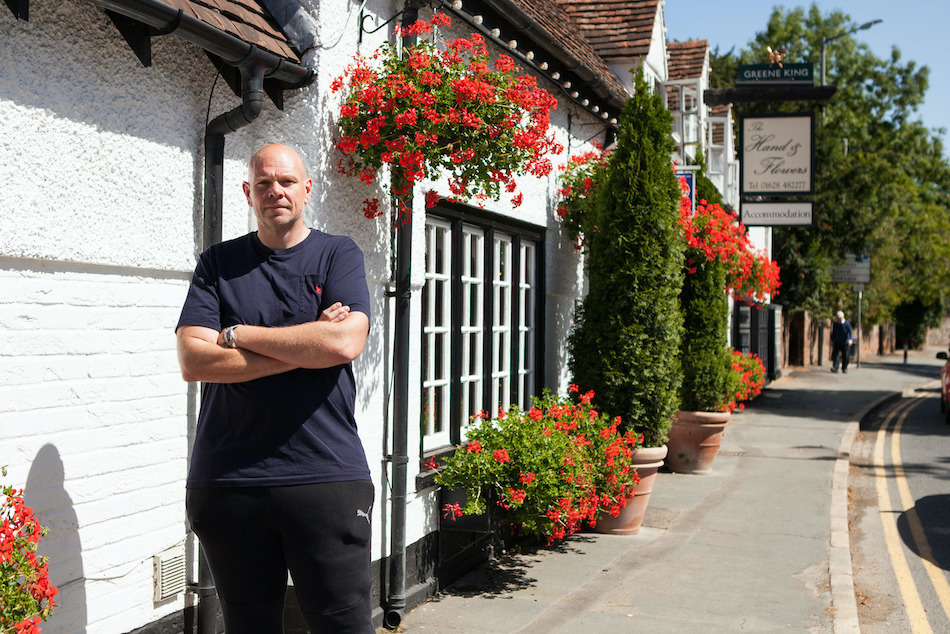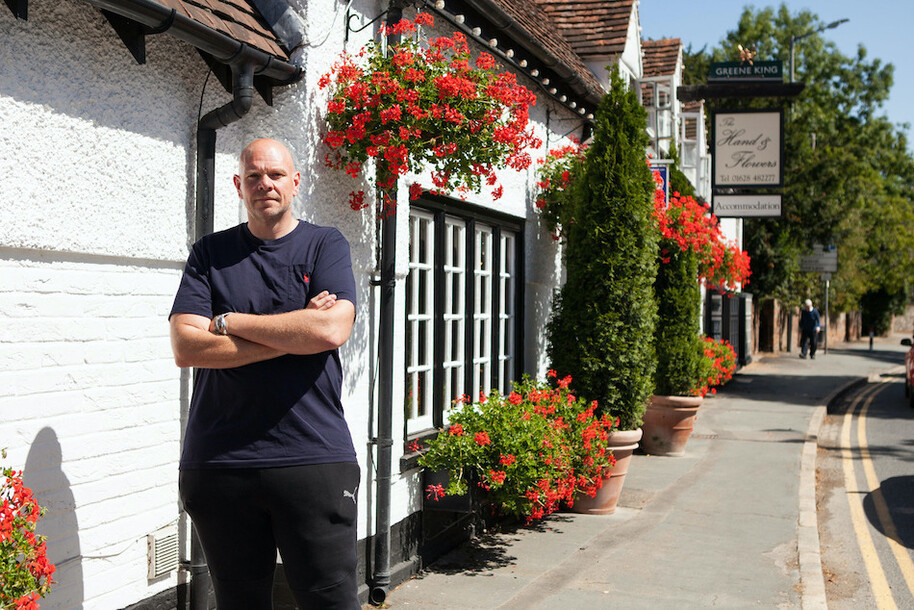 Not into pups? How about pubs? Saving Britain's Pubs with Tom Kerridge  explores why on earth so many of Britain's beloved pubs are shutting down. Kerridge sets out to bring the pubs he loves back to life, and he's determined to save a 300-year-old freehouse in Cornwall from closing forever.  
---
The Rap Game UK (Season 2) 
Now streaming on BBC iPlayer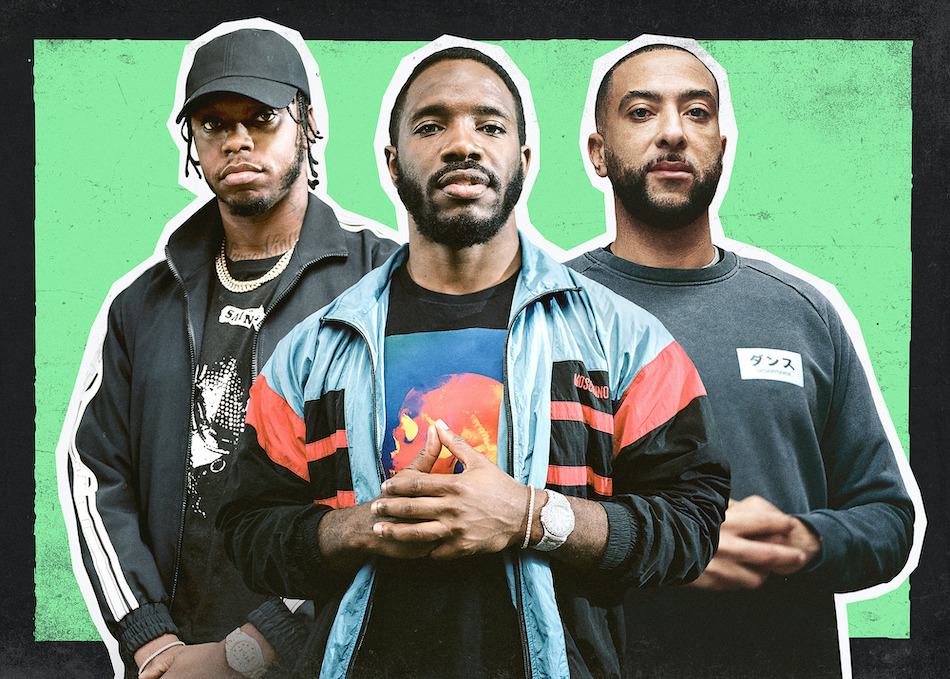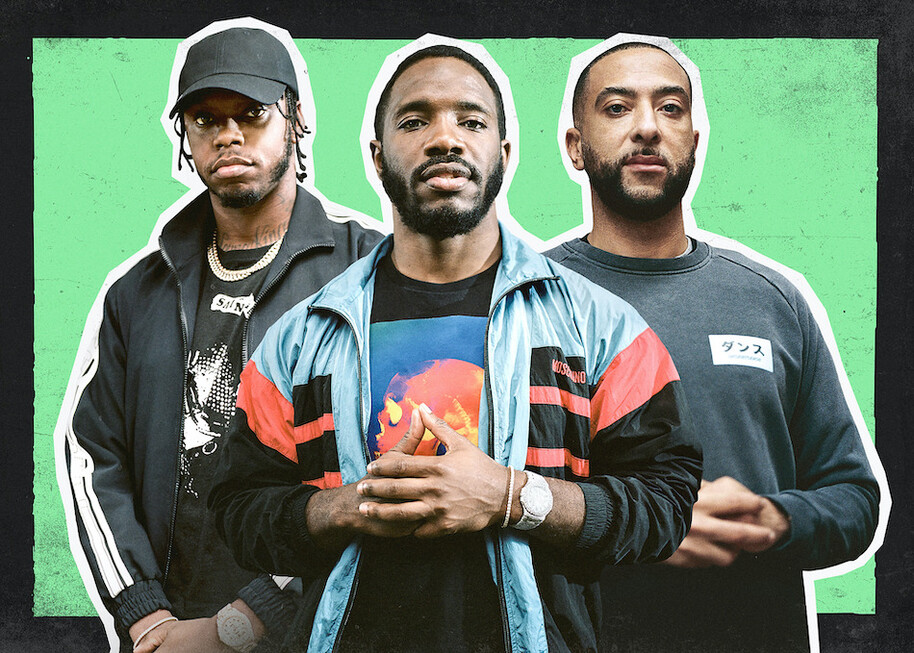 Kind of like X Factor but for rappers, DJ Target and Krept and Konan are on the search for the next British rap star. Watch as six artists are asked to rap about a key experience in their life for the guest mentor, Rapman.  
---
Roadkill 
Now streaming on BBC iPlayer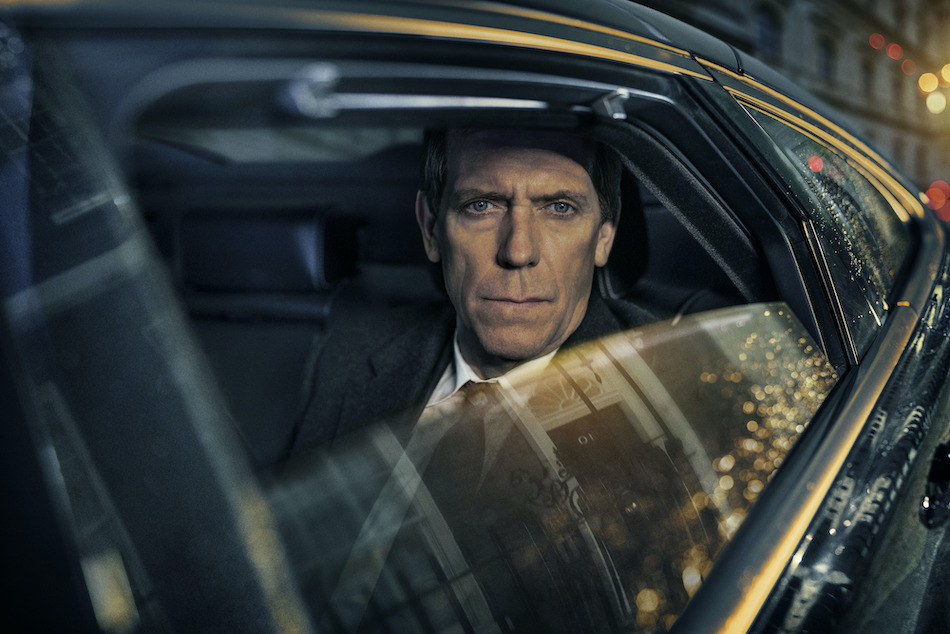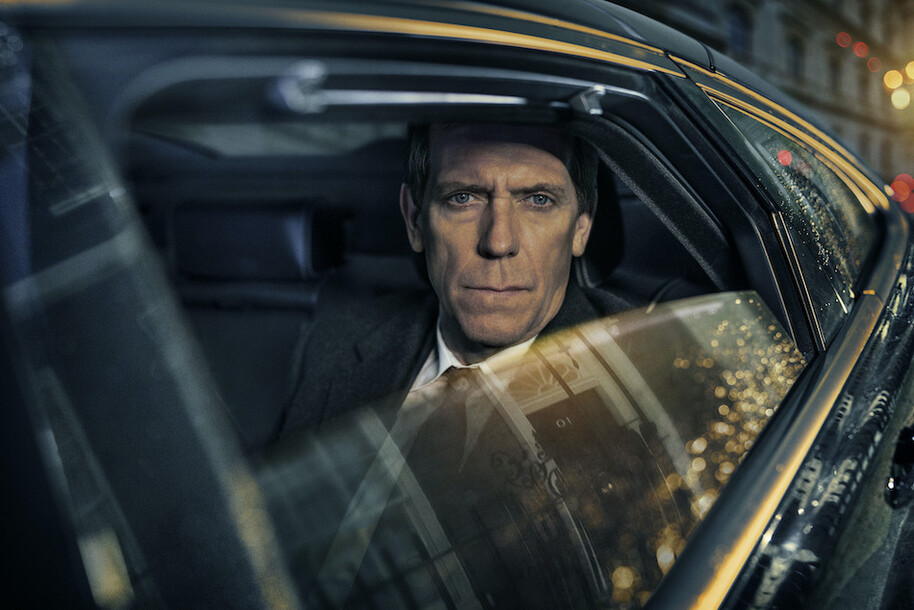 Stars Hugh Laurie as Peter Laurence, a charismatic government minister with a burning secret. Could the person who knows his truth disrupt his chances of a big promotion to high office? Tune in to find out! 
---
| | | |
| --- | --- | --- |
|   |   |   |
| Get the best TV picks of the week from our team of telly experts |   | Find out what's new on your favourite channels every week |
---
Follow us
Get the latest telly news and updates PLUS access to competitions and exclusive content