Anti-Valentines Day movies on Netflix
It's not even Valentines Day yet and we're already trying to forget about it, and if you are too, we've compiled a list of our favourite movies streaming on Netflix that will make you forget all about Valentines Day, and instead get you geared up for Anti-Valentines Day!
HORROR MOVIES
---
Friday the 13th
Summer camp Camp Crystal Lake has been shut for years, but when entrepreneur Steve Christie reopens the site, a group of counsellors are brutally murdered.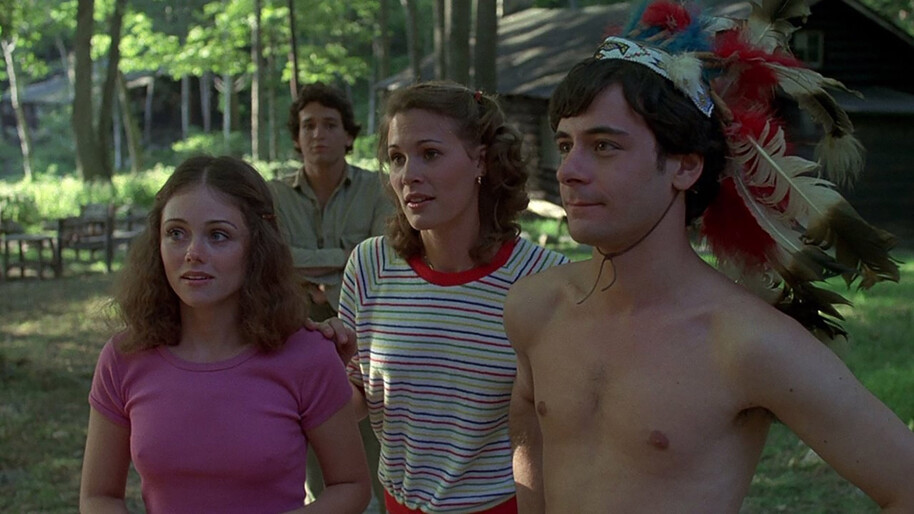 Why should you watch it? 
If you just hate romance, and want a good old fashioned murder movie, Friday the 13th is a classic! 
 
The Purge
When a wealthy family fall prey to the purge, even their high-tech security system wont keep the crime away, and when they try to help somebody on the run, they become entangled in something much deadlier. 
---
Hush
After moving into the woods to live a solitary life, a deaf writer seems content with her life until a masked man appears in her window, with sinister plans to kill her.
---
10 Cloverfield Lane 
We'll let you know when it's back on Netflix!
Imagine waking up in somebody's bunker and they tell you that the outside world is now inhabitable, but that you'll be safe in the bunker... this is exactly what happens to Michelle, who decides her best course of action is to escape and see for herself... 
Why should you watch it? 
If you enjoy a good thriller movie, this one will have you constantly feeling on-edge. There's more than meets the eye in 10 Cloverfield Lane! 
---
Freddy vs. Jason 
We'll let you know when it's back on Netflix!
Ever wondered what would happen if your favourite slasher movies bumped heads? Find out in Freddy vs. Jason, where Freddy decides to resurrect Jason to help him terrorise the people of Springwood, only things don't go to plan when Jason intrudes on Freddy's territory...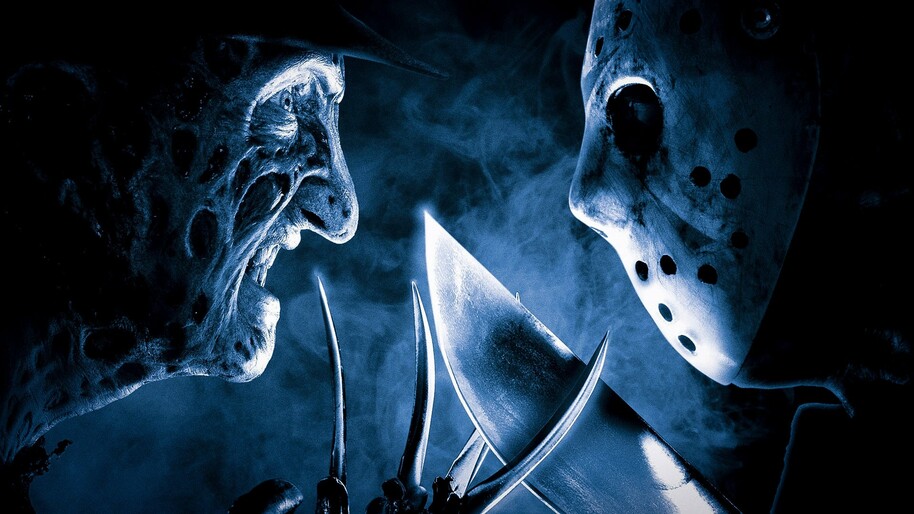 Why should you watch it? 
For a bit of horror-fun this valentines, what could be more scary/funny than two of the biggest monsters from the 80s battling it out? 
---
My Bloody Valentine
We'll let you know when it's back on Netflix!
Ten years has passed since a bloody massacre claimed 22 lives on Valentine's Day, and when Tom returns to his hometown where the murders were committed, he finds that he is the main suspect. The only person that believes he is innocent is his ex girlfriend.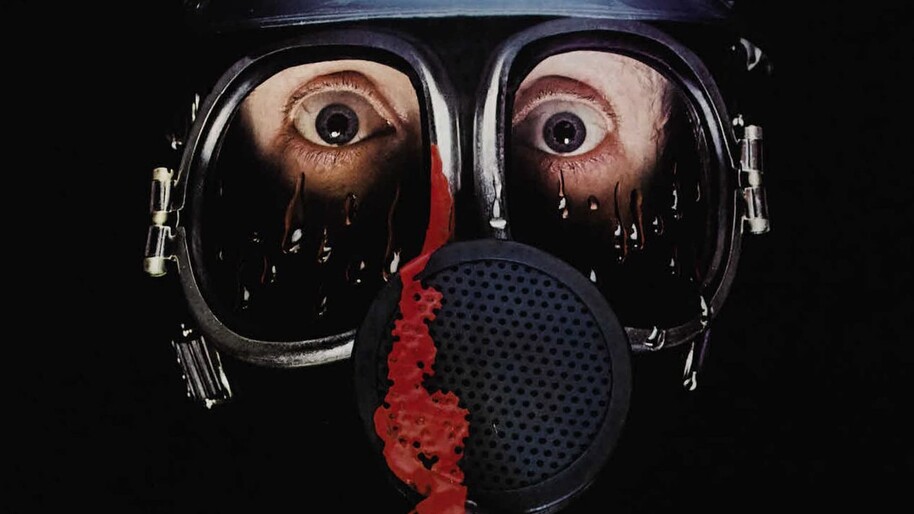 Why should you watch it? 
You've come to this list because you hate Valentine's Day, so it just makes sense to watch something that turns the celebration into a bloody massacre, right? 
---
Urban Legend 
We'll let you know when it's back on Netflix! 
Natalie, a student at university, becomes invested in urban legends when a series of murders floods the campus. Can she figure out the true cause?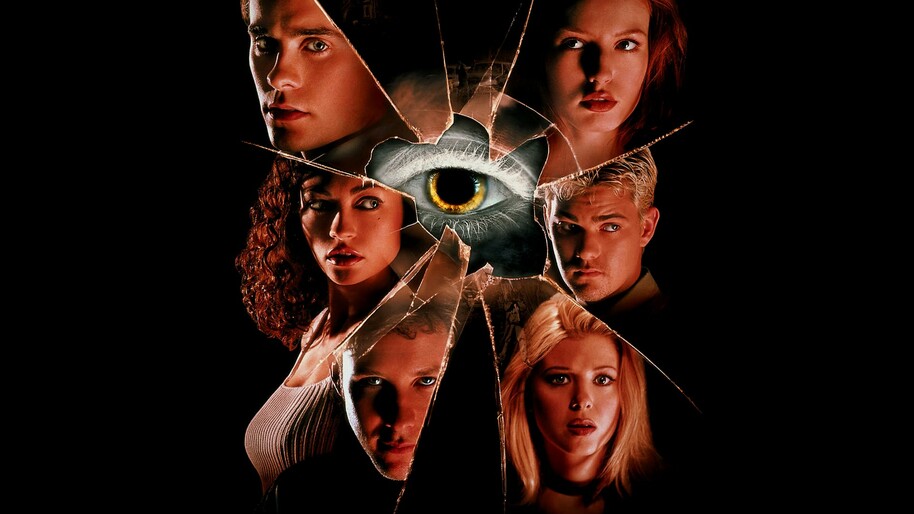 Why should you watch it? 
With big names like Jared Leto, Tara Reid and Joshua Jackson, this is the height of the 90s slasher movies, you really can't go wrong.  
---
CRIME MOVIES
---
Panic Room 
Starring Kristen Stewart and Jodie Foster, this thriller movie will have you checking your windows and doors are locked 3 times over. When intruders break into their home, mother and daughter hide in a panic room, but unfortunately for them the intruders want something inside the room, and they'll do whatever it takes to get it.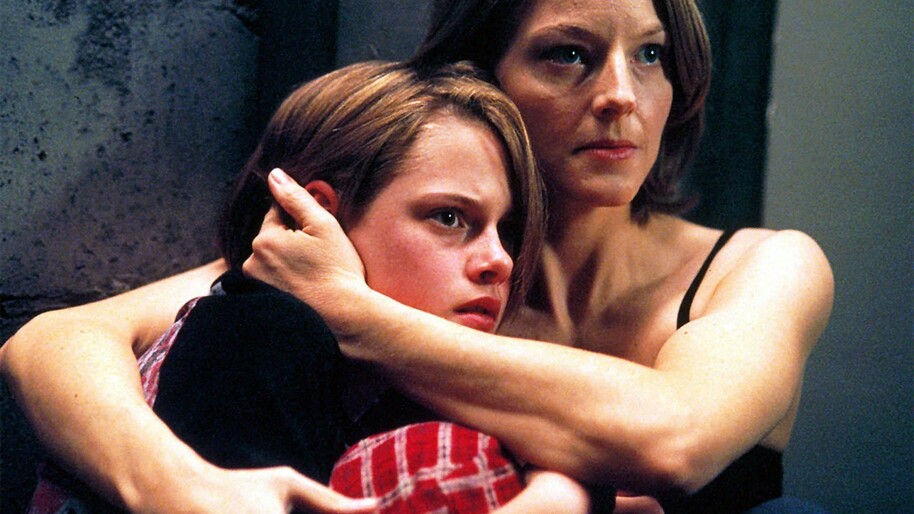 Why should you watch it? 
Focus on the love between mother and daughter rather than a romance? Yes please. Also good for people who receive valentines cards from their mothers.  
---
Uncut Gems
This is not your typical Adam Sandler film. When a charismatic jeweller makes a high-stakes bet to save his business, he's in for a bumpy and thrilling ride and must juggle his business, family and adversaries on all sides in pursuit of winning everything.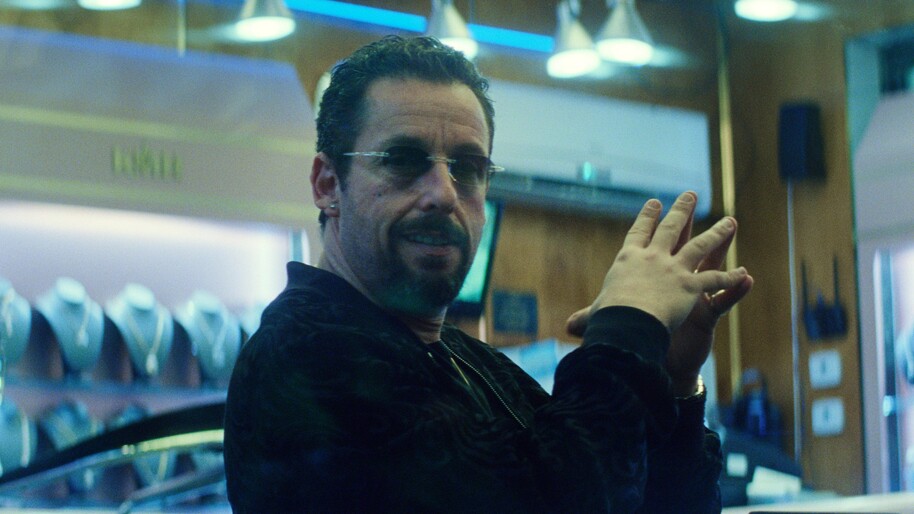 Why should you watch it? 
If you're after something serious, Uncut Gems is the right choice. It's seriously different to anything we've seen Sandler in before, and should be on your watchlist, anti Valentine's Day or not! 
---
The Devil all the Time
If you haven't yet seen Tom Holland, Sebastian Stan, Bill Skarsgard and Robert Pattinson all in one movie, you need to watch The Devil All The Time. About a young boy in a corrupt world, hell do anything to protect his loved ones, even if it means getting his hands a little dirty. Read our review here.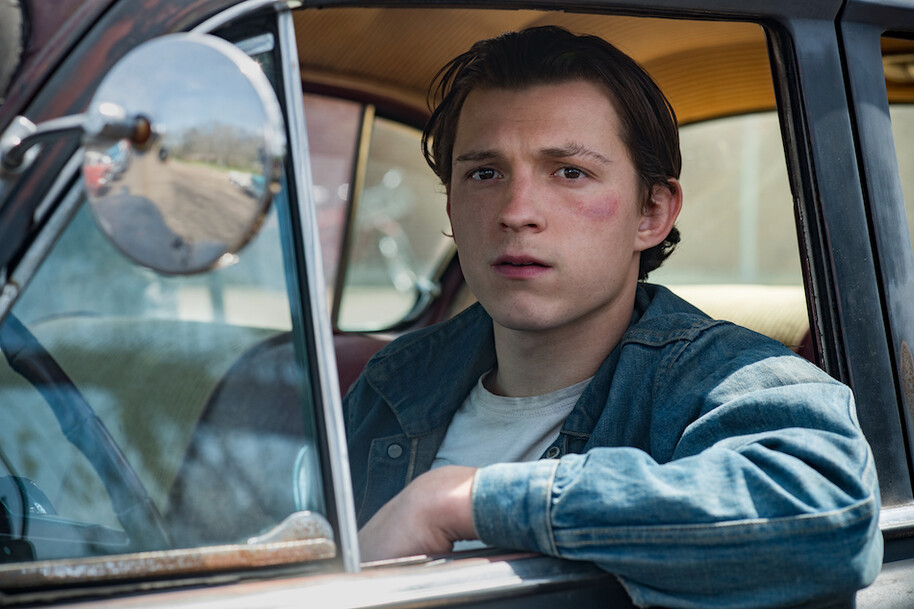 Why should you watch it? 
If the cast isn't enough to spark your interest, this film is perfect for fans of Prisoners.  
---
Nightcrawler
A petty thief named Louis Bloom brakes into the crime photography business, but his tactics to get the perfect crime shot take a dark and twisted turn in Nightcrawler, starring Jake Gyllenhaal.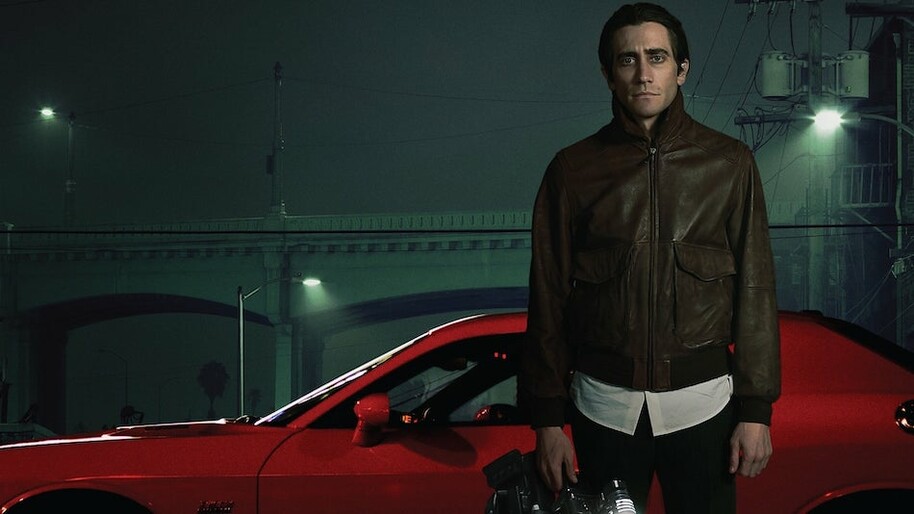 Why should you watch it? 
Perfect for anyone wishing to be alone and shut off from the world. This film will really make you feel like you're there! 
---
No Country for Old Men 
We'll let you know when it's back on Netflix! 
For a suspense crime thriller, No Country For Old Men is one of the modern day greats. When a hunter discovers two million dollars while strolling through the aftermath of a drug deal, a psychopathic murderer begins stalking him to get it from him.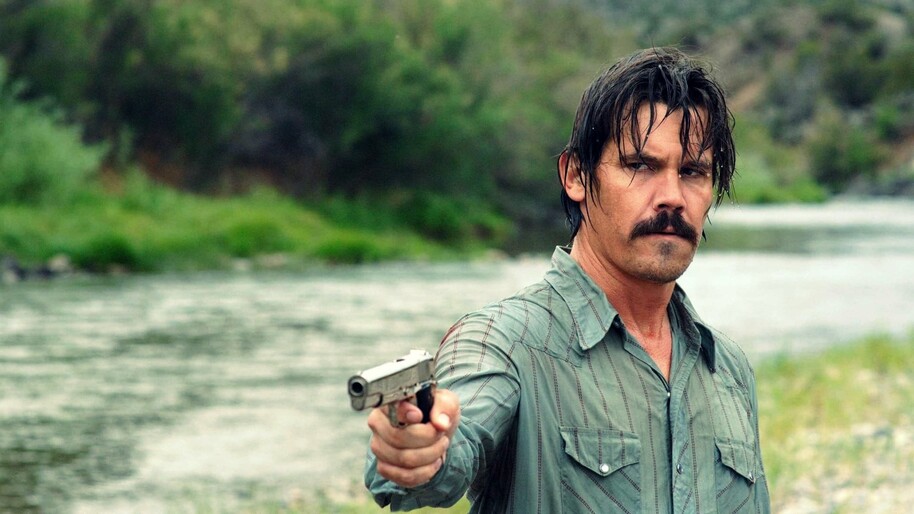 Why should you watch it? 
It's a dark, twisted tale. I mean, what could be more anti-Valentine's than a serial killer with a retractable bolt pistol?  
---
INDEPENDENT MOVIES
---
The Fundamentals of Caring  
The Fundamentals of Caring is a movie about friendship and hope, and stars Paul Rudd as a retired writer who suffers a personal tragedy. Now a caregiver to a disabled teen, the two embark on a literal and metaphorical journey of discovery.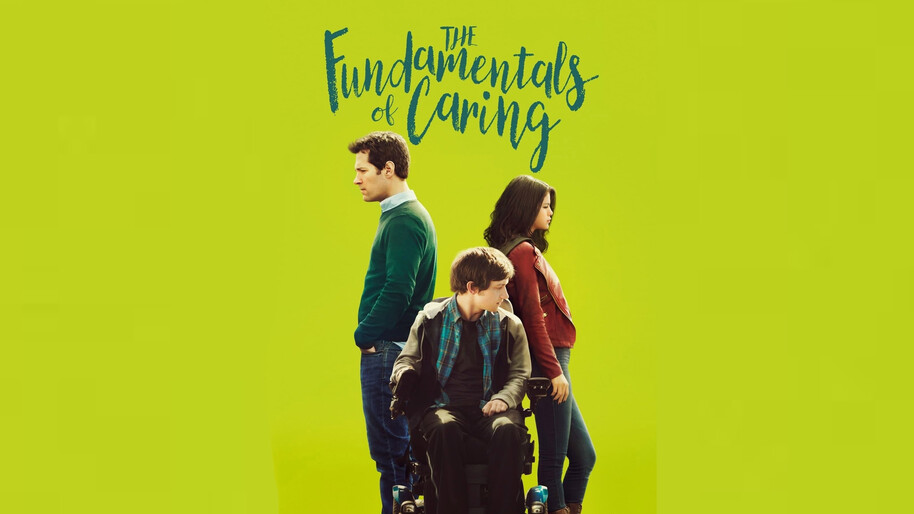 Why should you watch it? 
This movie is totally different to mainstream movies, and is perfect if you're looking to get away from all of that.  
---
Yes God Yes 
Starring Natalia Dyer (Stranger Things), this funny indie film will have you questioning day to day things like tossing a salad, arm hair and vibrating phones... A Catholic teen in the early 2000s discovers a new and exciting urge, and being on Jesus's time won't stop her from doing it.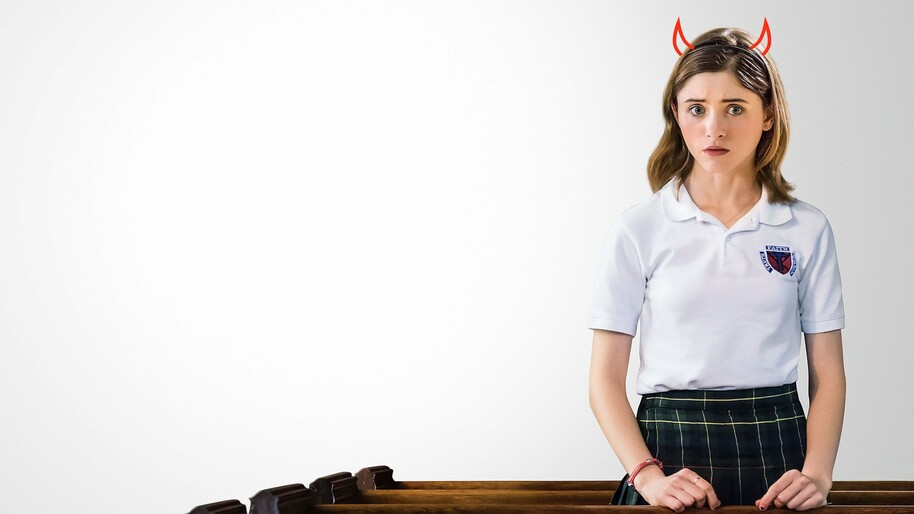 Why should you watch it? 
If you're looking for an awkward laugh, Natalia Dyer gives an outstanding performance as Alice, the Catholic school girl who comes to question everything she's been taught, and will make you root for her and her questionable decisions. 
---
| | | |
| --- | --- | --- |
|   |   |   |
| Get the latest on what's coming soon to Netflix this month |   | Find out what films are available for free on Freesat every week |
---
Follow us
Get the latest telly news and updates PLUS access to competitions and exclusive content