Our favourite TV shows featuring Suranne Jones
Have you been enjoying Suranne Jones' on your telly screens recently in Vigil? Us too. If you have binged the series so far and want to get your eyeballs on more Suranne, have a look at the shows below, specially selected to showcase some of the leading lady's most iconic roles.
Who is Suranne Jones? 
Suranne Jones was born and grew up in Middleton, Greater Manchester, in a home sandwiched between two farms. She took her first professional role at the age of 16, but has been acting from childhood when she played Gloria in a production of Wait Until Dark.  
Jones married in 2014, to screenwriter Laurence Akers, and the pair have one child. 
---
Suranne Jones' top TV Roles:  
 

Gentleman Jack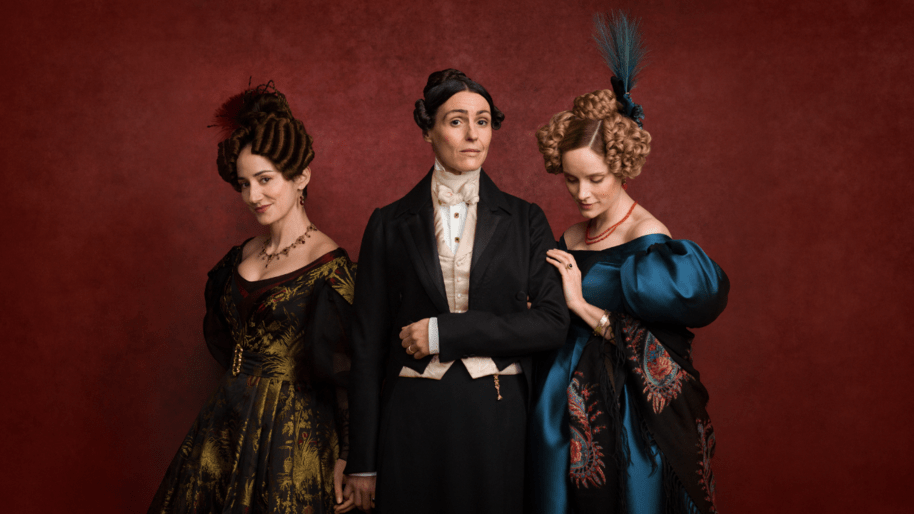 Based on the real nineteenth-century diaries of Anne Lister, Suranne stars as the industrialist and landowner, as she attempts to restore a Yorkshire estate that she has inherited. She also begins a secret romance with a local heiress, Ann Walker. The series portrays Lister as an eccentric, self-possessed and humorous, but doesn't brush over the struggle that Lister would have faced as a lesbian and female landowner during this time period. 
Season 2 of Gentleman Jack is now on BBC iPlayer and BBC One on Sunday nights at 9pm. Find out more about the new must-see series of Gentleman Jack!
---
Vigil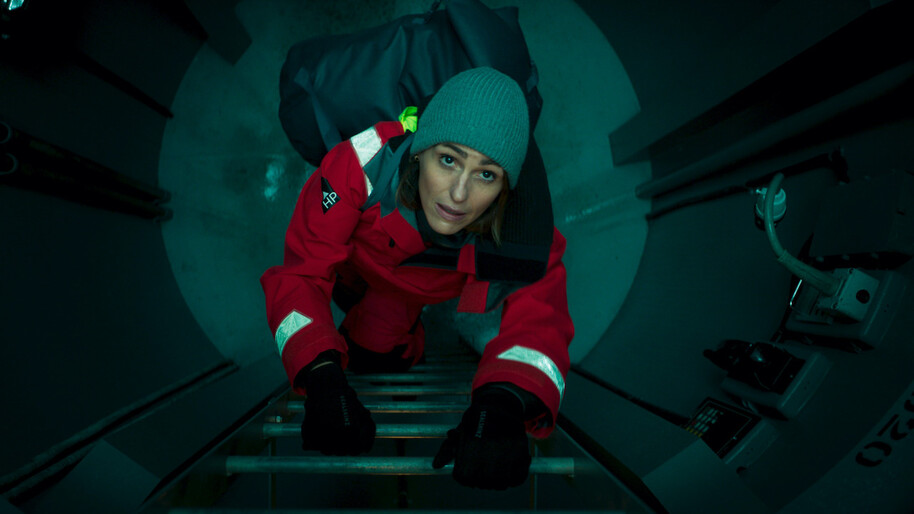 We've all been glued to our TV sets watching Suranne Jones' most recent show, Vigil. The thrilling drama is a submarine-based murder mystery crime drama which you can tune into every Sunday at 9pm on BBC One or stream on BBC iPlayer. After a member of the crew on HMS Vigil is found dead after a suspected heroin overdose, DCI Silva is called in to investigate. She must not only solve the mystery, but also go up against the very resistant navy, and a possible cover-up.  
---
Doctor Foster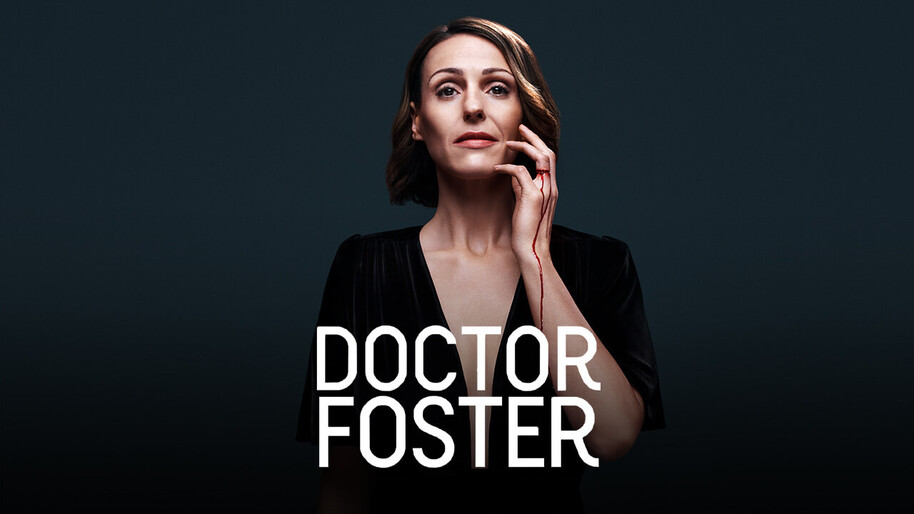 After finding a long blonde hair on her husband's coat, Dr Gemma Foster (played by Suranne Jones, of course) sets of down a path of obsession, trying to find out if her husband is having an affair with another woman. The show is tense, mysterious and gripping, winning a whole host of awards including earning Suranne the BAFTA for Best Female Performance. 
---
I Am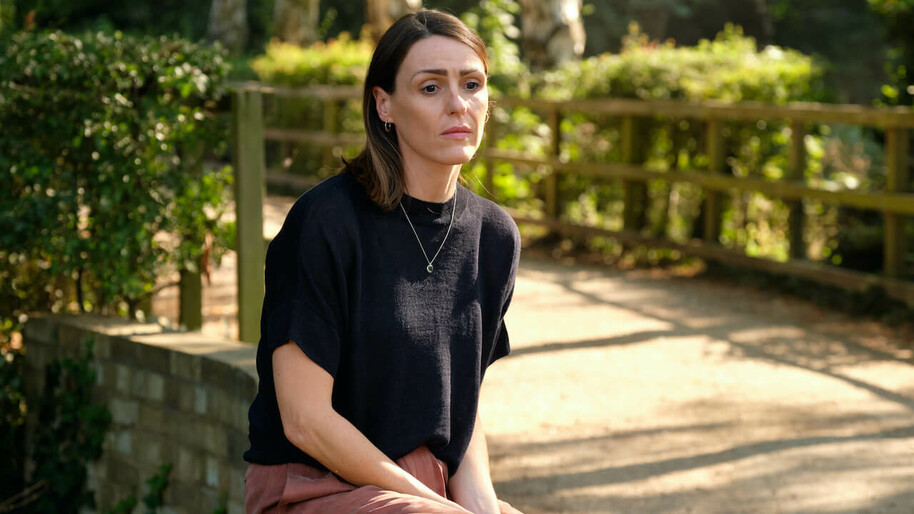 In this female-led anthology series, Suranne stars as the titular character in the first episode of the second season, I Am Victoria. Each episode is a collaborative project between the lead actress and the director, Dominic Savage, allowing them to shape the story both before filming as well as through improvised dialogue. This episode follows Victoria, a perfectionist with anxiety, as she moves ever closer to the edge of a breakdown. Nothing specific has set her off, but it seems that a build-up of stress and pressure over time have brought her to breaking point. This is a sometimes difficult watch, but is fantastically put together and the story will ring true to many people. 
---
Coronation Street   
How many British actors have had their start on Corrie? Suranne played Karen McDonald on the iconic soap from 1997-2004, taking the shows twists and turns within her stride. Throughout her time on the show, Karen got married for a £10 bet, pretended to murder her stepdaughter, and forged checks to aid her lover's scam. Just an average day in the office for me. Her fiery temper and pride got the better of her in the end, as she left Coronation Street on Christmas day 2004, following a divorce that crushed her dreams of being the next Posh and Becks. 
---
Unforgiven 
Quite a change from the world of soaps, in Unforgiven Suranne starred as the convicted murderer Ruth Slater as she is released from prison. Ruth sets out on a mission to find her sister, who was adopted after her arrest, and must face the demons from her past while adapting to life outside of jail. Unforgiven was nominated for Best Drama Serial at the 2010 Baftas. Suranne was also nominated for Best Actress for her role at the 2010 RTS Television award and the show won the RTS for Best Drama. 
---
Doctor Who 
While Suranne only appeared in Doctor Who briefly, she played a very iconic character. In the episode 'The Doctors Wife', the matrix of the TARDIS is transferred into the body of a woman named Idris, temporarily allowing the TARDIS a to speak and move in human form. While Idris' body can't hold the TARDIS for very long, it allows the Doctor and his oldest friend to finally talk to one another, before returning to the police box that we know and love. 
---
A Touch of Cloth  
*Warning: Some strong language* 
Proving that Suranne is the queen of all genres, she stars as DC Anne Oldman in this comedy spoof of "every British crime drama made in the last decade", according to creator Charlie Brooker. It is exactly what you would expect from the satirical and biting mind that gave us Black Mirror and Nathan Barley, full of sharp one-liners that won't let you watch a cop show in the same way again.  
---
Scott and Bailey 
From one police drama to another, Scott and Bailey was an idea thought up by Suranne and another Coronation Street alumni, Sally Lindsay, over a bottle of wine at the pub. In an interview with CultBox, Suranne said 'We were talking about how it'd be great to have a female-led programme that wasn't wife-of, sidekick-to, mother-of, mistress-to… all that kind of stuff', and so Scott and Bailey was born! The show ran for five years and enjoyed consistently high ratings and viewing figures. Plus it also starred one of our other favourite actors, Lesley Sharp... 
---
| | | |
| --- | --- | --- |
|   |   |   |
| Get the best TV picks of the week from our team of telly experts |   | Find out what's coming up this week on Freesat's TV Guide |
---
Follow us
Get the latest telly news and updates PLUS access to competitions and exclusive content
- Written by Kobe Reynders