Top 5 shows starring Nina Toussaint-White
Having recently starred in Channel 5's Witness Number 3, Nina Toussaint-White is in the spotlight of British crime TV right now, so to celebrate we're taking a look at the top 5 TV shows starring Nina Toussaint-White! Do you recognise the shows on this list? Keep reading to find out!
Witness Number 3 
My5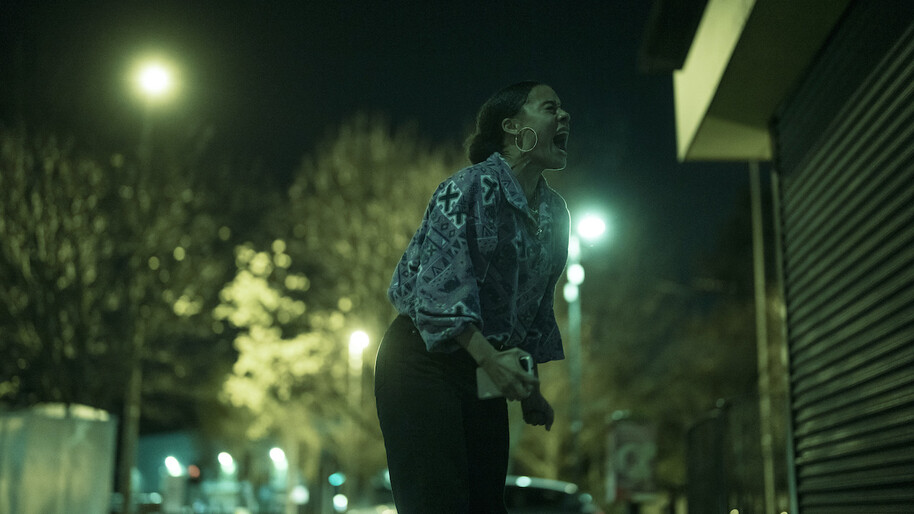 In her latest series, Nina Toussaint-White portrays the main protagonist in Witness Number 3: a single mother named Jodie, whose life changes forever when she unwittingly becomes a key witness in a murder trial. She soon begins to receive ominous text messages, memes and links to her phone from a local gang that the killer is a part of. On speaking about her character in the new Channel 5 show, Toussaint-White said:
"She's a single mum. She owns a hairdressing salon. She's a strong part of her community. She's very community-led and based and one morning, she's at work, [and] she looks at her window and she sees two men crossing the road. Now, this seems like nothing out of the ordinary. But the police – a few days later – they put out an appeal for people to step forward and make a statement. And Jodie, being the girl who does the right thing, steps forward to make this statement, thinking that whatever she says has little to no weight in their investigation..."
Find out more about Witness Number 3.
---
The Sister 
ITV Hub 

In the ITV series The Sister, which hit screens in late 2020, Toussaint-White played DCI Jackie Hadley and was an integral character to the plot of the thriller series. The show is about a married man whose life is completely turned upside down when a ghost from his past turns up on his doorstep. Jackie is the best friend of the lead character Nathan's wife, Holly, and is appointed to investigate the disappearance of Holly's sister.  
Find out more about The Sister.
---
Bodyguard 
Netflix 
With a flair for detective work, Toussaint-White plays DS Louise Rayburn in BBC hit series Bodyguard, a political thriller which stars some of the biggest names in British TV; Richard Madden (Game of Thrones), Keeley Hawes (Spooks), Gina McKee and Sophie Rundle, among others. The series follows a war veteran named David Budd, who becomes a police sergeant at the Metropolitan Police Service in London. When he gets assigned to protect the home secretary, he finds himself at odds with her policies and personality. Nina's character is interwoven into the plot as the Counter Terrorism Officer with SO15, who's investigating the recent streak of bomb attacks.  
Watch the trailer below:
---
Switch 
Apple TV for £1.49 per episode 
For a little trip down memory lane, some of you will remember the supernatural series, Switch, a romantic comedy-drama about the lives of four women in their twenties living in Camden Town. They live seemingly normal lives, and maintain a tight bond with each other, and pursue budding careers. There's only one thing that sets them apart from the rest... they're witches. In the show, Nina Toussaint-White plays Jude Thomas, an aspiring fashion designer who values hard work and friendship more than anything. If she sees something she wants, she'll get it. Out of the four elements, Jude represents Fire!  
Check out this super YTK trailer below!
---
GameFace  
All4 (currently unavailable on Freesat) 
The British sitcom created by and starring Roisin Conaty also stars Witness Number 3's Nina Toussaint-White as Lucie, the best friend of Conaty's character Marcella. Marcella is an aspiring actress who dreams of making it big time, however she must overcome a number of obstacles in order to fulfil her dream. For a good laugh, GameFace is a must-see. 
Check out the first episode below: