Freesat's top picks of Jodie Comer TV shows
Finished Killing Eve and are looking for your next Jodie Comer fix? From thrilling drama to coming-of-age comedies, historical princesses to deadly assassins, Comer has flexed her fierce acting chops in an amazing range of roles over her career. Let's take a look at our top picks of Jodie Comer shows...
Who is Jodie Comer?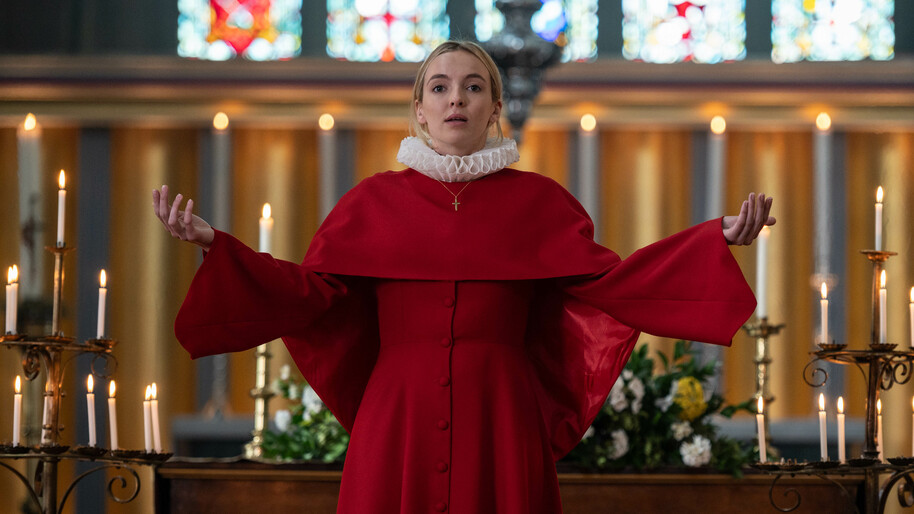 Many wonder where Jodie Comer grew up, especially after hearing her many different accents in her role as international assassin Villanelle in Killing Eve. Her Russian accent is just as convincing as her posh English, French, Italian, German and many more.  
In fact, Jodie Comer is originally from Liverpool, UK. Comer told The Metro that she mastered her many accents from when she was young, practicing different accents and mimicking people on the TV as a sort of game with her dad. Clearly, the game paid off because Jodie has fast become one of the most sought after actresses around, winning multiple awards including two TV Choice Awards for Best Actress (2019 and 2022) and a Primetime Emmy for Outstanding Lead Actress in a Drama Series (2019).  
Now let's take a look at the great shows Comer has featured in which earned her all this acclaim!  
---
Killing Eve 
Stream on BBC iPlayer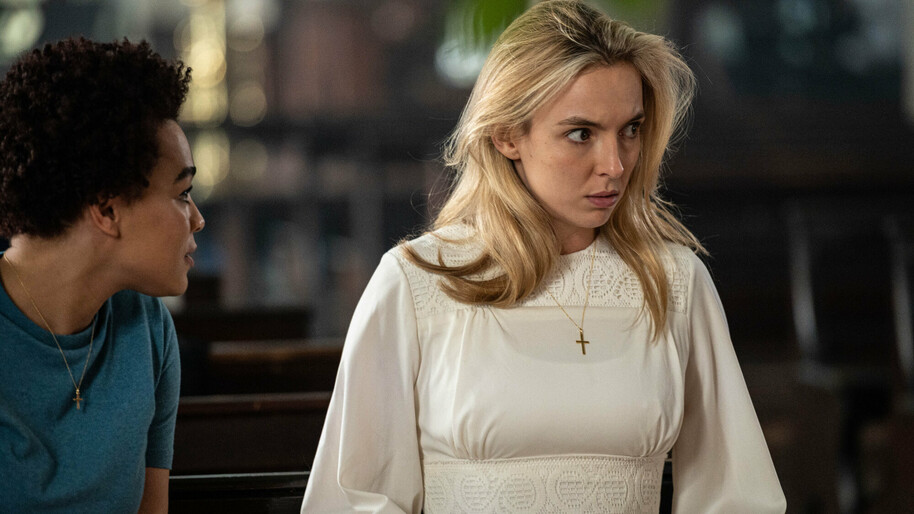 Comer's most iconic role was for Killing Eve, a violent but funny thriller that follows Eve Polastri (Sandra Oh), a spy for MI5 who sets out to track down a stylish, complicated and lethal international assassin (played by Jodie Comer.) The two quickly become obsessed with each other, their twisted game of cat-and-mouse leading to lethal consequences. The combination of a perfect cast, Phoebe Waller-Bridges witty writing and some seriously edgy fashion, Killing Eve was an immediate hit. 
 With the fourth and final season coming to BBC iPlayer, we'll all get one last chance to see Comer as Villanelle. Find out more about the upcoming season of Killing Eve.  
---
Thirteen 
Watch now on BBC iPlayer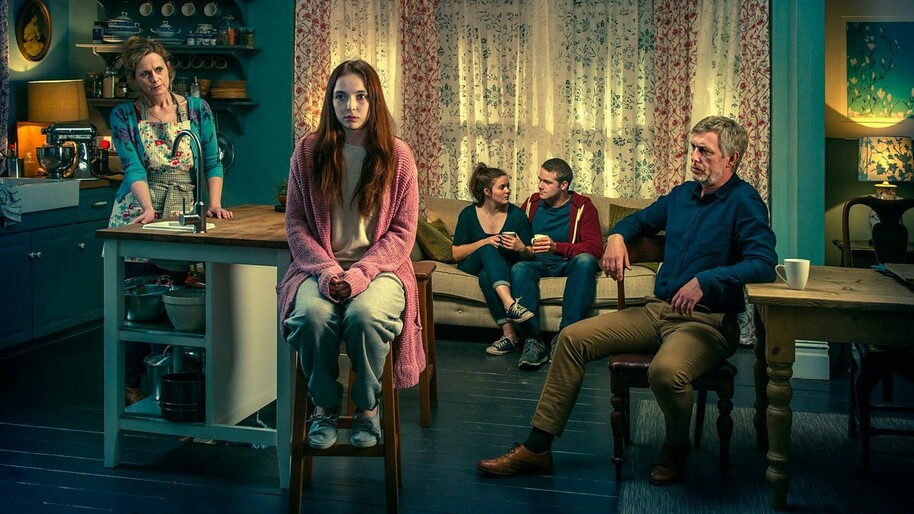 Comer stars as Ivy Moxam in this 5-part drama, a young girl who was kidnapped when she was just thirteen and has been missing for thirteen years. Then, suddenly, Ivy reappears at 26-years-old, opening old wounds and bringing shocking secrets to the surface. Watch Thirteen now on BBC iPlayer.  
---
Doctor Foster 
Watch on Netflix or BritBox 
Jodie Comer also features in another British BBC favourite, Doctor Foster. Comer plays Kate Parks, the 'other woman' who Dr Gemma (Suranne Jones) finds has been having an affair with her husband, Simon, for two years, leading to a messy drama which had all our eyes glued to our screens.  
---
Help 
Watch on Prime Video or All4*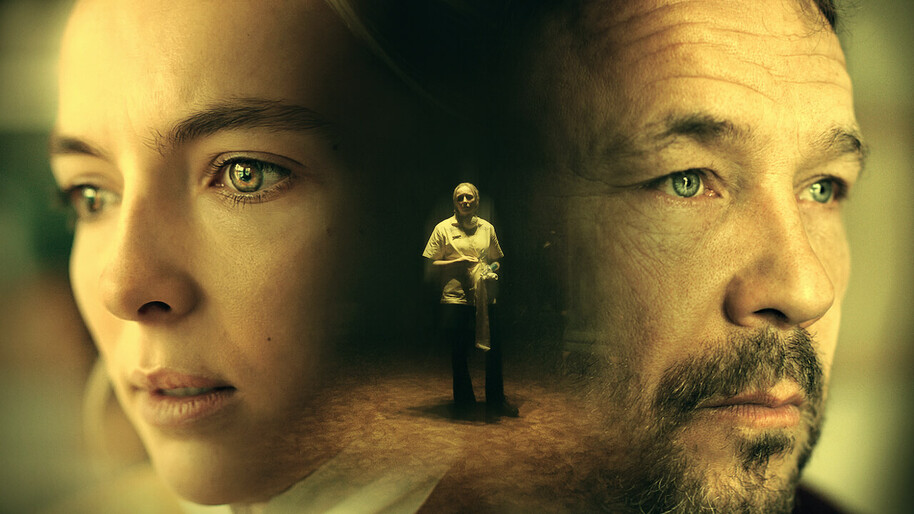 In this incredibly moving drama, Jodie Comer stars alongside Stephen Graham as a nurse in a care home during the COVID-19 pandemic, leaving her elderly patients at risk. Meanwhile, a bond forms between her and one patient in particular who has early-onset Alzheimer's.  
*Please note, All4 is not currently available on Freesat 
---
My Mad Fat Diary 
Watch on Netflix, BritBox and All4* 
Starring Sharon Rooney as 16-year-old Rae Earl who tries to start fresh after struggling with some serious body and mental health issues, this 90s set teenage drama follows Rae and her new friends around Lincolnshire. Comer plays a lead role as Chloe, Rae's popular and beautiful childhood friend. Their complicated frenemies relationship is a constant theme throughout the show and was vital to the complex comedy-drama.  
*Please note, All4 is not currently available on Freesat 
---
The White Princess 
Watch on Prime Video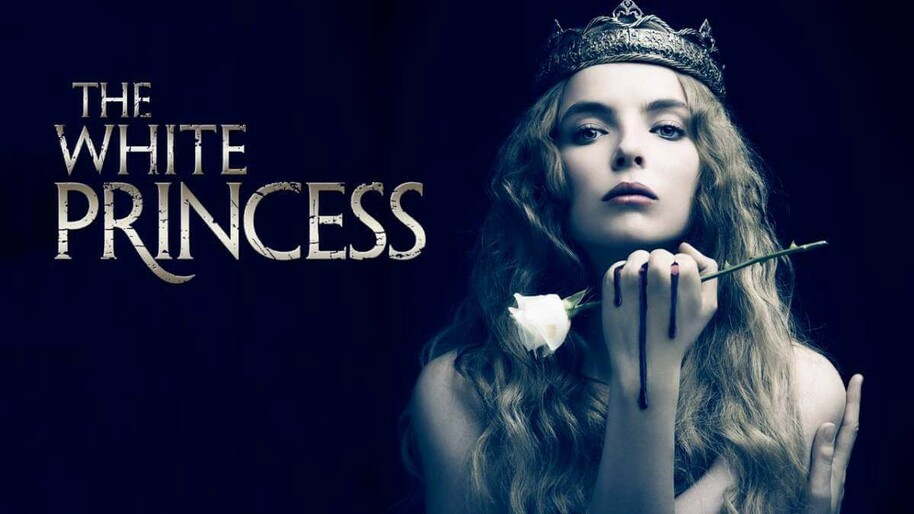 Based on the novel by Philippa Gregory, The White Princess is a gripping historical drama which sees the end of the famous War of the Roses as a new generation comes to the throne. Henry Tudor, soon to be King Henry VII, marries a princess of a rival house, Elizabeth (Jodie Comer). Far from being grateful for her new position, Elizabeth instead plots against her new husband while fighting against the politics and betrayals of the court which are determined to remove her and her husband from the throne.  
---
Rillington Place 
Watch on Prime Video 
Based on the horrific true events which took place in the home of John Christie in 1940s and 1950s London, this three-part drama looks at the shocking crimes of this serial killer who hid the bodies of his victims around his home at 10 Rillington Place. The crime drama stars Tim Roth and Samantha Morton in the leading roles, but Jodie Comer also stands out as Beryl Evans, a young woman who moves into Christie's home with her husband and becomes one of his victims.  
---
PLUS, movies starring Jodie Comer: 
Free Guy (2021) 
This zany comedy stars Ryan Reynolds as a bank teller named Guy who discovers he is an AI in an open world video game when he encounters Molotov Girl, a.k.a. Jodie Comer and the original code creator. Guy decides to become the hero of his own story and breaks the game by levelling up through good deeds, gaining more sentience every day and romantically falling for Comer's character.  
---
The Last Duel (2021) 
This Ridley Scott film stars Jodie Comer as Marguerite de Carrouges alongside Matt Damon as her husband, Jean de Carrouges, and Adam Driver as Jacques Le Gris. Jean de Carrouges is a respected and admired knight, but when Le Gris, an accomplished and intelligent squire, attacks his wife, Marguerite, she accuses and shames him publicly, leading to a deadly trial by combat in this gritty historical drama.  
---
Star Wars: The Rise of Skywalker (2019) 
That's right, Comer even featured in the last Star Wars installment as Rey's mother. Rey's parents have long been a mystery in the new Star Wars trilogy, so to see Comer bring her mother to life was a great treat for fans of the actress!  
---
Lady Chatterley's Lover (2015) 
Directed by Jed Mercurio, the 2015 adaptation of this racy period piece stars Richard Madden, Holliday Grainger, James Norton and Jodie Comer. The story follows Lady Chatterley, a young woman who marries into a wealthy family but, when her husband returns from World War I disabled and in need of constant care, she finds herself falling for a handsome former miner. Comer herself stars as Ivy Bolton, Clifford's nurse and caretaker. 
---
BONUS ROUND:
Did you spot Jodie Comer in: 
Waterloo Road as Sarah Evans in season 6, episode 3 

Holby City as Ellie Jenkins in season 12, episode 16 
Vera as Izzy Rawlins in season 3, episode 3, Young Gods 
Check out Comer's full list of roles on IMDb. 
---
| | | |
| --- | --- | --- |
|   |   |   |
| Get the best TV picks of the week from our team of telly experts |   | Find out what's coming up this week on Freesat's TV Guide |
---
Follow us
Get the latest telly news and updates PLUS access to competitions and exclusive content