Fiona Shaw's top TV shows and films
Fiona Shaw is one of our favourite actresses, so we were so excited when we saw she was going to feature in the new second season of Baptiste that we just had to do a quick run-down of some of our other most loved roles from the fantastic actor.
Who is Fiona Shaw?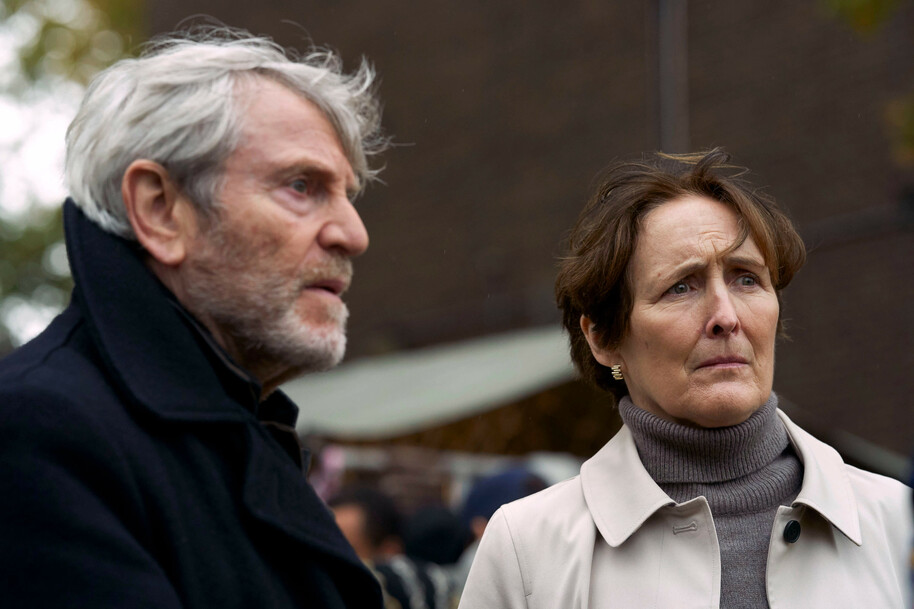 Born in Cobh, County Cork, Fiona Shaw CBE is an Irish actress and theatre and opera director who has featured in over 80 films and TV shows over the years (and counting!) From her role as Aunt Petunia in the Harry Potter series to the enigmatic spy director in Killing Eve (for which she won the BAFTA TV Award for Best Supporting Actress in 2019), Shaw has had a huge range of iconic and memorable roles, bringing her signature dry wit, unique humour and subtle brilliance to each performance. It's no surprise that Shaw was number 29 on The Irish Times' list of Ireland's greatest film actors of all time. 
We'll be focusing on TV and film in this list, but it's worth noting Shaw's outstanding contributions to the stage too, having worked extensively with the Royal Shakespeare Company as well as the National Theatre, winning multiple awards over the last few decades including an Honorary CBE in 2001. 
On a personal note, Shaw was previously in a relationship with English actress Saffron Burrows for several years between 2002 and 2005, but is now married to Sri Lankan economist and memoirist Sonali Deraniyagala, having married in 2018.  
Taking the conversation back to telly 📺 We can't talk about all of Shaw's amazing performances, but here are a few of our favourites... 
---
Baptiste, S2 as Emma Chambers (2021)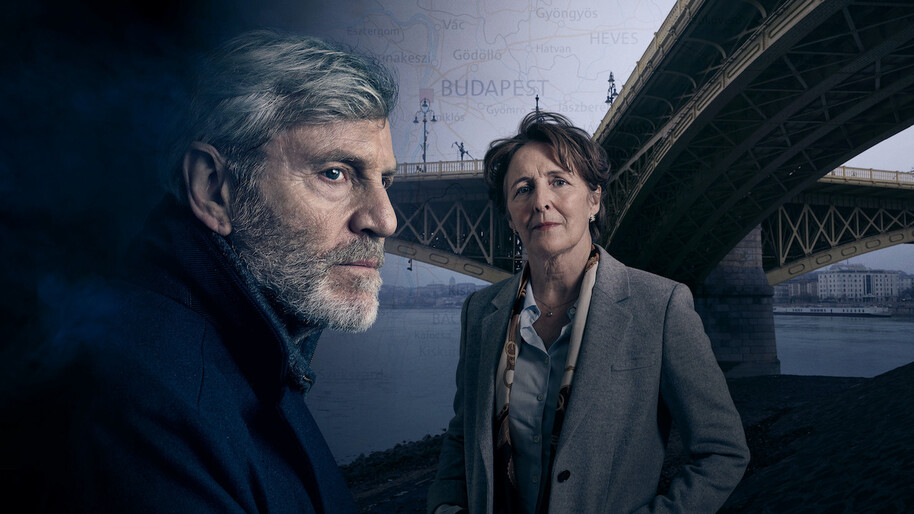 Baptiste is a spin-off crime drama from The Missing, focusing around detective Julien Baptiste. In the new series, Baptiste is on a tricky case with time against him as he tries to help British Ambassador Emma Chambers find her missing husband and two sons, with Fiona Shaw playing the role of Emma Chambers. We have no doubt that Shaw will bring her signature dry and sophisticated acting chops to the role, and we can't wait! 
Tune into Baptiste season 2 on BBC iPlayer and BBC One from Sunday 18th July at 9pm. If you've not seen series 1 or The Missing yet, we strongly recommend you stream them on BBC iPlayer! 
---
Killing Eve as Carolyn Martens (2018 – 2022) 
One of Shaw's stand out roles in recent years has been that of Carolyn Martens in BBC's award winning drama Killing Eve. Carolyn is the Head of the Russia desk in MI6 and a key player throughout all three seasons of the show. She is enigmatic, unpredictable, charismatic, ruthless and an all-around legend in every meaning of the word. For this iconic role, Shaw deservedly received two Primetime Emmy Award nomination for Outstanding Supporting Actress in a Drama Series for her funny, fierce and distinctive portrayal.  
Stream season 1-3 of Killing Eve on BBC iPlayer, and stay tuned for more info on the fourth and final season... 
---
Fleabag S2 as the Counsellor (2019)  
*Strong language warning* 
The writer of Killing Eve (Phoebe Waller-Bridge) is clearly a big fan of Shaw, because she also appeared in her other hit show, Fleabag, for an episode in the second season. She appears in just one episode as a counsellor who talks to the lead character, Fleabag (played by Waller-Bridge herself), about her desire to "F**k God", her sexy little scarf, and of course her dry forearms. Again, Shaw brings her muted wit and wry charm to the small role, and it was a huge treat for any Killing Eve fans when she appeared. The Primetime Emmy Award academy clearly thought so too as she was nominated for Outstanding Guest Actress in a Comedy Series for the small role. Stream Fleabag on BBC iPlayer.  
Have we mentioned yet how much we love Fiona Shaw? We absolutely have, but in case you haven't got the message yet, WE LOVE FIONA SHAW ❤️ 
---
Harry Potter film franchise as Aunt Petunia (2001 – 2010) 
And just when you thought it couldn't get any better, you realise Shaw played a small but vital role in one of the most iconic franchises in cinema history. That's right, from Harry Potter and the Philosopher's Stone (2001) to Harry Potter and the Deathly Hallows Part 1 (2010), Shaw appeared as Aunt Petunia, Harry's sour "muggle" aunt and the sister of his deceased mother, Lily. While Shaw's usual humour doesn't get as much of a chance to shine in this role (mostly because Aunt Petunia is distinctly humourless), she brings a shrill, terse energy which is perfect for the character, all while cleverly hinting at Petunia's hidden depths with her formidable acting skills.  
---
Enola Holmes as Miss Harrison (2020) 
Shaw also featured in Netflix's 2020 film Enola Holmes alongside Millie Bobby Brown as Mrs. Harrison, a firm and formidable headmistress tasked with "breaking" Enola Holmes and making her fit for society. While Mrs. Harrison is, in some ways, a villain, she is at least a relatively funny and ridiculous one, while also showing a fierce intelligence under all the talk of how to be ladylike. Plus, her fluttering crush on Enola's brother, Mycroft Holmes, adds a little extra fun to the film. Watch Enola Holmes now on Netflix.  
---
Colette as Sido (2018) 
Starring Kiera Knightley, the 2018 period drama Colette is based on the life of Sidonie-Gabrielle Colette, a French author who is pushed to write a semi-autobiographical novel under her husband's name. When the book is a hit, she fights to be acknowledged as the true author, pushing against societial norms of the early 20th century. In the hit film, Shaw plays Sido, the mother of Colette, who shines through the period film as a quietly supportive mother who helps her daughter who breaks free of the gender constraints of the time.  
---
Mrs. Wilson as Coleman (2018) 
Considering her role as MI6 operative in Killing Eve, it's only fitting that in Mrs. Wilson Shaw played Coleman, the MI6 handler of the mysterious Alec back in 1940. The period drama is based on real life, with Ruth Wilson playing her own grandmother, Alison Wilson in the BBC One drama. The intriguing story focuses on Alec (Iain Glen), Wilson's grandfather, who was both a novelist and MI6 agent whose many secrets came to the surface following his death. Full of twists and turns, you can stream Mrs. Wilson now on BBC iPlayer.  
---
True Blood as Marnie Stonebrook (2011) 
*Strong language warning* 
Who remembers True Blood? Back when vampires were all the range, True Blood was the sexy, blood-splattered antithesis of Twilight. In its fourth season, Fiona Shaw played Marnie Stonebrook, a leader of a Wiccan group and seemingly timid but extremely powerful medium who became the main antagonist when she was possessed by a witch from the 16th century. Leading witches against vampires and holding many in her thrall, Shaw proved a formidable and unpredictable opponent of the vampires, and adding plenty of charm to the series.  
With an amazing actor like Fiona Shaw, we know there are plenty more iconic and memorable roles to come in her career, and we can't wait to watch what she does next!
For more of TV top picks from Freesat's telly experts, plus exciting competitions and TV news, sign up for Freesat's newsletter, and head to our TV Guide for more on what's on TV now. 
---
| | | |
| --- | --- | --- |
|   |   |   |
| Get the best TV picks of the week from our team of telly experts |   | Find out what's new on your favourite channels every week |
---
Follow us
Get the latest telly news and updates PLUS access to competitions and exclusive content