Inspirational female TV characters
To mark the day dedicated to celebrating female independence and commemorating the struggle for women's rights, we have put together a list of some of the most inspirational female TV characters whose admirable traits make them exceptional examples of femininity. 
Eve from Killing Eve
(BBC iPlayer) 
Eve Polastri (Sandra Oh) is the main protagonist of the hit BBC series Killing Eve, and plays a former MI6 Security Officer and MI6 Agent, investigating the international assassin Villanelle and the organisation she works for. Eve's determination is only matched by Villanelle, with whom she shares a mutual and romantically charged relationship. At times, their obsession for one another feels like a game moreso than an assignment, and Eve finds herself giving up much of her normal life, from her husband to her job, so she can focus on hunting Villanelle and the organisation that hired her, the mysterious Twelve. Eve is a great example of a complex and tenacious female character who is determined to do what she thinks is right, even if what she has to do to achieve these goals might mean getting her hands dirty.  
---
Toni from The Wilds
(Prime Video) 
Toni exudes confidence and pain all at once. She's the epitome of a person at conflict with themselves, one foot in and one foot out. She's not pretending to be anybody else, but she has a hardness to her that has formed from trying to protect people from the dangers of life that she knows too well. She holds the weight of the world on her shoulders, and sometimes she shuts people out. But these flaws are human, and she's such a well fleshed out character that it's easy to forget she's a work of fiction, and not there with you in the room. She's good at forcing others out of their shells, a reminder to us all to always be true to ourselves.  
Mindy Chen from Emily in Paris
(Netflix) 
Mindy Chen is the protagonist's friend who has lived in a multitude of countries throughout her life, recently settling in Paris. And she's doing it all on her own with no support from her family. It's one thing to move to another country, but to do so by yourself, no job prospects and living on a dream, is inspirational to say the least. She also never gives up on that dream, doing whatever it takes to make it, all while staying true to herself.
---
Olivia Baker from All American
(Currently unavailable in the UK, but keep your eyes peeled!)  
Olivia Baker by far stands out as one of the strongest women in All American, a show about American Football. In a world dominated by men, her willingness to fight for her voice is unmatched by anyone else in the show. She's been through a whole lot before the show actually begins, including overcoming a drug addiction, which she continues to struggle with everyday, to understanding her saviour complex and coming to terms with bettering herself. The show tackles the Black Lives Matter movement in a powerful way, with Olivia at the forefront, taking the risks that other people around her aren't taking. She's young, and she's got a lot to learn about the world, but she doesn't let that stop her from making the necessary mistakes to be a better person.  
---
Polly Gray from Peaky Blinders
(BBC iPlayer) 
The late actress Helen McGrory played the powerful Polly Gray, in the beloved TV series Peaky Blinders, and was recently given a heart-warming tribute in the latest series. They wrote the actress's death into the show and aired a three-minute silence and funeral scene which spoke volumes about the impact McGrory had on the show. Gray was the foundation of the series. She held up the business when the men went to war and she lived through experiences not many can say they have, leaving her with an insight into people that felt almost out-of-this-world. 
---
The Doctor from Doctor Who
BBC One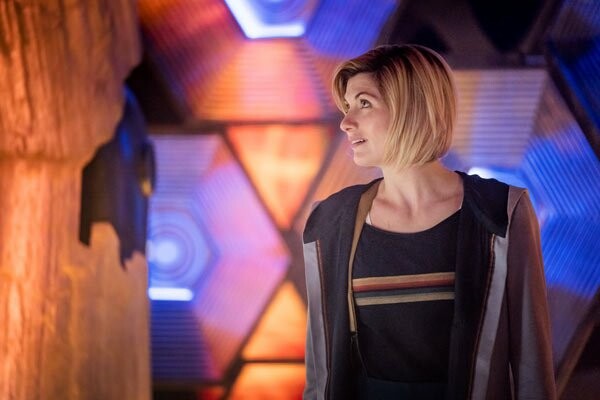 "I know exactly who I am. I'm The Doctor. Sorting out fair play across the universe. Now please. Get off this planet while you still have a choice."
BBC's Doctor Who made history in 2018 with its first ever female Doctor, and we were so here for it. As one of the longest-running sci-fi series, we already knew the Doctor to be a powerful and wise character, but having a female actress embody these characteristics in the latest series was such an important progression for British telly. And Jodie Whittaker did a wonderful job, emphasising the time traveller's quirky sense of humour and strength, as well as a more empathtic side. We can't wait to see more of her in the next series!
---
Monica Geller, Friends
Channel 5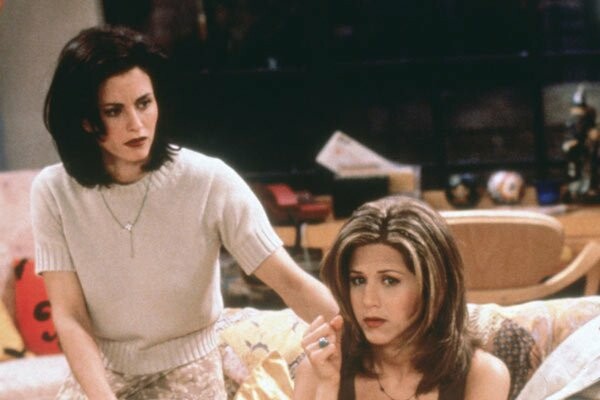 "Now, I need you to be careful and efficient. And remember: If I am harsh with you, it's only because you're doing it wrong."
When people declare their favourite Friends character, it's not often you hear someone jumping to claim the highly-strung and sometimes bossy Monica Geller. However, here's why we think she's actually the best character of them all, and a great female example. She always puts her friends' interests before her own (remember when she let Rachel move in with her without batting an eyelid?), she's brutally honest, and is ambitious in both her career and her desire to always be the best. She is ever happy to play the host and, without her, the gang would quite literally starve. And finally, she put herself and her needs first when she left Richard, after realising they both wanted different things from life. Monica, we salute you!
---
DS Ellie Miller, Broadchurch
ITV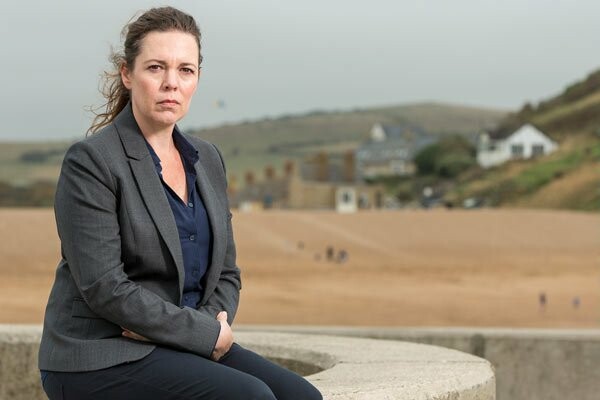 "I had to work so hard to get into CID, so bloody hard…And because I was new, because I was a woman, I fought all the battles you now benefit from."
We knew we'd love Olivia Colman's Ellie Miller from the very first episode of Broadchurch, when she set the record straight on why rape victims should never be treated as liars. And throughout the series she further proved herself as the ultimate inspirational female character. Not only is she a strong single parent but she's incredibly down to earth and relatable. Plus, let's be honest, she's also sometimes a little terrifying...which is exactly why we love her.  
---
Rainbow Johnson, Black-ish
E4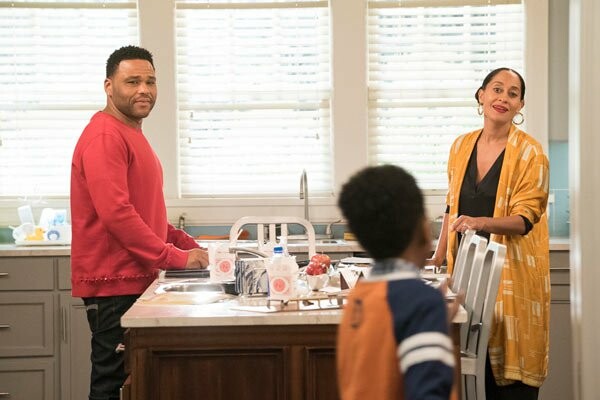 "I save lives." 
Rainbow Johnson played by the talented Tracee Ellis Ross is not only one of the coolest mums on TV, she is also one incredibly hard-working award-winning anesthesiologist who isn't afraid to speak her mind. Her brilliant pearls of wisdom when it comes to parenting, her vibrant personality and her honesty in talking about problems that women face today, makes her absolutely fitting for this list. We cannot wait for the new season! 
---
Eleven, Stranger Things
Netflix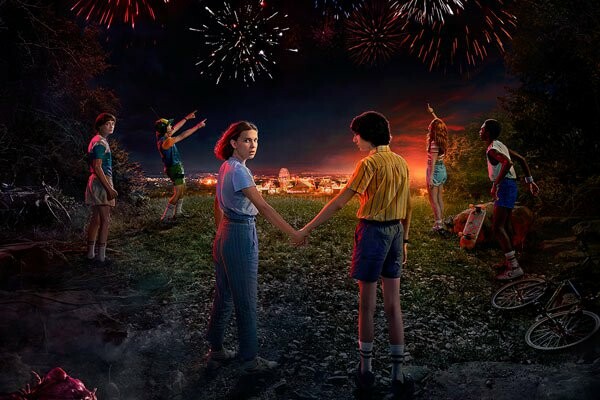 Kali: They cannot save you.

Eleven: No. But I can save them.
Eleven may be one of the quietest characters on Netflix's hit show Stranger Things, but her loyalty and strength are what really speak volumes. Throughout the first two seasons we watched Eleven take back control from the man who used her for his own personal gain, transforming from a timid young girl into a courageous heroine. Oh, and did we mention she has superpowers? Which she uses to stand up to bullies and fight monsters? We needn't say anything more really.
---
Geraldine Granger, Vicar of Dibley
BBC One
"Oh dear. You were expecting a bloke? Beard, Bible, bad breath?"
When a small village called Dibley was appointed a new vicar by the bishop, the locals were shocked to discover it was a woman. However, it wasn't long before both the townspeople of Dibley and the audience watching from home fell in love with Geraldine Granger's (Dawn French) quick wit and undeniable charm. Her character broke all the stereotypes associated with religious authority figures when she first appeared on screens in 1994. Vicars were so often assumed to be humourless and sexless, yet Geraldine was progressive, self-assured and absolutely bloomin' hilarious. We simply couldn't miss her off the list.
Let us know who your favourite female characters are by tweeting us at @freesat_tv!
---
| | | |
| --- | --- | --- |
|   |   |   |
| Get the latest on what's coming soon to Netflix this month |   | Find out what films are available for free on Freesat every week |
---
Follow us
Get the latest telly news and updates PLUS access to competitions and exclusive content