Freesat's favourite Black History Month TV shows and films
In celebration of Black History Month this October, we asked the team here at Freesat to recommend their top picks when it comes to black stories on screen. Take a look at our highlights below!
What Happened, Miss Simone? 
Available on Netflix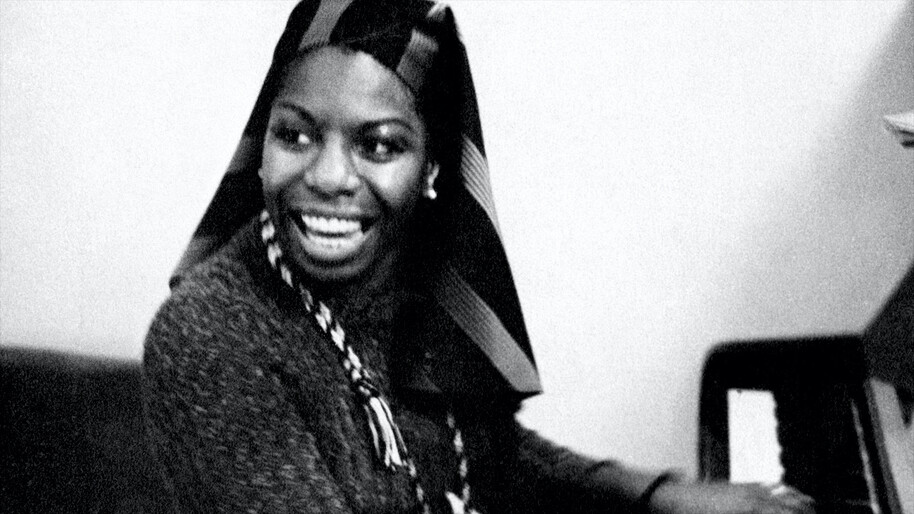 I came for the music and stayed for Nina Simone's incredible life story, rising to fame during a very tumultuous time in US racial politics. From aspiring concert pianist, to jazz star, to civil rights activist, to singing in Parisian dive bars, there is so much that I didn't know about the iconic musician and learning about her as a person has provided so much important context to her music. 
Kobe Reynders, Marketing Assistant at Freesat 
---
How to Get Away with Murder 
Available on Netflix

Shonda Rhimes makes history with her shows – (like Bridgerton, the biggest hit in Netflix history!) I've recently been watching  How to Get Away with Murder. Viola Davis is an incredible actress. It's worth watching, even if it's just for her! Alfred Enoch (Harry Potter Franchise and recently Romeo in Romeo and Juliet at the Globe Theatre) is also worth mentioning. I found this series, as other Rhimes shows, very addictive. It's a legal thriller following  Annalise Keating, a prominent criminal defence lawyer and law professor, and her top five students as they become entangled in a thrilling and smart plot of love, infidelity, betrayal and of course, murder. 
Leonor Morais, Office Manager at Freesat 
---
She's gotta have it
Available on Netflix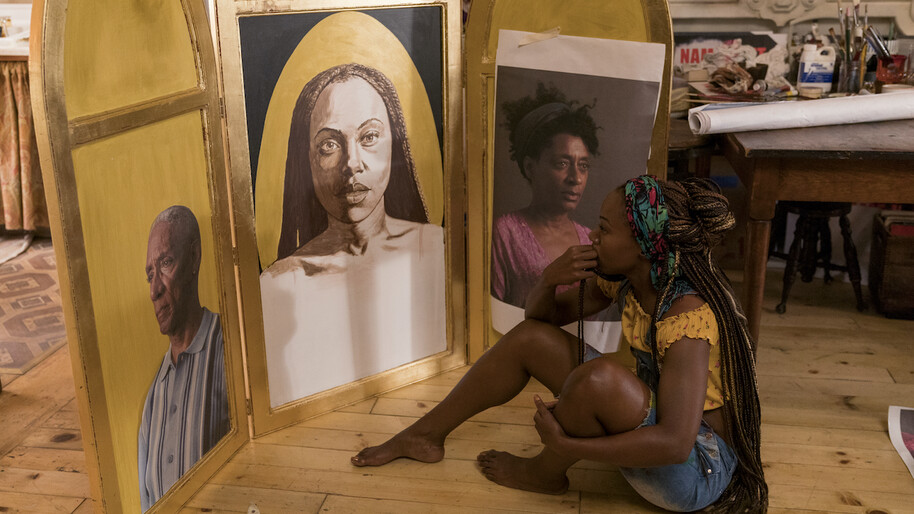 I watched this series while visiting NYC and have loads of photos in Brooklyn where this was shot! This series is based on Spike Lee's original movie, it revolves around a Brooklyn woman and her three lovers. It is funny (Anthony Ramos is pretty entertaining!) and it brings a lot of black talent together. Lee often uses his own life experiences as inspiration for the episodes so while following Nola Darling's life in Brooklyn, the show opens the conversation on important issues of race, gentrification, sexuality, social media, catcalling, imagery of black women, mental health and much more. I also enjoyed the soundtrack! 
Leonor Morais, Office Manager at Freesat 
---
I May Destroy You
Available on BBC iPlayer

Starring and written by the amazing Michaela Coel, I May Destroy You was one of the biggest shows of 2020, and was an amazing exploration of race, consent, feminism and millennial life. Its main character Arabella is a young writer in London who takes a break from her deadline to go out for the night, only to be sexually assaulted while at a club. As the memories of the assault begin to come back to her, the show weaves between Arabella and other characters within her life to explore consent and our responsibilities to each other. 
I'm not sure anyone but Coel could handle such a delicate subject with such deftness, creating something both hard-hitting and dryly funny by jumping sharply between comedy and tragedy perfectly. A "sexual-consent drama" probably isn't where you'd expect to find laughs, but Coel manages it without taking away from the seriousness of the situation, giving a frank and honest look into the lives of what feel like very real and relatable characters. I guarantee this one will stay with you long after you've watched the final episode. 
Isabelle Grimshaw, Content & SEO Executive at Freesat 
---
She's Gotta Have It
Available on Netflix 

Based on Spike Lee's first feature film and starring DeWanda Wise, it follows the main character of Nora Darling, a young Black artist in New York balancing her dreams and career with her love life as a self-described "sex positive, polyamorous pansexual." 
I loved  She's Gotta Have It  because it tackles issues of race, feminism and sexuality in a light, comedy setting. With a complex and three-dimensional female lead, memorable characters and an arresting, addictive storyline, She's Gotta Have It  is a joyful celebration of a Black woman determined to live her life the way she wants to. Plus, with Spike's signature style, it's visually fantastic and packed with wit and charm.   
Isabelle Grimshaw, Content & SEO Executive at Freesat 
---
Soul
Available to buy on Prime Video

Beautifully animated and accompanied by great Jazz, Soul  represents a deep meaning of the important things in life. With a black lead, a music teacher Jo, viewers are taken on a journey to the afterlife. It's a great movie for all ages, my young kids and I enjoyed it very much and will be watching it again and again. 
Margarita Bain, Programme Manager at Freesat 
---
Little Fires Everywhere
Available on Prime Video 

I highly rate this TV adaptation of Celeste Ng's 2017 novel from screenwriter Liz Tigelaar (Once Upon a Time, Life Unexpected, Revenge and Brothers & Sisters). The gritty storytelling is thought-provoking, at times uncomfortable and jam-packed with the right level of emotion as two mothers (and their families) are compared against stereotypical themes of race, class, motherhood and privilege. 
Michelle Wilding-Baker, Head of Digital & Content at Freesat 
---
Outer Banks
Available on Netflix 

While the show's first series focused on the lead character John B, a white male, his storyline felt somewhat less important in season two which instead chose to focus on his best friend Pope Heyward (Jonathan Davies), a Black teenager living in a predominantly white neighbourhood with his father, who owns a fishing business. Season one introduced us to the rich backstory of the Royal Merchant, and Denmark Tanny, a former slave who was the only survivor of the shipwreck, and used the gold onboard to buy his freedom. Tanny is based on the real-life Denmark Vesey, who, instead of using money from a shipwreck to free himself, won his freedom with a lottery ticket back in 1799. Season two explores Pope's ancestry and his links to Denmark Tanny, making the mission that the teenagers are on to 'find the gold' far more important than they'd ever realised. The show explores race, slavery and differing class systems all while delivering a compelling storyline that will leave you wanting more with every episode.  
Nicole Russell, Content Marketing & Editorial Executive at Freesat 
Do you have any recommendations of your own? Let us know on social media! If you want to learn more about the history of black tv, then take a look at our article A brief history of black television for an overview of just that. 
---
| | | |
| --- | --- | --- |
|   |   |   |
| Get the latest on what's coming soon to Netflix this month |   | Find out what films are available for free on Freesat every week |
---
Follow us
Get the latest telly news and updates PLUS access to competitions and exclusive content