The best travel shows to watch now
Who doesn't wish they were sunning themselves on a tropical beach or exploring the culture of a faraway city? Travel the world from the comfort of your sofa with our picks of the best travel shows on TV and on demand right now.
Travel shows on the BBC
The Misadventures of Romesh Ranganathan 
BBC Two, Sundays at 9pm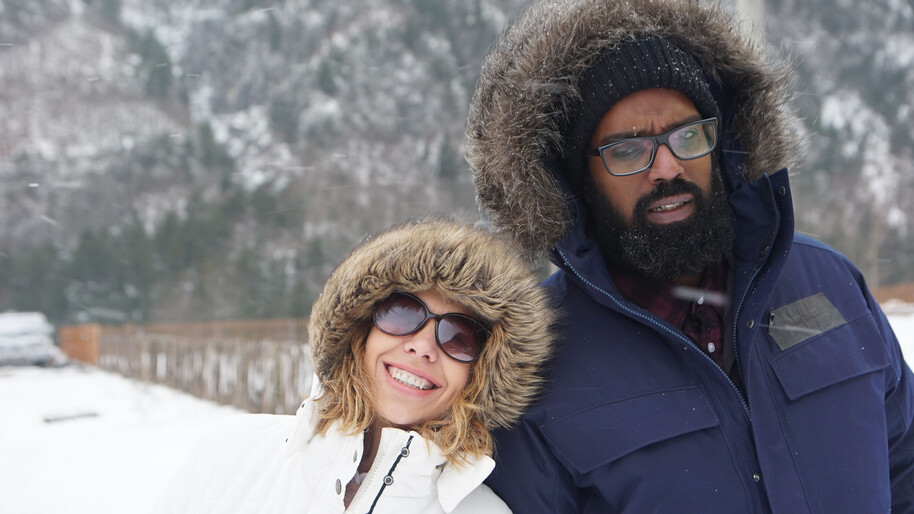 Join comedian Romesh Ranganathan as he steps out of his comfort zone and waves goodbye to complimentary breakfast buffets, instead travelling to the last places on earth he'd usually pick for a holiday. From Bogota to the Sahara, become a tourist in some of the most un-touristy places in the world. Watch on Sundays at 9pm on BBC Two, or catch up on iPlayer.  
Great Continental Railway Journeys 
BBC Two, Wednesdays at 8pm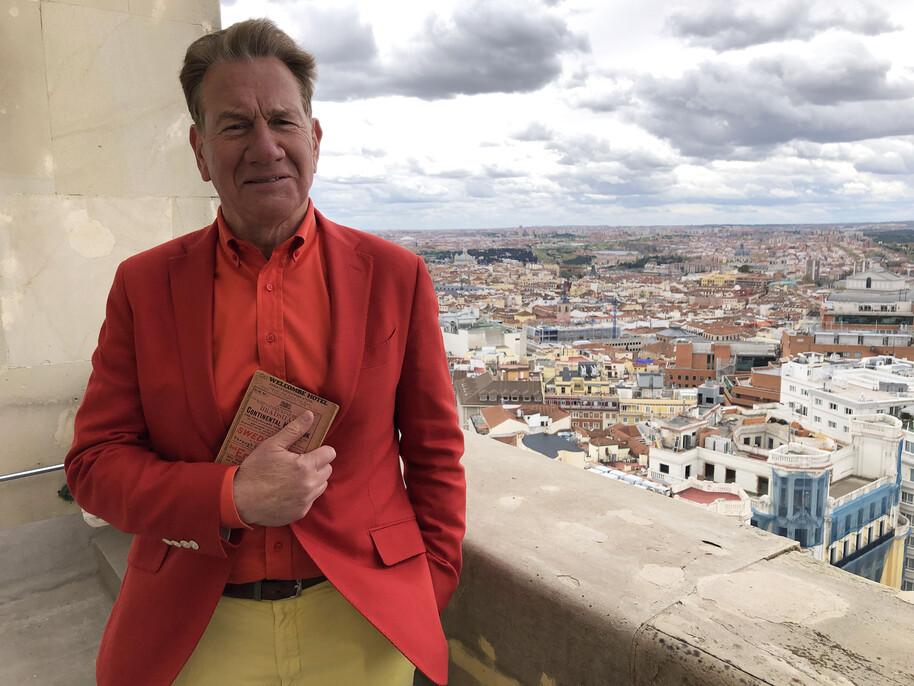 What better way to see the world than by train? Join Michael Portillo as he snakes his way around Europe following journeys featured in George Bradshaw's 1913 Continental Railway Guide. From Pisa through the Black Forest and beyond, see and discover more on the railway. If you're as much of a fan as trains as you are travel, check out our top railway programmes on TV. 
Miriam Margolyes: Almost Australian 
BBC Two, Friday 24th July at 9pm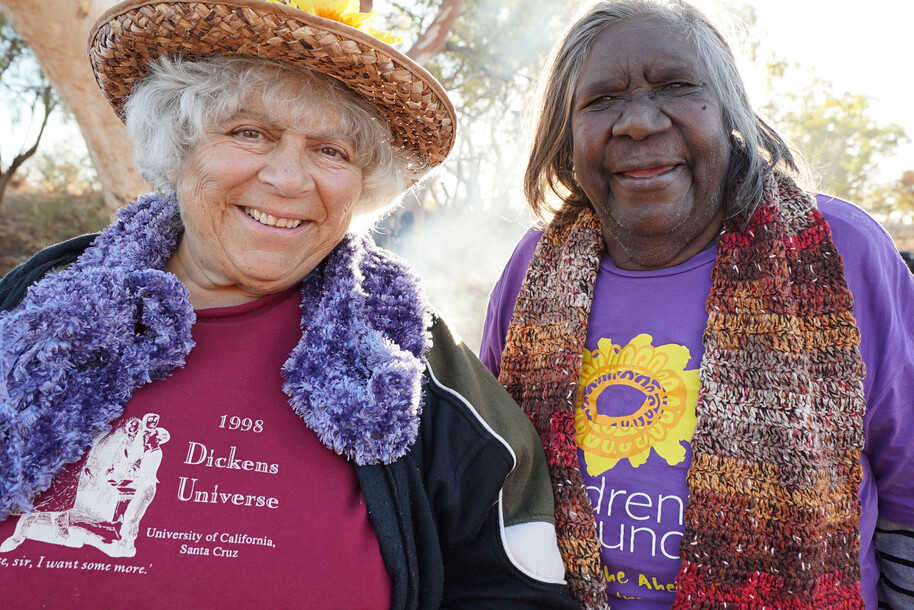 You've heard the stories, but now you can peel away the fibs and tales concocted by those in power at the time to uncover the truth of British history. Follow historian Lucy Worsley to debunk the myths and learn the real stories behind the War of the Roses, William of Orange and much more. Tune in on BBC Two on Saturdays at 8.15pm to watch, or catch up with episodes you've missed on demand on BBC iPlayer.  
Rome Unpacked 
BBC Four, BBC iPlayer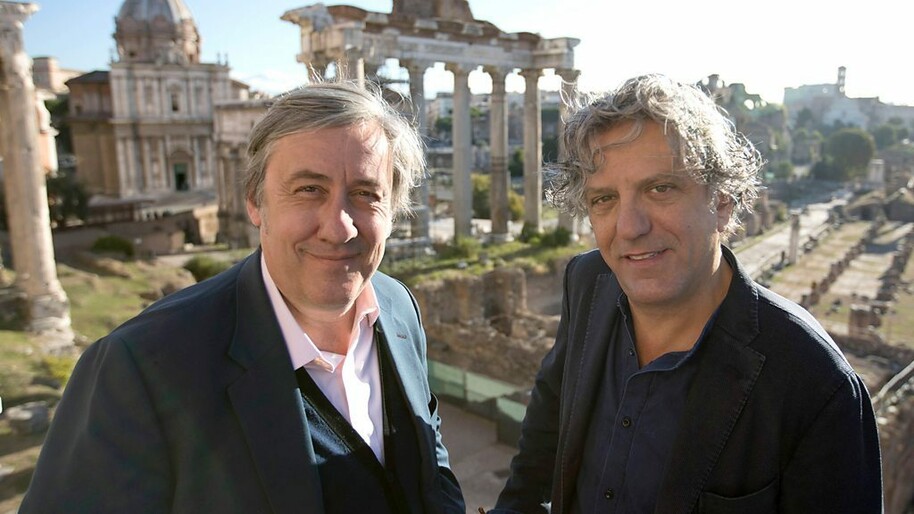 In this two-part series, Andrew Graham-Dixon and Giorgio Locatelli join forces to embark on an Italian adventure. This time they're heading to Rome, and are on the hunt for fine, authentic food and beautiful art off the beaten track. Start planning your next European adventure on Thursday 23rd July at 9pm on BBC Four, and catch the final episode on Thursday 30th July at the same time. Missed out? No problem, you can catch up on BBC iPlayer. 
---
Travel shows on ITV 
Joanna Lumley's Unseen Adventures 
ITV, Tuesday 28th July at 9pm 
Tune in to this brand-new three-part series following actress Joanna Lumley as she shares her previously unseen adventures travelling the world. Discover more about how Joanna's fantastic travel shows are made and join her travelling to the likes of Japan and Cuba. As Joanna recounts some of her most memorable journeys and reveals hidden gems from her travels, you'll also get to enjoy never-before-seen behind the scenes footage and outtakes. Catch it on Tuesdays at 9pm on ITV. 
Absolutely India: Mancs in Mumbai 
ITV Hub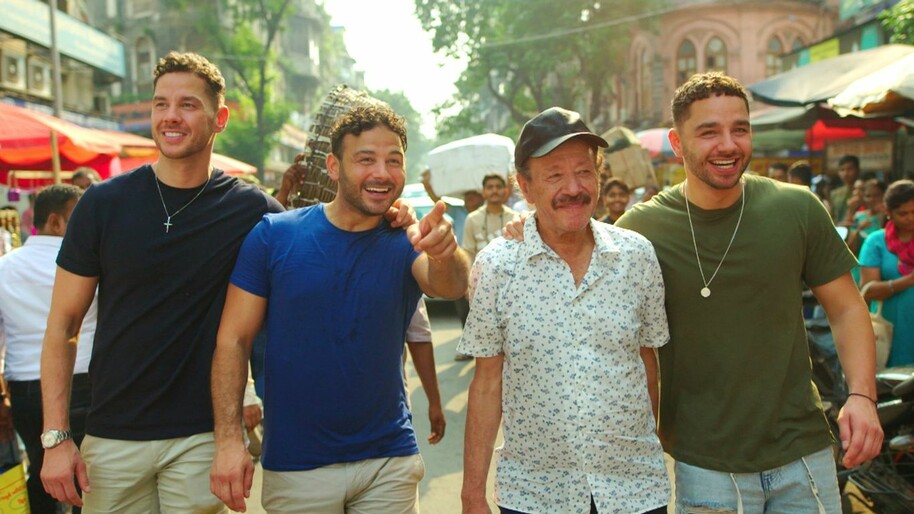 Join Ryan, Adam and Scott Thomas, along with dad Dougie, to learn more about their Indian heritage in Mumbai. A far cry away from Manchester, watch the lads embrace all the colour and spirituality of their heritage with their signature endearing humour. Watch all six episodes now on ITV Hub.  
The Secret Mediterranean with Trevor McDonald 
ITV Hub 
Let Sir Trevor McDonald be your guide as he explores the fascinating countries which make up the Mediterranean, learning about the unique cultures and traditions of the islands which make them so unique. If you missed the last episode on Tuesday 21st July, catch up with all four episodes on ITV Hub.  
Wonders of the Coastal Path 
ITV, Thursdays at 8pm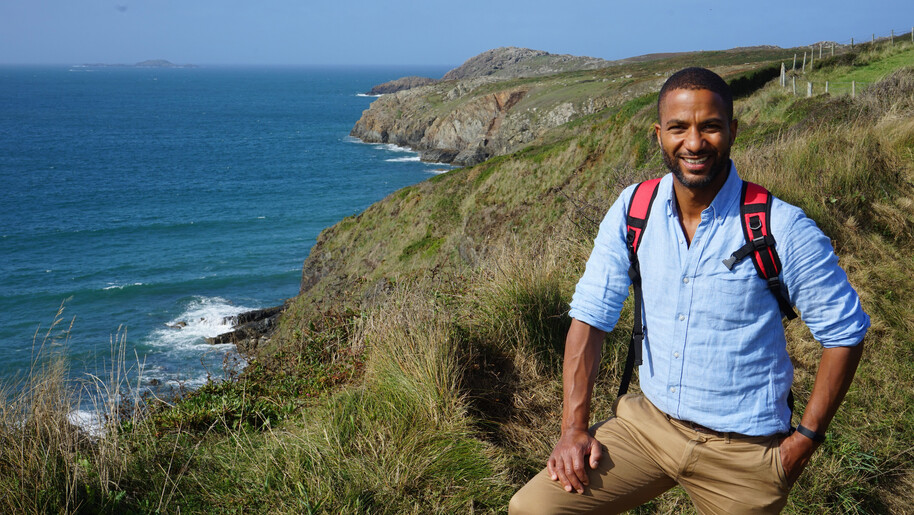 Who says you need to leave the UK to travel? Follow Good Morning presenter Sean Fletcher as he embarks on the 870-mile Wales Coast Path which stretches along Wales stunning coastline. From Chepstow in the south to Flintshire in the north, join Sean as he discovers the unique history and culture which can be found on the Welsh coast.  
Gordon, Gino and Fred: Road Trip 
ITV Hub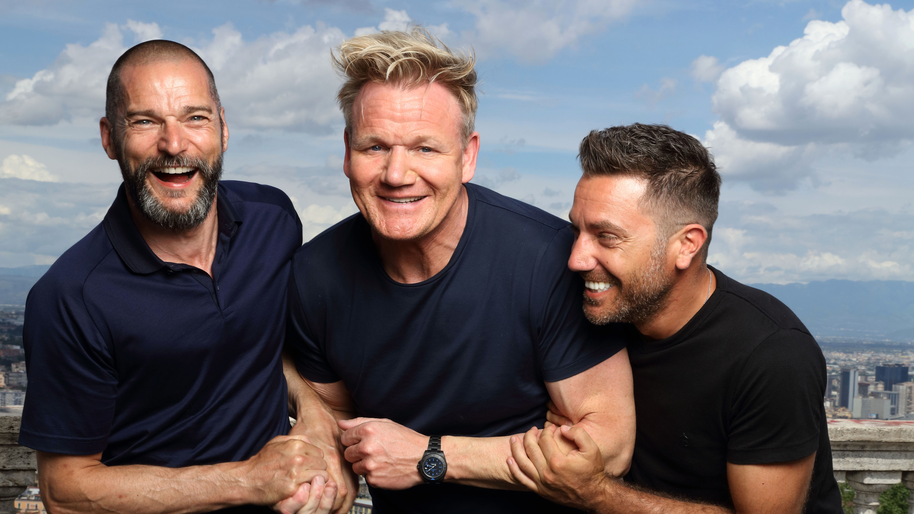 Join superstar chef Gordon Ramsay, Italian chef Gino D'Acampo and French maître d' Fred Sirieix as they take road trips across the world to discover the best delicacies and entertainment on offer. In series two they travel from Mexico across the USA, experiencing everything from Texan steaks to goat yoga in San Fransisco. Catch up with the latest season on ITV Hub.  
Harry's Heroes: Euro Having a Laugh 
ITV Hub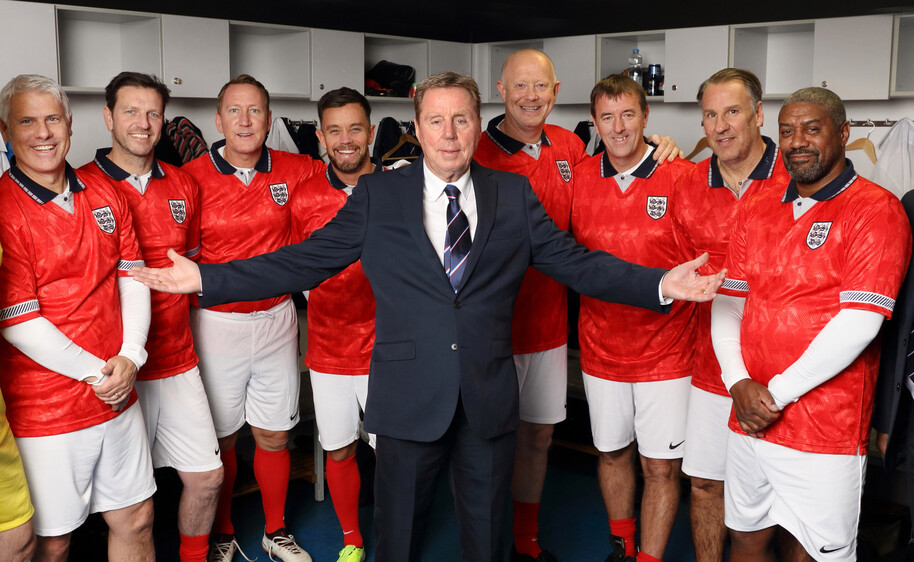 Or why not travel Europe like a football star? Join legendary football manager and former player Harry Redknapp as he brings together a team of England football legends from the 1990s to get them back in shape and ready to take on their old rivals in Germany. Watch the team on every leg of the tour, from France to Italy and finally Germany. Watch all three episodes now on ITV Hub.  
---
Travel shows on Channel 4
Travel Man's Greatest Trips: Out and About 
Fridays at 8pm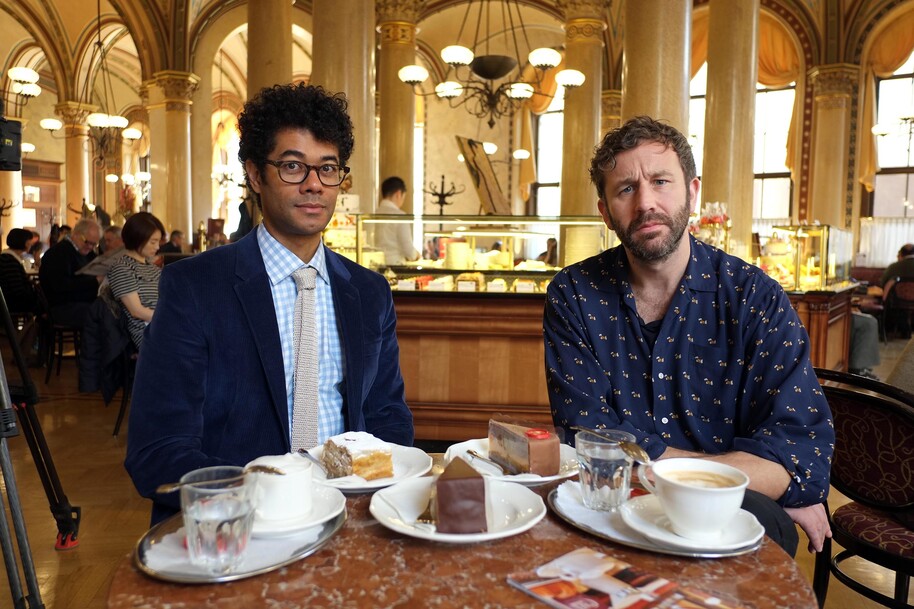 Join the hilarious Richard Ayoade as he looks back into the Travel Man archive to find some of his greatest trips around the world. In the first episode he chooses from over 40 mini-breaks, including a tour of Vienna with his IT Crowd co-star Chris O'Dowd, then to canoeing in Helsinki with Paul Rudd, rafting in Florence with Rebel Wilson and many more adventures. The new series starts on Friday 31st July at 8pm, so tune in for a trip around the world with Richard Ayoade's signature unique humour. 
---
Travel shows on Channel 5
Cruising with Jane McDonald 
Channel 5, Saturdays at 6:45pm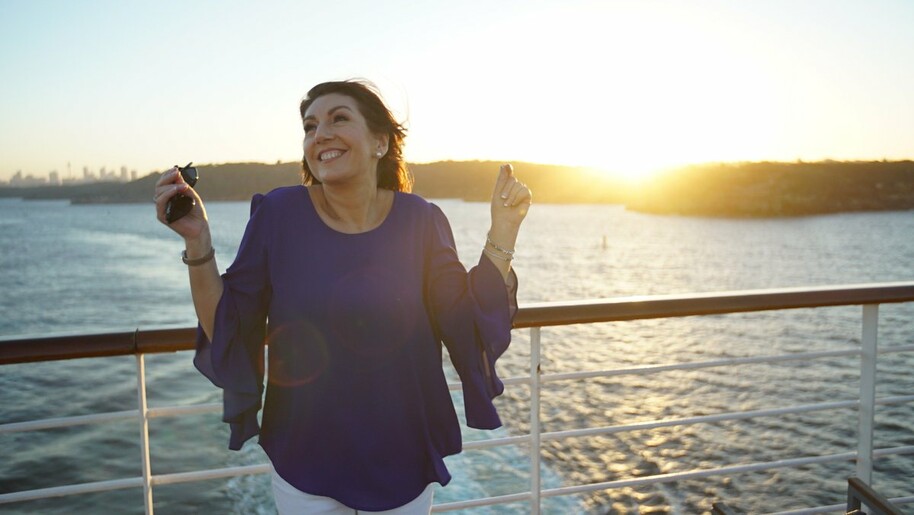 Singer Jane McDonald is jumping on a cruise to explore everywhere from the great lakes of America to freezing Iceland. Join her to see the world and enjoy lucky cruises from your sofa on Saturdays.  
A Greek Odyssey with Bettany Hughes 
Catch up on My5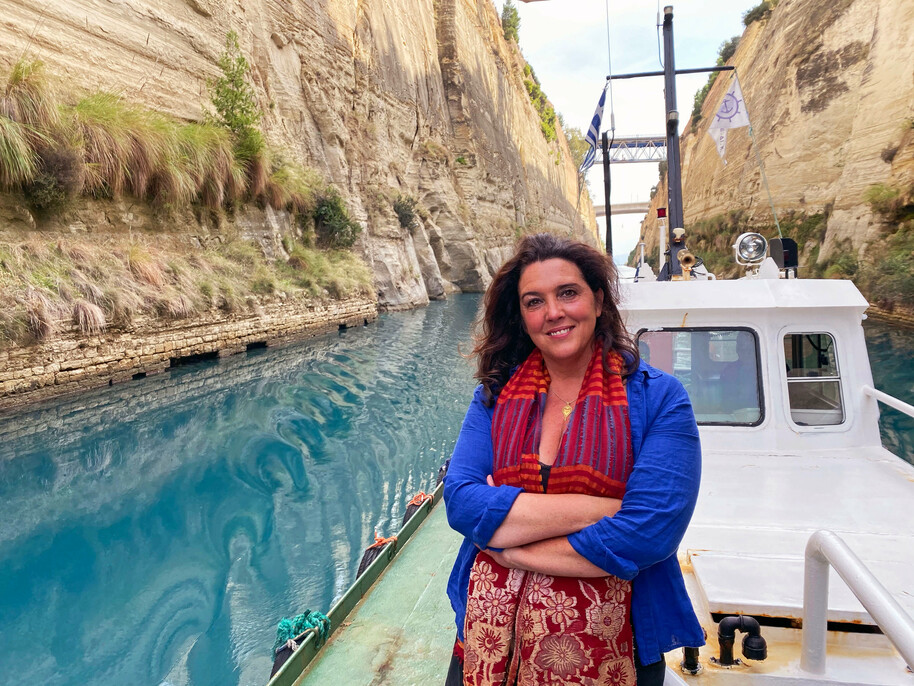 Start planning a legendary trip around Greece by following author and historian Bettany Hughes as she follows in the footsteps of Odysseus around the gorgeous Greek islands. You can catch up with all six episodes on My5 and whisk yourself away to a romantic paradise, all while learning about the remarkable history and mythology of the area. Feeling intrigued? Find out more about this spectacular voyage from Bettany Hughes herself in our exclusive interview with her about the trip.  
---
Travel shows on BLAZE
Captain Cook's Pacific with Sam Neill 
BLAZE, Sundays at 8pm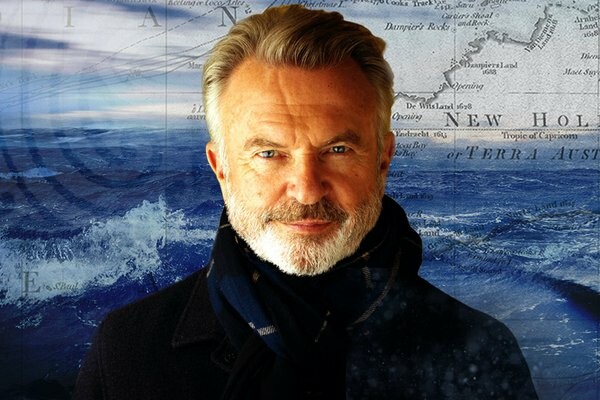 If you haven't already been watching, you can still catch a few more episodes of Captain Cook's Pacific with Sam Neill on BLAZE (channel 162) every Sunday at 8pm. Join Jurassic Park actor Sam Neill as he follows the path of adventurer Captain Cook across the Pacific to Australia, New Zealand and Polynesian islands to learn more about the culture and history of these amazing places. Get to know the locals and find out the real history of Captain Cook. We got to speak to Sam Neill about his experiences in this exclusive interview, so take a look to find out more.  
---
Travel shows on Netflix
Dark Tourist 
This isn't your average all-inclusive getaway. Join journalist David Farrier as he ventures around the world to some of the most unusual and dark tourist spots around. From a nuclear lake to haunted forests, if you like your travel with a side of danger, this is the travel show for you.    
Jack Whitehall: Travels with my Father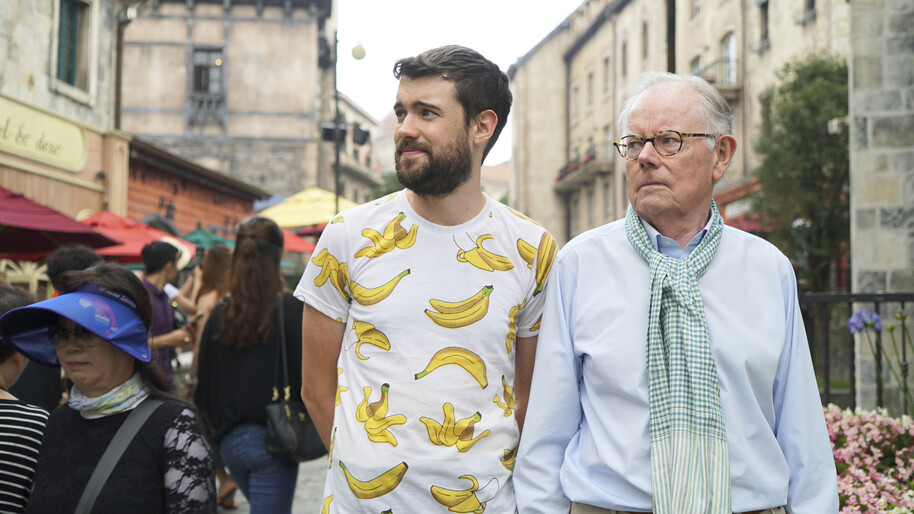 Who doesn't love an odd couple? Follow comedian Jack Whitehall as he travels the world with his stuffy father. As they travel through Southeast Asia, Europe and the U.S.A. trying to strengthen their bond with unique and unusual experiences, this travel show will make you laugh as much as it'll make you want to pack your bags and head abroad.  
The Kindness Diaries 
The Kindness Diaries brings you along on a heartwarming expedition which will remind you of all the good in the world. Adventurer and author Leon Logothetis sets off to travel the world with only his vintage motorbike, relying on the kindness of strangers, which he then pays back in wonderful ways. Get ready for a few tears... 
Tales by Light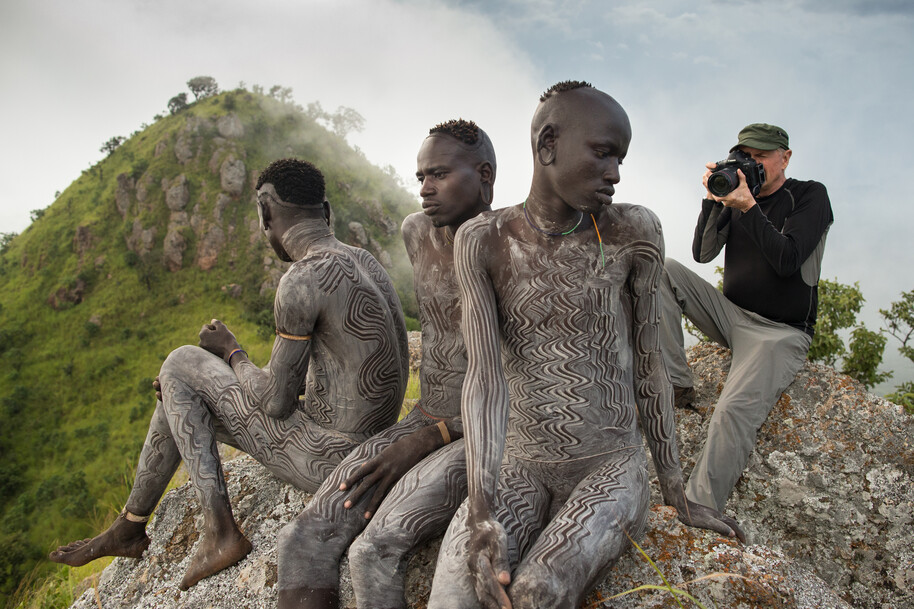 Follow photographers and filmmakers as they travel the world capturing stunning images of remarkable people, places, cultures and wildlife. See the world from new and vibrant angles through the eyes of photographers and discover new stories in this eye-opening travel documentary.  
Keep stopping back to find new travel shows which will whisk you away somewhere new and exotic whenever your wanderlust is calling. PLUS, find out what else is new on TV and check out our top picks in the Showcase.