Derry Girls returns for a final season!
That's right, we're heading back to Derry at long last for a final season of Lisa McGee's celebrated candid comedy, so let's get the craic on season 3 of Derry Girls...
When does Derry Girls season 3 start? 
The third and final series of #DerryGirls starts Tuesday 12th April@nicolacoughlan @Djllewellyn @SaoirseJackson @louisa_harland @JamieLeeOD pic.twitter.com/0iEzUFjlE0

— Channel 4 (@Channel4) March 30, 2022
Erin, Orla, Clare, Michelle and the wee English fella will be up to their usual shenanigans again starting Tuesday 12th April at 9:15pm on Channel 4! Watch the trailer for a sneak peek:
---
What is Derry Girls about, and what's coming up in season 3? *SEASON 1 & 2 SPOILERS* 
Filming of season 3 was delayed due to Covid-19, with the writers, cast and crew determined that the show be filmed authentically in Derry.  But at long last, the coming-of-age sitcom is back as the four teenage girls (and one misfit English fella) navigate classic teenage troubles during The Troubles in 1990s Northern Ireland.
The show is largely based on Derry-native Lisa McGee's own experiences as a teenager in Derry. It follows 16-year-old Erin, her eccentric cousin Orla, goodie-two-shoes Clare, the rebellious Michelle, and her English cousin James as they get into all sorts of mischief around town.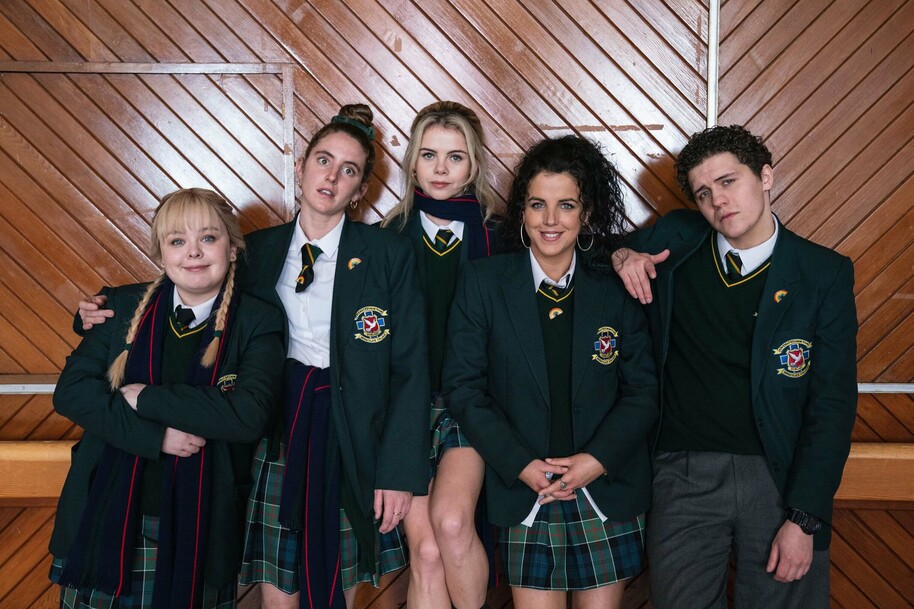 Season 2 saw James almost leave the gang, sparking more hints of a romance between James and Erin which has been subtly bubbling under the surface since season one. On this, writer Lisa McGee said there was a chance for the pair... 
"I think there might be... I've always thought James likes her, but I think he maybe doesn't even understand that yet, and I don't know when that'll, it might happen when they're much older, so it might not actually happen in our show. But I think the potential is there, it's something I'm interested in seeing – I might toy with it if we do another season, I'm not sure." 
Whereas Nicola Coughlan said she wants the romance to "happen so badly!" 
Clare's coming out storyline was also a major plot point in the second season, with the show rounding out with Bill Clinton's real-life speech from his 1995 visit to Derry.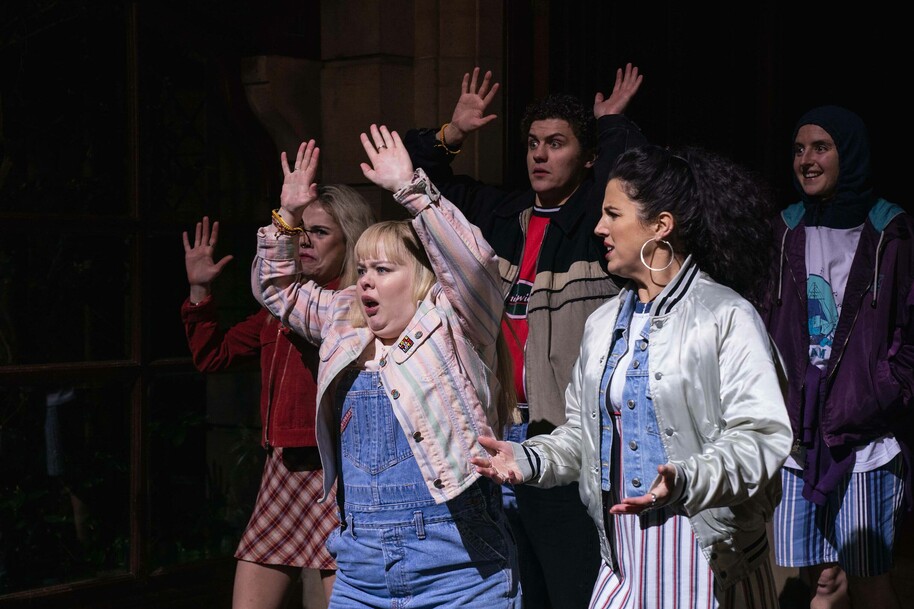 As for season 3, McGee told Radio Times that this season will be more hopeful than some previous seasons. At the end of season 2 set in 1995, Derry was heading towards peace with the approach the Good Friday Agreement of 1998. On this, McGee said,  
"We'll continue from '95. so obviously it was very different for us then. For one thing all these splinter organisations came out of nowhere, which was quite strange, and then people were just getting used to peace time. [...] They had more to lose, I think, and we didn't want it to go wrong because it was something we all really wanted. It was something everyone was afraid to dream of and then it was happening, so it's scarier in a way, the idea of losing that." 
There was also a suggestion that one of the Derry Girls gang might distance themselves from the group for a "rival gang", with the Derry Girls we know and love battling to get them back.  
Whatever happens in season 3, we know it'll be pure comedy gold!  
---
Nicola Coughlan's "reduced role" in Derry Girls season 3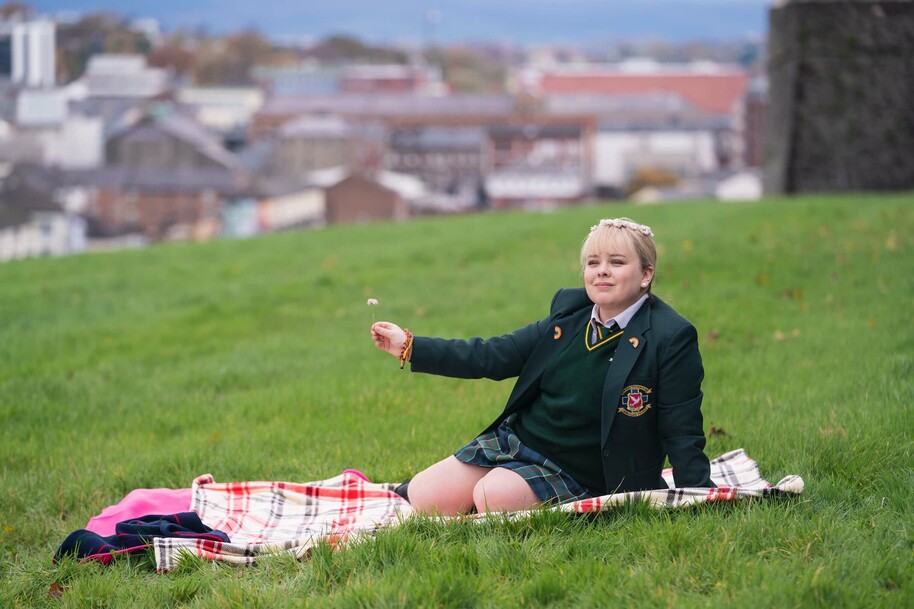 While Nicola Coughlan will return as Clare, the actor has sadly announced that due to filming clashes with the hit Netflix show Bridgerton, where she plays Penelope Featherington (did anyone else spot her Irish accent make a guest appearance in season 2?), the 35-year-old actor has had to take on a "reduced role" in the final season of Derry Girls. Coughlan told Belfast Live, 
"We were meant to film Derry Girls in January 2021, and I was totally free, but they decided to push it again, and that caused me insane stress because I was on what in the industry is called 'first call.' [That] means you have to go and do the show that you're on first call to, which was Bridgerton....[So] we had to make compromises happen in the script of Derry Girls. It was devastating to me because I wanted to be in all of this...but compromises had to be made. And you know, they had to cut down my role somewhat, which was hard. Really, really hard. But I think, you know, the fans of the show are going to be happy." 
So while Clare will still be a key player, we can expect her to be less center stage in the final few episodes 😢 
---
The cast of Derry Girls season 3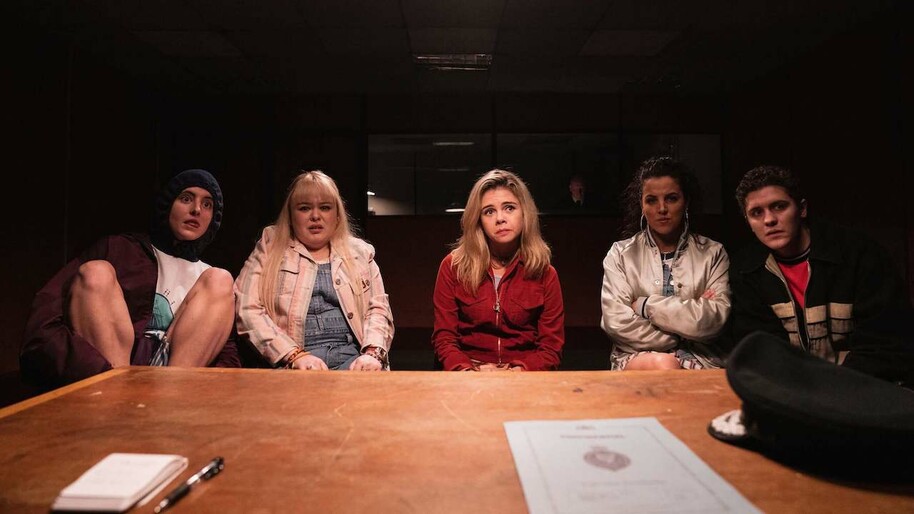 We'll see plenty of familiar faces in the new season, including... 
Saoirse-Monica Jackson (Harlan Coben's The Five) as Erin Quinn 

Louisa Harland (Love/Hate) as Orla McCool, Erin's eccentric cousin 

Nicola Coughlan (Bridgerton) as Clare Devlin, although it will be in a reduced role due to filming clashes 

Jamie-Lee O'Donnell (Doing Money) as the unstoppable Michelle Mallon 

Dylan Llewellyn (Hollyoaks) as wee English fella James Maguire 

Tara Lynne O'Neill (Eastenders) as Ma/Mary 

Kathy Kiera Clarke (Silent Witness) as Aunt Sarah 

Siobhan McSweeney (The Fall) as the hilarious Sister Michael 

Tommy Tiernan as Da/Gerry 

Ian McElhinney (Game of Thrones) as Granda Joe 

Kevin McAleer as Uncle Colm 

Leah O'Rourke (The Fall) as Jenny Joyce 
---
Will there be a Derry Girls season 4?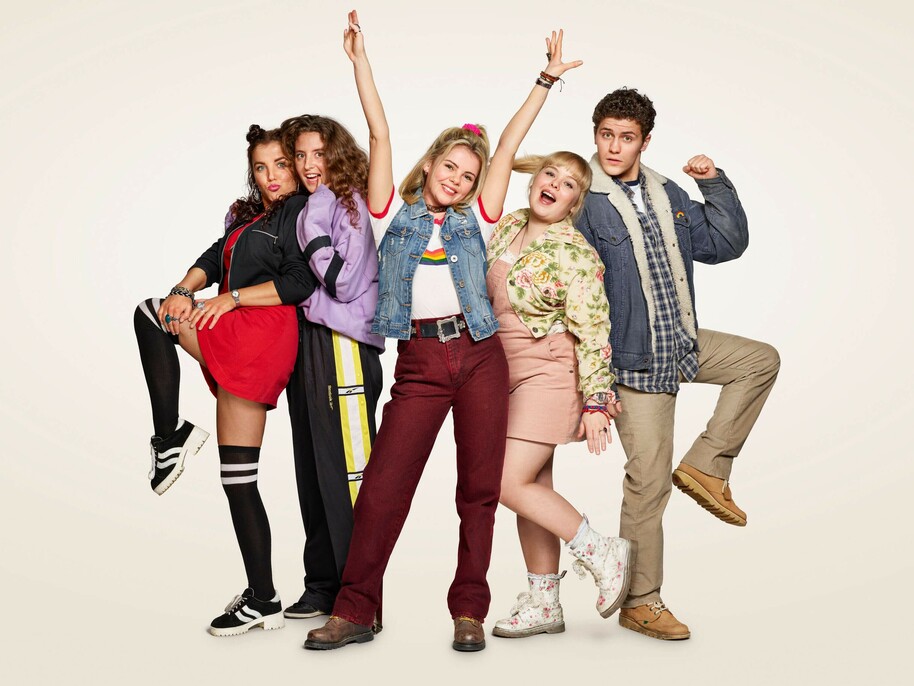 Sadly not... Back in September 2021, creator Lisa McGee confirmed that season three of Derry Girls will be the last. In her social post, she said,  
"It was always the plan to say goodbye after three series. Derry Girls is a coming-of-age story: following five ridiculous teenagers as they slowly... very slowly... start to become adults, while around them the place they call home starts to change too and Northern Ireland enters a new more hopeful phrase - which was a small, magical window of time. 

"Derry Girls is a love letter to the place I come from and the people who shaped me. It has been an honour to write it and I will forever be proud of everything it's achieved. I'd like to thank the people of Derry and Northern Ireland for getting behind us. Thanks also to the team behind the series, the incredible Hat Trick productions and a special thanks to Channel 4 - the channel I grew up watching, the channel that made me want to write comedy and the only channel that could have made our show. 

Who knows if Erin, Clare, Orla, Michelle and James will return in some other guide someday, but for now this is it for us and we're excited to start filming this series with our incredible cast and crew to hopefully take our loyal fans on one last adventure." 
However, the writer previously hinted at a possible Derry Girls film following the final season, so who knows what the future holds!  
---
Tune into Derry Girls on Channel 4 starting Tuesday 12th April at 9:15pm. You can also watch previous seasons on All4 and season 1 on Netflix. For more of what's coming up, check out our monthly telly highlights and Freesat TV guide!  
---
| | | |
| --- | --- | --- |
|   |   |   |
| Get the best TV picks of the week from our team of telly experts |   | Find out what's coming up this week on Freesat's TV Guide |
---
Follow us
Get the latest telly news and updates PLUS access to competitions and exclusive content