The scoop on The Crown season 4 on Netflix
Starting way back in 1947 in season one and through to 1977 at the end of season 3, Netflix's The Crown has taken us on a journey back through history to see the Queen, the crown and the royal family in a whole new light. Now, with the release of season 4 coming up on Sunday 15th November, we're taking a look at what we know about the new season of The Crown and recapping previous seasons of the historical drama so you're up to speed.
What can we expect in season 4 of The Crown?
This goes without saying, but potential spoilers ahead... 
Season 3 ended with the Queen's Silver Jubilee in 1977. In season 4, we'll be jumping ahead to 1979 to see both Margaret Thatcher's election as Prime Minister and the royal wedding of Diana and Charles. Here's what Netflix had to say about the plot of season 4 of The Crown: 
"Queen Elizabeth (Olivia Colman) and her family find themselves preoccupied with safeguarding the line of succession by securing an appropriate bride for Prince Charles (Josh O'Connor), who is still unmarried at 30… while Charles' romance with a young Lady Diana Spencer (Emma Corrin) provides a much-needed fairytale to unite the British people, behind closed doors, the Royal family is becoming increasingly divided." 
Check out Netflix's latest trailer for a sneak peek of what's to come...
The Diana Years 
Season 4 of The Crown looks like it's going to focus around what many fans have all been waiting for...the royal wedding of Lady Diana Spencer and Prince Charles. Lady Diana Spencer will be played by Emma Corrin in her screen debut. Following Charles' sabotaged relationship with Camilla Shand in season 3, season 4 is likely to jump ahead a few years to the early 1980s to follow Charles and Diana's budding relationship and "fairy tale" wedding in 1981. While we won't actually see the wedding itself, we will see a recreation of the iconic wedding dress in all its glory. 
In the first official trailer released by Netflix, we hear the original recording of the Archbishop of Canterbury, Robert Runcie, giving his speech at the royal wedding – a speech which now seems bitterly ironic to everyone who knows what happens after the wedding:  
"Here is the stuff of which fairy tales are made. A prince and princess on their wedding day. But fairytales usually end at this point with the simple phrase, 'They lived happily ever after.'… As husband and wife live out their vows, loving and cherishing one another, sharing life's splendours and miseries, achievements and setbacks, they will be transformed in the process."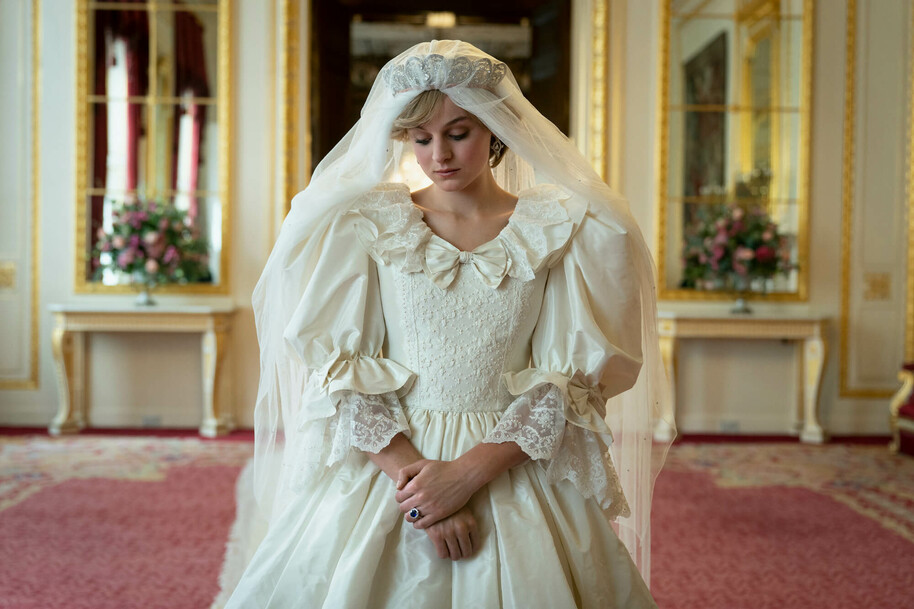 Similarly, in the second trailer released by Netflix (see above), we hear Princess Margaret (Helena Bonham Carter) warn that Diana will not bend to the will of the Royal Family, and instead "will break." Prophetic words... 
In his search to find a wife, Lord Mountbatten, an essential figure in the royal family and always deeply embroiled in its affairs, has played a big part – it is he who tells Charles to find a wife which the public will love in the trailer. However, Lord Mountbatten was tragically murdered in 1979 by IRA terrorists. Lord Mounbatten (played by Charles Dance in the upcoming season) has played a big part in the series since season 1, and has a particularly close relationship with Charles, so his death will undoubtedly be a blow for the future King and the whole family.  
The Thatcher Years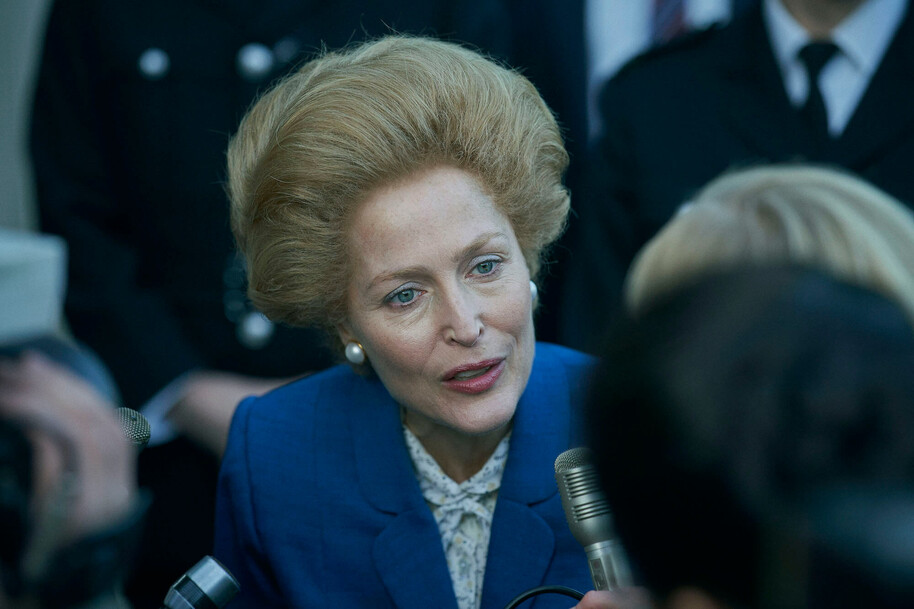 As well as these internal divisions within the Royal family, political divisions will be rife as well as Margaret Thatcher (Gillian Anderson) becomes Prime Minister. We're certainly excited to see Anderson's portrayal of Thatcher and how her relationship with the Queen, who will be played again by Olivia Colman following season 3, will be portrayed. As two incredibly powerful women in a man's world, it should be a particularly interesting meeting of minds, and the Netflix trailer shows at least one of their meetings to be frosty, to say the least. As Elizabeth tells her it's not wise to make enemies left, right and centre, Thatcher simply responds "Not if you don't mind making enemies, ma'am." Netflix has said, 
"...tensions arise between her (Margaret Thatcher) and the Queen which only grow worse as Thatcher leads the country into the Falklands War, generating conflict within the Commonwealth." 
Elsewhere in political history, Ronald Reagan becomes President of the United States in 1981, the same year as the Royal Wedding, making it likely Reagan will make an appearance following previous Presidents who have featured in the show.  
From royal and political scandals to wars, affairs, weddings, tense silence and a whole lot of iconic fashion, we can't wait for the new season of The Crown to drop on Netflix on Sunday 15th November! If you're not already a Netflix member, make sure you create a Netflix account so you can dive into The Crown as soon as the new season arrives. 
What's happened in The Crown so far?
We're sure many of you have been re-watching previous seasons to get up to date, or maybe just because it's perfect winter telly...but for those of you who need a reminder, here's what's happened so far: 
Recap of season 1 of The Crown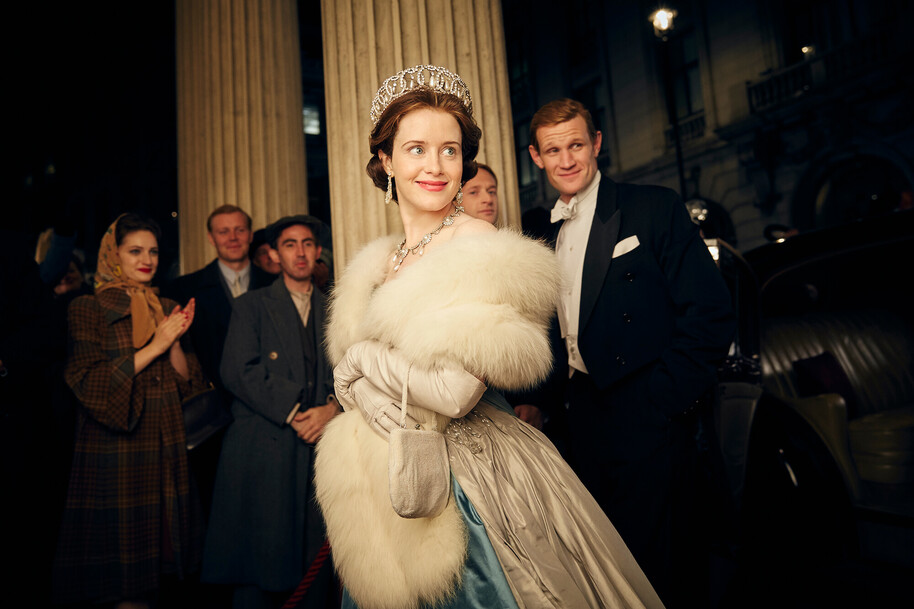 Season 1 kicked off with Claire Foy and Matt Smith's renditions of Elizabeth and Philip shortly before their wedding. It's made clear that while Philip isn't everyone's first choice for the future consort, Elizabeth will have no one else. Early episodes lay the groundwork both for Elizabeth and Philip's early relationship and the rapidly declining health of her father, King George VI, a shy man with a crippling stutter who was not born to be king, but was forced to take the throne. Well, you all remember from The King's Speech...  
The early years of Queen Elizabeth II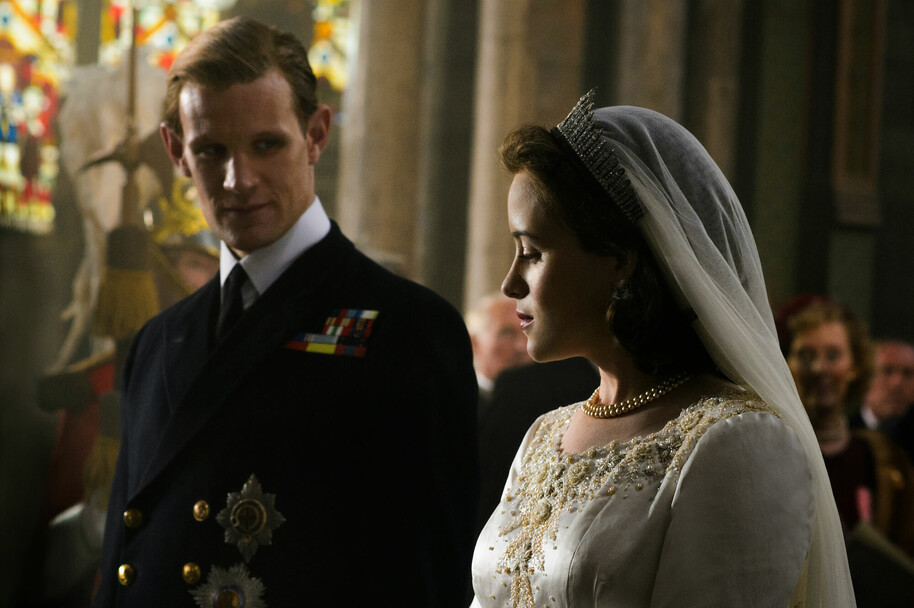 George VI hadn't been first in line for the throne, but when his brother Edward abdicated in order to marry Mrs. Wallis Simpson, George, known to his family as Bertie, was left to take over. This chain of events is what lead to Elizabeth becoming the heir to the throne, and when her father died of lung cancer at a young age, she had to take on the crown far earlier than she had planned at the age of just 25.  
We start to see signs early on that Philip may not be suited to his life in the shadow of his wife, seeming perpetually restless and irritated. He helps organise her coronation and has the controversial idea to televise the event for the first time. His plan does wonders for the Royal family and sets him on a path of modernisation, which will consistently be met with pushback from the traditionalists. By the end of the season, Elizabeth tries to give Philip a role and some space to shine on his own, asking him to open the Melbourne Olympics in 1956, followed by a five-month tour of the Commonwealth. Philip begrudgingly agrees, setting the scene for season 2 which explores more of Philip's childhood and the Royal relationship. 
Family ties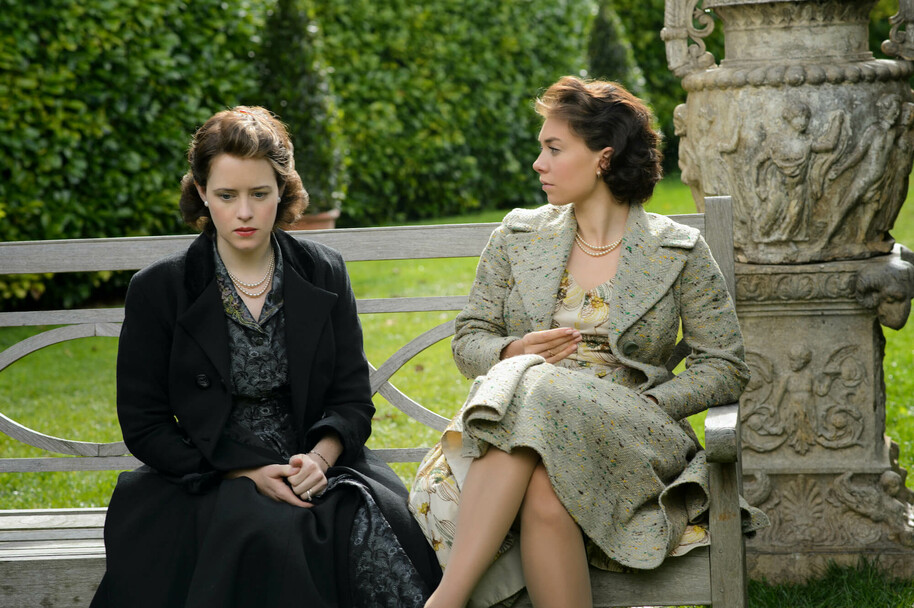 Meanwhile, Princess Margaret (Vanessa Kirby), the Queen's more outgoing and charismatic sister, is swept up in an ill-fated romance with Peter Townsend (Ben Miles), a much older married man and former equerry to the King. This puts Elizabeth in an awkward situation – as Queen, she must bless the union, but as head of the church, she is unable to due to Peter's divorce. After years of waiting Margaret is told she can marry Peter, but only if she gives up her royal title and privileges. In a heartbreaking scene, Margaret breaks off her relationship with Peter, and her always competitive relationship with her sister is left in tatters.  
Politics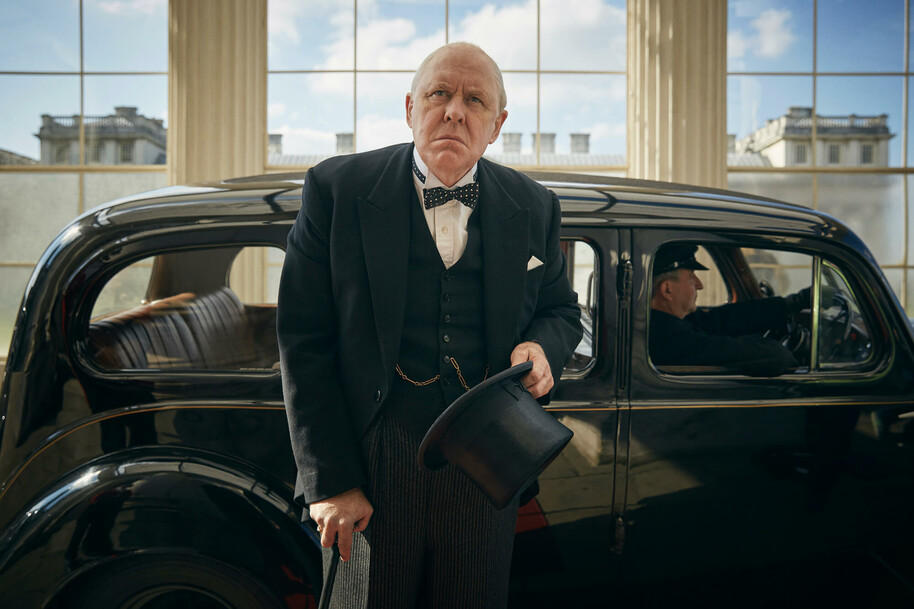 Politically, an ageing Winston Churchill (John Lithgow) is Prime Minister. Churchill guides Elizabeth in her early days, but is facing criticism from within the Conservative Party who want to replace him with Anthony Eden (Jeremy Northam). We learn of a softer side to Churchill who lost a daughter when she was just three, and he eventually steps down to be replaced by Eden, but he quickly gets wrapped up in the Suez Crisis and falls ill himself.  
Season 1 introduces us to historical figures we know and ones we don't to show the larger story of the royal family. There's Philip, the brash and opinionated consort, Margaret, the overshadowed and vibrant sister, the Queen Mother (Victoria Hamilton), who is grieving the loss of her husband and the loss of her role, and then the many members of staff who keep the wheels turning, including Tommy Lascelles (Pip Torrens), who ends up playing a significant role throughout season 1 and 2. At the heart of it all is Elizabeth, who is young, shy and learning to take on a seemingly impossible role as monarch where she must remain strong and silent at all times.  
Recap of season 2 of The Crown
Season 2 of The Crown covers the mid-1950s to the early 1960s, taking a closer look at Elizabeth and Philip's relationship and Philip's background, as well as a few big royal scandals of course. At the end of season 1, Prince Philip agreed to open the Olympic Games in Australia and embark on a 5-month tour of the Commonwealth. The strain this puts on the Royal marriage is at the core of season 2, with hints at possible infidelity on the Prince's side. Here are the main things you need to remember for season 2: 
Royal Marriages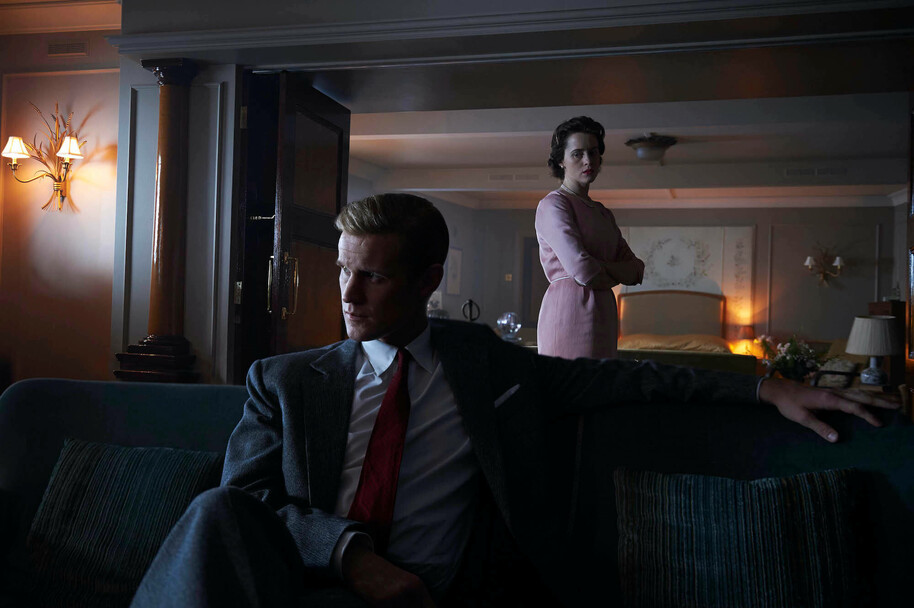 Tensions rise throughout the season due to their long separation, coming to a head with The Profumo Affair, a sex scandal at the heart of the British government in 1963 when politician John Profumo was supposed to have had a sexual relationship with a model named Christine Keeler. The two met at a party hosted by osteopath to the stars, Stephen Ward – an osteopath that we see Philip visit at least once. While it's left uncertain whether Philip was involved or had been unfaithful, Philip denies it and commits himself to Elizabeth who is pregnant with their fourth child. 
While the Queen struggles with her own marriage, Margaret has become infatuated with society photographer Antony Armstrong-Jones (Matthew Goode) after her break-up with Peter Townsend. Peter Townsend was safe, traditional and reliable – Antony, by contrast, is modern, unconventional and involved in multiple affairs with both men and women. Margaret is attracted to him for exactly these reasons, though she doesn't know about the affairs, and hopes to marry him "unconventionally." Spurred on by finding out Peter is engaged, Margaret rushes into an engagement. Despite Elizabeth finding out about Antony's affairs, she gives her blessing to avoid another fallout with her sister, and the pair get married in 1960.  
Family history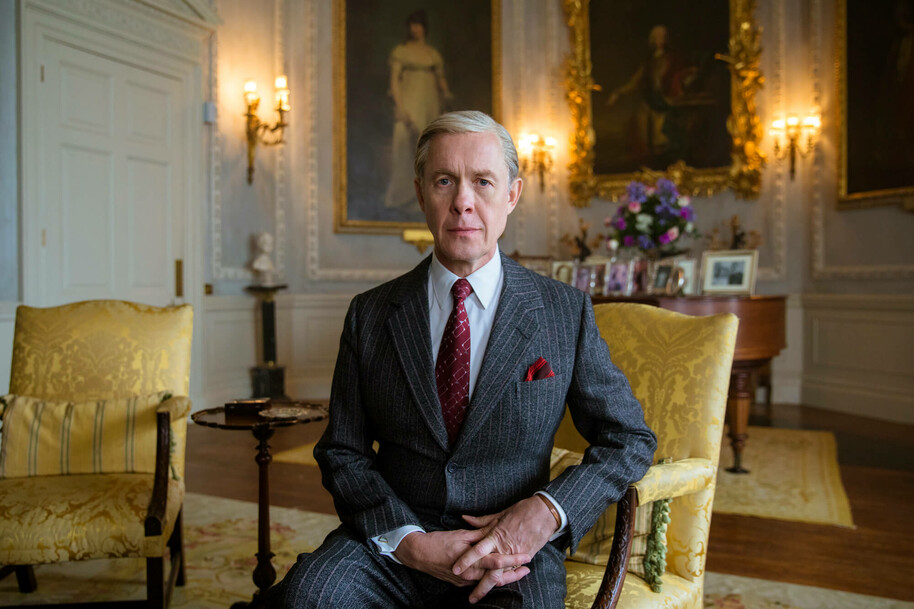 We also get a look back at Prince Philip's difficult family history, including the death of his favourite sister in a plane crash. This partly explains why Philip is so determined for his son, the young and sensitive Prince Charles, to follow in his footsteps and go to Gordonstoun school in Scotland. Despite Charles not fitting in at this tough school, Philip puts his foot down, leaving Charles at the place he later would call "Colditz with kilts." 
A huge Royal family secret is also revealed surrounding Elizabeth's uncle and former king, Edward. When top-secret documents from World War II resurface, it is revealed that Edward was in fact a Nazi sympathiser, who not only visited Hitler, but fed information to the Nazis during the war in hopes of being reinstated as king, effectively dethroning his brother and betraying his country. After learning this horrifying news, Elizabeth exiles Edward from England for good, and allows the documents to be published.  
Politics and scandals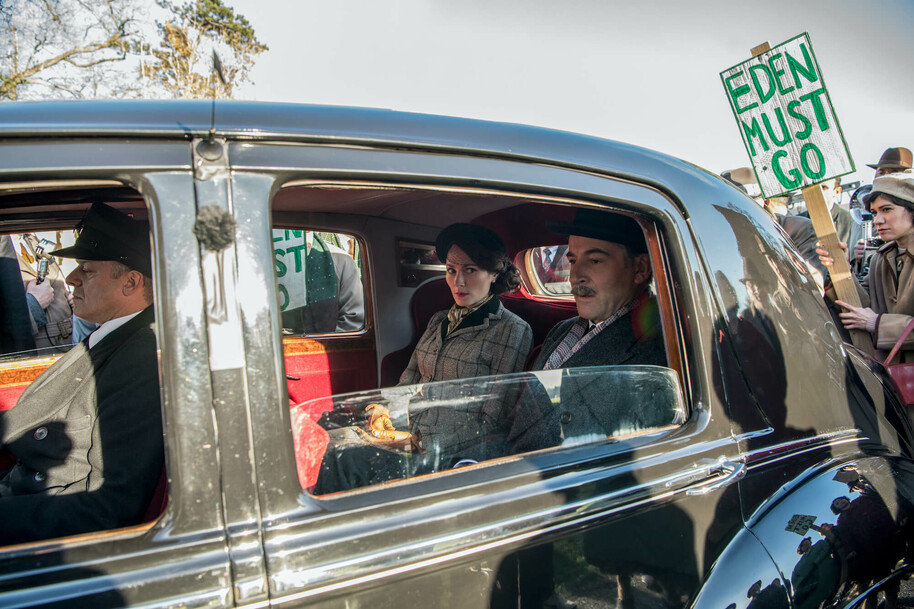 This season we also see Prime Minister Anthony Eden struggling with the Suez Crisis and then stepping aside for Harold MacMillian, who also ends up stepping down, much to Queen Elizabeth's disappointment as she had previously told him England needed stability.  
We also get to meet President Kennedy and his wife Jackie on their visit to Buckingham Palace in 1961, prior to JFK's assassination in 1963. This is a particularly interesting episode as it uncovers not only British history, but some of the private lives of the Kennedys, who are often thought of as American Royalty.  
Recap of season 3 of The Crown
In season 3 we saw a change in the cast as we jump ahead to the mid-1960s and on to the Queen's Silver Jubilee in 1977. Queen Elizabeth is now played by Olivia Colman, and Prince Philip by Tobias Menzies. With the political turmoil and change the 1960s and 1970s brought, it's a turbulent time for the Windsors, with scandals including the Cambridge Five Spy Ring, the Aberfan disaster, struggles between the Crown and Labour government, the death of the Duke of Windsor, a near coup and a controversial visit to the White House...Here's a few of the key bits you'll need to remember:  
Scandal and a national disaster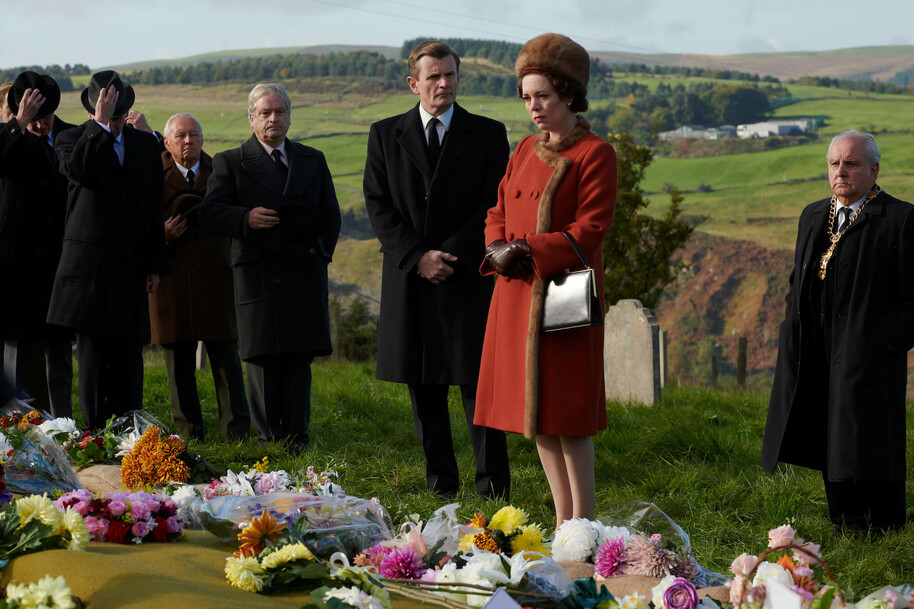 Season 3 begins with Harold Wilson's election as PM, the first of the Queen's Labour ministers. The Queen is initially suspicious of Wilson after hearing rumours he may be a Russian spy. As it turns out, it is the Queen's private art collector, Anthony Blunt, who is the KGB spy, and to avoid an international scandal, he is allowed to continue his role in the palace under a close eye from MI5.  
While this scandal stayed hidden, the Aberfan disaster is out in the open. In 1966, a school in Wales is buried under a collapsed coal tip, killing 116 children and 28 adults. This harrowing episode brings what is seen as the Queen's coldness to light as she is painfully slow to react to the horrifying disaster. As the government tries to shift blame away from themselves and onto the Royal family, her relationship with Harold Wilson becomes strained.  
Meanwhile, Lord Mountbatten is removed from his position as Admiral of the Fleet, and his lack of a role leads him to be sucked into the idea of a coup, removing Harold Wilson from power. To do this, he needs the Queen on side. Elizabeth learns of his plans and quickly rushes back to the UK to put a stop to it. With this we see the old powerhouses like Lord Mountbatten moved to the backseat.  
Unhappy marriages and more scandal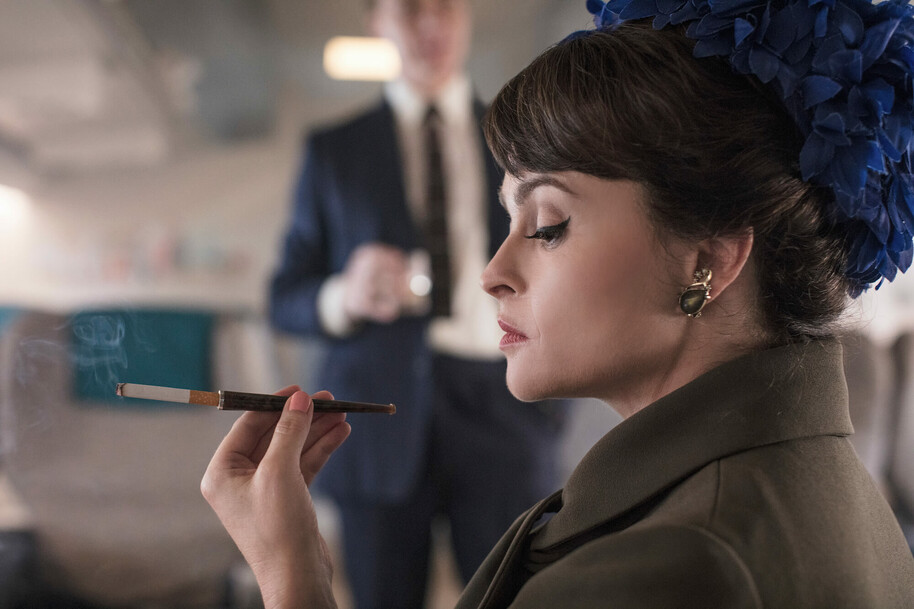 Meanwhile, Princess Margaret is now being played by Helena Bonham Carter, while Antony Armstrong-Jones' role is taken over by Ben Daniels. Their marriage has not fared well through the years, and while they're still together, they seem intent on destroying each other, with infidelities on both sides, and ruthless power games between them.  
Season 3 has episodes focusing on Margaret's success with President Johnson on a visit to the White House, as well as her affair with Roddy Llewellyn which made the front page of the tabloids. This unhappy marriage cumulates in divorce and Margaret's attempted suicide in the final episode, and a moment of surprising softness between the two sisters.  
The next generation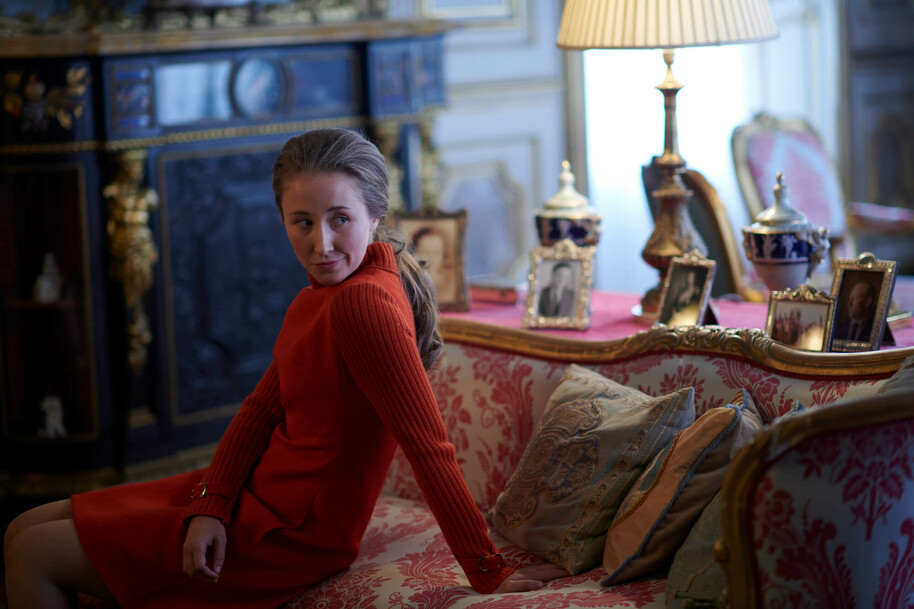 Most importantly, season 3 introduces us to the next generation of royals, not as children, but as adults. We see Prince Charles (Josh O'Connor) go to Aberystwyth to study Welsh to prepare him for his investiture as the Prince of Wales, and it's here we start to see hints of Charles' independent thinking which is at odds with his mother's.  
We also see Charles' early relationship with Camilla Shand (Emerald Fennel), his future wife. This relationship comes out a love triangle between Charles, Camilla Shand, Andrew Parker-Bowles (Andrew Bunchan) and, interestingly enough, Princess Anne (Erin Doherty). Princess Anne is one of the best things about this season, and while she doesn't have as much screen time as Charles, the limited time she is on screen makes it clear she's the wittiest and most down to earth of the Royals.  
Anne comes between Camilla and Andrew, so Camilla moves on to Charles. It's all a bit complicated, but ultimately, once the family realises Charles is serious about Camilla, their relationship is sabotaged by the Queen Mother and Lord Mountbatten. She reunites Camilla with her ex, Andrew Parker-Bowles, and marries them off, while sending Charles out to Barbados with the Navy. And we all know how that works out... 
Season 3 ends with the Queen wondering what she's accomplished in her 25 years on the throne, with the miner's strike leaving people in darkness across the country and her slowly but steadily losing her grip of the family. But as Margaret tells her, her role is not to flinch, to paper over the cracks, and to keep going.  
How can I watch season 4 of The Crown?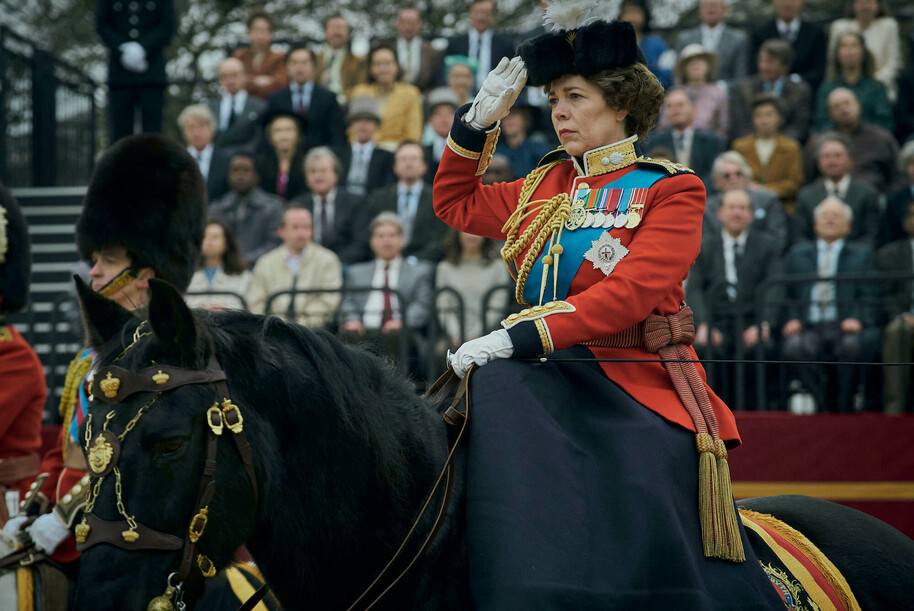 We'll see how the Queen is getting on with the turbulent Thatcher and Diana years ahead. Season 4 of The Crown will be available to stream on Netflix from Sunday 15th November, with 10 new episodes to look forward to. To access Netflix through your Freesat box, simply head to the On Demand section and sign in to your Netflix account. Not signed up yet? Create a Netflix account and get ready to binge-watch the new season!
In the meantime, find out more about the cast of The Crown season 4 to see what familiar faces are back and who's new. Plus, find out some of the best royal documentaries out right now to learn more about the history behind the drama. Sign up for Freesat's newsletter for the inside scoop on the latest telly sent straight to your inbox.