Stateless episode 1 review
An air hostess on the run from a dangerous cult, an Afghan refugee trying to find a better place for his family to live, a young father escaping a dead-end job and a bureaucrat attempting to contain a national scandal collide in a shocking turn of events in Stateless, now streaming on Netflix.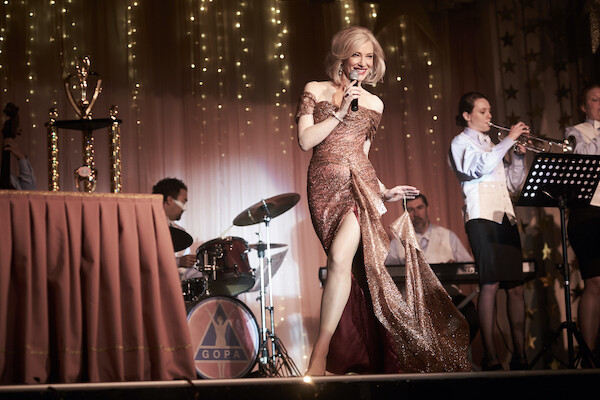 *Minor Spoilers* 
Stateless kicks things off with its lead character Sofie (Yvonne Strahovski), a white, Australian woman from a middle/upper class family who works as an air hostess. We're given the impression Sofie isn't exactly happy to be at her parents' house for Christmas when she supposedly jokes to her sister Margot (Marta Dusseldorp) to "Help me". Only this comment becomes somewhat ominous as the episode progresses and we discover Sofie has ditched the family reunion by escaping through the bathroom window.  
Perhaps one of the most compelling characters in the first episode is Ameer (Fayssal Bazzi), an Afghan refugee determined to get his family to Australia by any means. Contrastingly to Sofie's 'warm' home life, Ameer and his family are living on little to nothing, taking everything in their stride in hopes that there is a better life waiting for them down under. Co-directors Jocelyn Moorhouse (Muriel's Wedding, Peter Pan) and Emma Freeman (Glitch, Tidelands) use the nonlinear narrative to hop from one life to another, keeping viewers on their toes.
Also introduced in the first episode is Cam Sandford (Jai Courtney), who takes up a new opportunity as a guard at the Australian Immigration Detention Centre (where this story is based), after his friends convince him to over a few beers. They're loud, a little rowdy, but seem like nice people. Only Cam's demeanour around them suggests he isn't entirely comfortable with the setting he has been placed in. We can only imagine he'll have a few things to say about the way the immigration detention centre is being run as the season continues.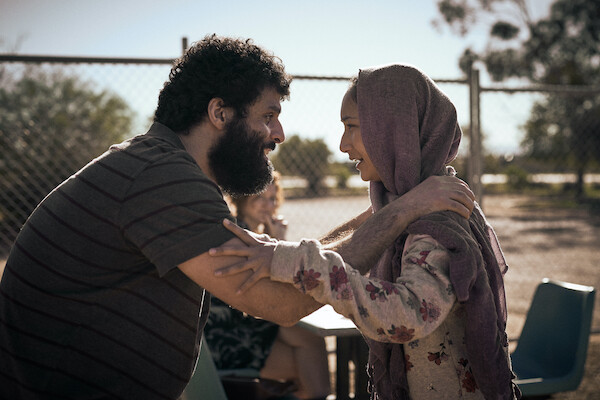 *Major Spoilers* 
As the episode continues to flip between the (current) three main characters, we see Sofie has joined a new dance class which is costing her A$400 a month. As this B storyline progresses, it's quite clear the entire set up is a scam, run by none other than Cate Blanchett's character Pat, and her physically and emotionally manipulative husband Gordon (Dominic West). The two of them lure Sofie into thinking her life could be better if she let go, instead of being the person her family wants her to be, and in doing so, we see a side to Sofie that suggests she has had mental health issues in the past. Gordon and Pat both prey on her weakened mind, resulting in an ambiguous scene that suggests Gordon has abused Sofie in some way. This later leads to Sofie dealing with her trauma in the only way she knows how – escaping.  
Meanwhile, Ameer and his family have been duped by a people smuggler into thinking they could board a boat to Australia, handing over all their money and passports. They are ambushed by the police but luckily escape, and Ameer (along with the help of his new friend) confronts the conman that almost ruined his family's life, stealing back his money and running to catch a real boat. On the brink of escape, Ameer is forced to stay behind when the conmen chase them to the shore, letting his family get to safety in Australia. He tells them to take him and to leave his family. We don't see him again in the first episode, but suspect his story is not over yet. 
Cam is on his way to his first day on the job as a guard by the end of the first episode, and he begins his work immediately. A queue of immigrants are lined up in the detention centre as the guards mark them off a list one by one, but in a shocking turn of events the next lady in line is Sofie, only she's going by a different name, Eva Hoffman.  
Based on real events
Co-created by Cate Blanchett, Tony Ayres and Elise McCredie, Stateless is inspired by the real-life story of Cornelia Rau (who Sofie's character is based on), who was a permanent resident in Australia. Rue was unlawfully detained in the Australian Immigration detention centre for ten months in 2004/5.  
You can stream Stateless on Netflix now; PLUS discover more from Cate Blanchett in our Mrs. America recap: A story about politics, patriarchy and powerful women on both sides of the debate on women's rights.