The scoop on Mrs. America
Mrs. America is the latest new historical drama to come to BBC Two. Set in 1970s America, the show has an all-star cast including Cate Blanchett, Uzo Aduba, Rose Byrne and Sarah Paulson. But what's this new drama all about? In a nutshell, get ready for politics, patriarchy and powerful women on both sides of the debate on women's rights.
What's Mrs. America all about?
The show kicks off in 1972, when the Equal Rights Amendment was passed by the U.S. Senate and was then sent to the U.S. states for ratification. The amendment's purpose was to provide legal equality for the sexes and stop legal discrimination on the basis of sex. In other words, its aim was to give women the same legal rights as men.  
We know the nitty-gritty of politics probably doesn't sound that thrilling, but Mrs. America focuses on the people around this amendment – the women who fought for and against it. This included the likes of famous feminists and political activists like Gloria Steinem (Rose Byrne), Betty Friedan (Tracey Ullman) and Shirley Chisholm (Uzo Aduba). These women fought furiously for women's legal rights and equality in regards to marriage, divorce, employment, property and most controversially, abortion, which is still fiercely debated today.  
On the other side of the argument were women who felt that the Equal Rights Amendment was not only disrespectful of homemakers and housewives, but also stripped away women's protection and privileges, citing that women could be drafted into the Vietnam War as a way to show the dangers of the amendment. This campaign was led by Republicans like Phyllis Schlafly (Cate Blanchett) and others who claimed they wanted to protect the traditional American family.  
It's an argument which many of us will have heard before, but Mrs. America shows the real complexities and characters who were involved, focusing on the struggles and personal lives of the powerful women on both sides. Ultimately, the women in Mrs. America have had to learn how to "play the game" of politics to make change happen or even to be heard in what was still very much a man's world. It's also a story which needs to be heard, today as much as in the 1970s and in the 1920s before that. Luckily in Mrs. America, the combination of an impeccable cast, excellent writing, fab 1970s fashion and a flawless funky soundtrack brings the world of 1970s politics to life in a big way.  
---
The Cast
Cate Blanchett as Phyllis Schlafly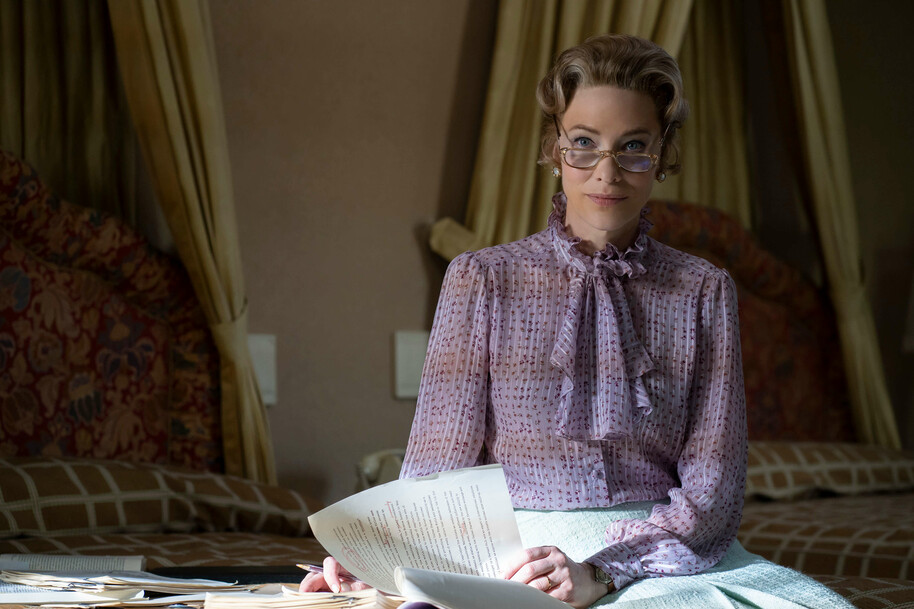 Cate Blanchett (Carole, Blue Jasmines) is as compelling as ever in her role as Phyliss Schlafly. Phyliss was a Republican with strong conservative views on feminism and abortion, and began campaigning against the Equal Rights Amendment when she learned that the women she knew were scared of the bill. Phyliss was no fool, having ran for Congress twice she was no stranger to politics. She had multiple degrees from top universities and her specialty was international defense. 
However, contrary to her impressive career, the first scene of episode one shows her in a "patriotic" bikini. It goes on we see that despite often being the most knowledgeable in the room, she was often dismissed and had to play along with the game to be heard by male colleagues. However, when it came to women's rights, she could make her voice heard, giving her a platform to reach her political goals. Blanchett almost makes Phyliss sympathetic until we see that she is driven by her political ambition more than anything else. 
Rose Byrne as Gloria Steinhem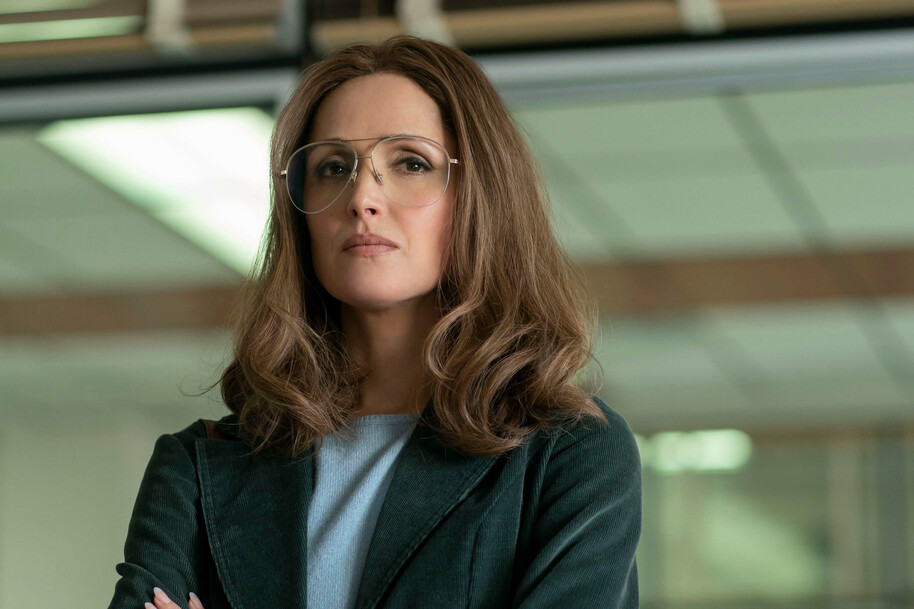 On the other side of the debate was Gloria Steinem, played by Rose Byrne (Bridesmaids, Neighbors). Steinem is a famed American feminist, journalist and activist who became something of a celebrity for the American feminist movement in the late 1960s and early 1970s. After writing a column for New York magazine, she became a co-founder of Ms. Magazine which is featured in Mrs. America. Steinem was particularly passionate about abortion rights, having had one herself when she was younger. In Mrs. America, the man who performs her illegal abortion tells her there are two things she must do: "You will never tell anyone my name. And you will do what you want to do with your life." From there Steinem built a career and fought for women's rights, but the show depicts many challenges she faces, both externally and within her own circle.  
Uzo Aduba as Shirley Chisholm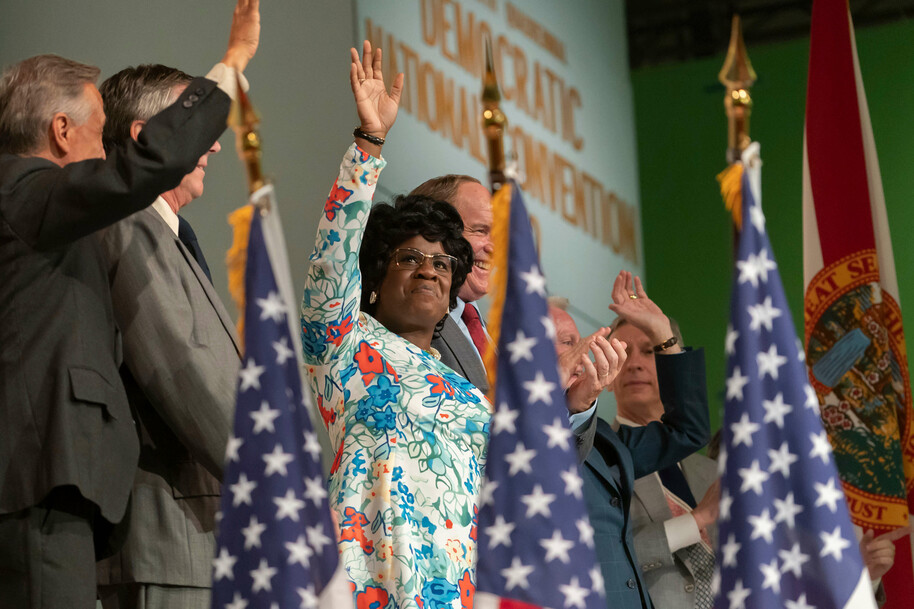 Uzo Aduba (Orange is the New Black) is fantastic in her role as Shirley Chisholm, the first black women in Congress and the first black woman to seek nomination for President. Shirley is clearly a passionate and determined activist. Unlike other characters in Mrs. America, she doesn't play the game of politics in the way they want, instead saying exactly what she means and daring to run for President despite how many were against her. This fighting spirit shines through Aduba's performance. 
Margo Martindale as Bella Abzug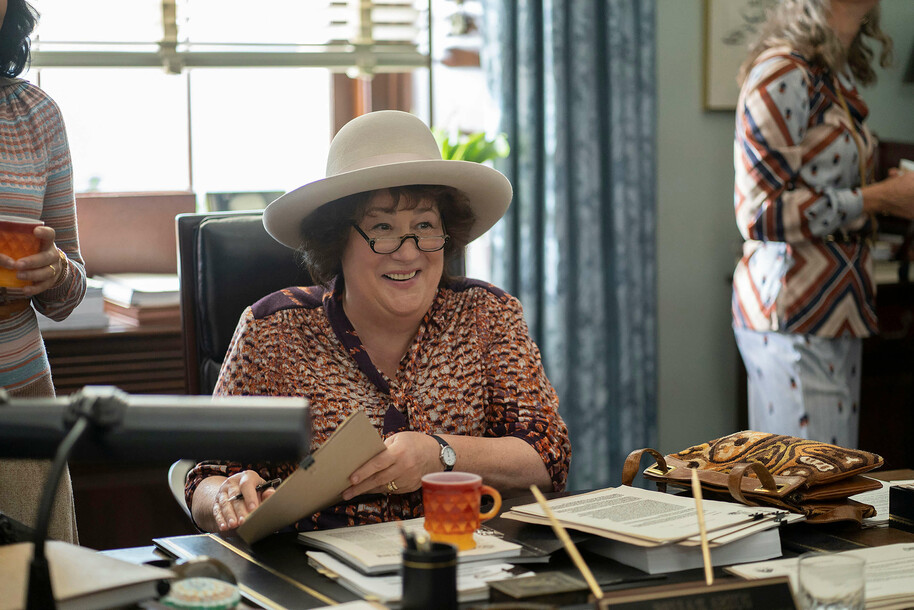 Margo Martindale (Bojack Horseman, August: Osage County) plays the bold and brash Bella Abzug, otherwise known as "Battling Bella." A lawyer, U.S. Representative, activist and a leader of the Women's Movement, Bella is shown to be one of the voices in the movement urging others to play the game and support the candidate most likely to get rid of Nixon rather than supporting Shirley in her bid for President. However, she's still bold and outspoken, and in the show is quoted saying:  
Congressional Aide: Did you call the Speaker of the House a four letter word? 

Bella: No 

Congressional Aide: Are you sure? 

Bella: Yes, I'm sure. Ass is a three letter word.  
Tracey Ullman as Betty Friedan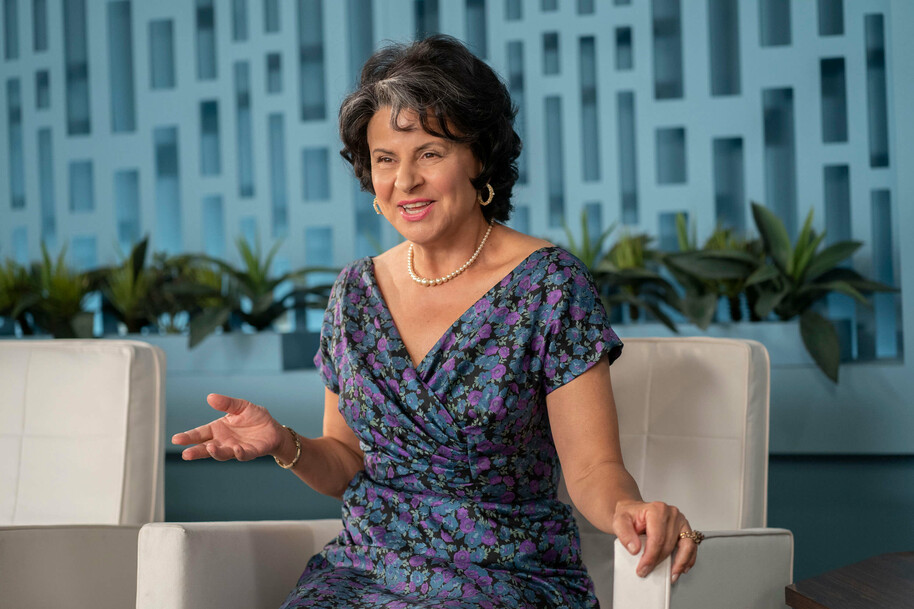 Tracey Ullman (The Tracey Ullman Show, Into the Woods) takes on the role of Betty Friedan, author of The Feminine Mystique which is often credited with sparking the second wave of feminism in the States. Pulling no punches, Friedan is seen trying to retain her spot as the leader of the movement and appears at odds and competitive with newer members like Gloria Steinem. Ullman gives a blunt, brash and strangely funny performance as Friedan, a woman trying to stay top dog as new faces come onto the scene, repeatedly reminding other members of the movement that she was the one who started it all, whereas Bella quips that she merely "wrote a book ten years ago" and was now out of date.  
These are just a few of the fantastic actors featured in the show – you'll have to tune in to see the rest of the stellar cast... 
---
How can I watch Mrs. America?
You can watch two episodes of Mrs. America every Wednesday on BBC Two at 9pm and then the next episode at 9:45pm, or you can watch all nine episodes now on BBC iPlayer. Whether you're a history buff, want to learn more about the women's movement, love a bit of 70s funk or just fancy watching something new, we can't recommend Mrs. America more! 
Find out what else is new on TV to stay up to speed with the latest drama, films, documentaries and more. While you're at it, sign up for the Freesat newsletter to get the best TV recommendations and new sent straight to your inbox.