Top 10 tennis films
Wimbledon is back, and it's got us in the mood for tennis! That's why we've served up a list of our top 10 tennis films which we think you'll love. So, without further ado, let's get into the films 🎾
Wimbledon (2004)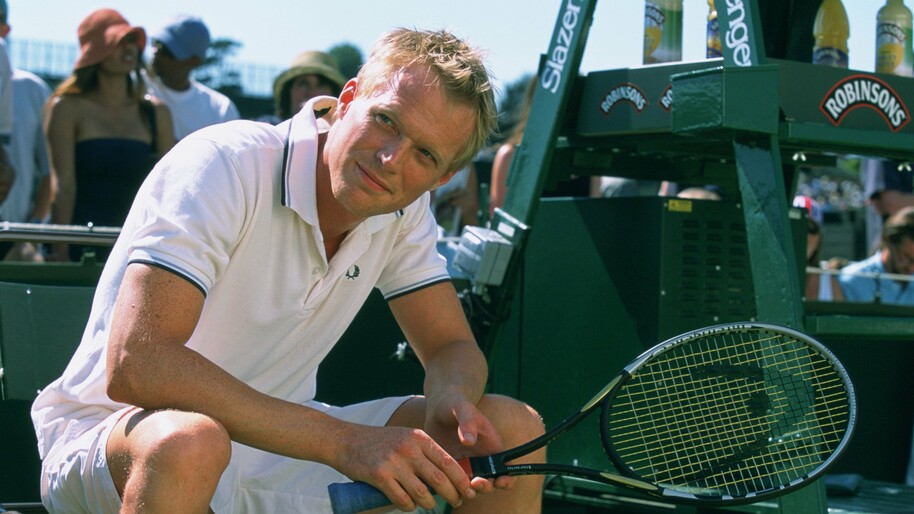 Fittingly, our first film is Wimbledon, a romantic comedy starring Paul Bettany as Peter Colt, a former tennis pro who has dropped from 11th in the world to 119th. When he manages to get a spot at Wimbledon he has another chance to compete, but feels he has no chance – that is, until he meets an American rising tennis star called Lizzie (Kirsten Dunst). As their love blooms, his game starts to improve, but Lizzie's begins to falter... 
---
Battle of the Sexes (2017)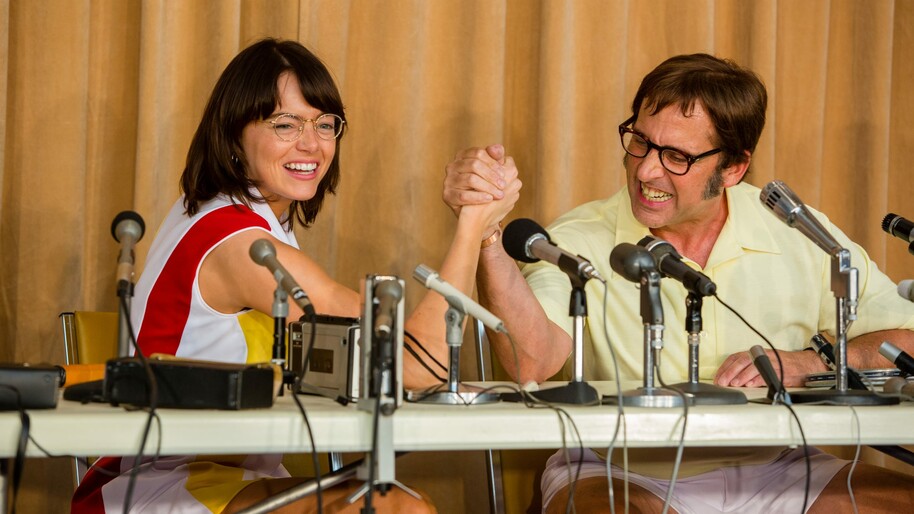 Starring Emma Stone and Steve Carell, this sport-comedy will have you in stitches. Based on a true story, the film revolves around the iconic 1973 game between renowned female tennis player Billie Jean King against the former champion (and infamous chauvinistic showman) Bobby Riggs. From their sports rivalry to personal issues, this biographical sports comedy is well worth a watch.  
---
When Billie Beat Bobby (2001)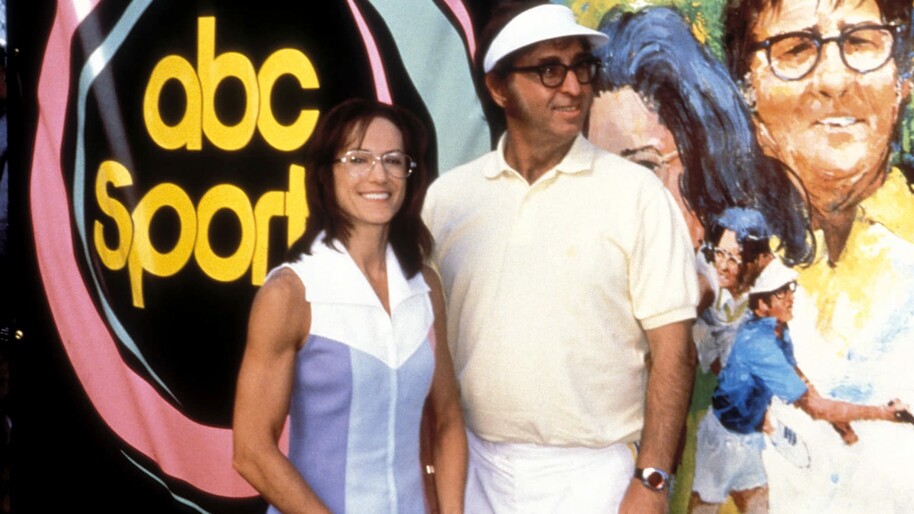 Another adaptation of this legendary match is When Billie Beat Bobby which takes more of a documentary angle when recounting the drama of the match, looking at how Bobby Riggs saw the match merely as a publicity stunt, while for Billie Jean King is was a way to promote equality and respect for women in sports. We hope the title of this one doesn't give too much away... 
---
Borg vs. McEnroe (2017)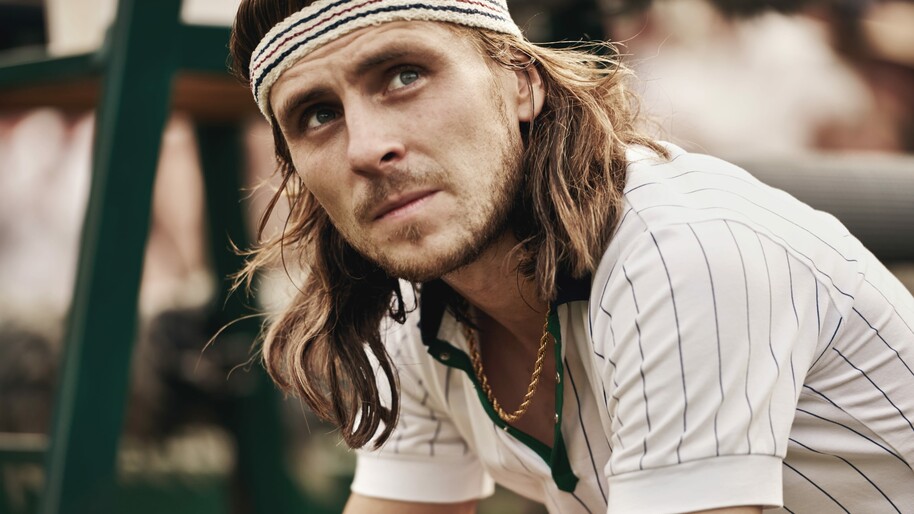 Another tale of rivalry, Borg vs. McEnroe tells the story of the competition between legendary and focused tennis player Bjorn Borg (Sverrir Gudnason) and the young, brash and volatile American player John McEnroe (Shia LaBeouf). Not only are the two players incredibly talented, but they're also as different as chalk and cheese, making their match even more thrilling.  
---
Match Point (2005)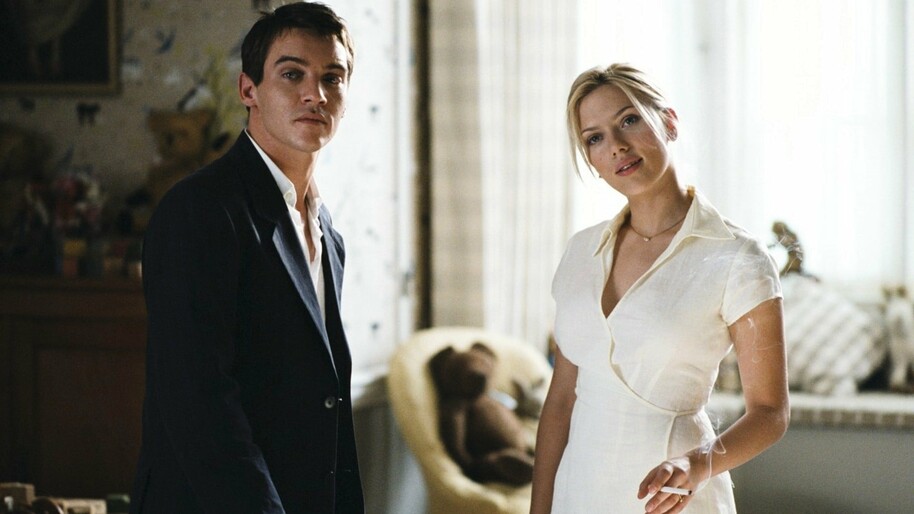 Directed by Woody Allen, this romantic psychological thriller follows Chris, a former tennis pro, who begins dating his friend's sister, until he meets the same friend's fiancée. They are immediately attracted to each other, but part ways. However, when they meet sometime later, their affair begins again, despite the fact Chris is now married to his friend's sister, and things begin to spiral out of control. Exploring themes of lust, greed, morality, money and luck, this romance has a brutal twist which you won't see coming.  
---
7 Days in Hell (2015)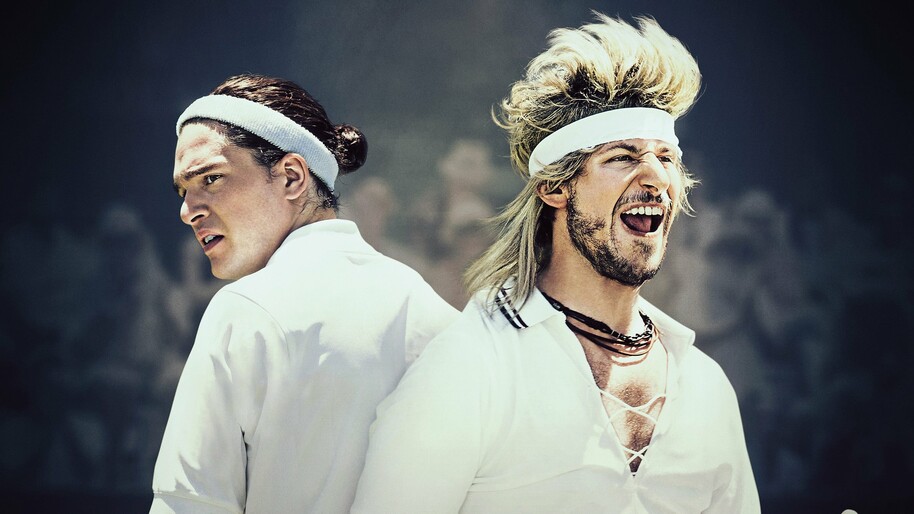 This hilarious mockumentary stars Andy Samberg and Kit Harrington as two fictional rival tennis champions who battle it out in an epic and grueling tennis match which lasts for a whopping seven days.  
---
30-Love (2017) 
When a man's wife unexpectedly dies during childbirth, he takes to playing tennis, his wife's favourite sport, to keep her memory alive and get through his grief. As he rises in the rankings, his home life and newborn daughter begin to suffer. A story of love and loss, this dark comedy is an indie film well worth a watch.  
---
Strokes of Genius (2018)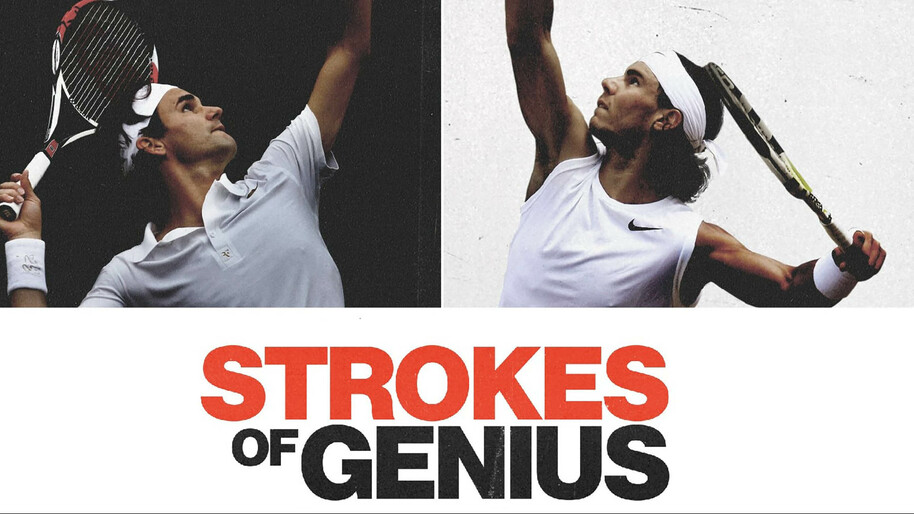 Okay, so this is a film documentary, but we couldn't leave it off the list. Strokes of Genius looks back at Roger Federer and Rafael Nadal's epic 2008 match which put two of the best players in the game up against each other, their rivalry and skill gripping the world of tennis.  
---
In the Realm of Perfection (2018)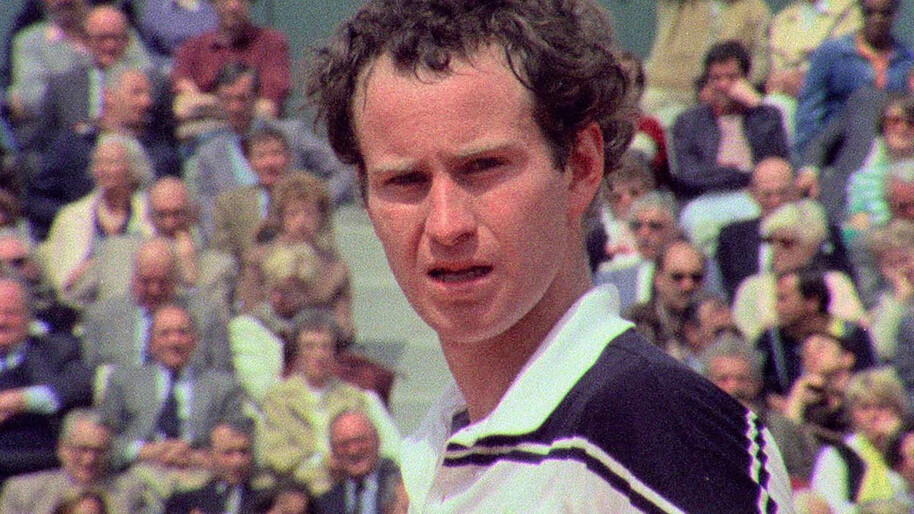 Another must-see tennis documentary film, In the Realm of Perfection uses archive footage to look back at the 1984 match between John McEnroe (the same McEnroe from Berg vs. McEnroe) and Ivan Lendl at the Roland Garros French Open. At the time, McEnroe was ranked as the world's top player, but was also renowned for his quick temper on the court. Despite the fact the match took place in 1984, this documentary is shockingly suspenseful and gives intriguing insight into this complex, legendary player.  
---
The Royal Tenenbaums (2001)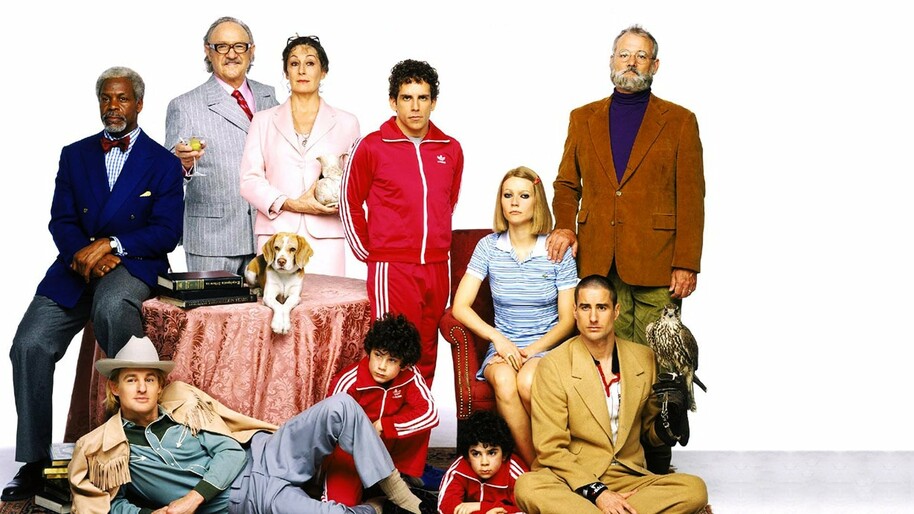 This one has a bit of a tenuous link to tennis, but we love it all the same. From iconic director Wes Anderson and starring big names like Gwenyth Paltrow, Ben Stiller, Gene Hackman, Anjelica Huston, Owen Wilson and Luke Wilson (fun fact: these two are real life brothers 😮), the film follows an eccentric and dysfunctional family who reluctantly reunite when their estranged father announces he's dying. So where's the link to tennis? The three siblings are all gifted in their own ways, with Luke Wilson's character playing former tennis pro Richie Tenenbaum. See? Tennis 🎾 
Like this list? Check out our run-down of former athletes who turned their talents to Hollywood, and find out what fantastic sport is coming up on Freesat this week.   
---
| | | |
| --- | --- | --- |
|   |   |   |
| Get the best TV picks of the week from our team of telly experts |   | Find out what's new on your favourite channels every week |
---
Follow us
Get the latest telly news and updates PLUS access to competitions and exclusive content