Where to watch the best Baz Luhrmann films
Have you seen Baz Luhrmann's Elvis yet? Starring Austin Butler as the titular music icon, we thought it would a great excuse to take a look at some of our favourite Baz Luhrmann projects over the years!  
Luhrmann's signature camp style has made him a standout in the world of film and TV, using flamboyance, bright colours, bold costumes and perfectly curated soundtracks to tell his stories. So strap in for an extravagant ride, and check out our fav flicks below...
---
Elvis (2022) 
In cinemas now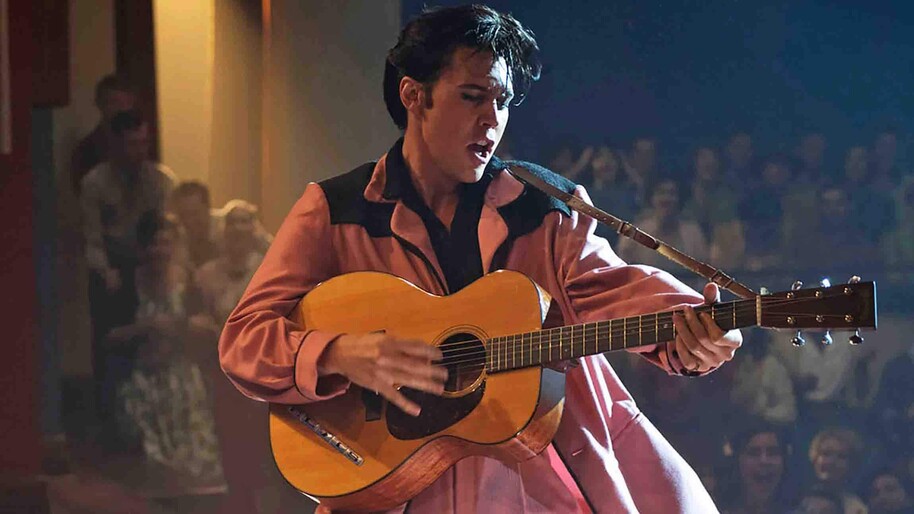 The newest film on our list follows the life and career of the iconic Elvis Presley, from his origins as a fan of African American music in Memphis, through to his death in 1977. As told by his former manager (played by Tom Hanks), Elvis changes the face of modern music, through his habit of playing up his sex appeal, and his embrace of Rock and Roll, no one had seen a show quite like his… 
What to watch for: Banging tunes, emotional moments, Austin Butler's dance moves. 
---
The Great Gatsby (2013) 
Watch on Prime Video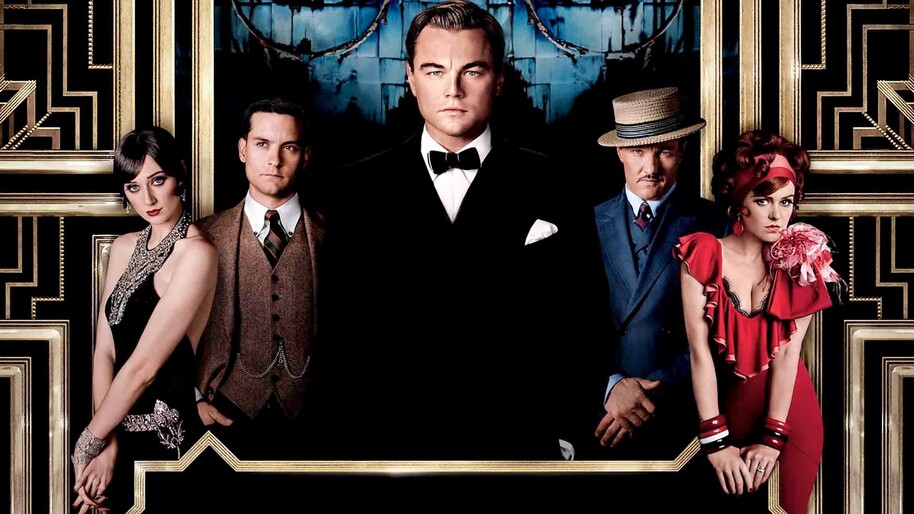 Small town boy Nick Carraway (Tobey Maguire) dreams of making it in the big city. He finds himself living next door to the millionaire Jay Gatsby (Leonardo DiCaprio) when he moves to New York. Also nearby is Nick's Cousin Daisy (Carey Mulligan), along with her less than loyal Husband (Joel Edgerton). As an aspiring writer, Nick uses his access to high society, with all of the drama that comes with it, as the basis for his newest piece. Based on F. Scott Fitzgerald's classic American novel, Luhrmann brings his signature flair to the roaring '20s. 
What to watch for: Outfit inspiration, unrequited love, party FOMO. 
---
Moulin Rouge! (2001) 
Watch on Prime Video
Saturday 23rd July, ITVBe at 8:00pm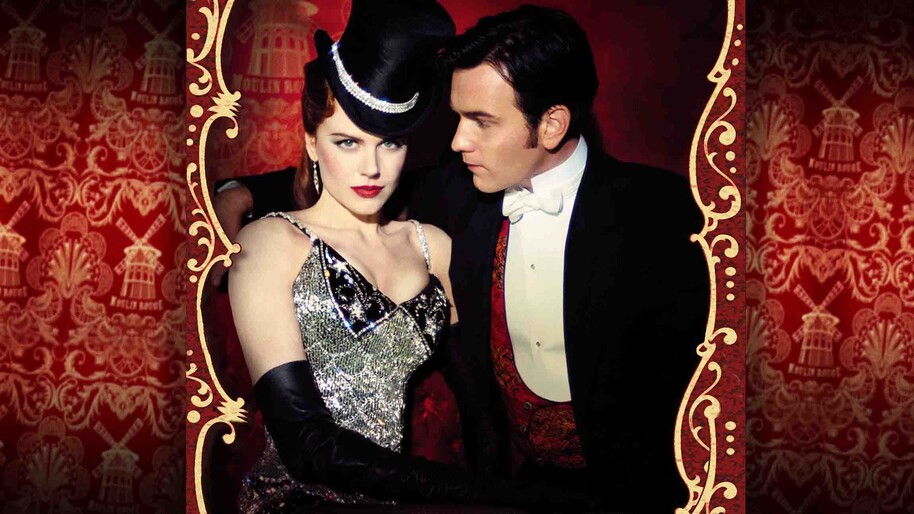 In an infamous Parisian nightclub, anything goes. The star of the show is the glamorous and beautiful Satine (Nicole Kidman), who catches the eye of a young poet (Ewan McGregor) visiting the club, but he soon realises that her life is not a simple one. Satine's boss wants to have her sleep with a wealthy Duke in return for funding the club, and the Duke in turn will do whatever it takes to keep the young lovers apart. 
What to watch for: Celebrity appearances, Lady Marmalade, LOTS of red velvet. 
---
Strictly Ballroom (1992) 
Watch on Prime Video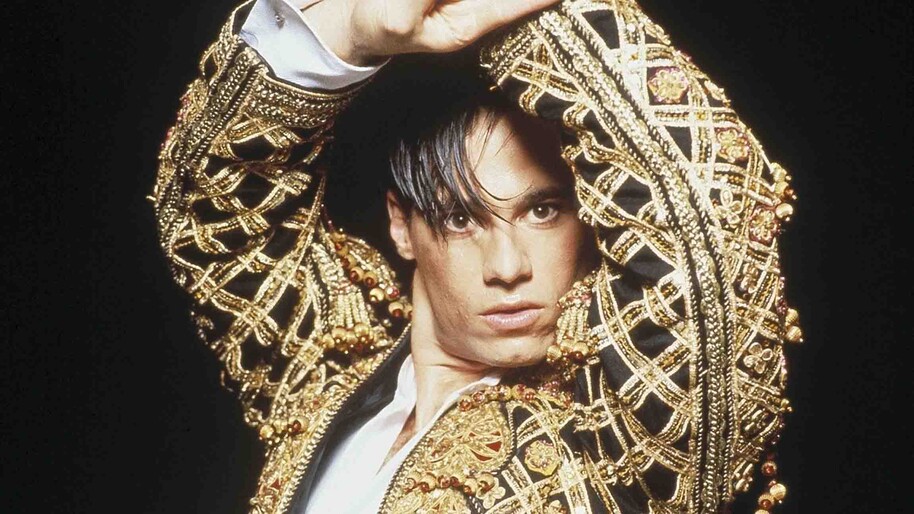 The world of amateur ballroom dancing competitions has strict rules and regulations, and as the son of a successful ballroom dancer, Scott Hastings is under a lot of pressure to perform to a certain standard. In his free time, however, he dances non-regulation (gasp!), and he is spotted by newbie dancer Fran who is desperate to dance with him. Despite his initial reluctance, Scott and Fran dance in secret, slowly getting to know each other in the process. 
What to watch for: Sparkly leotards, gravity defying hairdos, tongue-in-cheek comedy 
---
The Get Down (2016) 
Watch on Netflix 
As the only TV show on this list, The Get Down has a special place in our hearts... Set in the Bronx in New York City during the 1970s, we get to know a group of teens who are involved in the disco scene. In the face of violence and abandonment, they help pioneer a new art form – hip-hop. 
What to watch for: Young love, 70's style, disco dancing 
---
Romeo + Juliet (1996) 
Watch on Prime Video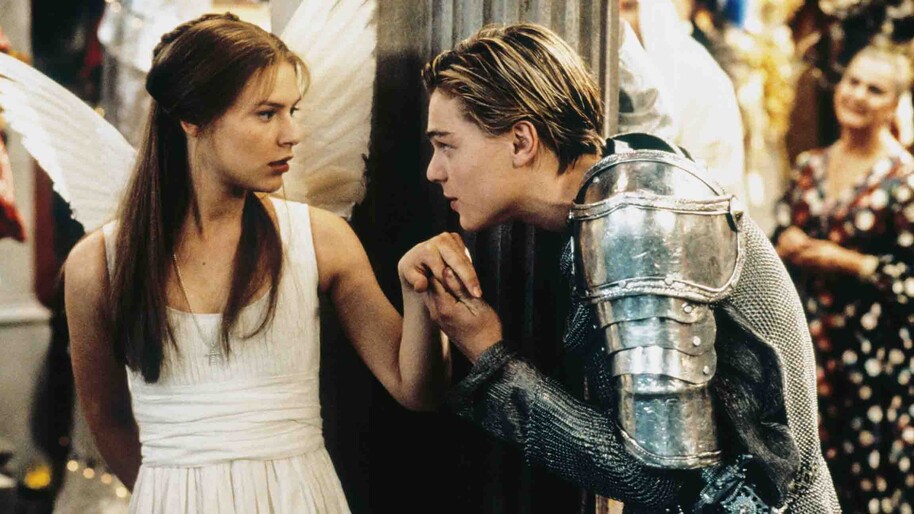 A Modern retelling of Shakespeare's iconic star-crossed love story, starring Leonardo DiCaprio as Romeo and Clare Danes as Juliet. Despite belonging to rival gang families, the two meet at a costume party, and instantly fall in love. Swords are swapped for guns, ancient Verona for the city of Verona Beach, but the heart of the story is still the same as it was in the 1500's. 
What to watch for: Heart-throb era Leo, Miriam Margolyes, seriously clever dialogue 
---
Australia (2008) 
Sunday 24th July, GREAT! Movies at 2:55pm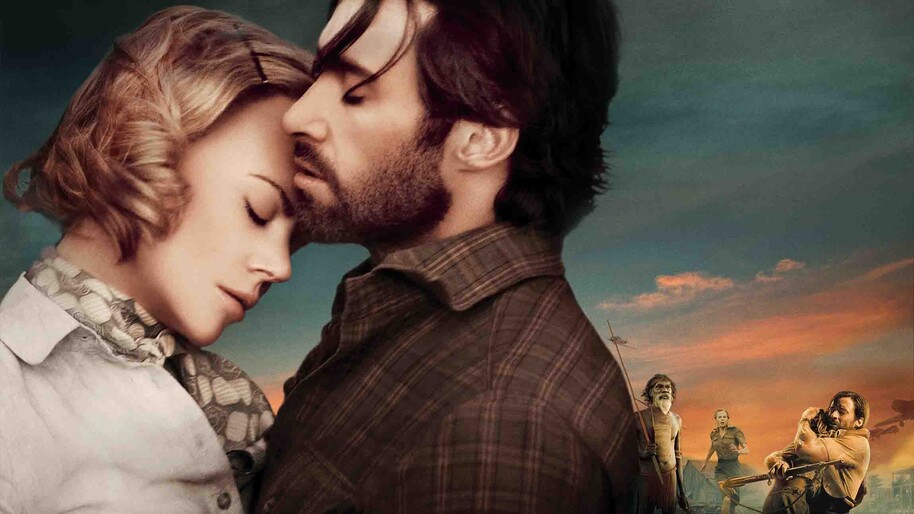 After arriving in the unfamiliar world of Australia, English woman Lady Sarah Ashley (Nicole Kidman) finds the cattle ranch she has inherited in danger. In order to save the ranch, Lady Sarah teams up with a local Drover (Hugh Jackman), and sets out on a cattle drive across hundreds of miles of dangerous terrain. When they finally reach the town of Darwin, they find themselves under fire from Japanese WWII bombers. 
What to watch for: Aussie outback scenery, galloping horses, sizzling chemistry. 
---
And if all of this hasn't got you in the mood for a Baz movie marathon, maybe the Moulin Rouge! soundtrack will have you reaching for the remote...Take a listen:
---