What's on Channel 5?
From fascinating history documentaries to must-see entertainment, there's tons of fantastic new shows to look forward to on Channel 5! Check out what looks good and get ready for some top telly on Channel 5 this week.
FREESAT'S TOP PICK ON CHANNEL 5 THIS WEEK: 
Our Family Farm Rescue with Adam Henson 
Channel 5, Starts Tuesday 27th July at 9pm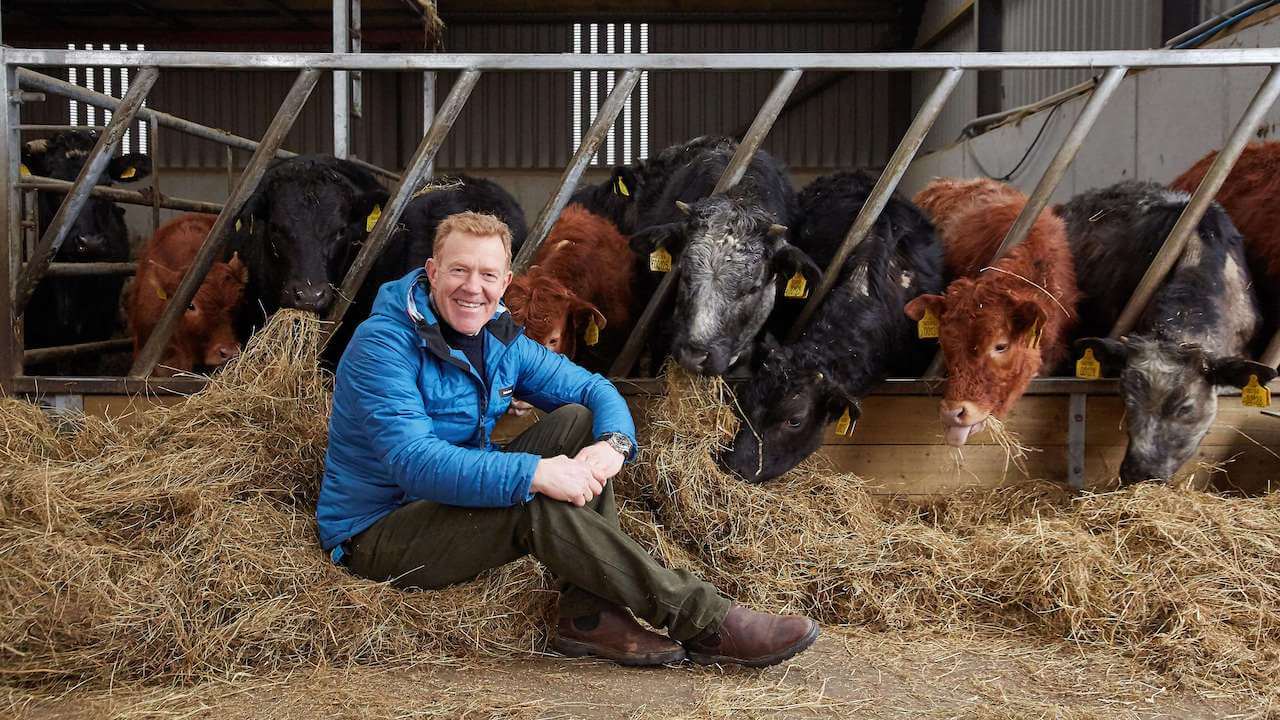 Join Countryfile's Adam Henson as he looks at some of the dramatic changes farmers are making to their family farms to keep them alive, from turning them into rustic wedding destinations to creating a bespoke smokery to create their own smoked meats.  
---
LOOK OUT FOR...👀 
A Country Life for Half the Price with Kate Humble 
Channel 5, Starts Tuesday 27th July at 8pm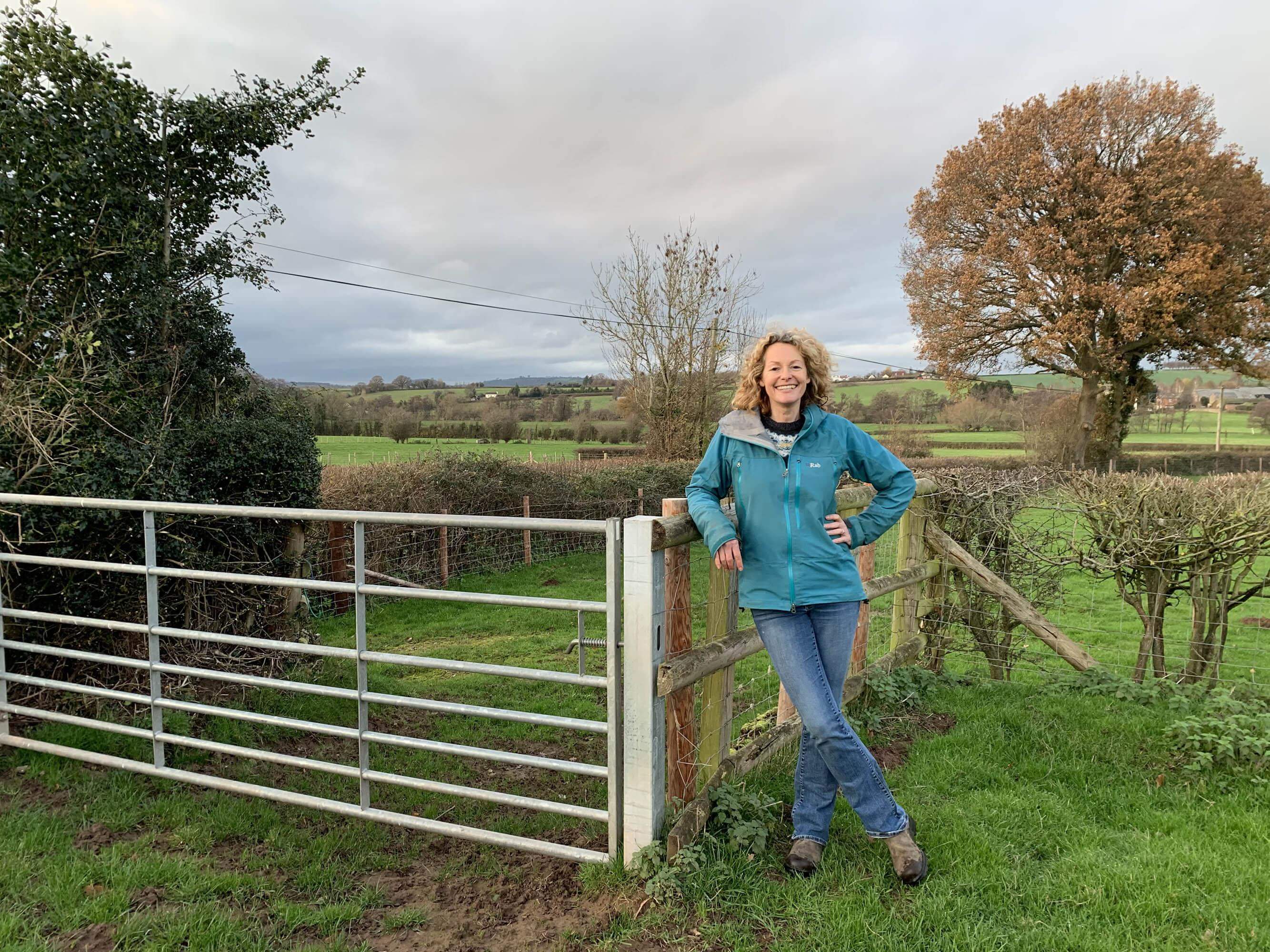 Follow Kate Humble as she explores the lives of those who have traded in city life for a cheaper, more sustainable life in the country and how they make a living.  
---
Meghan at 40 
Channel 5, Saturday 24th July at 9:30pm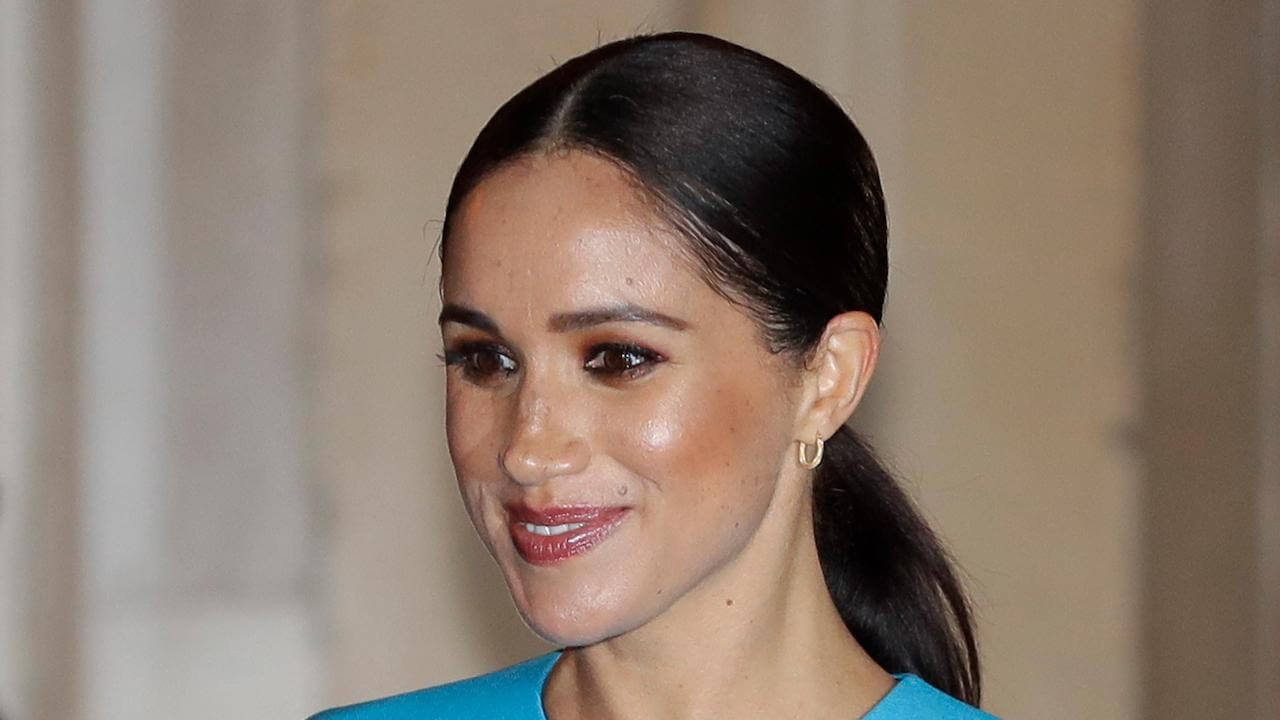 A retrospective of the Duchess of Sussex in celebration of her 40th birthday, this profile of Meghan looks at how she has fought against all the odds stacked against her, from racism to long held tradition, as well as looking ahead to what the future may hold for Meghan and what her legacy will be.  
---
Call the Bailiffs: Time to Pay Up 
Channel 5, Mondays at 9pm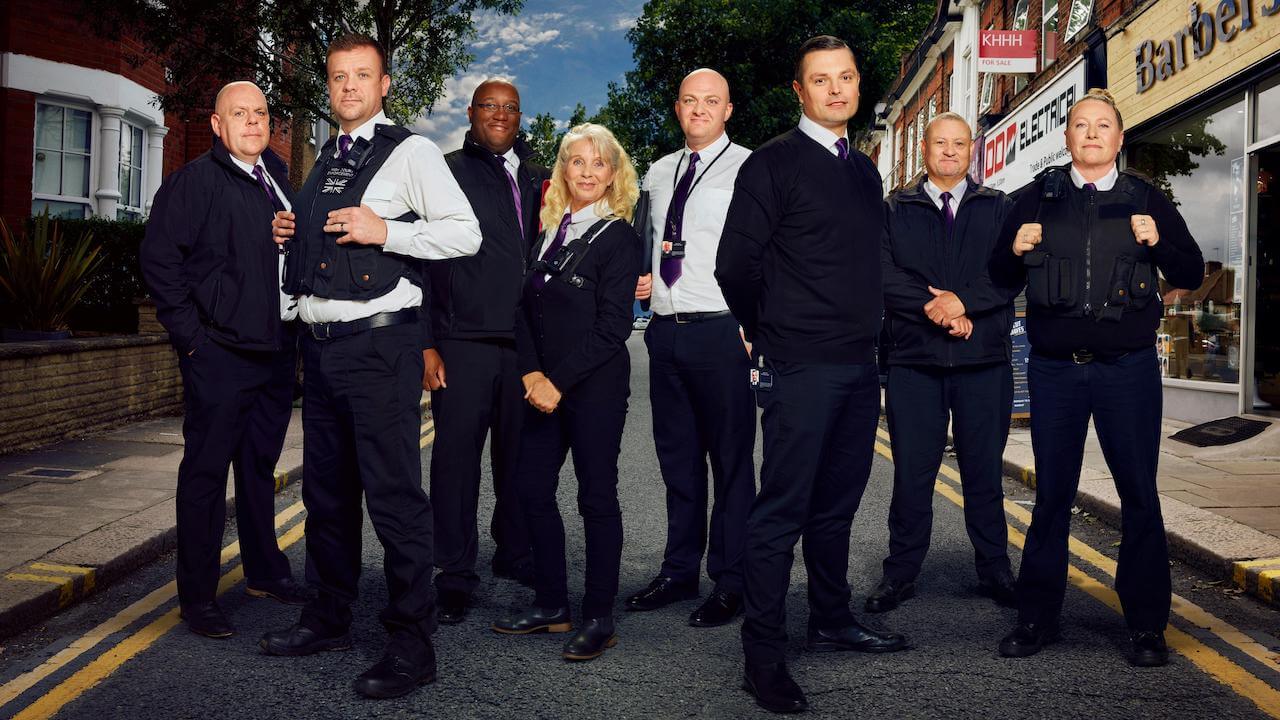 This new documentary series follows the hard work of enforcement agents whose duty it is to execute High Court writs in order to recover money which people are owed.  
---
Wonderful Wales with Michael Balls 
Channel 5, Fridays at 8pm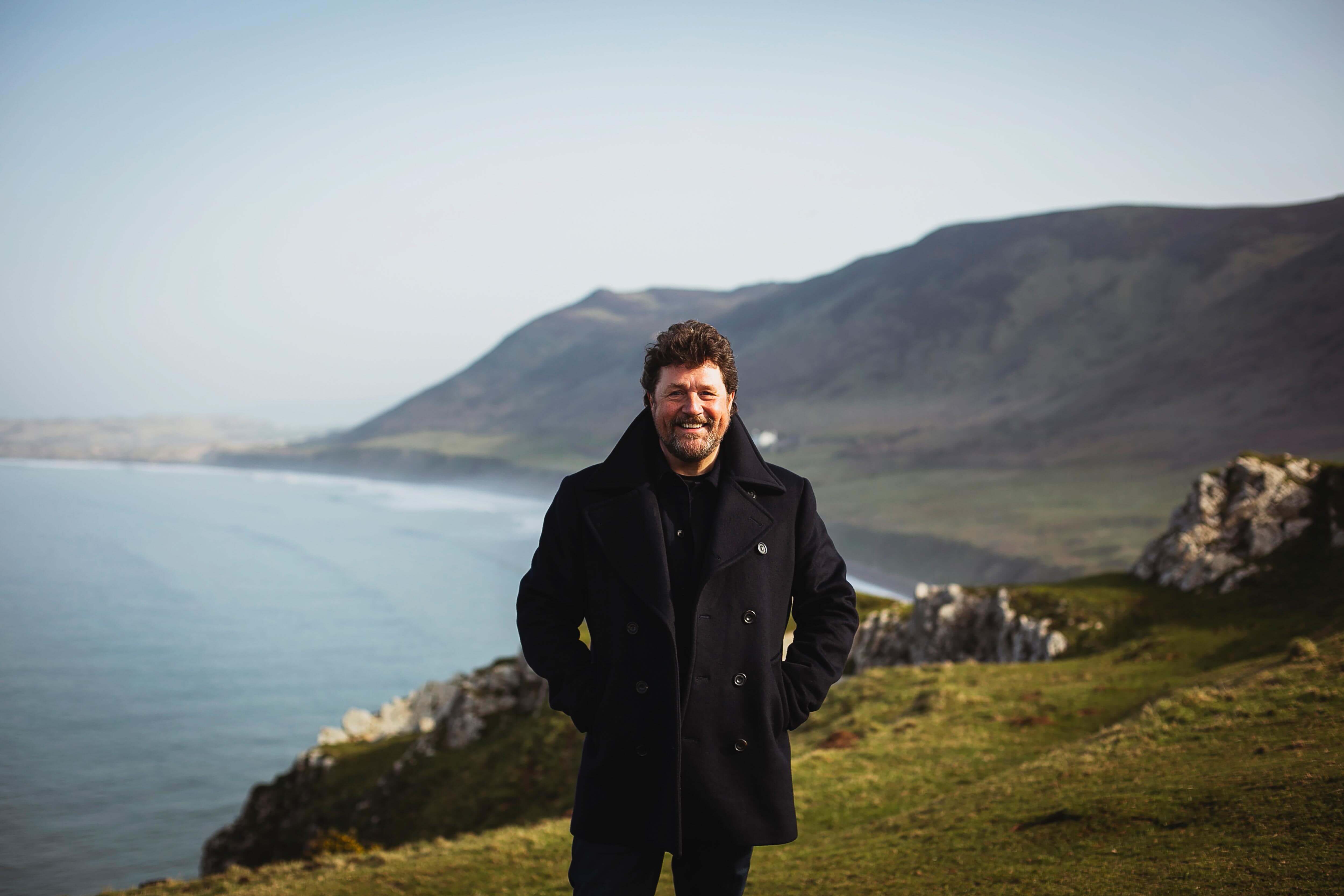 Join singer and broadcaster Michael Balls as he explores Wales, discovering its rich history and unique culture. Balls' own mother grew up in the Cynon Valley, making his adventure an exploration of his own history as well as the heritage and beauty of Wales.  
---
The Hotel Inspector, S6 
Channel 5, Thursdays at 9pm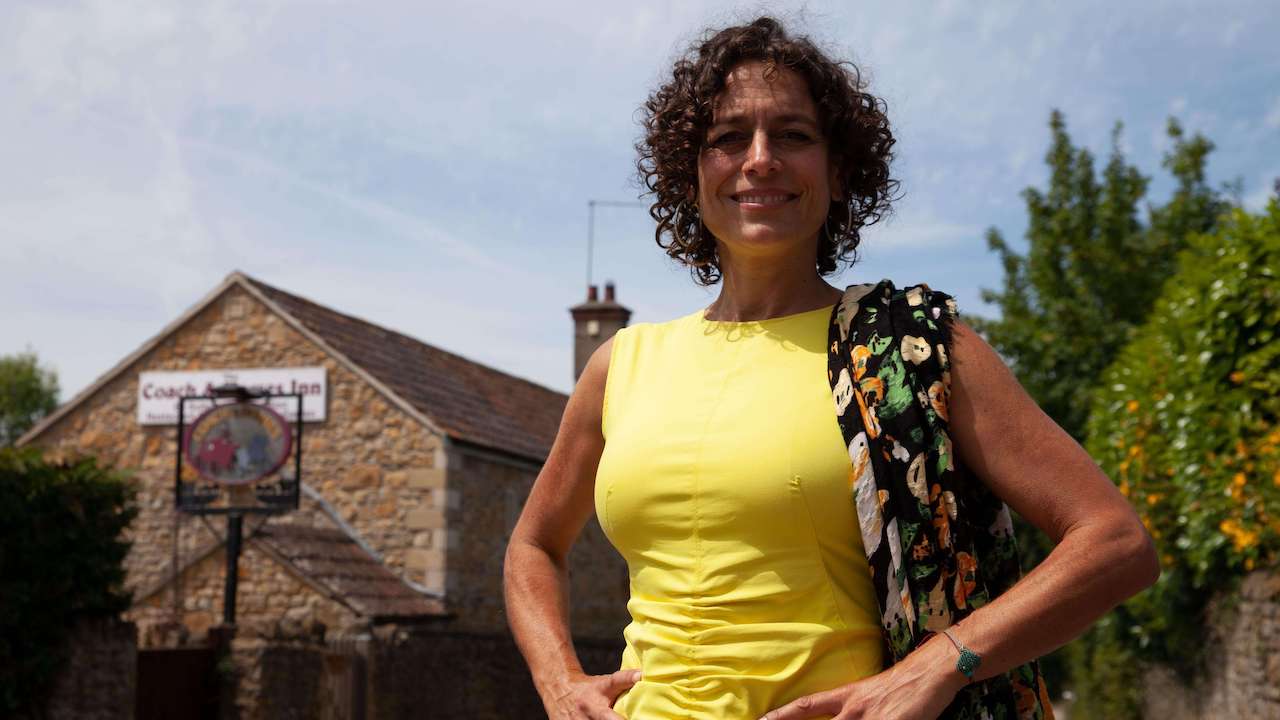 The Hotel Inspector, Alex Polizzi, is back to help hotel and BnB owners get their establishments back up to scratch. After a tough year during the pandemic, Alex's help is more essential than ever! But can she get their businesses back on track?  
---
Casualty 24/7: Every Second Counts 
Channel 5, Wednesdays at 9pm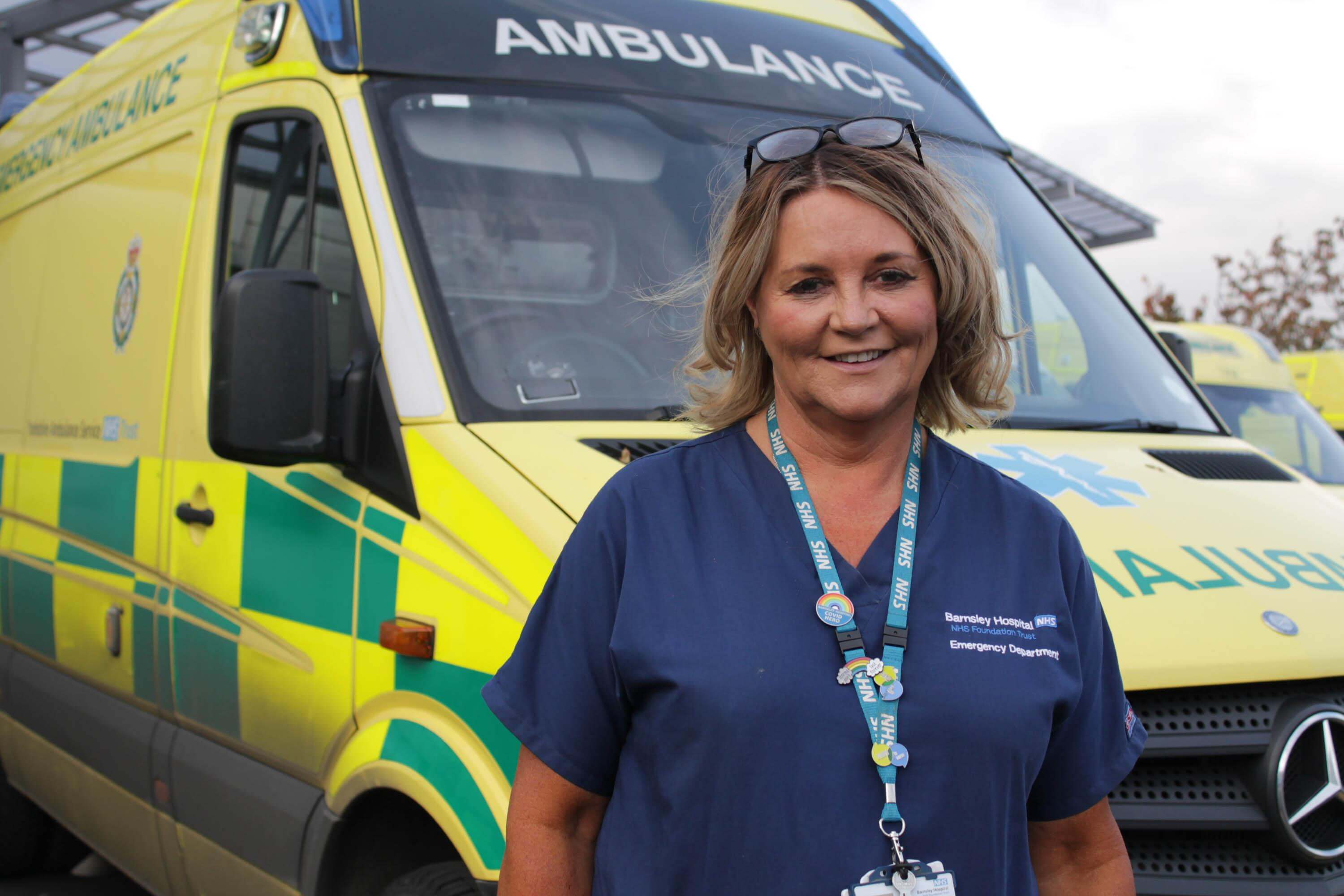 From the A&E department of Barnsley Hospital, watch the hard work medical emergency teams do first-hand in this hit documentary series. From broken legs to medical accidents, there's never a quiet moment in A&E.  
---
The Yorkshire Vet 
Channel 5, Tuesdays at 8pm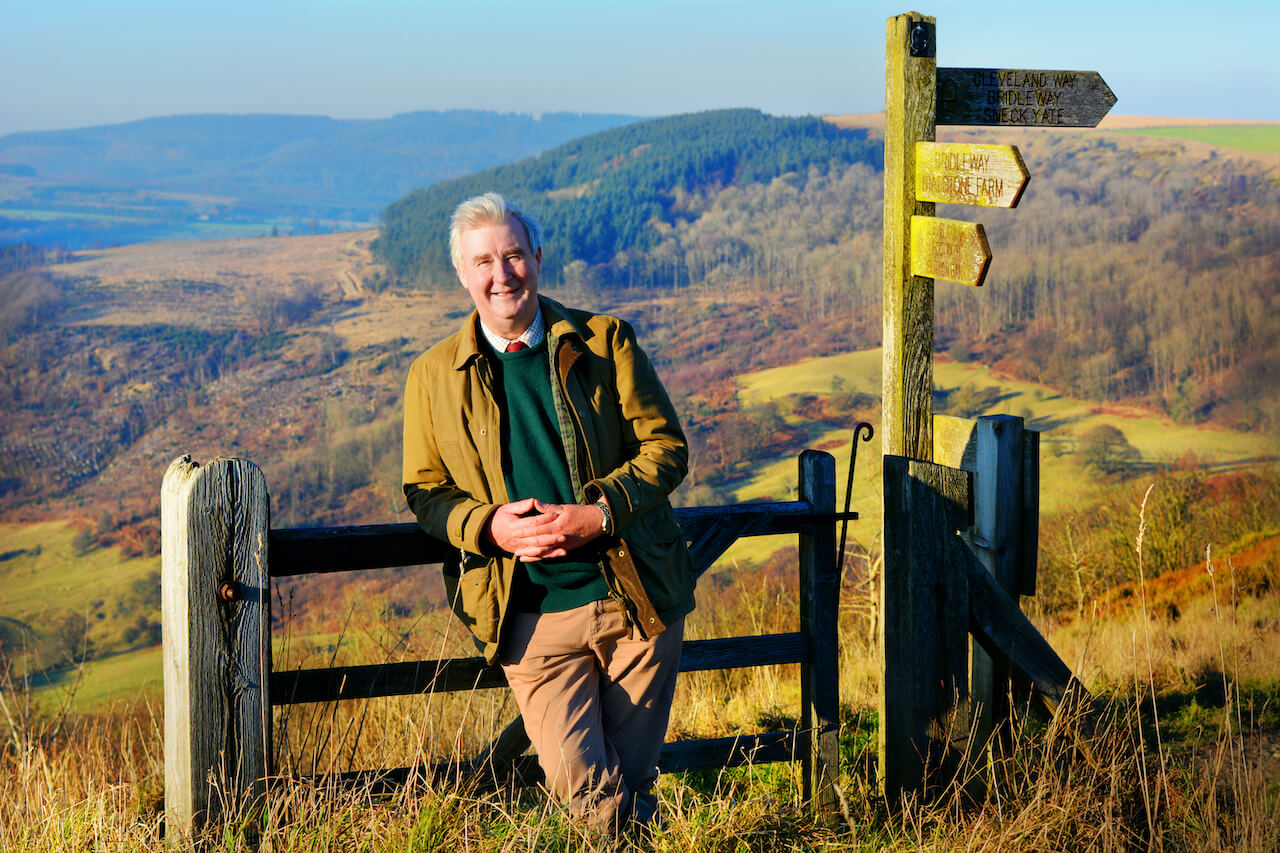 A new series of The Yorkshire Vet kicks off on Tuesday 13th April. Tune in as the vets get stuck in to helping a wide range of animals, from a kitten who may have been hit by a car to a cow struggling to give birth – as well as a few animals you might not expect to see in Yorkshire! 
Why should I watch it? 
From the animals to their owners, meet some remarkable characters in this feel-good show. 
---
ON MY5:
 

Lie with Me 

Watch on My5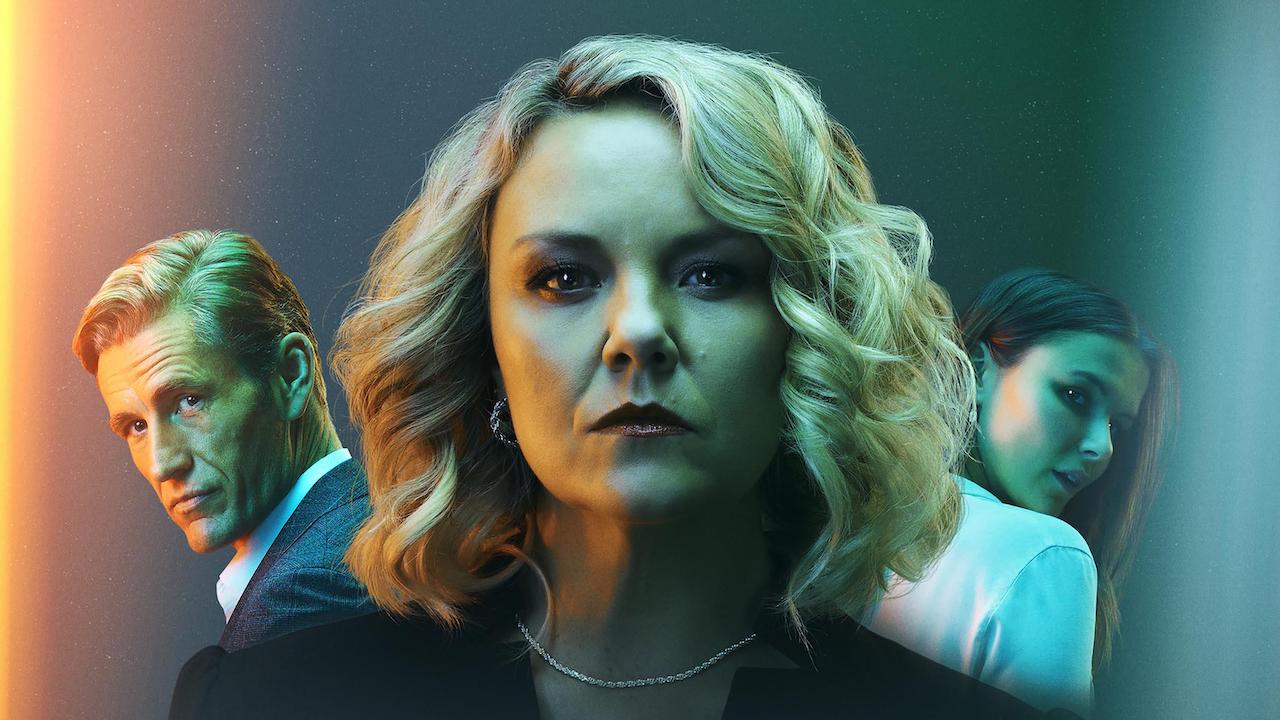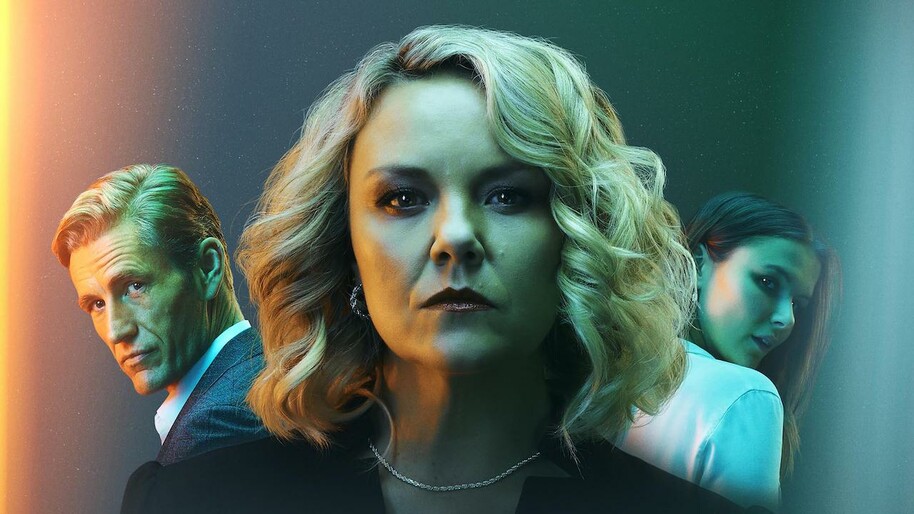 Starring Charlie Brooks, Brett Tucker and Phoebe Roberts, this brand-new drama is a must-see this week on Channel 5. It follows British Anna and her Australian husband move to Melbourne with their two children for a fresh start, but when they bring in a young local girl named Becky to be a live-in nanny to help out, Anna begins to see that Becky isn't the innocent stranger she says she is. Watch the new thriller, Lie With Me, on My5. 
---
Anne Boleyn 
Watch on My5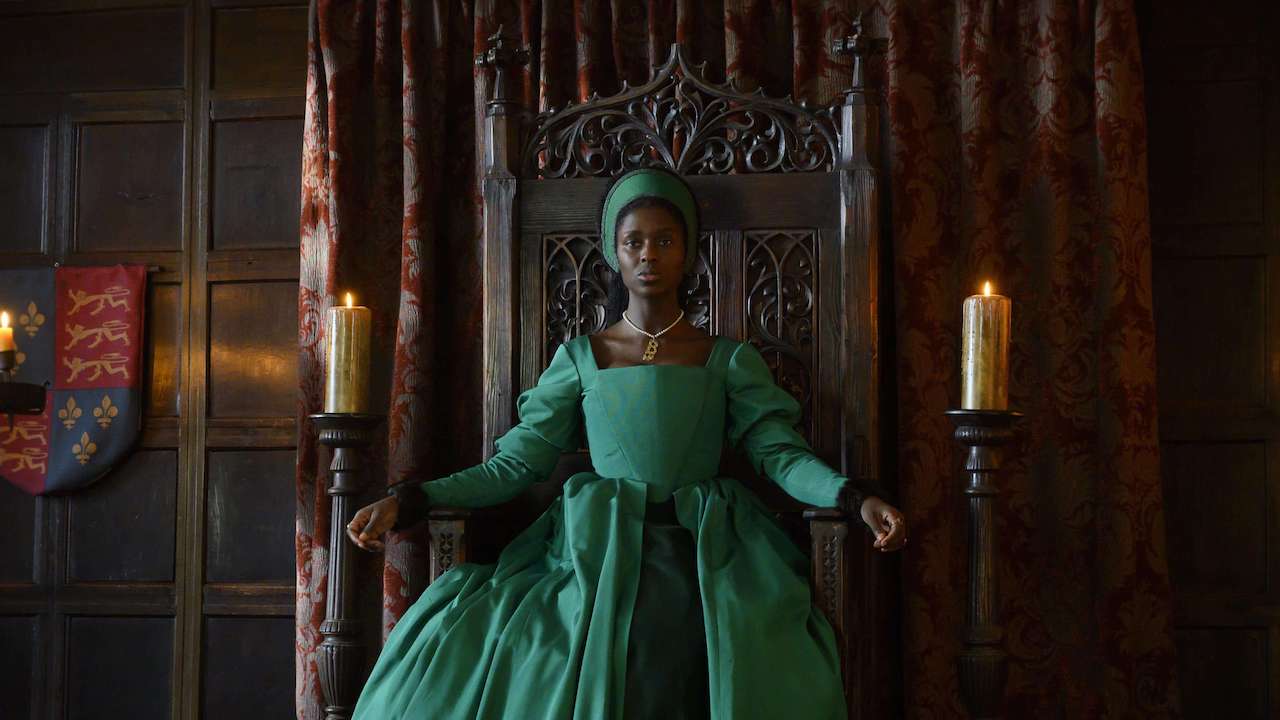 It's the period drama we've all been waiting for, or should we say period psychological thriller? Starring Jodie Turner-Smith and Mark Stanley, this new three-part series follows the final months of Henry VIII's second wife, Anne Boleyn. From the height of her power as the Queen consort (pregnant with a child she's sure will be a son), to her murder - ordered by her husband with a wandering eye for Jane Seymour. Find out more about Anne Boleyn and tune into this exciting new drama on My5. 
---
Summer on the Farm 
Watch on My5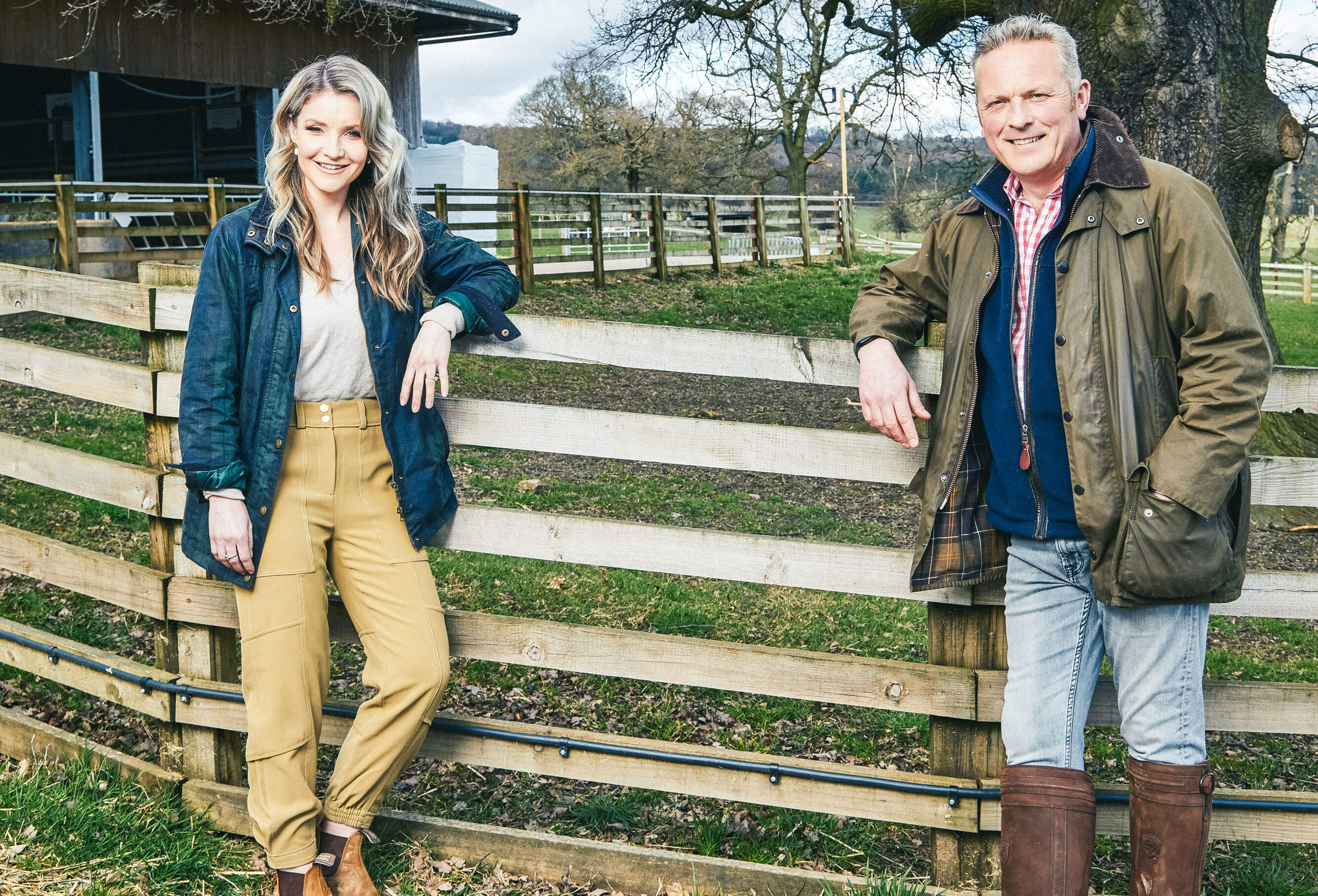 Catch up with the live shows of Summer on the Farm on My5. For a whole week, Helen, Jules, JB, celebrity guests, and of course the Owens family headed to Cannon Hall Farm to dive into life on the farm during this busy time.  
---
 

Great Paintings of the World with Andrew Marr 

Watch on My5
In this new series, broadcaster and journalist Andrew Marr will tell the stories behind some of the world's greatest paintings, their places in history and the artists behind them, starting with Claude Monet's Water Lilies which have a far more complex and brutal history than their delicate form might suggest.  
---
Kew Gardens: A Year in Bloom 
Watch on My5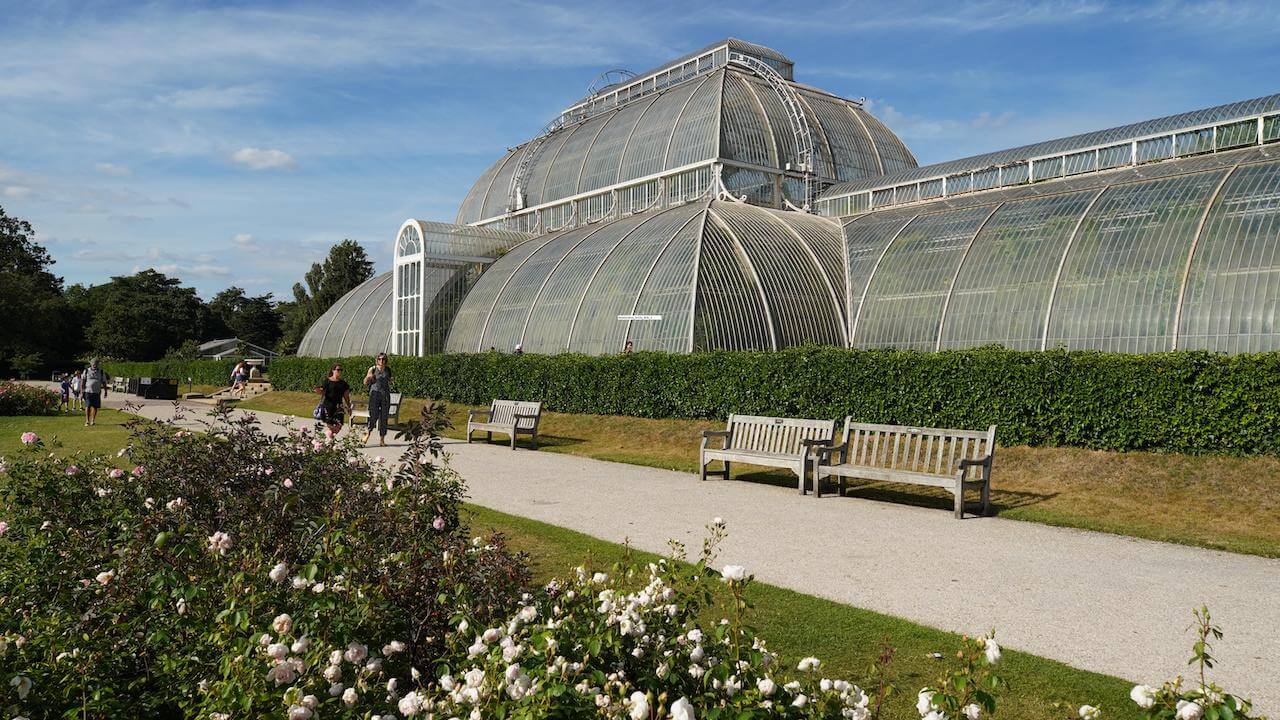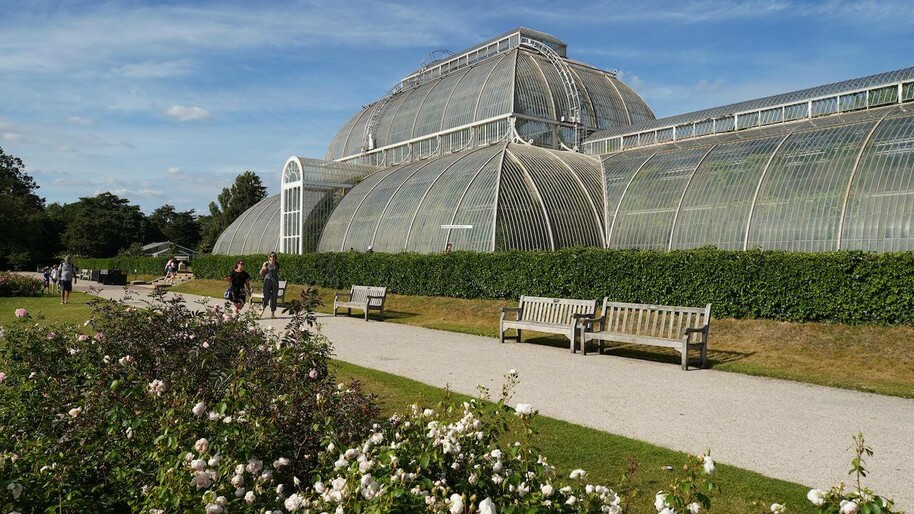 Kew Gardens consists of 320 acres of remarkably diverse, important and beautiful plant life, and is one of the world's most significant botanical gardens. This new documentary series follows a year at Kew, from winter to spring, to see how the staff care for and curate the gardens.  
Why should I watch it? 
Get a behind-the-scenes look at a year at Kew to see the everyday work which goes into keeping their gardens and the vital plants they house looking their best, from pruning to making sure the banana plants don't break through the ceiling of the palm house! 
---
Dream Kitchens and Bathrooms with Mark Millar 
Watch on My5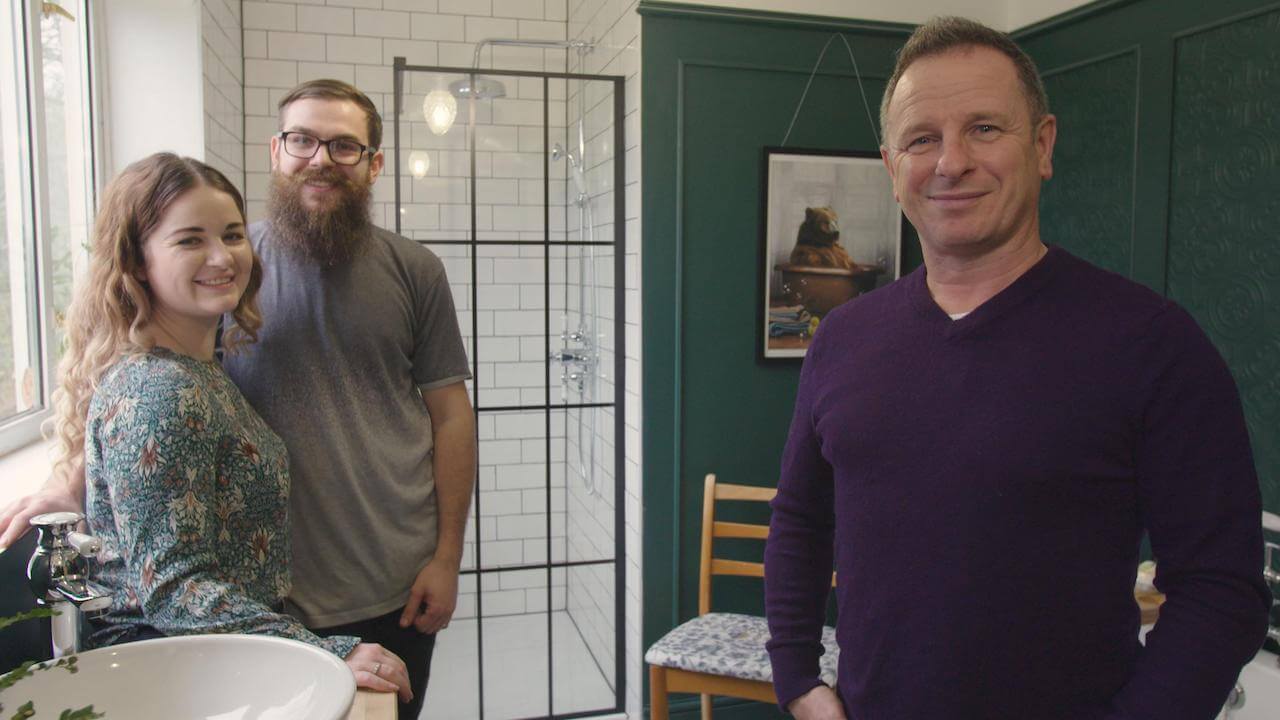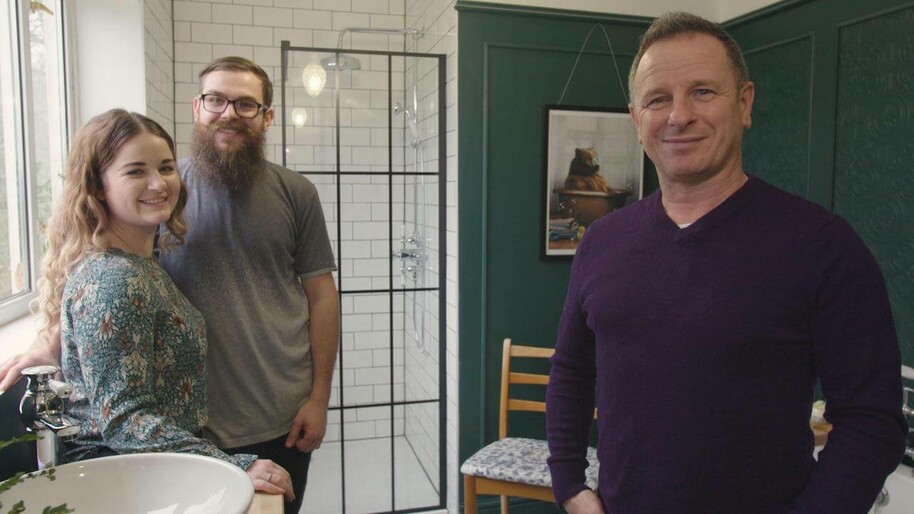 In this brand new series, DIY expert Mark Millar goes to homes around the country to help homeowners transform their kitchens and bathrooms into the dream rooms they've always wanted. 
Why should I watch it? 
From a modern £50,000 kitchen in Glasgow to a £5,000 rainforest-themed bathroom in Sutton Coldfield, tune in to get ideas and inspiration for your own home reno project... 
Can't get enough of these home transformations? Check out the other top home renovation shows on right now! 
---
Our Yorkshire Farm, S4 
Watch on My5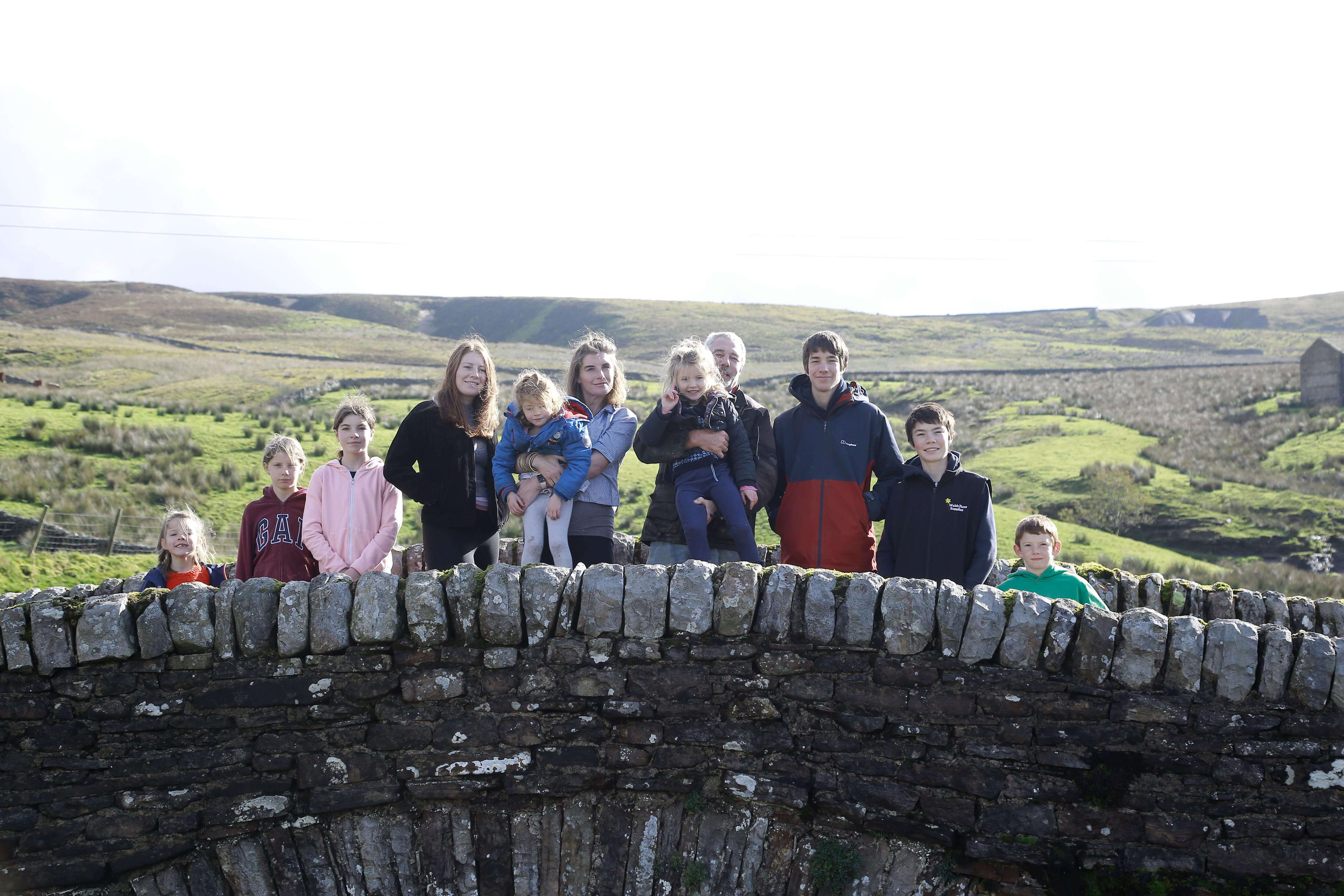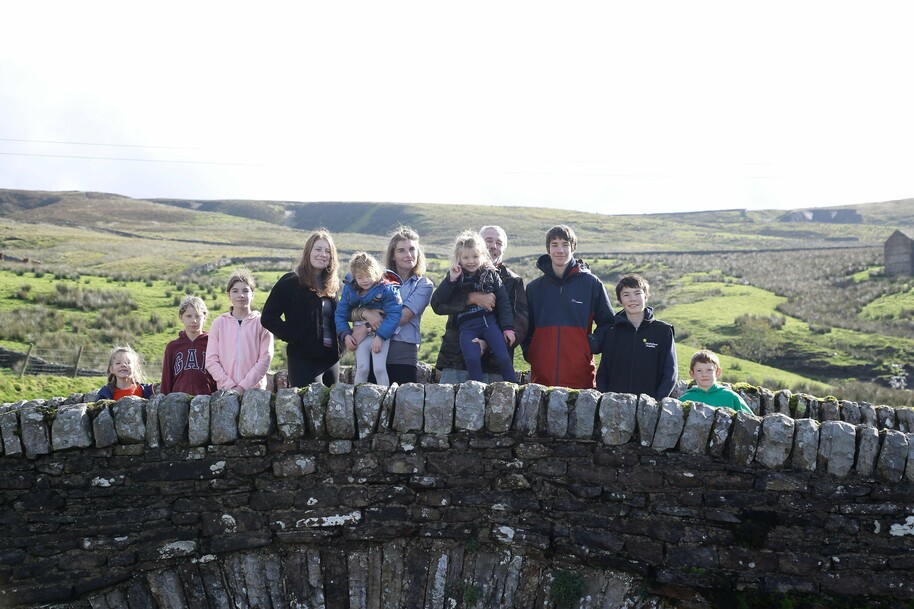 Head back to the farm with the Owen family for the latest season of Our Yorkshire Farm. As the children get older, they take on new responsibilities: from sheepdog puppy training to Reuben's new job as a mechanic!
Why should I watch it? 
Experience the idyllic life of the Owen family on their stunning Yorkshire farm where the nine children get stuck in with lambing and other farm jobs. 
---
World's Most Scenic River Journeys
Watch on My5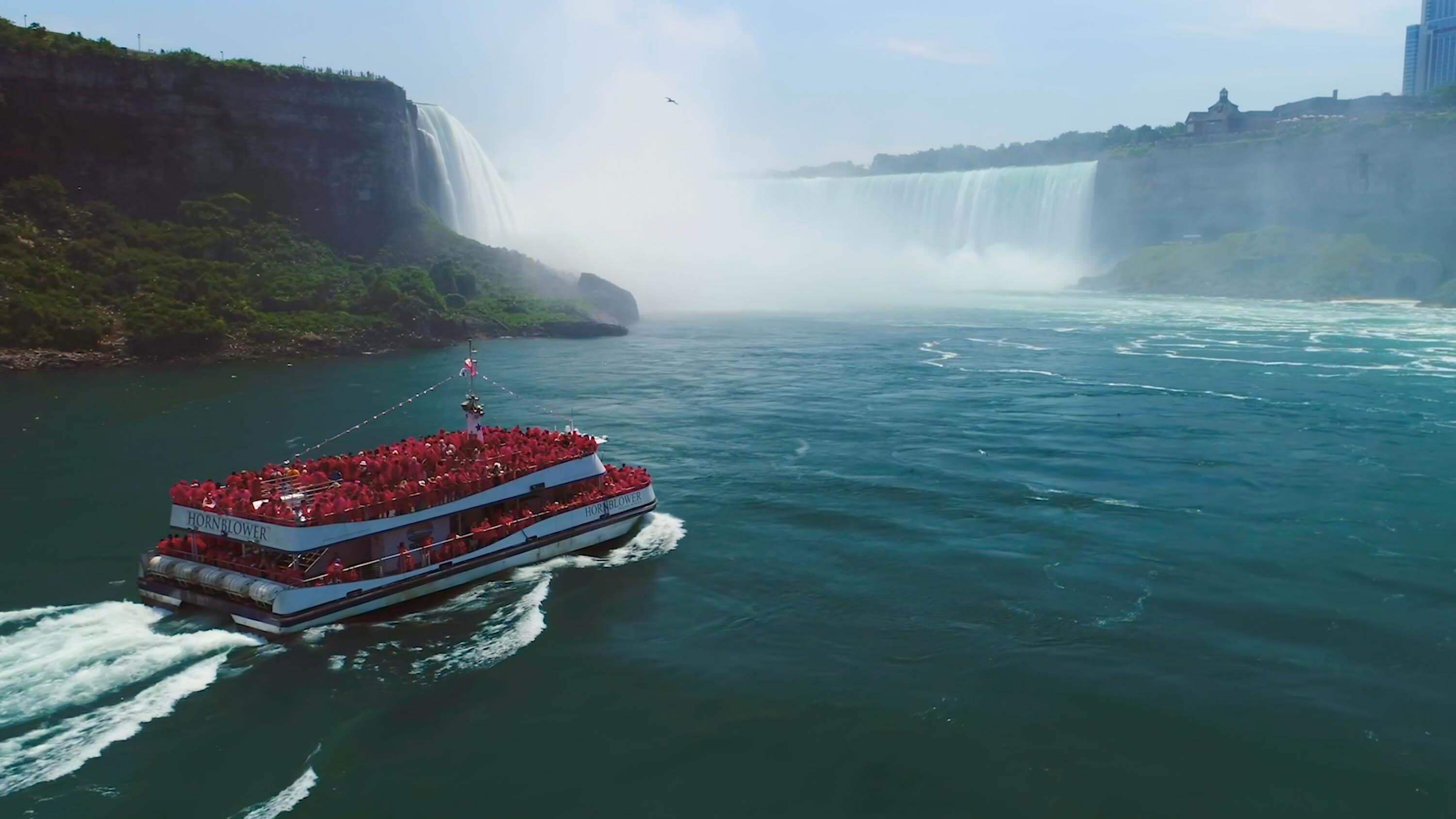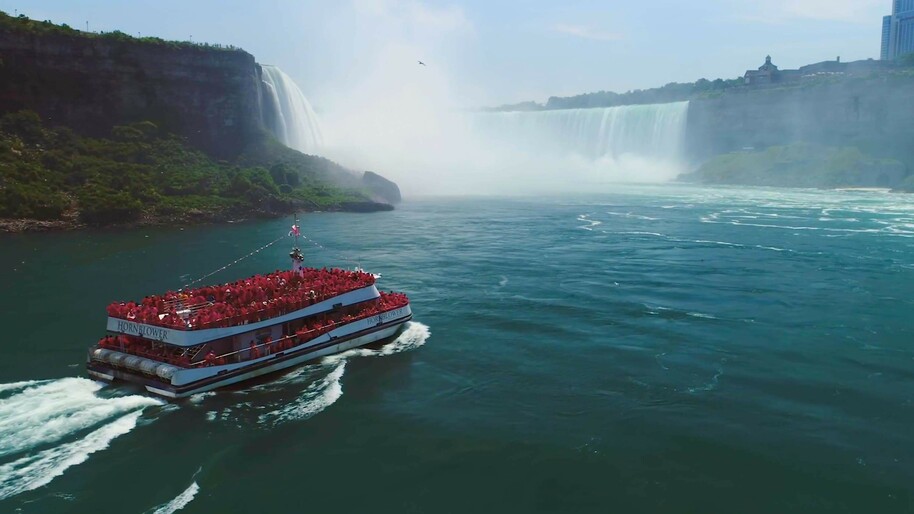 This new documentary series explores the stories of six stunning river journeys, getting to know the characters who work and live on the river along the way. Narrated by Bill Nighy, this relaxing and fascinating new series will take you on some of the most beautiful journeys along iconic rivers around the world. 
Why should I watch it? 
Tune in for a peaceful getaway like you've never been on before. 
---
The Abduction of Milly Dowler 
Available on My5
Tune into this true crime documentary about the case of Milly Dowler, a 13-year-old girl who was abducted and murdered by Levi Bellfield – though he would kill two more women before he was finally caught. This documentary explores the police investigation into her disappearance, the man who was eventually convicted of her murder and the role the media played in the case. 
Why should I watch it? 
Milly's disappearance was already huge news, but became infamous after the tabloids' decision to hack the young girl's phone, both removing evidence in order to listen to her voicemails and invertedly leading the family to believe Milly could still be alive.  
Find out what other crime documentaries are on right now.  
---
Churchill 
Available on My5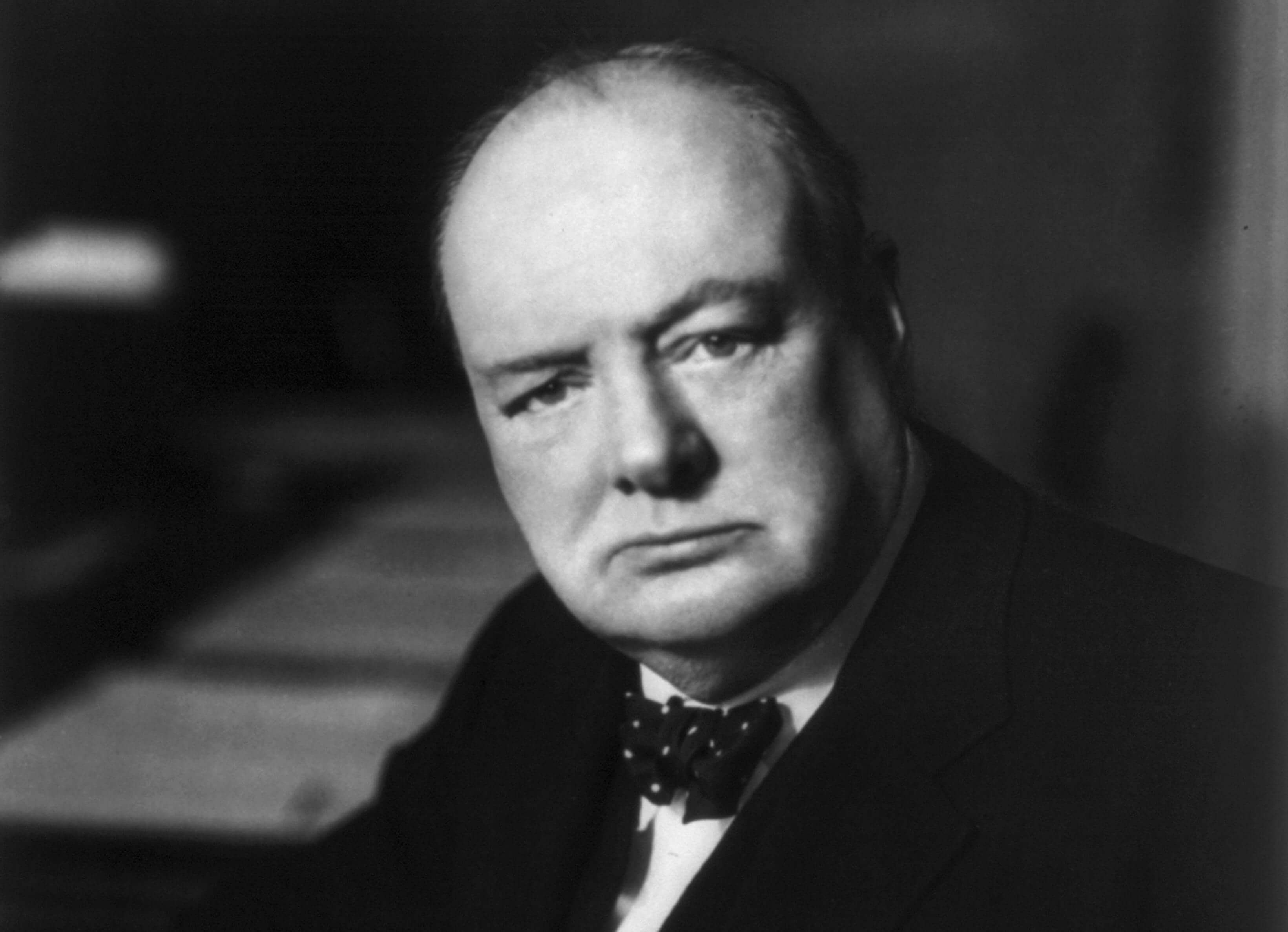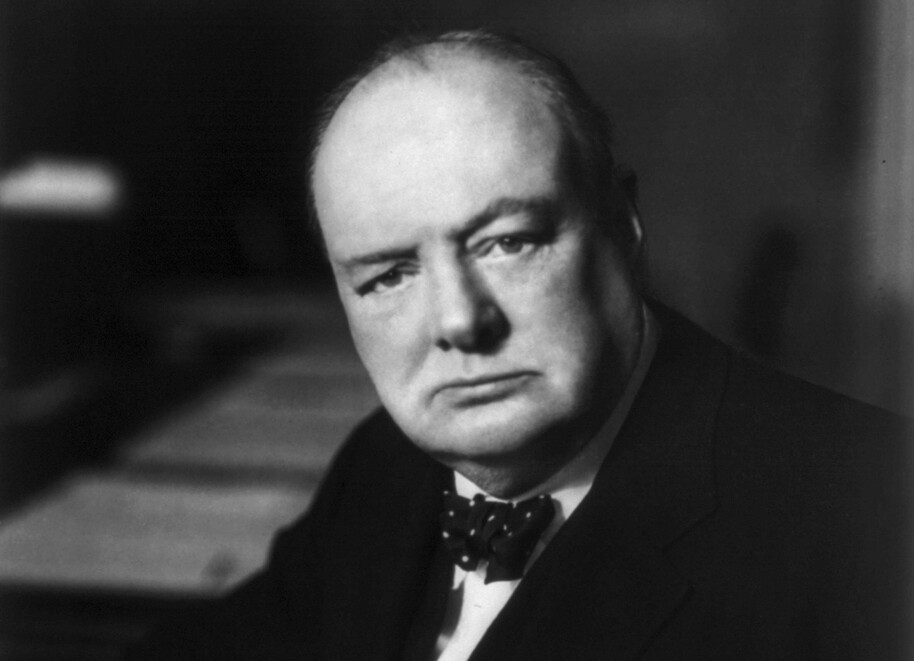 In this new documentary series, discover more about the life of one of Britain's most renowned Prime Minsters. From his early years and relationship with his father to his years leading Britain during World War II, find out how Winston Churchill made his place in history.  
Why should I watch it? 
Winston Churchill was a complex leader – both inspiring and controversial, he remains one of Britain's most well-known prime ministers. Learn about Churchill's roots, ambitions, experiences and views in this brand new documentary on My5. 
---
Inside Chernobyl with Ben Fogle 
Watch on My5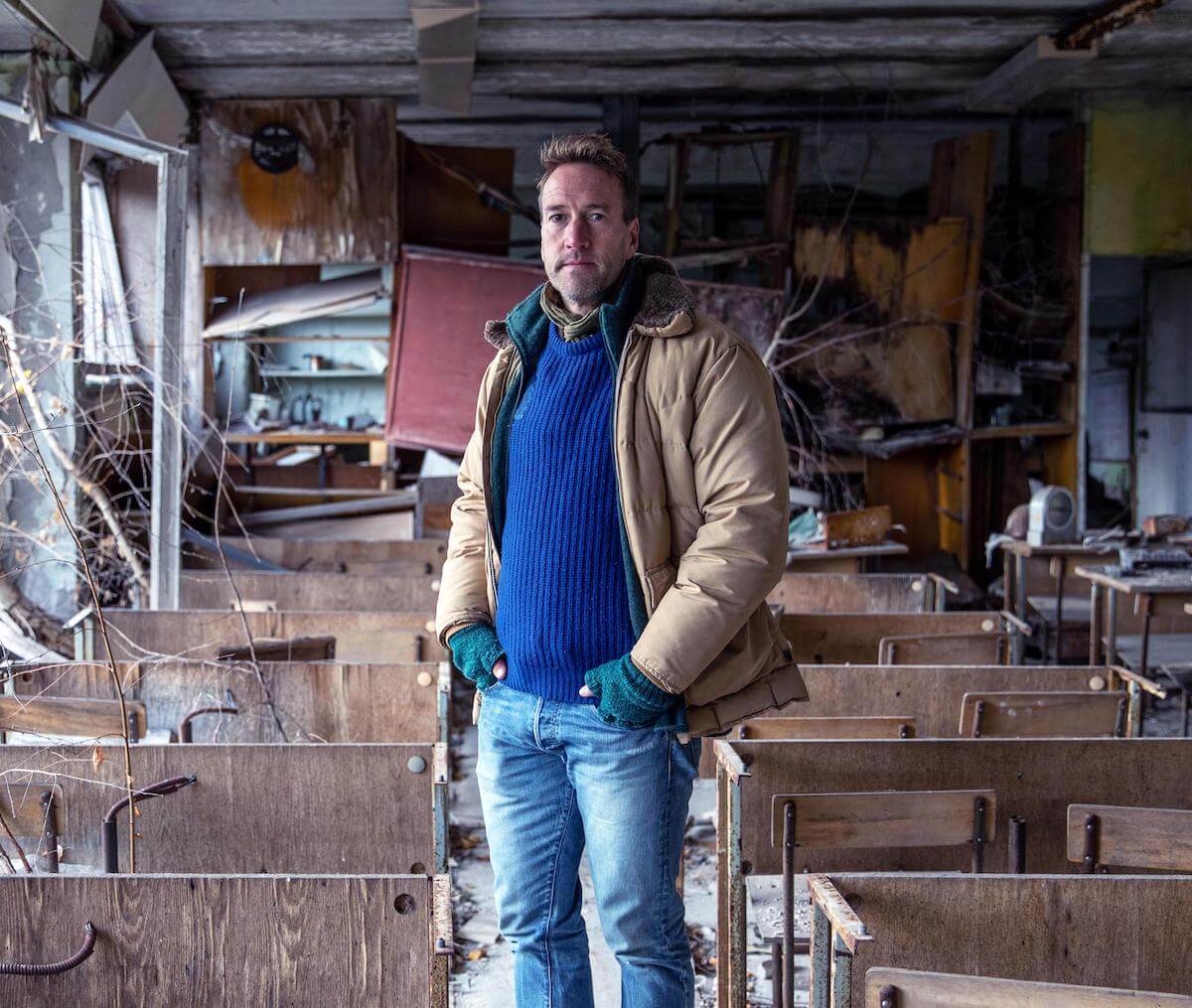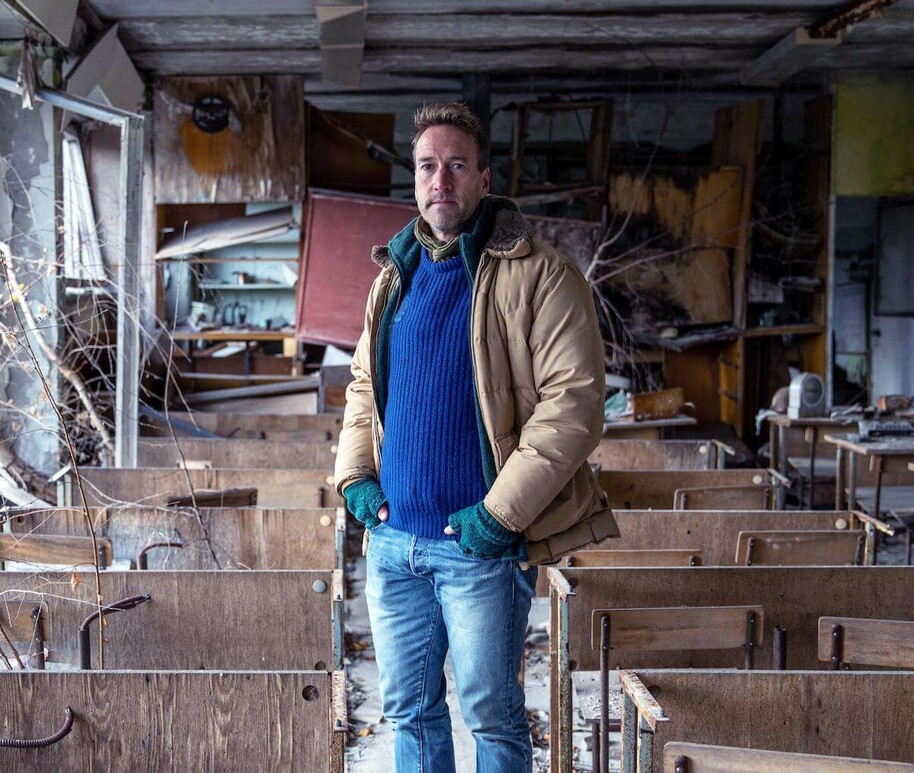 Join Ben Fogle as he spends a week living alone in the Chernobyl exclusion zone. More than 30 years since the devastating nuclear accident, the exclusion zone remains a ghost town, prohibited to all except rare and permitted visitors. During his time there, Ben will explore the deserted remains of Pripyat, where residents had to flee leaving most of their possessions behind them. From the hospital to the infamous nuclear power plant, explore the haunting ruins left behind the accident. Watch Inside Chernoybyl with Ben Fogle now on My5. 
Watch if you want to venture into the rarely seen city which has been deserted since 1986.   
---
Kate Humble's Coastal Britain 
Available on My5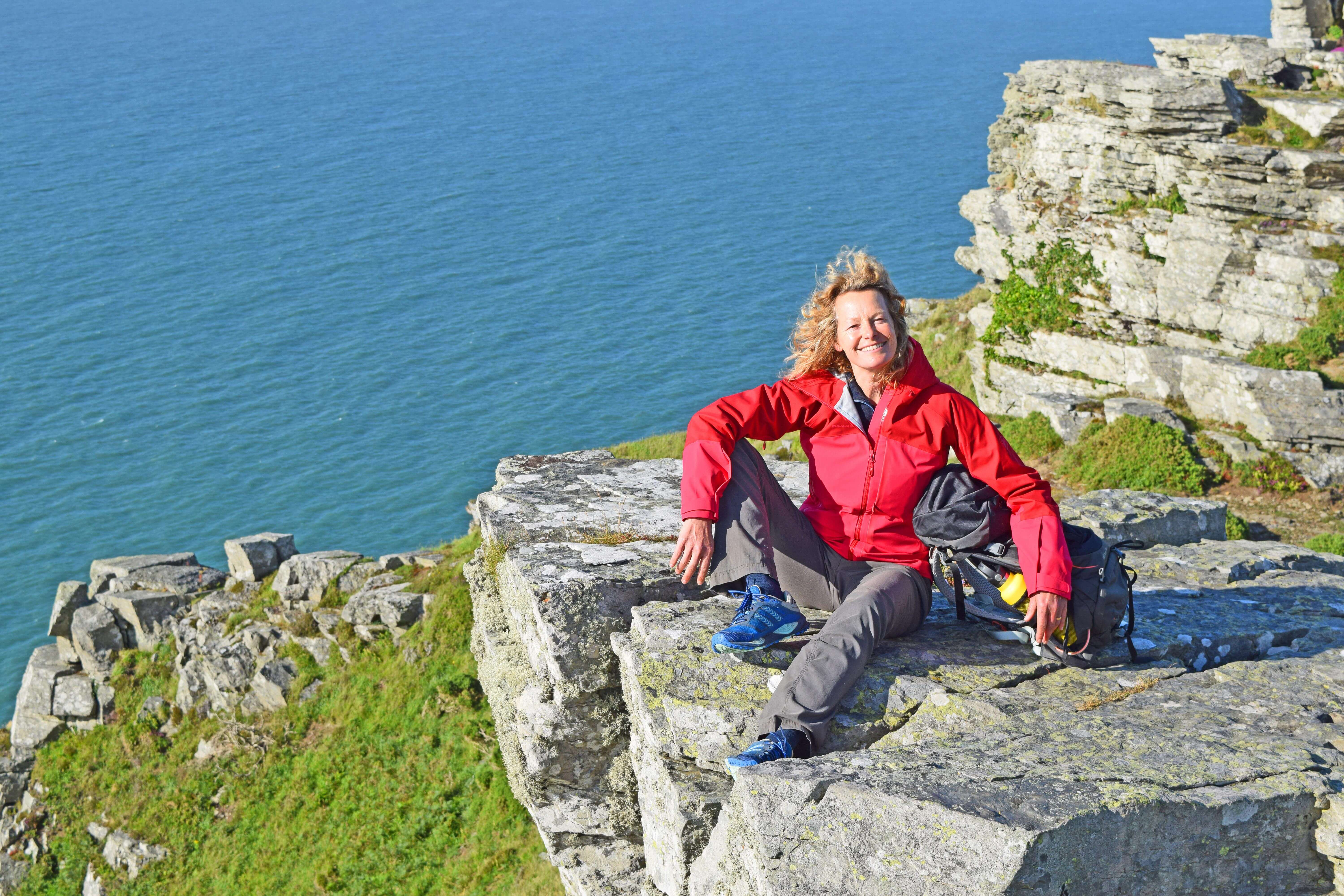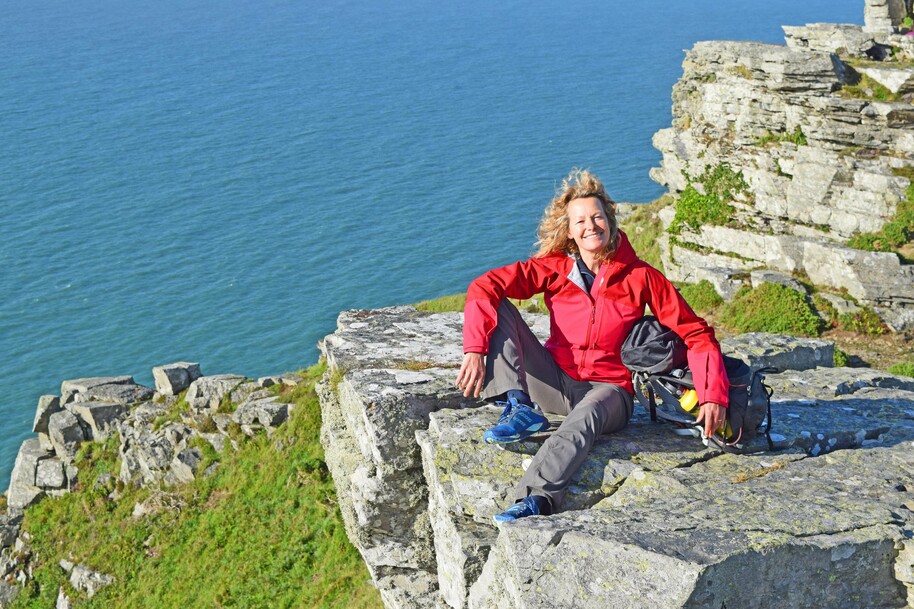 Or for something a little lighter, you can follow naturalist Kate Humble on a bracing 11-mile walk along the beautiful South West Coast Path in this brand new series. 
Watch if you've been missing getting out and exploring... 
---
Ben Fogle: New Lives in the Wild 
Available on My5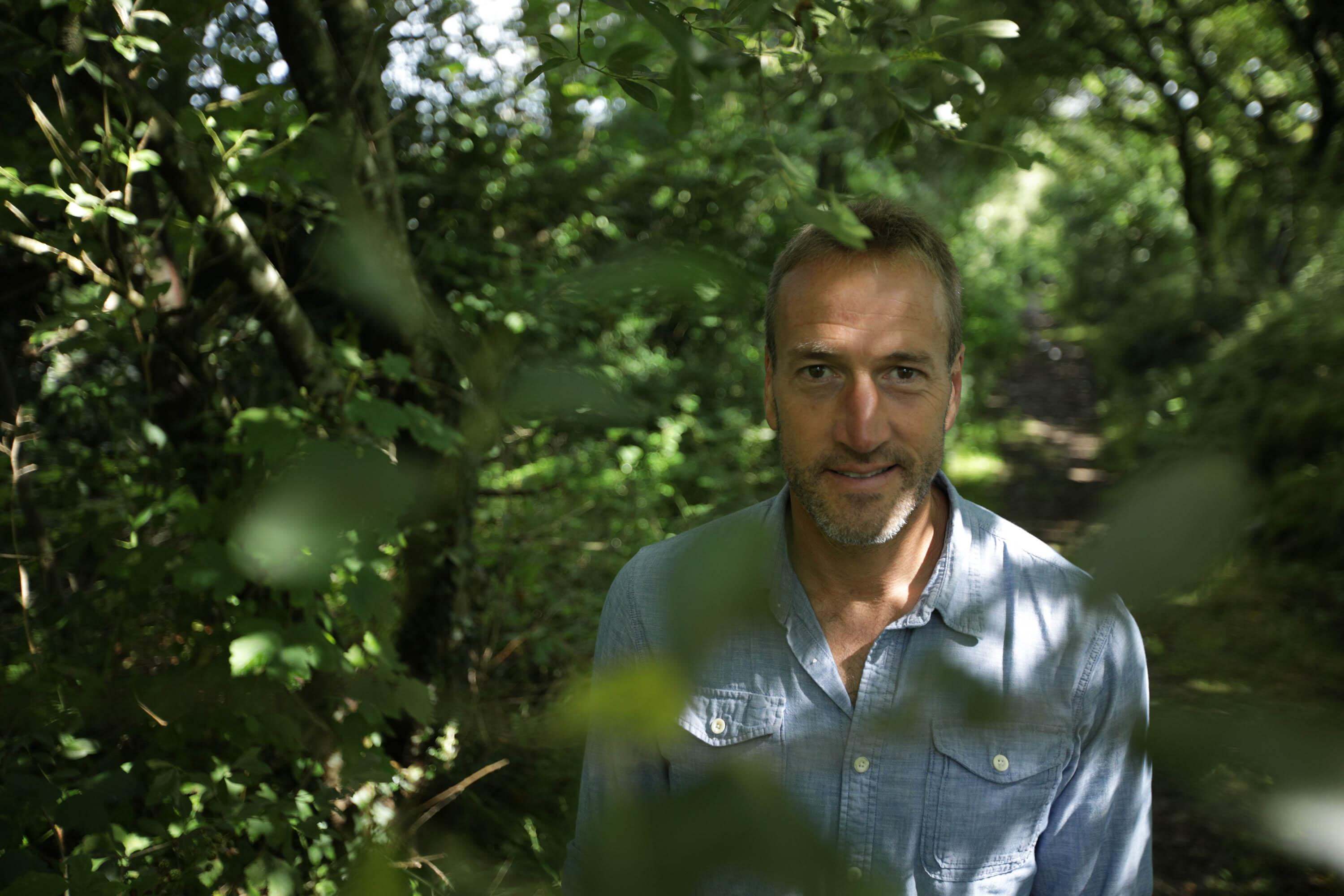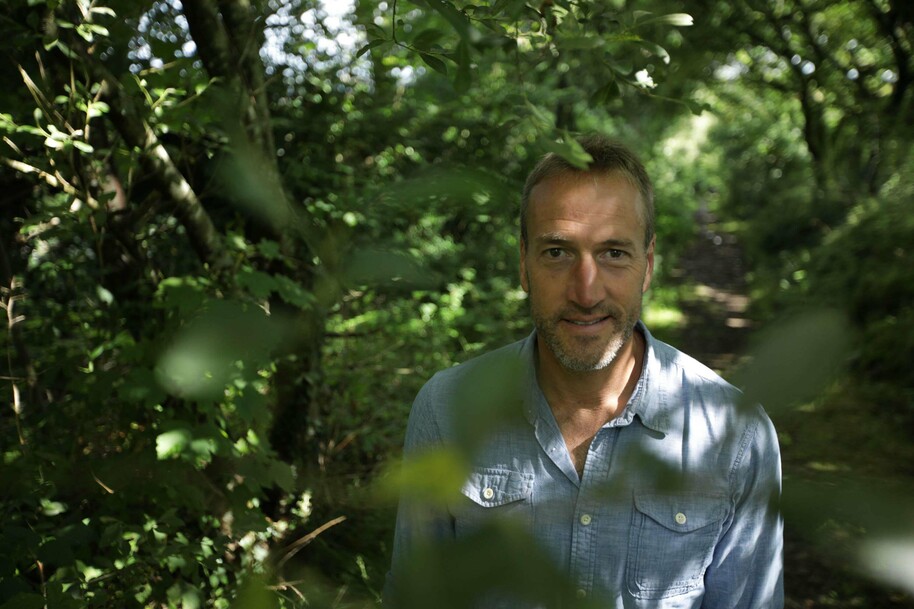 Ben Fogle returns for a new series of New Lives in the Wild as he meets people who have shunned the rat race for new lives closer to nature.   
Watch if you dream of leaving the city behind and leading a more sustainable life. 
---
 Dogs Behaving (Very) Badly 
Available on My5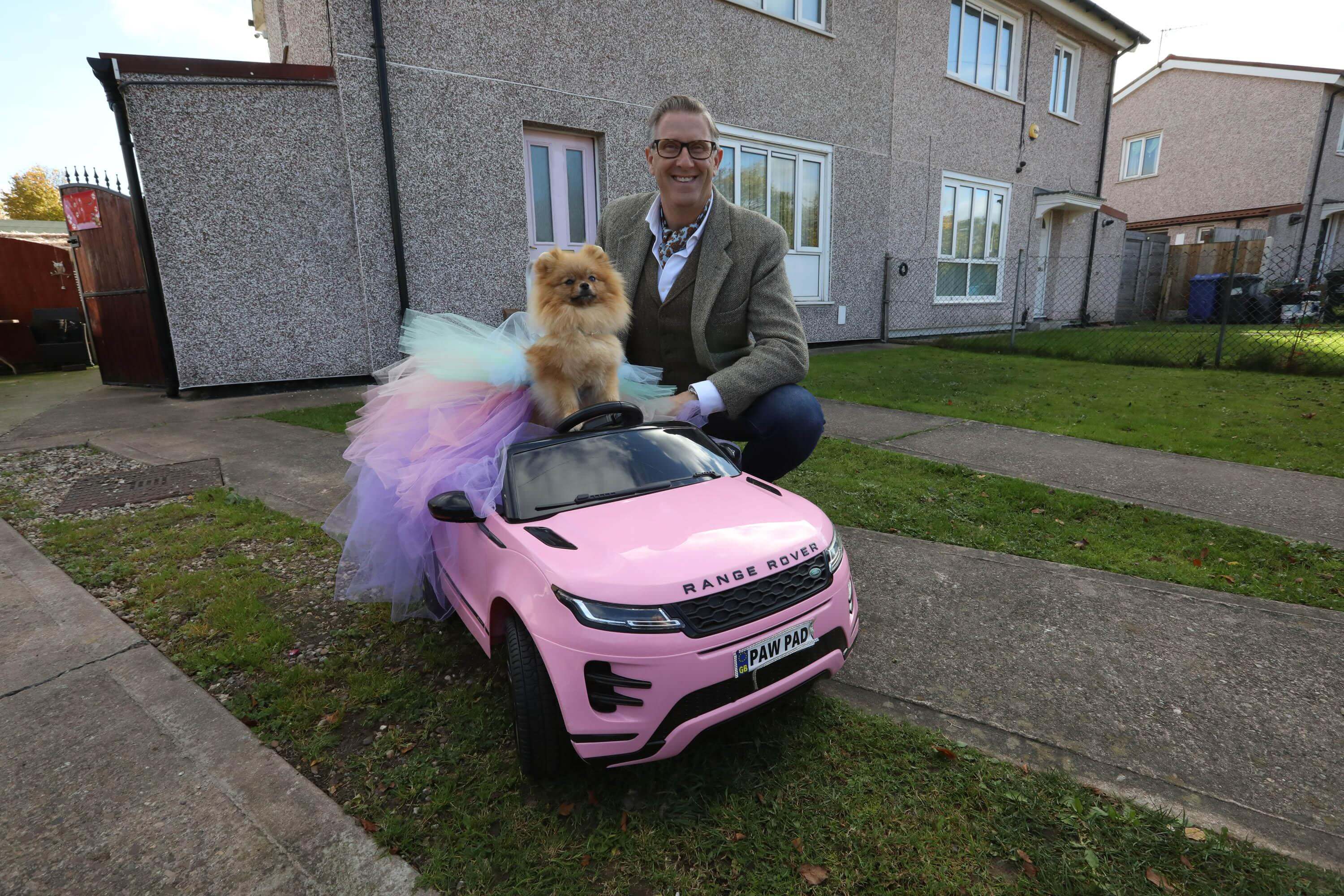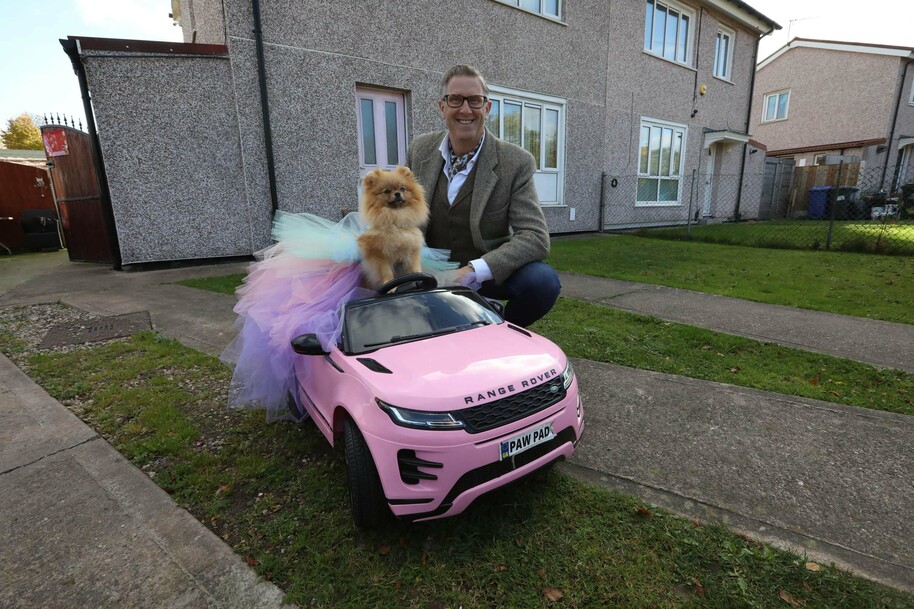 Graeme Hall continues to travel across Britain to visit naughty pups and try to set them straight.  
Watch if: You love dogs, plain and simple 🐶 Or if you want a few tips for training your dog out of a few bad habits...  
---
| | | |
| --- | --- | --- |
|   |   |   |
| Get the best TV picks of the week from our team of telly experts |   | Find out what's new on your favourite channels every week |
---
Follow us
Get the latest telly news and updates PLUS access to competitions and exclusive content