Meet Ossi and Pod! 🦀
Our favourite crustacean siblings, Ossi and Pod, have discovered a whole world of free entertainment they never knew existed with Freesat – and they're loving it! Now, we're getting up close and personal with them to hear more about what they're loving on telly. So, let's hear from the crabulous pair...
Ossi 

Crabs don't come much brighter than Ossi. She's 12, curious, with an adventurous spirit, endless excitement but a chip on her shell (long story.) She'll grab any adventure with both claws, and she'll intentionally stride against the tide because, if you ask her, life looks pretty dull if you don't. And while she's got a tough exterior, when she's with Pod, she's softer shelled than she looks. 
 
Pod 

At 6, Pod's positively adorable and brimming with innocent wonder. He's a true softy that stares at everything exciting with wide-eyed awe, including Ossi. She's his hero and he dreams of diving into every adventure right by her side. He wears his emotions on his claw but mostly in those huge disbelieving eyes as they indulge in every single brand-new moment. In fact, the only thing he likes to indulge in more is food. All the food. 
Now let's dive in...
---
You've had your claws on our 4K recordable box for a couple of weeks now. Are there any shows that you haven't been able to take your eye stalks off? 
 
Ossi: Right now, I'm loving I'm A Celebrity...Get me Out of Here! – it's pretty wild, but I think I could do those challenges, easy. Especially the underwater ones. Bring it on Ant and Dec!  

Pod: I love nature documentaries like Blue Planet, we've even seen a few of our friends make guest appearances! Oh, and the advert we're in! I thought we were pretty good in that...  
We can't agree more!
---
What's your favourite Freesat feature so far? 
Ossi: There are so many cool shows on so many channels (170+ last I heard...)!! And I like that when I'm watching one I can record another four at the same time, so I can dive right into whatever I want to watch next...
Pod: Same here, plus I like how I can rewind live TV and watch the best bits again and again and again… 
---
What TV shows could you watch over and over again, then? 
 
Pod:  Bake Off, The Taco Chronicles, The Chef Show, Chef's table, Food Wars...Oh, now I'm hungry. Is anyone else hungry? 
Ossi:  I'm happy watching anything I haven't seen before. Which is, well, pretty much everything ever! Everyone keeps saying the world is my oyster... 
---
Are you 'snack on one episode a week' or 'grab it all at once' kind of crabs?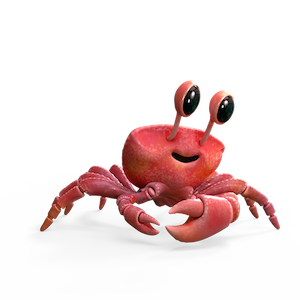 Ossi: I'm not so good at the whole waiting thing. Like, if it's there, I'm going to grab it now. 
Pod: Did you say snack? Yes please! But when it comes to telly, I'd rather not eat all my cake in one go... 
---
Talking of snacks. What's your favourite snack while you watch TV?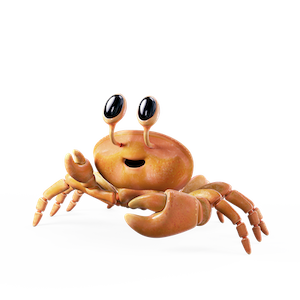 Pod: Popcorn! 🍿
Ossi:  Someone should really rename it 'Podcorn,' he eats that much of it! 
---
Do you have a favourite TV hero? 
Ossi: That Attenborough guy seems to know his stuff. Like, everything there is to know. You know? He probably knows more about the sea than me! He's cool.  
Pod: Yeah, David Attenborough is showing us there's a whole world out there I didn't know about...and I discovered him thanks to Freesat – how about that!  
---
What about TV villains?  
 
Pod:  That lady on Masterchef made a seafood salad. With crabs in it! *shudder*  
Ossi: I had to watch that through my claws. 
---
Big question - who's in charge of the remote? 
Ossi: That's my job. Pod's a bit 'click happy' with that thing, he's always changing his mind... 
Pod:  It's true, it's hard to choose between all the cool stuff! I guess it's a good thing we have a Recordable 4K TV Box!  
---
Your first Christmas on land is coming up – what are your plans? 
Ossi: We're most definitely ready for the All Creatures Great and Small Christmas special, we're almost caught up with all the episodes now. 
Pod: Plus I've heard about these things called crackers with these really amazing jokes in them, I can't wait to give those a go! 
---
What else are you hoping for this Christmas? 
Pod: I saw this advert for a huge shop that sells every kind of food. I want to go there and eat that. 
Ossi: I've heard it's when TV's at its best, so it's loads and loads of that for me! 
---
Thanks for chatting with us Ossi and Pod! 
Find out more about how you could live life free like Ossi and Pod with a world of free entertainment, and stay tuned for more telly tips from Ossi and Pod. 

---
| | | |
| --- | --- | --- |
|   |   |   |
| Get the best TV picks of the week from our team of telly experts |   | Find out what's coming up this week on Freesat's TV Guide |
---
Follow us
Get the latest telly news and updates PLUS access to competitions and exclusive content