12 days of Christmas with Freesat
Come back every day for 12 days of Christmas TV news, updates and exciting things! Be TV Smart and head over to our social media pages to view the 12 day advent calendar. Merry Christmas Freesatters!
Welcome to 12 Days of Christmas with Freesat! 
We're sharing our top TV news over the next 12 days in the lead up to Christmas, so make sure you stay tuned for all your latest telly updates! Exciting things are coming...
12th December
We're giving away a 4K TV Box for Christmas!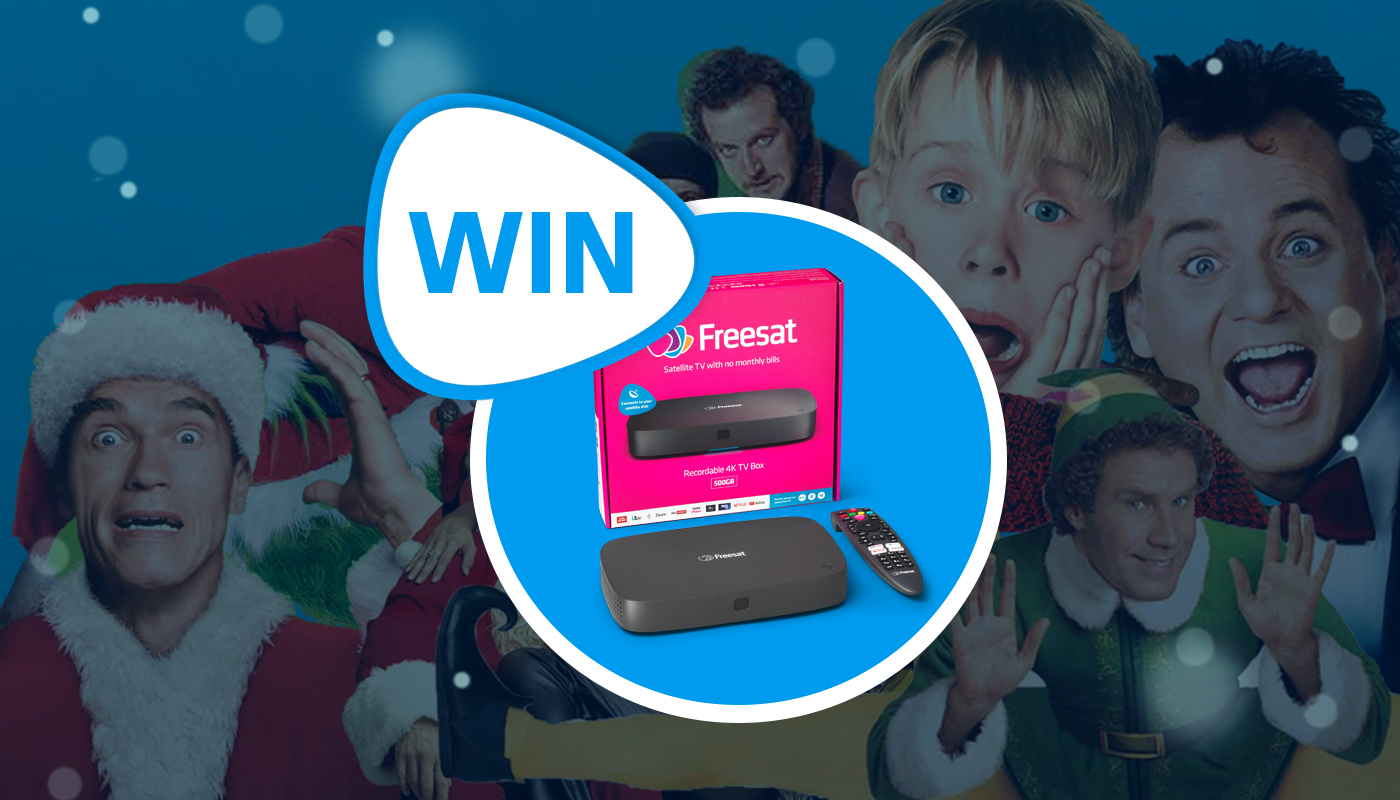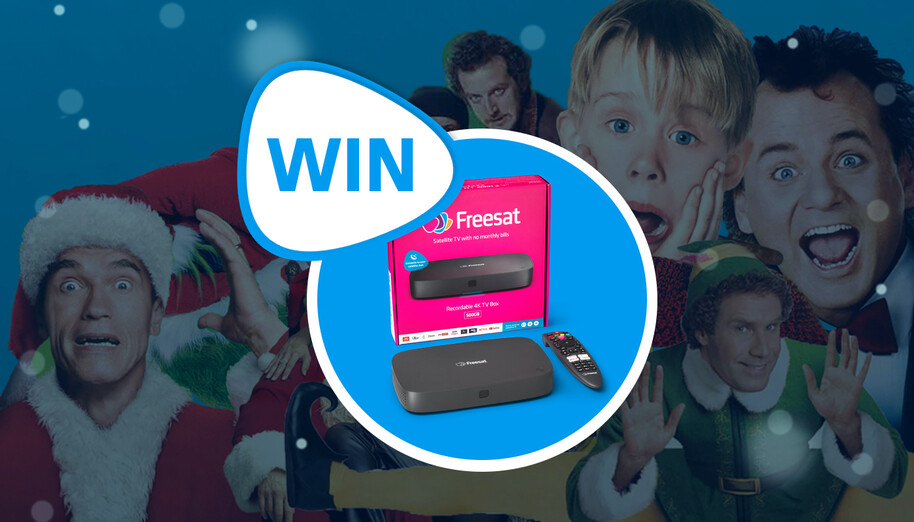 For your chance to win a Recordable 4K TV Box – 500GB*, all you have to do is go to the Prize Draw, submit your first name, last name and email address in the fields provided by 11.00 GMT on Thursday 17th December 2020.   
We're sorry, this competition has now closed. For those that entered, good luck!
---
1st December
All Creatures Great and Small gets a second series!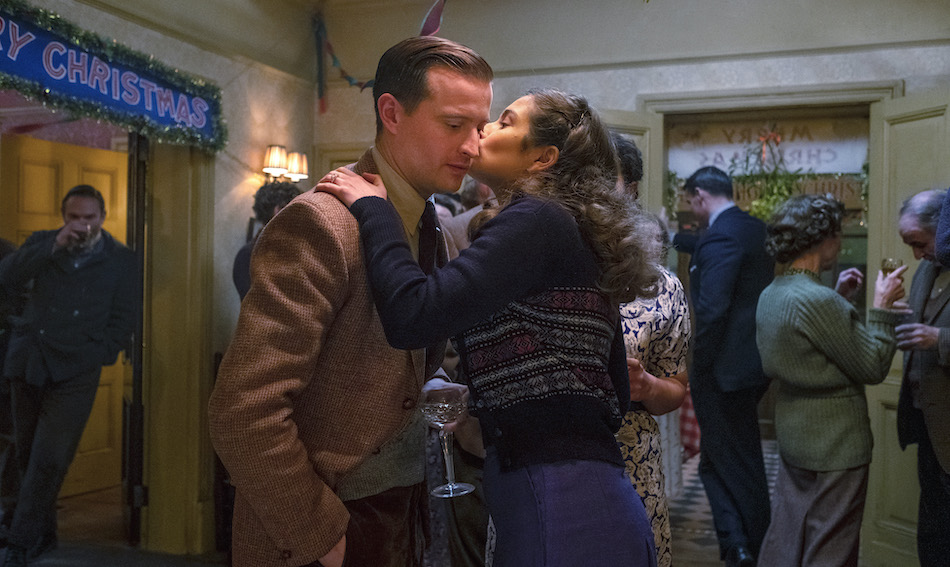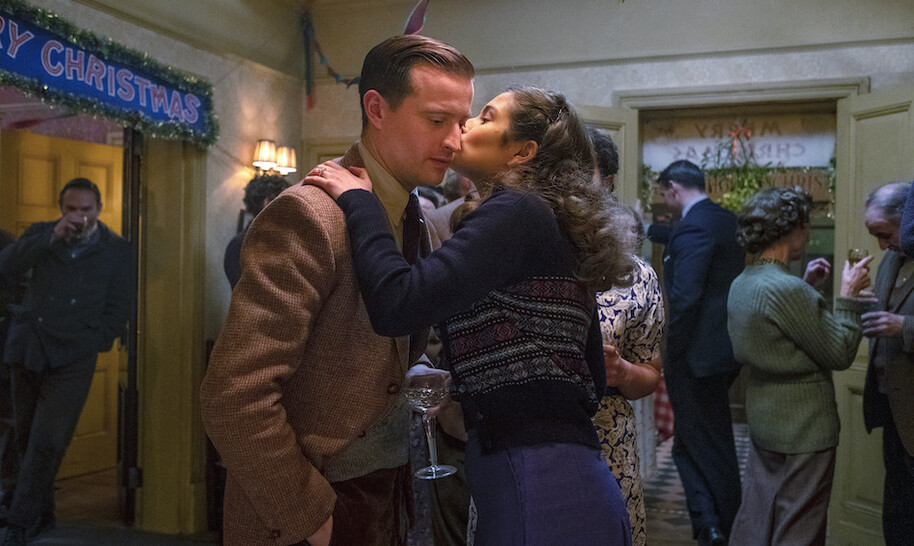 That's correct, your favourite vet series is returning after a very successful first season. And if you thought things couldn't get better, there's a Christmas special to look forward to as well! Channel 5 made the announcement on the 30th November, saying that the award-winning show was commissioned for a further 6, hour long episodes (as well as the 2020 Christmas special). It will begin shooting in the Yorkshire Dales next year and author James Herriot's iconic characters will get a welcome return to our screens. For more Christmas specials coming your way in 2020, watch this space!
---
2nd December
Can you decipher this TV anagram?
Guess the TV show title hidden in the puzzle below! 
N A M E  H O L D 
---
3rd December
Guess the Christmas movie title!
Can you work out what Christmas movies these are, based on their emojis?
🏢🎄🥳
😈🎅🎄🏡💰🎁❓
🏡👦🏼🎄✈️🗽
Scroll down for answers...
---
4th December
Your Friday night plans have been made! Check out what's on tonight...
Ride Along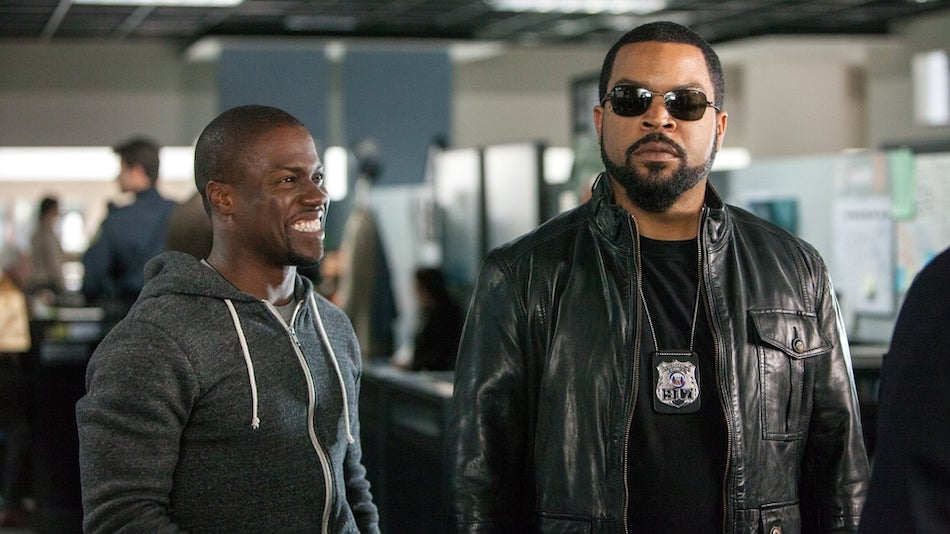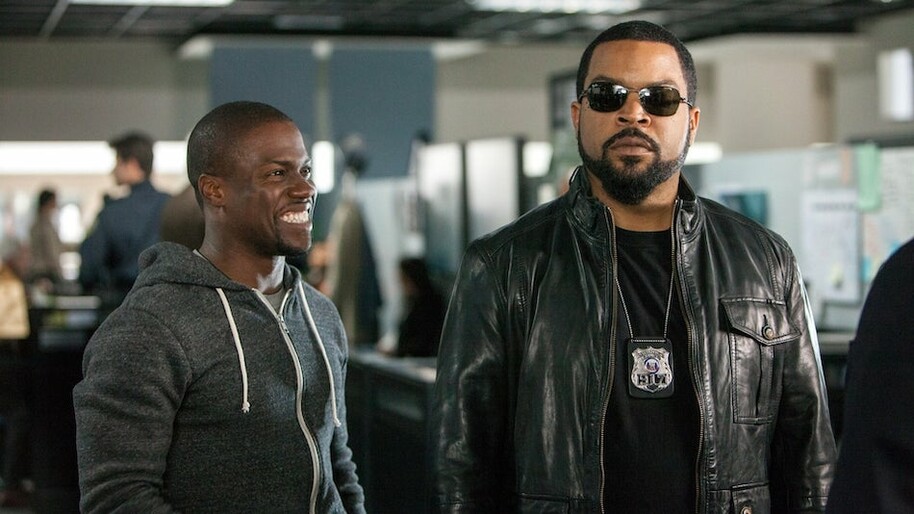 Starring Kevin Hart and Ice Cube, this comedy is the perfect remedy for a long work at week, or a week of Christmas shopping! Whatever you've been up to this week, Friday is for relaxing, so get your movie snacks ready, put your comfy socks on and relax - you deserve it! Catch it tonight at 10pm on ITV2.
Recommended if you enjoyed:
21 Jump Street
We're the Millers
Bad Boys
Bad Neighbours
The Hangover
---
5th December
Saturday night Christmas movie time
Putting up your tree this weekend? It really feels like Christmas now, so why not stick on a Christmas movie to celebrate? Comedy Christmas flicks are our fave, so we picked Bad Santa 2! On tonight at 11.40pm on 5STAR!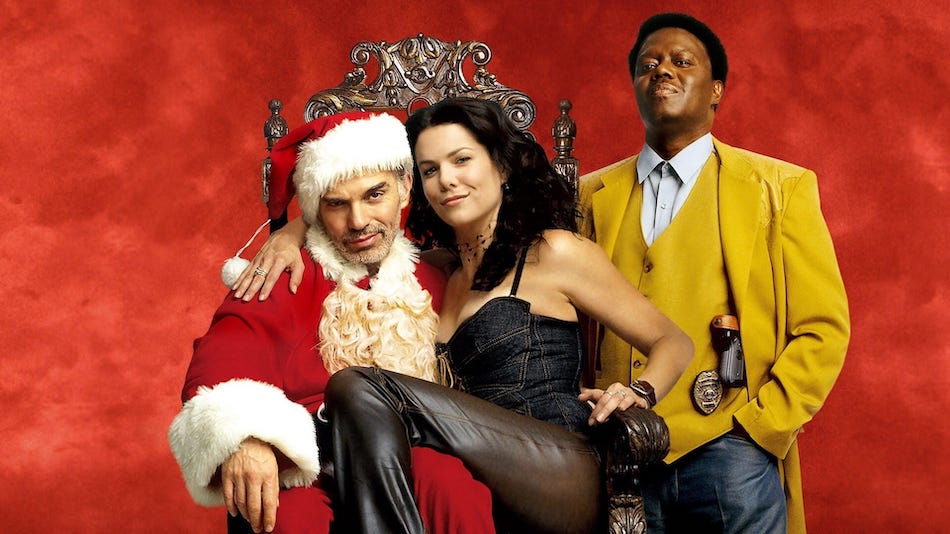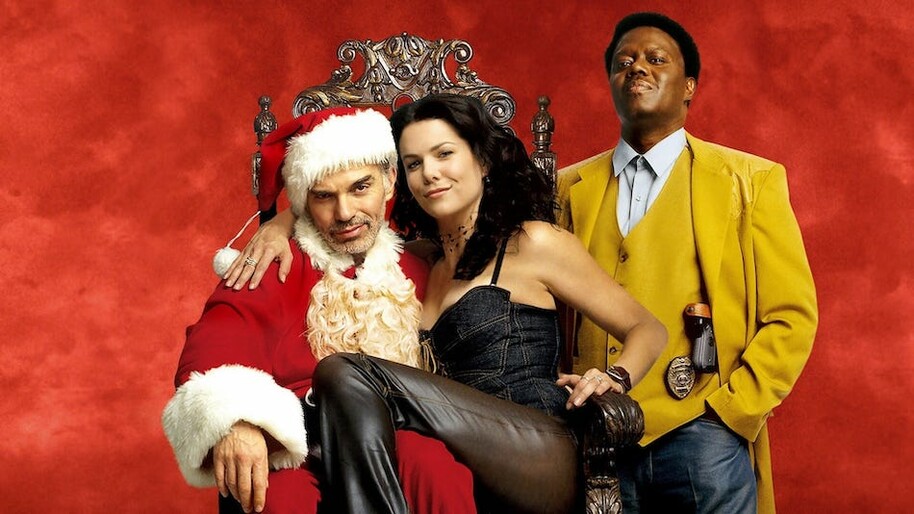 Recommended if you enjoyed:
Bad Santa
Home Alone
Cool Runnings
The Night Before
Step Brothers
---
6th December
Fill in the blanks!
Can you fill in the blanks of these classic Christmas movies?
_ _ _ e  _ _ _ u a _ _ _
_ i _ _ _ e  _ _ _   _h _  _ _ y 
T_ _  _ r _ _ _ h
---
7th December
Pretty Little Liars is back!
The teen drama series is coming to BBC iPlayer on the 1st January, 2021, so you'll get to re-witness all of the lies, secrets, shocking moments and whirlwind romances back on your screens for the new year! Will you binge watch it with is?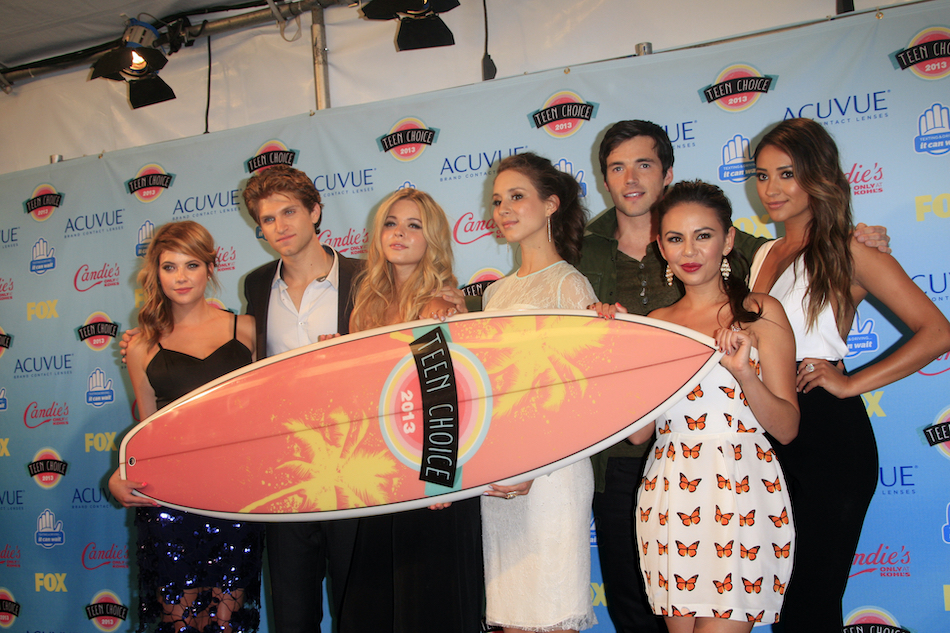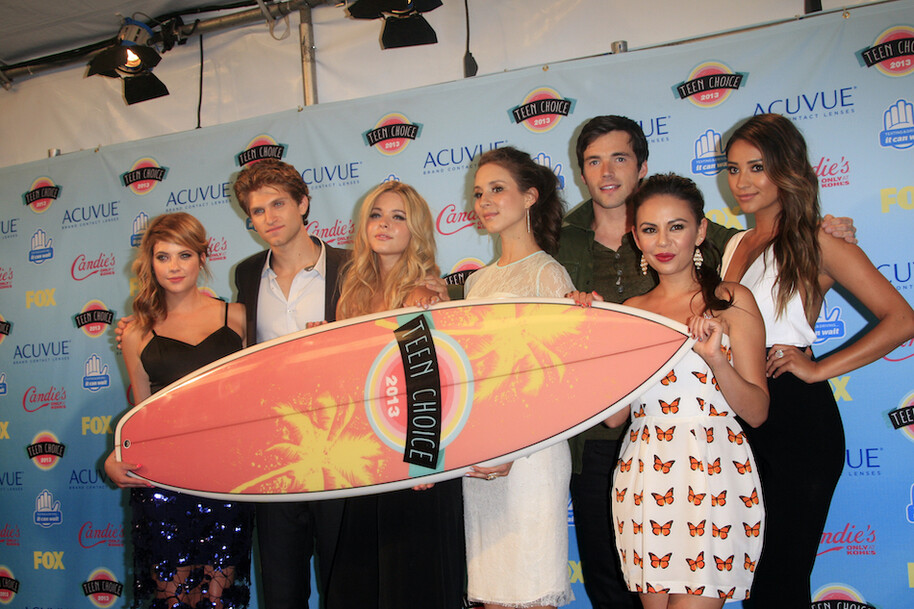 ---
8th December 
We spoke to the cast and crew of All Creatures Great and Small!
Get the details on what you need to know about the All Creatures Great and Small Christmas special! Will they? Won't they? Find out on Tuesday 22nd December at 9pm on Channel 5.
The plot for the special:
Down on his luck at Christmas time, the woman James (Nicholas Ralph) loves is on the verge of marrying somebody else, but when he is called to help a dog struggling to give brith, Helen (Rachel Shenton) tags along. Due to an unexpected thick fog, they are forced to stay where they are for the night. Whether he'll make his feelings known is the question on everybody's lips, but will the wedding go ahead anyway? 


---
9th December 
Sorry, we just love The Office (US)...
Fill in these Michael Scott quotes! (scroll for answers)
"I am _______ always"

"That has sort of an oak-y _______."

"I'm an early bird and I'm a night owl so I'm wise and I have ______."

"The worst thing about _______ was the Dementors. They were flying all over the place and they were scary and they'd come down and they'd suck the soul out of your body and it hurt!"

"I love _____ ______. I hope to be apart of one someday."
---
10th December
Tobey Maguire is reportedly reprising his role as Spiderman 😲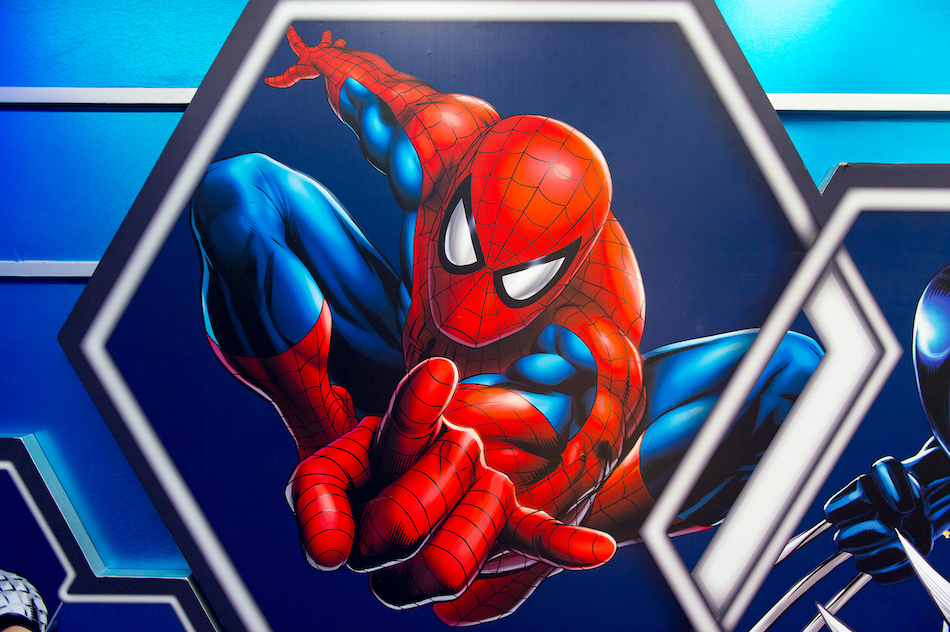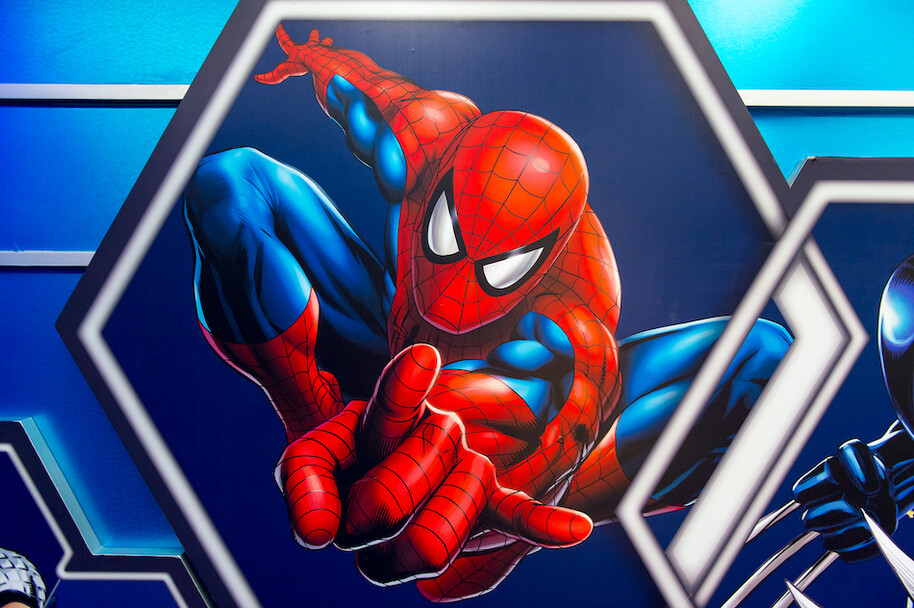 Reports have been circulating for a long time now that Tobey Maguire and Andrew Garfield will both be reprising their roles as Peter Parker/Spider-Man in the upcoming third instalment of the MCU franchise starring Tom Holland. But with visits to costume fittings, things are looking up and we're pretty sure we get where this is going, too. There's been a lot of talk about multiverses, especially in the 2nd movie with Holland, who talked about it with Mysterio (Jake Gyllenhaal). Plus with Cumberbatch entering the mix as Dr. Strange as Parker's new mentor, we're convinced that he'll be taking Peter across to different dimensions to meet Tobey and Andrew's version of the iconic character. We're also secretly hoping that meme will come to life... 
Who's confirmed to return?
Andrew Garfield, Jamie Foxx, Alfred Molina as Doctor Octopus and Kirsten Dunst as MJ are among those confirmed to return! Find out more here.
---
11th December
Who's excited for the third season of Cobra Kai on Netflix?!
Well get ready for more excitement, because the trailer has dropped, and we're so excited!
QUIET... Cobrai Kai never dies, and we're about to see a whole lot of drama in season 3 as Miguel attempts to recover from life changing injuries, while Robbie spends some time in prison to reflect on his actions. Will Hawk finally get some comeuppance? We wonder whether Tory and Miguel's relationship will change, and we're holding out hope for the return of a certain major character from the original film! Watch the trailer below...
---
For our day 12 treat, check the top of the article!  
---
Answers:
2nd December: 
Anagram: HOME LAND
3rd December: 
🏢🎄🥳 - Office Christmas Party
😈🎅🎄🏡💰🎁❓- How the Grinch Stole Christmas
🏡👦🏼🎄✈️🗽 - Home Alone: Lost in New York
6th December: 
Love Actually
Jingle All The Way
The Grinch
9th December:
"I am Beyoncé always"
"That has sort of an oak-y afterbirth."
"I'm an early bird and I'm a night owl so I'm wise and I have worms."
"The worst thing about prison was the Dementors. They were flying all over the place and they were scary and they'd come down and they'd suck the soul out of your body and it hurt!"
"I love inside jokes. I hope to be apart of one someday."
---
*We're giving away a Freesat 500GB 4K TV Box. To enter, complete the form on our website. UK only, 18+. 1 entry per person. Closes 11:00 GMT 17/12/2020. Promoter: Freesat (UK) Limited. See full T&Cs here.