A chat with Derek Mathewson on Bangers & Cash S5
That's right, Bangers & Cash is back for a whole new season on Yesterday channel 159! Season 5 will be hitting your screens on Thursday 20th January at 8pm, and will be airing on following Thursdays at the same time.
To get ourselves prepared for another fantastic season of rare classic cars, the heart-warming stories which go with them and surprisingly thrilling car auctions, we had a chat with Derek Mathewson, the founder of Mathewsons Auctions in North Yorkshire where the show is set.  
---
Hi Derek, thanks for taking the time to chat to us. Why not start by telling us a bit about Bangers & Cash? What's the show all about? 
Well basically, it's following us in our day-to-day jobs of finding vehicles and selling that at auction. People get in touch with us to see if we'd be interested in their car, which we usually are – generally speaking we don't turn much down! Yesterday follow that process, sometimes from start to finish and sometimes where the cars go to. So that's the format really – it's buying and selling classic cars at auction.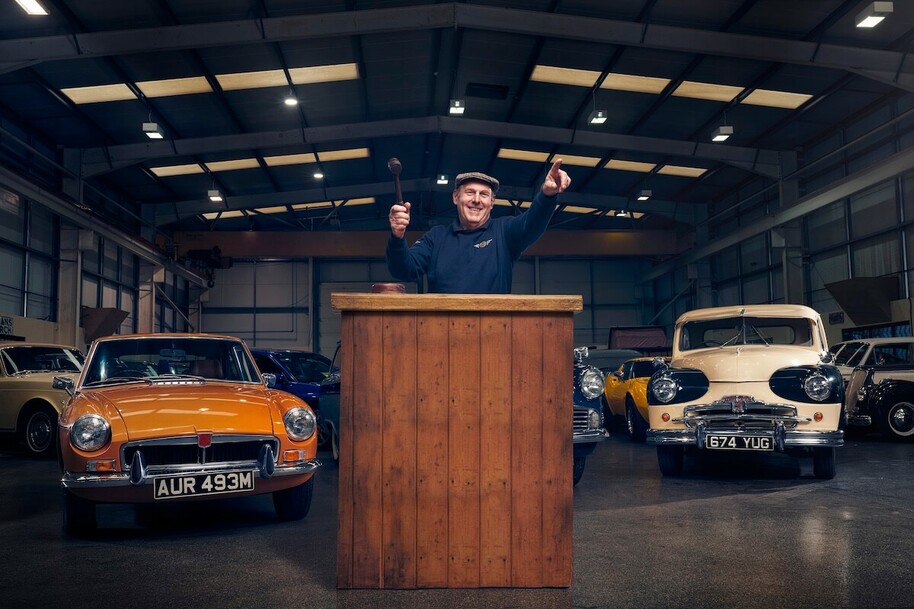 And how did Mathewsons first get started? 
We'd been in the retail side of things selling modern, classic and commercial vehicles, but I'd always fancied getting into the auction side of things. I'd spent so much time at auctions but on the other side of the rostrum. I thought there was demand in the area. We used to have a firm's day out once a year in Harrogate, and we used to have a lovely day over there and enjoy it and the lads that weren't used to the auction side of the business thought it was a good day out, but I could see there that a few people didn't quite like the way some of these auctions were run, and still don't, and I just thought, we want a down-to-Earth classic auction, run on the lines of a car auction. Not a fancy thing. Just a normal car auction, and that's exactly what we've done and it was a massive winner. 
Did you ever expect to be on TV? How's it been having the cameras following you around at work? 
Ha! No! No, we didn't even want to! I thought it would be a massive invasion into our privacy, and our customers' privacy, and I'd dealt with supplying cars in things like Heartbeat, Catherine Cookson and Brideshead and things like that, and I thought, it's going to be on the same lines. But the people at Air TV and Yesterday convinced us - they're smashing people to deal with and we just got on so well so it just sort of slipped into a deal.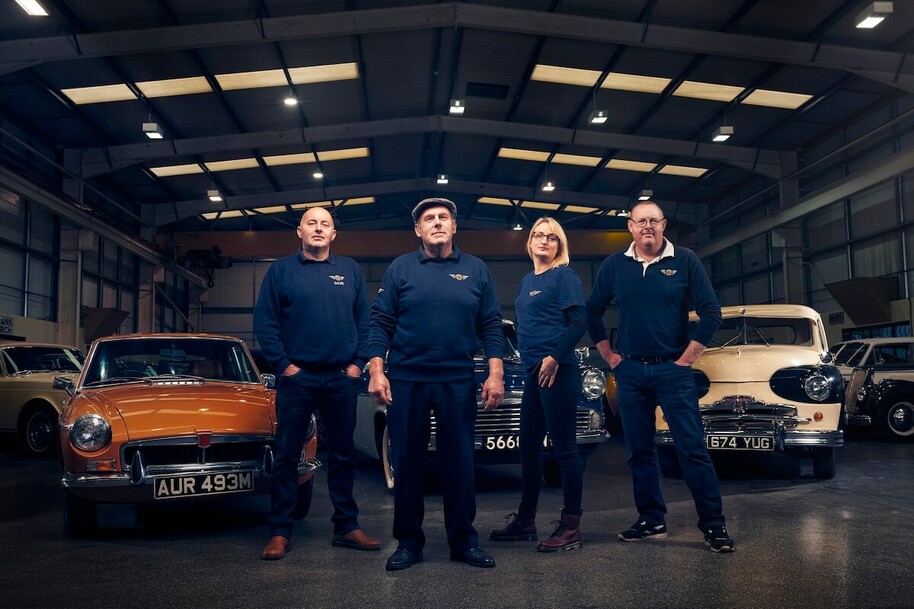 Did you have any cars which stuck in your mind from the new season which we should look out for? 
It was filmed a while ago so you're testing me a bit now, but there's all sorts. Old Austins, Triumphs, there's a bit of everything. Some old Bedfords, some bikes. Loads of stuff.  
What do you look for in a car when it comes into the shop?  
We work on the basis that there's something for everyone really, and we don't think we should be too picky. Even if someone has three or four vehicles, we never say "we'll take two of them and you have to handle those yourself", that don't seem fair really, so we'll take the lot.  
In your opinion, what's the best part of the job? 
Oh, finding the cars. Just being out and about, meeting people and picking the cars up, you know. I don't want to do anything else really, that's all I want to do! I enjoy sale day and the few days leading up to auction, you know, I enjoy the bit of pressure and the organizing and the razzamatazz, especially when we've got 1500-2000 people here, but the main thing is just going out and seeing and meeting people, especially in the decent weather. I was out yesterday in Grimsby and I was driving home thinking, "this is the greatest job in the world, I've cracked it". It was a nice day, nice weather, nice people, nice cars, what more do you want?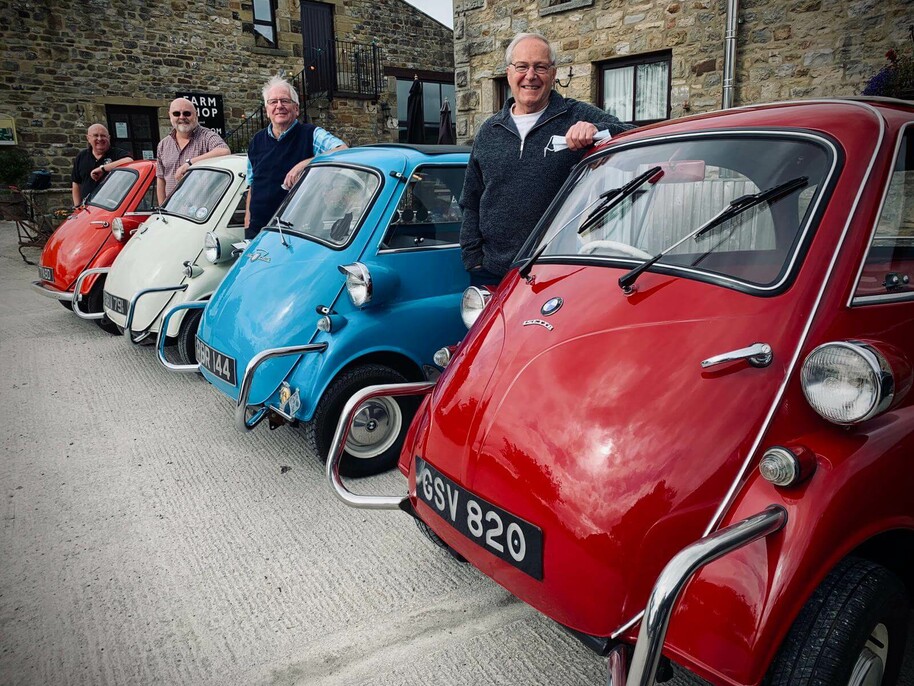 How has lockdown changed things for you all in terms of auctions and running the shop? 
Oh yes. It's a little worrying really. We don't like disappointments and we always hope people are satisfied with their purchases and when people can't visit prior to the auction and inspect them and make their own mind up and decide on some sort of price range it is worrying. Plus, I just like people on site to see something and make their own mind up about something and not rely on me too much to influence them, because I try not to. If anything, we've lost more deals over the last 30 or 40 years by being up front because I'd rather put people off and say "look, don't buy this car", in fact I say it every week, I say to people "DO NOT BUY THIS CAR – this car is not right for you, you are not right for this car!" They don't understand and they generally go on and buy them anyway! 
Can you tell what's going to do well in auction or are you still surprised by how much cars can sell for? 
Yeah, this is another thing that I'm worried about. I've been in this business about 50 years now, and I've seen price hikes before, and it always comes back to bite somebody on the arse! I'm just worried that the same things going to happen again. Prices are artificially high. I mean, they are ridiculous really. The people who pay those inflated prices are someday going to sell it and they'll probably sell it at a time when prices have come down and I don't like to see people lose money.  
What type of cars tend to be the most popular? 
The cars that the 35, 45, 55-year-olds can relate to really. The cars are on their wish lists - the cars that their dad had, the cars that they rode in when they were kids, like the Capris, the fast Fords or Vauxhalls.  It's the car that all of the 50-year-old guys wanted, 40 years ago. So when they were 10 years old, they said "I'm going to have one of those one day" and obviously they grew out of it, went straight into the BMW 2002 and so they missed the Capri. Now they want to go back to the Carpi!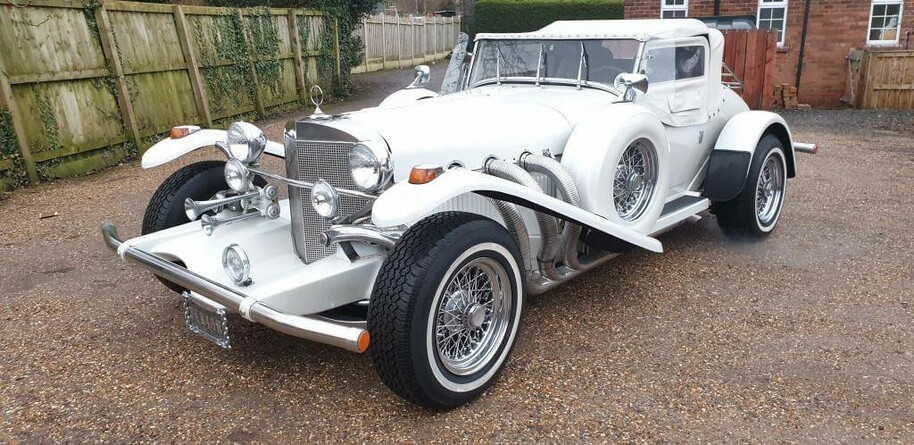 Would you rather have a car in mint condition or one with a great story behind it? 
Oh that's a hard one! The only way I can answer that, and I'll sound a bit like a politician here, is by saying originality is king – simple as that. They're only original once, that's what we say in the trade, they're only original once. And it's really important that the originality is retained, and the only way that originality can be retained is very careful use over the years so that answers it I think, it's originality that counts, without doubt. 
Do you have a favourite car in your personal collection?  
Yeah, I do. But it changes every week! You fall out of love with one and you fall into another one. There's always a few though that you've kept for years and years and years and shouldn't have really to be perfectly honest with you. But I do like a bit of quality and a little bit of refinement. I respect cars like Bentley. And I've just bought an Alvis. Cars that are top quality cars really. The build quality is superb, and I appreciate that. I'm into my Aston Martins and Bentley. That sounds really grand! I don't mean it to be like that, because I get just as much pleasure out of driving a Cortina 2000E, which I haven't got but I would love one!  
What would you say are your top 3 favourite TV shows?  
Obviously Bangers & Cash is my favourite! But Great British Railway Journeys, I think that's what it's called, with Michael Portillo. I generally watch that while I'm having my tea. I think it's on about 7-8pm, that's about teatime for me and I love that. I think it's great. I think he does a fabulous job there and I think it's so, so interesting. But I'm a sucker for the old British comedy films and I'm a massive fan of Norman Wisdom. I've said this before, but I think that junior school kids and infant school kids should be made on a Friday afternoon to sit down and watch an hour of Norman Wisdom for an hour before they go home. I think it should be in the curriculum that personally! Also, as daft as it may seem, but I actually like Strictly Come Dancing. I do admire them Strictly dancers, the professionals are absolutely fantastic. And the other people, the celebrities that go on there and learn, I think they're just wonderful, they come on leaps and bounds, I can't believe how well they do - Not sure I'd want to do it myself, but I'd love to go and see it one day! 
We love a bit of Strictly...Not to mention all the fab railway shows which we have on right now!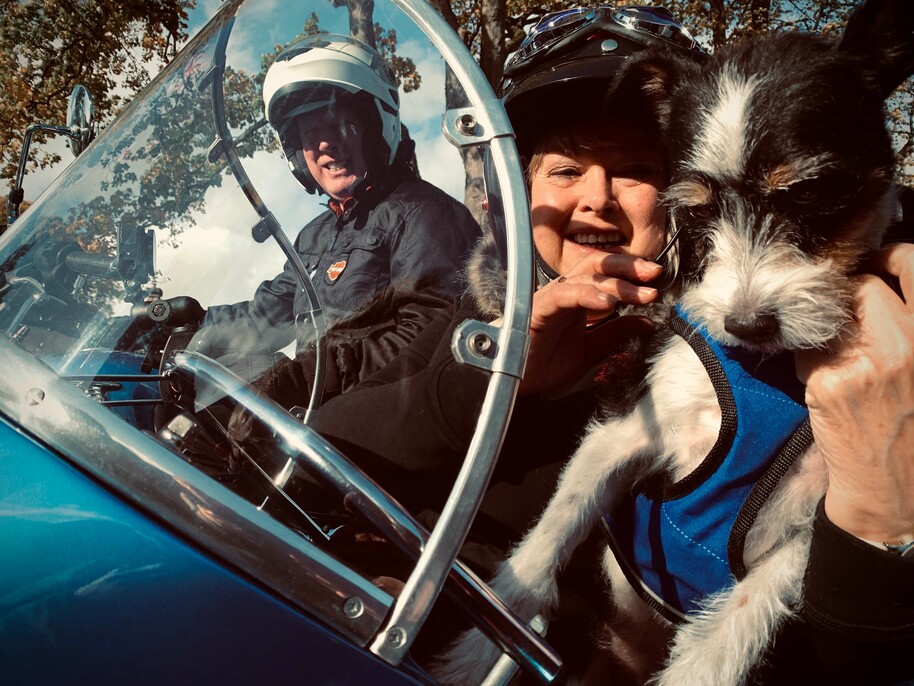 And lastly, since the show is called Bangers and Cash, we had to ask - what's your favourite English dish?  
No coincidence, without question it is bangers and mash! I love it. Always have done. Yep, I could have that almost every night!  
Thanks so much Derek! 
---
Want to hear about more competitions and telly news? Sign up to Freesat's newsletter for all the latest updates, and start following us on Twitter, Facebook and Instagram. To find out what's on tonight, check out Freesat's TV Guide, or get the top picks from our telly experts this week on Showcase.