Viewpoint: The new ITV drama you need to watch
We've got your telly plans sorted because ITV has an exciting new crime thriller for us to look forward to. Viewpoint will be hitting the small screen on Monday 26th April at 9pm.
Noel Clarke (Doctor Who) plays the lead as DC Martin Young, a surveillance officer who sets up an observation post at a single mother's home in Manchester to keep an eye on the prime suspect in the disappearance of a primary school teacher.  
The concept of Viewpoint came from Emmy award-winning director Harry Bradbeer (Killing Eve, Fleabag), and promises to be one of the big must-see dramas of the year. Here's the Viewpoint trailer for a sneak peek:   
#VIEWPOINT
Coming Soon! To @ITV @TigerAspectUK @UnstoppableLtd pic.twitter.com/3JltGuBqak

— Noel Clarke (@NoelClarke) March 13, 2021
---
What's Viewpoint all about?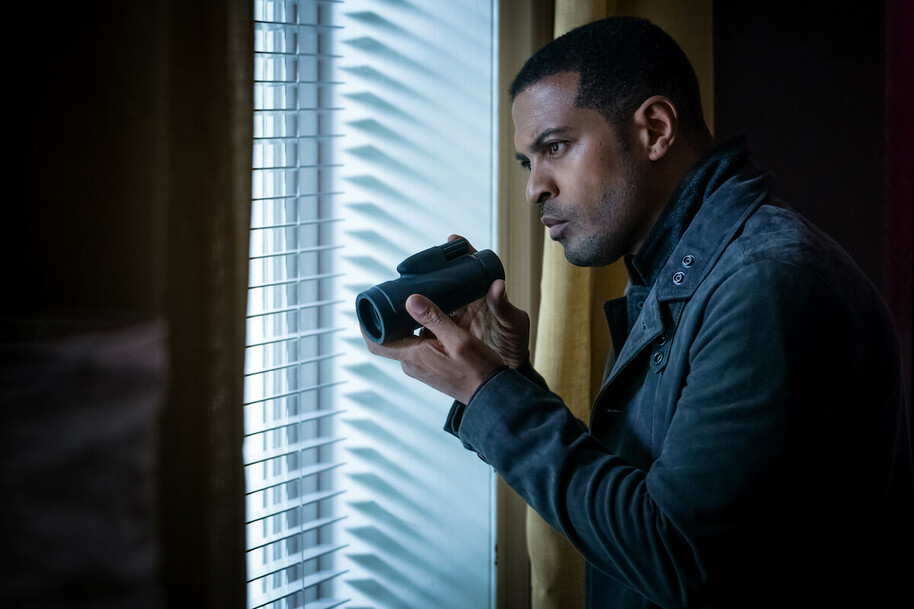 When DC Martin Young and his partner DC Stella Beckett (Bronagh Waugh) set up an observation post in single mum Zoe's (Alexandra Roach, Black Mirror) home, they have just one goal – to watch Greg Sullivan (Fehiniti Balogun) and see if any clues emerge about the disappearance of his girlfriend, Gemma Hillman (Amy Wren). However, it soon becomes clear that there's more than one secret waiting to be discovered in the small community.  
ITV has described Viewpoint as a "contemporary, character-driven mystery with a seductively intimate feel. But ultimately, it's as much about friendship, trust and community as it is about solving a crime. Exploring the tension between our public and private lives and the secrets and horrors that thrive behind closed doors… especially when we think no-one's watching."  
As previously mentioned, the initial concept for Viewpoint was created by film director Harry Bradbeer, who was the executive producer on the show. Bradbeer has said, 
"The idea came out of a real experience: something that happened to a neighbour of mine. One day she had a knock on the door from a plainclothes policeman who wanted to use her spare bedroom to observe "activity" on the street. He was there for a couple of weeks, peering through a chink in the curtains, but never revealing who he was looking at. […] It struck me as a great premise for a TV series. What if the police are investigating a murder and what if a relationship developed between the policeman and his host?"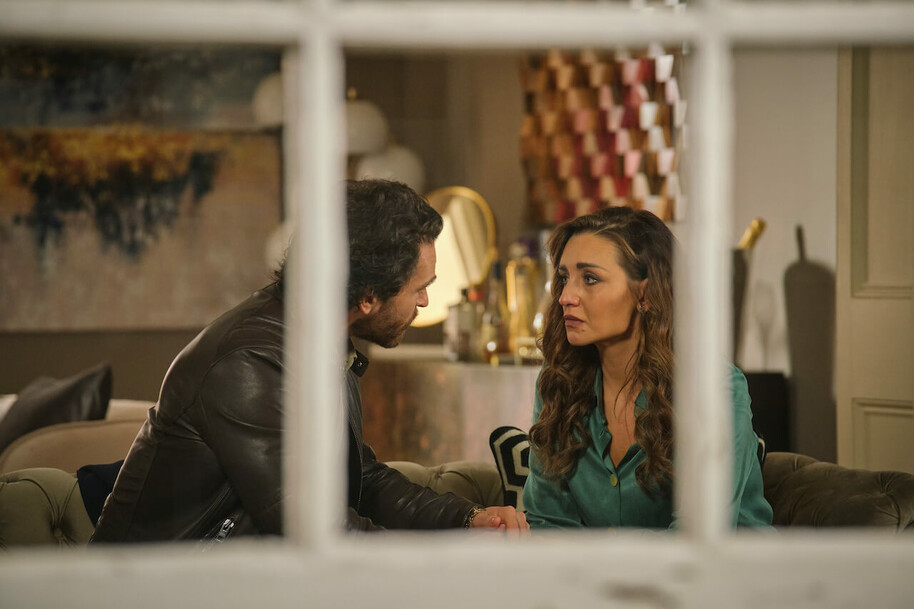 Bradbeer also said that Viewpoint brought up a lot of questions about perception, observation, intimacy and honesty: 
"[…] The practice of reconnaissance - observing other people's lives - felt like a great "viewpoint" into the way we live our lives; the distance between us all and the notion of intimacy and honesty. Everyone has their own point of view and seeing the truth requires us to suspend our preconceptions. […] The homes that Martin watches are full of secrets and potential misunderstandings. Is someone laughing or crying? Are a couple fighting or embracing? What is really happening in other people's lives?" 
Viewpoint is shot from a voyeuristic surveillance point of view, so you feel you're watching events as they happen from the window as the characters would. Alexandra Roach noted that "You watch the drama unfold as the detectives view the community through a window. Which is more relevant than ever with us all being stuck in our houses for the past year."  
---
Who's in the Viewpoint cast? 
The cast of Viewpoint has an exciting mix of familiar faces. Here's a few names you should keep an eye out for: 
Noel Clarke (Kidulthood, Doctor Who) as DC Martin Young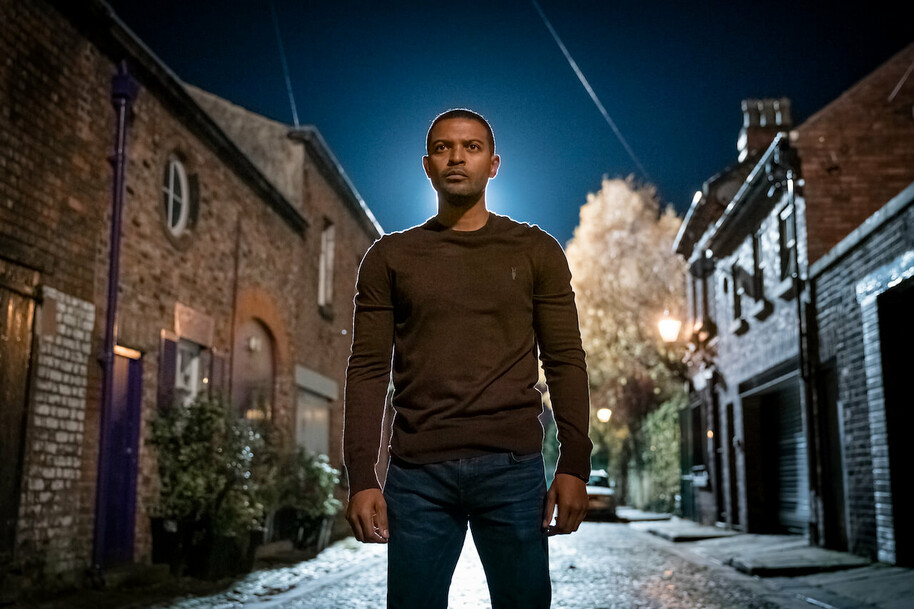 DC Martin Young is a surveillance officer within the Manchester specialist surveillance unit. Following a mistake he made many years before which nearly led to the death of his partner, he throws himself into the minutiae of observation to hide behind the camera, disengaged with his own life - that is, until he is assigned to this case and meets Zoe. 
Clarke has said that what drew him to the role of DC Martin Young was that "it's not something I have experienced playing before. Having the opportunity to be very still and present and act by using my eyes and expressions rather than my body language was engaging."  
---
Alexandra Roach (Black Mirror, No Offence) as Zoe Sterling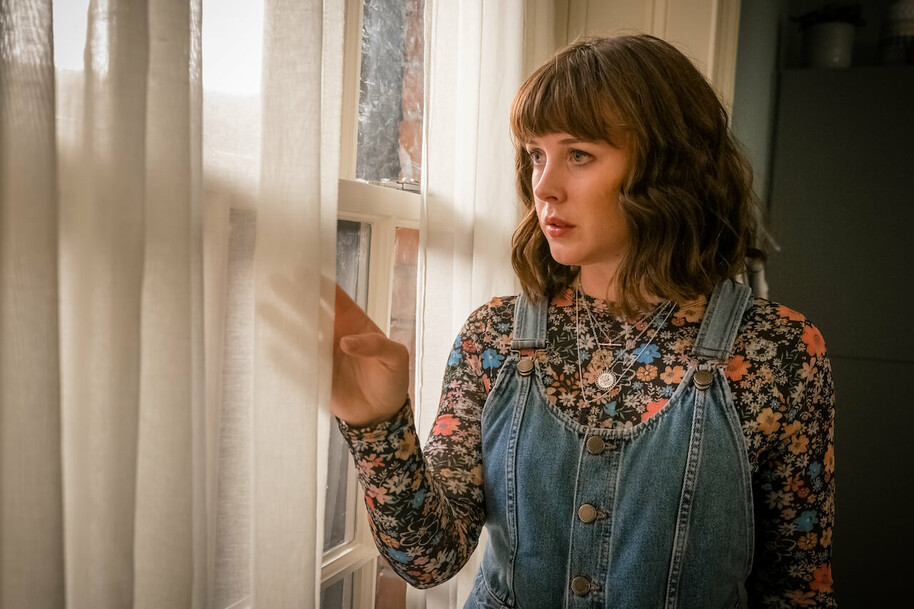 Zoe is a single mother to a 10-year-old daughter named Caitlin, and is secretly as much of a voyeur as DC Young. She also happens to be a friend of the woman who has gone missing, Gemma, who is a neighbor and teaches her daughter. Struggling to balance her work life and her home life, her loneliness and isolation manifests in her watching the neighbours, and she becomes quickly attached to Martin's presence in her previously solitary life.  
On her character, Roach said "on the surface it's easy to see what kind of woman Zoe is. She's a hard-working single mum, funny and very honest. But as the series unfolds, like everybody else on the street, you see she has secrets of her own that she's trying to hide. It was the complexity of Zoe and her character arc that really excited me. She's flawed, she's messy, she's a loving mum, she's complicated and that really drew me in." 
---
Fehinti Balogun (Informer) as Greg Sullivan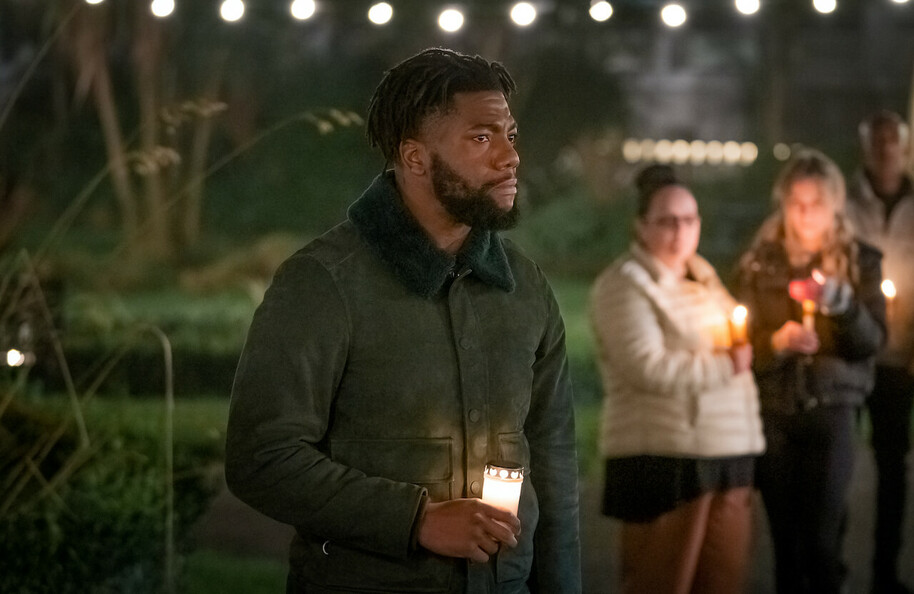 Greg, the boyfriend of the missing primary school teacher, is charismatic, idealistic and dreams of running his own restaurant. However, he also has a history of being very controlling of Gemma – but does this make him guilty of Gemma's disappearance? As the community turns against him, he feels he can trust no one.  
Balogun describes Greg as "complicated, distraught and passionate. You never quite know whether to be on his side or against him. […] I've never had the opportunity to play a character where you've no idea how he is going to be perceived."  
---
Viewpoint's cast also features: 
Dominic Allburn (The Model) as Carl Tuckman  

Catherine Tyldesley (Coronation Street) as Kate Tuckman 

Bronagh Waugh (The Fall) as DC Stella Beckett 
Amy Wren (Tutankhamun) as Gemma Hillman 
---
When does Viewpoint start?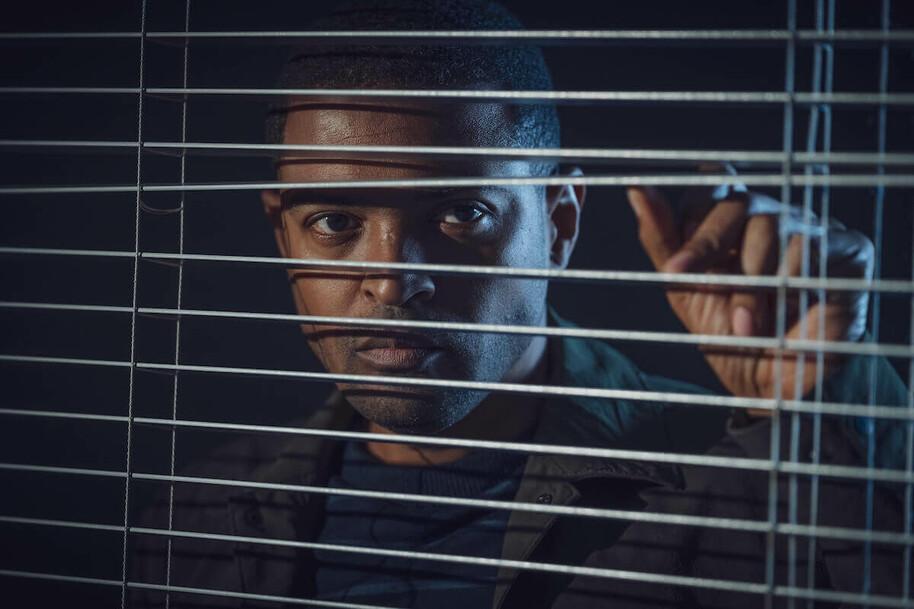 Watch Viewpoint on ITV starting Monday 26th April at 9pm. All five episodes will be stripped through the week at the same time.
Full of complicated characters and plenty of twists and turns, Viewpoint promises to be a psychological crime thriller with a difference which takes you into a world of secrets on an ordinary, residential street. Make sure you tune in, and find out what else is coming up on ITV from our telly experts! 
---
| | | |
| --- | --- | --- |
|   |   |   |
| Get the best TV picks of the week from our team of telly experts |   | Find out what's new on your favourite channels every week |
---
Follow us
Get the latest telly news and updates PLUS access to competitions and exclusive content