Top 10 fantasy and sci-fi shows to watch right now
From sci-fi tales to magical worlds, escape your day-to-day with the best fantasy dramas to watch now on Prime Video, BBC iPlayer, Netflix and more!
TOP PICKS 🧙‍♂️:  
The Lord of the Rings: The Rings of Power 
Watch on Prime Video
Set thousands of years before the events of J.R.R. Tolkien's novels The Hobbit and The Lord of the Rings, this exciting new epic drama follows both familiar and new characters in the fantasy world of Middle-earth as an old evil returns to the land.  
Based on the appendices of The Lord of the Rings and set during the Second Age of Middle-earth, this rich new fantasy series gives new depth and backstory to the stories we all know and love in a world of elves and orcs, dwarves and power-hungry men, and of course, the one ring to rule them all... 
Watch The Lord of the Ring: Rings of Power on Prime Video from Friday 2nd September!  
---
His Dark Materials, S1-2 
Watch on BBC iPlayer 
Based on Philip Pullman's bestselling trilogy, this mysterious fantasy series follows a young orphan called Lyra in a magical alternate world where everyone has their very own deamon, an animal manifestation of their souls. As Lyra sets ut to try and find her missing friend, she finds herself in the centre of a conspiracy linked to a string of kidnappings.  
Watch both seasons of His Dark Materials on BBC iPlayer, and get ready for season 3 coming soon!  
---
Doctor Who, S1-13 
Watch on BBC iPlayer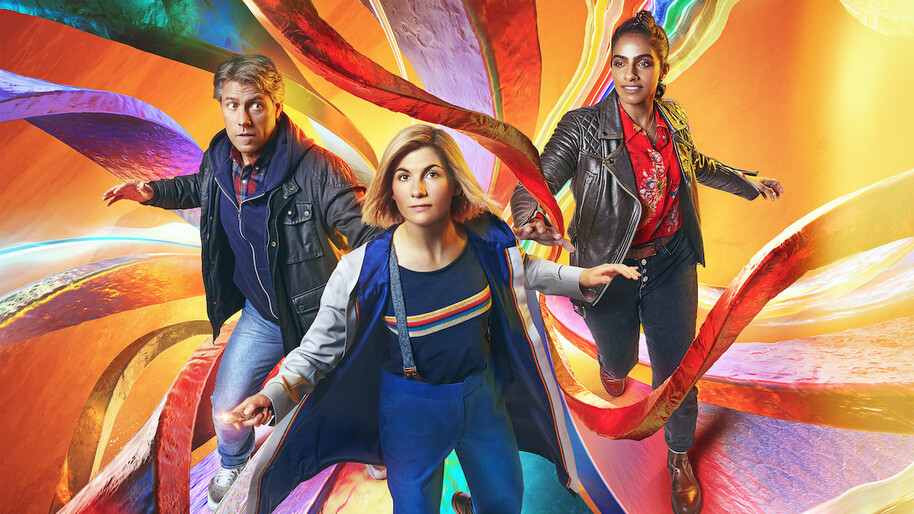 Could there be a more iconic sci-fi/fantasy series than Doctor Who? Watch all 13 seasons of Doctor Who on BBC iPlayer for free as The Doctor and their companions voyage across space and time in the TARDIS, encountering a slew of fantastical creatures, monsters, aliens and fantastical worlds. And if that wasn't thrilling enough there's more news about the Doctor's adventures, as David Tennant returns as the fourteenth Doctor. Here's everything we know about the special 60th anniversary episodes of Doctor Who!
---
The Sandman 
Watch on Netflix 
Based on Neil Gaiman's DC Comics of the same name, this dreamy new fantasy series has captured all our imaginations. It follows Morpheus, King of Dreams, who after years of imprisonment finally escapes and now has to regain his power and his kingdom. Combining fantasy with folklore, religion and myths, this moody and magical series heads in directions you wouldn't expect. Watch The Sandman now on Netflix.  
---
The Witcher 
Watch on Netflix 
This fantasy series is based on the highly popular and fantastical Witcher video games and was an immediate hit. It follows Geralt (Henry Cavill), a stoic and badass monster hunter who is both shunned and sought after by society. As we trail Geralt's many adventures, it becomes clear that the people who hire him are often far more dangerous than beasts.  
---
The Dark Crystal: Age of Resistance  
Watch on Netflix 
Jim Henson's The Dark Crystal was an instant hit when it releases in 1982, so the stakes were high when Netflix announced this prequel series. Thankfully, Netflix's The Dark Crystal: Age of Resistance lived up to our high expectations! Set in the fantastical world of Thra and acted through amazing animatronics this remarkable fantasy tale follows three Gelflings set on starting a rebellion and saving their world, build on the lore and memorable storytelling of the original. 
---
Good Omens 
Watch on Prime Video  
This one is a little lighter than the other picks on this list, but why not mix fantasy with comedy? Created by Neil Gaiman and Terry Pratchett and starring David Tennant and Michael Sheen, Good Omens is an irresistibly fun watch. It follows the demon Crowley and angel Aziraphale who, after bumping into each other for eternity, have become strange longtime acquaintances after their time of Earth. But the two have gotten accustomed to their life on Earth, so when the Antichrist is born and Armageddon seems near, they team up to try and stop the end of the world. Watch Good Omens on Prime Video now.  
---
Shadow and Bone 
Watch on Netflix 
Alina Starkov is just a young, orphaned mapmaker when she suddenly unleashes an astonishing power that could change the fate of her world – but as her power grows, dark forces conspire against her... Can she save her war-torn world?  
---
Lucifer 
Watch on My5 + 5USA, Sundays at 9pm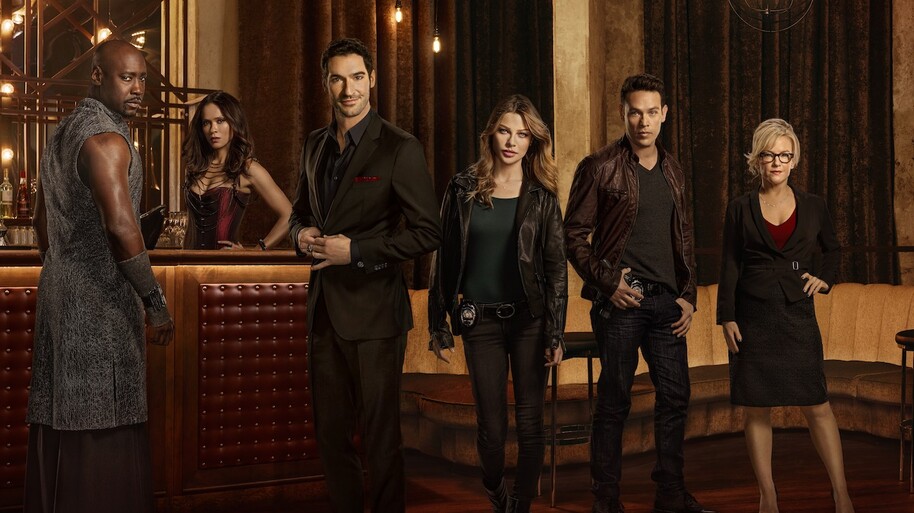 You might not expect Lucifer Morningstar, the lord of Hell, to choose LA as a vacation spot, but in his nightclub Lux, he gets to enjoy the best parties and luxuries Earth has to offer. But when an acquaintance is murdered, Lucifer wants revenge, and so decides to use the LAPD to reap his vengeance on sinners, all while his angel brother Amenadiel desperately tries to get Lucifer safely back to ruling Hell. Watch the first season of Lucifer now on My5.  
---
Locke & Key 
Watch on Netflix 
Based on the comics by Joe Hill and Gabriel Rodriguez, Locke & Key follows three siblings who move into their ancestral home following their father's murder. They quickly find the house holds many secrets, including keys that unlock special powers and reality-bending doors... Watch all three seasons of Locke & Key on Netflix.