His Dark Materials Season 2
The wait is over! His Dark Materials series 2 will be hitting your screens on Sunday 8th November on BBC One. Based on the second book in Philip Pullman's trilogy, The Subtle Knife, we can't wait for the next installment of this fantasy sci-fi drama. Here's what we know so far, as well as a recap on what happened in series 1.
What can we expect from Series 2 of His Dark Materials? 
Following series 1, series 2 of His Dark Materials will follow Lyra (Dafne Keen), her daemon Pan and Will (Amir Wilson) as they search for Lord Asriel in the world of Dust. At the end of series 1, Lyra followed Lord Asriel through the window into another world. We're given a glimpse of the mysterious abandoned city, Cittàgazze (pictured below), which she now finds herself. It is here where she'll meet Will, and they'll find their destinies are intrinsically linked.  
They now set off on a journey across multiple universes and realities on their quest, with plenty of obstacles, magic and danger on the way. Executive producer Jane Tranter said, 
"In season one, we had a witch. In season two, we had witches, and we have angels."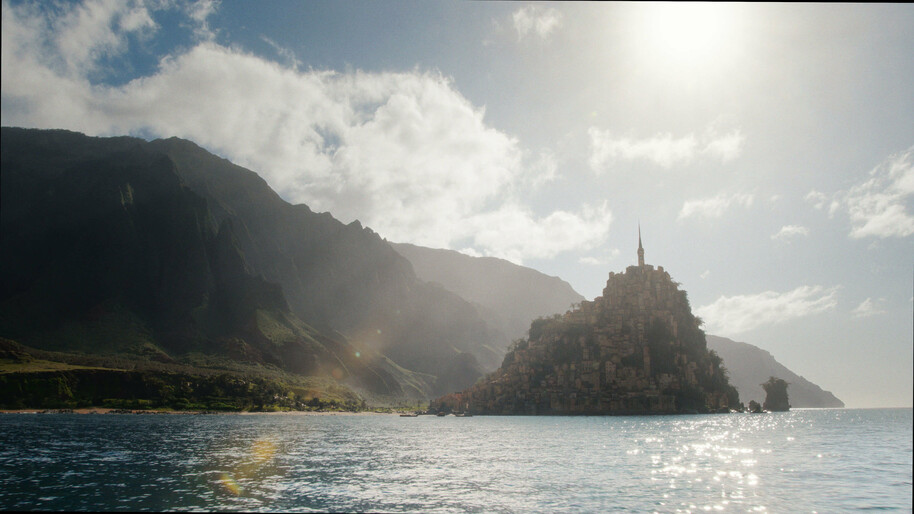 Meanwhile, Mrs. Coulter (Ruth Wilson) is back, searching for Lyra, her wayward daughter, and determined to bring her back to their world, by force if necessary. Since James McAvoy was cut from series 2 due to filming having to close early because of Covid-19 lockdown, we're thrilled to see Ruth Wilson is still part of the cast. However, just because James McAvoy won't appear in this season doesn't mean he won't be back in future seasons – plus, as Lord Asriel doesn't appear in The Subtle Knife anyway, it may be good news for loyal fans of the original books.  
Will His Dark Materials season 2 be different from the books?
More good news for fans of the books – the plot doesn't sound like it's going to change too dramatically from the original. Philip Pullman confirmed on Twitter that the basic plot will be the same, with screenwriter Jack Thorne adding, 
"We are not trying to do something different from the books. Sometimes we do step away and do different things, but always we're going back to the text and saying, 'How does this help us tell [Philip's] story best?" 
Oh, no, the story won't be altered. https://t.co/hpNYOKzI3O

— Philip Pullman (@PhilipPullman) July 9, 2020
Who's excited? We can't wait to get stuck into series 2, and it's set to be the perfect fantasy escape this autumn. Can't remember what happened in the last season? Here's a little recap...but be warned, spoilers ahead!  
What happened in Season 1 of His Dark Materials? *SPOILERS*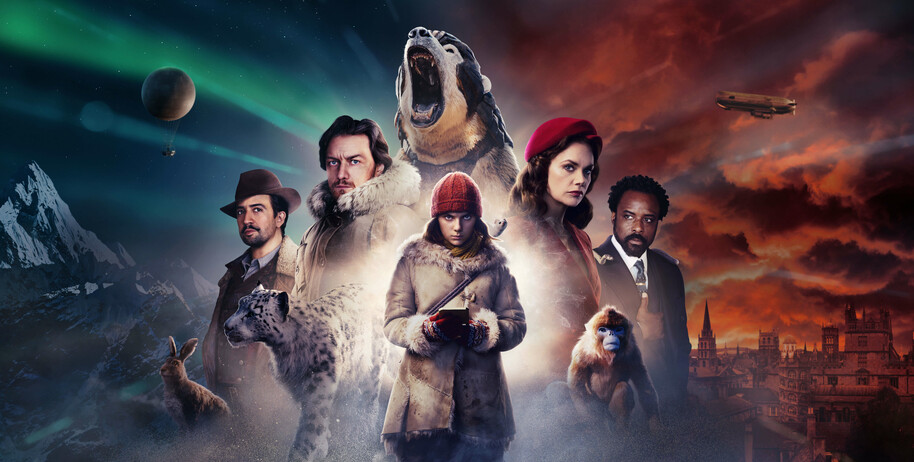 His Dark Materials takes place in a parallel world ruled over by The Magisterium. In this world, everyone has 'daemons', which are kind of spirit animals which are physical manifestations of their human's soul. The main protagonist is Lyra Belacqua, a 12-year-old who was left at Jordan College in Oxford as a baby by her absentee uncle, Lord Asriel, who she later finds out is in fact her father. Heres what you'll need to remember to get prepped for season 2: 
Recap of His Dark Materials season 1: 
Through the series, it becomes apparent that Lyra is the key to a prophecy which could change the world, and has a rare ability of being able to interpret the alethiometer, which is given to her through Lord Asriel. The alethiometer is a mystical and extremely rare compass-like device which is able to answer any question.  
Lyra's uncle, Lord Asriel, is an adventurer who reappears after years of absence at Jordan College, announcing his discoveries on 'Dust.' Dust is an invisible substance which surrounds adults but not children. This discovery makes him an enemy of The Magisterium, the religious rulers of this world. They see Dust as a manifestation of the Original Sin, and want to eliminate it.  
Meanwhile, children are going missing, including Lyra's friend Roger. This is down to Mrs. Coulter, a glamorous and villainous woman who works for The Magisterium who has taken Lyra on as an assistant and turns out to be Lyra's mother. Mrs. Coulter has been conducting top secret and brutal experiments in the frozen North to sever children from their daemons to rid them of Dust. This is unspeakable in this world, where if your daemon is hurt, you're hurt too, and if your daemon dies, you also die. Many children die in the process of these experiments, and those that survive are left as empty shells.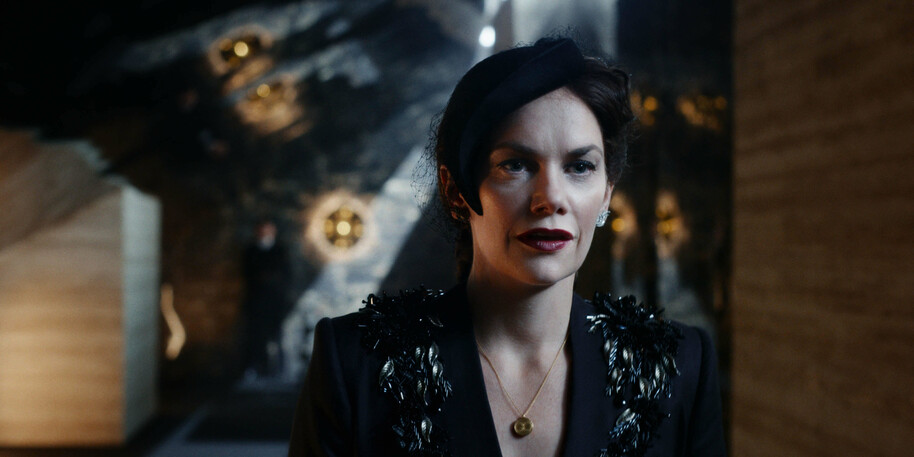 Lyra discovers these experiments and with the help of The Gyptians (water travellers), witches, an aeronaut and the armoured bear and exiled king Iorek, she takes down Mrs. Coulter's research facility to save the surviving children. She then travels to Lord Asriel's laboratory with Roger, but when they arrive, Asriel kills Roger by severing him from his daemon. This creates an energy surge which allows Asriel to walk through a window into another world. Mrs. Coulter, surprisingly, does not follow him, admitting to still loving him but loving their daughter more, but Lyra bravely follows him to try and avenge Roger's death, and hopefully stop him.  
Meanwhile, in our world (the boring world where we don't all have daemons), Will travels through another window to another world. He is on the run from Lord Boreal after accidentally killing his manservant, who was hunting for information on Will's father, John Parry, who had disappeared years earlier on an expedition to the Arctic. Lord Boreal believes that Will's father had previously found his way to Lyra's world. We now know that Will teams up with Lyra in season 2.  
Significantly, Lord Boreal discovers that a magical knife exists in a tower surrounded by angels, and believes Will is key to getting it. This will be central for the plot in season 2 as they attempt to lay their hands on the subtle knife... 
How can I watch Series 2 of His Dark Materials?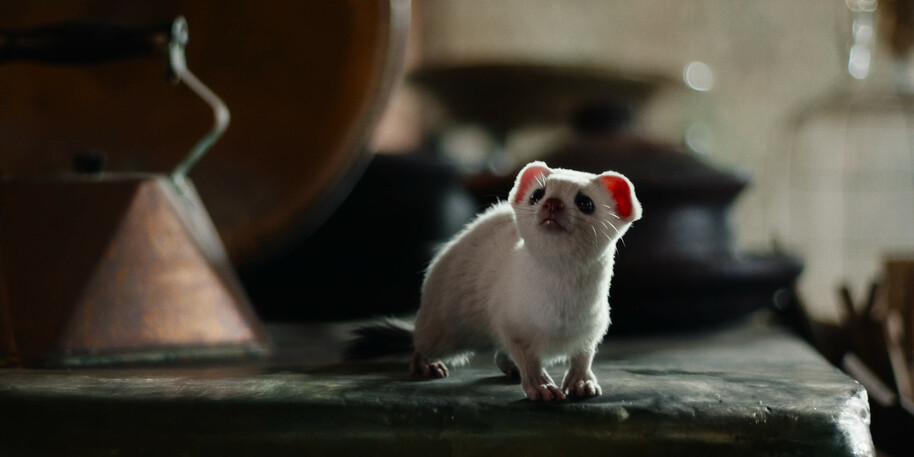 His Dark Materials season 2 will begin on Sunday 8th November on BBC One, and will be available to watch at the same time on following Sundays or on BBC iPlayer. There will be one less episode than season 1 due to shooting being closed early, but you still have 7 fab episodes to look forward to! We can't wait to see where Lyra and Pan's adventure takes them next... 
Get ready for season 2 by rewatching series 1 of His Dark Materials again on BBC iPlayer, and make sure you mark your calendars for the first episode on Sunday 8th November. Find out what else is new on BBC this week and get telly news sent straight to your inbox by signing up for the Freesat newsletter.