Anne Boleyn: Channel 5's retelling of the infamous queen
Anne Boleyn is remembered as Henry VIII's second wife who he ordered to be executed after accusing her of adultery. Her royal marriage prompted the King to split with Rome, she became the mother of one of England's most celebrated queens, and her failure to bear a son led to her tragic beheading.
Now, together with Sony and Fable Pictures, Channel 5 reimagines and retells Anne Boleyn's story from her perspective, looking again at her real character, strength and the many challenges she faced from the patriarchal court with fresh eyes. If you're in the mood for a thrilling period drama through a modern lens, this is the show for you.  
What's Anne Boleyn about? 
The three-part psychological-thriller-meets-period-drama follows the last five months of Anne Boleyn's life, starting when she is seemingly on the top of the world as Queen and expecting a son to her brutal beheading, and the politics, fatal decisions and betrayals which led to her murder.  
We all remember Anne Boleyn from the history lessons. She was the second wife of King Henry VIII, an infamous tyrant King who married six times. In the famous children's rhyme to help us remember his wives, "Divorced, beheaded, died, divorced, beheaded, survived" - Anne is merely the first "beheaded" on the list, her story reduced to a single word – but the woman behind the history was so much more than her death. Executive Producer Faye Ward notes that, 
"When you look at how, historically, Anne's picture has been painted, there is so much written about her downfall; how she was a temptress and a witch. When in fact, she was an incredibly heroic politician who was murdered by her husband...It's important for us...to reassess what we've been told, and what we think we know."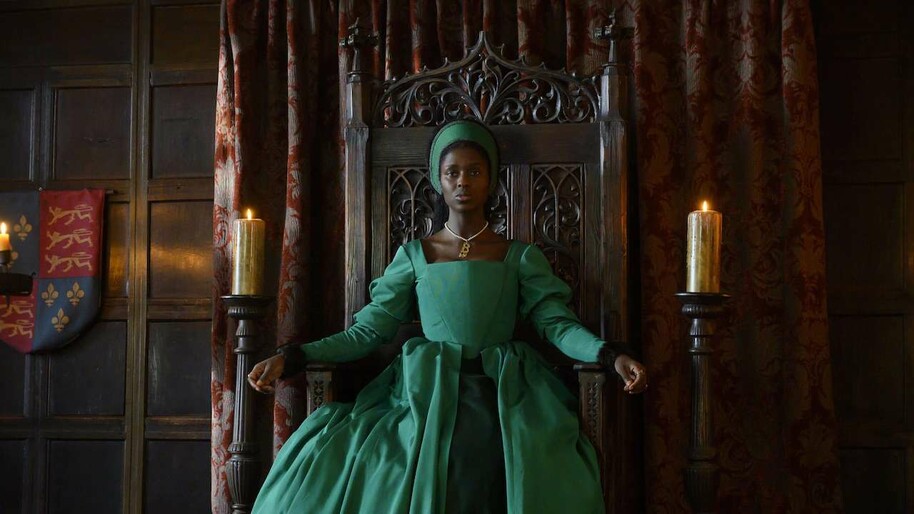 That's the core of this show - unlike many other imaginings of Anne Boleyn this adaptation tries to capture the real, living woman behind the story. As Director Lynsey Miller (Deadwater Fell, Doing Money, The Boy With The Topknot) says,  
"...Anne has been branded everything from an enigma, to a witch, a sexual temptress, a cold opportunist, a traitor... But the crux of it was that she challenged the status quo and that terrified those whose positions were dependent on maintaining it... and in maintaining it, denying equal opportunity. We see those same struggles today."  
Executive Producer Hannah Farrell continued, saying,   
"Anne is a human being and that for us was key. She's a wife, she's a mother, she's battling to keep her position. I think she always wanted to be an equal to Henry and in that way it's quite modern."  
So, who was the real Anne Boleyn? Who was the woman behind the events which has gone down in history as one of the biggest royal scandals of all time? That is the story which this historical thriller tells in an all-new way.   
---
Who's in the cast of Anne Boleyn?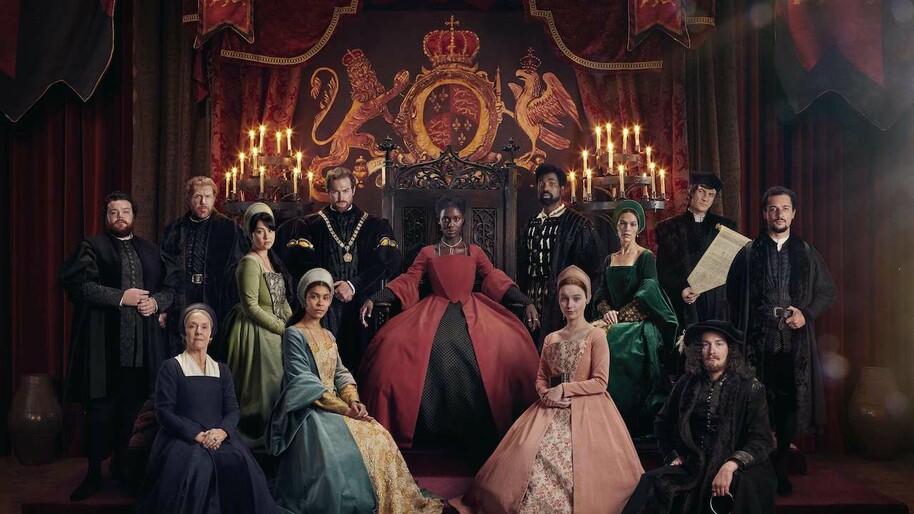 Many of us will recognise the names of the show's characters as ones from the history books, but hopefully this new drama will show them to us in a whole new light. The diverse cast of Anne Boleyn stars: 
Jodie Turner-Smith (Queen & Slim) as Anne Boleyn.  
BAFTA Nominated Paapa Essiedu (I May Destroy You, Gangs of London) as Anne's brother and nobleman George Boleyn 

Mark Stanley (White House Farm) as Henry VIII 

Lola Petticrew (Dating Amber, Three Families) as Jane Seymour  

Barry Ward (White Lines, Des) as Thomas Cromwell, Henry VIII's closest advisor 

Jamael Westman (West End's Hamilton) as Jame Seymour's brother, Edward 
Amanda Burton (White House Farm, Silent Witness) as Lady Anne Shelton 

Thalissa Teixeira (Two Weeks to Live, Trigonometry) as Anne's friend and cousin, Madge Shelton  Why write another Tudor-based drama?
---
Why write another Tudor-based drama?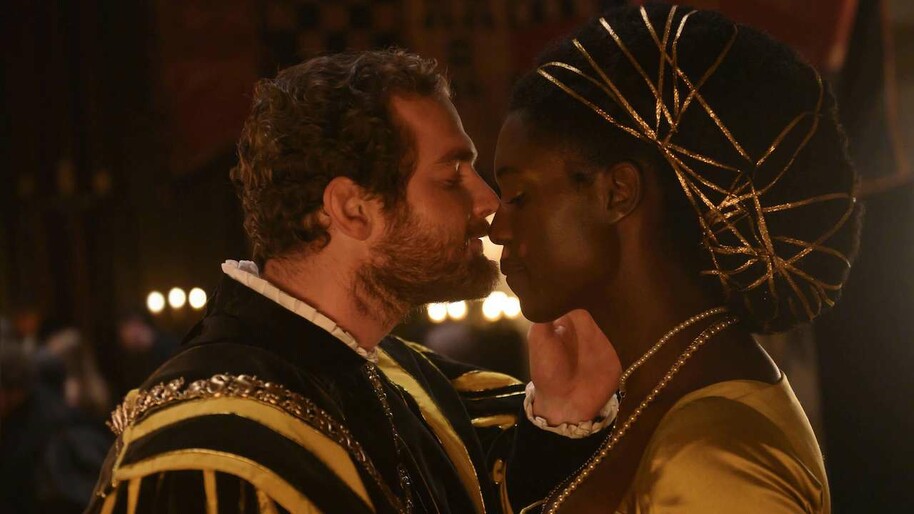 Over the years we've seen many interpretations of the Tudors on TV and in film, from the hit show The Tudors to films like The Other Boleyn Girl. The War of the Roses even gave inspiration to George R. R. Martin for Game of Thrones. So why make another one? Historian and Executive Producer Dan Jones has an answer:  
"There is so much to find, dramatically, within Anne's story. It is landmark history with the character of a very bloody soap opera. Here you have a family and a marriage that goes terribly wrong - but the consequences aren't just people falling out and arguing with each other and maybe fighting. It's life or death. The stakes are as high as it's possible to be.   

Too often we've seen the story of Anne Boleyn reduced to her through the eyes of Henry...What we wanted to do with this telling of Anne Boleyn's story is really quite simple: to see it through Anne's eyes. Not to turn her into a pure, virtuous heroine but to see the complexity of this character placed in an extraordinarily difficult political situation. I personally also wanted to see if we could create and maintain a heightened sense of drama in this story, even when we all know very well what the end is going to be." 
---
What makes Anne Boleyn different from other adaptations?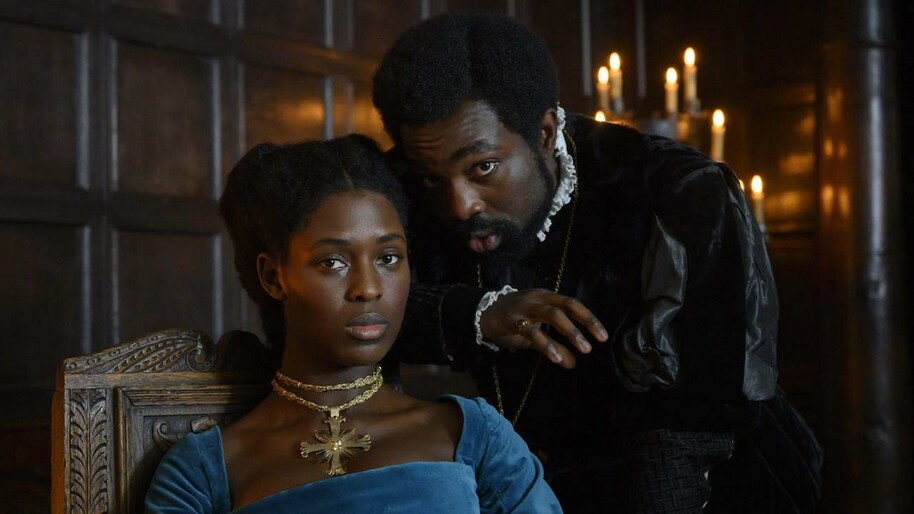 A lot of this adaptation has been done differently from what we've seen already. Star of the show Jodie Turner-Smith says this is the period drama for people who usually stay away from the genre, which can often be stale... 
"I think if you stay away from period dramas because they feel kind of stuffy, then this is the historical drama for you (...) there is something spiritually that feels more approachable for people and that is going to be more broadly appealing to a contemporary audience."  
During production, Anne Boleyn became more than your average period drama. Writer Eve Hedderwick Turner will be making her TV debut writing for Anne Boleyn, and commented,  
"Anne was someone who had 'made it' – she was in a position of such influence and power and fell so quickly. Being a woman in that time, even a woman like Anne Boleyn who had a lot of power at her fingertips, she was still being kept out of the rooms where so many decisions were being made...so it felt really natural to take it down that psychological thriller route." 
Historian and executive producer Dan Jones also notes that,  
"Anne Boleyn's story has been written and rewritten by historians and dramatists for more than four hundred years. That's testament to what a rich, exciting tale her story is...But what's cool is that right now we have scholars - like Miranda Kaufmann and Olivette Otele - who are mining the Tudor world for stories that have been overlooked in the past. I felt that if we could tap the spirit and energy of that approach to the sixteenth century and apply it to a Tudor thriller like the downfall of Anne Boleyn, then we'd have something genuinely fresh, exciting and challenging." 
Not only is Anne Boleyn more than a straight period drama, but it also has taken an identity conscious approach to casting. Jodie Turner-Smith has been cast in the leading role, Casting Director Kharmel Cochrane saying that for her Jodie was the clear choice, 
"Jodie had these wonderful properties as an actress, she has strength, a sense of regality and is just beautifully poised and articulate. For me it was about 'who is our modern idea of a super woman?' For me that's Jodie."  
For Jodie, it was Anne's identity as a mother which she identified with most strongly,                   
"As a mother, there was just so much about this that resonated with me and made me feel like I could understand this story."  
Paapa Essiedu, who plays George Boleyn, commented on how limited period dramas can be for actors of colour: 
"Traditionally and historically, period dramas have looked at history through a very limited lens, and one that generally doesn't involve me or people that look like me", while Thalissa Teixeira (Madge Shelton) commented that, "it's going to be so wonderful for young black girls to watch this show and see a woman like Jodie playing the Queen of England."  
---
It's a drama, not a documentary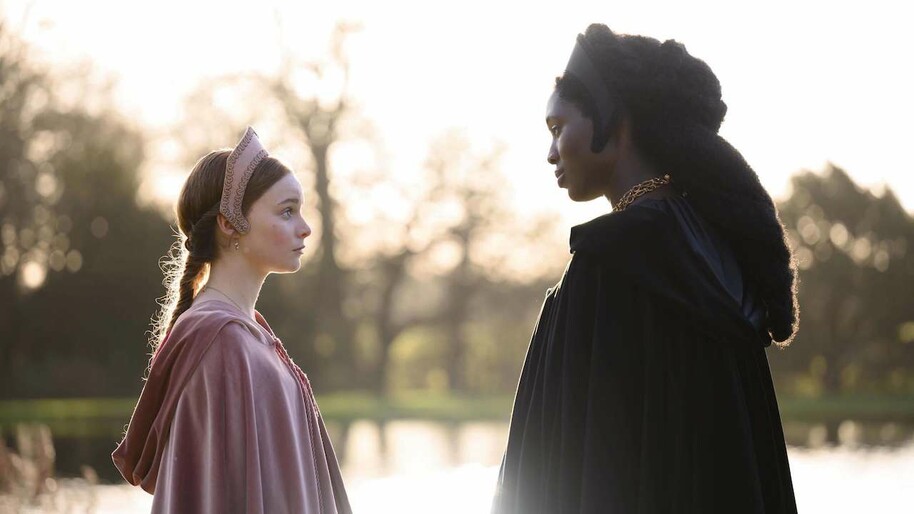 Many period dramas who take similar liberties with the history are criticised by watchers and historians alike for not being historically accurate, to which Dan Jones, a renowned historian himself, responds,   
"People get very mixed up between history and historical drama. That's understandable because there is a huge overlap between them. But there is also a profoundly important distinction between these two things. History is about rooting as objectively as you can for what actually happened - for the facts. But historical drama is different - it gives you a far greater license to indulge in a conversation between the past and the present.

Of course, you root your drama in the truth, in things that actually happened; but on the other hand, the whole purpose of doing historical drama is to depart somewhat from the truth. Otherwise we would just be making documentaries."  
With this in mind, the team was able to interpret history with the real Anne at the centre, writer Eve saying it allowed them to stay "true to Anne, the woman." It also gave more scope to focus on the events in a new light and the impossible standards set for women, which many of us can still see at play today: 
"She (Anne) is expected to be the centre of attention, flirtatious, attractive, witty...She is also supposed to be a chaste wife and mother and whilst those expectations might not be completely parallel in our contemporary society, I do think that a lot of people, not just women, will really connect with that kind of expectation to be it all."  
Anne Boleyn, the feminist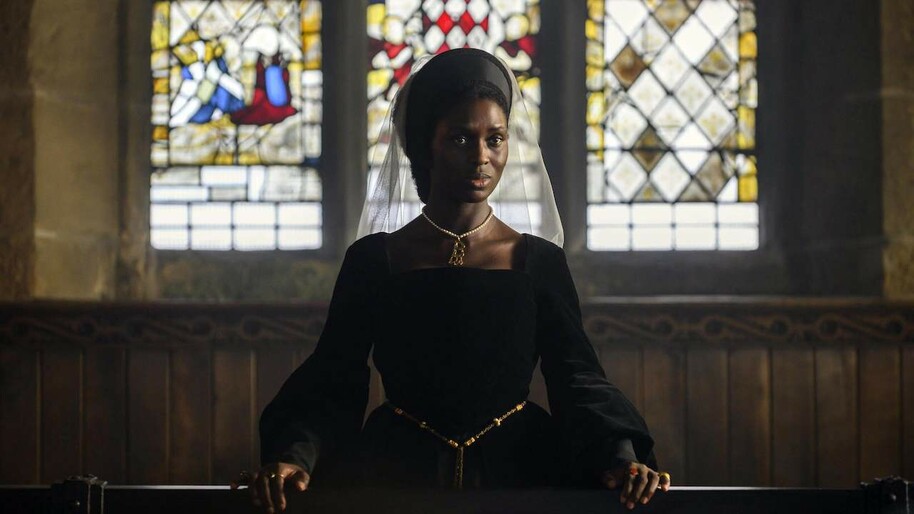 History is written by the victors, so Anne's real character has long been lost and dismissed in favour of a narrative which villainised her. This new drama tries to give the real Anne her own voice and narrative back. As Hannah Farrell states, 
"Anne was an amazing woman who left behind an incredible legacy and leader in Elizabeth I. It's a legacy that never really gets talked about – that of women standing on other women's shoulders, especially in the context of the time in which it was set. That for me, is the thing that carries you through this story." 
Director Lynsey agrees,  
"Ultimately, Anne is a woman born out of her time, a woman whose ferocious intellect and unbridled ambition make her a threat to the status quo, and the men that surround her. Despite being over 500 hundred years old, this is a story with an unfortunate amount of resonance for contemporary audiences – where incredibly capable and intelligent women are still pitted against each other whilst trying to make their way in a patriarchal world. All too often their perceived worth is still wrapped up in their fertility and desirability".  
Similarly, Lola Petticrew, who plays Jane Seymour, the third wife of Henry VIII and Anne's love rival comments,   
"These women are trying to move up and around in a society that doesn't want them to do either of those things, in a society that constantly wants them to feel and to fall."  
---
Watch if...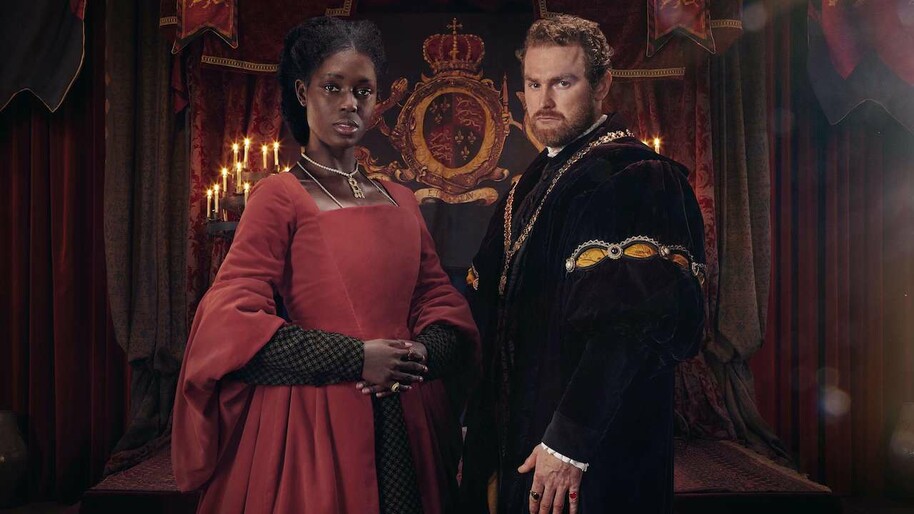 If you love period dramas but are also a fan of strong, female characters and are open to a character-led focus on history, we think you'll love Anne Boleyn.  
Anne Boleyn promises to be a refreshing, thrilling, and personal take on Anne Boleyn's story, breathing fresh life into her narrative and legacy, not just as Henry VIII's second wife and the mother of Elizabeth I, one of England's most celebrated queens, but as a woman in her own right in the gritty, cut-throat world of the Tudor court. Tackling issues of the patriarchy, the trauma of stillbirths and the brutal politics of the time, this historical and psychological thriller doesn't pull any punches, and will keep you gripped from start to finish.  
Perfect for fans of: 
The White Princess 

Catherine the Great  

The Tudors 

Wolf Hall

Bridgerton 

Reign 
---
How to watch Anne Boleyn 
You can watch Anne Boleyn on Channel 5 from 1st June at 9pm. The three episodes will air on consecutive nights, and you'll also be able to watch the box set afterwards on My5. We can't wait for this modern interpretation of the famous Tudor queen. With an exciting cast, stunningly rich aesthetic and thrilling, gritty plot, this promises to be one of the top Channel 5 dramas of the year – definitely one to watch out for!  
To tide you over until then, why not check out our top picks for Channel 5 this week, as well as the other top history documentaries on right now. 
---
| | | |
| --- | --- | --- |
|   |   |   |
| Get the best TV picks of the week from our team of telly experts |   | Find out what's new on your favourite channels every week |
---
Follow us
Get the latest telly news and updates PLUS access to competitions and exclusive content