Best history documentaries on now
For all you history buffs out there, we've put together a round up of the best history documentaries on TV which you can watch this week, for free. Whether you're fascinated by World War II or want to take a trip to the pyramids, we've got it all for you right here on Freesat.
OUR TOP PICK:  
Forbidden History, Season 6  
Yesterday, Sundays at 9:40pm 
Forbidden History is back for a sixth season on Yesterday. Jamie Theakston returns to host the show which uncovers the reality behind the legends, conspiracy theories and mythology, revealing ancient treasures, lost civilsations and secrets of war. In the first episode, Jamie joins Austrian historian Klaus Dona who feels he is closing on Japanese treasure which was buried and long lost in the Philippines at the end of World War II. Tune in on Sundays at 9:45pm on Yesterday (Freesat channel 159) to watch.  
Enslaved with Samuel L. Jackson 
BBC Two, starts Sunday 11th October at 9pm 
Hollywood star Samuel L. Jackson presents this documentary about the transatlantic slave trade, exploring 400 years of slavery and human trafficking. The four-part series will shed light on the millions of Africans who were taken to the Americas, bringing to life the reality of the lives of slaves and their captors. Samuel will be joined by investigative journalist Simcha Jacobovici and author Afu Hirsch. Watch the first two episodes on Sunday 11th October on BBC Two. 
Henry VIII: Rise of a Tyrant  
Channel 5, starts Wednesday 14th October at 9pm   
Channel 5's new historical drama-documentary series explores how Henry VIII grew from a dashing and charismatic prince into a king renowned even today for his brutality. Narrated by actor Jason Isaacs over three episodes, this new documentary will show the complexities and history of the Tudor King in a whole new light. Watch the first episode on Wednesday 14th October at 9pm. 
The Kennedys: Tragedy and Triumph 
More4, starts Wednesday 14th October at 9pm 
This brand new series delves into the history and the legacy of America's 'First Family', the Kennedys. From presidency to assassinations, affairs and scandals, discover the true stories behind one of America's most powerful families. Tune in for the first episode on Wednesday 14th October at 9pm, and following episodes on Wednesdays at the same time on More4 (Freesat channel 124).  
Queen Elizabeth's Secret Agents 
Yesterday, Saturday 10th October at 10pm 
Take a closer look at the secret network behind the scenes of Queen Elizabeth's 40-year reign. As the world's first secret service, spymasters Robert and William Cecil laid the groundwork for secret services around the world. Watch the first episode on Saturday 10th October at 10pm on Yesterday (Freesat channel 159), and the final episode the week after on Saturday 17th October at the same time.  
Inside the Tower of London 
Channel 5, Wednesday 14th October at 8pm 
Join Chief Curator Tracey Borman as she gets stuck in with the Tower's bloody history, including a closer look at the life of Henry VIII's fifth wife, Catherine Howard. Plus, the Tower gets a visit from Prince Charles and Camilla for the Yeoman Warders' anniversary. Tune into the new series from Wednesday 14th October on Channel 5.  
Digging for Britain 
BBC Four, Tuesdays at 8pm 
Join Professor Alice Roberts for a year of archaeological digs across the UK. From old Roman burials to long lost World War II artifacts, discover what lies just beneath the earth to uncover Britain's long and fascinating history. Tune in on Tuesdays at 8pm on BBC Four (Freesat channel 107).  
A Greek Odyssey with Bettany Hughes 
5Select, Wednesdays at 9pm 
Join author and historian Bettany Hughes as she follows in the footsteps of Odysseus, from the coast of Turkey at the location of the legendary Trojan War to his homeland of Ithaca. Follow Bettany as she voyages the stunning Greek islands, exploring their history and unravelling the myths and legends which surround them. We were lucky enough to chat with Bettany about her journey, so read our exclusive interview with Bettany Hughes to learn more about the Greek islands, Homer's Odyssey and top travel tips.  
Ancient Aliens 
BLAZE, Thursdays at 10pm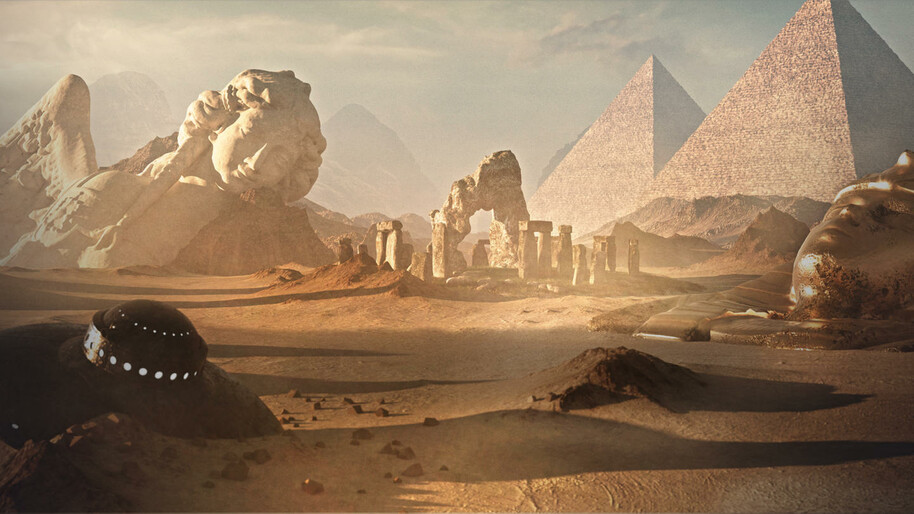 History or conspiracy theory? Either way, Ancient Aliens gives a fascinating new take on some of ancient history's greatest structures. Have aliens really been visiting Earth for millennia? Was it them who gave the Atecs and Ancient Egyptians the knowledge to build the pyramids? Judge for yourself and see if aliens could have shaped human history on BLAZE (Freesat channel 162) on Thursdays at 10pm.  
Mystic Britain
Smithsonian Channel, Tuesdays at 9pm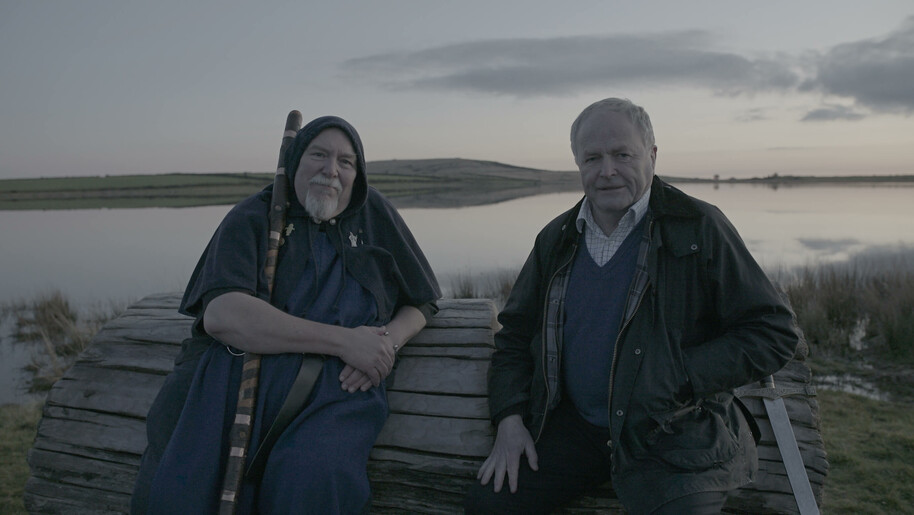 Step back in time into Britain's ancient history in Mystic Britain. Follow TV presenter Clive Anderson and anthropologist Mary-Ann Ochota as they travel across Britain to examine sacred sites, old supernatural beliefs and long forgotten mystic practices from the ancient Britons. Tune in on Tuesdays at 8pm to start exploring the magical history of Britain on Smithsonian Channel (Freesat channel 175). 
We update this list all the time so you can find the best history documentaries on right now, so keep checking back! For more great TV recommendations, head to our Showcase, take a look at the TV Guide and sign up for the Freesat newsletter to stay in the know about what's new to watch right now.