Best Netflix shows
New to Netflix? Check out our hot list of the best shows, broken down genre-by-genre for you!
TOP DOCS
Tiger King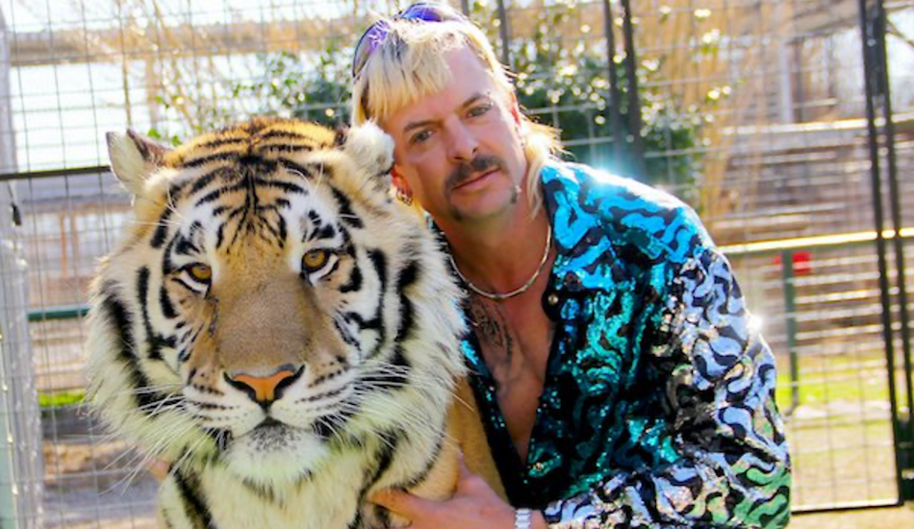 The documentary that keeps on giving, Tiger King explores the lives of two very opposite characters, one, the owner of a Big Cat Zoo, the other an animal rights activist attempting to shut that zoo down. However the corruption comes from both sides in this twisted documentary, outlining just how bizarre the Big Cat underworld in America really is.
91% Rotten Tomatoes
Five Came Back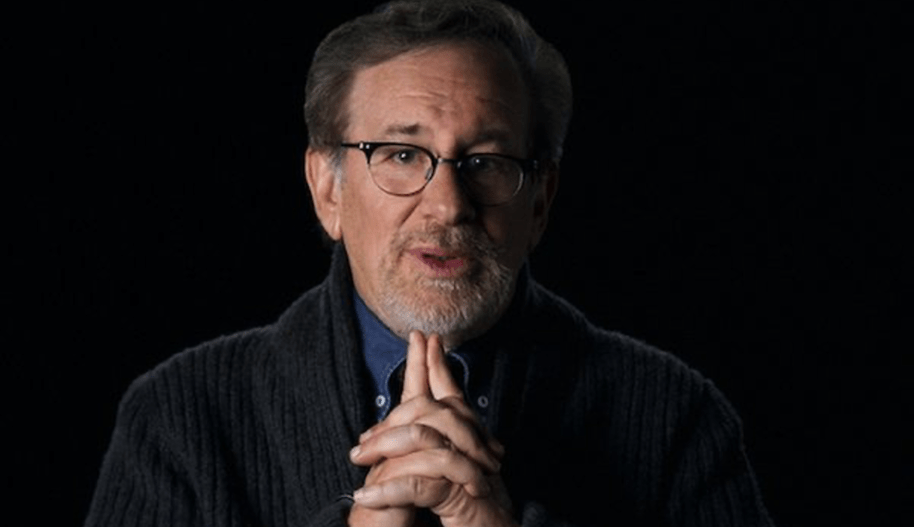 Five Came Back documents the story of five legendary Hollywood filmmakers who enrolled in the army as a way of documenting World War II first hand. Based on the novel Five Came Back: A Story of Hollywood and the Second World War, the American made documentary applauds the bravery of the U.S film directors John Ford, William Wyler, John Huston, Frank Capra, and George Stevens.
97% Rotten Tomatoes
How to fix a Drug Scandal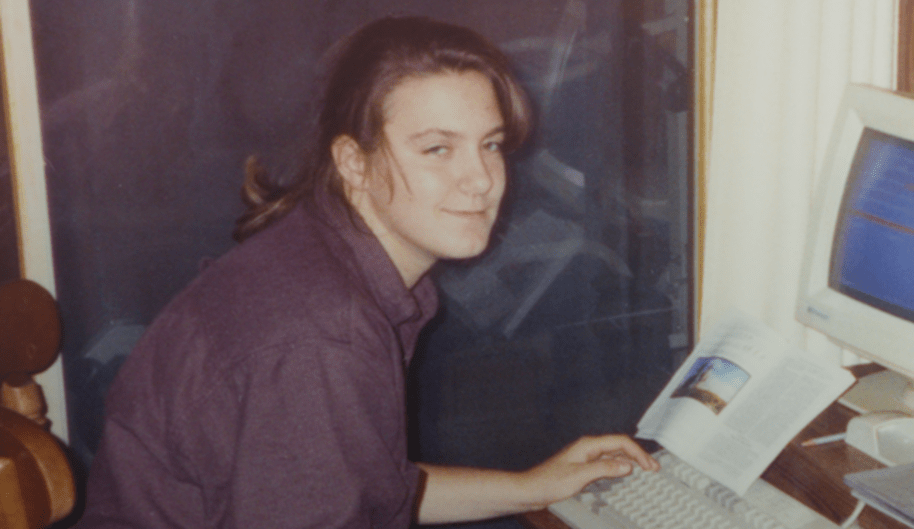 There's more than meets the eye with drug chemist Sonja Farak and her accomplice Annie Dookhan. Farak was sentenced to 18 months in jail and 5 years probation after she spent years tampering with drugs brought in by officers, regularly stealing some of the contraband to fuel her own dangerous drug addiction.
83% Rotten Tomatoes
Rotten
Ever considered the complexities of the food industry? Rotten examines the corruption, waste and dangers of our day-to-day eating habits and how they can have a negative affect on our planet and our bodies. Each episode details a new item of food, where it came from, how it was produced, and the sinister stories behind them.
86% Rotten Tomatoes
Abducted in Plain Sight
This eerie 1 hour 30 minute documentary examines the lives of a family in Pocatello, Idaho after 12-year-old daughter Jan Broberg was groomed and abducted by somebody so entwined in the families' lives that they thought nothing of it for years. But the daughter isn't the only member of the family the abductor groomed.
76% Rotten Tomatoes
---
BINGE-WORTHY DRAMA
The Last Kingdom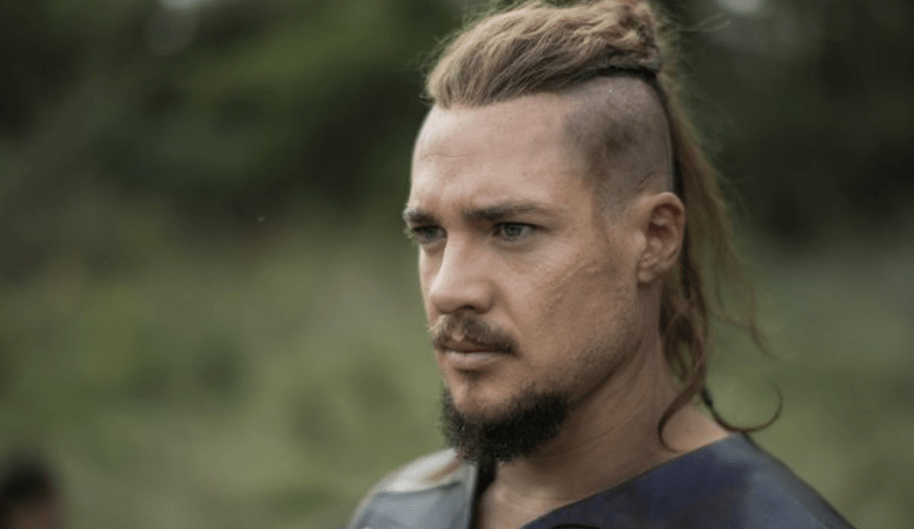 If you enjoyed Game of Thrones and Vikings, you'll probably want to see The Last Kingdom. This historical drama takes place in the late 9th century AD, when England divided into 7 separate kingdoms, and follows the life of Uthred of Bebbanburg (Alexander Dreymon), who was born a Saxon but raised by Vikings, and wants more than anything to claim his ancestral birthright. 
91% Rotten Tomatoes
You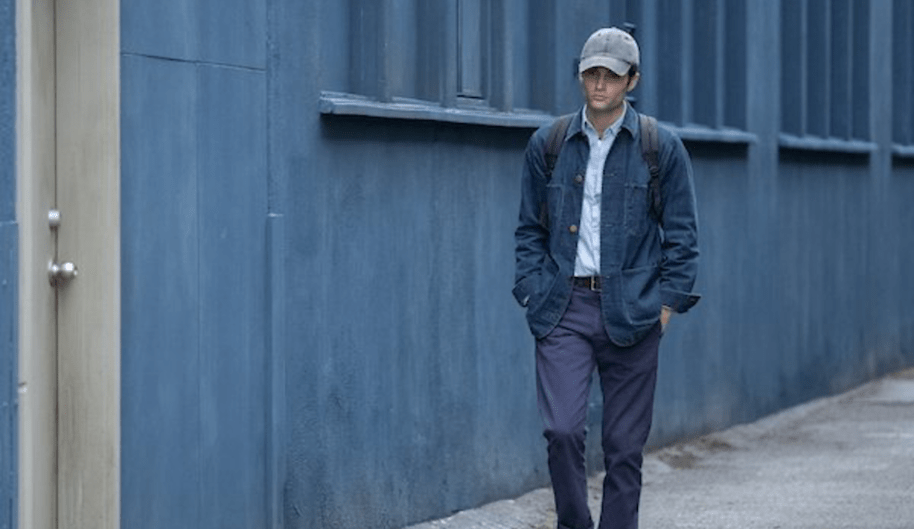 Fancy a drama thriller? Joe Goldberg, the young serial killer has got YOU. Obsessed with a certain "type", Goldberg entices his women the best way he knows how - playing the good guy. But is he really interested in these women, or is he desperate for a different kind of love? 
90% Rotten Tomatoes
The People v OJ Simpson
From the great American anthology series: American Crime Story, The People v OJ Simpson dramatises the murder trial of famous American football running back OJ Simpson, accused of murdering his wife, Nicole, back in 1994. 
97% Rotten Tomatoes
Dare Me
If you already binge watched the Netflix documentary series Cheer, you've probably been eyeing this one up for a while. Based on the best-selling novel by Megan Abbot, Dare Me follows the lives of a group of teen cheerleaders in a small midwestern town in America, but everything is not as it seems with these girls. 
83% Rotten Tomatoes
Safe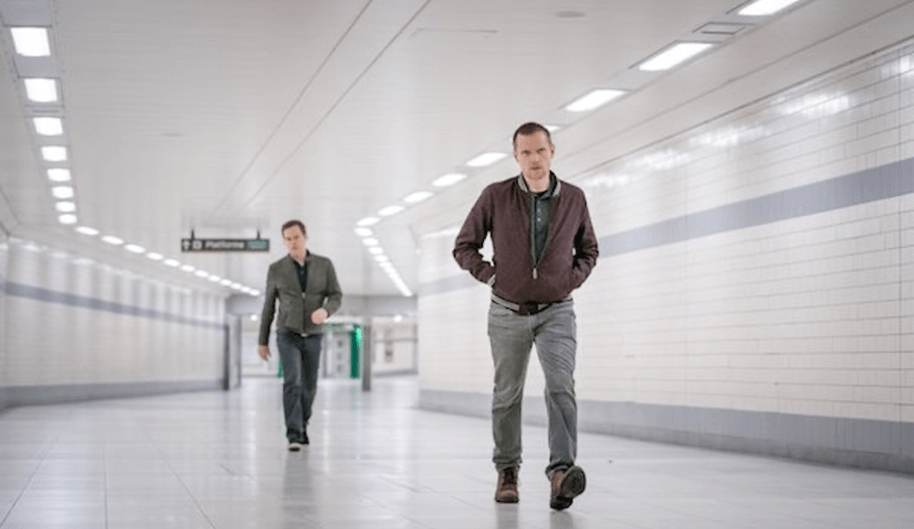 British television drama Safe follows widowed surgeon Tom as he attempts to raise his two daughters alone without his wife. However when his eldest daughter Jenny winds up missing with her boyfriend, Tom asks his new girlfriend Sophie, a police detective, to help him find them. On his journey he discovers secrets about his life and his loved ones he could never have imagined. 
71% Rotten Tomatoes
The End of the F***ing World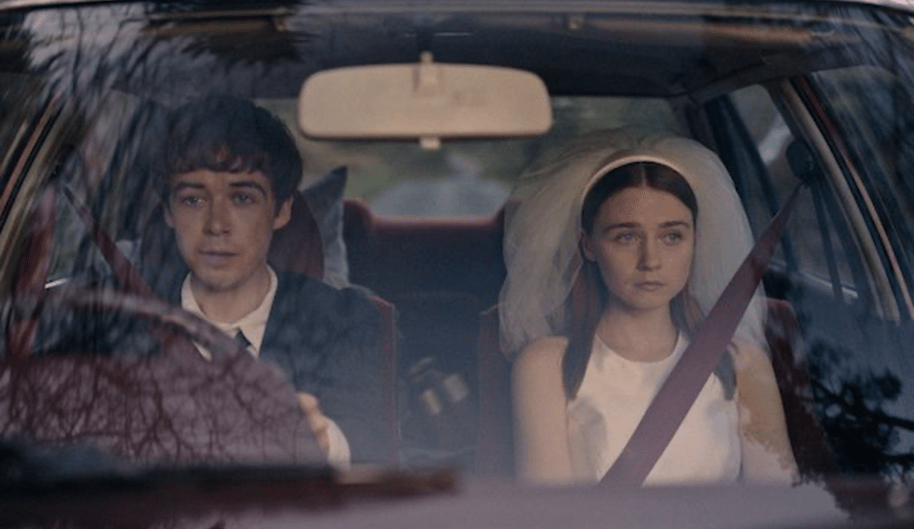 Originally broadcasted on Channel 4, The End of the F***ing World now streams on Netflix and by the title you can probably imagine it isn't exactly kid-friendly. Although based on the comic book series by Charles Forsman, the show is nothing short of dark and twisted, with the main character James (Alex Lawther) convinced he is a psychopath, and his newfound "friend" (or victim) Alyssa (Jessica Barden) unhappy with life at her new school. When their lives intertwine, what could possibly go wrong? 
93% Rotten Tomatoes
Narcos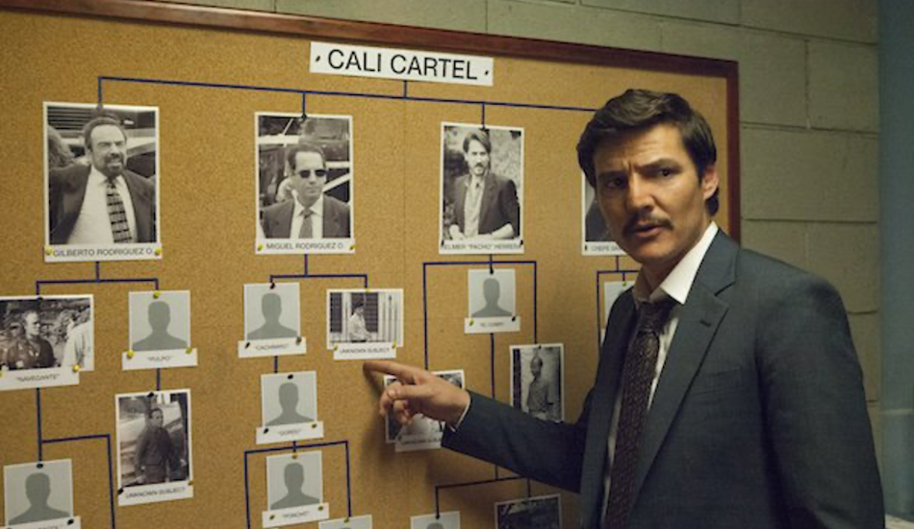 Following the rise of the cocaine trade in Columbia, Narcos tells the stories of the top drug kingpins in the late 1980s, alongside the struggles the police endured trying to stop the drug lords, even if that meant challenging well-known powerful figures like Pablo Escobar. 
89% Rotten Tomatoes
Sense 8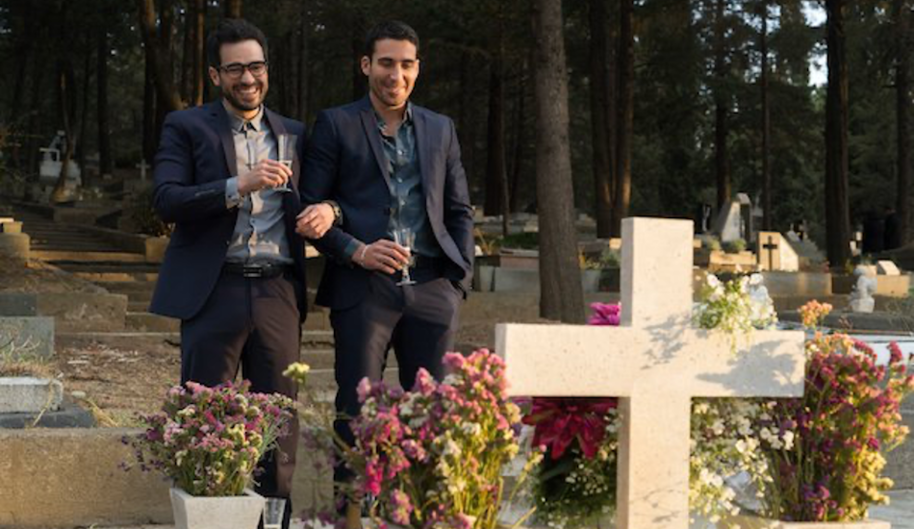 This intense thriller follows eight strangers from around the world as they discover they are connected. The realisation presents itself in the form of a vision, which then elaborates to them each having the ability to connect with one another's thoughts and actions, then by an urgent need to discover why they have this new shared power.
86% Rotten Tomatoes
Better Call Saul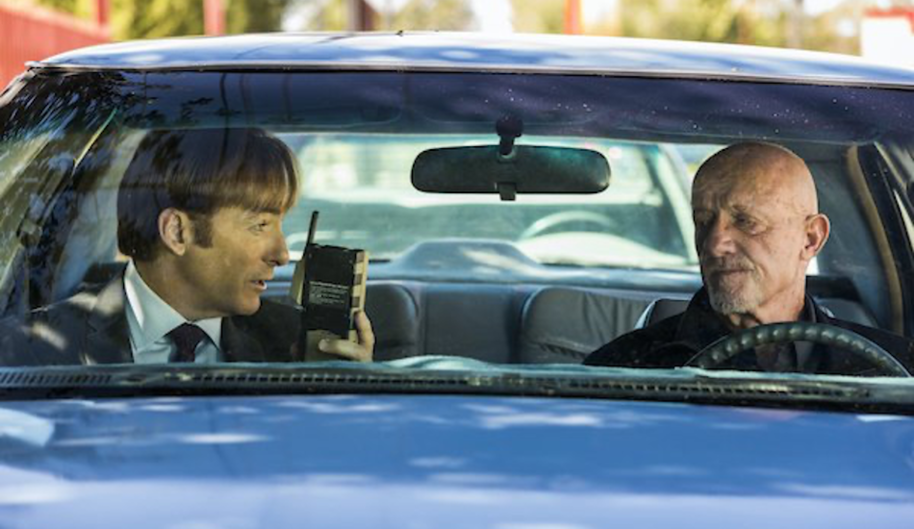 Created by Vince Gilligan and Peter Gould, Better Call Saul follows lawyer Jimmy McGill, six years before the beginning of its sequel Breaking Bad. There's more to McGill than being an average small-town lawyer, though, and this becomes evident when he reveals his alter ego, the criminal-for-hire Saul Goodman.
97% Rotten Tomatoes  
---
QUEUE THE LAUGHTER
Trailer Park Boys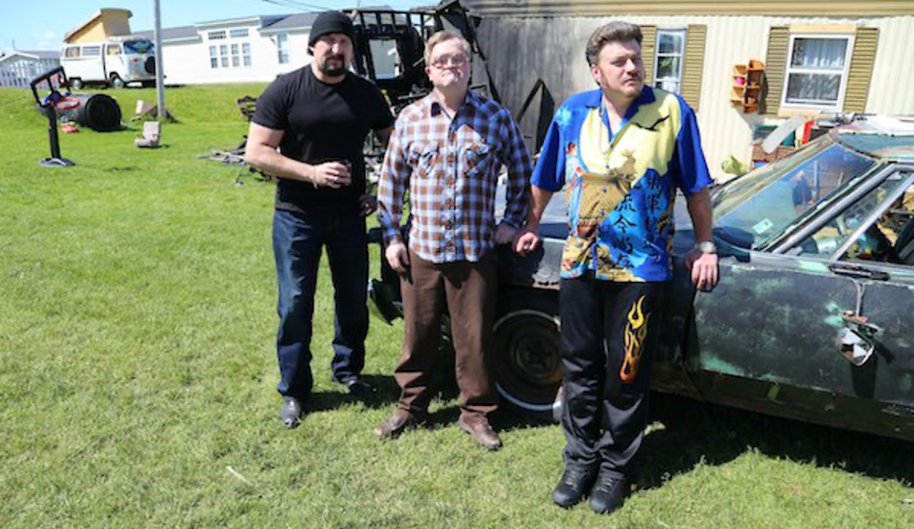 This Canadian Mockumentary series places a microscope on Nova Scotia's trailer parks as it follows the colourful, comic lives of 3 residents, Ricky, Bubbles and Julian. The three of them constantly coerce with each other to plan get-rich-quick schemes, but these plans are often foiled by their former trailer park supervisor Jim Lahey, and his pot-bellied assistant Randy. 
8.4/10 IMDB 
Bonding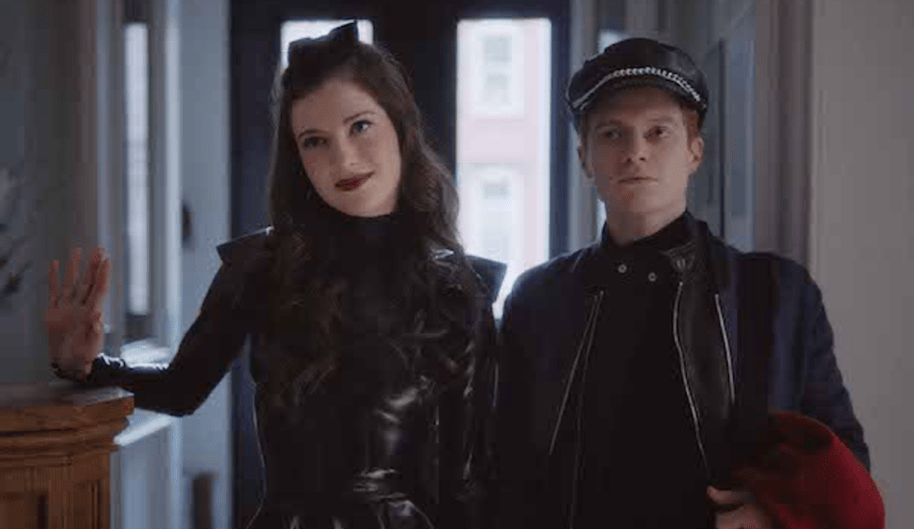 This dark comedy is not for the faint hearted. Grad student Tiffany Chester moonlights as a dominatrix. But when Tiff's former best friend Pete returns to her life, she decides to take the recently out gay man on as her personal assistant and bodyguard. Their reunion helps them not only rekindle their friendship, but also find each other as people.
71% Rotten Tomatoes
Bojack Horseman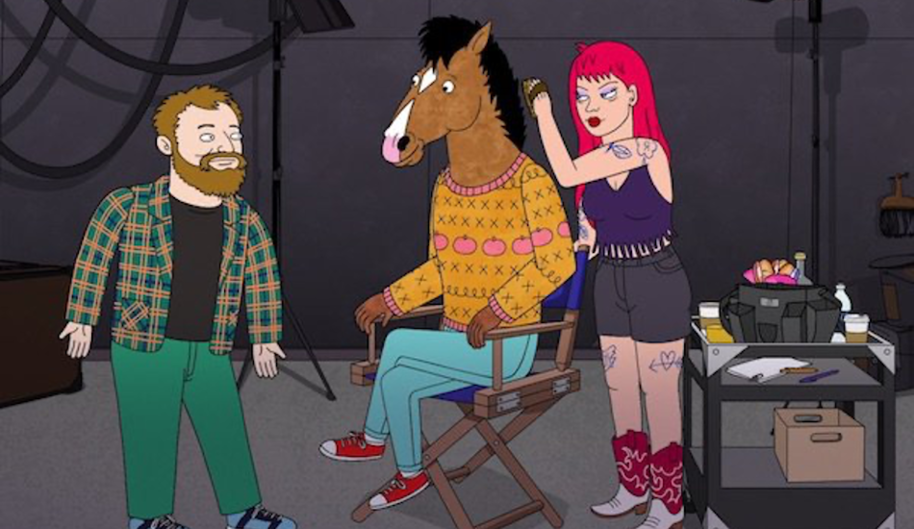 Cartoon comedy Bojack Horseman returned from it's 90's shaped grave to regain his dignity, but relearning the ropes of Hollywood is very different now compared to how it was twenty-something years ago, and struggles in the form of Social Media and other first world issues seem to get in the way for the humanoid-horse. 
93% Rotten Tomatoes
Sex Education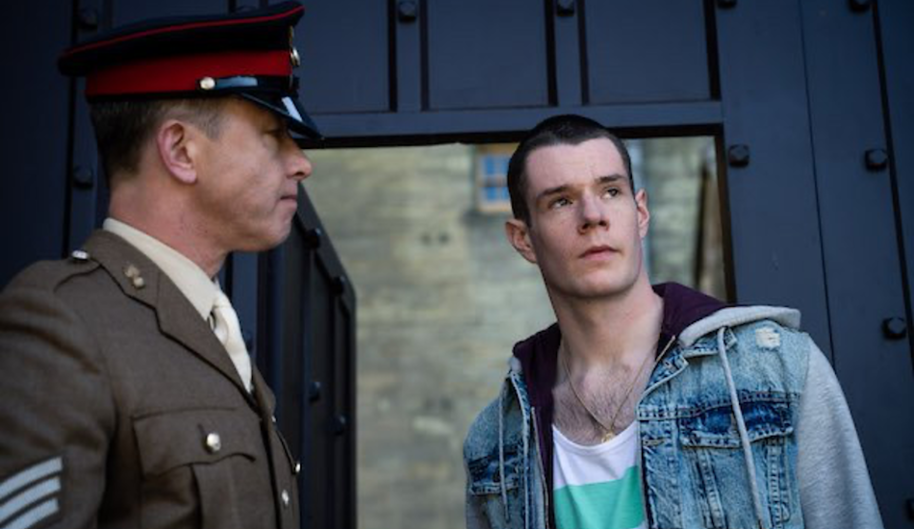 The hilarious Netflix original not only entertains, it educates, too! The story follows Otis Milburn, son of sex therapist Jean Milburn, as he is coerced into forming an underground sex therapy clinic at school with Bad Girl Maeve Wiley. There are currently two seasons of Sex Education, with a third on the way. 
94% Rotten Tomatoes
I Am Not Okay With This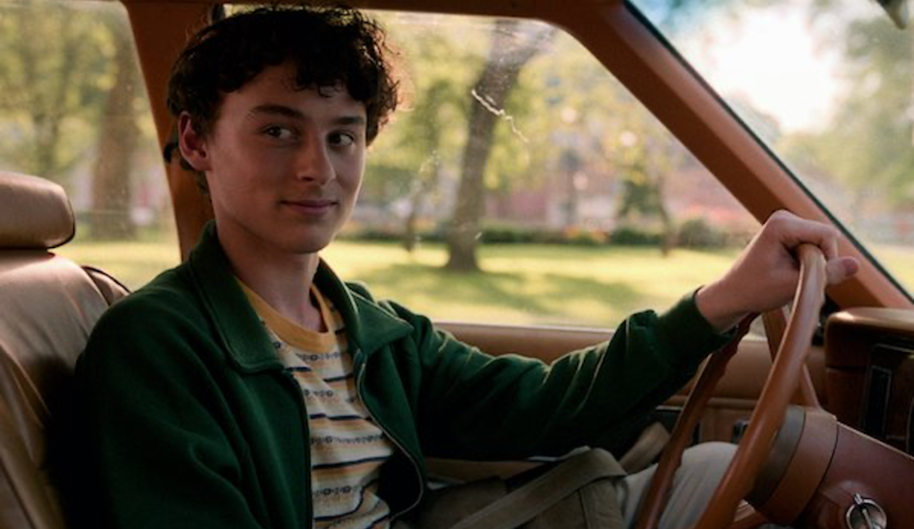 Weird. Weird. The Breakfast Club. More Weird. Pimple popping teens hang out, one of them has telekinetic powers. No, she is not Matilda. No, she is not Eleven. She's seventeen, and her name is Sydney Novak. Starring Sophia Lillis and Wyatt Oleff from Stephen King's IT: Chapter One, I Am Not Okay With This deals with typical school troubles and parallels them with seriously dangerous superpowers. All while pulling off comedic genius, somewhat similar to a UK black comedy. 
86% Rotten Tomatoes
Never Have I Ever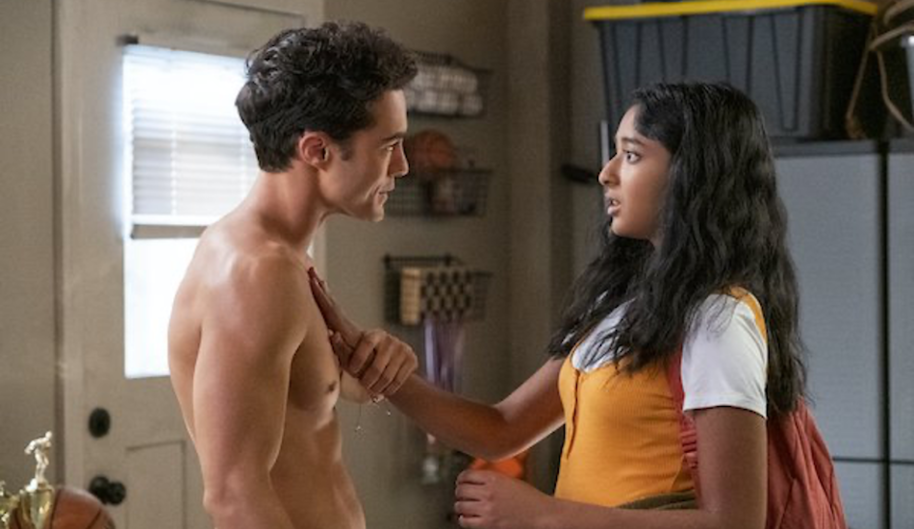 Never Have I Ever explores the troubling coming of age story of Devi Vishwakuma, played by newcomer Maitreyi Ramakrishnan, and it's all a little factual. Based on the childhood of creator Mindy Kaling, Devi is a first-generation Indian-American teenage growing up in California. Shortly into the first episode it is revealed that Devi has lost her father, and subsequently the ability to walk. However when a certain somebody catches her attention, she literally get out of her wheelchair to get a better look at him (Paxton, pictured above). After curing her temporary leg paralysis, Devi soon learns she cannot bury her grief for long. 
97% Rotten Tomatoes
---
THRILL AND CHILL 
The Haunting of Hill House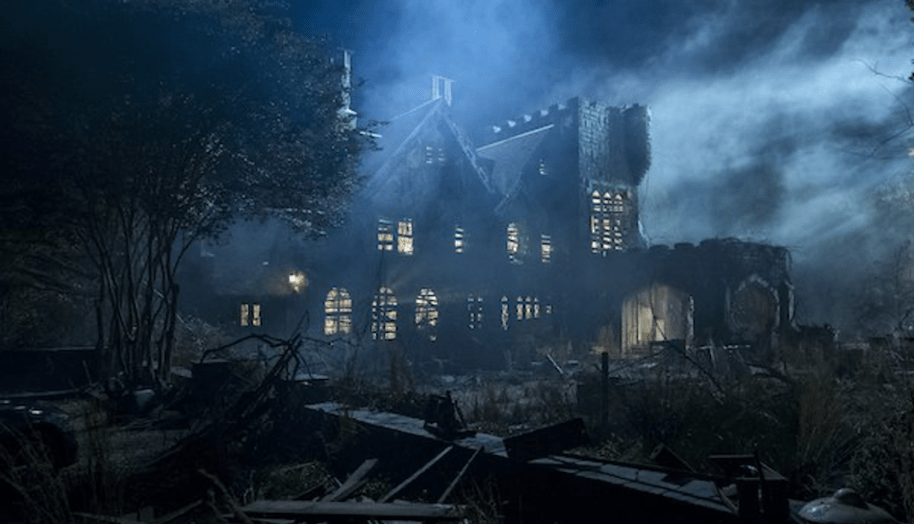 With a 93% rating on Rotten Tomatoes (pretty much unheard of for a horror show, right?), The Haunting of Hill House is a modern reimagining of Shirley Jackson's novel and follows the lives of five siblings who are forced to return to their haunted family home after living completely separate lives for years. The plot also switches between two timelines, one which shows the siblings when they were young and the other that shows them reuniting, after discovering their sister met her unfortunate fate. 
93% Rotten Tomatoes
From Dusk Till Dawn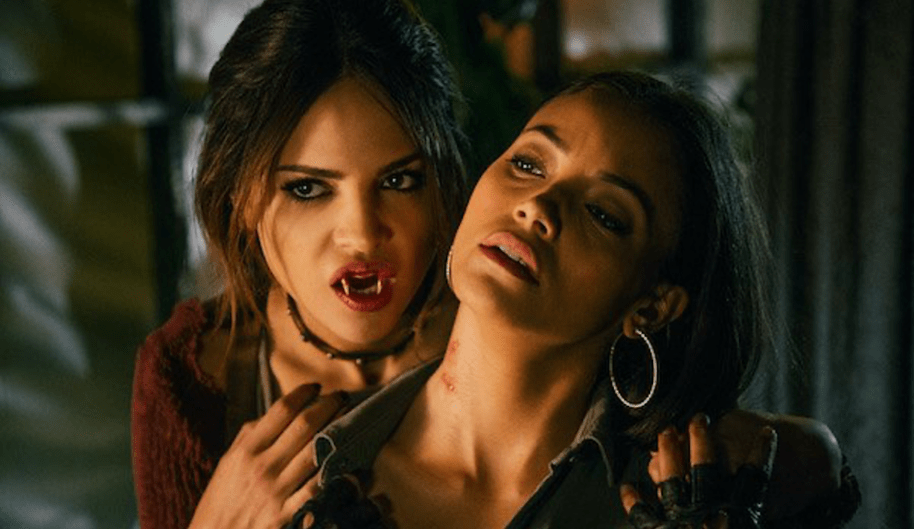 For anyone that liked True Blood, Hemlock Grove or Buffy the Vampire Slayer, this is a must watch. Based on the cult classic starring Quentin Tarantino, From Dusk Till Dawn follows the lives of two outlaw brothers who find themselves trapped in a bar full of Vampires. With the FBI after them, the brothers find themselves struggling to escape without facing certain death, and there's only one way out = dawn. Produced by Robert Rodriguez, who also produced the original 1996 horror, From Dusk Till Dawn has 3 complete seasons, so you can binge watch it all in one go if you like, we won't judge. 
8.1/10 TV.com
Locke & Key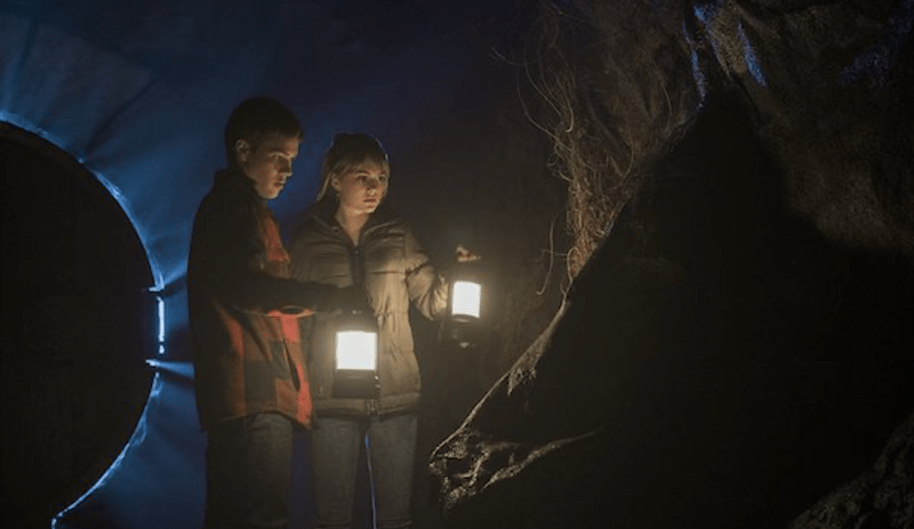 Based on the comic book series by Joe Hill and Gabriel Rodriguez, this teen fantasy/thriller series explores a multitude of horrors, including temporary death, turning into somebody else, the ability to travel to other dimensions and more. What's more, all the horrors come from little keys that the main character Bode, Tyler and Kinsey must find dotted around their father's family home, Keyhouse. To find out more about Locke & Key, why not check out our full review?
7.4/10 IMDB
Stranger Things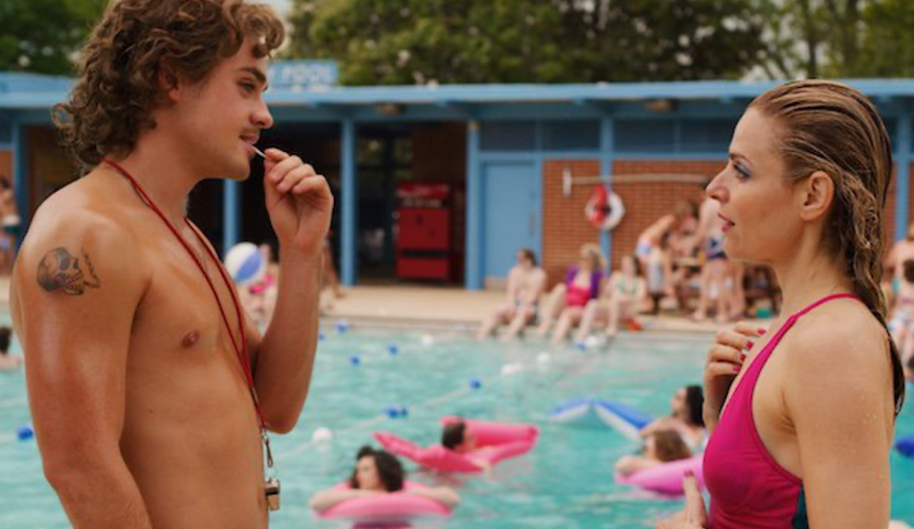 If you enjoyed Jurassic Park, well this is nothing like that. We genuinely can't think of anything to compare this show to. It's original, but also timeless. Full of gory monsters, hot guys (see above) and 80s kids bike riding with no breaks - a parent's dream, this show follows the lives of 5 high schoolers who get inadvertently sucked into battling evil with their new telekinetic best friend, Eleven (now that earlier reference makes sense). The show stars Winona Ryder (Heathers) as Joyce Buyers and Finn Wolfhard (IT: Chapter I) as Mike Wheeler. It takes place in the early 1980s, back when science fiction tales captivated audiences, and the show reinforces that today. With 3 very strong seasons and a fourth on the way, this isn't one to scroll past. 
93% Rotten Tomatoes
Black Mirror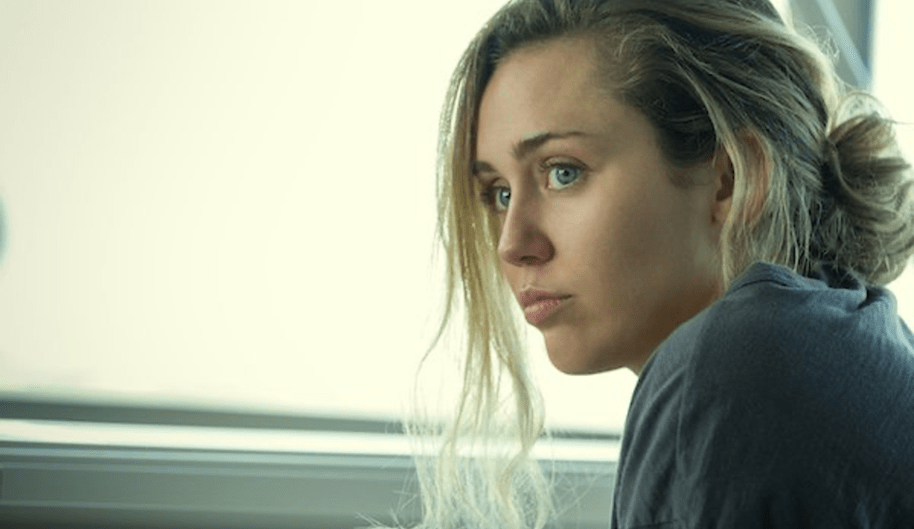 We admit, we can only watch one or two episodes of Black Mirror a year, it's that scary. And we don't mean typical horror movie scary, we're talking heart sinking, mind-boggling scary. If you enjoyed The Twilight Zone, Black Mirror takes things to a whole new level, exploring humankind's fascination with technology and how it can be our downfall. It's so real, we almost don't want to see it, but if you're tough enough to binge it, we salute you!
83% Rotten Tomatoes