BritBox has launched on Freesat
BritBox is a streaming service for the UK's favourite TV shows and movies, and it's now available with Freesat!
What is BritBox?
Telly lovers, say hello to your new best friend, BritBox. The UK streaming service is now here on Freesat! But first, let's get you up to speed on what exactly BritBox is. The BBC and ITV have partnered up with Channel 4 and Channel 5 to bring you all of your favourite UK shows and films together in one place. Not only will it feature some boxset classics, but you'll also find ORIGINAL content commissioned by BritBox, including a remastering of the beloved Spitting Image.  
The streaming service runs similarly to Netflix, Amazon Prime Video and Disney+, and can be found in the on-demand section of your Freesat guide. But what makes it different to these platforms is that it is host to the "biggest collection of British content on any streaming service", meaning you'll always be entertained. 
What shows are available now? 
Downton Abbey, The Inbetweeners, Spooks, Only Fools and Horses, Misfits, Liar, Humans, Peep Show and countless other big titles are being added constantly to the streaming service. PLUS, excitingly for Doctor Who fans, the entirety of the show from 1963 to 1989 is also being added, so fans of the first eight doctors, be prepared.  
What films are available? 
From UK classics like Oliver Twist and Porridge, as well as crime scene investigations like Without a Clue and That Riviera Touch, BritBox has the classics covered. They've also got a whole bunch of Carry On films to give you a good chuckle. Find out what other films are listed on BritBox films.  
Newer titles to look out for 
Newer shows include the likes of The End of the F***ing World, The Handmaid's Tale, Lambs of God, and the 80s rebooted show everyone is excited for, Spitting Image.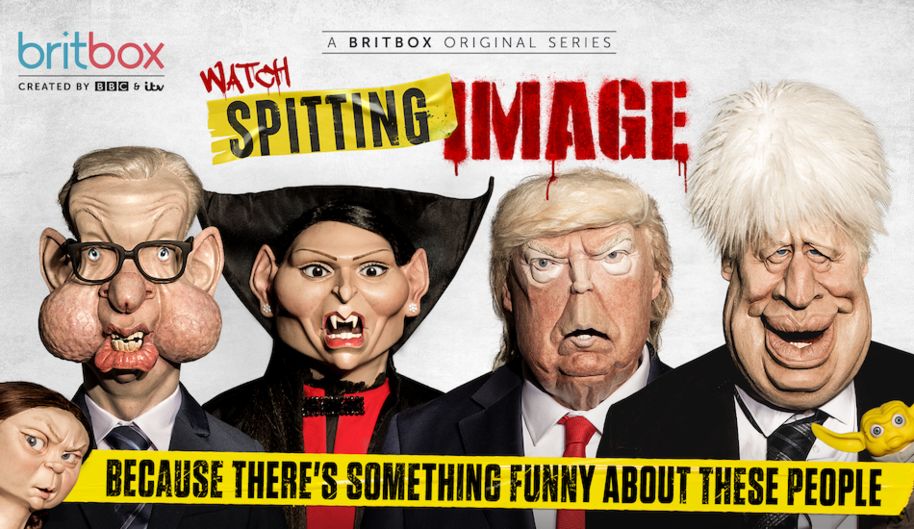 BritBox prices 
To start you off, you can sign up to BritBox for free for seven days before the first month's payment is taken, and after that the streaming service will cost you £5.99 a month for HD content across "multiple screens and devices." This makes it cheaper than its UK competition.  
How to access BritBox on Freesat 
Simply visit the on-demand section of your 4K TV Box and BritBox will appear automatically in the list of on-demand players. 
Note: BritBox is only available with Freesat's 4K TV Boxes.