Court TV airing George Floyd trial, MN v Chauvin
Watch some of the biggest US court cases, gavel to gavel, all in one place, including the highly anticipated trial of George Floyd.
Court TV has officially landed on Freesat, so you can now watch some of the biggest US court cases, gavel to gavel, all in one place. If you're a fan of true crime shows like Law & Order, The Sopranos, and NCIS, but you're looking for some of the real-life gritty drama of true crime, Court TV is definitely going to be your go-to channel. So bag yourself a front-row seat to some of America's biggest, most compelling trials with expert analysis and legal reporting, none of which you've seen before.  
"Given the current news climate in our country at the moment, there are trials ahead that represent some of the biggest, most critical and relevant cases we've seen in modern history," commented Scott Tufts, Court TV Senior Vice President. "Court TV will be there, bringing viewers unrivaled access and insight into those cases as well as all the other compelling trials on the docket." 
---
On now 
The Death of George Floyd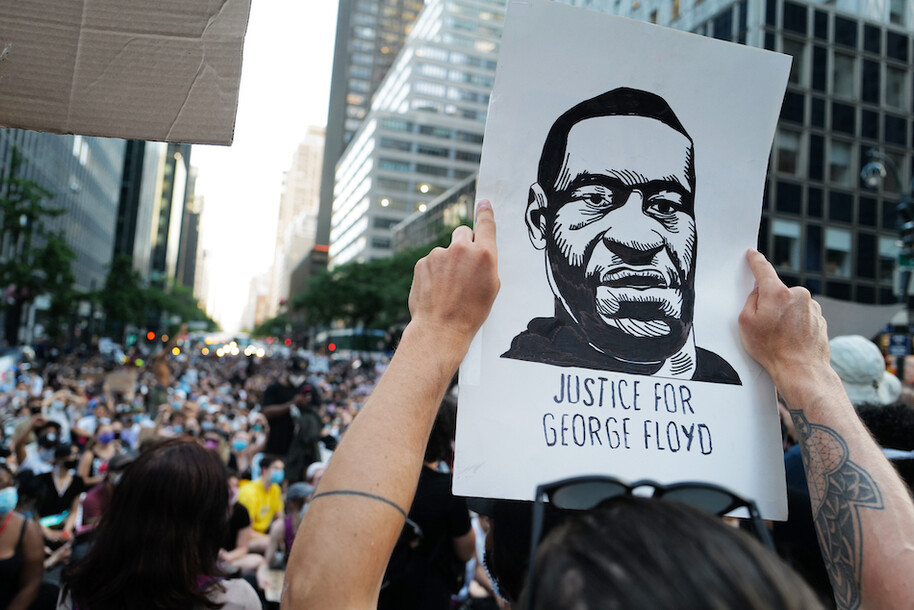 The highly anticipated trial following the death of George Floyd is airing on Court TV daily, depicting Minnesota v. Chauvin et al., the story which prompted a global revolution after Floyd, a black man, was murdered by Derek Chauvin, a white police officer in Minneapolis. Now facing murder charges, the other three officers involved are also being charged with aiding and abetting murder. 
---
COMING SOON
"The Jinx" Murder Trial  
Robert Durst faces charges of murder in the first-degree as police allege he killed his close friend, Susan Berman. They also now suspect that Durst had something to do with the disappearance of his wife, Kathleen McCormack, back in '82, and they believe that his reason for killing Berman was to cover up the fact that she was in the know about what had happened to his wife. Durst was the subject of HBO documentary The Jinx: The Life and Deaths of Robert Durst. 
---
The Case of The Doomsday Cult Mom  
When authorities discovered the bodies of two children in a backyard, their parents Lori Vallow and her husband Chad Daybell became the number one suspects in committing these murderous crimes. They are now facing charges in The Case of the Doomsday Cult Mom, Idaho x. Lori Vallow & Idaho v. Chad Daybell. Chad Daybell, a former gravedigger, authored Doomsday books, creating somewhat of a cult-following. They also roused suspicion for the deaths of their previous spouses and countless others. Now they're facing two felony counts of conspiracy to destroy, alter or conceal evidence. 
---
The R. Kelly Sex Abuse Case  
For years rapper and singer R.Kelly went undetected for sex trafficking and racketeering, though rumours began to surface during his career, and last year he was sent to federal prison in Chicago. He is also facing additional state trials in Minnesota and Illinois, in The R. Kelly Sex Abuse Case: The U.S v Robert Sylvester Kelly. 
---
NEXT WEEK
Death of George Floyd Murder Trial
Continues daily at various times. The death of George Floyd sparked a global conversation on law enforcement and race. Former Officer Derek Chauvin faces murder charges in this historic trial.
---
OJ25 Fit Enough To Kill?
Thursday 22nd April, 12am
It's been 25 years since the 'Trial of the Century'. Court TV look at the most pivotal parts of OJ Simpson's murder trial.
---
If you'd like to find out more about Court TV, simply check the TV guide on your 4K TV Box for channel 177 and visit our channels page for more information. Want regular TV updates? head over to our Twitter, Facebook and Instagram pages for the latest telly news and recommendations, and be sure to sign up to our weekly newsletter at the bottom of the page.