Interview with Dr Nell Darby, presenter of Murder by the Sea
Murder by the Sea is returning to CBS Reality for series 6 with crime historian Dr Nell Darby presenting to explore haunting crimes from the coast. We caught up with Nell to find out more about what to expect from the new season of the true crime series.
Exploring some of the most frightening and unbelievable murders which have taken place at picturesque British seaside resorts, Murder by the Sea uncovers the dark side of the seaside. But let's hear more from Dr Darby herself... 
Hi Nell! First of all, for those who haven't already seen the show, what can viewers expect from Murder by the Sea? 
As with previous series, we look at real-life crimes that have a strong link to seaside communities, showing the dark side of life, away from the candy floss and arcade games. 
What would you say makes Murder by the Sea different from other true crime shows? 
Murder by the Sea not only details a range of cases, from the well-known to those viewers may not remember as well, it also interviews a variety of specialists and experts who can provide a real insight into aspects of the crimes. In one episode of the new series, for example, those who investigated the offence detail what happened, and their involvement, for the first time. 
As a crime historian, what makes Murder by the Sea interesting to you? 
Both my parents are from the coast, and so I grew up regularly visiting seaside towns and communities to see my relatives. We associate these places with holidays, and getting away from the pressures of life, and so investigating these cases is interesting, because it shows that underneath that veneer of fun, there is the same darkness that exists elsewhere.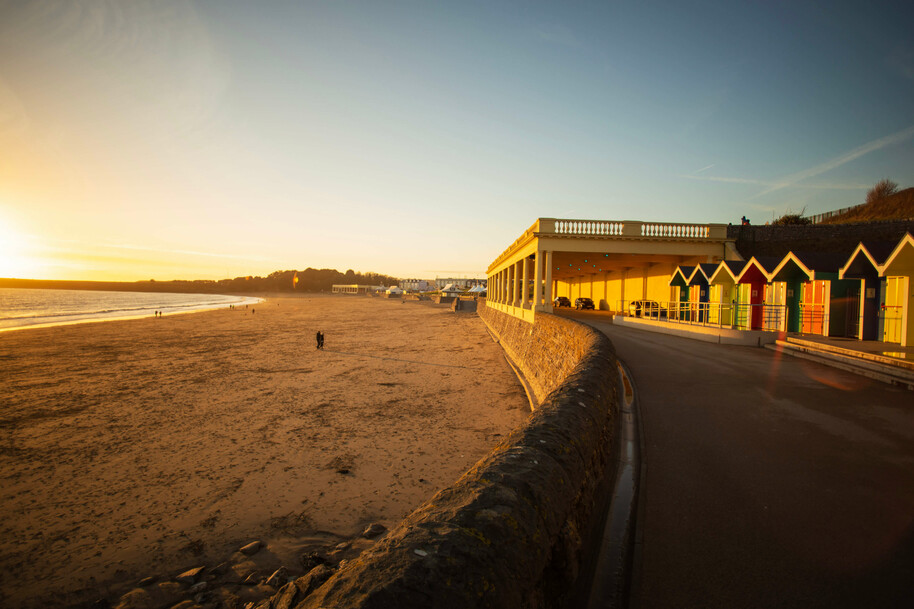 As both the host of Murder by the Sea and a criminal historian and author, what was it like bringing more of your own insights into the crimes? 
The cases we cover in the series always make me think, and analyse what happened and why. I'm particularly interested in gender and crime, and so I found the case of Susan Barber – who poisoned her husband to death with weedkiller –  thought-provoking. It raised various issues around female sexuality, the impact of an early marriage and motherhood, and our perceptions of how women should behave, and I felt that I was able to bring my knowledge and insight into play in this case. 
---
What do you think it is about seaside towns and the coast which attracts these crimes? 
Fundamentally, seaside towns have long been a place where you can disappear to, if you are looking to escape; they have often had something of a transient population. They can be transport hubs, home to many hotels and, previously, boarding houses, such as the one my family ran in Brighton. In such accommodation, people come and go, so you may not get to know strangers well, and they can live under the radar to some extent. People see these towns as places where you can vanish, along with your problems – only they rarely do. 
---
Other than their locations, were there any patterns or common themes that struck you about the nature of the cases covered on Murder by the Sea, or is the fact that they're all so different what makes them interesting?   
Men, historically, are more likely to commit murder than women, and so one pattern you'll find with the series is that there are more cases where men are the perpetrators, and women the victims. However, there are still major differences, in terms of who the individuals involved are, and the motivations behind the crimes. Sons, fathers, wives, strangers – all are shown to be capable of killing others in this season of Murder by the Sea.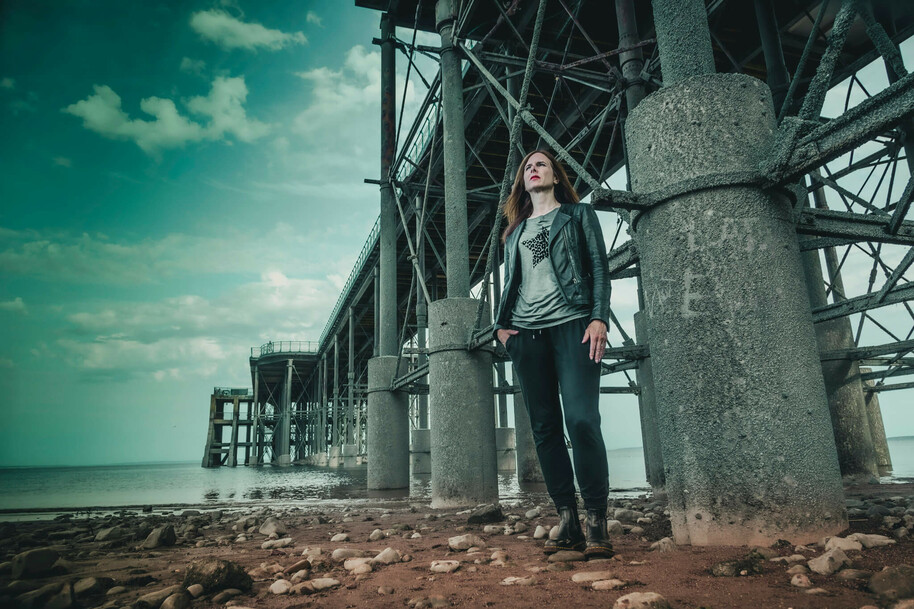 ---
Was there a case in series 6 which really stood out to you?
The murder of Margaret Wilson stands out as a particularly shocking and upsetting crime. Margaret was attacked on her way home by a complete stranger, and for no reason - it was a truly random killing. What makes it worse for me is that her family were close by, but there was nothing they could have done to prevent her death. We always look for a motive, a relationship between victim and killer that helps us to understand the crime - but in this case, there was neither motive nor relationship. 
---
What drew you to the field of criminal history? 
My background is in journalism, and so I'm innately curious about people – how what you see isn't always the reality, and how many people have complex lives and pressures that we don't necessarily see when we pass the time of day with them. Crime history to me is also social history: studying crime involves looking at people's lives, their backgrounds, and how their actions reflect aspects of their society.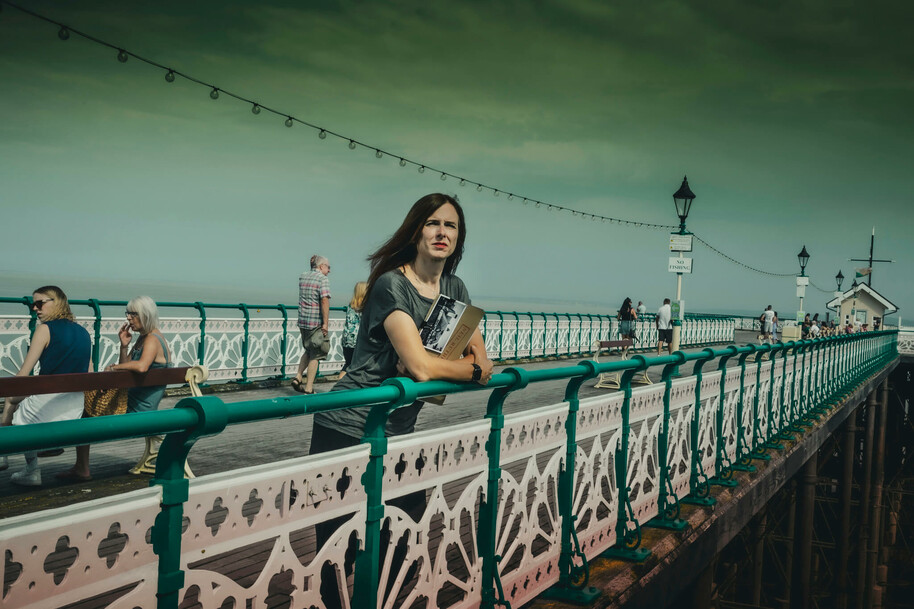 Do you think there were any cases in series 6 of Murder by the Sea which you'd personally like to explore further and write about? 
I found myself drawn to the case of Margaret Whitcombe, and researching this in more detail. Margaret was killed by her ex-husband in 1994, with her boyfriend being seriously injured in the attack. This feels very much as though it was an avoidable crime, for the killer, Philip Manning, had previously been imprisoned for trying to kill Margaret a couple of years earlier. She had been lucky to escape with her life, but Manning only received a few years in prison for the offence. Why was this earlier attack treated so leniently, and how was Manning able to return to his ex-wife's home and kill her? We read a lot about coercive control, and the violence that some men are prepared to inflict on their former partners when they show that they can go on to a happier life, but this case shows that even when an individual's violence and willingness to kill is evident and flagged up, it still doesn't necessarily mean a death will be avoided. This is a case that I'd like to write more about. 
Is there a particular criminal case which has always intrigued you? 
The case of Evelyn Nesbit is a really interesting one. Evelyn was an American artists' model and chorus girl, who had married a mentally unstable millionaire named Harry Thaw. He physically abused her, and forced her to admit that she had lost her virginity to architect Stanford White, which made him incredibly jealous. In 1906, Thaw shot White dead on the roof of Madison Square Garden in New York. 
The case highlights the plight of young women like Evelyn; from a poor, unstable background, her ambition and desire to better herself led to attention from the wrong kind of man. These men both sought to control and to abuse her. To Thaw, she was a possession who he wanted to have to himself, and to White she was an object and someone he wanted to control. The death of White led to negative publicity towards the innocent Evelyn, as she did not fit the ideal of Edwardian virginity.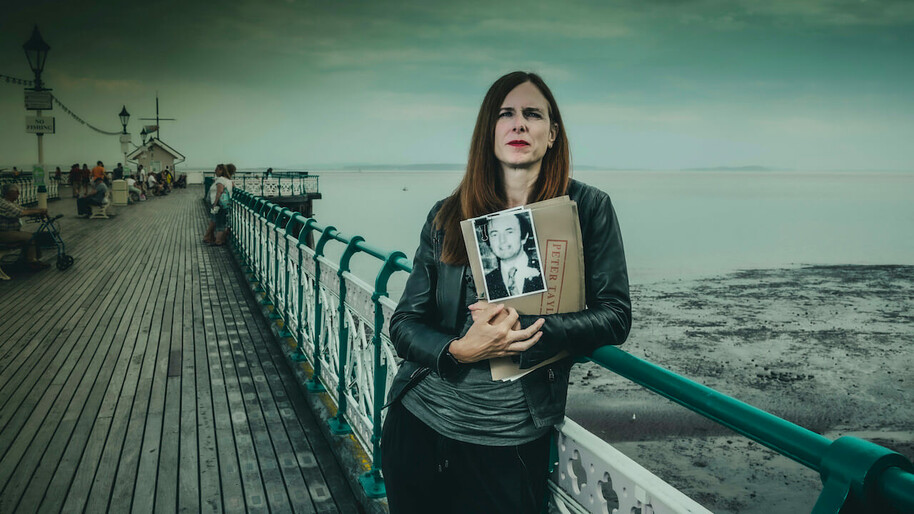 ---
Do you have any advice for budding crime historians? 
It's important not just to focus on the crime, but to look at its context – what was going on in society at the time? Consider the nature of crime reporting; a newspaper might report a case with a certain angle, and it might not be objective. I always try and read a variety of reports from different publications, to get as detailed a picture as possible; some papers focus on particular aspects of a case, or omit those that don't 'fit' their preferred angle, and you need to always bear this in mind when researching a case. 
So, what would you say are your top three favourite TV shows? 
24 Hours in Police Custody is probably my favourite show, and its recent two-parter about a drugs ring bus in Essex was fascinating. I also enjoy Medical Detectives, as I always learn something from it (I failed my only science GCSE but despite this, am really interested in forensics!) For a bit of light(!) relief, then it's got to be Midsomer Murders – fictional crime with a bit of very British dark humour. 
---
Thanks so much for taking the time to talk to us Nell! All you true crime fans out there can catch Murder by the Sea's new episodes on CBS Reality (Freesat channel 135) from Tuesday 7th September at 10pm. Find out what other true crime documentaries and crime dramas are coming up soon, and sign up for the Freesat newsletter to be kept in the loop with more exclusive interviews and TV recommendations!