Halloween Highlights
The pumpkins are lit and the costumes are ready to go - all that's left is to find some cracking TV to give yourself a scare this Halloween. Check out the Showcase team's top picks to look out for over this weekend, but just don't watch any of them alone...
Ghost Chasers
Friday 27th October, Really, 9pm
Paranormal investigators visit London's historic East End in this new series, recording the eerie voices of young children calling out at the site of a Victorian school for the poor. Just reading this synopsis is sending chills down our spine...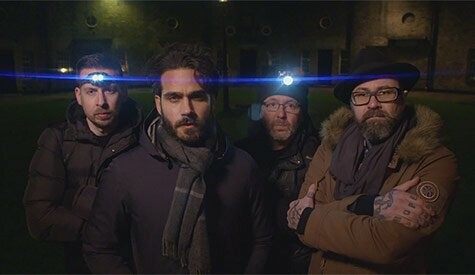 Most Haunted
Friday 27th October, Really, 10pm
The team begin a brand new series by heading to a house in the centre of spooky Shrewsbury, where an evening of strange noises and poltergeist activity awaits.
Keep your eyes peeled for an extended Most Haunted Halloween special next Tuesday.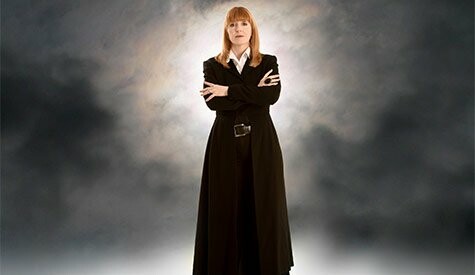 The Hills Have Eyes 2
Friday 27th October, Horror Channel, 10:50pm
This supremely scary sequel follows US Army National Guardsmen on a desperate survival mission after falling prey to the mutant hillbillies of the New Mexico desert. Want a fun fact? The film was written by horror stalwart Wes Craven and his son, Jonathan.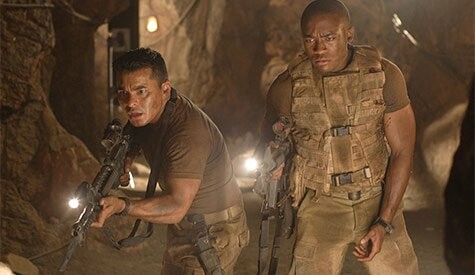 Strictly Halloween Special
Saturday 28th October, BBC One HD, 6:35pm
Tess Daly and Claudia Winkleman get in the Halloween spirit this week as the remaining couples take to the floor in style. Who's got what it takes to leave the judges spellbound?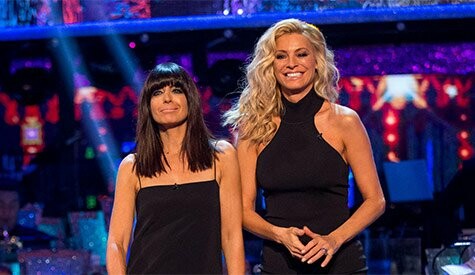 Children of the Corn
Saturday 28th October, Horror Channel, 9pm
What Halloween would be complete without a small dose of Stephen King? His classic Gothic-horror tale gets a chilling remake here as a married couple travelling through Nebraska encounter a murderous community of children who worship a dark entity in the cornfields.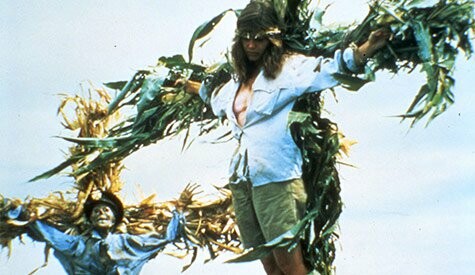 ParaNorman
Sunday 29th October, Channel 4 HD, 1:25pm
Sit back and enjoy this wonderful family animation, in which a boy with the ability to see ghosts is thrust into a battle to save his town from a horde of zombies raised by a 300-year-old curse.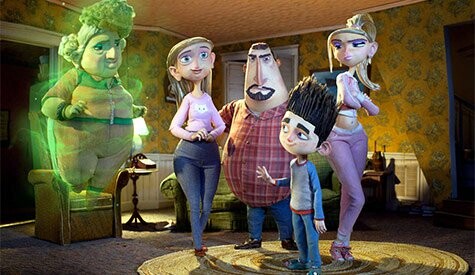 Southbound
Sunday 29th October, Horror Channel, 9pm
Prepare for five terrifying tales on the open road in this horror premiere. A group of weary travellers each experience their worst nightmares, and with spirits and homicidal lunatics lurking around every corner, they could well be stuck on the highway to hell...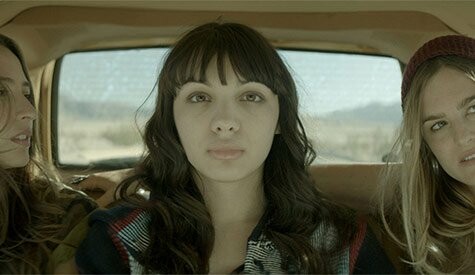 Ghosted
Monday 30th October, ITV2, 9pm
We don't mean to have you fearing for your life with all these scary films on offer this weekend, so let this new comedy series take the edge off. Adam Scott and Craig Ferguson star as the unlikely duo brought together to investigate LA's spooky underworld. One's a believer in the paranormal, the other's a missing person's detective - but the discoveries that lay before them will convert all you non-believers in hilarious style.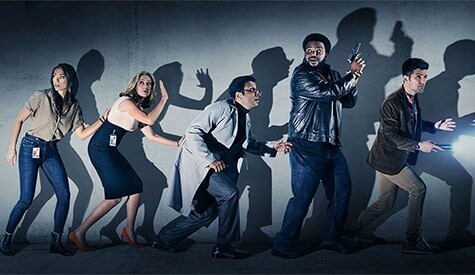 Poltergeist (2015)
Monday 30th October, Channel 5 HD, 10pm
They're heeeere...
Sam Rockwell stars in the remake of Steven Spielberg's 1982 classic following a new family who discovers that their home is plagued by terrifying supernatural entities. We'll always hold the original close to our heart, but this update is primed to scare the wits out of an entirely new generation of horror fans...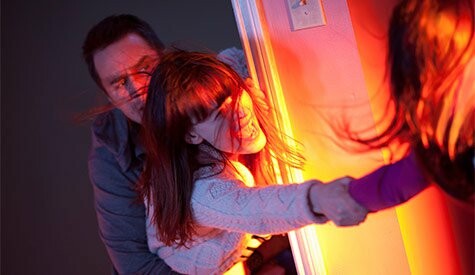 What We Do in the Shadows
Sunday 29th October, BBC Two HD, 11pm
The Flight of the Conchords team are behind this ridiculously funny mockumentary following a group of vampires struggling with modern life. With most of the dialogue completely improvised, it's just impossible not to laugh as they tackle everything from paying rent to trying to get into nightclubs. Forget Halloween - this is undoubtedly the weekend's funniest film.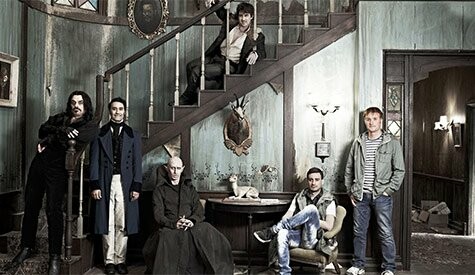 Prevenge
Tuesday 31st October, Film4, 10:40pm
A perfect accompaniment for Halloween, this is a British black comedy like no other. In writer/director/star Alice Lowe's utterly absurb (and very violent) premiere, pregnant widow Ruth embarks on a killing spree seemingly egged on by her unborn baby, who she believes is giving her instructions from the womb. It appears that no one is safe, and you'll be hard-pressed to find a better film tonight.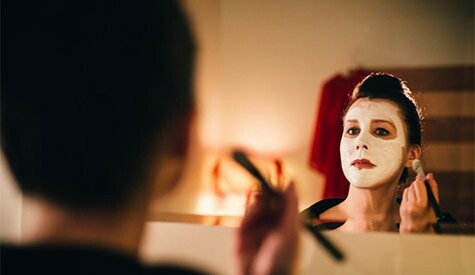 Deliver Us From Evil
Tuesday 31st October, 5STAR, 11pm
Eric Bana might be fearless as Bruce Banner, but the Hulk's muscles are no match for what lays ahead in this supernatual horror. Inspired by real-life accounts (aren't they all nowadays?), the story follows an NY police officer who teams up with an unconventional priest to get to the bottom of a series of disturbing crimes in the area.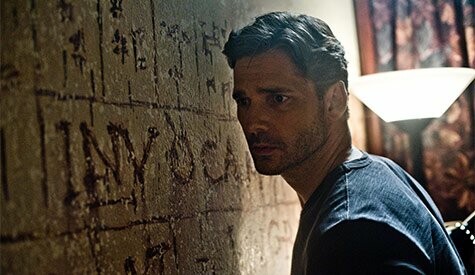 Want more? Find out what films are on this week, and don't forget to sign up for our newsletter to stay up to date with the latest releases and our telly favourites.