Trick or Treat from home this Halloween
Back in the olden days when I used to go trick or treating, the tricking part was pretty much unheard of. I mean, who would pick trick over treat?! But for Halloween in 2020, these magic telly tricks will be your new go-to. That's right, we're playing the TV version of trick or treat, so *witch*ever path you choose to follow, you'll end up a winner!
What's in store?
We've got plenty of tricks up our sleeve this Halloween, some include Finding Freesat, where you'll have to look for our 4K TV Box, which looks like this: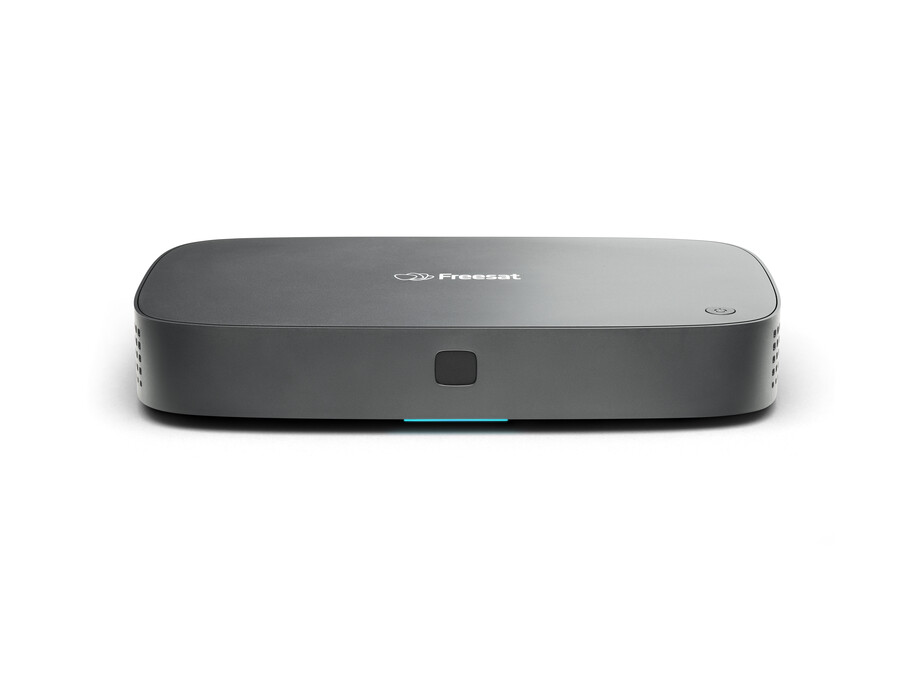 It's a little like Where's Wally! We'll also include our top telly tips, and even a fun spot the difference game, so let's get started! 
Let's play Trick or Treat, the TV edition! 
TRICK
For our first trick, can you find our Freesat 4K TV Boxes in these popular spooky shows and movies?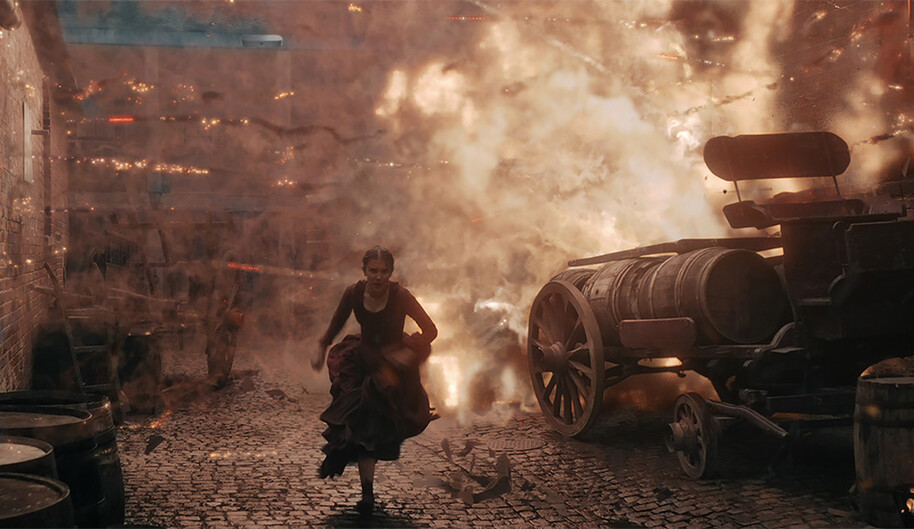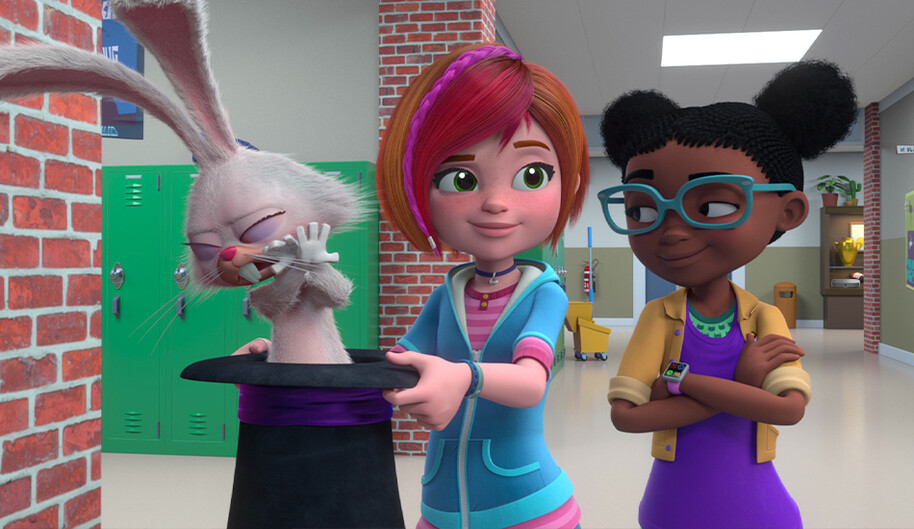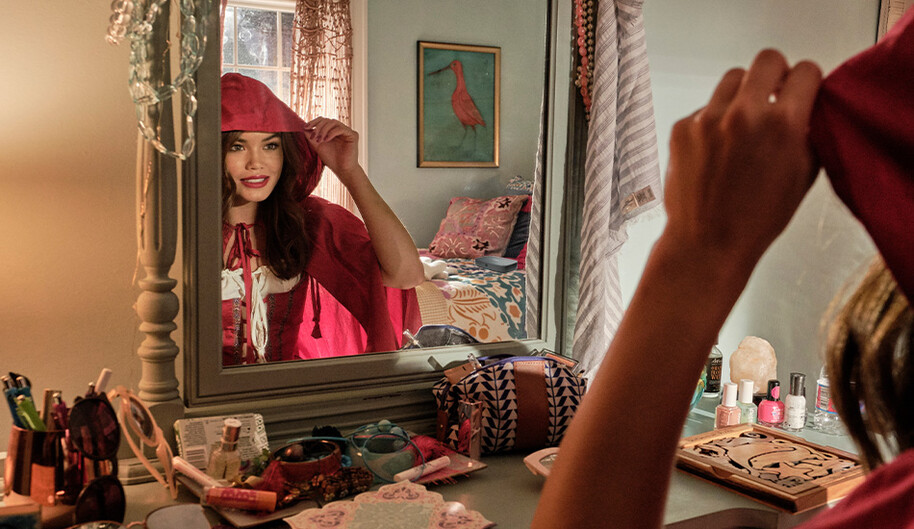 ANSWERS BELOW...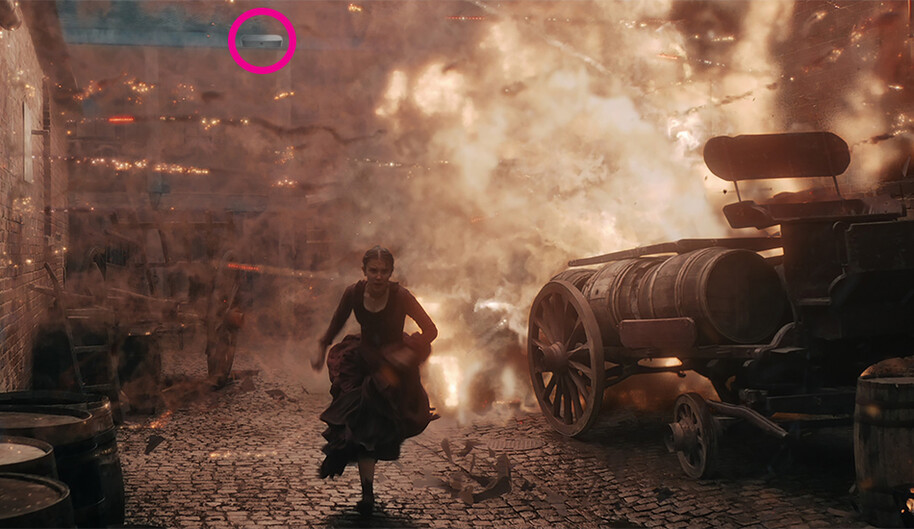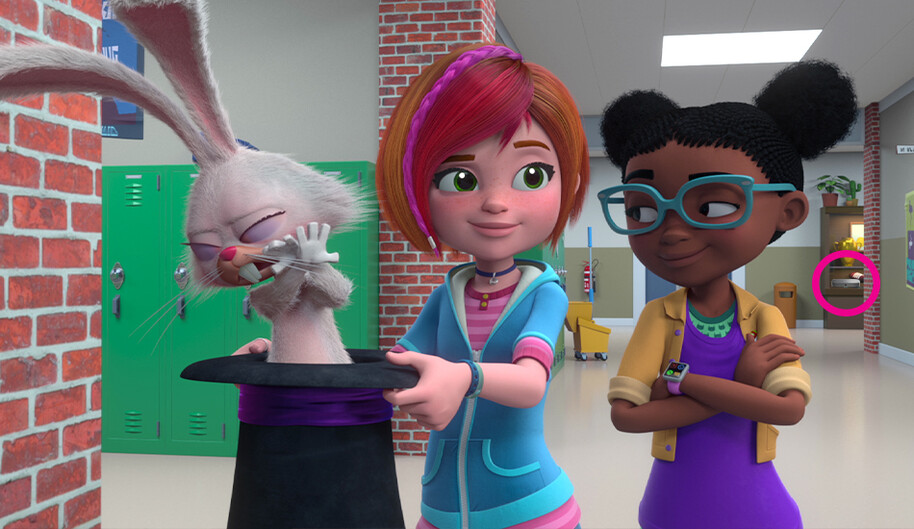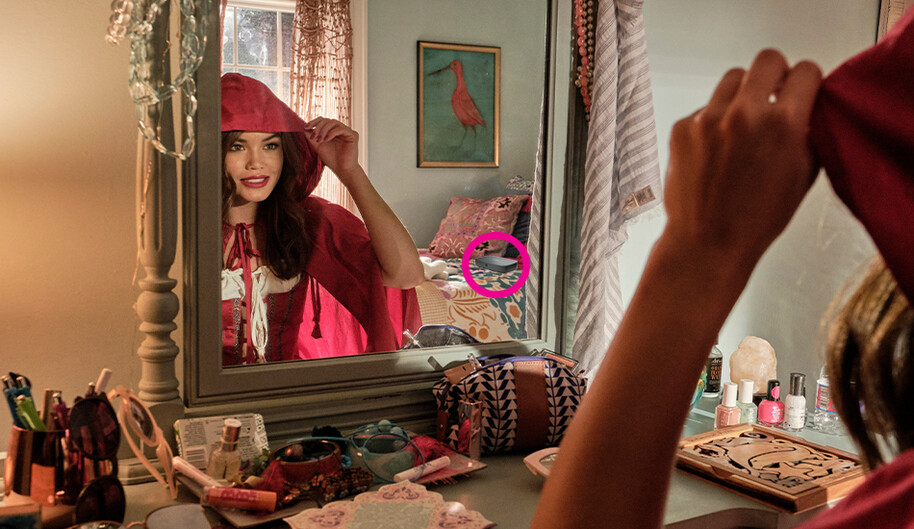 TREAT
You didn't think we'd leave you without a great telly recommendation, did you? Get your comfy socks on and stick YouTube Kids on!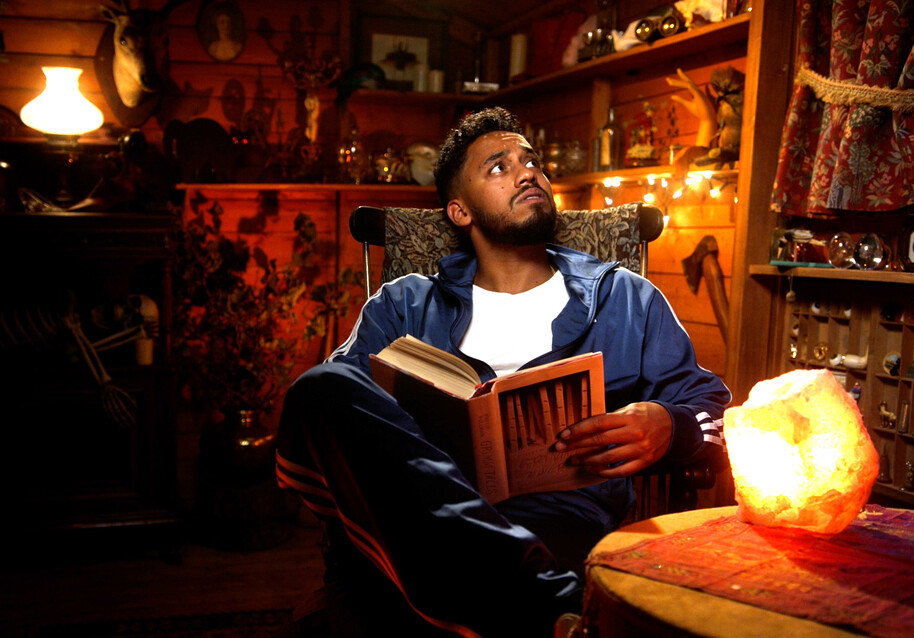 Heard of the Brother's Grimm? They collected hundreds of classic tales we know and love today, like Little Red Riding Hood, Tom Thumb, Hansel and Grettel, Ashputtel (Cinderella) and plenty more. The Unicorn Theatre has really brought to life some of these stories with readings of Phillip Pulman's Grimm Tales, re-told for the entire family to enjoy and with a stellar cast! Watch it free on YouTube Kids, where, if you're not already, you'll need to sign up and get a parent or guardian to help you. Once you're in, you'll be able to enjoy hours of entertainment through the YouTube Kids app on our 4K TV Boxes, including videos by some of our favorite creators: Spookiz - Cartoons for Everyone, Hip Hop Harry, TheDadLab and Red Ted Art! 
---
TRICK
What?! That's right, all you'll need is a portable mobile projector, a mobile phone and a plain ceiling (preferably a light colour). Simply hook your phone up to the projector and angle it at your ceiling and you've got yourself the perfect Halloween movie night set up. It's the best TV trick for anyone looking for a scary movie night this Halloween...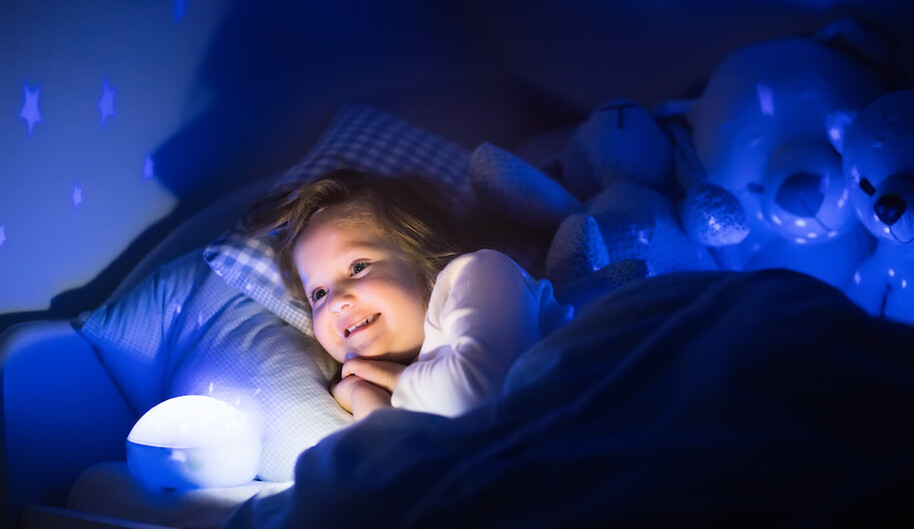 TREAT
If you prefer a treat, we don't blame you!  Our top Netflix Halloween pick this year is The Babysitter's Guide to Monster Hunting, which stars Tom Felton, who played Draco Malfoy in the Harry Potter film series – how can you go wrong?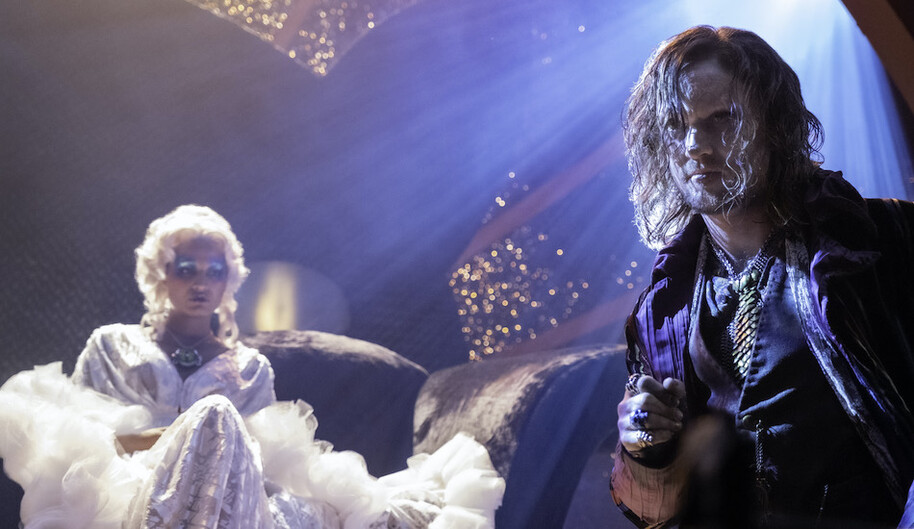 Other Netflix Halloween faves include Julie and the Phantoms, a series from director Kenny Ortega (who also created the High School Musical films we love), starring Madison Reyes, Charlie Gillespie, Owen Patrick-Joyner and Jeremy Shada. Fancy another film? Why not try Hubie Halloween? Adam Sandler goes back to his comedic roots this autumn with Happy Madison productions, as Hubie, a caring citizen of a small town suddenly overrun with missing people. But can Hubie help to protect the people he loves? Watch now on Netflix! 
---
TRICK
Fed up of missing your favourite shows? Download the Freesat App and find your favourite shows – you can record up to four things at once on our 4K TV Boxes, and you'll be able to watch them anytime!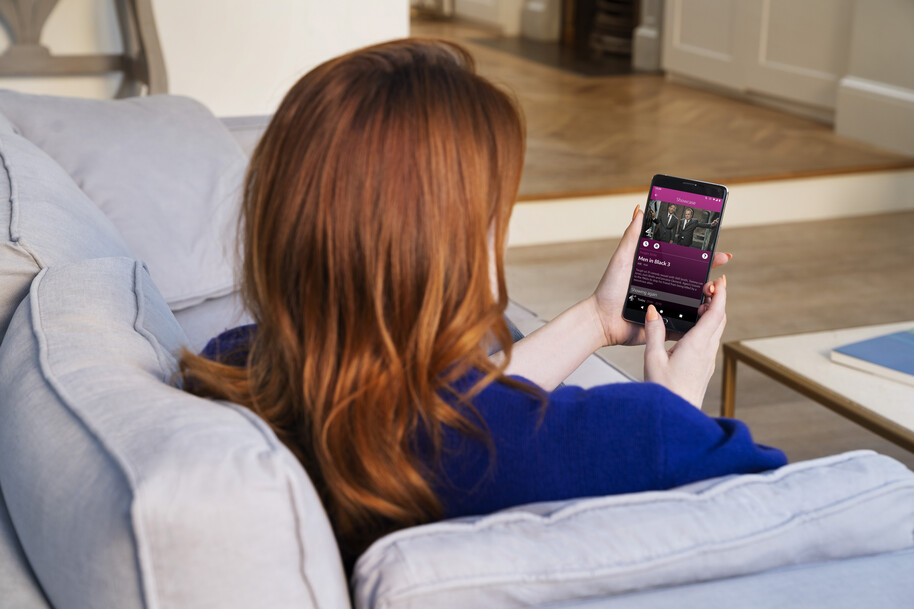 TREAT
CITV have got plenty of content to get stuck into this Halloween, and with Drop Dead Weird, you can't go wrong! Check out the trailer below... 
---
TRICK
Personalise your TV Guide!
Kids, are you bored of seeing your parents' channels and scrolling for ages to find your favourites? We've got a great trick for Freesat customers. First, go to your settings (get a parent to help if you're not too sure), select your favourite channels, like POP, CBBC, CITV, Milkshake etc... Then, when you next load the TV Guide, press the 'List Button' on the remote and select 'Favourites' to view your very own personalised TV Guide!   
TREAT
Remake after remake and this show still succeeds! The Worst Witch over on CBBC is definitely the one to watch this Halloween.
---
TRICK
Change your profile picture on Netflix! 
Didn't think it was possible to get rid of those creepy smile icons on your Netflix account? Think again! If you go to your profile settings on the Netflix app, it'll give you the option to edit your profile pick... Choose from a wide variety of TV characters from your favourite Netlfix shows, PLUS there are Kid's friendly or classic versions to choose from.
TREAT 
Catch up on My5 with plenty of great shows for kids this Halloween, including shows like Pirata and Capitano, Floogals and The Secret Life of Kittens!   
---
TRICK
For our next Trick, we're giving you a spot the difference game... how many differences can you spot in the below pictures? For the answer, scroll down!  


ANSWERS...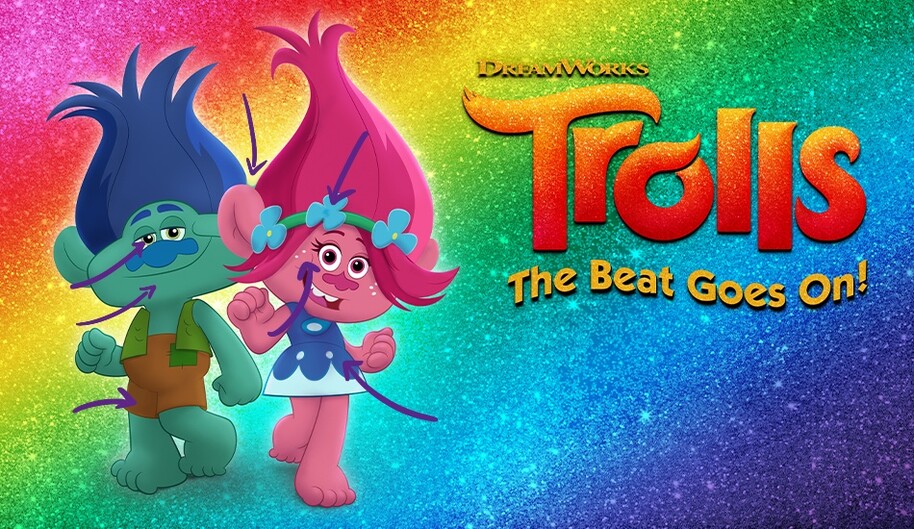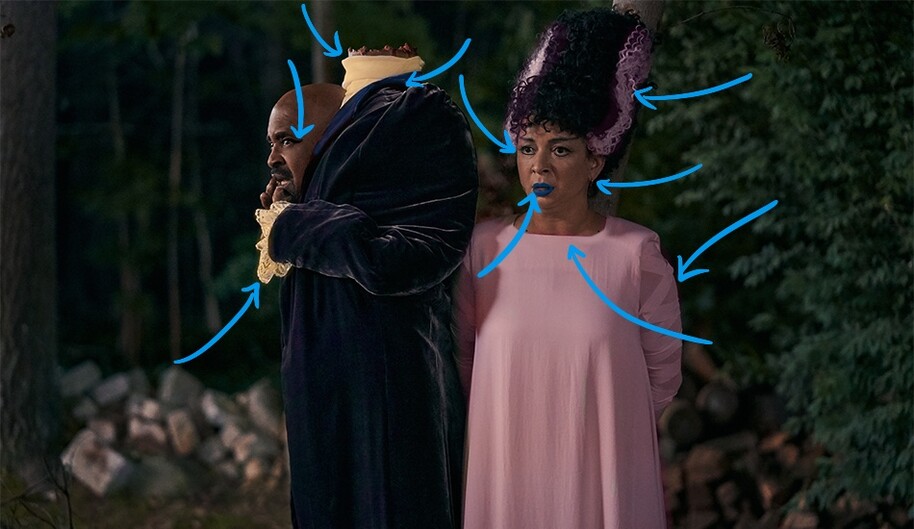 TREAT
From Monday 2nd November, you can watch a new series of Trolls: And the Beat Goes On, on weekdays at 1.30pm over on POP Fun! Poppy, Brand and the "Snack Pack" crew explore their amazing world full of colourful, adorable, glittery things. OR get super Halloweeny with Sadie Sparks, the fourteen-year-old wizard-in-training who's been assigned a magic mentor to train her to be the best wizard she can be! Catch it from Monday 30th November and tune in Weekdays at 8am on POP for the supernatural sitcom.  
---
We hope you enjoyed our version of TV Trick or Treat this year, and we're wishing you a haunting Halloween this spooky season! 
*Recordable 4K TV Box required.