Penance: Channel 5's thriller
In an exclusive Q&A with the cast of Penance themselves, as well as a word from the Author of the bestselling books, we've got everything you need to know about the drama you can still catch on My5! 
Who's stars in Penance?
Julie Graham (The Bletchley Circle) stars as Rosalie Douglas, wife of Luke Douglas (Neil Morrissey, Line of Duty), alongside their teenage daughter Maddie, played by Millie Inbetween actress Tallulah Greive. 
The mysterious stranger Jed will be played by Hollyoaks' Nico Mirallegro, as the character who disrupts the already disturbed lives of the Douglas family????
What to expect...
This psychological thriller/drama follows the Douglas family after they lose their son in a tragic accident, only to practically replace him when a handsome stranger comes to town. He comforts the family and acts as a stand in for their son, at least until things start to take a turn for the worse and the stranger creates the ultimate unwanted love triangle.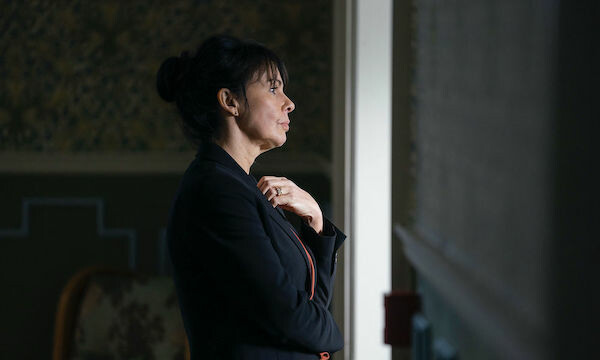 Q&A with the cast
When asked about her character, Julie mentioned that Rosalie is 'a very strong part for a woman, grief affects all of us.' She said, 'It's very faithful to the book,' and that it 'blends psychological thriller with family drama.'
Julie said she 'understands all of the characters' choices,' and that we should look forward to 'a plot that weaves its way through' as the show progresses.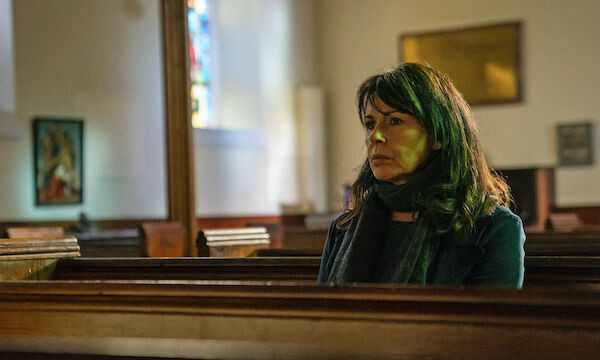 Nico was then asked about his role as Jed in the series, the young, handsome stranger who enters Rosalie's life in the midst of her destruction.
"Jed comes out of a difficult background. I understand where his darkness comes from. He has good and bad sides to him, but ultimately he's a dark character."
When asked about the themes running through the show, Julie mentioned that it's 'pasted with religion', with Lee Morrisey chiming in on the 'three demons in your head: Sex, Death and Religion.' On the subject of religion, the author of the books had something very nice to say about priests and their image in society.
"Priests were (once) mini gods, then they were the worst thing on earth. Tarnished. They've overcome all of that."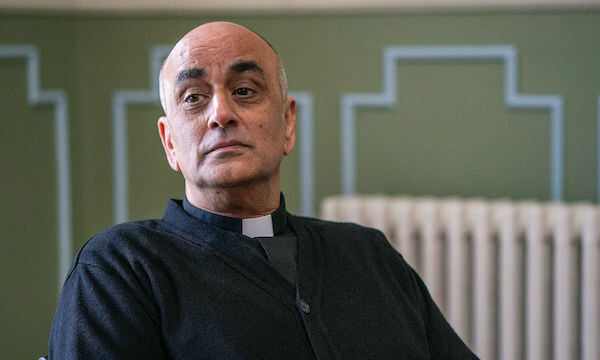 When asked about the relationship between Jed and Rosalie on and offscreen, Nico was quick to jest that they 'hit it off straight away' and 'started snogging in the hallway!'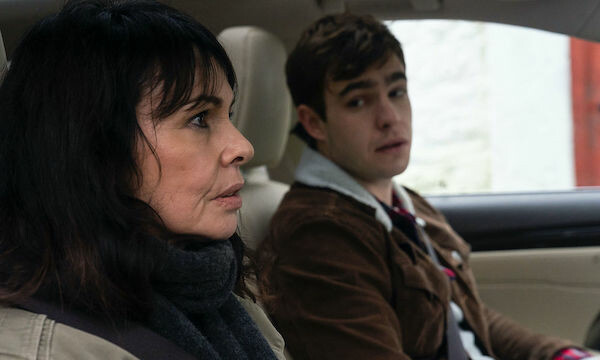 Already seen Penance?
There's plenty more releases to get excited about from Channel 5, including a whopping six new dramas coming out across the year, with the likes of Blood, Series 2, The Deceived, The Drowning, and All Creatures Great & Small! Check out our exclusive interview with Emmett J. Scanlan and Emily Reid, stars of The Deceived.