Belgravia: ITV's brand new period drama
It's been far too long since Downton Abbey's last episode, and although we're hoping for another season of Sanditon, a brand new period drama can't come soon enough. But will Belgravia live up to its predecessors?
Julian Fellowes, writer of the Downton Abbey novels, is back with his latest instalment, Belgravia, which he wrote and published in 2016. Now a TV adaptation for ITV, viewers can catch all of the latest drama from the 15th March at 9pm! With the release only being around the corner, we thought we'd give you an insight into what to expect from the show, and what we're excited to see. 
 
---
So, first of all, who's actually in Belgravia? 
The cast of Belgravia is already setting a whole lot of expectations for viewers, with the likes of Alice Eve, who some may remember from Star Trek into the Darkness, and Tamsin Greig (Episodes) taking the leads alongside Philip Glenister (Mad Dogs). Eve will play Susan Trenchard, the daughter of a successful merchant, and Tamsin Greig will play her mother, Anne.
Ella Purnell also stars, playing Lady Maria Grey, with Harriet Walter as Caroline, Countess of Brokenhurst, Tom Wilkinson as Peregrine, Earl of Brockenhurst and Adam James playing John Bellasis.
Tara Fitzgerald from Game of Thrones will also feature in the new drama series. Here's what she had to say about her character on Good Morning Britain earlier this month:
'It's going to be glossy and gorgeous.'

Tara Fitzgerald plays a 'very concerned mother' in @itv's new period drama Belgravia which starts in March. pic.twitter.com/eX9BX1ZdA6

— Good Morning Britain (@GMB) February 12, 2020
---
What can we take from the trailer? 
There's no shortage of secrets in Belgravia, but the trailer manages to hide a lot of them from us. What we do know, is those secrets are about to unravel…
'We chose a life of lies. Those lies have returned to haunt us', Anne says, and later we hear 'You don't have a right to hide from her that she has a grandson!' Implying that this lie is bigger than we feared. What lies have they been telling throughout their lives? Will the woman they're whispering about reconnect with her long-lost grandson? We're guessing things will start to unfold pretty quickly, because secrets never stay kept for long in a classic period drama 😱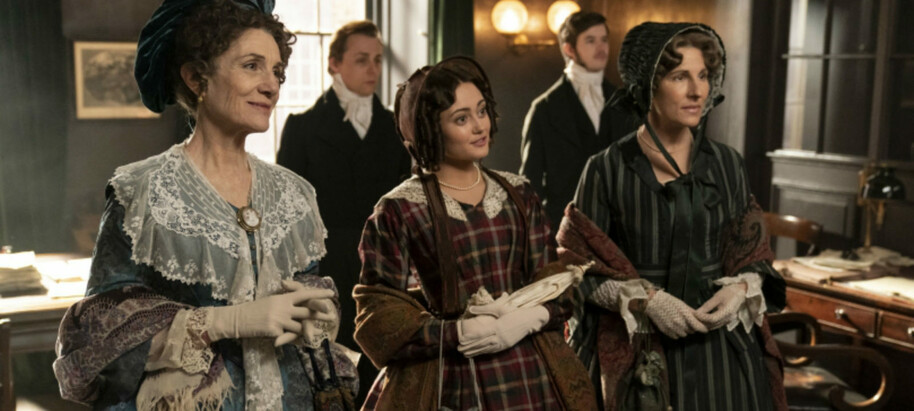 Essentially, Belgravia is a story of love, lies and family - what bonds them together, and what breaks them apart. And when the Trenchards are invited to converse with the upper class at a prestigious ball, their lives will never be the same.
---
What we're looking forward to...
There's plenty of secrets we can't wait to decipher – which lie will be exposed first? Will Lady Maria Grey marry John Bellasis? Or will she run away with that handsome stranger 👀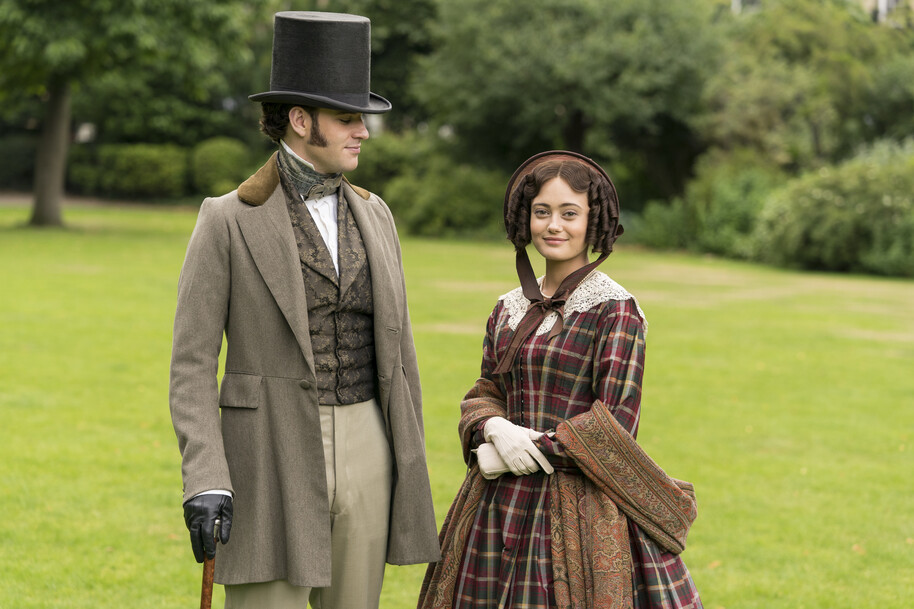 Catch Belgravia on the ITV hub, and find out what other dramas are coming soon on our new TV shows list.